The renewal of the main courtyard of the National Assembly in Paris, allows to recover a unitarian reading between the surrounding facades, the continuity of which is implemented through the mineral treatment.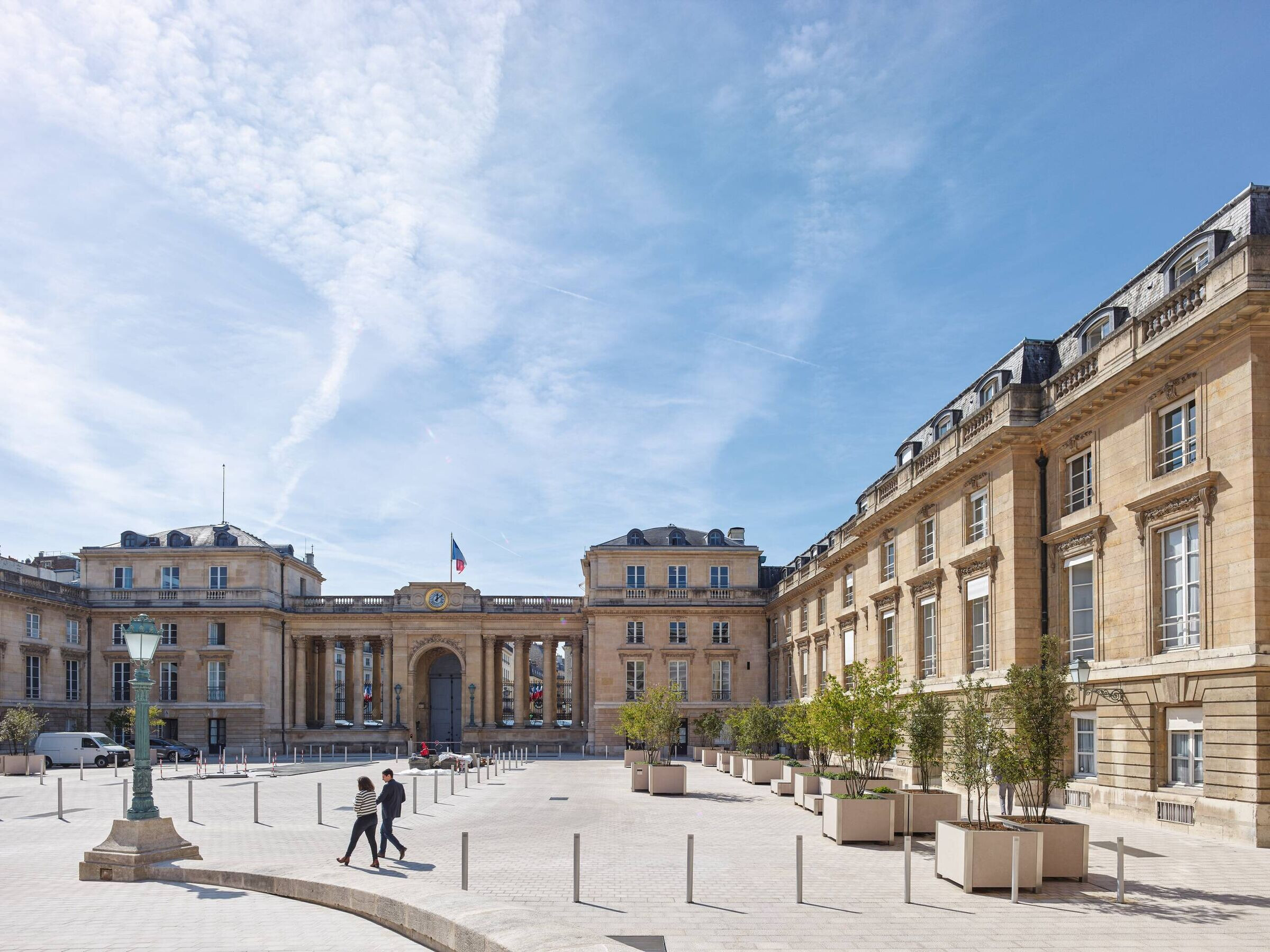 With the removal of the former planted grounds, we propose a historical restitution, closer to the spirit of the original courtyard.
The variations of the layout of the paving along with the finishing touch of the Colombanchien limestone allows to distinguish the circulation, service and pedestrian areas. The progresses are made without relief nor threshold, and the same principle is applied to water management.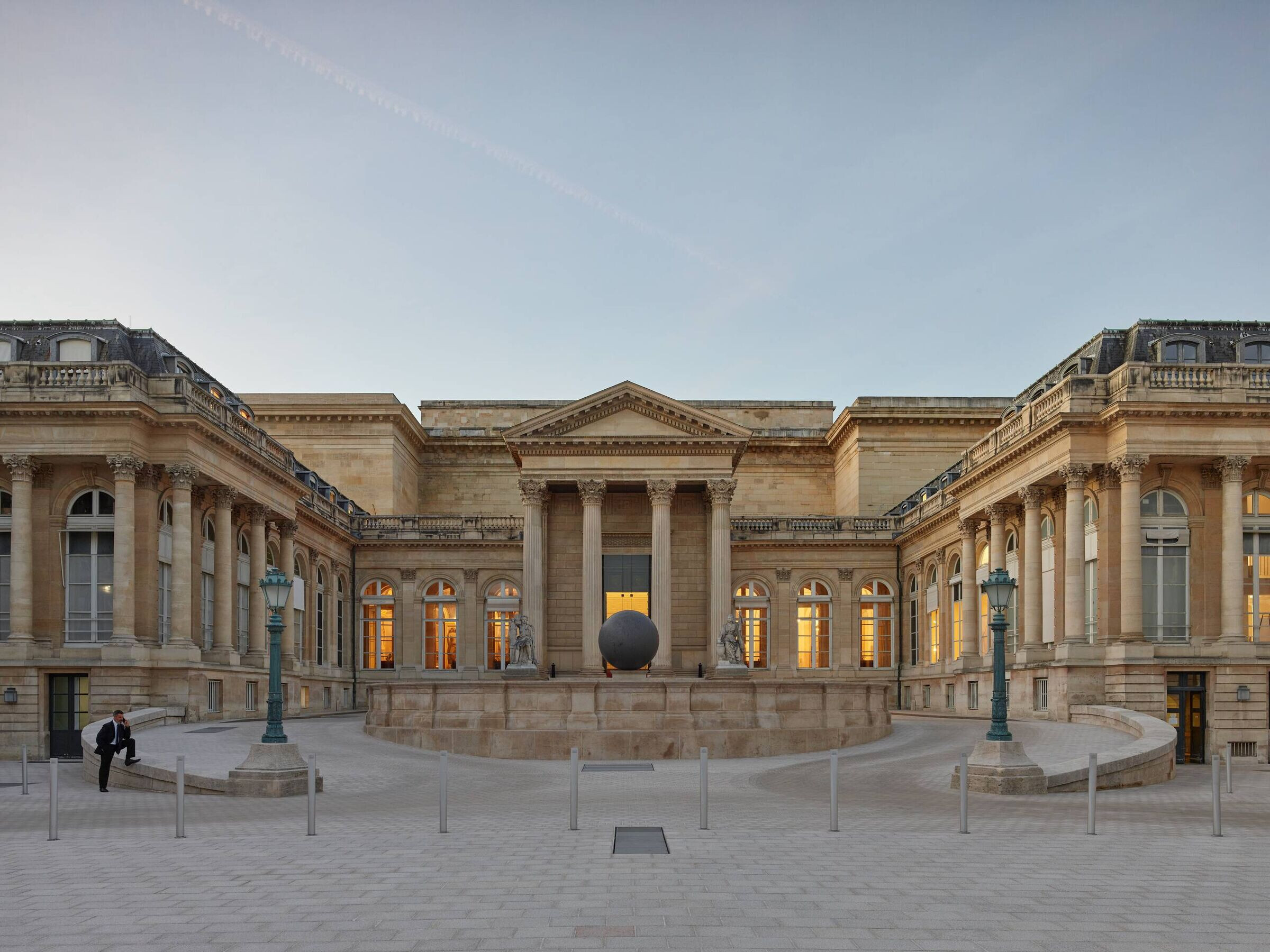 The project calls for a more regular and clear parking aeras, by the treatment of the squares which are subtly highlighted.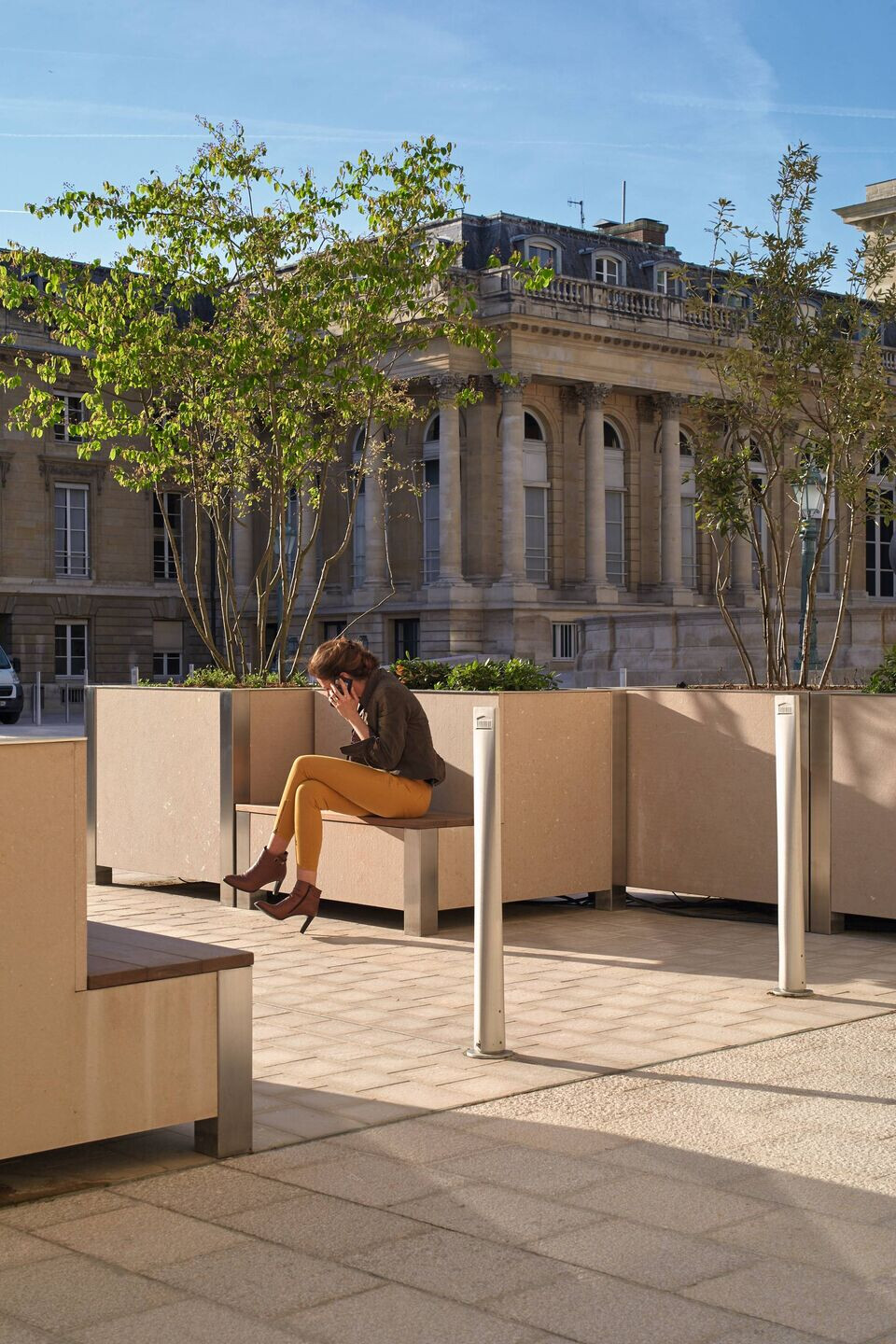 The planted trees, all of a measured and reasonable height, hide the vehicles without preventing a clear reading of the space. The shape of the planted trays offers convivial spaces which allows for encounters. The integration of seats guarantees a better comfort for its users.
Material Used:
1. Flooring- ComblanchienLimestone, Step
2. Tailor made post in aluminum Foundry