The Marcílio IV apartment is part of a series of renovations in the buildings of the architect Marcílio Ferreira, for whom the office has great professional appreciation. The young couple sought out the office in search of a solution that would modernize the space and, at the same time, take advantage of some of the original pre-existing aspects.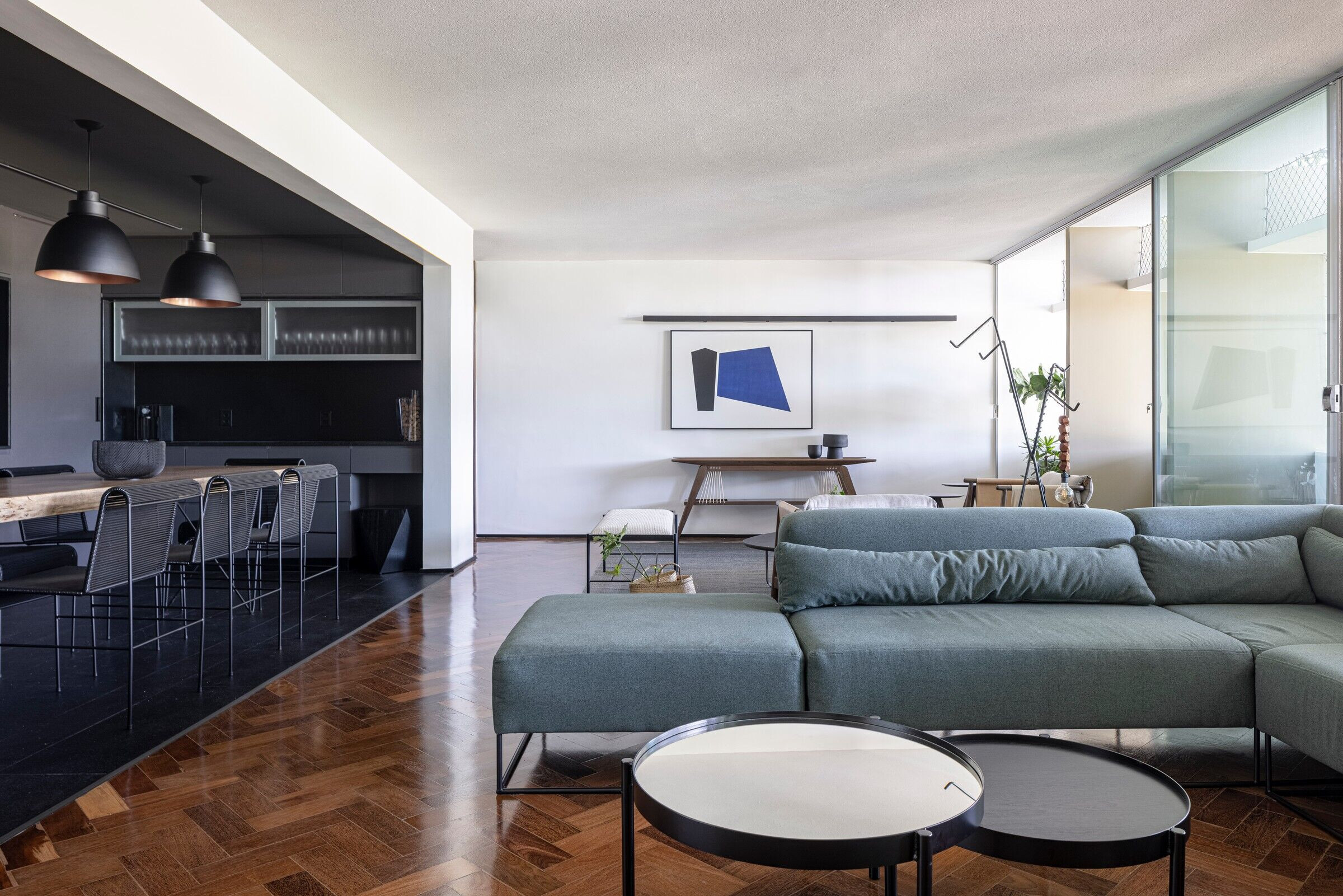 Based on this assumption, we sought to intervene less inthe intimate area by preserving cabinets, frames and the original portals in Sucupira wood. The biggest intervention took place in the social part, focusing on the repositioning of the kitchen, now as an integral part of the living room, increasing the feeling of the space and joining the new multipurpose space (TV room, playroom and space for lives).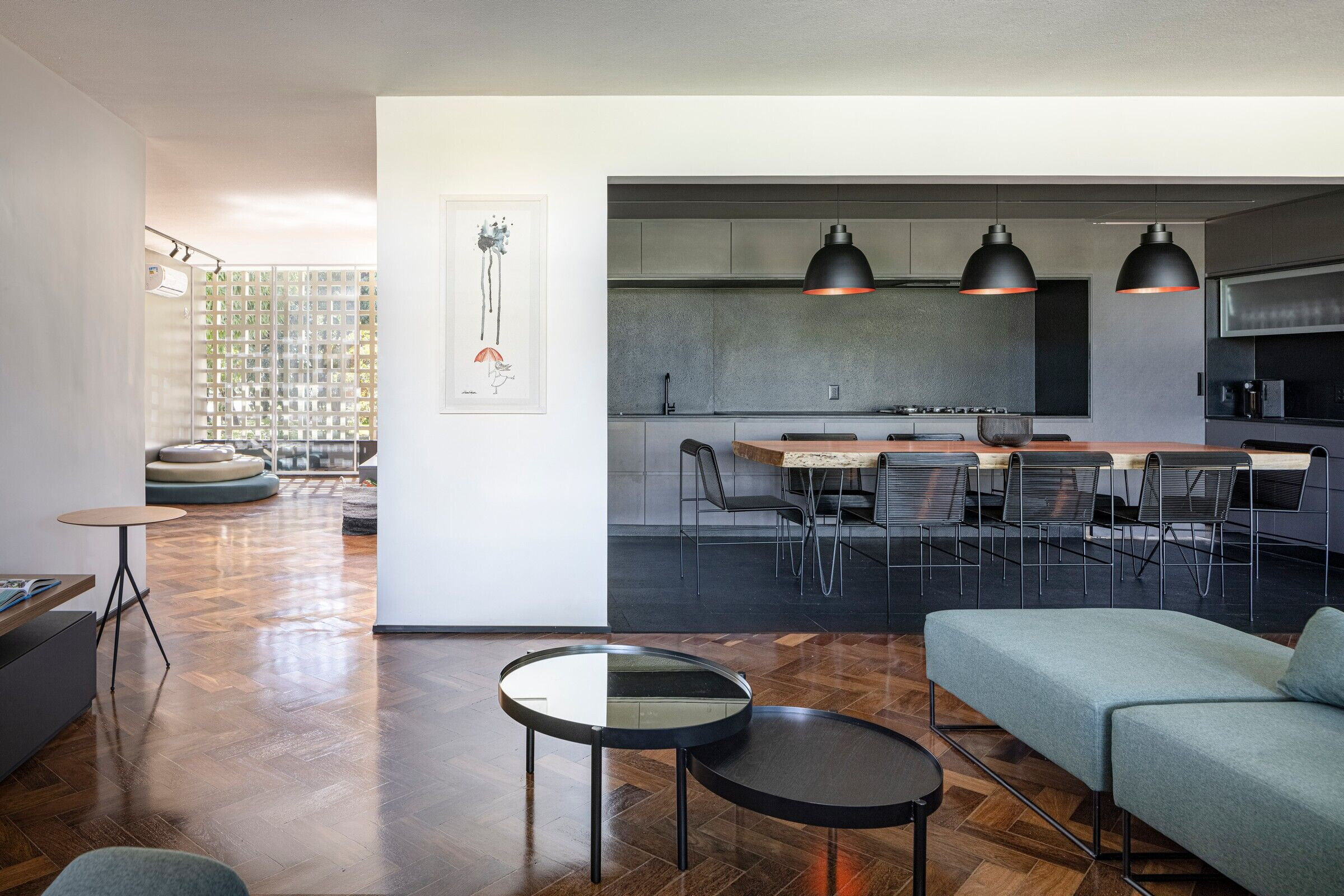 In the service area, we released completely the cobogó wall, bringing light to the large laundry, programmed to meet the high demand of the couple with two young children. In this area, the design of new niche made possible tohide discreetly the air conditioning machines behind the cobogó.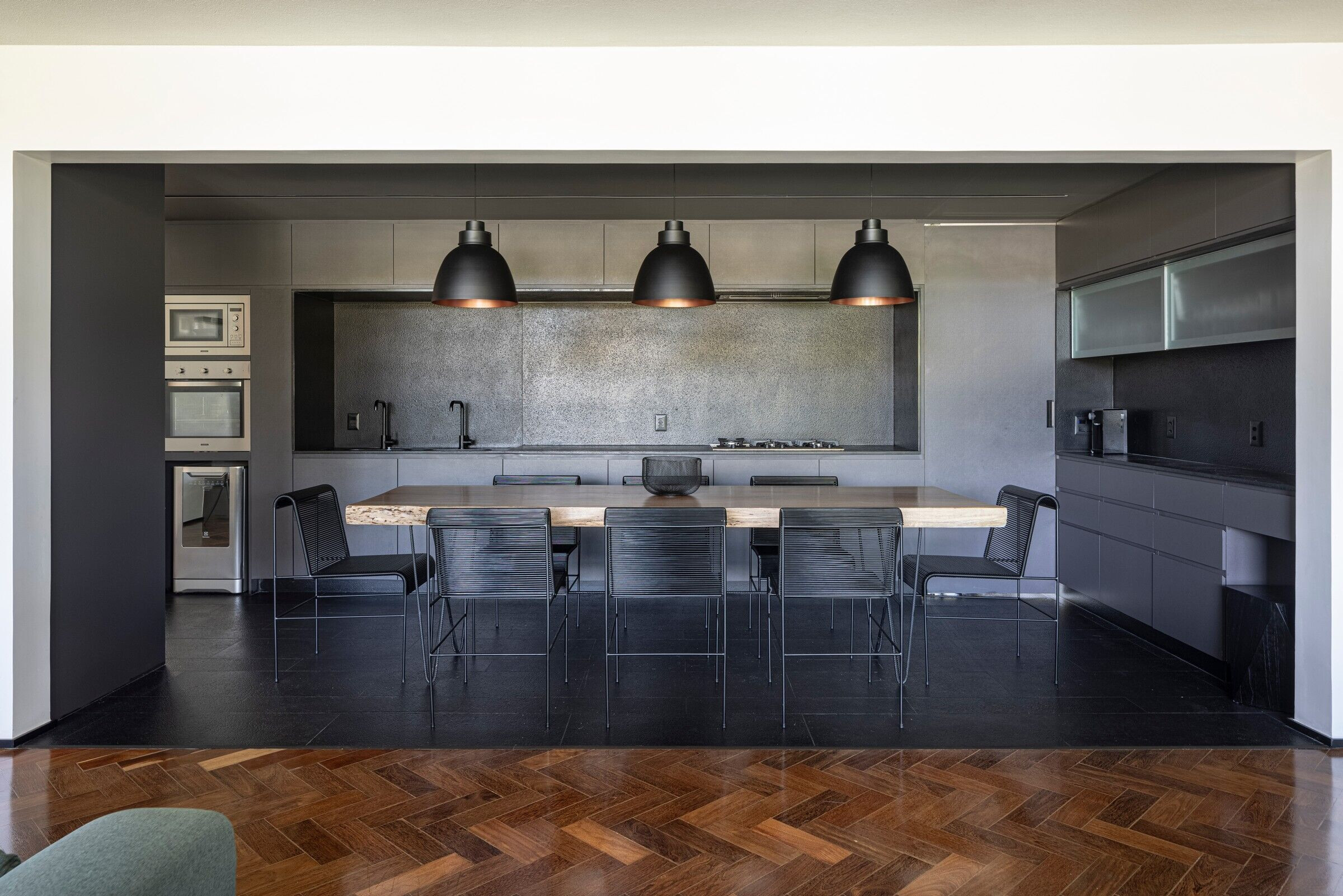 The concept of this project shows through its materiality from a single material – a brushed black granite – applied to all the countertops, floors and walls of the wet areas, contrasted by a white paint, balancing the atmosphere of the space. The choice to limit the materials helped to minimize the costs of the work and reinforce the project's visual identity, which led to the choice of the name Dark, in reference to the black color.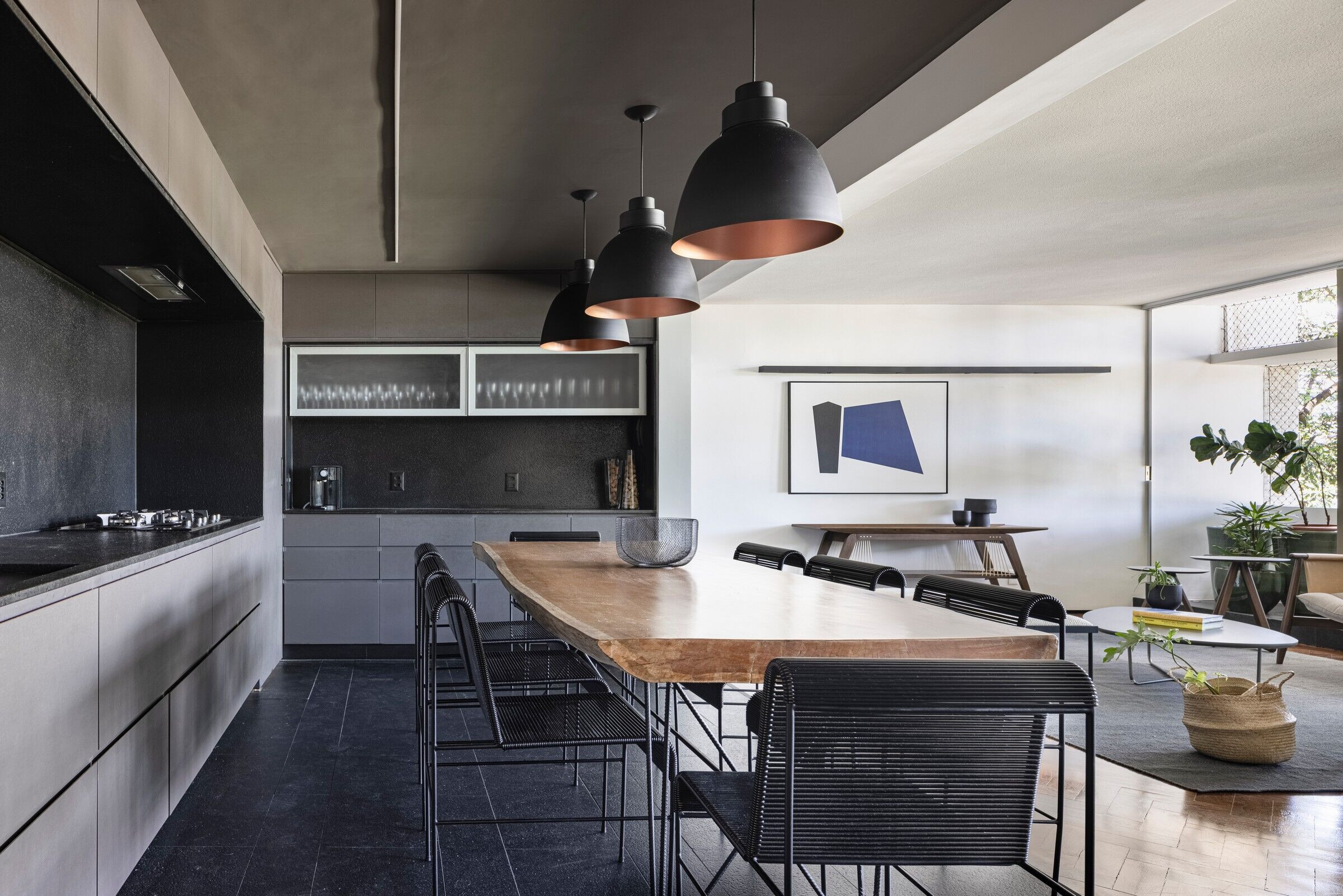 As a symbolic building of the city, another major concern of the office was to rescue the original design on the living room's façade, which had been completely uncharacterized. For this, the concrete structures were rebuilt and the frames set back according to the original design.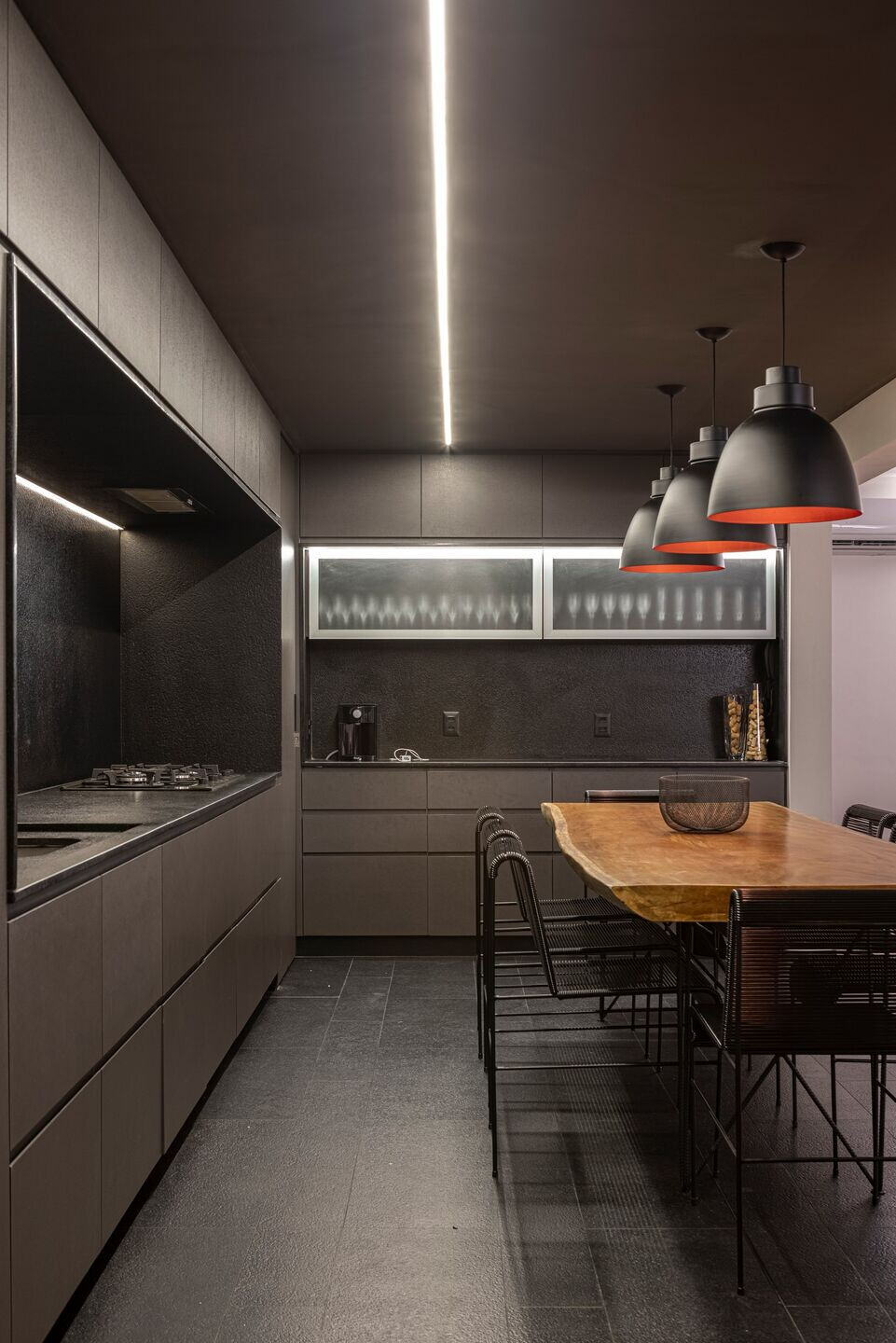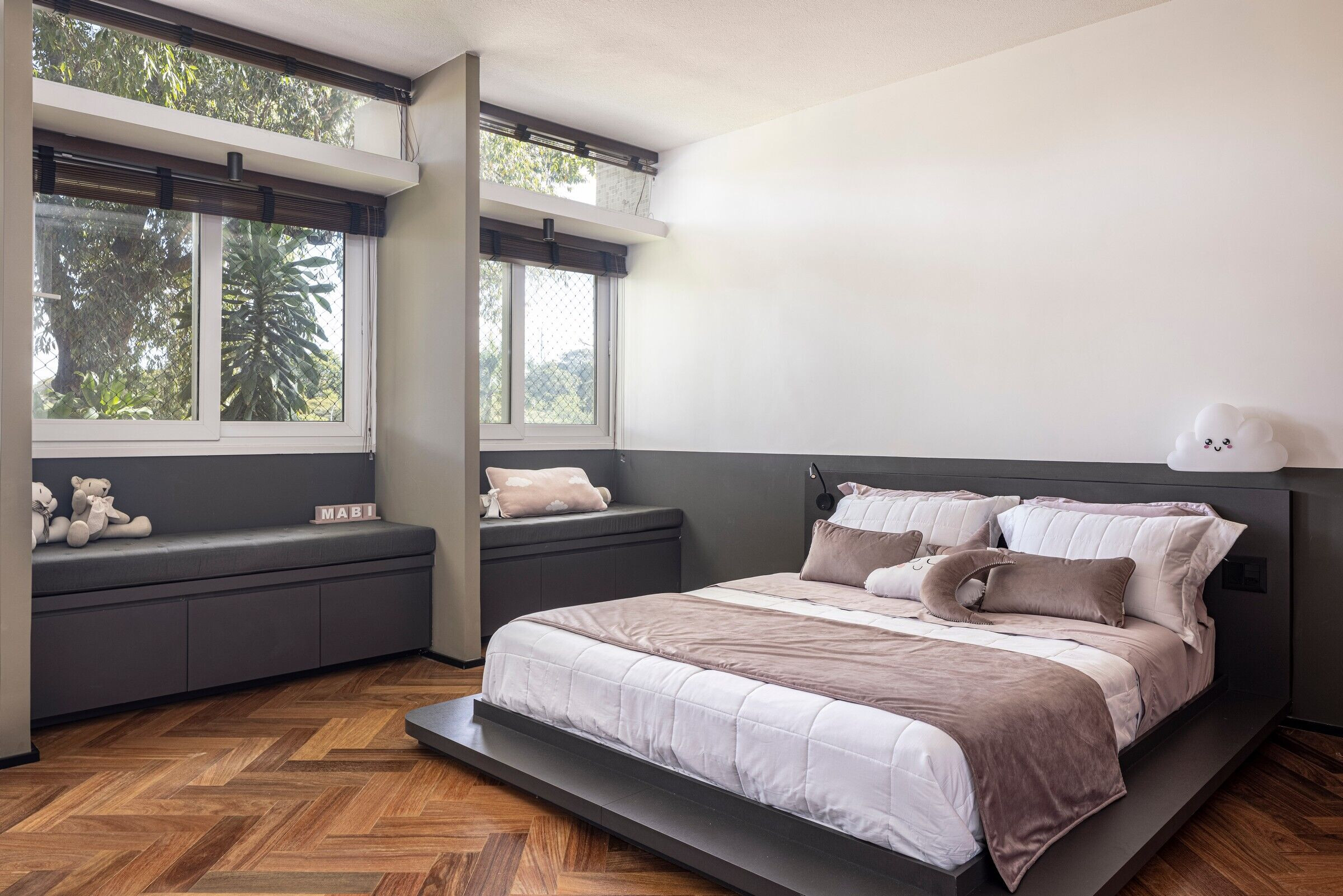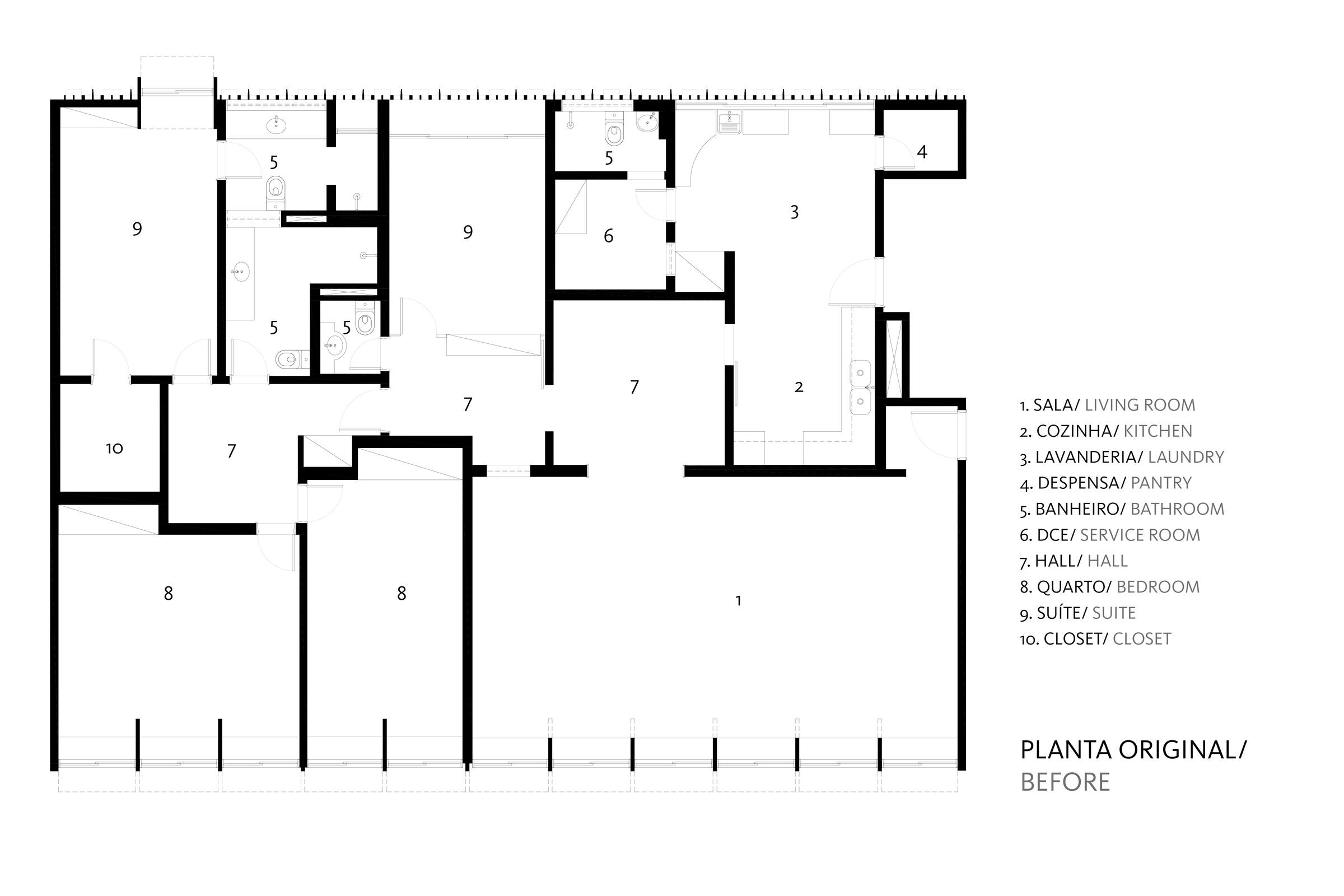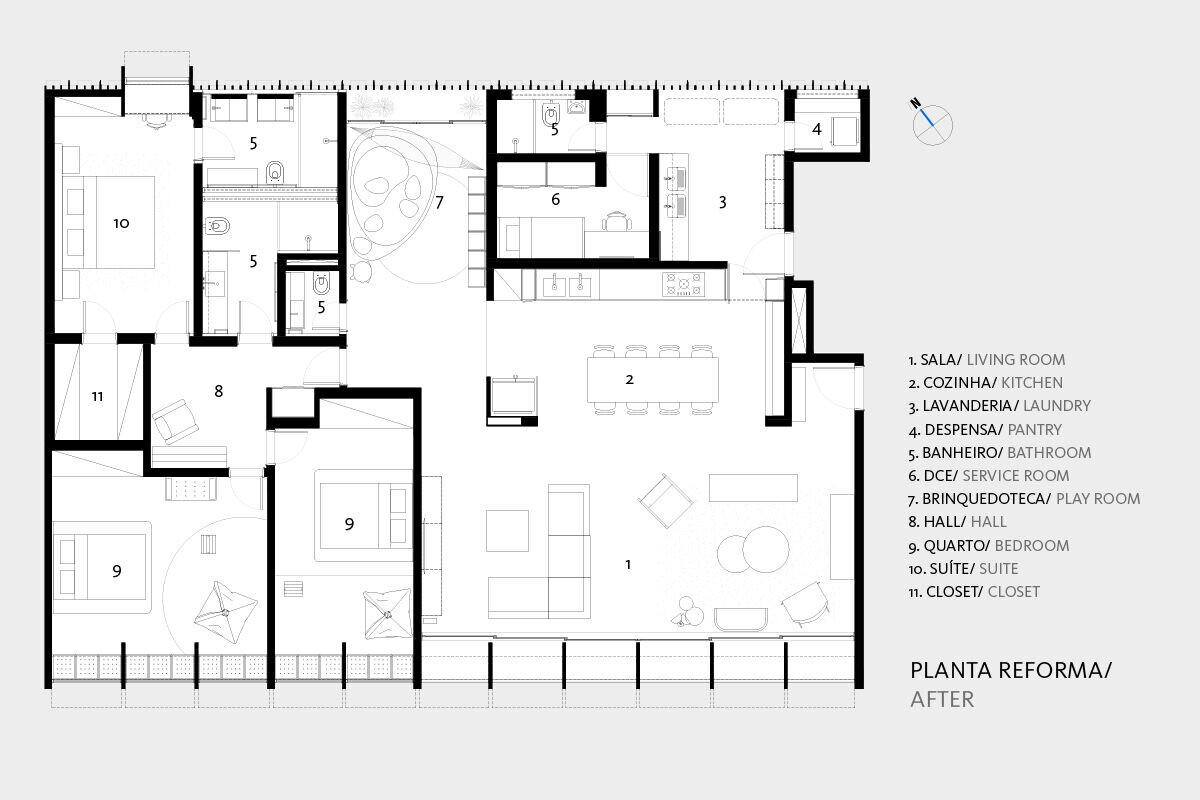 Material Used :
SUPPLIERS
1. Master builder: Antônio
2. Hardwood floor restoration - AntônioBaiano
3. Stones: WS marmoraria
4. Carpentry: Samuel Antunes
5. Sawmill: Francisco Dias
6. Frames - Jailton
7. Furniture - GalpãoSia
8. Bedding - Primavera Enxovais
MATERIALS
1. Hardwood floor - Tozzetti
2. Stones – Brushed São Gabriel granite
FURNITURE
1. Pet Bed - Carbon Design
2. Coffee Table - Drop
3. Sideboard - Pencil - Terrara
4. Tripod luminaire
5. Bank C303 - Carbon Design
6. Like armchair - Mauricio Bomfim
7. Chess support table – Ibanez Razzera
8. Black Coffee Table - Scarp Sets
9. Gennius side table – Studio Mooreinga