The place of intervention is a ravine, which was a play area in summer and a high slope for sledding in winter. This territory is part of the Belkino mansion park area with a cascade of ponds.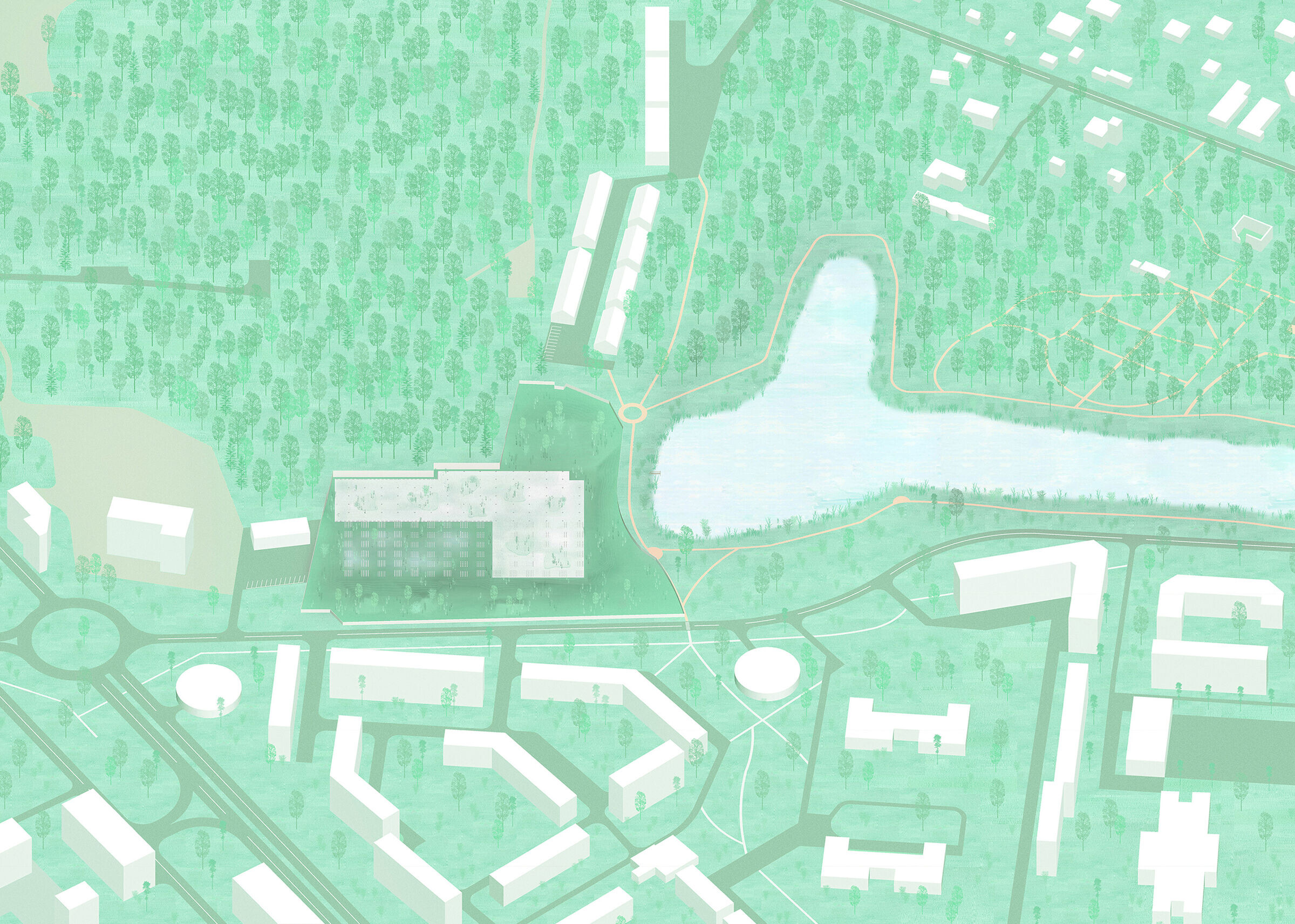 Urbanization of the territory caused a series of transformations, as a result the ravine ceased to be a natural extension of the park. First, it turned into an open parking lot, then the land was given over to the construction of a shopping center. This building was not completed and the place turned into an extinct pixel of the city, isolated for more than 10 years.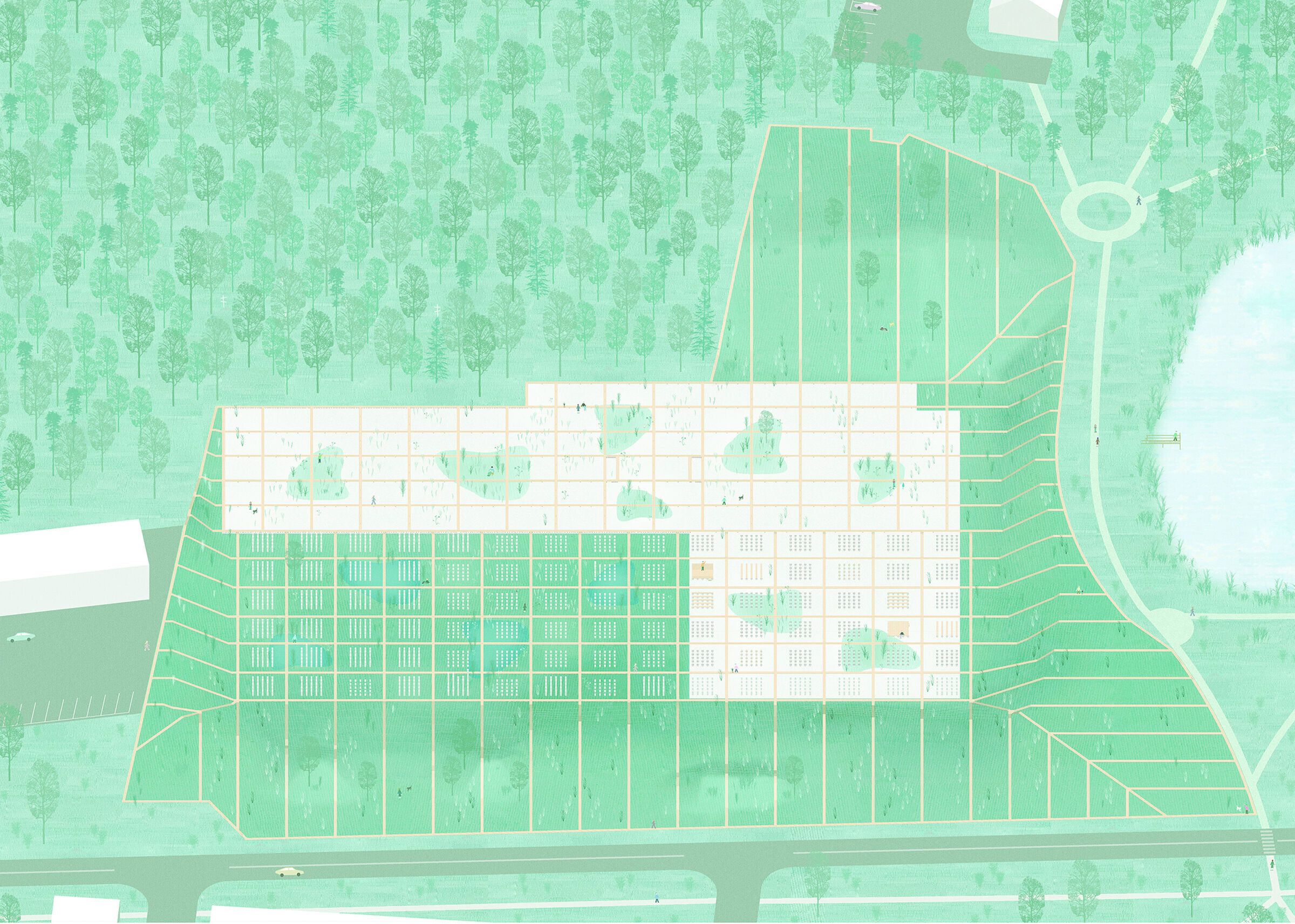 However, the place did not remain indifferent to its position, time returns everything to its former situation — the slab is overgrown with grasses, partially flooded with groundwater, the soil extracted during construction has turned into a real landscape covered with new plants.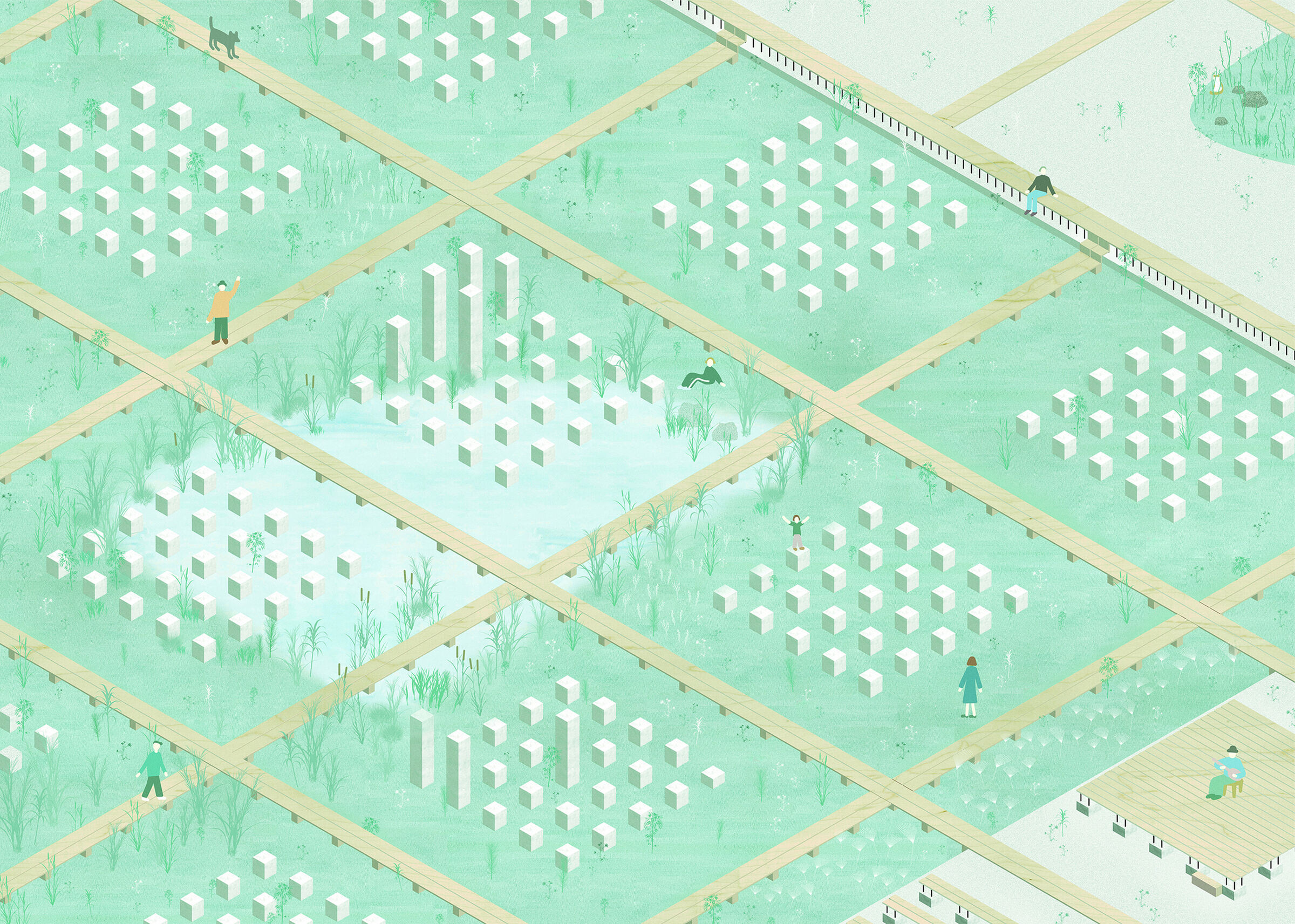 The existing state is interpreted without any ethical judgments, duality is recognized as a significant quality, an important part of the mysterious and attractive atmosphere of the place. The entire area remains in its current form, but a grid of wooden paths is laid on the ground. On the one hand, decking is the simplest building solution for passage, cover or conservation. On the other hand, this layer acquires a new meaning and function — narrow paths to observe the transformation of concrete structure into a ruin, like at dig sites. The network of paths correlates with the grid of columns on the foundation slab, it is total and regular, subordinating the space to its logic, but at the same time adapting to the terrain of the place.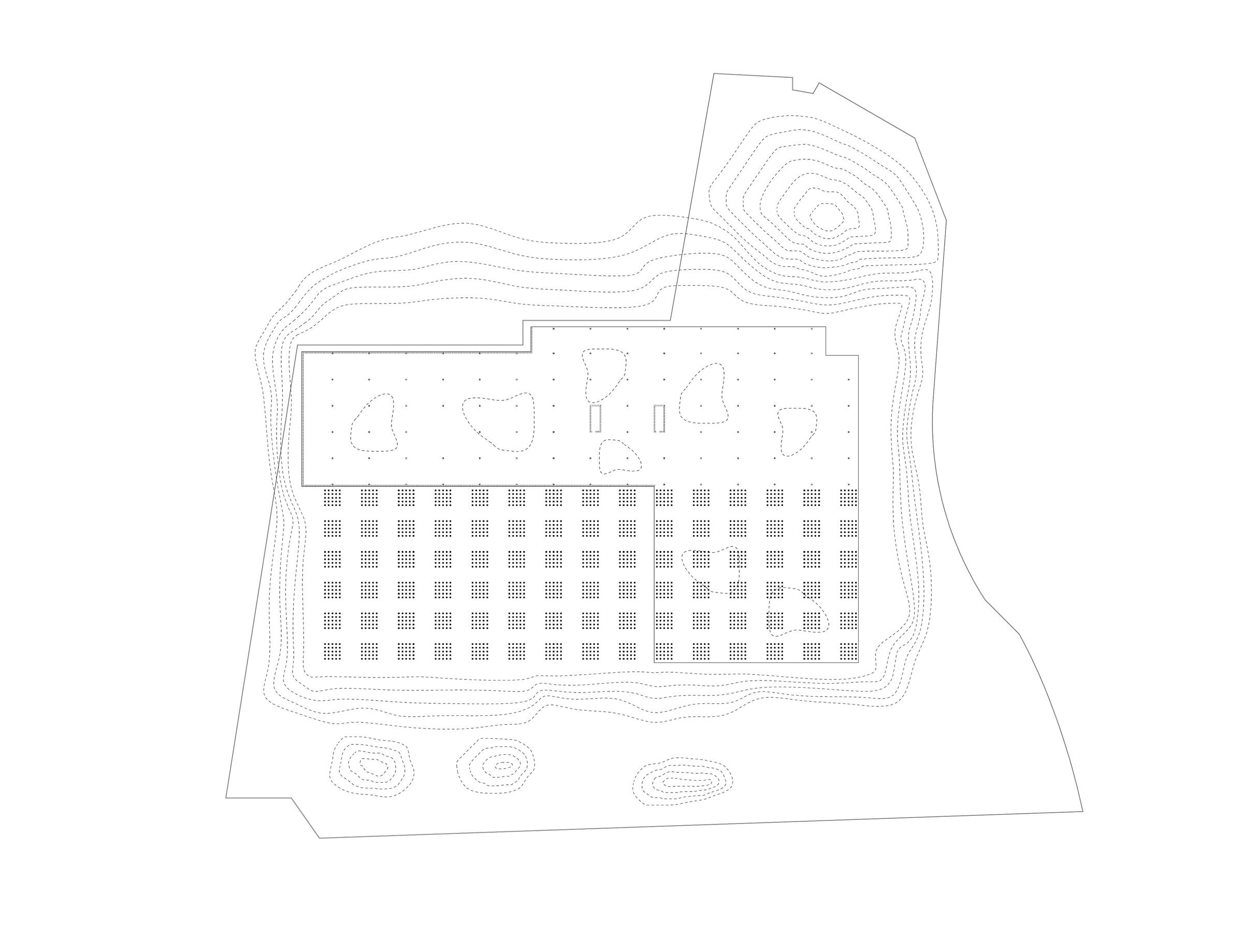 The grid provides accessibility, thereby legitimizing the existing state as a set of use cases and ways of interpreting the contents of each cell.