Almost 100 years ago Mercantil Banco Universal was born, since its inception it was related to North European banking. The foundation time gives the bank a certain institutional timelessness, an endorsement guaranteed by the sustainability of a service, a prestige that is provided by a series of strengths established in its own history.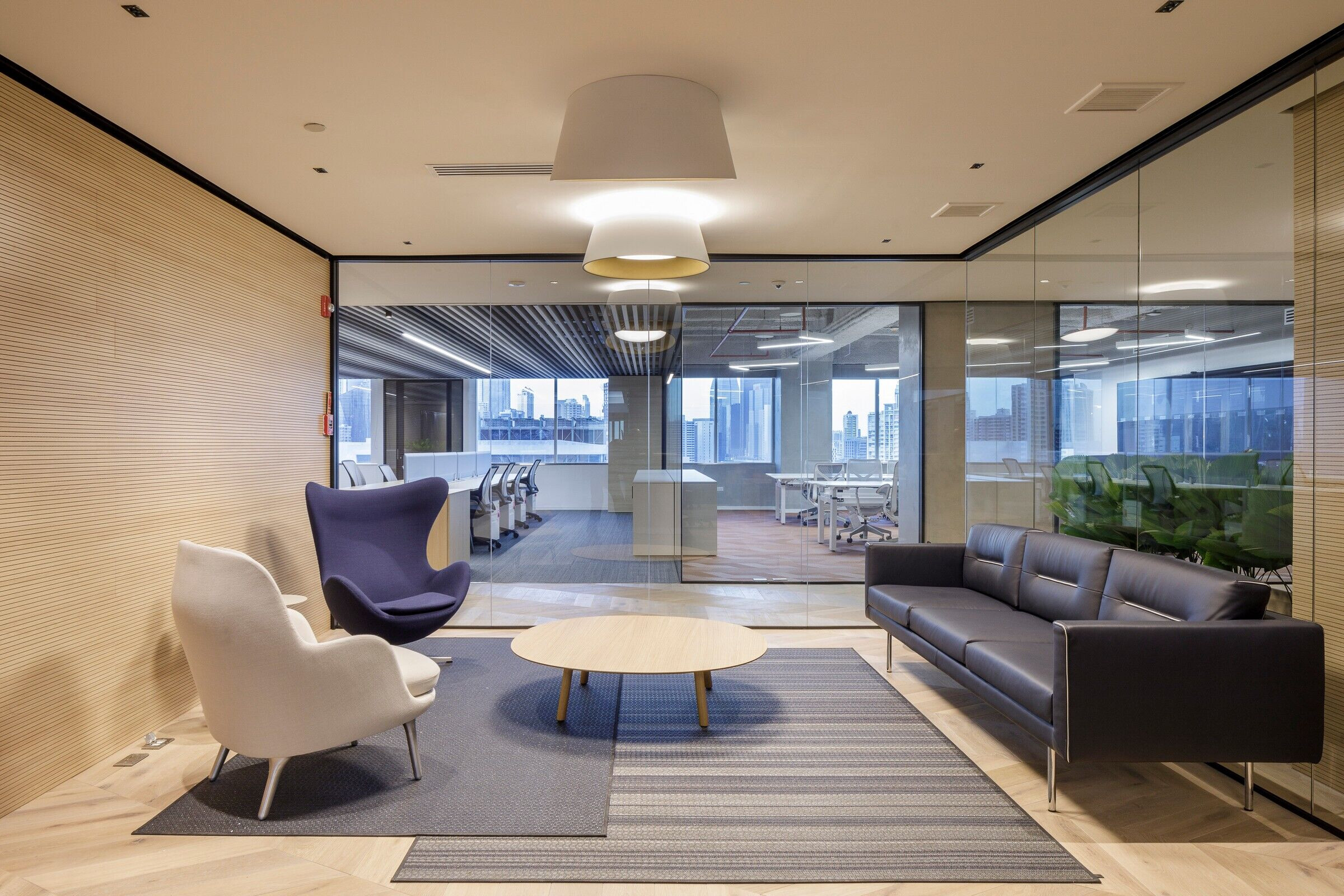 A bank itself is a special space, which endorses the daily routine with which users come to it, but at the same time reflects a relationship of trust, transparency that underlines the formality of a sector, where its main capital is the treatment of its clients. The design of the space thought for this project is precisely to revive this relationship of seriousness, without losing sight of the human side.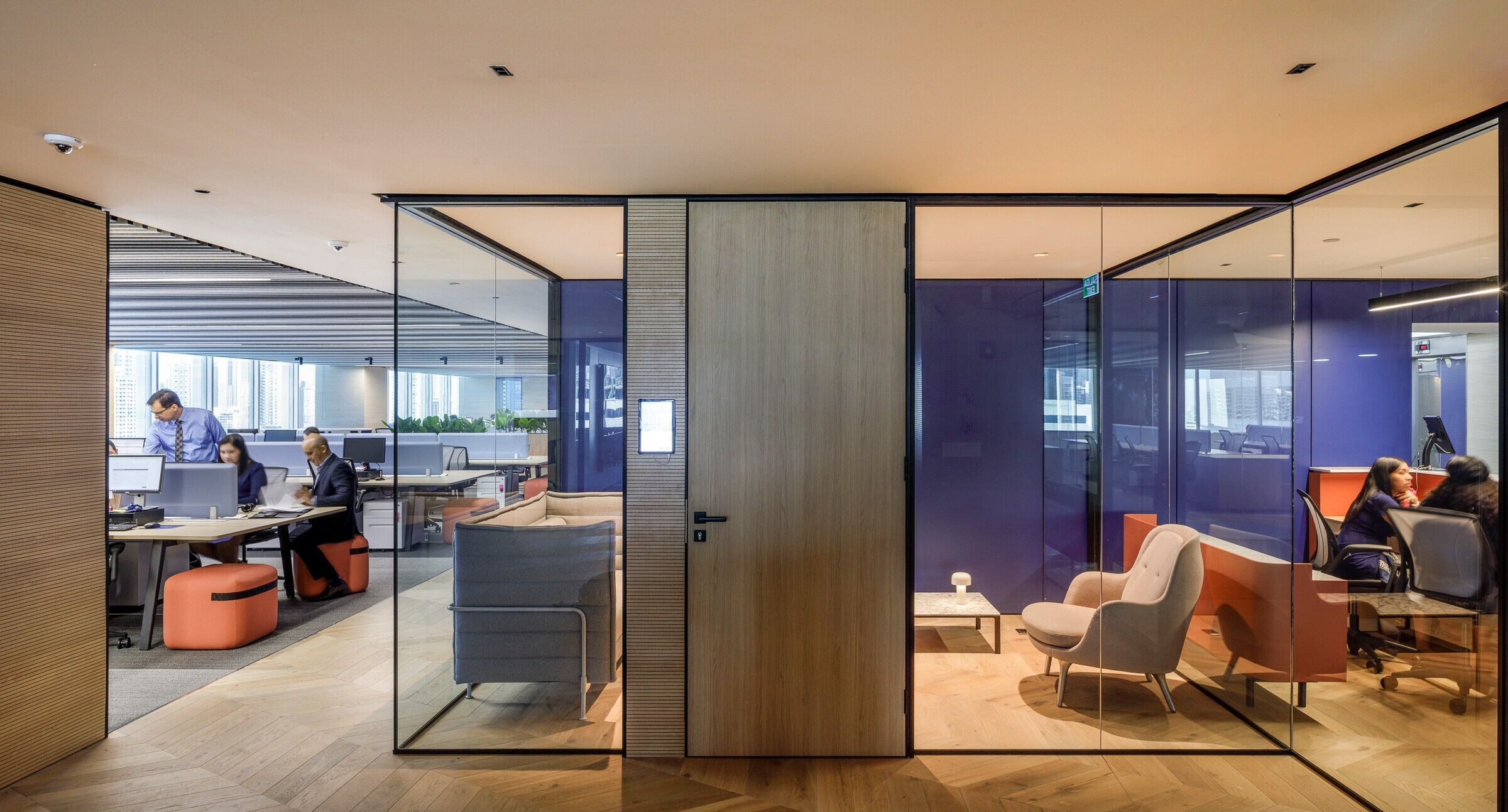 The offices are located in the Torre de Las Américas, consist of 2,200 square meters divided between two floors and are the workspaces of about 200 employees. On the first floor, slightly more operational, enteringwe find the innovation area, whose overhead lighting with a large light curtain allows a 100% versatile space, which is used for training, brainstorming meetings and teamwork. In order to take advantage of the maximum natural light, the technical rooms, warehouses and some of the meeting rooms are concentrated in the center of the plant, while the workstations are distributed in large open spaces around the perimeter.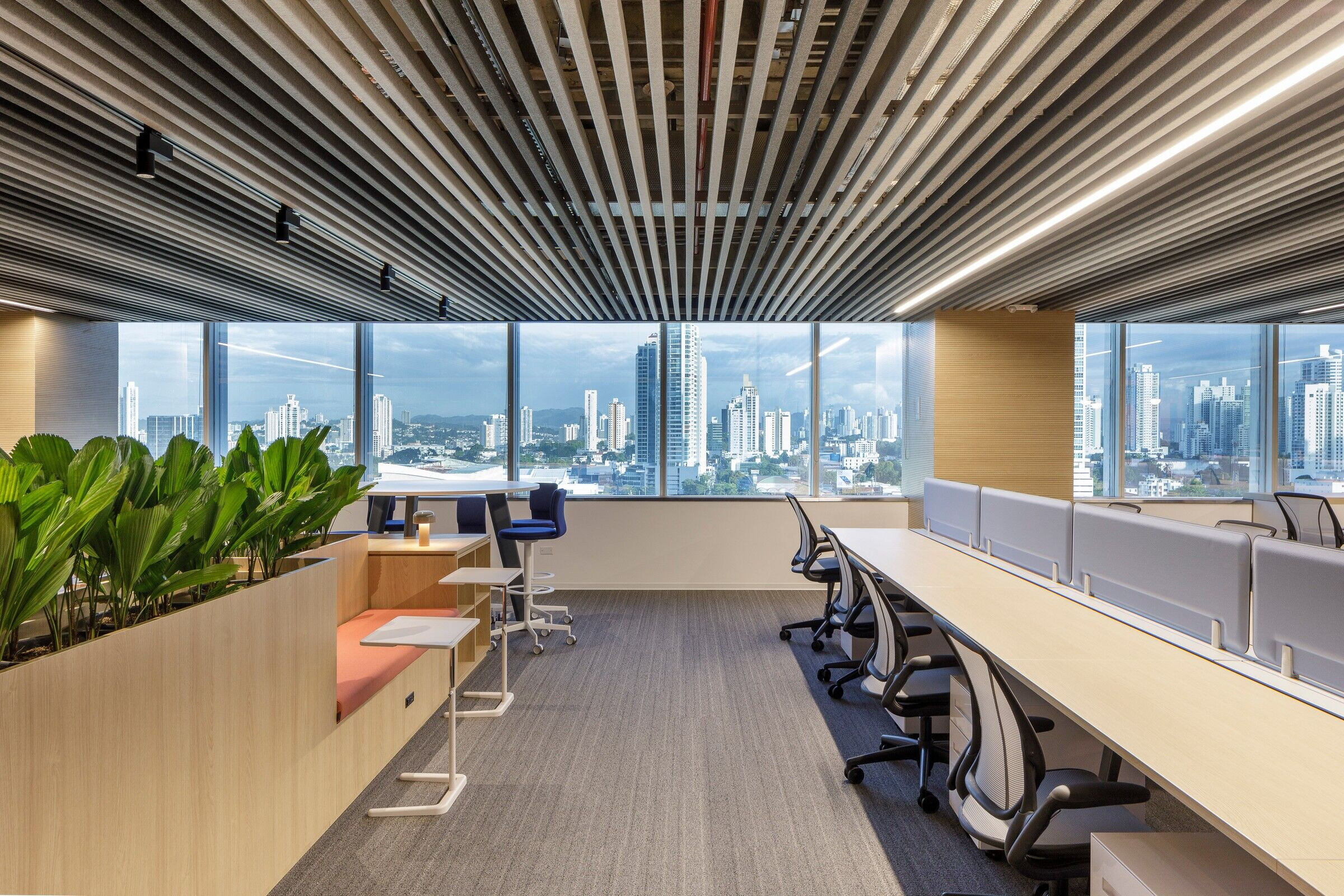 The cafeteria was installed in the corner with the best views, which becomes the heart of the office for celebrations and capable of hosting about 75 people. At the executive level, the treasury area stands out, a fish tank with an industrial and technological look, which calls from the entrance to a dive in the stock market. In the presidential wing, the private offices and the main boardroom enjoy views of the sea, the latter governed by a sculptural Carrara marble table weighing more than a ton.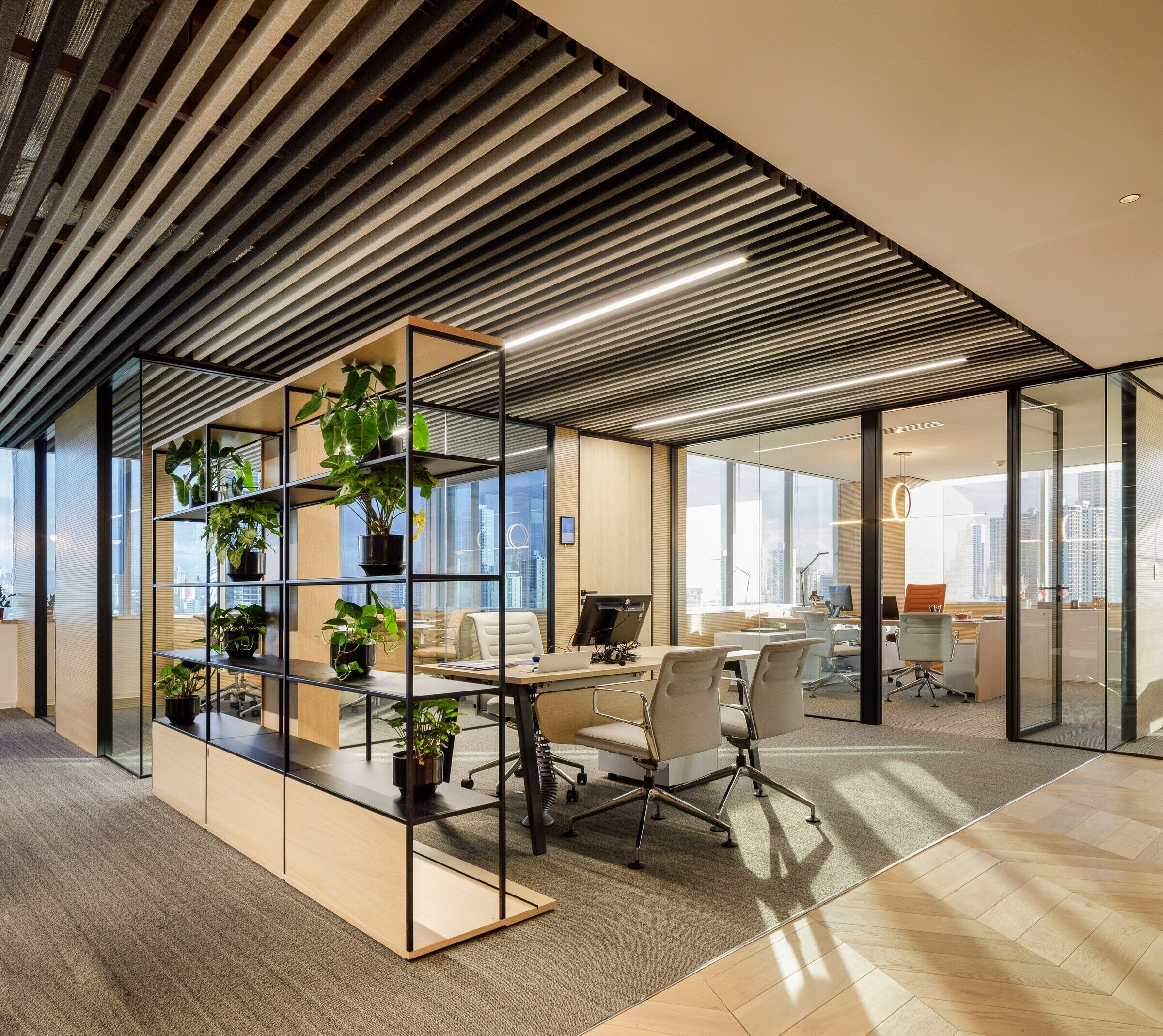 Aesthetically, the office is characterized by preserving corporate blue and orange tones, adapting them to the space and combining them with light woods. The distinctive craftsmanship of Nordic design is represented with Danish and German furniture, some of the pieces were designed more than 60 years ago. Its pastel tones stand out on the neutral colored carpet like paint strokes on a white canvas. Vegetation was introduced to improve the environmental sensation and generate small filters between spaces. The vast majority of the materials used are sound absorbing or insulating to have a space where acoustics are optimal and creates an ideal atmosphere for work, operations and customer relations.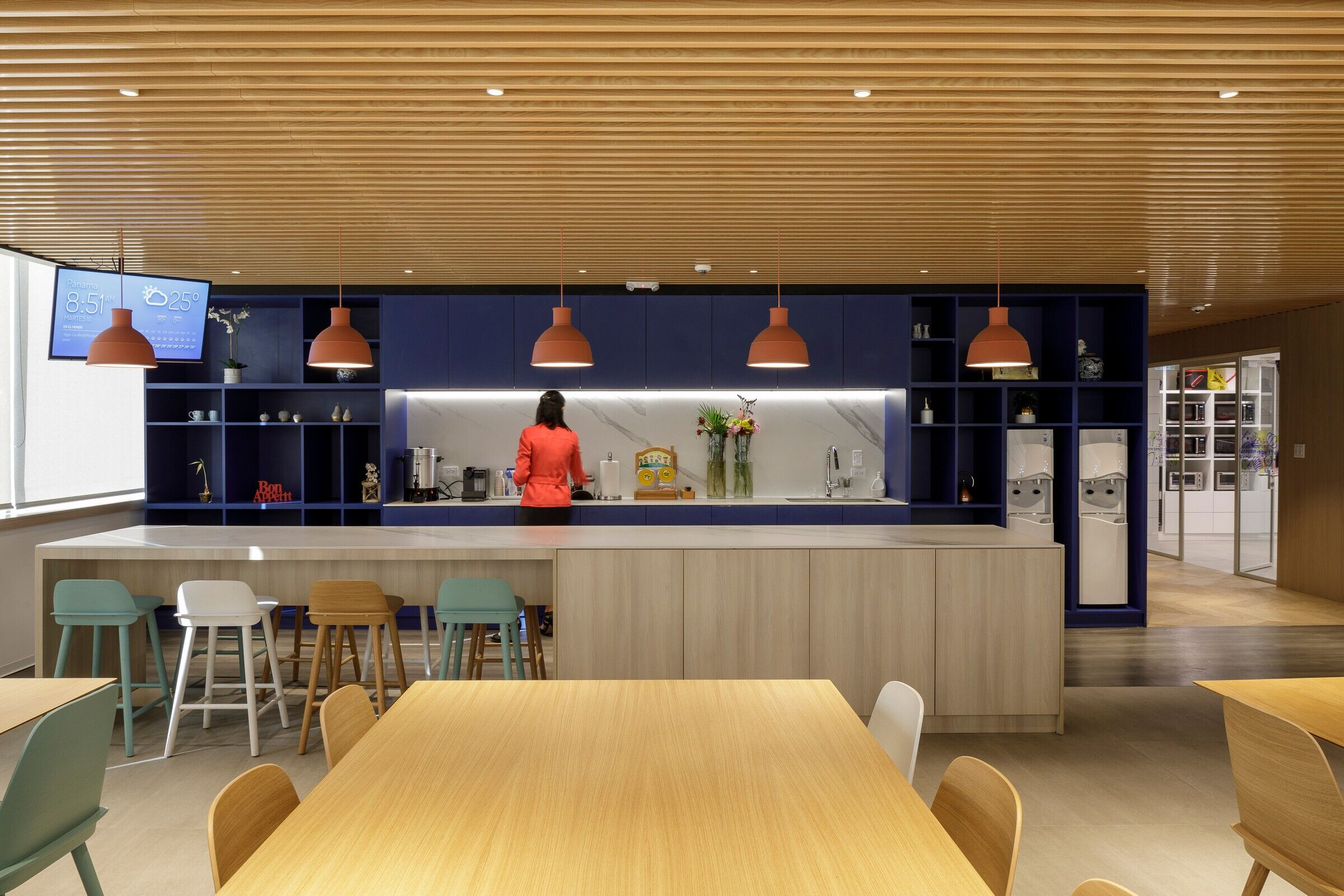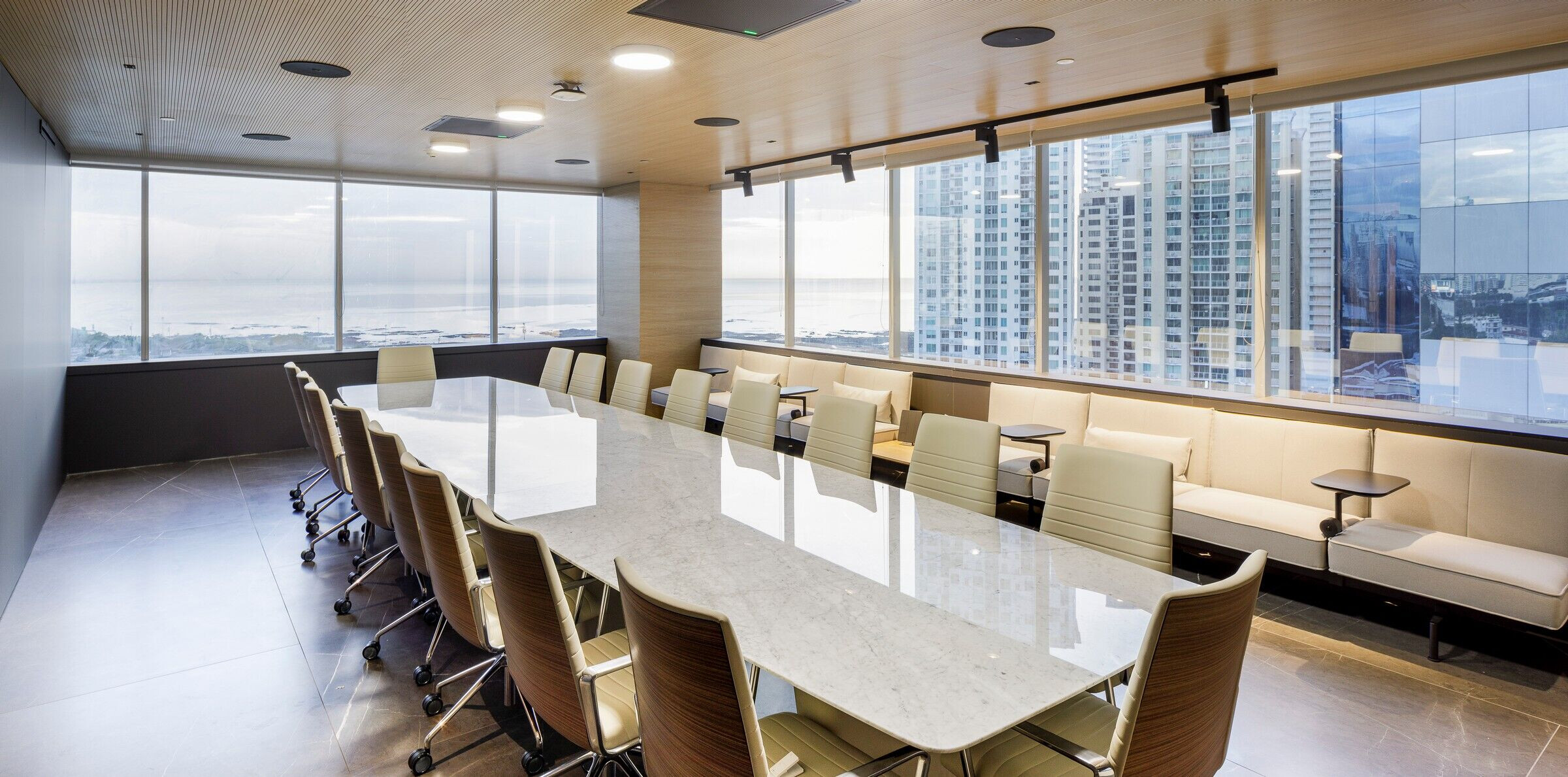 The search for well-being for the collaborator and the display of security towards the client, are combined as two elements that allow the design to create a functional, singular and enriching space.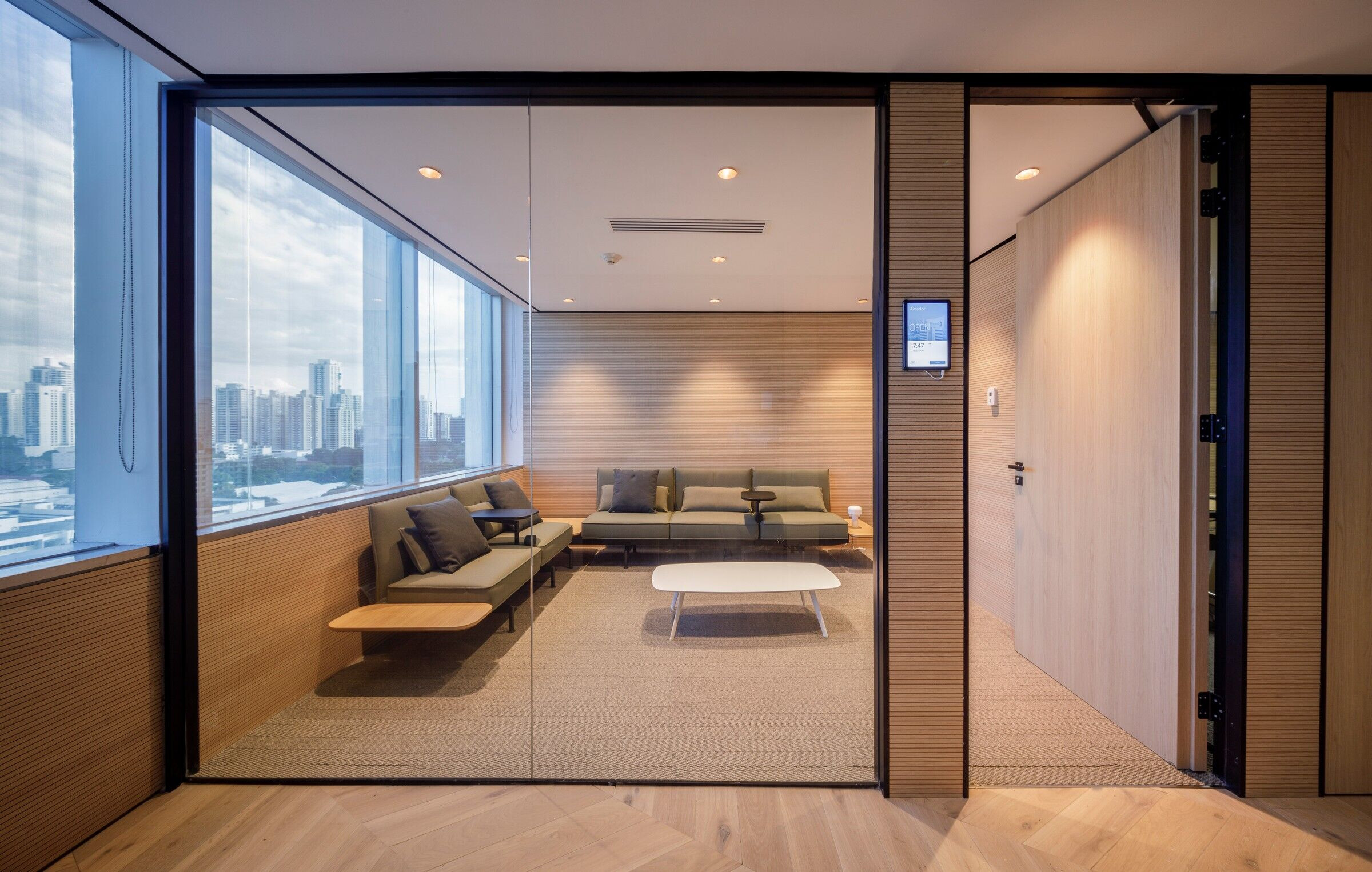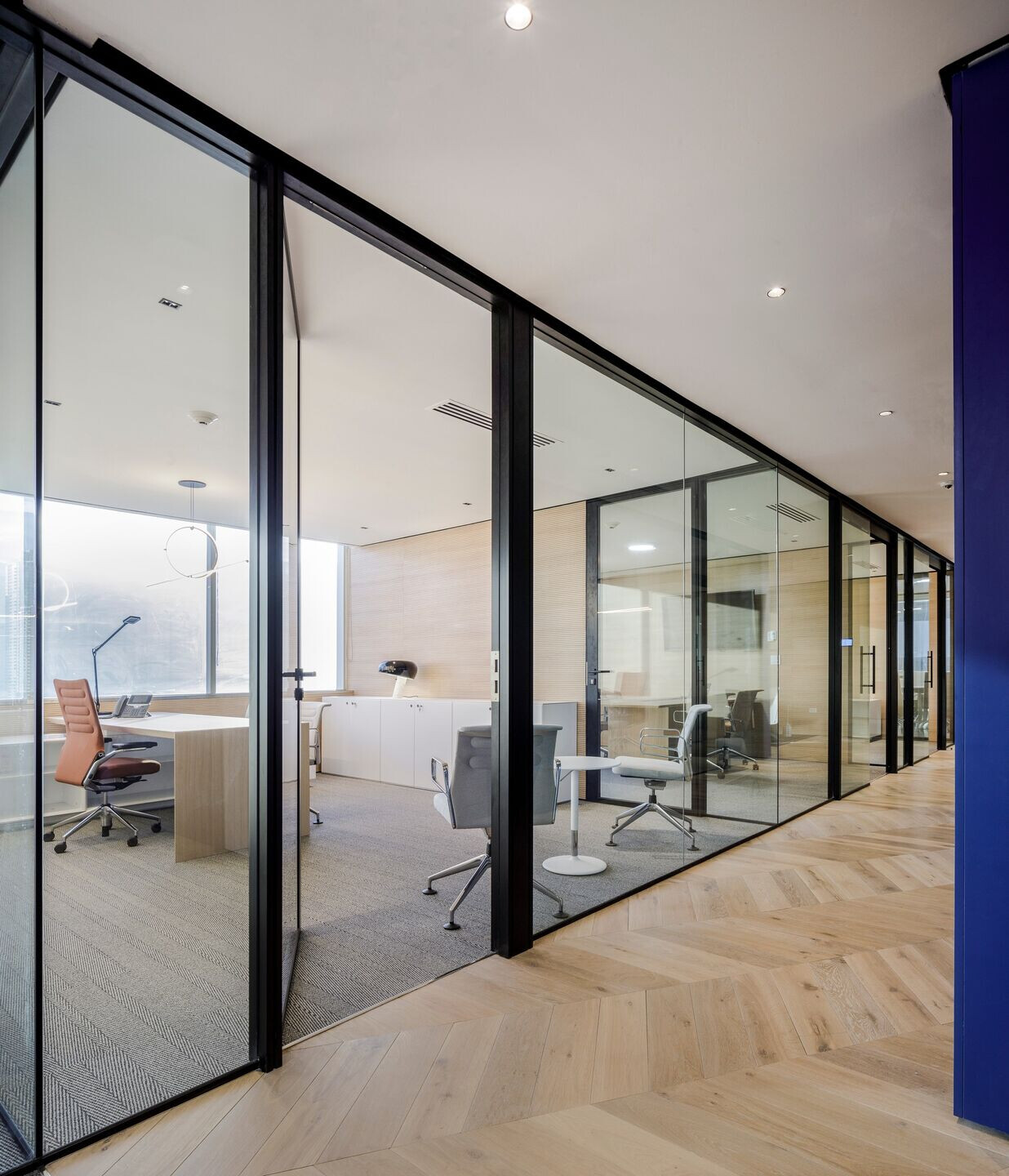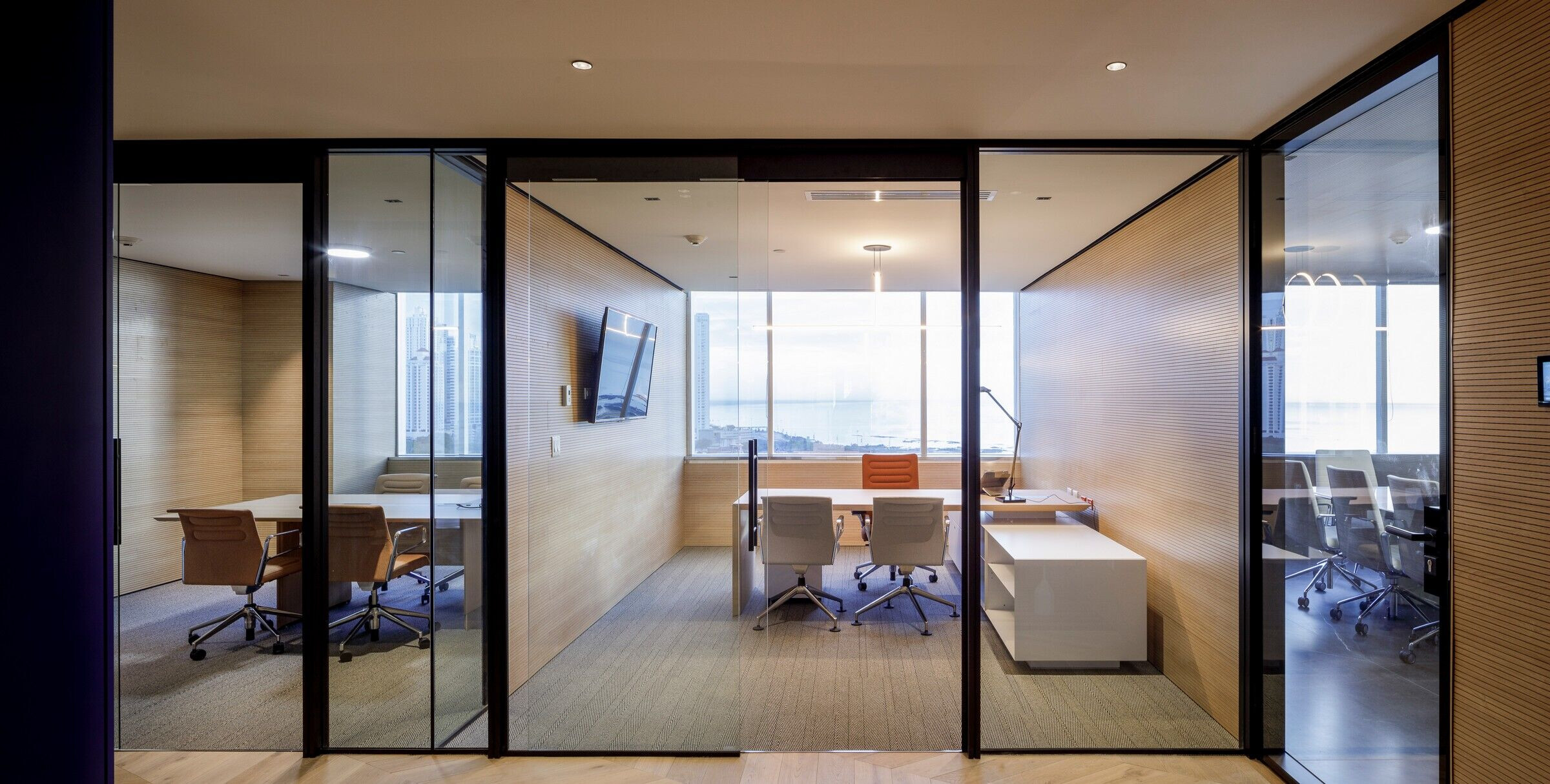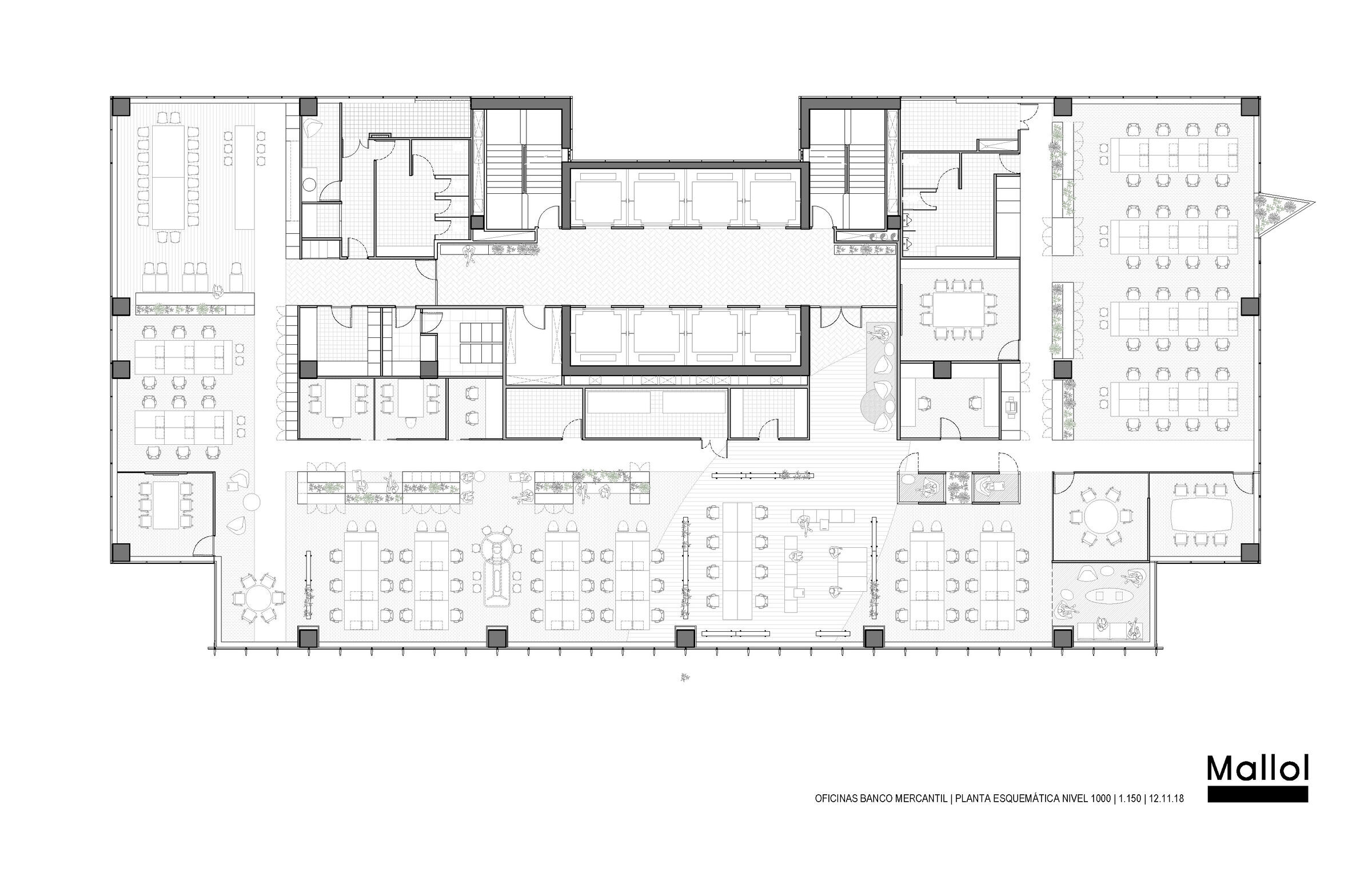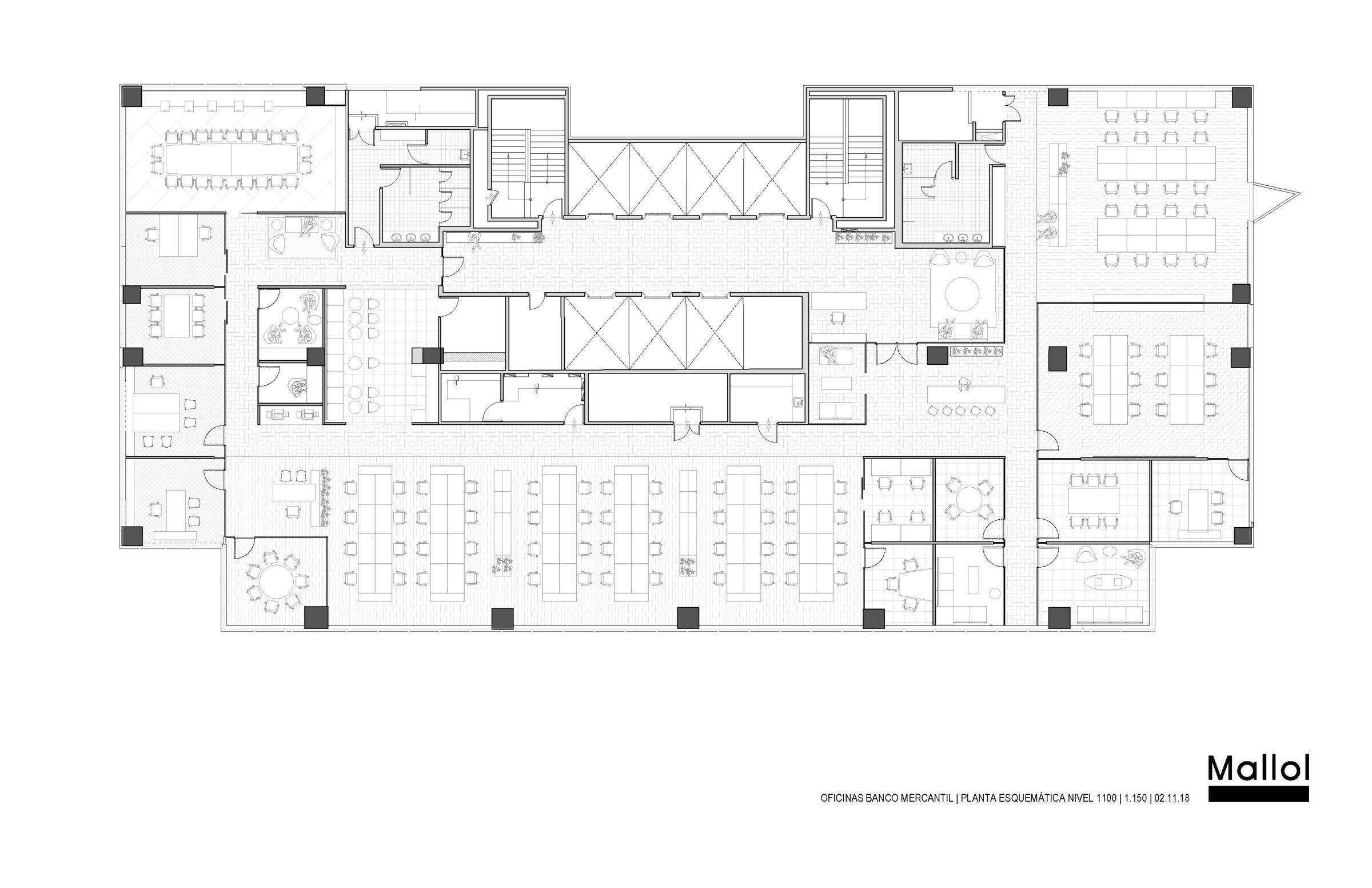 Material Used :
1. Interface - Stitch in Time (Natural) - Plain Stitch (Graphite) -
2. Hunter Douglas - Heart Felt
3. Fritz Hansen - Fri - Egg
4. Barrisol
5. Andrew World - Status - Raglan - Ayla
6. Human Scale - World
7. Viccarbe - Burin - Maarten - Aleta - Trestle
8. Vitra - SoftWork - Alcove - Nestable - Soft
9. Muuto - Nerd - Unfold
10. Vescom - Onari 1076.16 - Rainy 1058.27
11. BOLON - Artisan (Sienna) - Duet Stripe - Duet Midnight
Software Used :
Revit - Naviswork - Autocad - Indesign - Photoshop - Sketch Up