The client wanted an impossibly cheap house that looked luxurious; that was compact but would never feel small.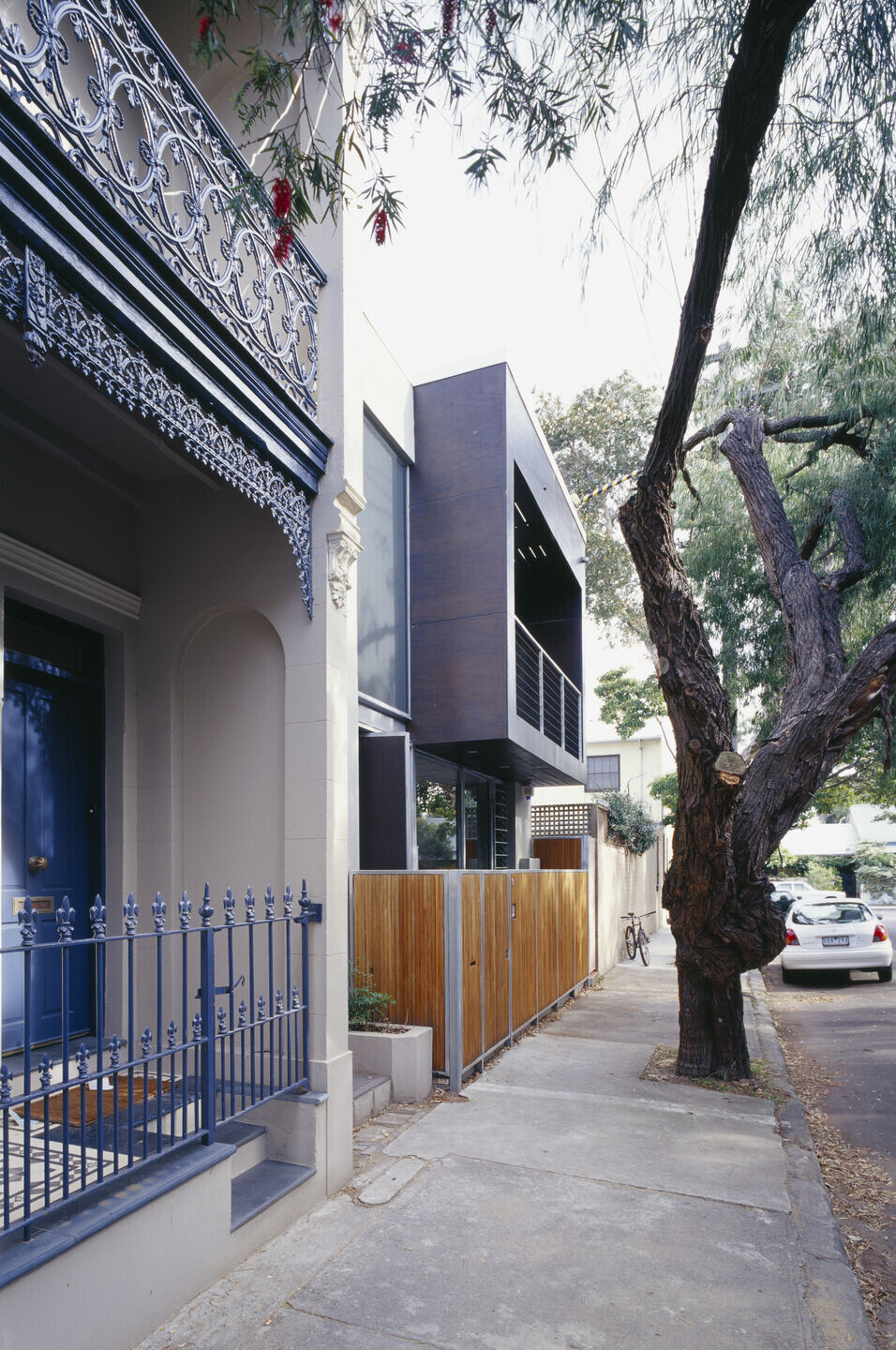 The project resulted from an 18 month email conversation between the Sydney based client and the Amsterdam based architect.
The main house consists of a single extruded volume of black plywood suspended from beams in the roof structure. The offset suspended volume divides the house programmatically – its interior spaces enclose the private functions of the house, while its exterior surfaces define the public spaces. On the ground plane, a single fixed element in the form of a cantilevered in-situ concrete bench, anchors the space and creates a hearth.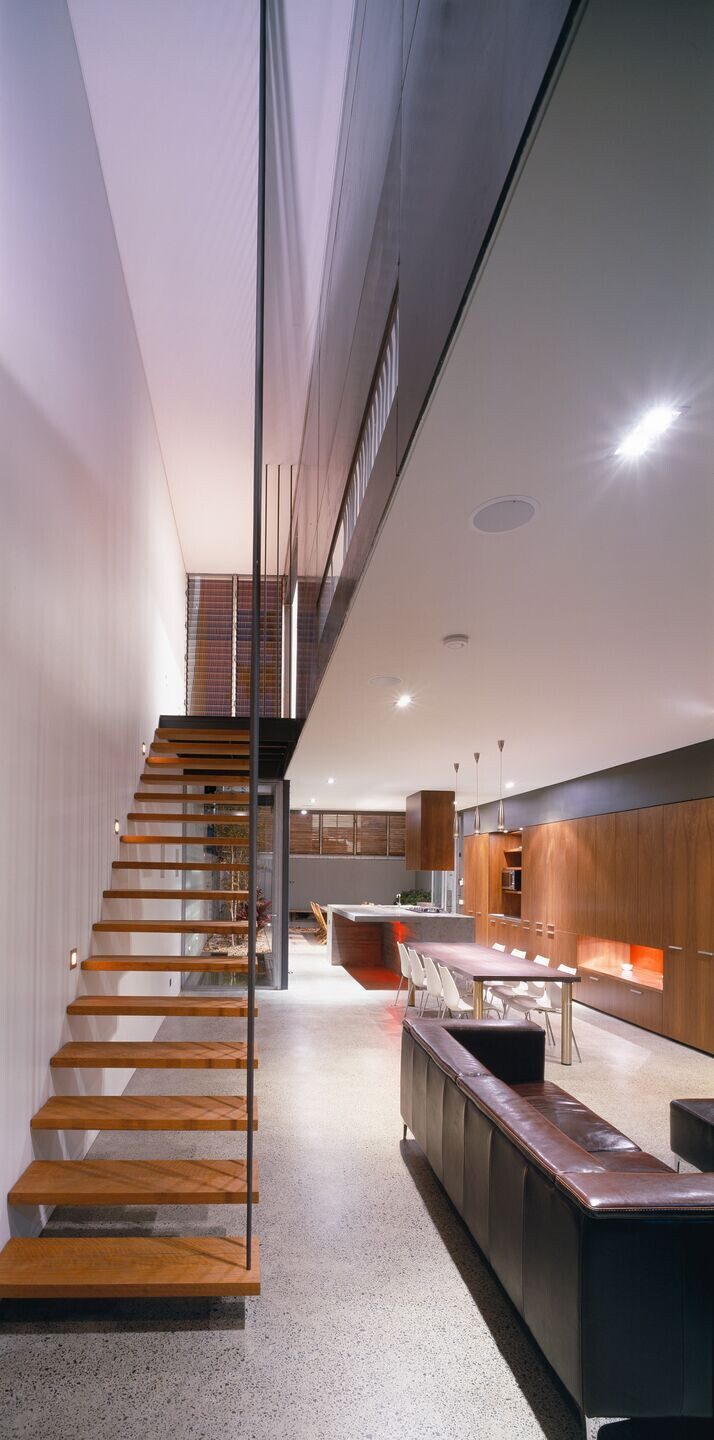 Team:
Architects: Scale Architecture
Photographer: Brett Boardman
Materials used:
Facade cladding: External walls are A face plywood cladding from Big River Timbers
and Rendered Verticore clay blocks.
Flooring: Ground floor polished concrete slab with in slab hot water heating system by hydroheat.
First floor polished T&G Blackbutt sustainably harvested timber by
Nunkerri Timbers.
Doors: All windows and glazed pivot doors by Skyrange Windows – Hot
dipped Galvanised steel finish.
Roofing: Roofing is Colorbond Kliplok from Lysaght (Bluescope Steel).
Interior lighting: ECC lighting, Regal Lighting, some fittings purchased by architect in Amsterdam, NL.
Bathrooms: Accent Geo Viva tapware, Vola accessories, custom formed tiled bath, custom made vanity stands by britex. Parisi Aqualine basins. Wall hung pans by Villeroy & Boch, with in wall cisterns by Geberit.