This project honors design and making by building a new design studio inside an old factory building. It celebrates the inherent raw beauty of this basic "making" typology and its new transparent building-within-a-building by leveraging light, air, and modest/magnificent industrial structure, space, & place.
Lined on its west side by railroad tracks that line the east bank of the LA River Downtown—it is a place of community and convening: workers, visitors, neighbors, citizens. The enveloping volume is a 27,000 square foot, 60-year-old steel framed-and-sheathed factory building.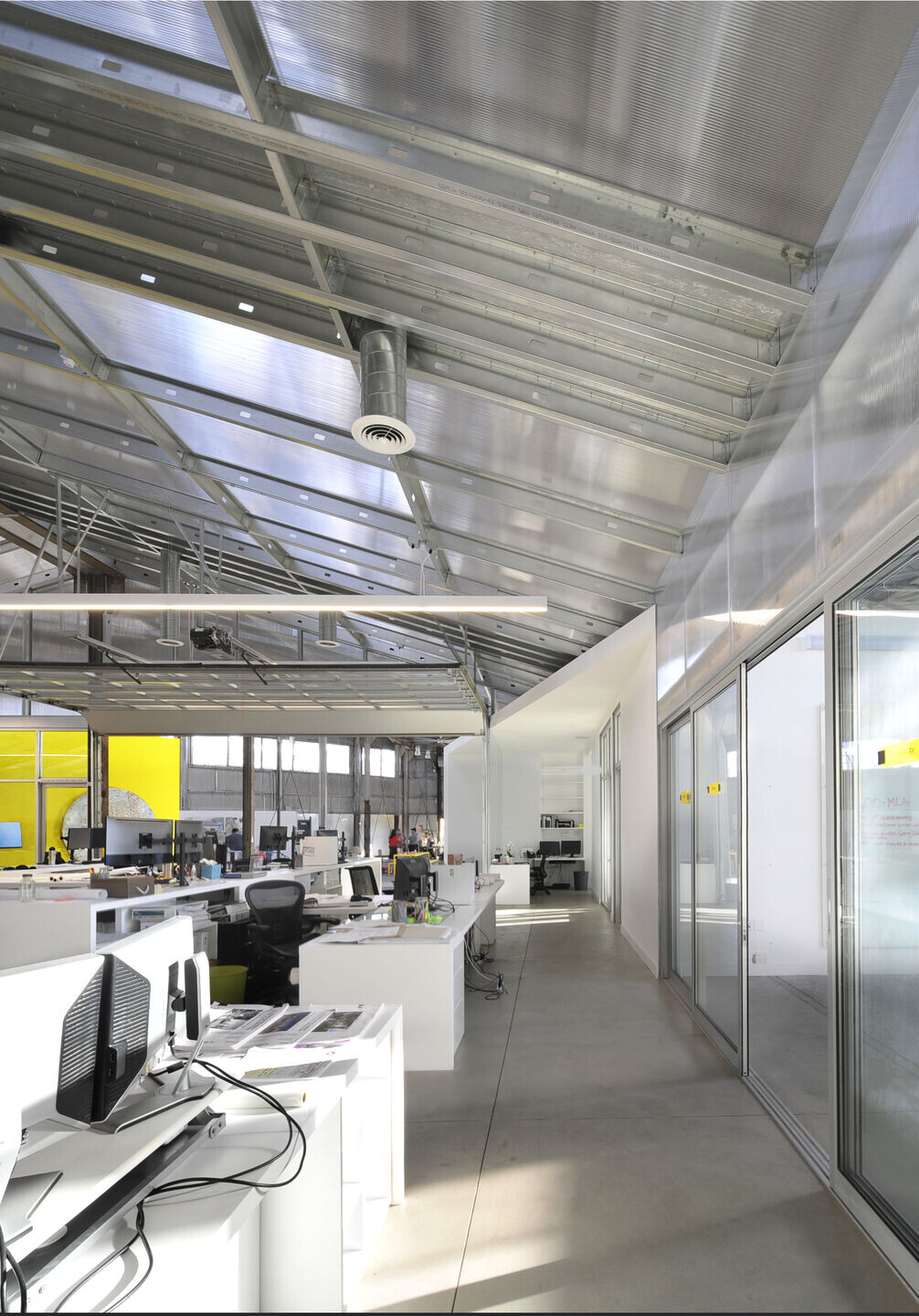 Raw space and structure.
This industrial building is simple, noble, and raw. Its structure, true and unfettered, is central to its sense of place and function. The architect and structural engineer were able to leverage an existing major heavy steel beam at the center of the existing double gabled roof to carry the new lightweight steel stud rafters at the peak of the new interior gabled roof.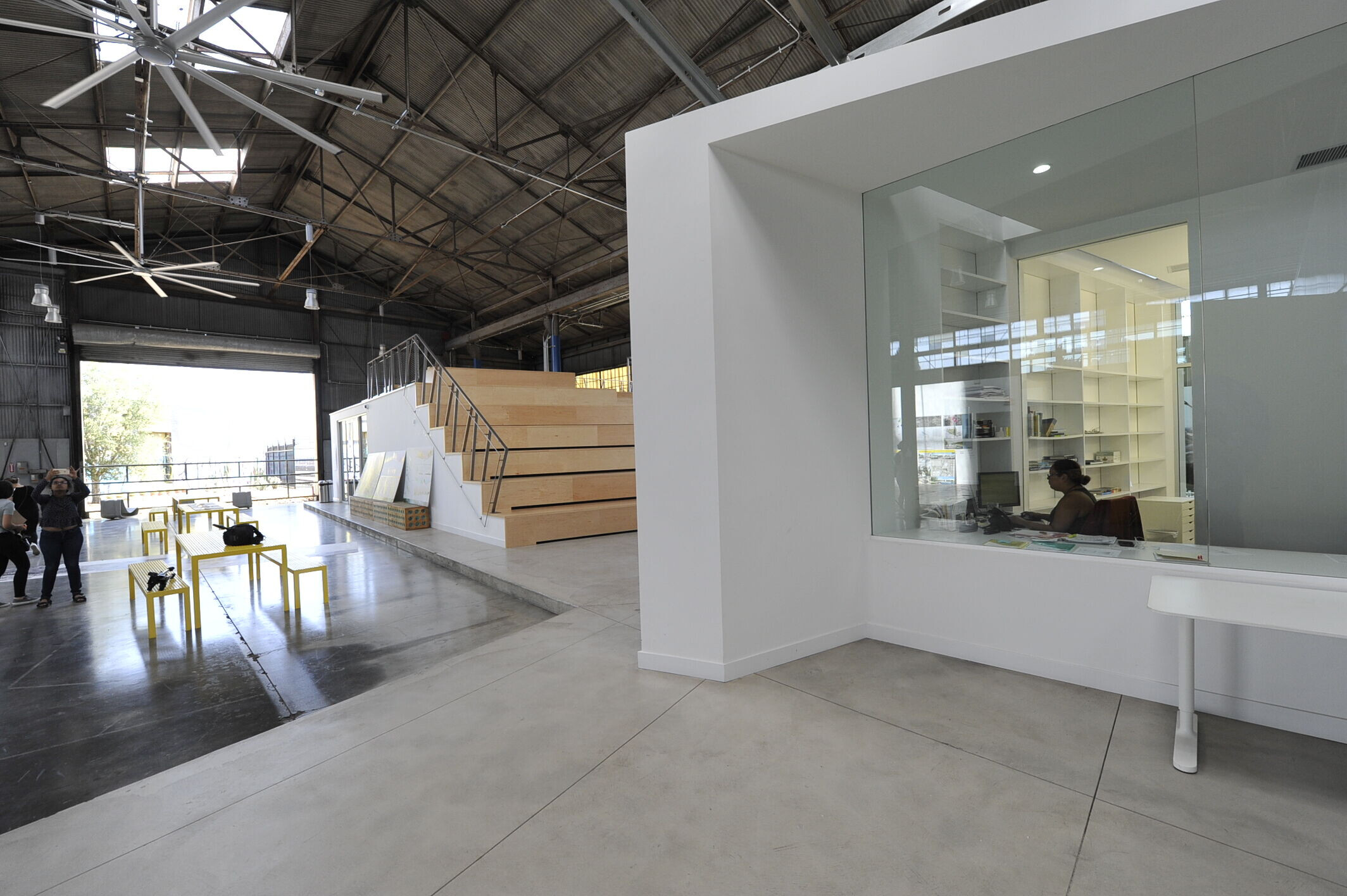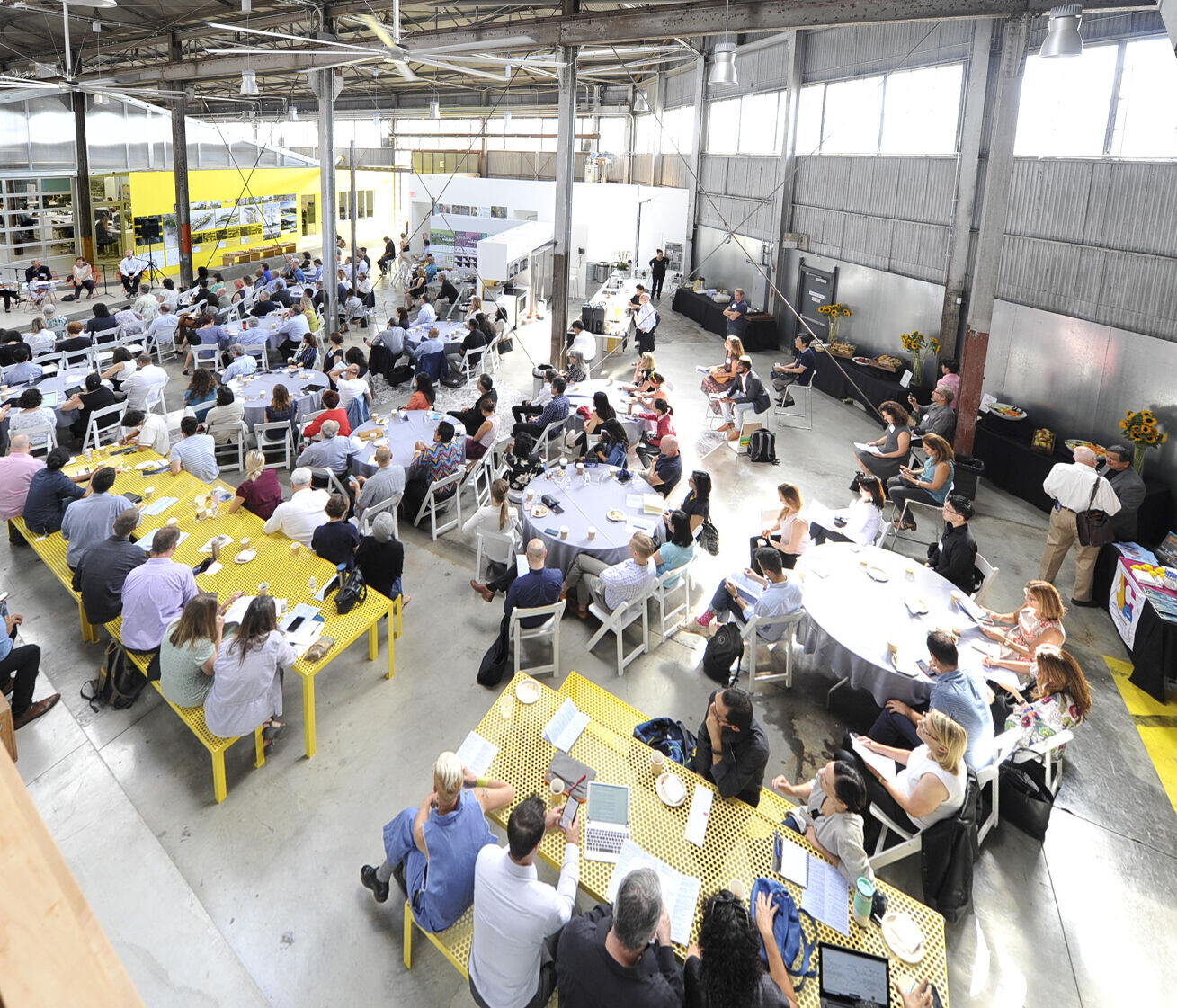 The new interior roof riffs on the old roof, visually engaging each other and amplifying their inherent beauty.
The lightweight polygal-sheathed, steel raftered roof is the solution:
Its transparency models views of the industrial roof above it.
It is lightweight and rigid. Having opened 21 8'x 8' skylights in the factory roof that had been covered for over 40 years, the ceiling allows enough light to meet daylighting requirements without artificial light (essential to meet Title 24). At night, light emanating from the Studio illuminates the whole factory ceiling.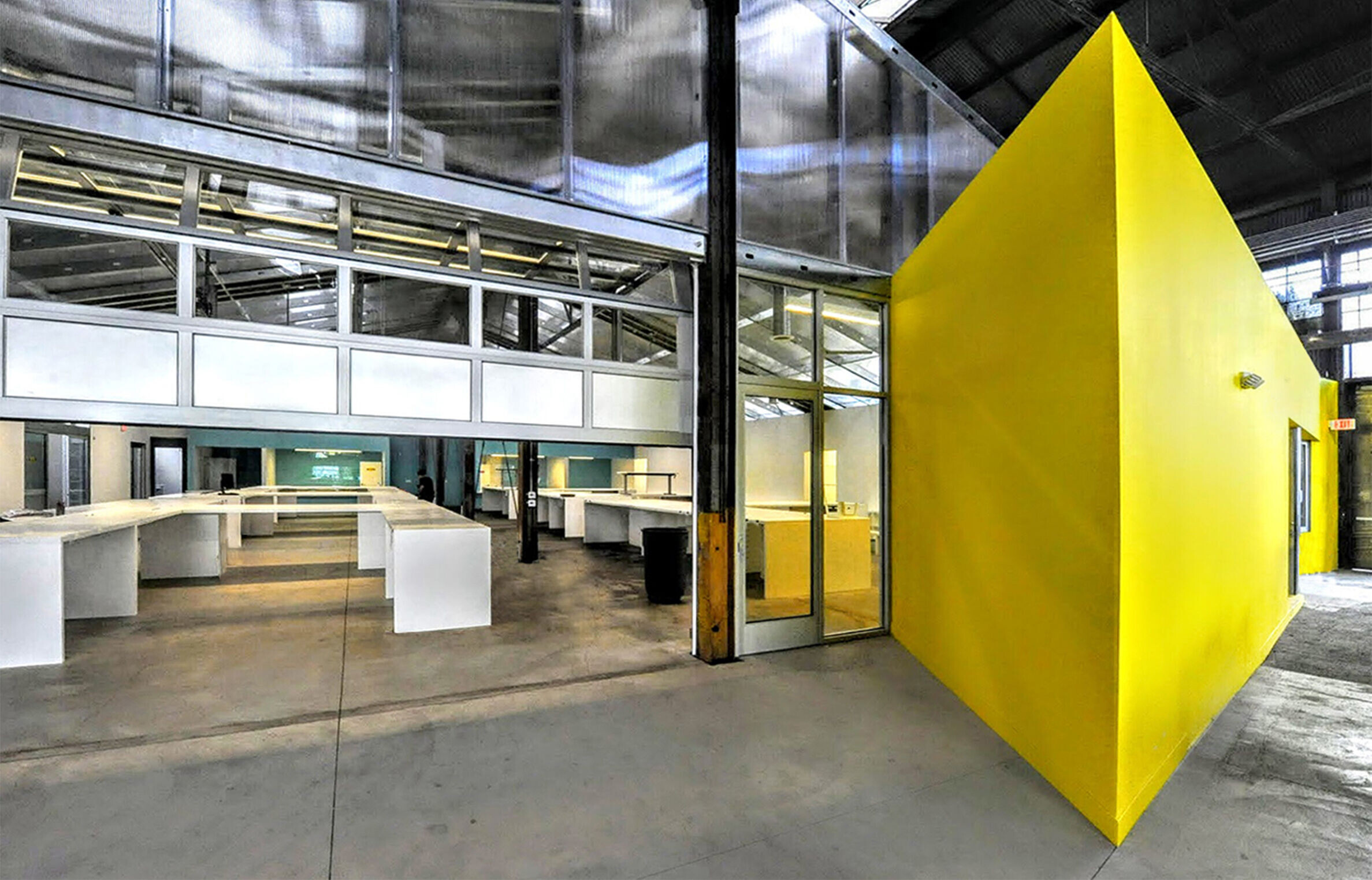 Location:
251 South Mission Road Los Angeles, CA 90033
Client:
Studio MLA
Square footage of structure and related lot:
Building: 28,293 sf
Construction Budget:
$1.5 Million
Architect:
Lehrer Architects LA
Structural:
Nous Engineering
Owner:
Mission Holdings, LLC.
Contractor:
ABI Group
Energy:
StantecMLA Studio