Musa is a craft beer taproom located in front of the scenic viewpoint in Passeio das Virtudes in Porto. The whole longitudinal space organisation is managed by a modular wooden panelling that cover the walls. This panelling structure that works as functional interior facade is divided in two parts: the upper part of each module of this structure hosts the bar's lighting system and a display surface while the lower panel can be lift up and turned into a table.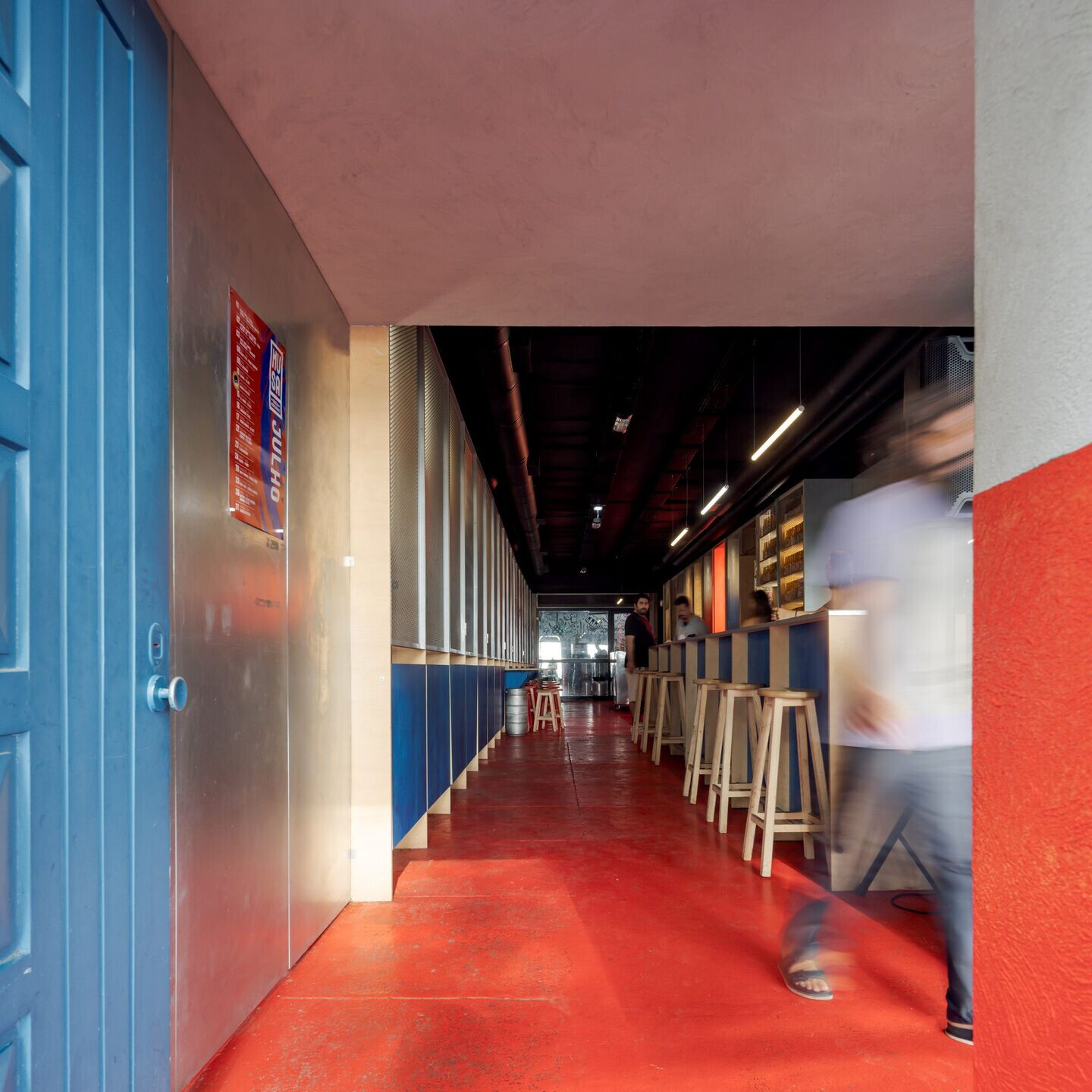 This element gives a great flexibility to the space that can be adapted according to the number of people hosted and the type of events held. This moving system leads to potentially infinite layouts in a playful game of combinations.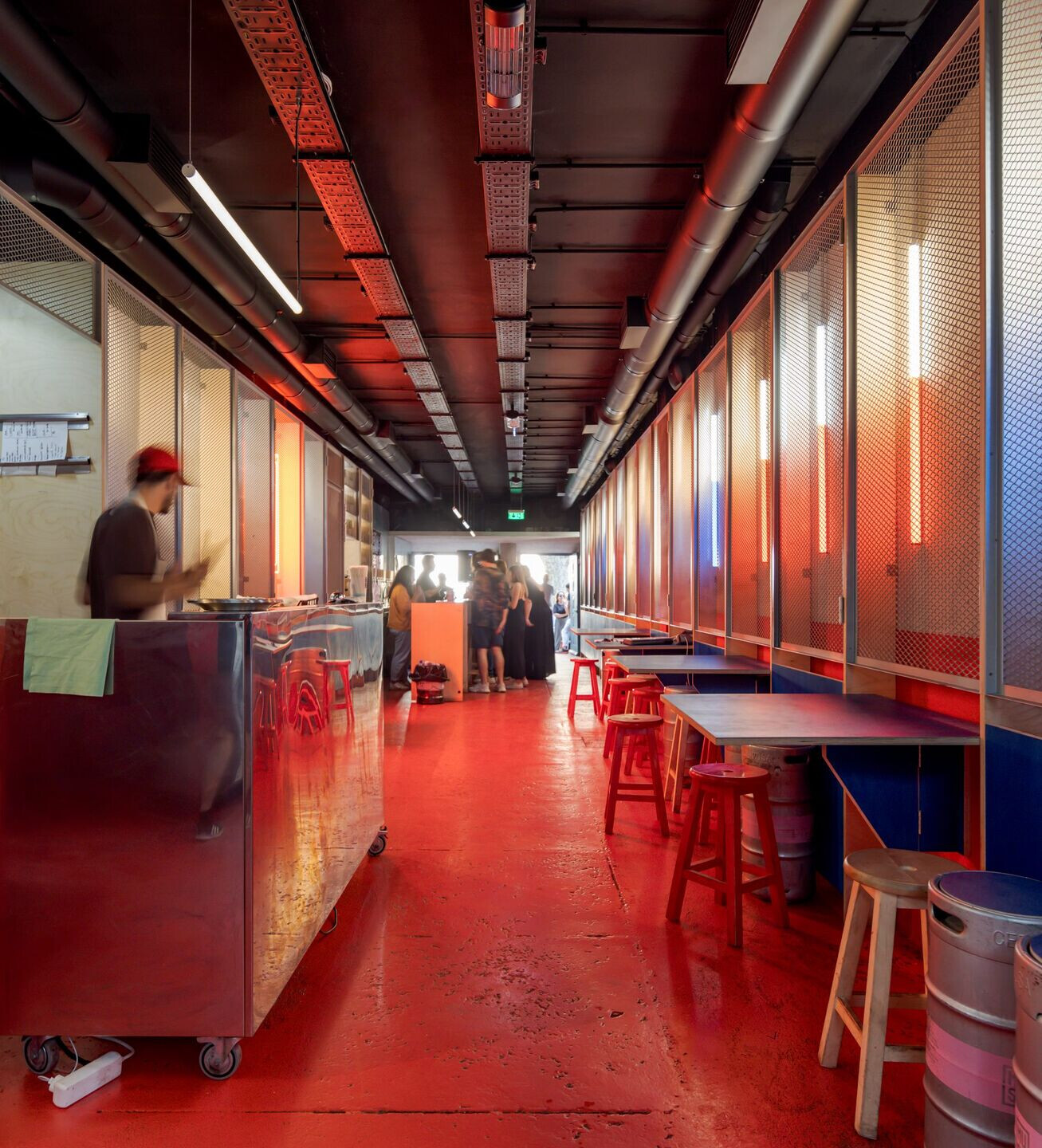 Two main colours are characterising the space and identify the moving parts from the fixed ones: blue for panels and doors and red for walls and floors.