New York, NY— Architecture studio Worrell Yeung has completed the renovation and redesign of two floors of a historic landmarked cast-iron building on the corner of Canal and Wooster Street on the border of New York's SoHo and Tribeca neighborhoods for Canal Projects, a new non-profit contemporary art institution dedicated to supporting forward-thinking international artists at pivotal moments in their careers. The new arts center will open to the public on September 29, 2022, with Pray, an exhibition by Bangkok and New York-based artist Korakrit Arunanondchai, and American artist and filmmaker Alex Gvojic. The exhibition will feature large- scale installations of Arunanondchai's two most recent videos, Songs for dying and Songs for living (2021), curated by Canal Projects' Artistic Director and Senior Curator, Summer Guthery.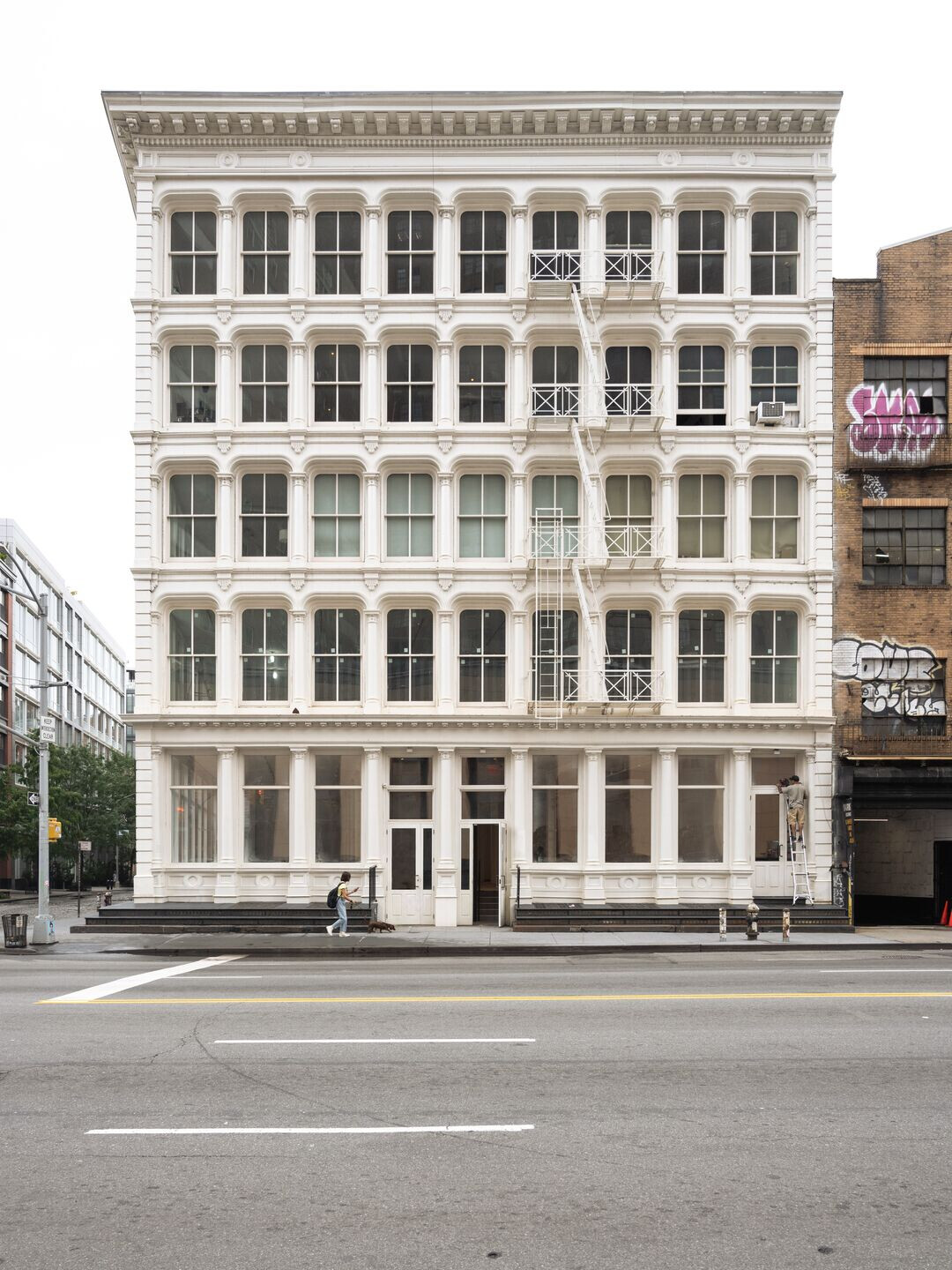 Originally built as a manufacturing building in 1900, the landmarked five-story cast-iron building retains many of its original details including its white facade, original masonry, cast iron steam radiators, and historic double-hung windows. Worrell Yeung's carefully crafted design approach highlights and restores the original industrial character of the building and contrasting attributes of the ground and basement levels, totaling 6,000 square feet, that are occupied by the gallery. Says Worrell Yeung Co-founder and Principal Jejon Yeung, "We designed the foundation to be a series of spaces that would compress and expand, collapse and unfold and move between dark and light."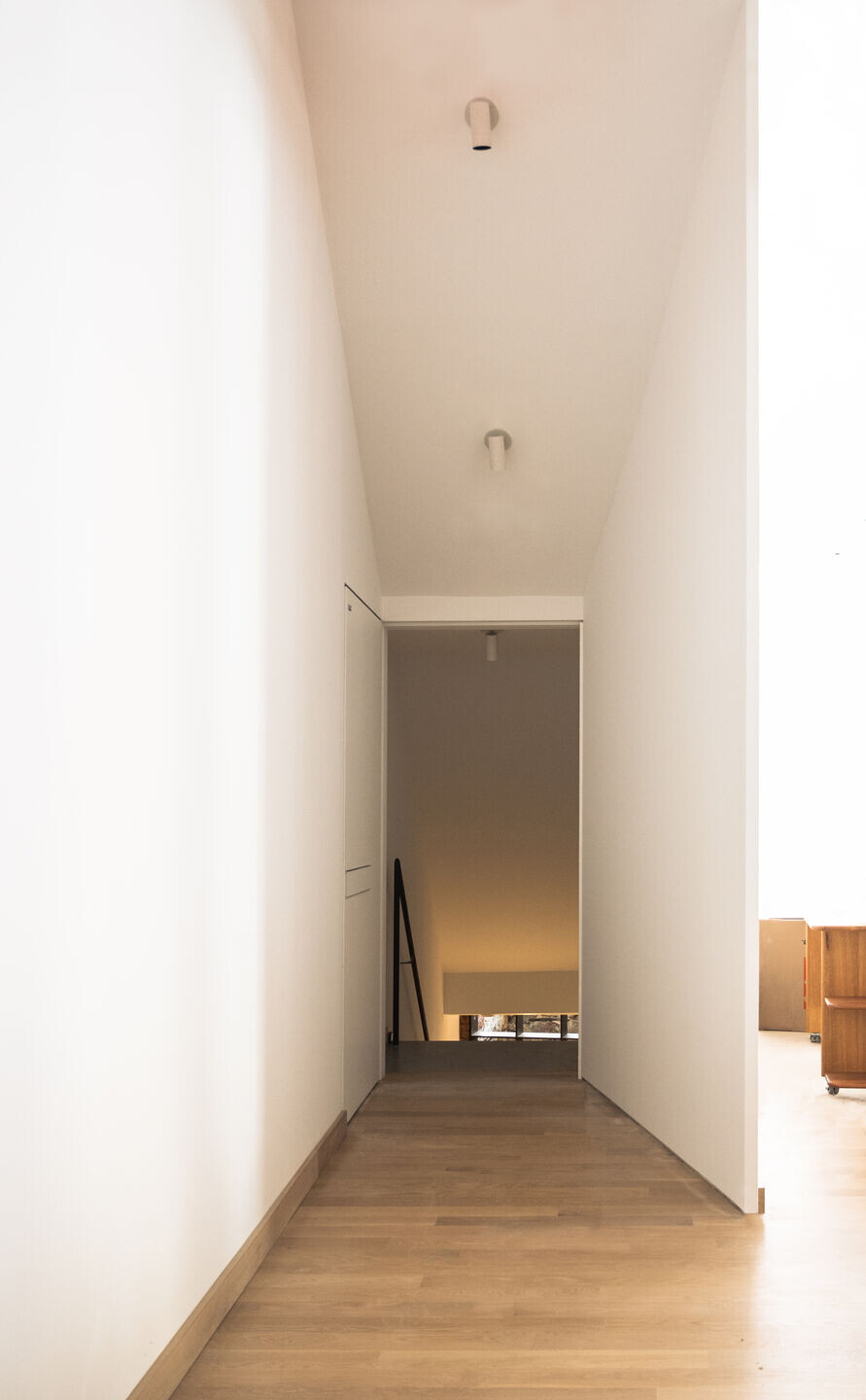 A new entry threshold off Canal Street provides connection from the street level to the primary gallery space and establishes a distinguished arrival experience for the organization. Upon entry a dramatic vertical space is enwrapped in patinated bronze panels and is the first of these thresholds that provides a moment of pause and transition from the streetscape to the quiet gallery space within. Moving up a series of steps, visitors encounter a large open and flexible gallery space and a free standing reception desk designed by the artist Zachary Tuabe. The main gallery both preserves and highlights the minimalist, industrial character of the existing space, particularly the 5 cast iron columns and 5 wide flange steel columns that were thoughtfully exposed and restored. The space is light-filled and airy with 13.5 feet high ceilings, new white oak wood flooring and two expansive walls of 14 windows that wrap the street corners of Canal Street and Wooster Street, bringing natural light into the open gallery space. The ground floor also supports private curatorial offices, and a public restroom that is saturated in bright orange.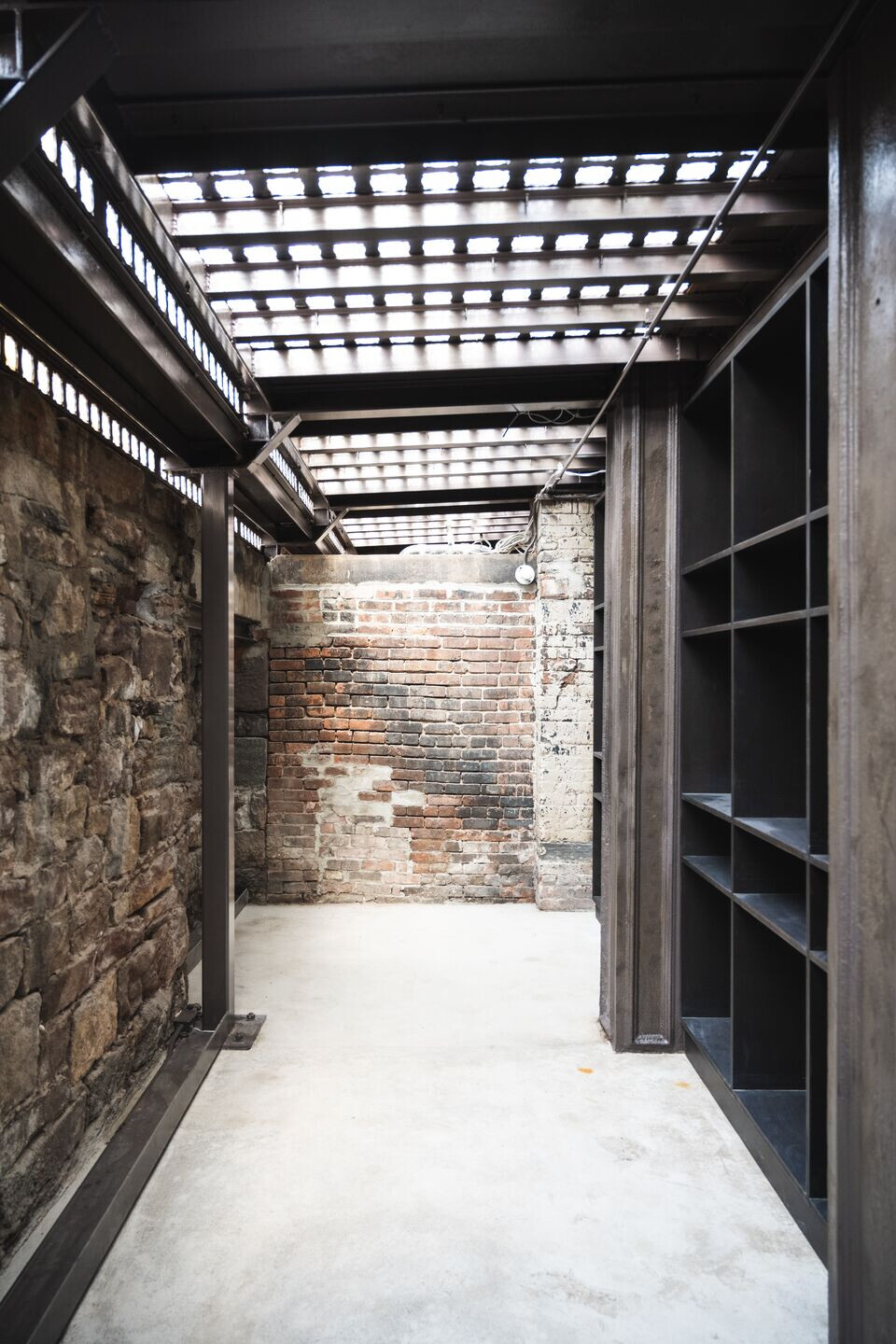 The downstairs cellar level highlights the subterranean qualities of the existing space. It is darker, with ceilings lower at 7.5 feet high, and lined with textural materials such as brick and stone from the historic masonry foundation walls, evoking NYC's catacombs and vast underground network of tunnels. One end of the ​ interior space is flooded with dappled light from the steel sidewalk light vaults above. Additionally, the ceiling is pulled back along the two brick walls, exposing old timber joists and creating a light cove that gently illuminates the walls, making the space appear taller, lighter, and more ephemeral.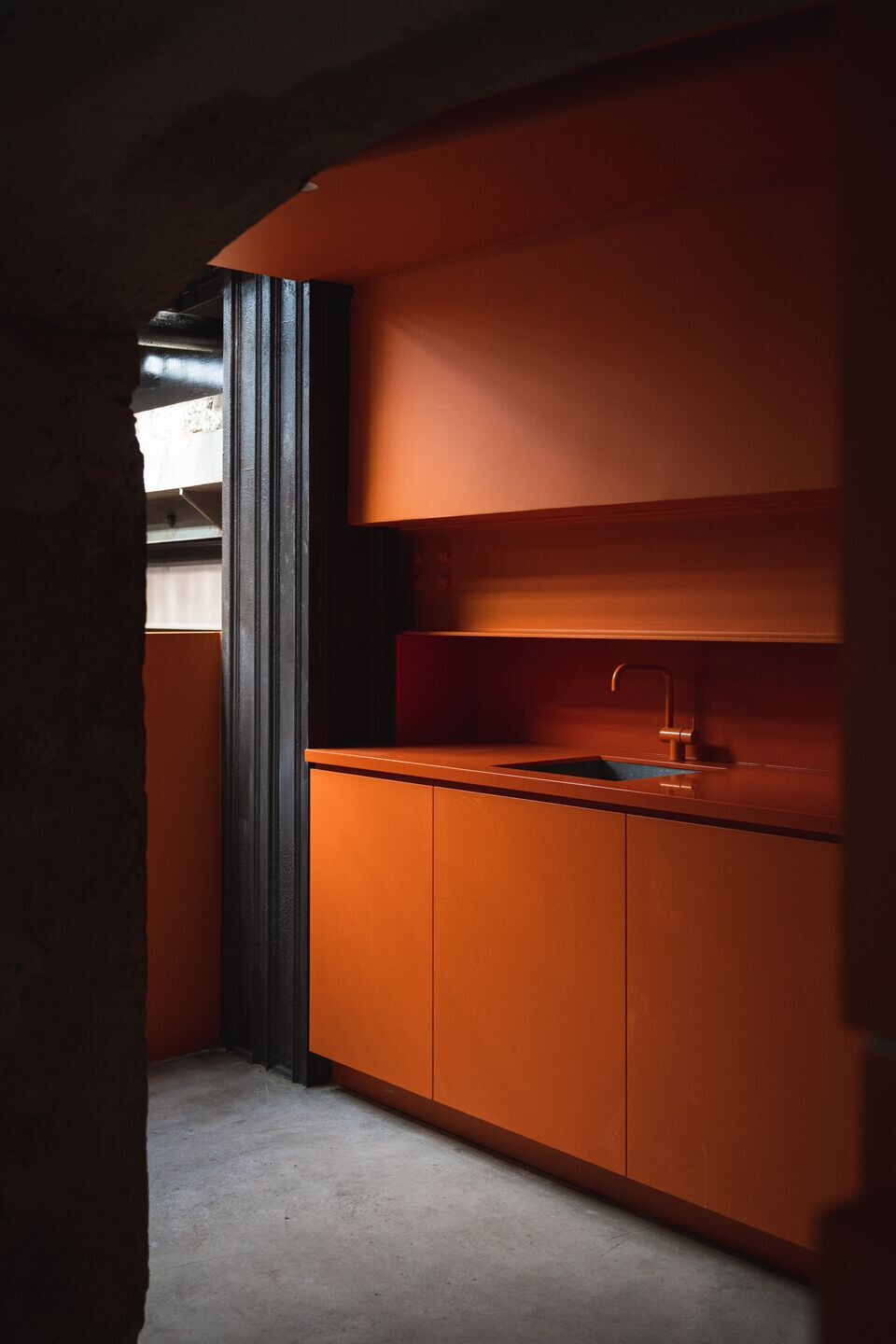 In addition to the gallery space, the cellar level also contains a library, as well as a hidden pantry that is also saturated in the same bright orange as the ground floor restroom, and supports both client meetings as well as events. The pantry is hidden beyond white dutch doors that convert into a counter for bar service, and reveals the original masonry archway that frames the pantry, layering colors and new and old materials.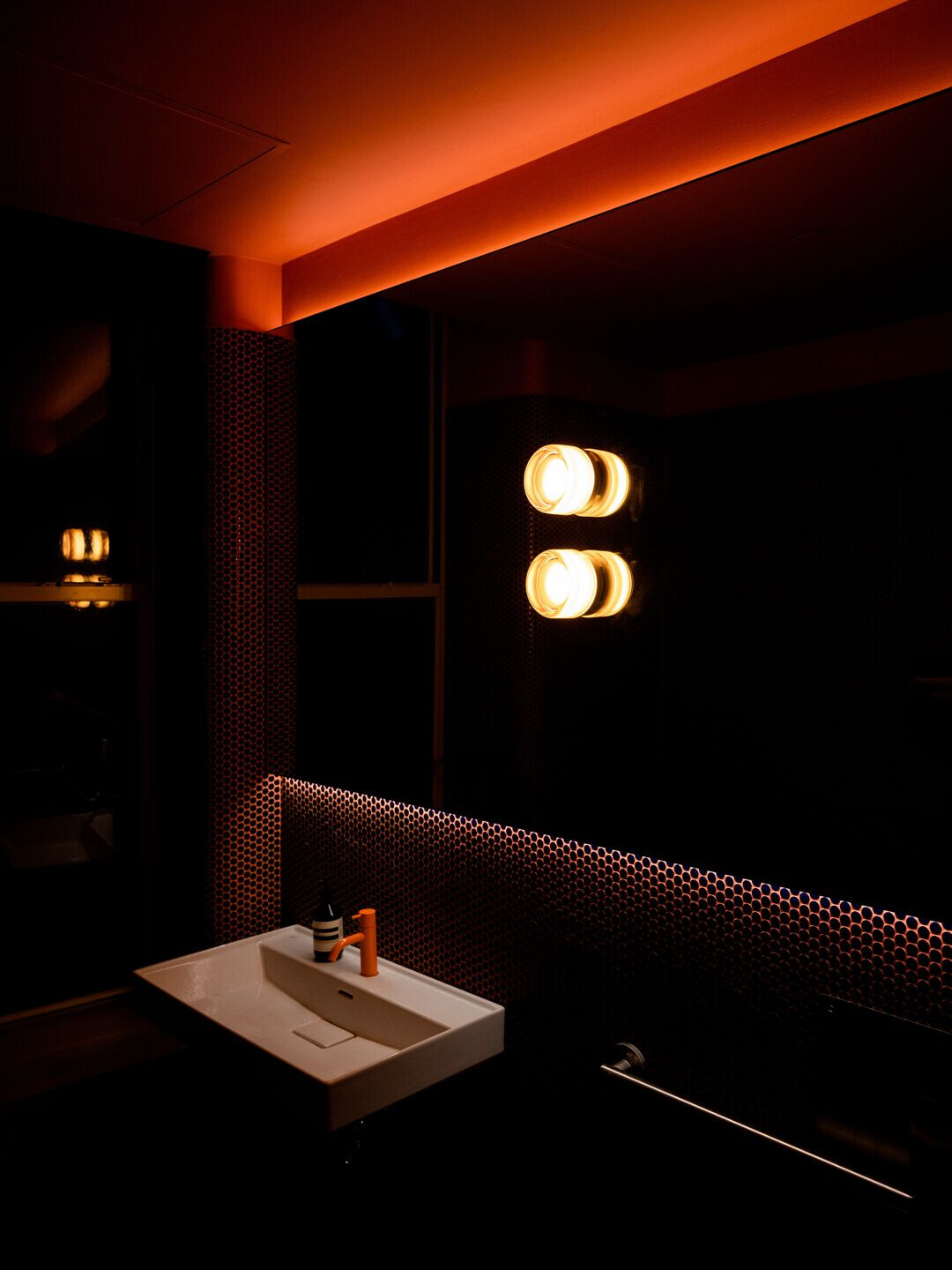 Both exhibition spaces were designed to be versatile. The lower level includes a long narrow proportion of space conducive to video screenings, and a floating wall at the back of the space for film projections, while the upper level remains open to flexibly support a variety of mediums and forms of installation. A nondescript white gallery wall concealing the cellar stair marks entry transitions from the main gallery space to the downstairs gallery space. The contrasting atmospheres across these different levels create a unique gallery experience for visitors, a layered and rich venue for artists to showcase their work, and flexible working, meeting and entertaining space for gallery staff.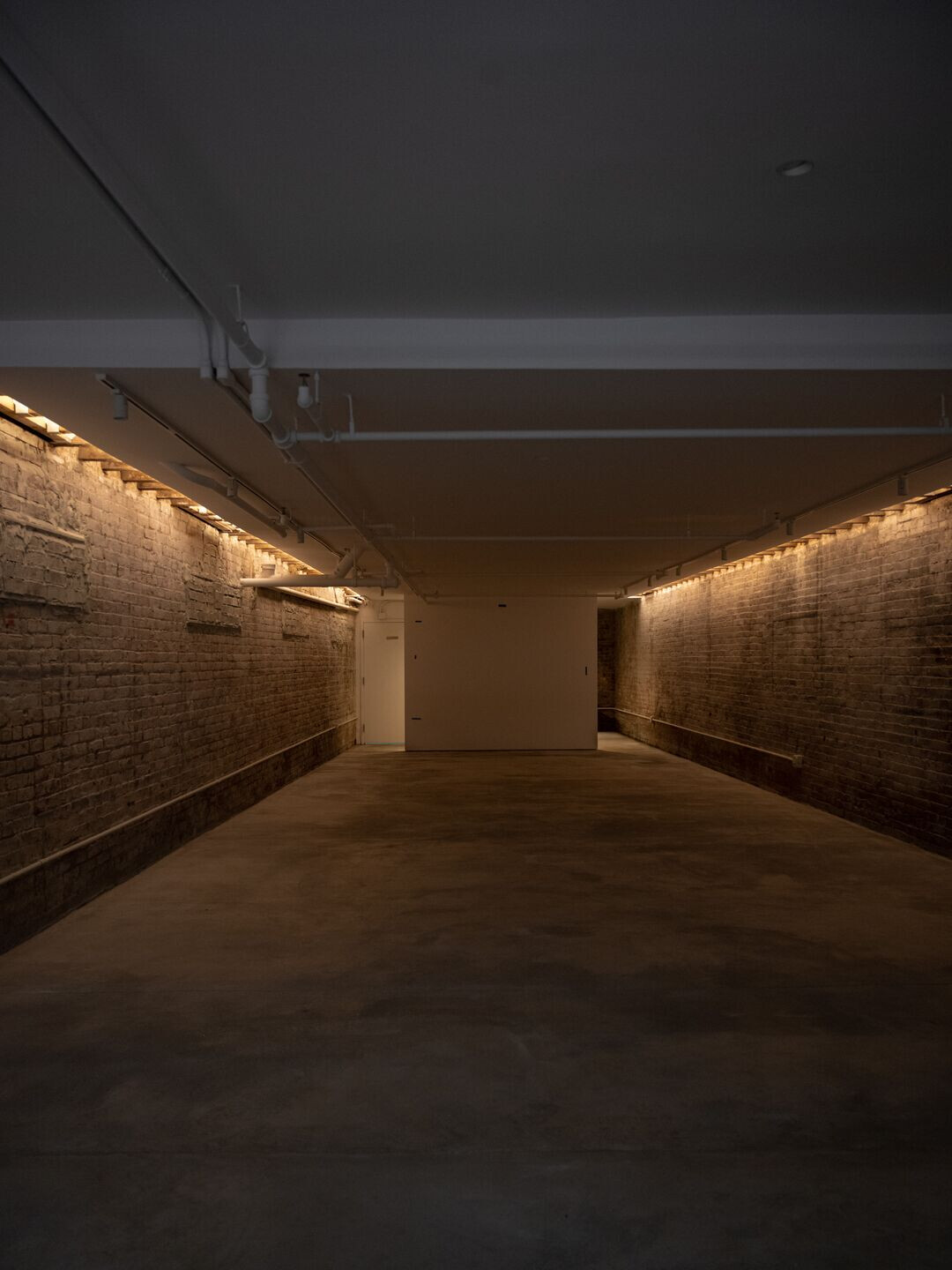 For Canal Projects, Worrell Yeung removed extraneous elements of the existing space to expose the essential and timeless features of the original building while transforming it into a contemporary gallery space. This project embodies the ethos of Worrell Yeung's designs, creating environments that are at once aesthetically pleasing, adaptable, and functional.
"We wanted artists to confront a venue that provides sufficient neutrality for their work, but that is also distinctly undivorceable from the Soho Cast Iron District. This is a building typology unique to New York City, and a richly layered context within which to exhibit" says Yeung.
"Similarly to providing artists with a distinctive platform, we wanted viewers to experience art in an unmistakably New York City space. Passers-by will glimpse exhibitions from the street through the window walls along Canal and Wooster Streets, and visitors on the interior can see artwork with the city context visible in the background. The gallery is just as outward-focused as it is oriented inward," remarks Max Worrell, Co-Founder and Principal of Worrell Yeung.
Canal Projects will launch its new space with Pray, an exhibition by Bangkok and New York-based artist Korakrit Arunanondchai, and American artist and filmmaker Alex Gvojic on September 29, 2022 from 6-8pm at 351 Canal Street, New York, NY.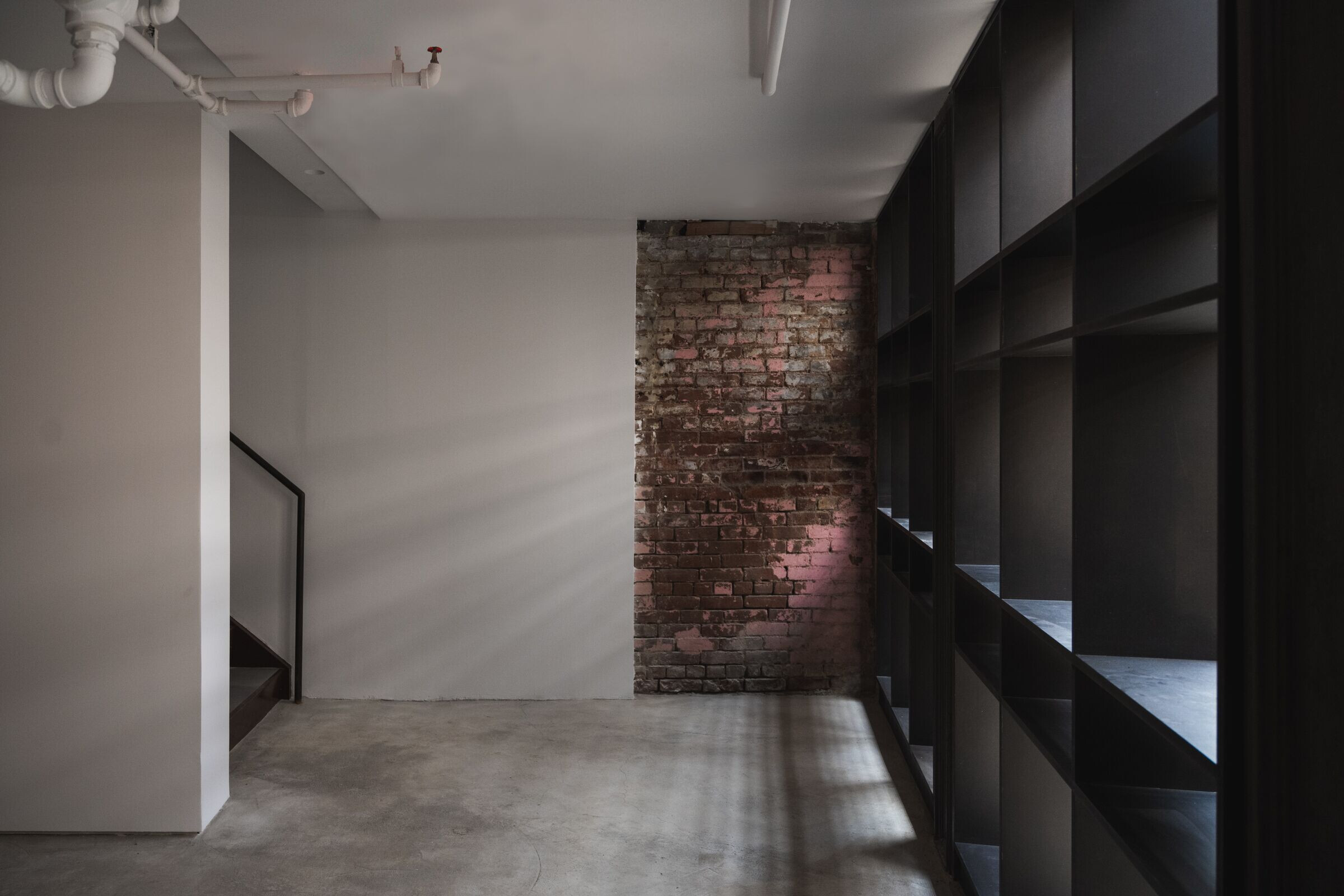 Team:

Architecture and Interior Design: Worrell Yeung
WY Project Team: Max Worrell, Founder and Principal; Jejon Yeung, Founder and Principal; Beatriz de Uña Bóveda, Project Manager, and Yunchao Le, Project Designer
Structural Engineer: Silman (Geoff Smith, Nick Lancellotti)
Lighting Designer: Lighting Workshop (Doug Russell, Steven Espinoza)
MEP Engineer: Jack Green Associates (Larry Green)
Expediter/Code Consultant: Anzalone Architecture (James Anzalone)
Contractor: Hugo Construction (Hugo Cheng, Kong Leong)
Photographer: Yunchao Le