Located on a wide, tree lined street in leafy Malvern, NNH Residence by Mim Design is a refined blend of understated luxury and familial warmth, the calibre of its artisanship unparalleled.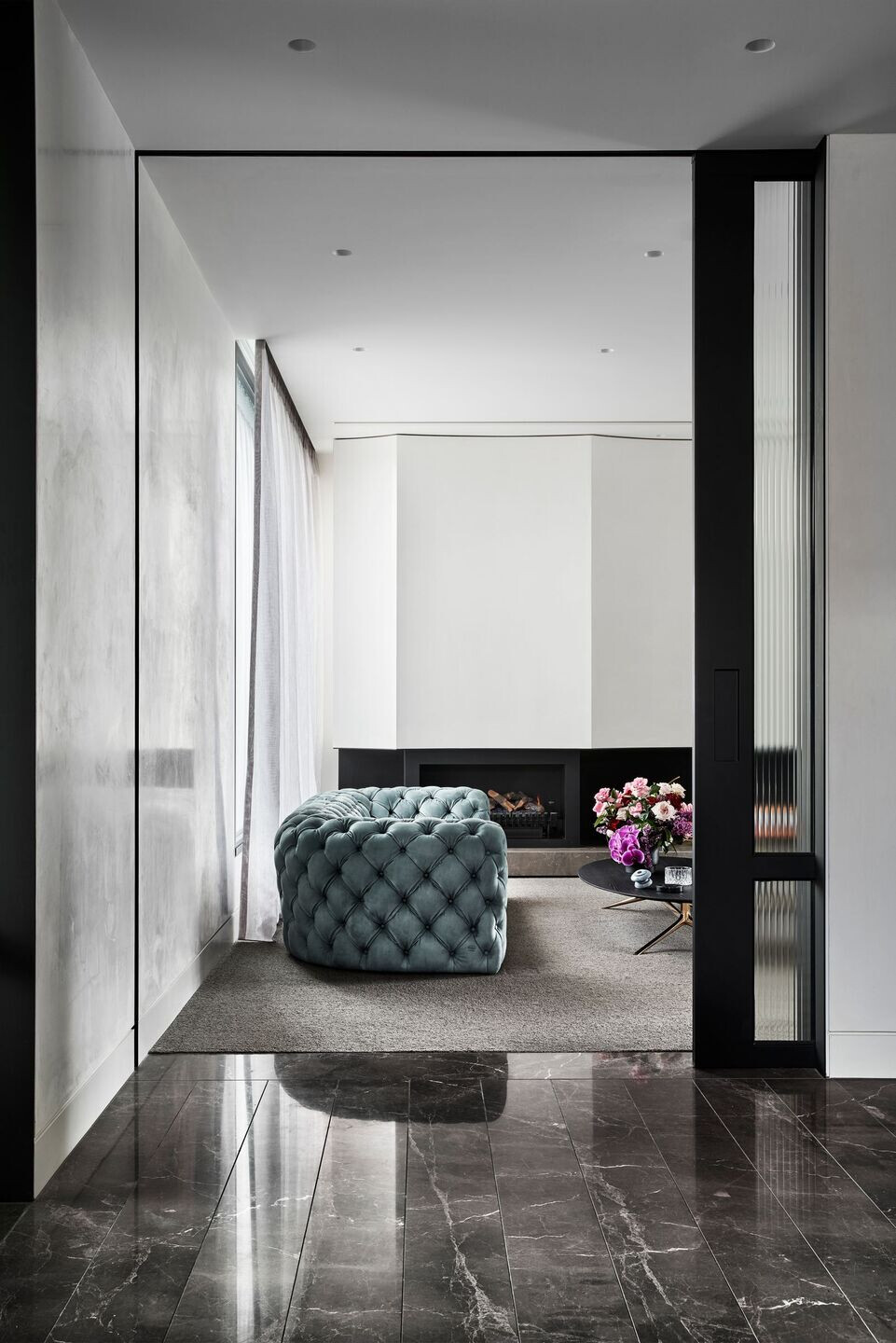 Thoughtful spatial planning, a holistic design ethos and considered attention to detail establish a consistent language between the interior and the architectural form by Emma Tulloch Architects, where a layered materials palette and a depth of tactility balances an elevated aesthetic with thoughtful liveability.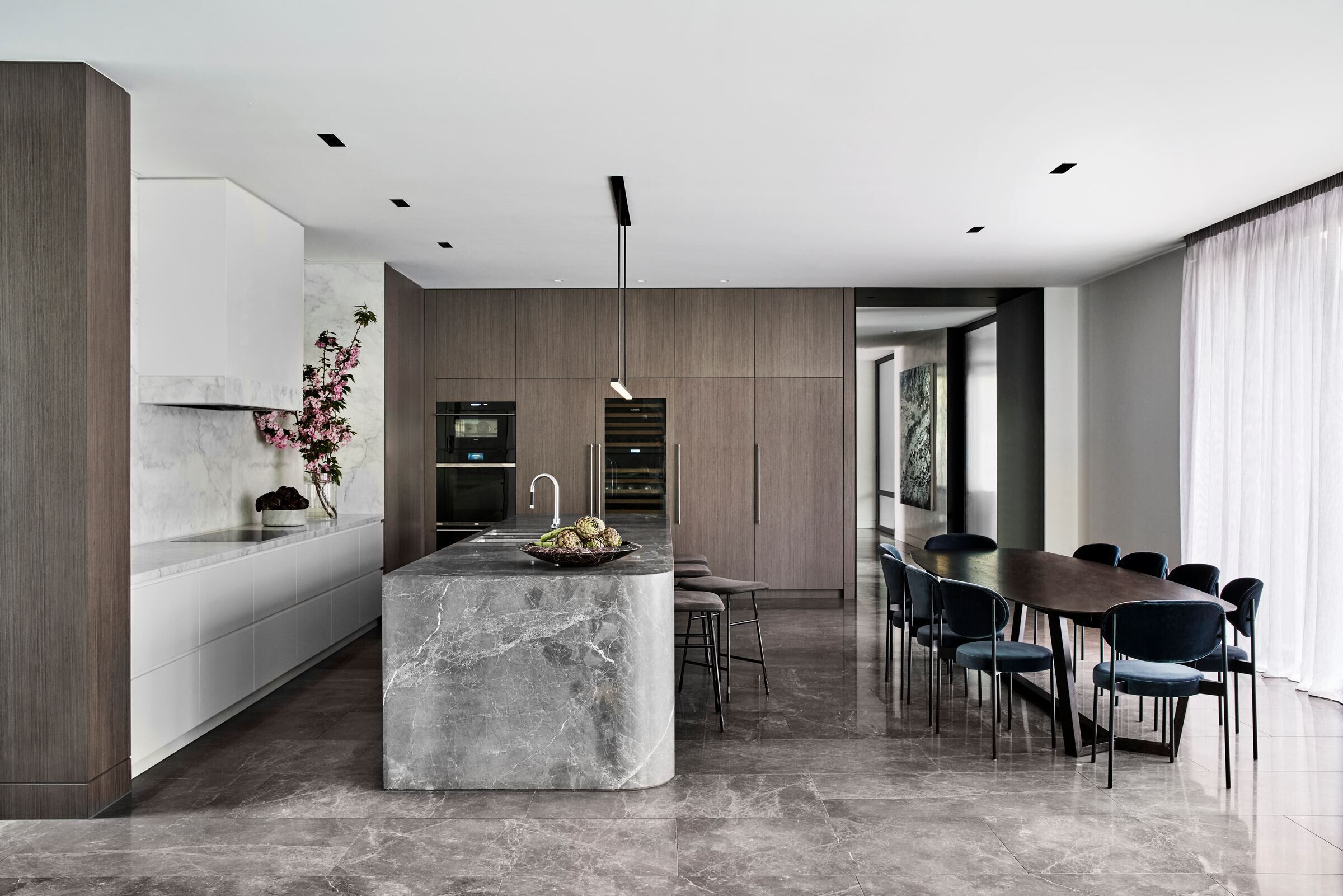 In homage to the client's love of fine automobiles, Mim Design has found equilibrium between the refined finesse of precision detailing and durable materials. Natural stone is married with brushed, aged and blackened mixed metal detailing. Polished plaster is offset by rich timber hues. And luxe, upholstered walls imbued with experiential warmth make this house a home.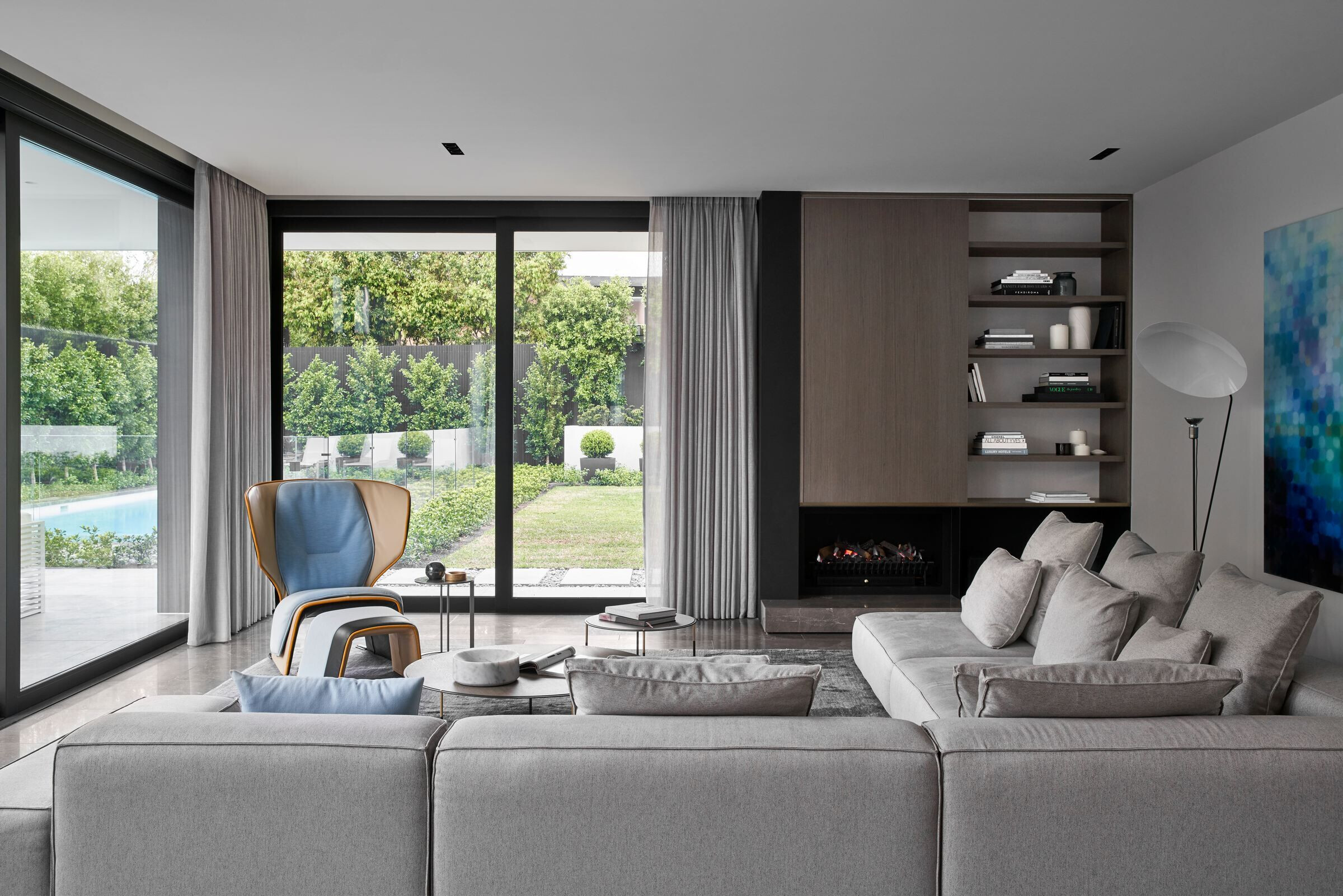 Proportion was a key design consideration. Joinery and solid sculptural features such as the flowing staircase and pleated wall tiles, find a tension between honouring the scale of the space whilst also grounding it.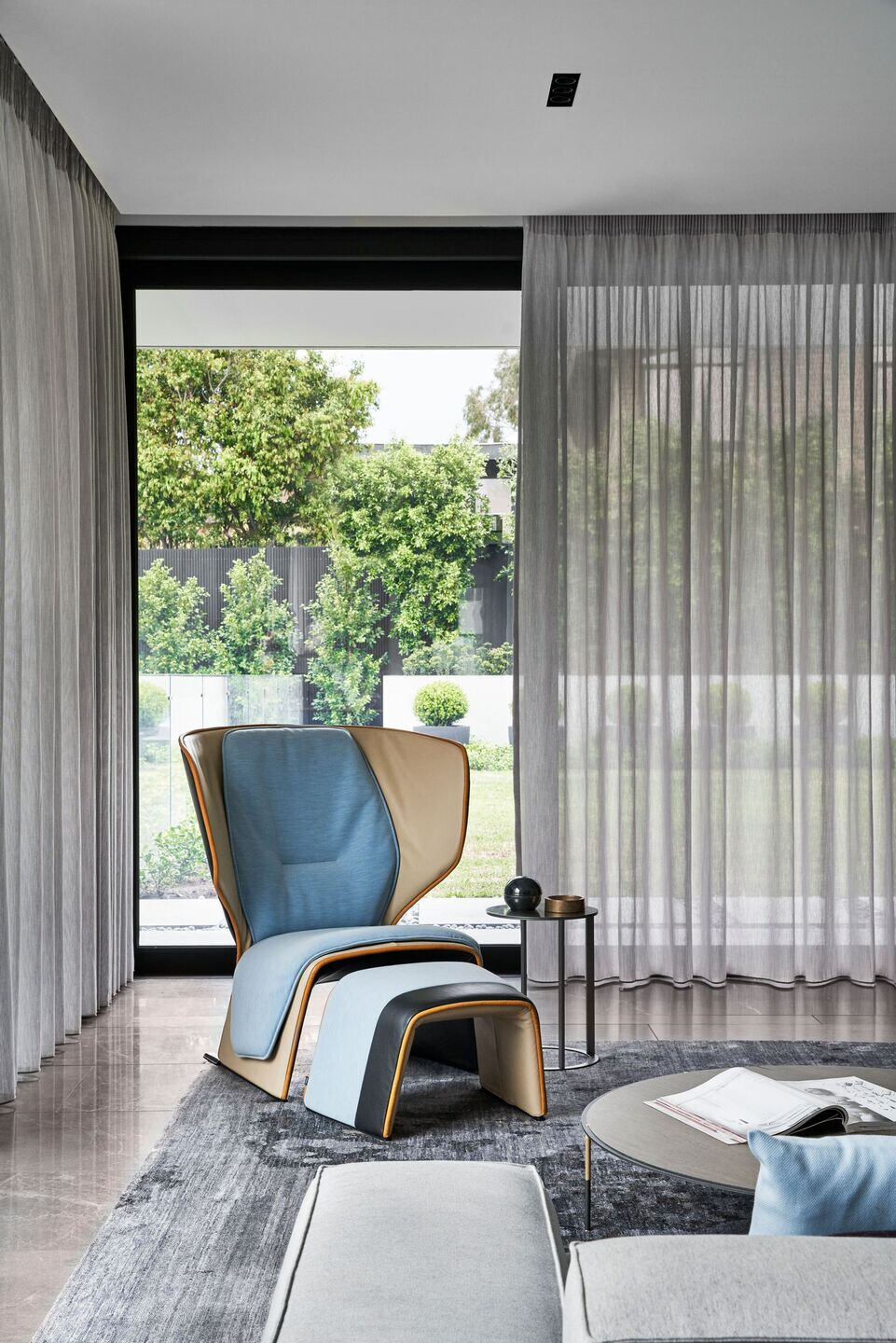 Oversized fluted forms in the formal living room anchor the fireplace, and solid monolithic pieces are softened by sweeping curves and grand steel sliding doors that mirror the scale of the surrounding glazing.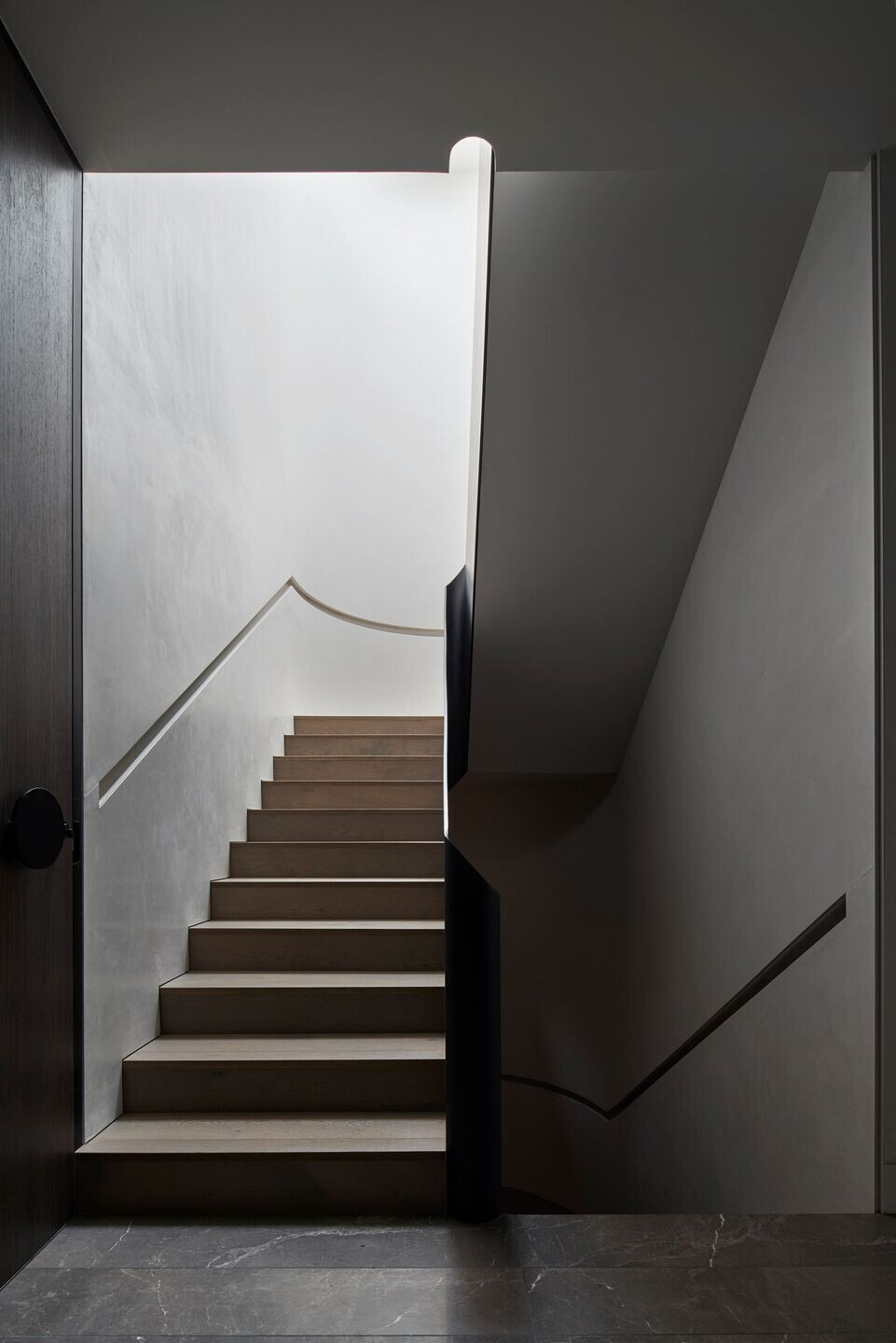 An authentic connection between the interior and exterior is established via the use of natural stone throughout, while the surrounding landscape is welcomed in via large outlooks and centralized skylights. Exemplifying this seamless coupling is the kitchen island bench, carved from solid marble and arising from flooring clad in the aforementioned stone.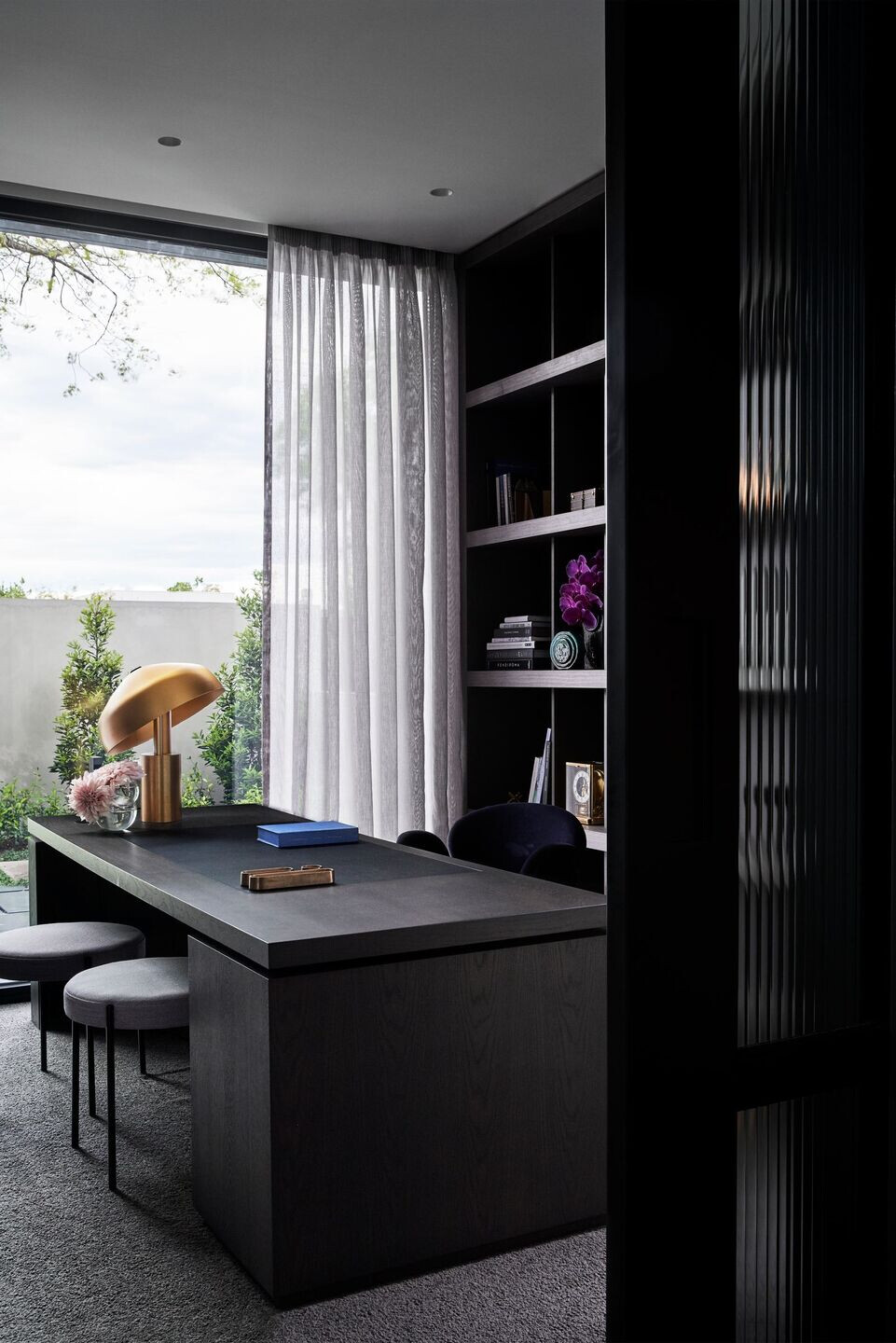 Juxtaposing this nod to the elements is the client's collection of model cars, presented in custom brass cabinetry and positioned within an eight-car garage that houses life-sized counterparts and a secondary gallery-cum-entertainment space.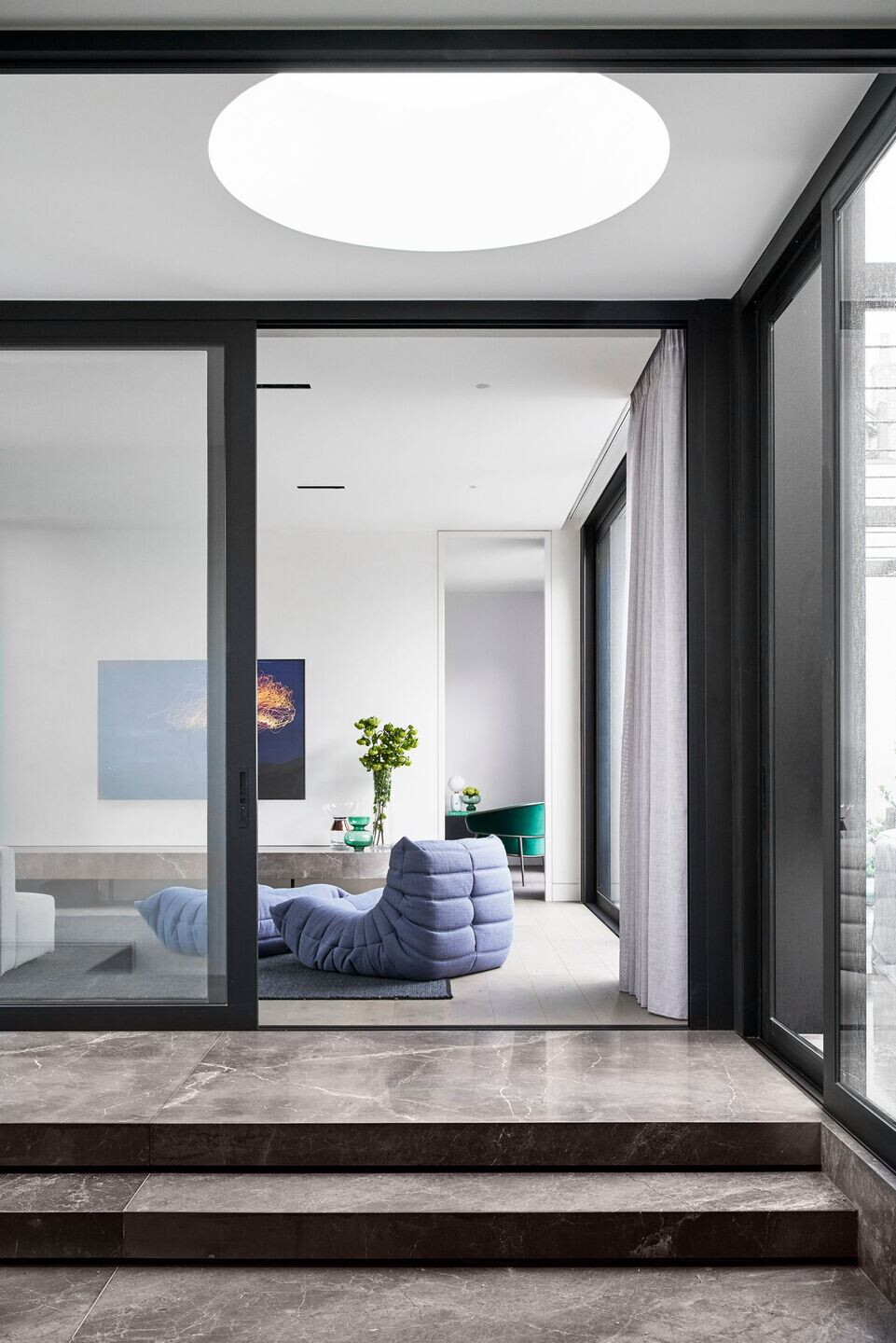 This fast-tracked project – with concept through to breaking ground in under a year – encouraged a lightning round of inspired imagining. NNH Residence is a considered collaboration between Mim Design and a client who also played developer, equally committed to excellence in design and construction.