Idea of the design was to create a ground floor barrier-free building fitting into the neighbouring environment with individual housing which would articulate the site into separate outdoor areas, interconnecting the building´s interior with the exterior offering a natural environment for children´s play time. The basic idea was to create a synoptic, highly variable spatial concept of individual blocks with children´s classrooms, which can be grouped into phase units that are able to operate separately and to which a common kitchen block is attached.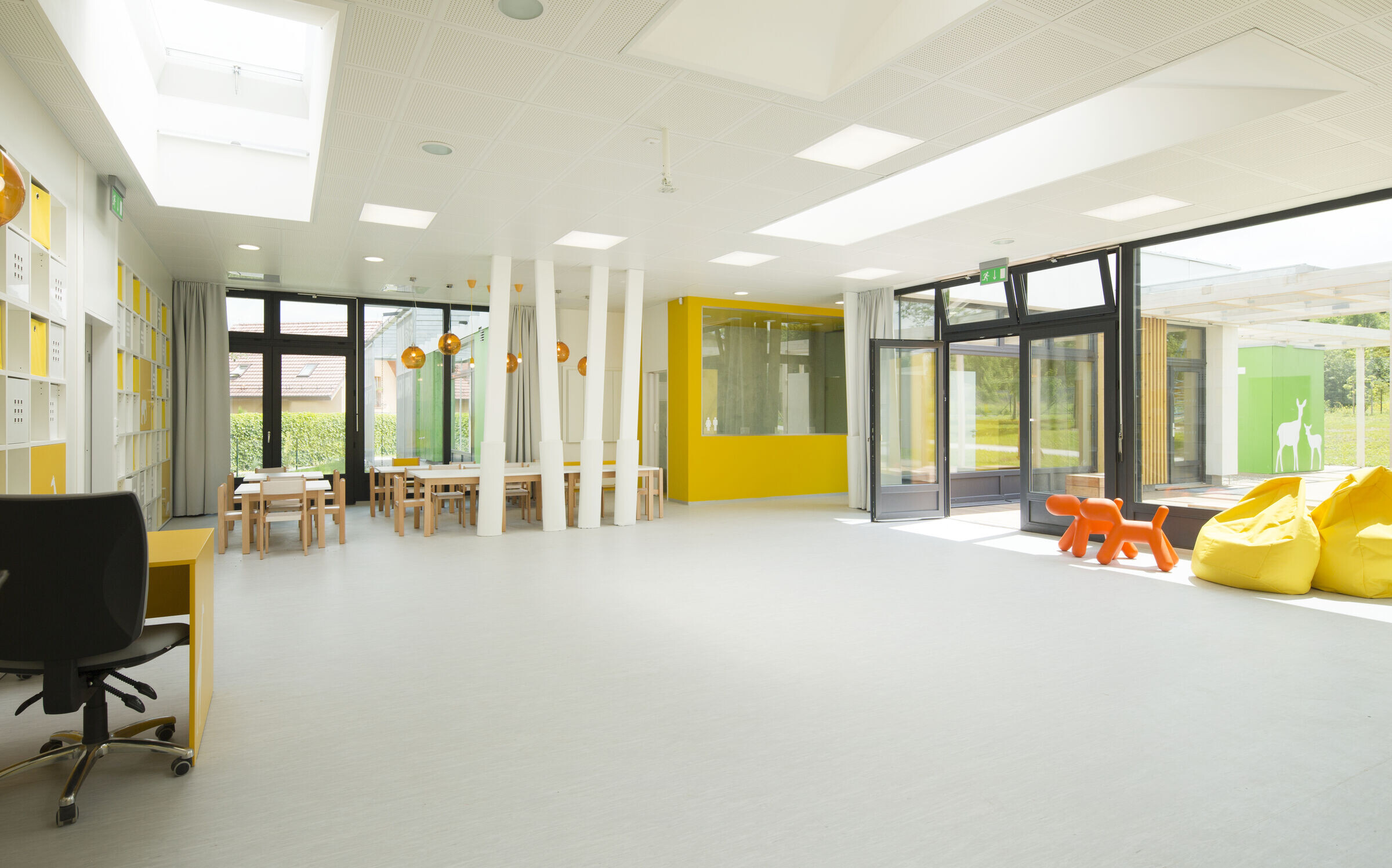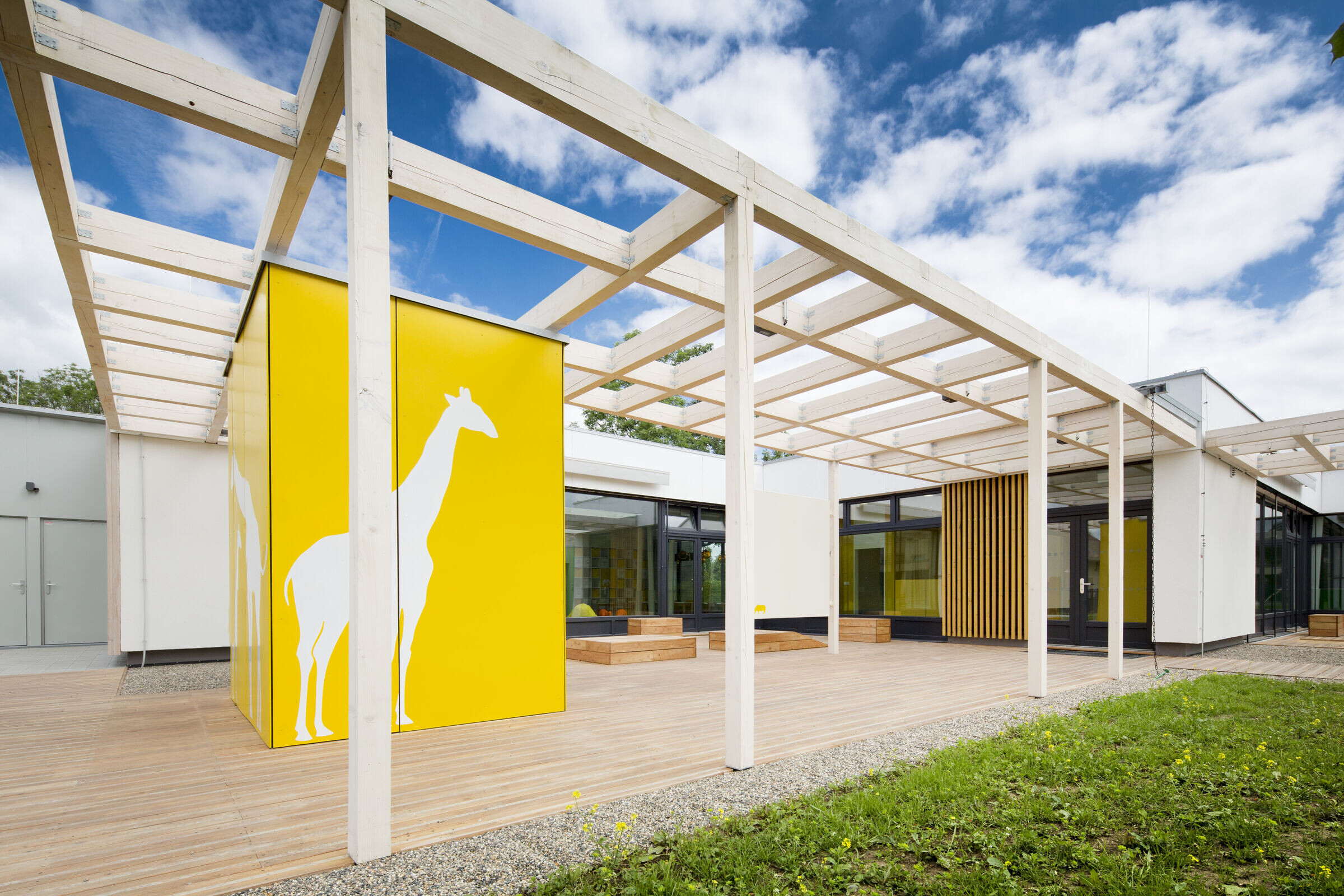 The concept of the building is based on the composition of mutually shifted regular geometric blocks, each of which represents a separate functional unit of the whole premises. Individual masses of the building respect the imaginary a north line of the street line. The composition develops southwards into spaces with atrium features. The units are mutually shifted to ensure ideal operational conditions for separate classes and to respect the neighbouring development.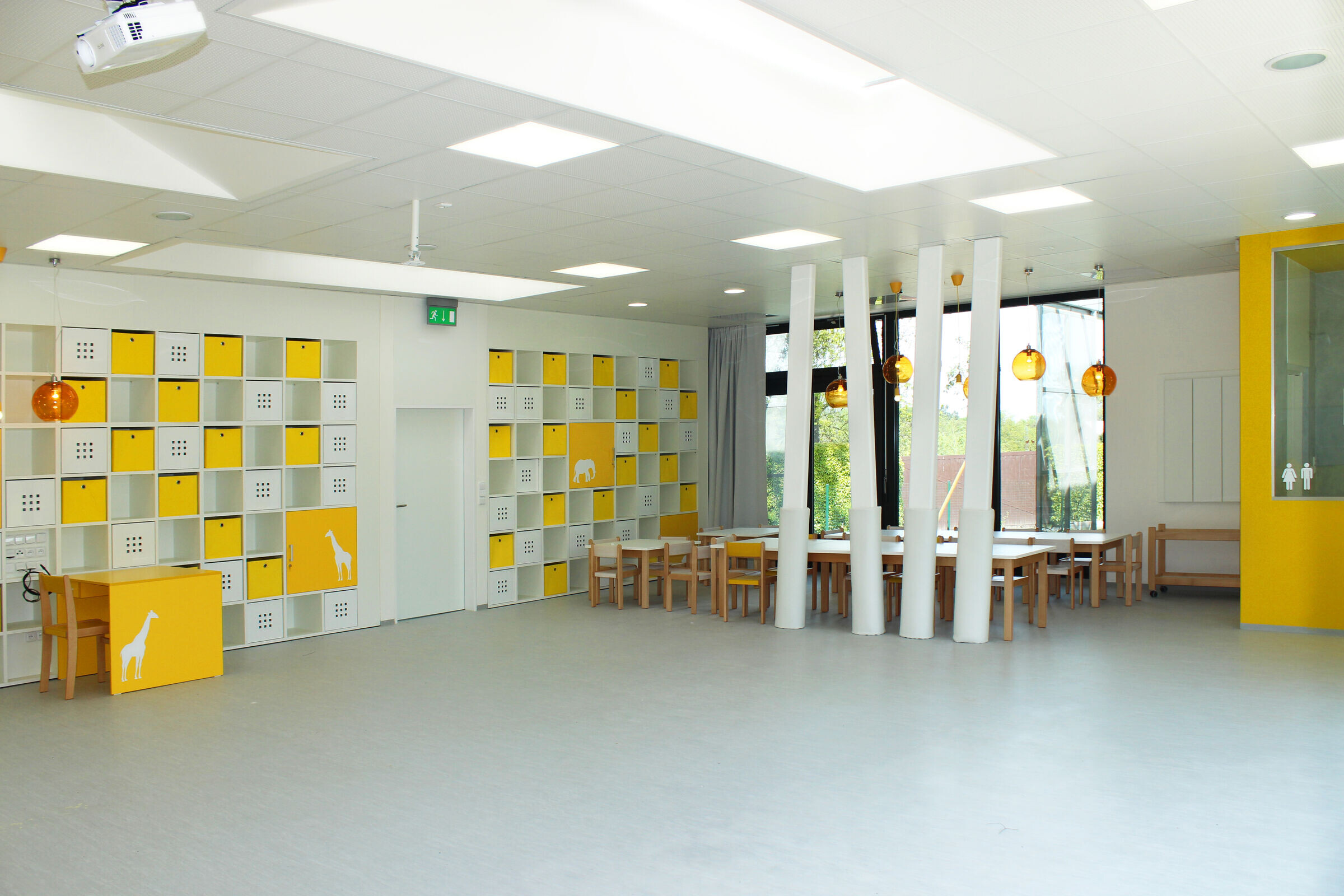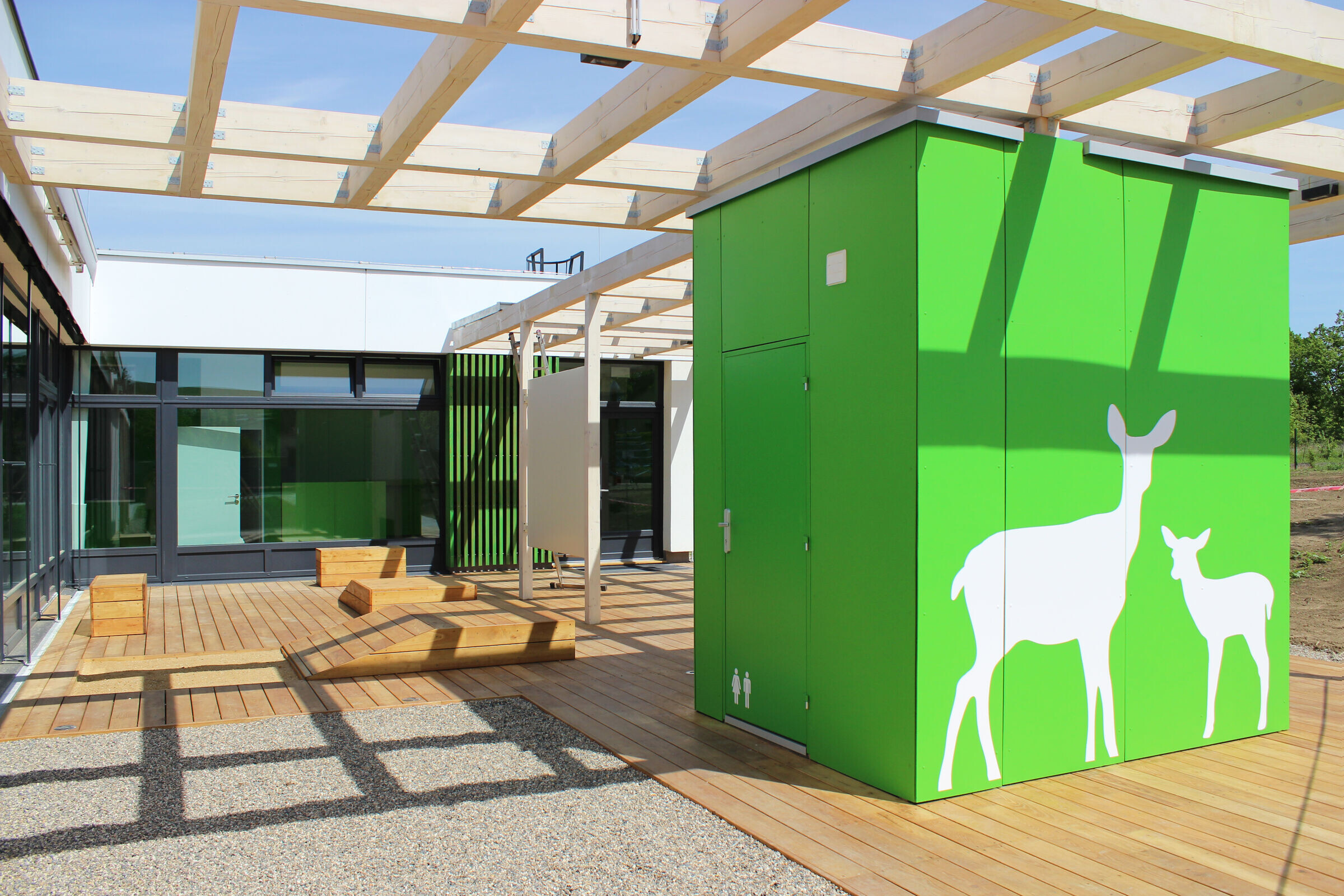 The building with south-oriented atriums is situated in north-west part of the plot. The access to particular departments is ensured through the atrium and the part of common garden from Bulharská Street. The supply of the kitchen is ensured from the same street. The building is divided into possible construction phases – two built departments can be extended by another two in the future. Every department has a capacity of 24 children. The important feature of the proposal is atriums which provide semi-closed space separated for each of the departments. The facade is cladded with wooden lamellas of different colours – each department has own colour which helps children with orientation and which creates unique environment for education, playing and relaxing.