Nestled in dense Blue Mountains bushland, Off Grid FZ House acts as a premium benchmark for sustainable living under extreme conditions while coexisting with nature. The modest, highly durable home is net zero emissions and BAL-FZ rated; self-sufficient in power, water and sewage. The distinctive architectural form is a contemporary twist on the typical elongated passive-designed dwelling, unifying two skillion roofs of opposing slopes to optimise solar energy generation for electricity, as well as passive heating and cooling for thermal comfort, bolstered by high levels of insulation and air tightness, an HRV, external shading and double glazing. Trees cleared to adhere to bushfire safety requirements are reused within the home and showcased most noticeably through joinery. This environmentally and ecologically considerate design celebrates Australia's great outdoors, providing an oasis connected to nature as well as a safe haven when protection is required; testament to sensitive, innovative and sustainable architectural practices.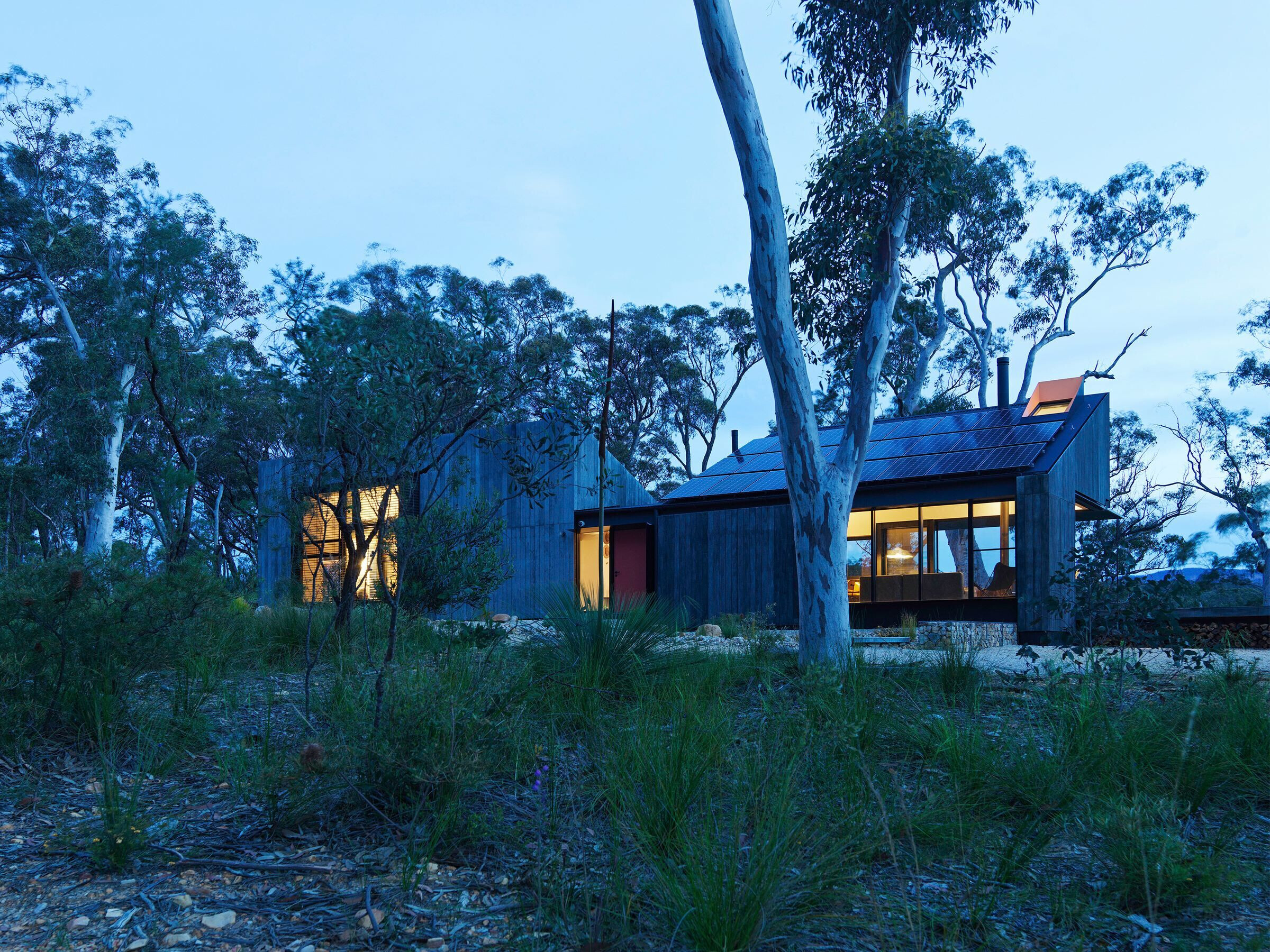 The functional performance of the dwelling meets the brief in providing a BAL-FZ (Flame Zone) resilient, net zero emissions home. As the architect and owner, this was the once-in-a-lifetime opportunity to see if my wife and I could build an experimental home that was as self-sufficient as possible, the ultimate goal for sustainable architecture. The aim was to create a small home to be used primarily, to start with, as a weekender to escape the city. The home needed to connect with nature on one hand and also close up when outside conditions aren't favourable. The concept, inspired by the local sandstone caves, is two opposing concrete skillions, one with a corner that completely opens up to the bush.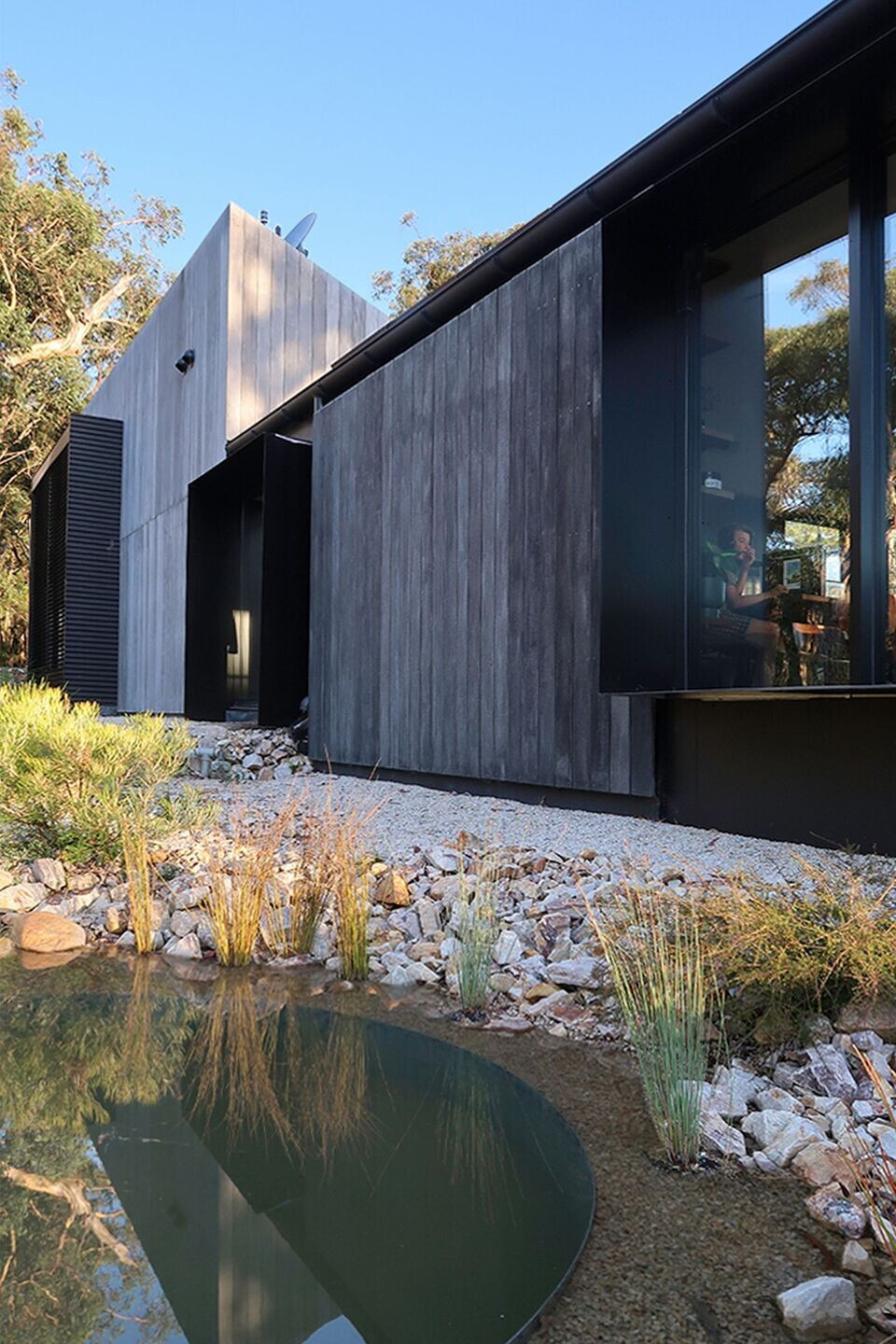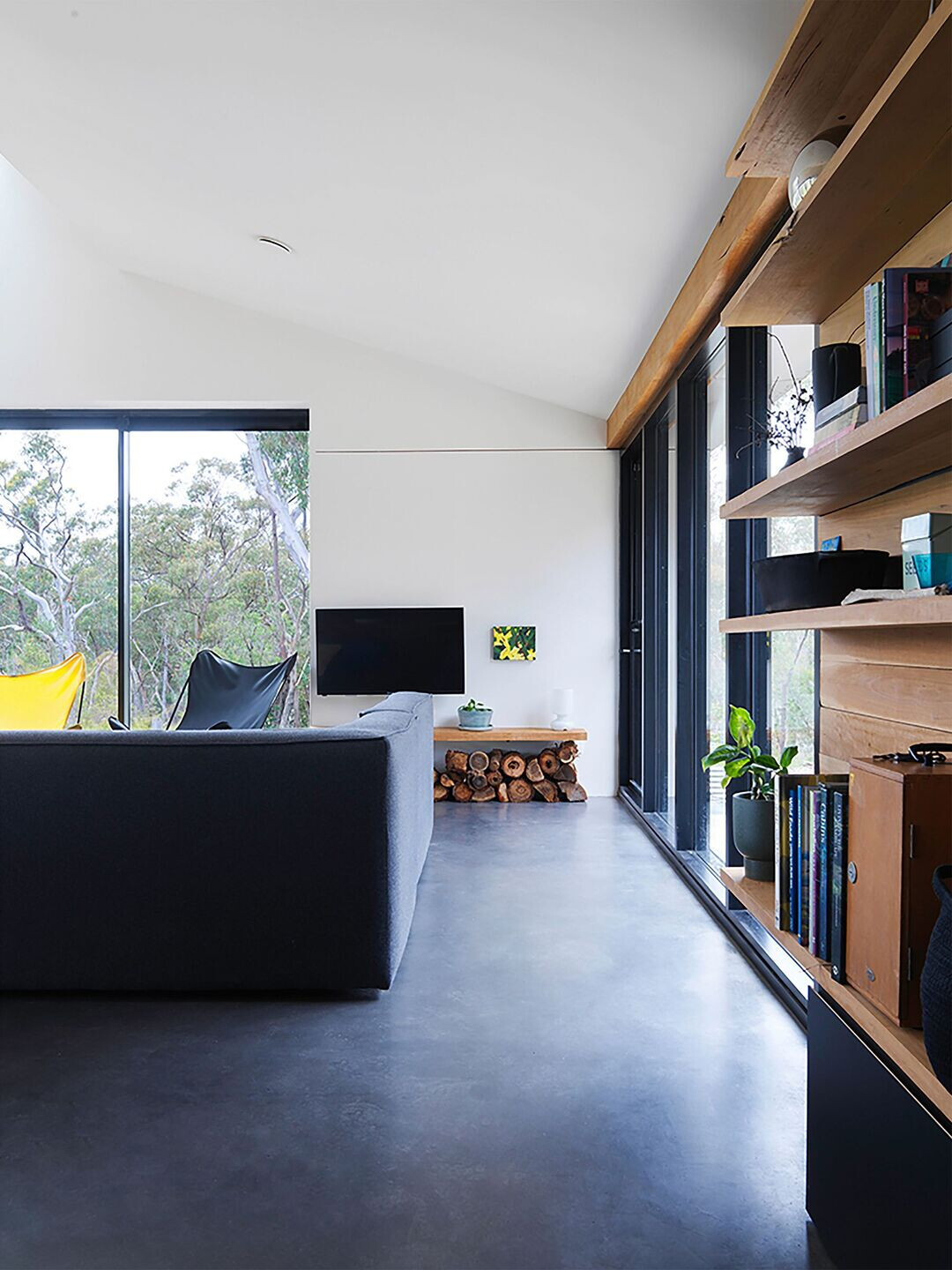 With the remote site deemed BAL-FZ and lacking access to services, safety and technology are crucial. These demands are surpassed through Off Grid FZ House, a highly durable home designed to withstand extreme conditions and the test of time, constructed with minimised embodied energy and continuing to require zero operational energy. The environmentally and ecologically considerate design celebrates Australia's great outdoors through sensitive, innovative architectural expression and evident dedication to sustainability, boasting an 8.2 star rating.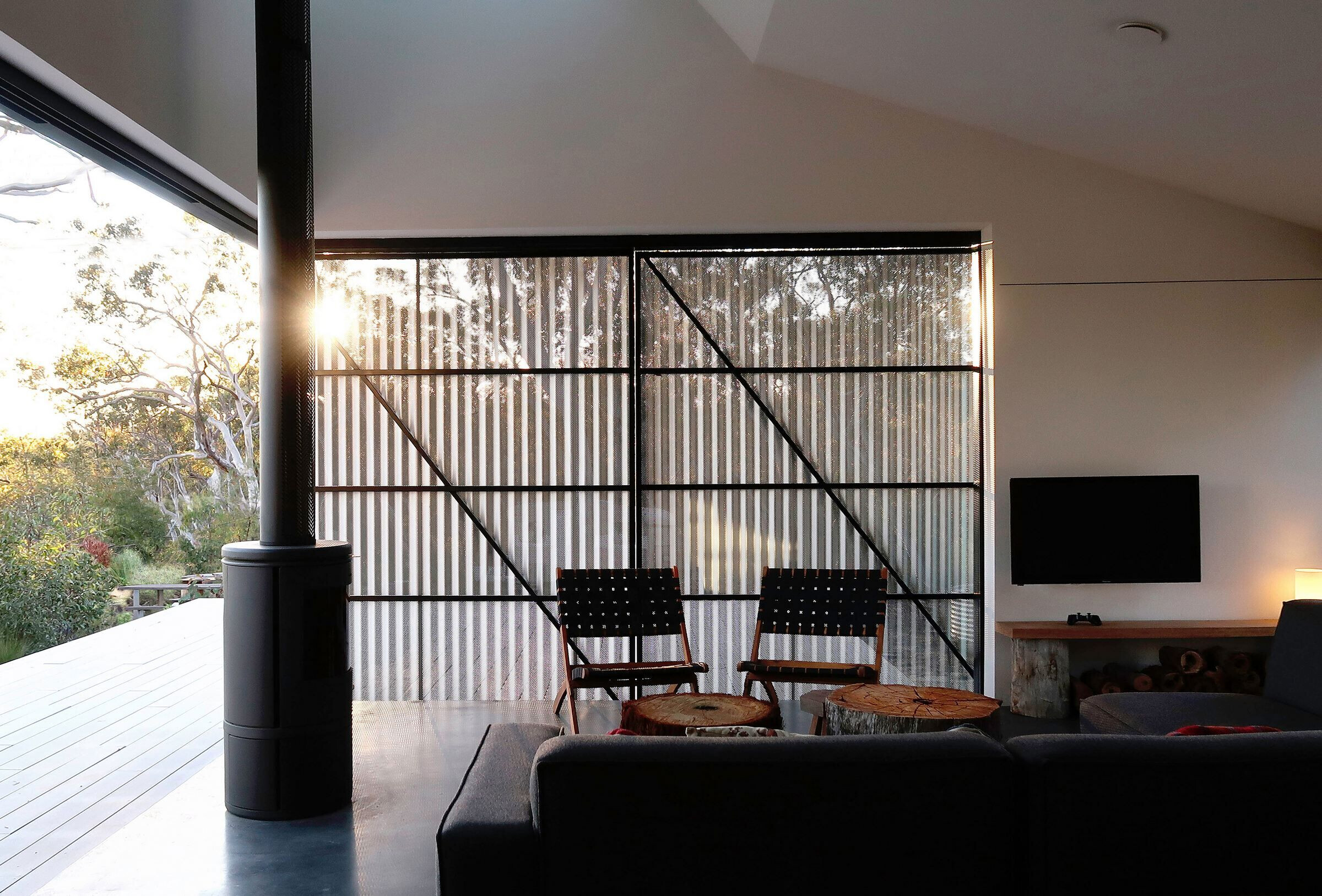 All the external materials had to have high levels of bushfire resistance, include screens that roll and fold down to protect windows from extreme heat in the event of a bush fire. While being located in a bushfire-prone vicinity suggested the use of a concrete shell, its thermal mass is optimised for passive heating and stabilising the environment's large temperature fluctuations. Moreover, the embodied energy is partly offset reduced by the dwelling's cladding and decking, which is a low carbon product and contains 60% recycled industrial materials, while evocating a charred timber appearance. Trees which were required to be removed to meet bushfire safety requirements are reused in the home's internal structure and joinery.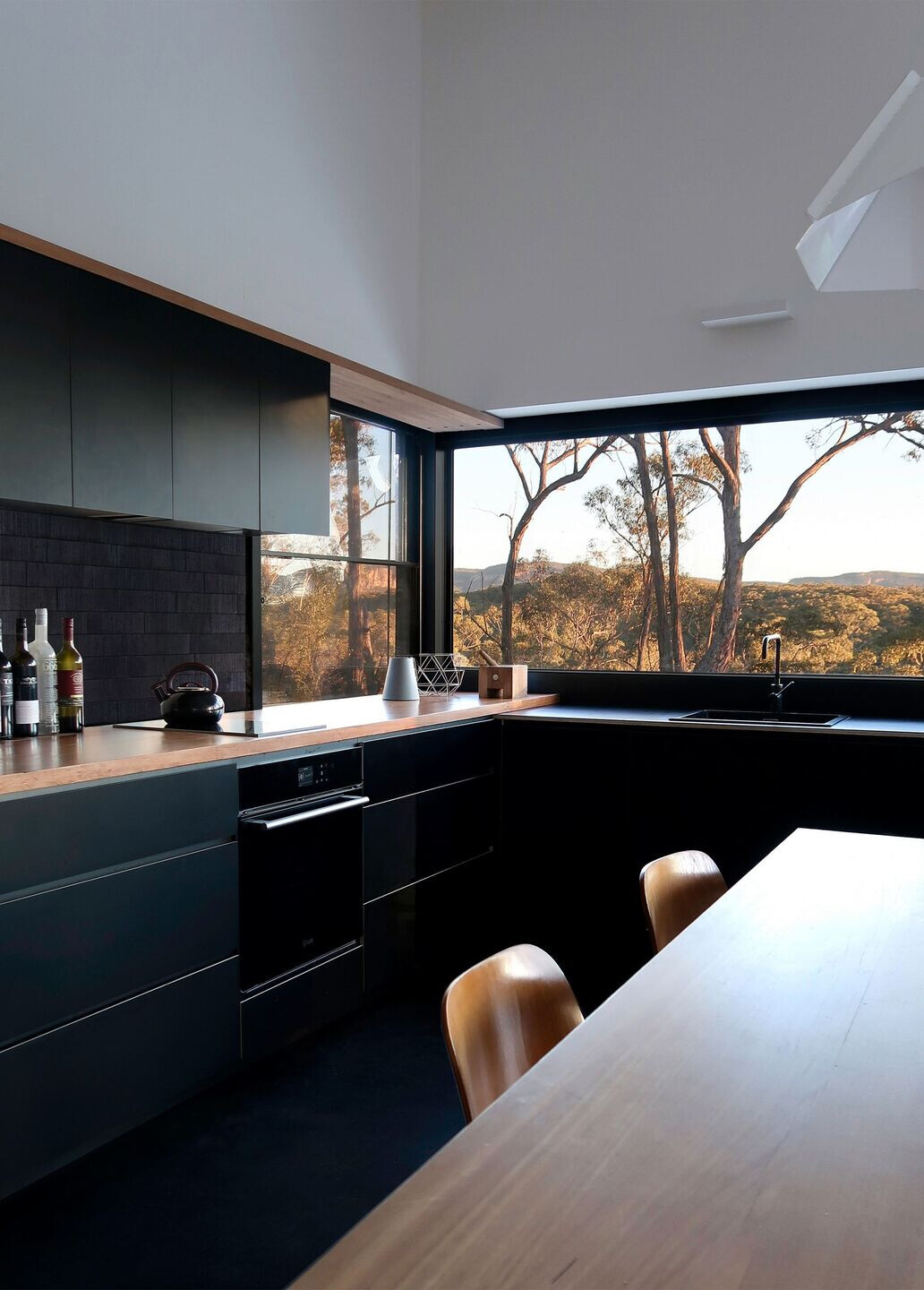 Material Used:
1. Facade cladding: Ubiq Inex BAL-FZ rated MgO board with 60% recycled content and 40% less CO2 emissions than standard fibrecement sheets.
2. Flooring: Insulated concrete slab floor with black oxide, Metromix Concrete
3. Doors: Glazed sliding doors, most with external insulated shutters from Blockout Industries by, and internal doors timber veneer solid core
4. Windows: AWS double glazed fire-rated
5. Roofing: Corrugated Colorbond, Monument Matt
6. Interior lighting: Inlite LED uplights, LED strip lighting and LED pendants
7. Interior furniture: Play sofa by Studio Pip