Project: Eastned INC office renovation.
Design and construction.
Location: Kifisia, Athens, Greece.
Area: 150 s.m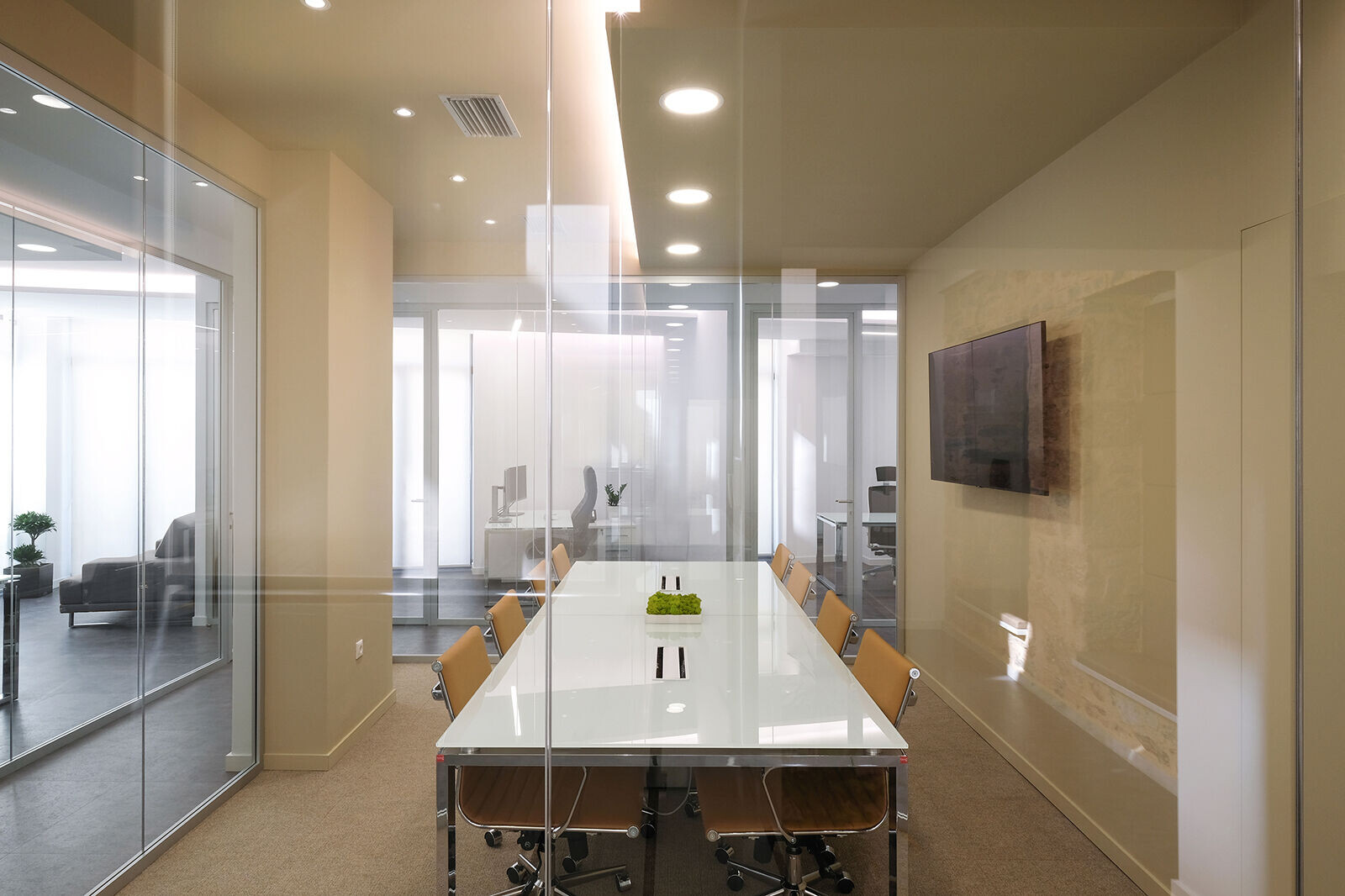 Τhe area under study (total area of 150 sq.m.) is located in an old stone building at Agiou Trifonos street in the area of Kifisia. The main issue was the redefinition of both the functional structure and the aesthetics of the premises and its modification from a bar / restaurant to a professional shipping company.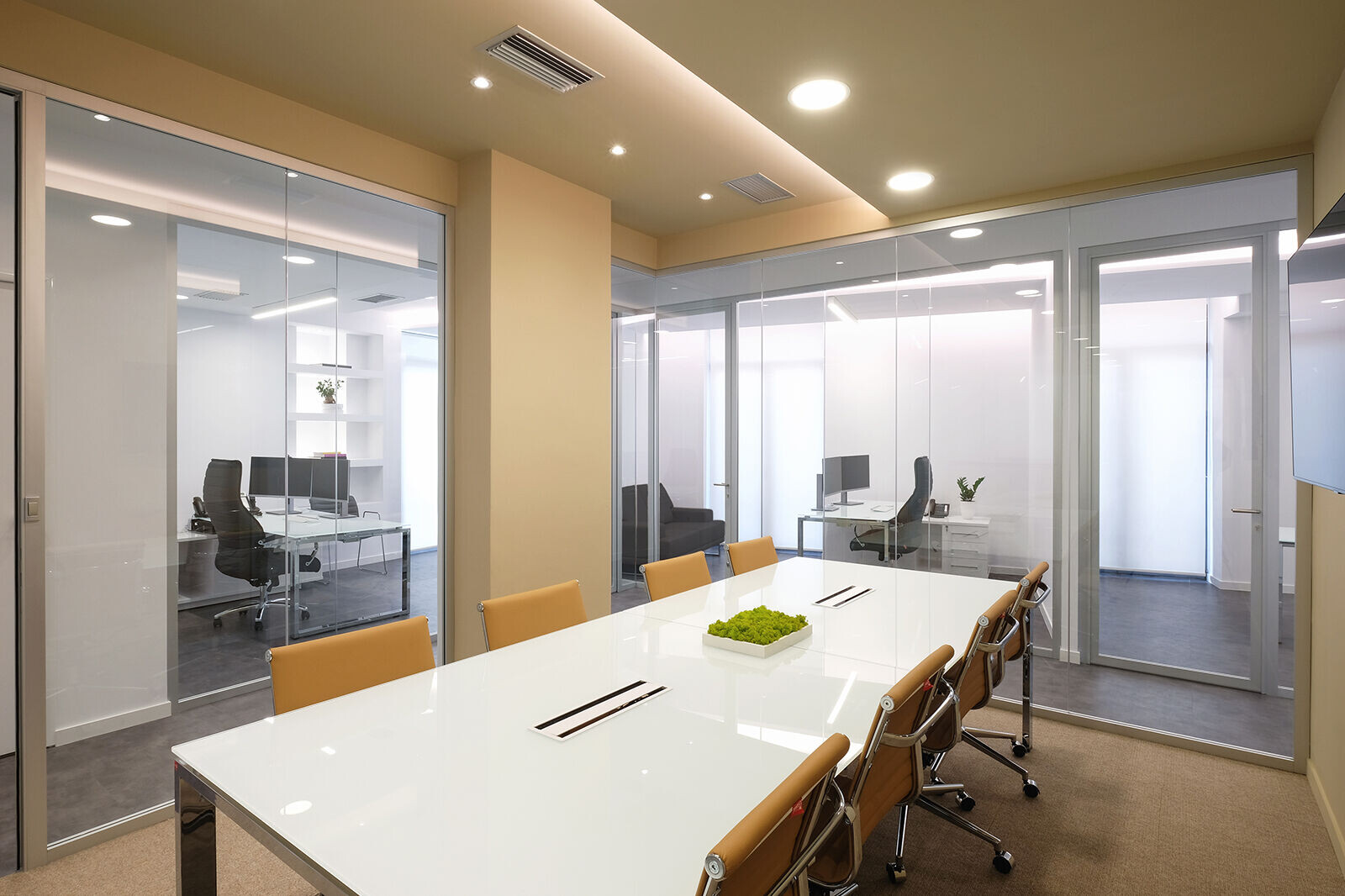 Regarding functionality, spatial organization of uses is redefined - in order to serve the new character of the offices - by integrating and waiting area and creating the necessary closed meeting spaces and executive offices.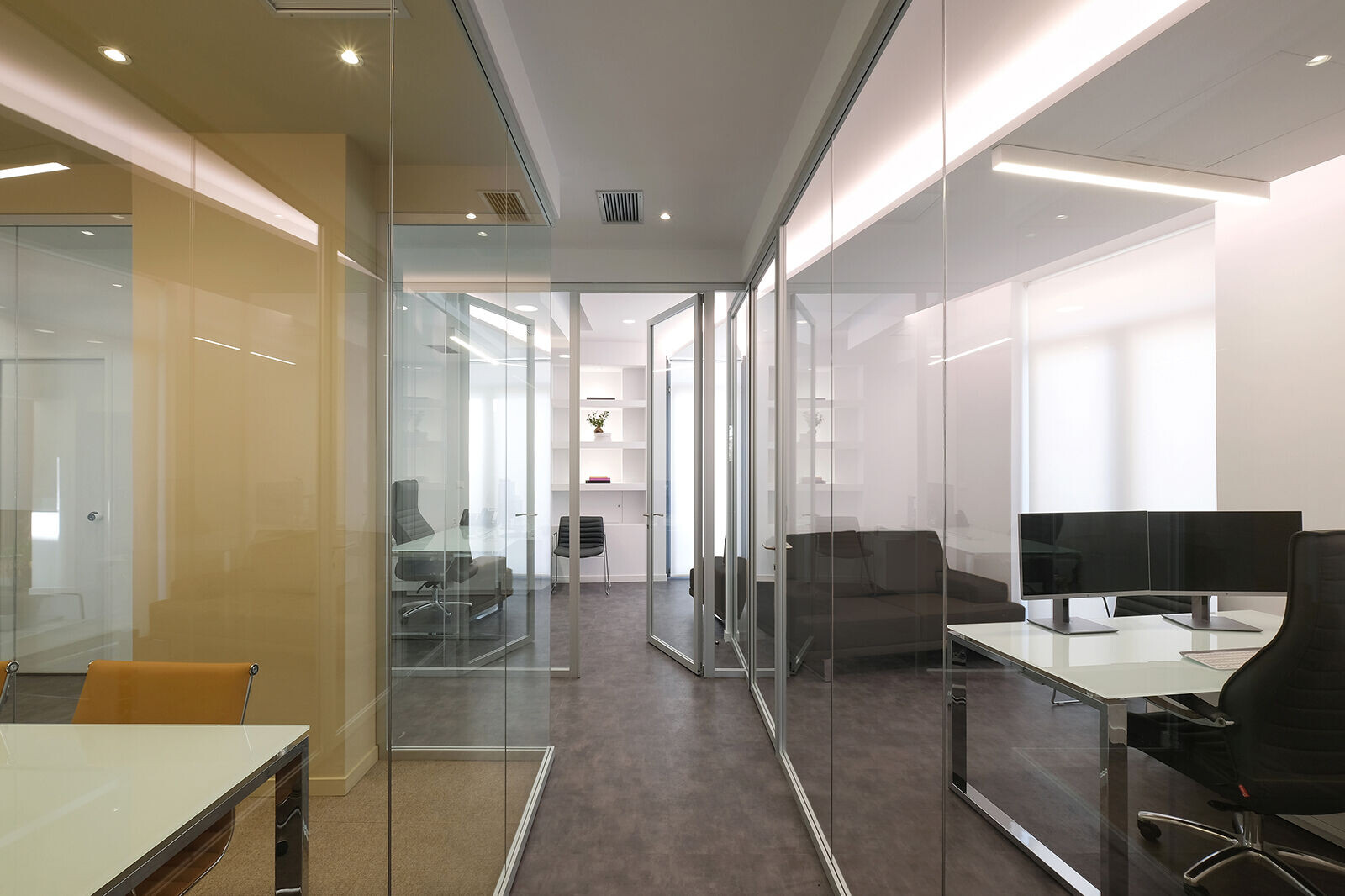 The guide for the further design of the space was the placement of the meeting space in the center of the floor plan (box in a box). Acting as a central and most important point, surrounded by glass, it emphasizes the crystal clear character of the company, supervises and is supervised by all workplaces.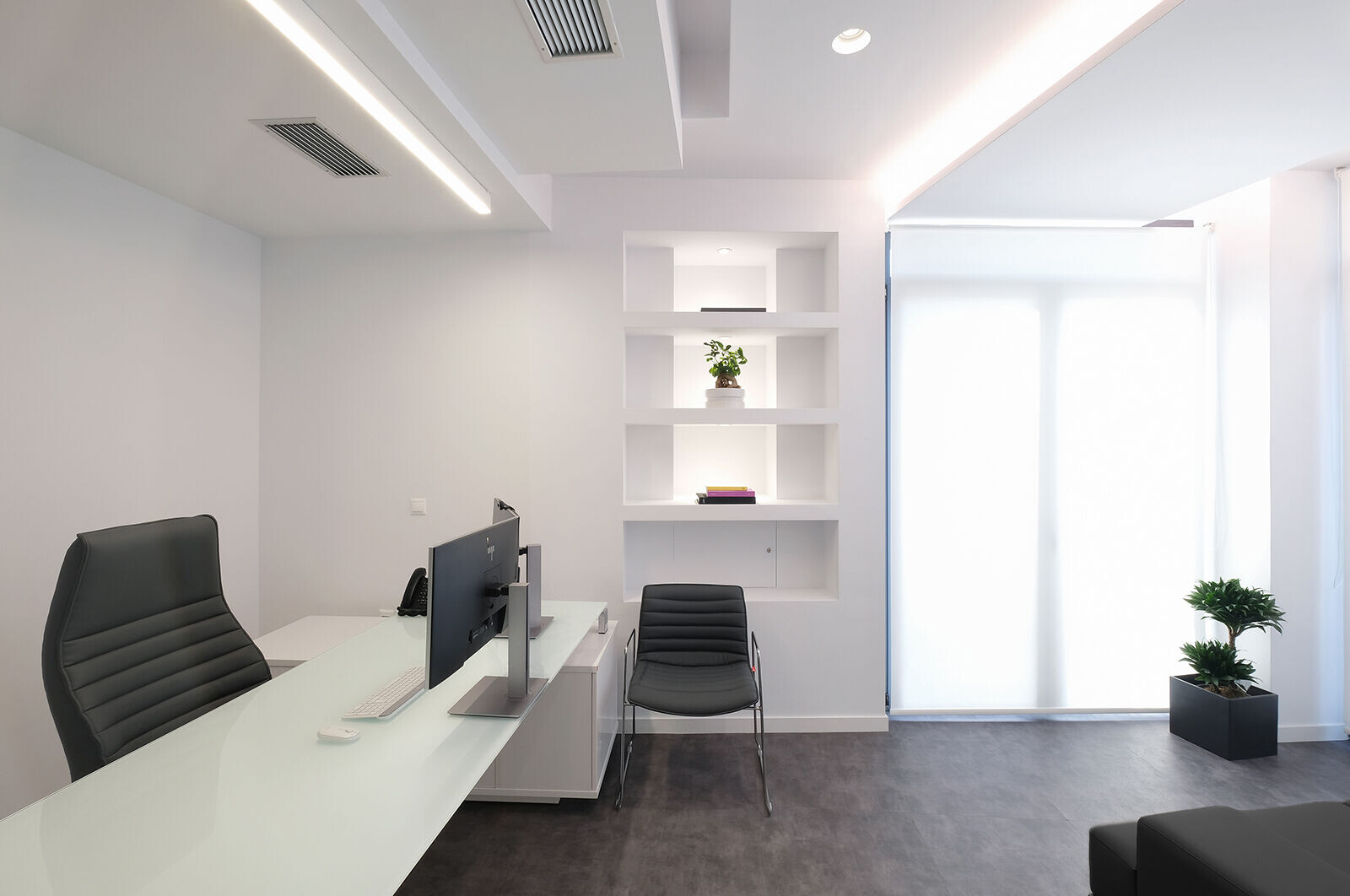 Following, the management offices are placed around the perimeter of the exterior walls and are defined by double-purpose glass panes as they allow the company's executives to be in direct visual contact while bringing plenty of natural light inside the building. In the reception area, the stone of the original construction defines the color palette, while existing recesses in the masonry are utilized, creating the waiting rooms.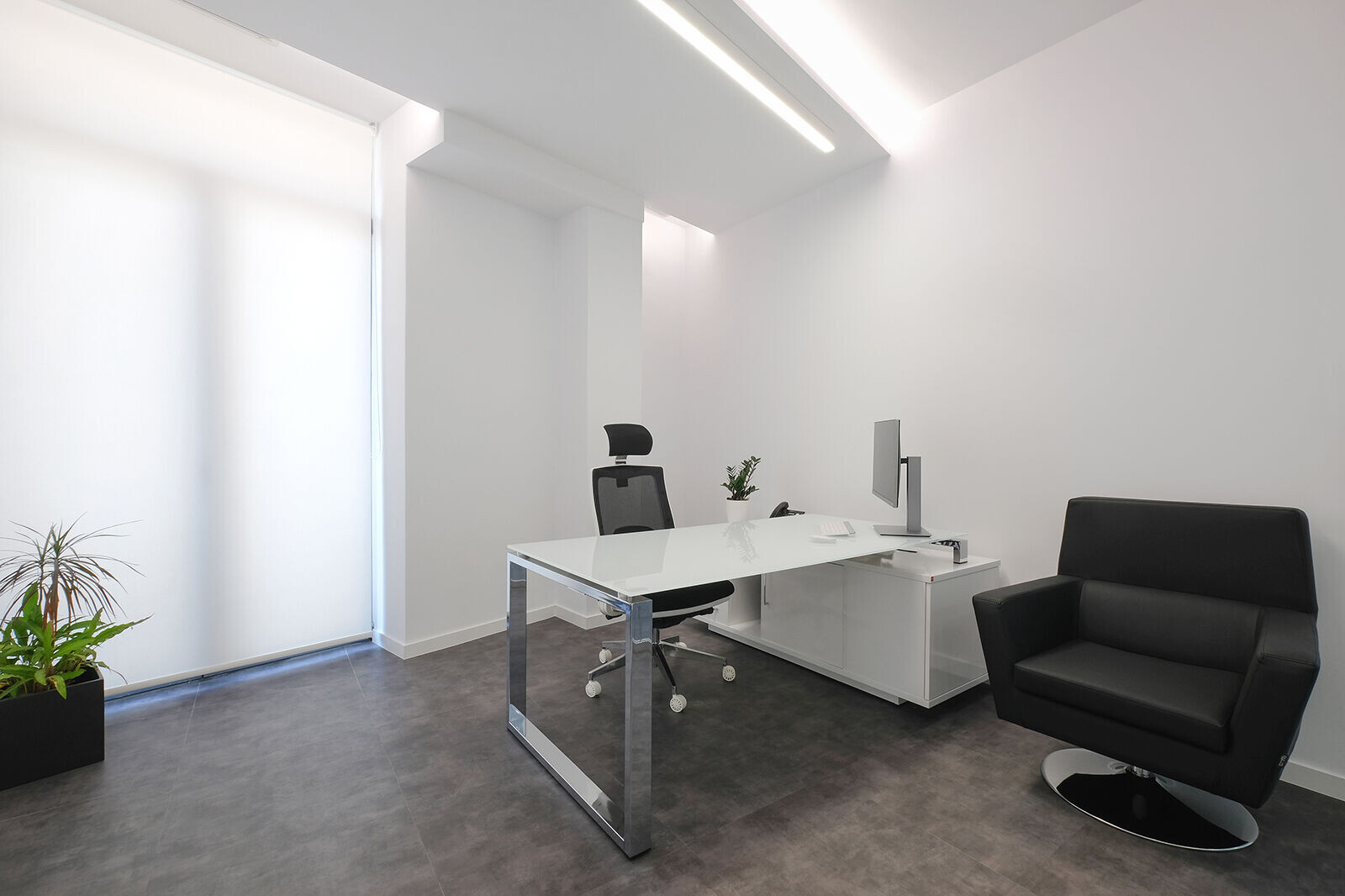 Wet and auxiliary spaces are placed behind blind partitions and serve users and visitors.
The main goal of the design was the creation of spaces that combine high aesthetics and quality characteristics, increase productivity and improve the user's experience. Special emphasis was given on elements such as materiality, lighting and furniture selection.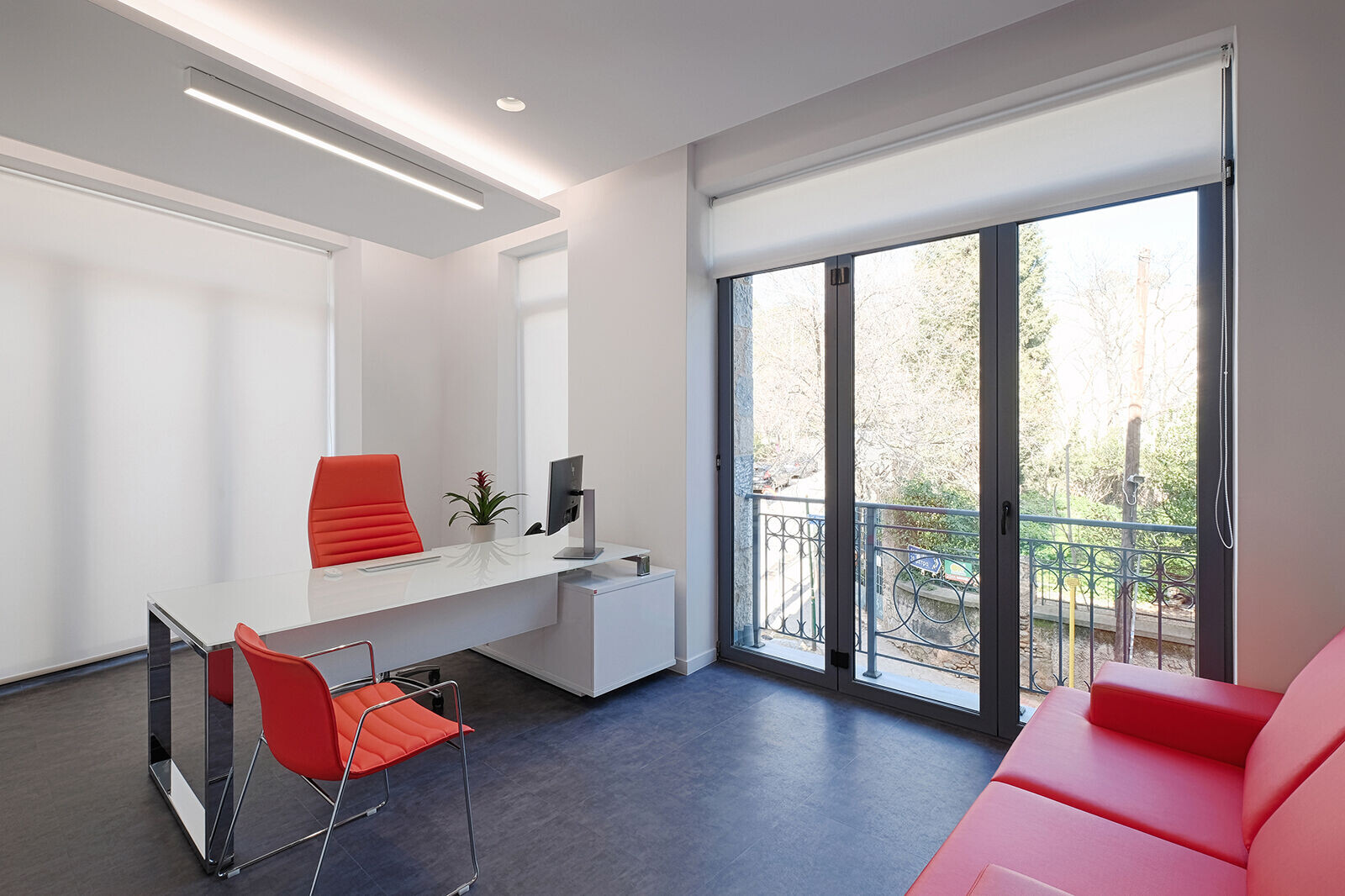 A custom piece of furniture was designed and manufactured for the reception area with the company identity as a background. In the workplace, furniture in simple geometries, floors in neutral colors and green elements compose a flowing ensemble and at the same time the corresponding aesthetics according to the requirements of the users.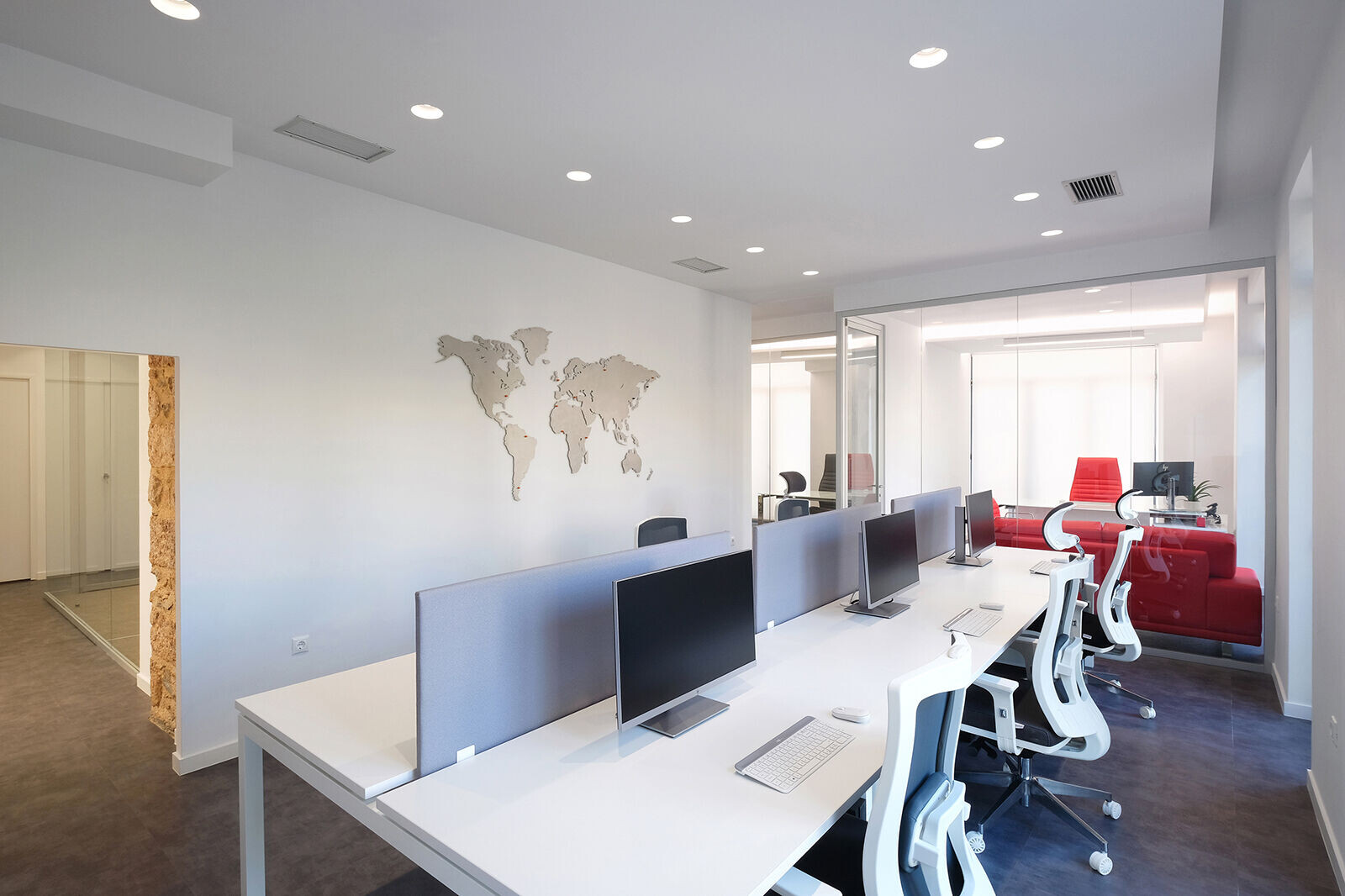 In the waiting and meeting areas, earthy colors are developed on vertical and horizontal surfaces in the form of vinyl tiles, carpet tiles, while three-dimensional geometric motifs, underline the corporate identity and give character.