This holiday home is located in Eagle Bay, in Western Australia's south west region.
The home's elongated shape set deep into the site was a direct result of strict adherence to the area's Special Character Policy, the desire to minimize impact on the street, and also the fire set backs required in the bushland setting.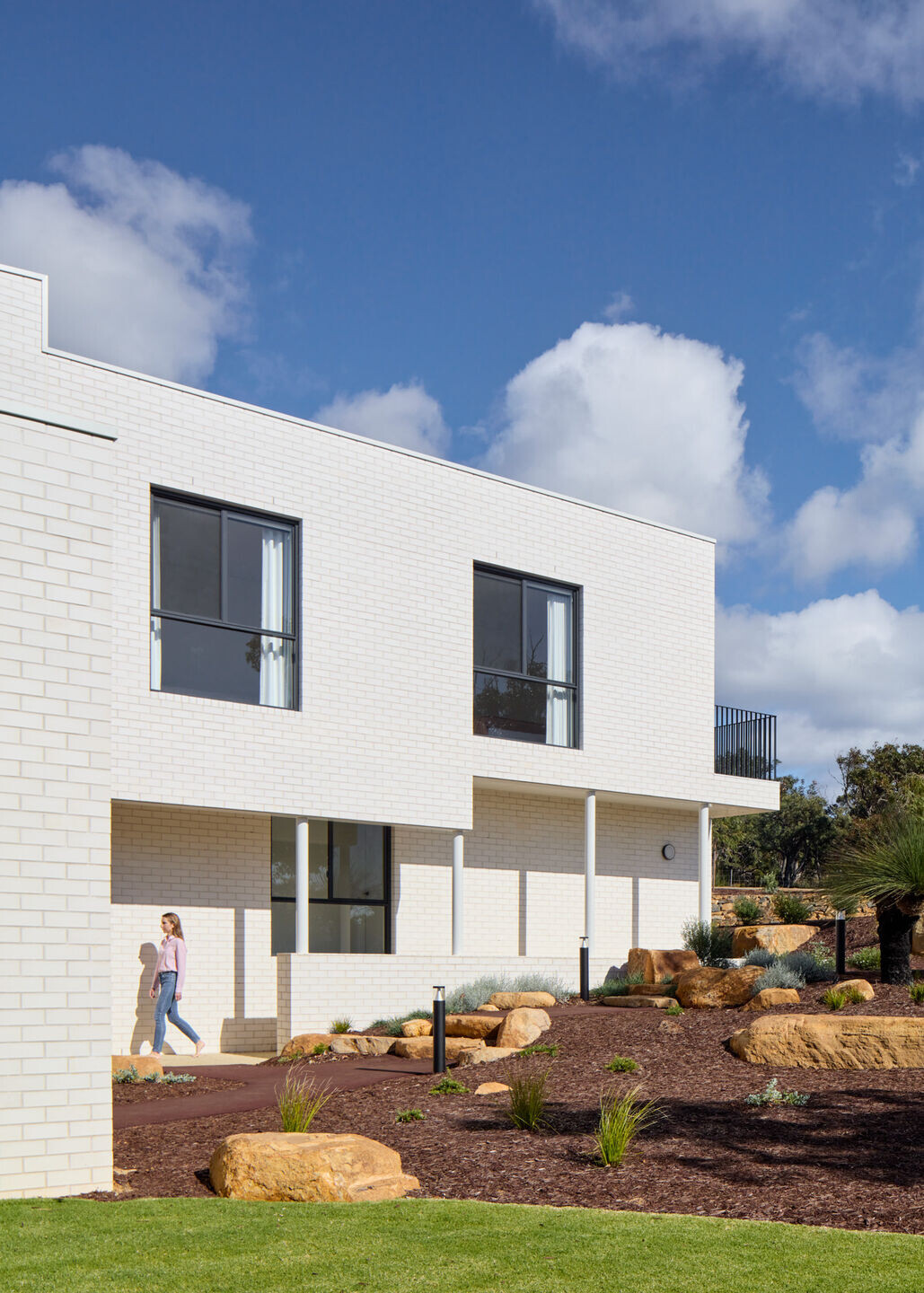 The home's eastern facade is punctuated with large openings at ground level to take advantage of morning light and views, while openings to the west are minimised to avoid the harsh summer sun.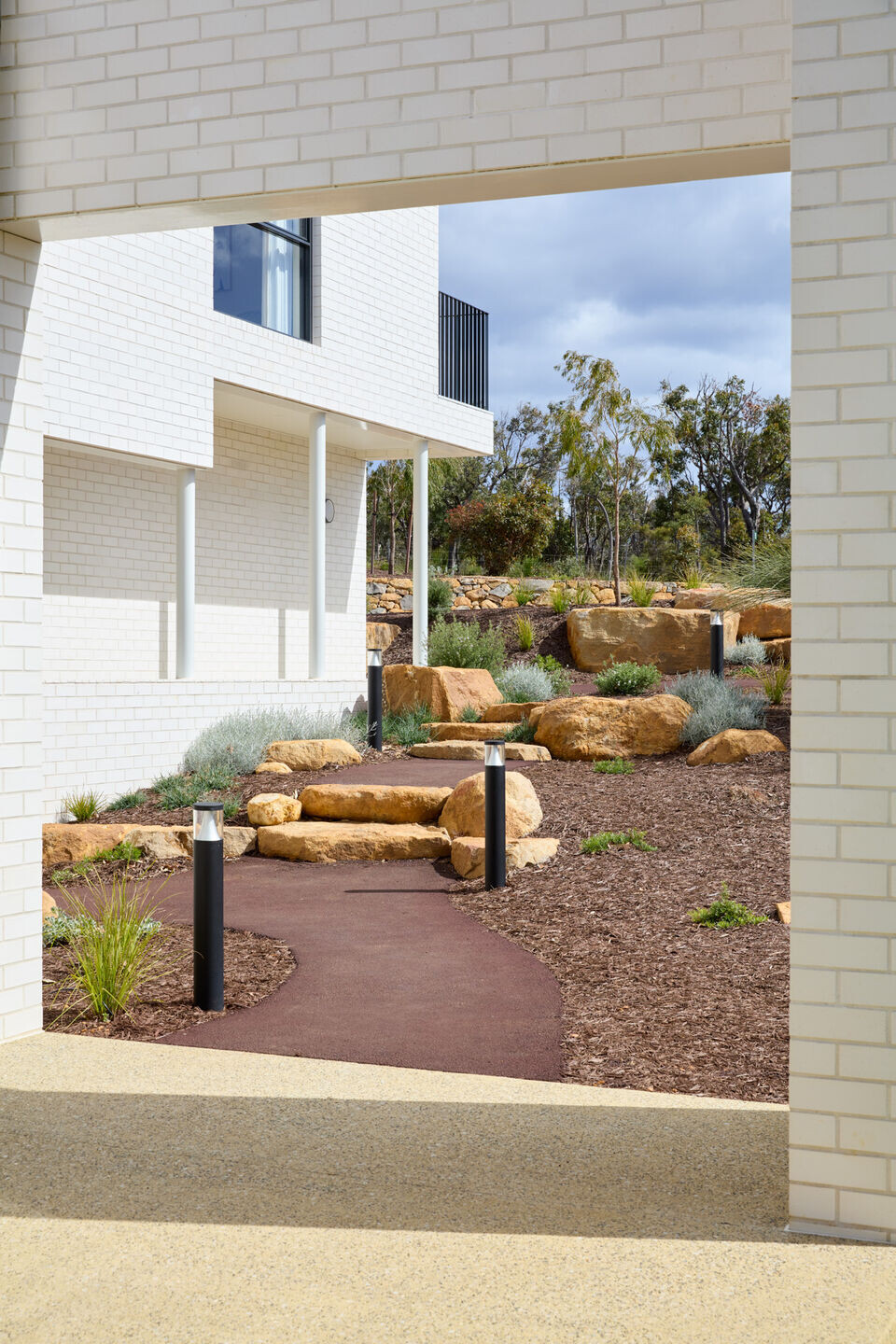 The ground level terrace opens out to the landscape and catches ocean glimpses, and upstairs the bedrooms and "balcony room" have views to Eagle Bay.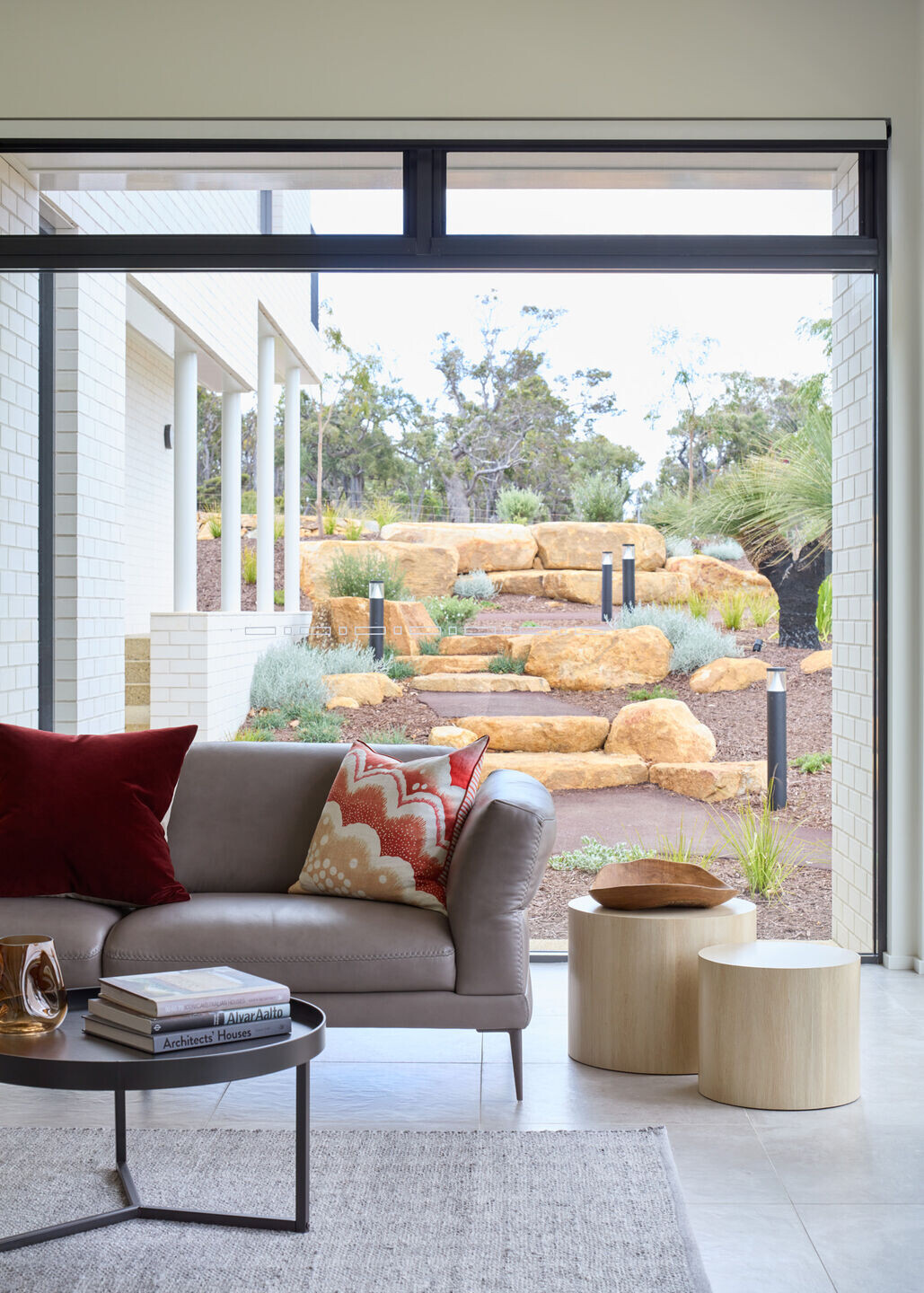 In keeping with typical Eagle Bay streetscapes, the home is set back from the street with maximum retention of existing vegetation and additional planting of native plant species.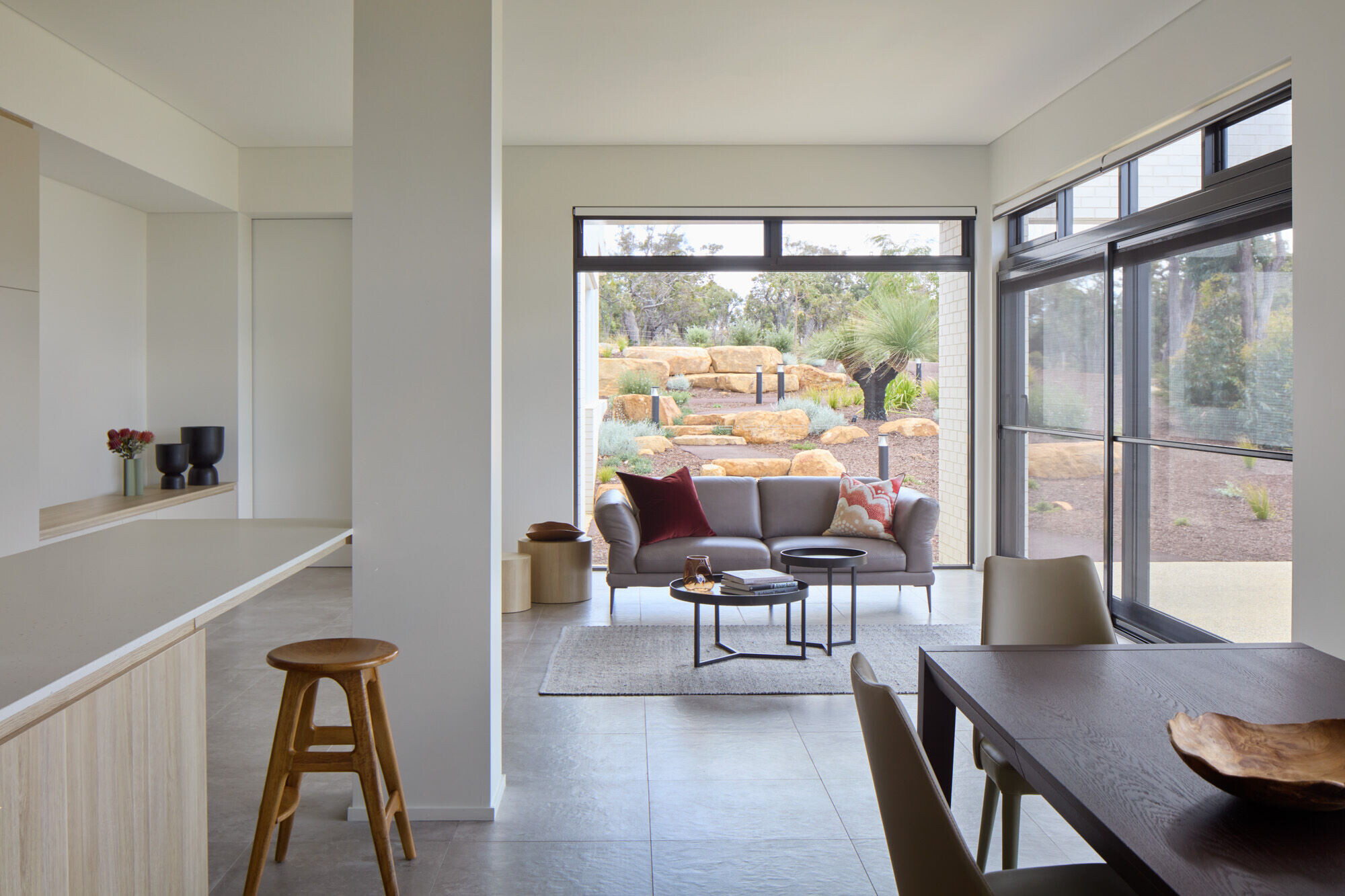 Why "Paloma House"? The house is named after the beautiful white bricks from which it is constructed. Another reason for the name is that Paloma is a female given name in Spanish, a name that is striking but soft and feminine - which was how an architect friend described the design of the home.