Like many older homes, this 4,800 square foot brick French Norman turned its back on a park-like half acre lot in Seattle's Capitol Hill neighborhood. Unlike its new owners, the existing house was formal, dark and introverted. With appreciation for the historic woodwork, craftsmanship and materials, our clients wanted to preserve history while transforming the home to connect indoor spaces directly to the expansive back yard.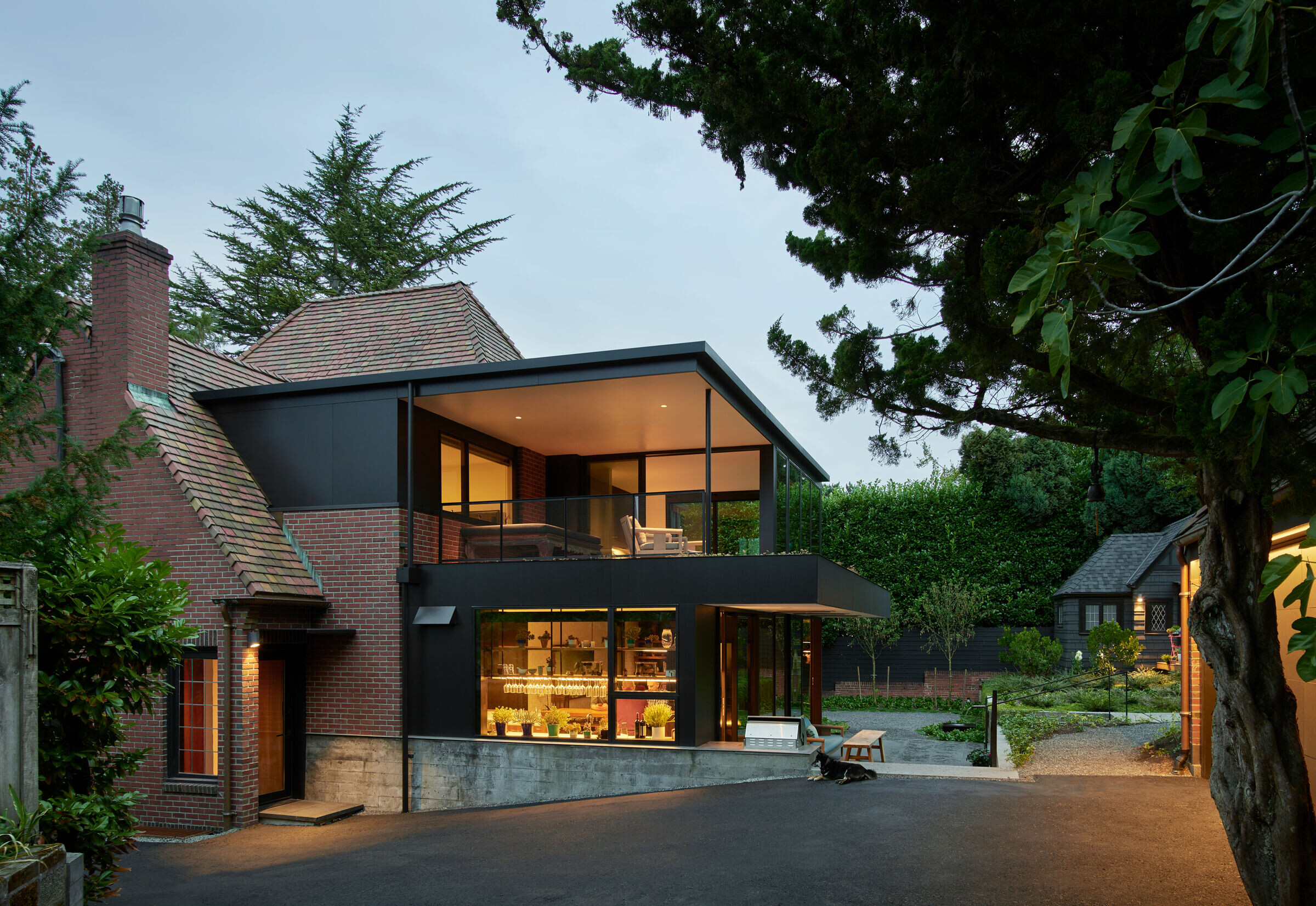 The concept of a "modern conservatory" influenced the design of an addition we placed at the back of house. It houses a new Kitchen, Family Room, Master Bedroom and covered Roof Deck. The addition opens to a new carved patio space that extends up into the landscape to new seating areas, a new bathhouse, a playhouse converted to a guesthouse, a potting shed/party bar, and a covered outdoor dining pavilion.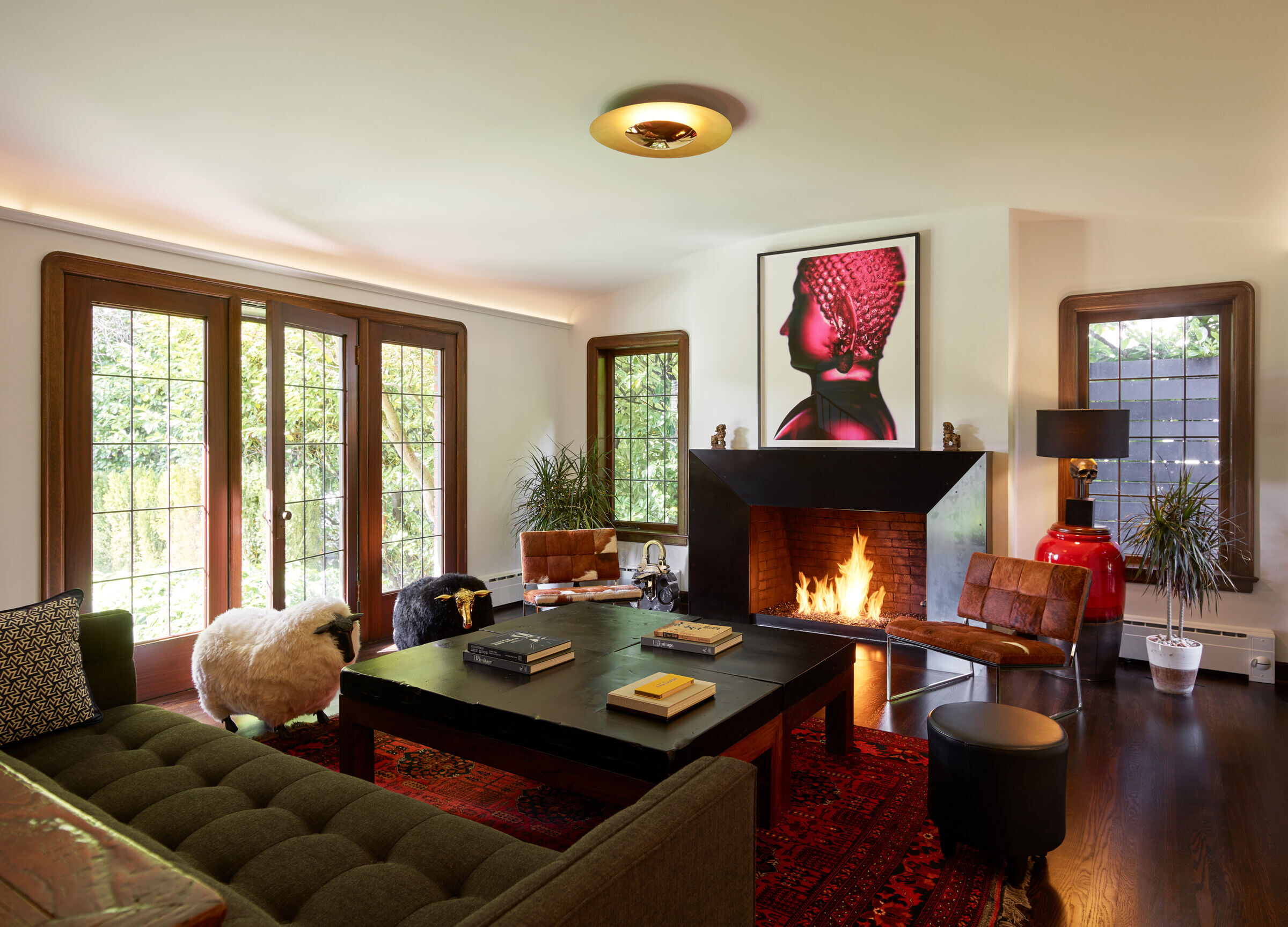 The entire house was remodeled as a study in contrasts. The existing portions of the home celebrate mass, solidity, and historic craftsmanship with warm woodwork, plaster arches, and cozy rooms. We added new finishes, including stone and blackened steel accents. The new addition accentuates lightness with a warm modernity. The architecture is comprised of straight lines, smooth materials, and minimal trim. Flush walnut and blackened steel casework were used with large glass doors that open to the outdoors. These contrasts give the occupants a variety of spatial and textural experiences that suit different moods or activities.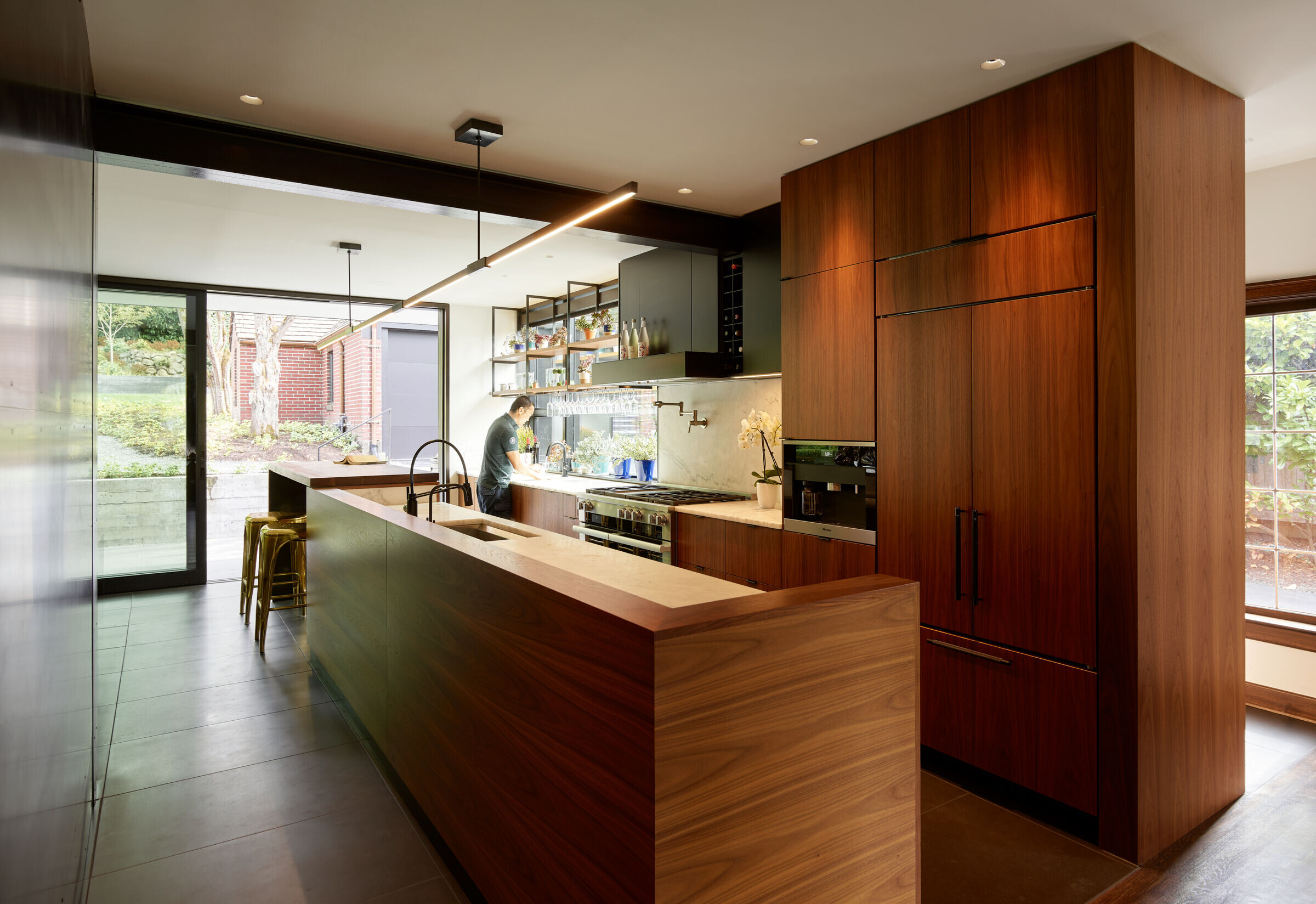 The owners have spent decades living in both the United States and Shanghai. This home is a showcase for their collection of contemporary Chinese art and Asian artifacts. It also provides a beautiful modern setting for frequent gatherings of friends from around the world.