The space does not always have to be designed by third-party architects. Sometimes, designers solve the space for themselves, when there is time left. And this is also the case with the Prague construction company PBW. Their headquarters, where several divisions of the company dealing with interior design, fit-out and construction activities, have received a new look.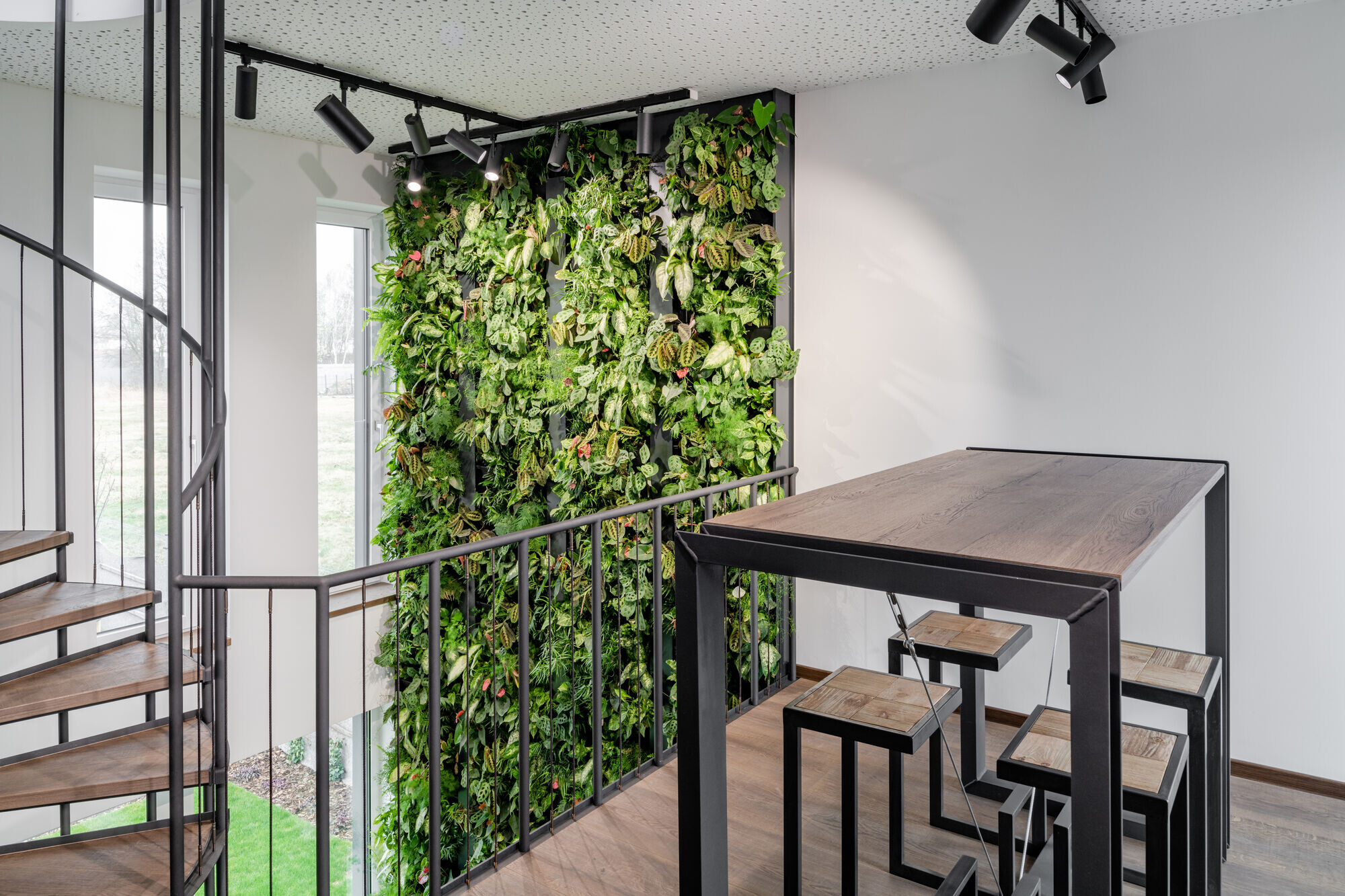 Because they know the company LIKO-S and its product's portfolio well from the cooperation from the past, they used several products for the new look of their headquarters. The whole building is a modern building that works with large glazed areas for enough light inside and the interior is dominated by minimalist material and shape solutions. White plaster, combined floor - wood in the hallways and carpets in the offices, exposed concrete ceilings and black metal elements. The contrasting and central element of the entire interior thus became the green wall running around the staircase over 2 floors. Not only does it look beautiful and add natural living elements to the interior, but it also works as an excellent acoustic absorber and captures small airborne dust.
The individual rooms are divided by glass partitions with a black aluminium frame and double glazing for maximum acoustic comfort. However, because visual privacy is sometimes needed, all glasses are fitted with a special PDLC foil, which acts as a digital blind and can be changed from transparent to milky and vice versa at the touch of a button. Thanks to LIKO-Glass technology, this layer is baked between two sheets of glass.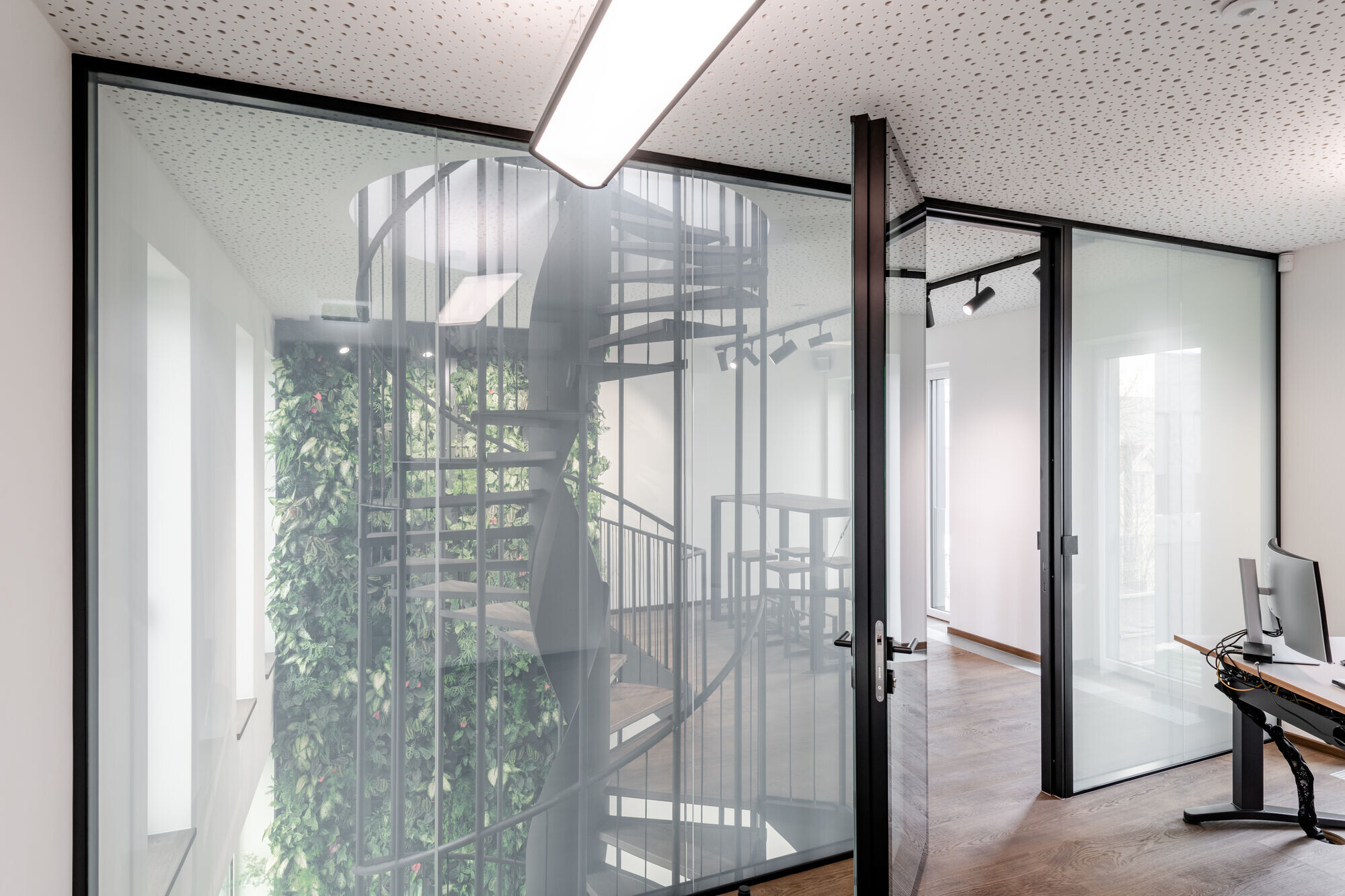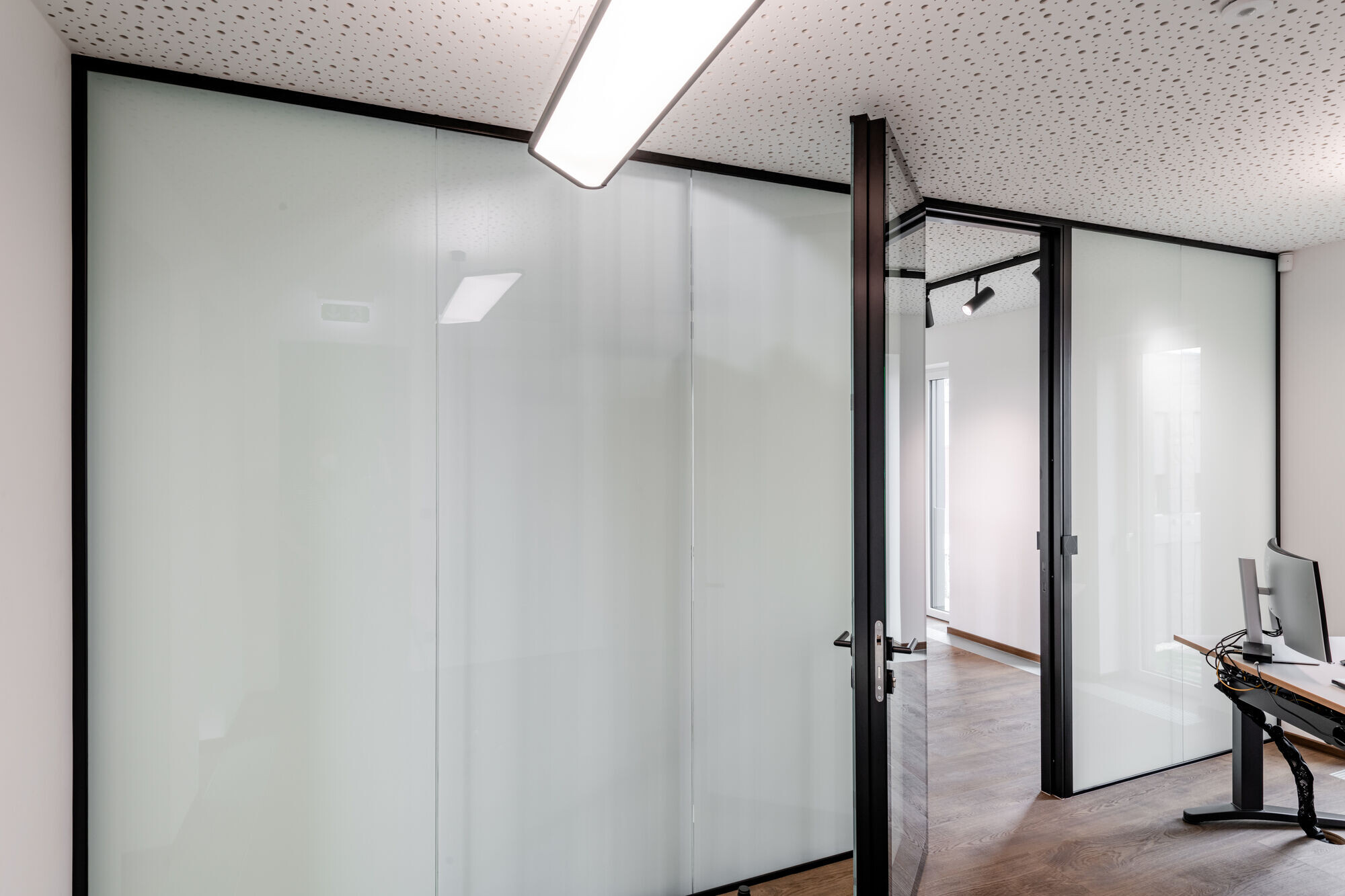 A kitchen has been designed in the main meeting room, which is cleverly hidden behind the sliding walls. LIKO-Space sliding walls can have not only different panel dimensions (up to a height of 4 m), but above all any design. And that's what PBW designers cared about. The perforated surface is not only design and corresponds to plasterboard ceilings in other parts of the interior, but also acts as an acoustic absorber, thus adding rooms full of concrete and glass to acoustic comfort during ongoing negotiations. The entire kitchen can be hidden or prepared for use in a while, as needed.