Located in Praia Verde, between the Ria Formosa Nature Park and the Castro Marim Marshland Nature Reserve, the property is home to an immense spontaneous pine forest, shaped by the winds brought by the sea. Sculptured pine trees stretch along the valley to the river that runs along the property's southern edge.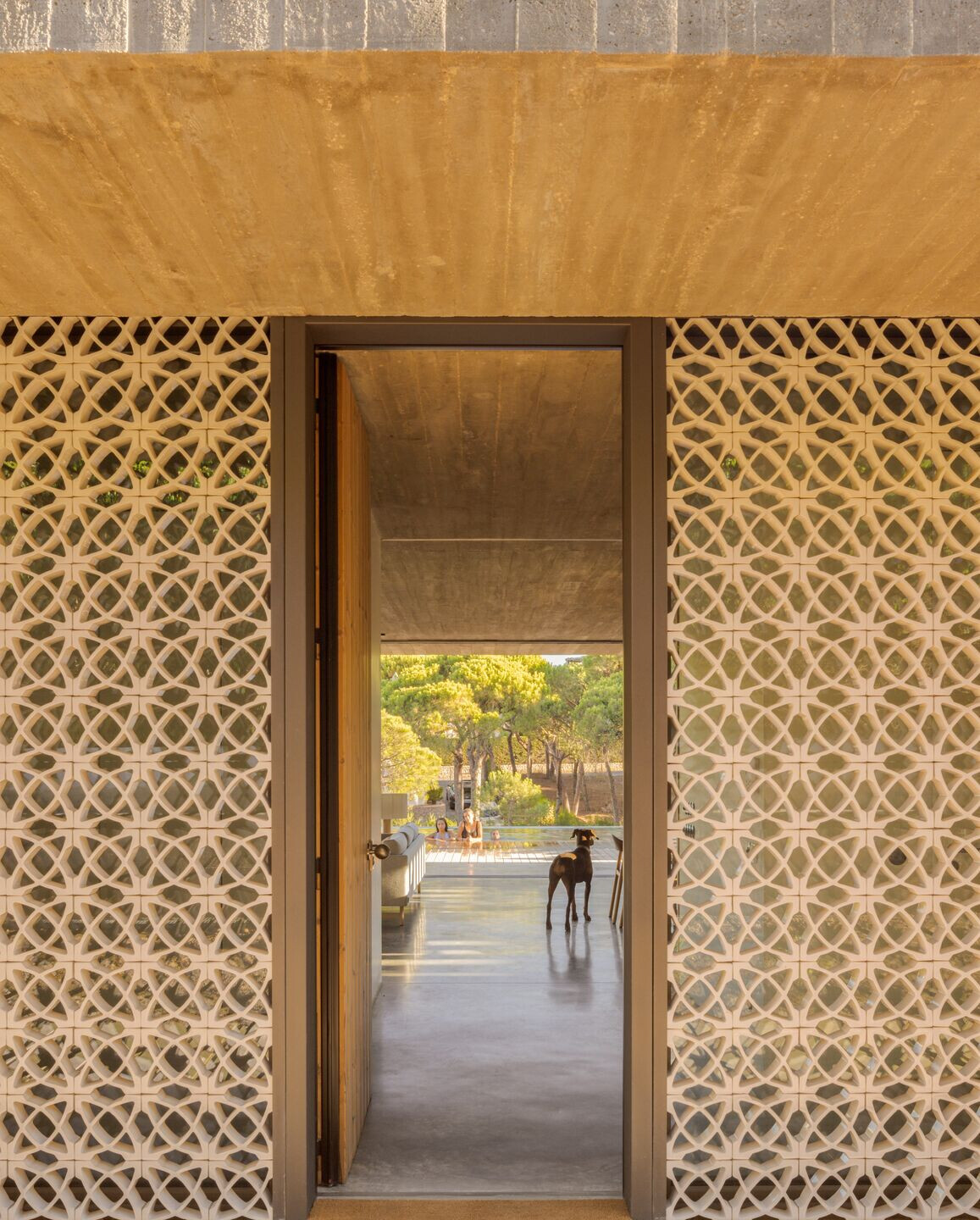 The responsibility for intervening in a place with such mystique and beauty imposed the challenge of designing a house that follows the sensations, the textures, the light, the shadows, the materiality of the place.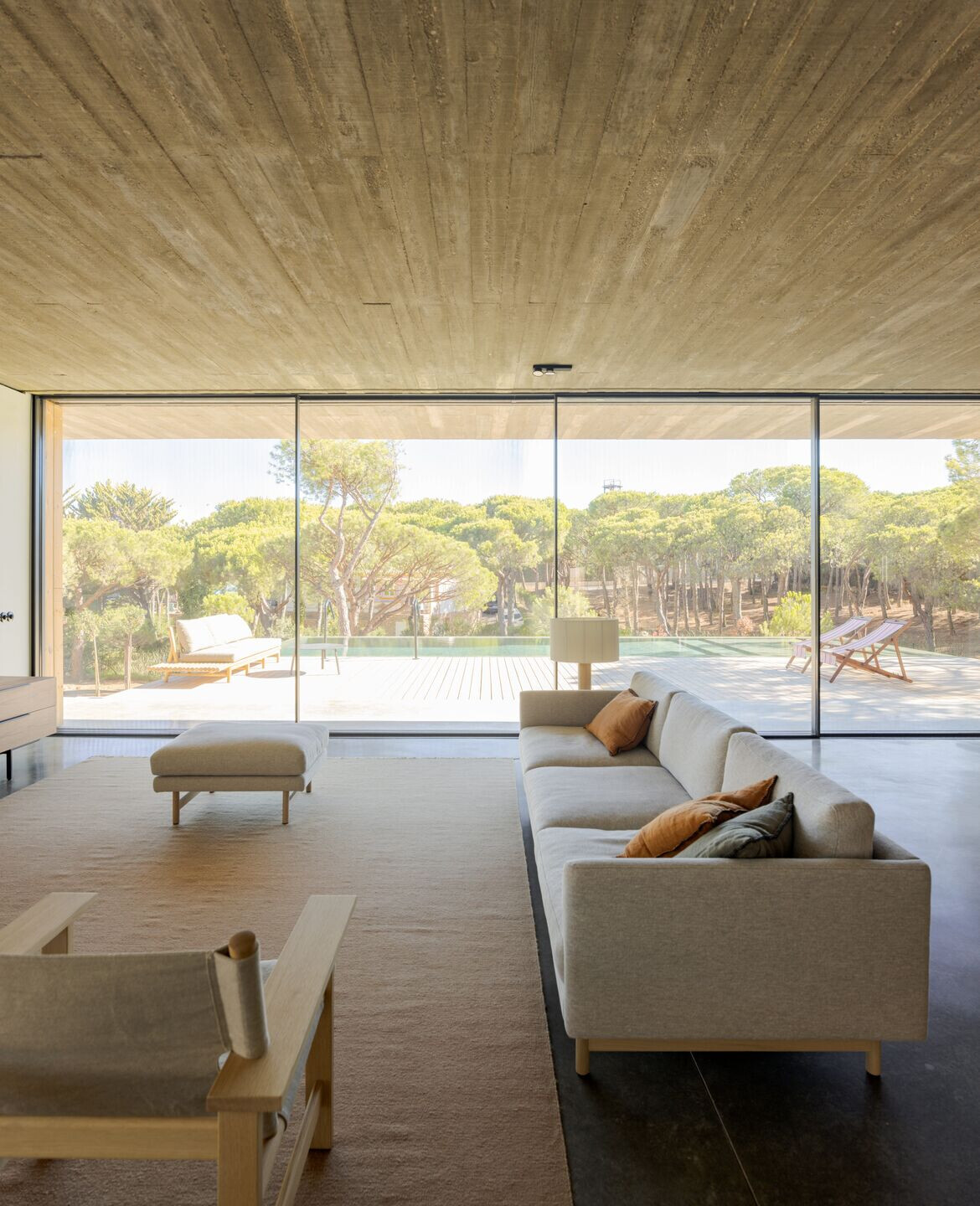 The House seeks to preserve the essence of the surrounding landscape, making its way between two exposed concrete planes with pure lines; these form the floor slab, which rests lightly on the ground, and the sun protection canopy, an extension of the roof supported by the plane shaped by the tops of the pine trees.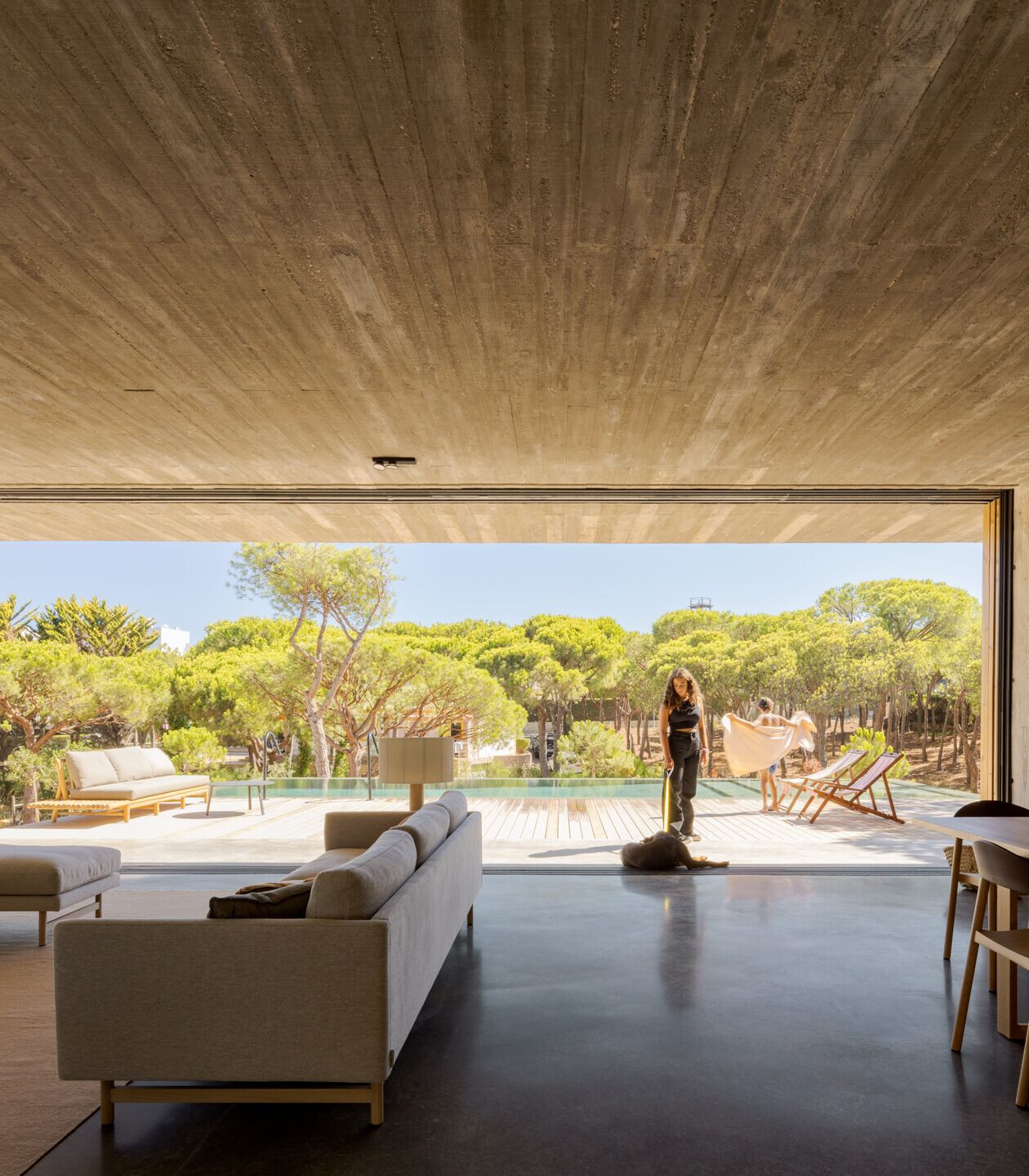 The roof hides from the surroundings under a sustainable cover consisting of a layer of native plants that grow spontaneously.
Between these two horizontal planes, there are thermowood-treated wooden slats, arranged vertically, that materialise volumes or close huge sliding windows and, as they age, will look more and more similar to pine bark.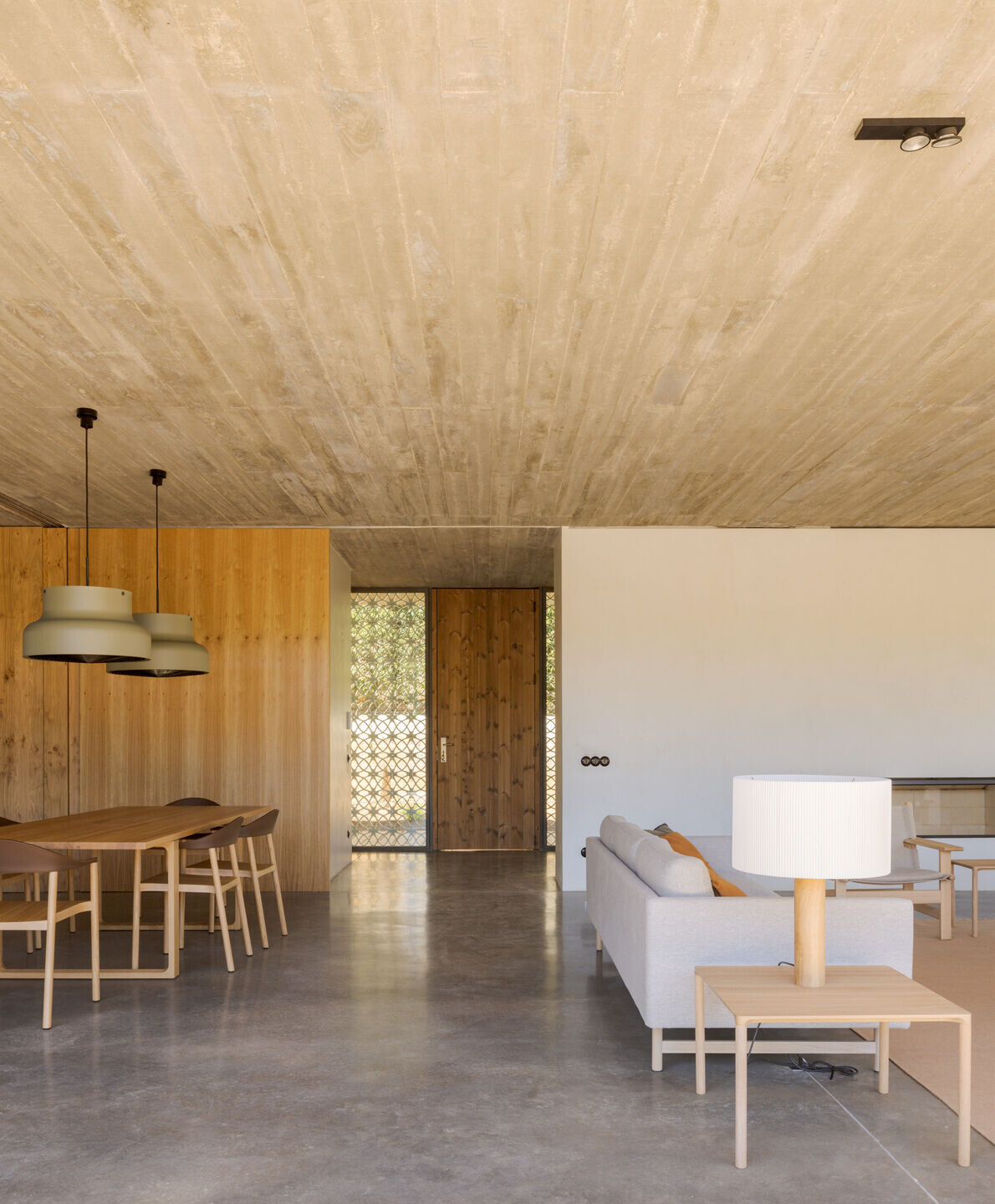 In an astute dialogue, the stereotomy of the exposed concrete planes is printed or moulded by the aged wooden slats that served as their formwork, prolonging the texture of the wooden slats that enclose the volumes; despite the differences in materiality and colour, their expression is similar.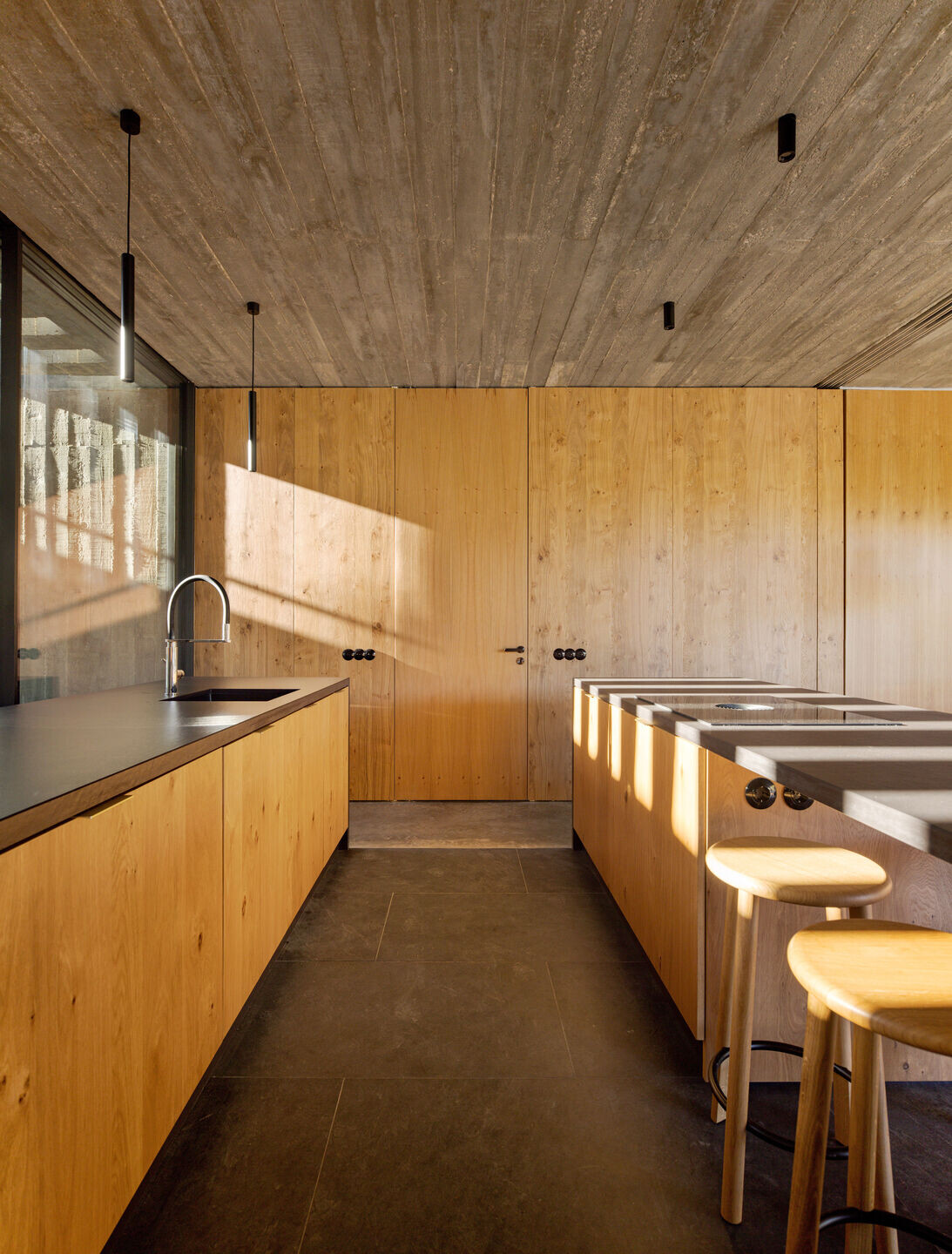 Subtly, a patio separates the living room/kitchen from the bedrooms area, demarcating two apparently independent volumes, which are joined by the same porch. Inside, a concrete pergola protects and prevents light from flooding the interior, projecting delineated shadows.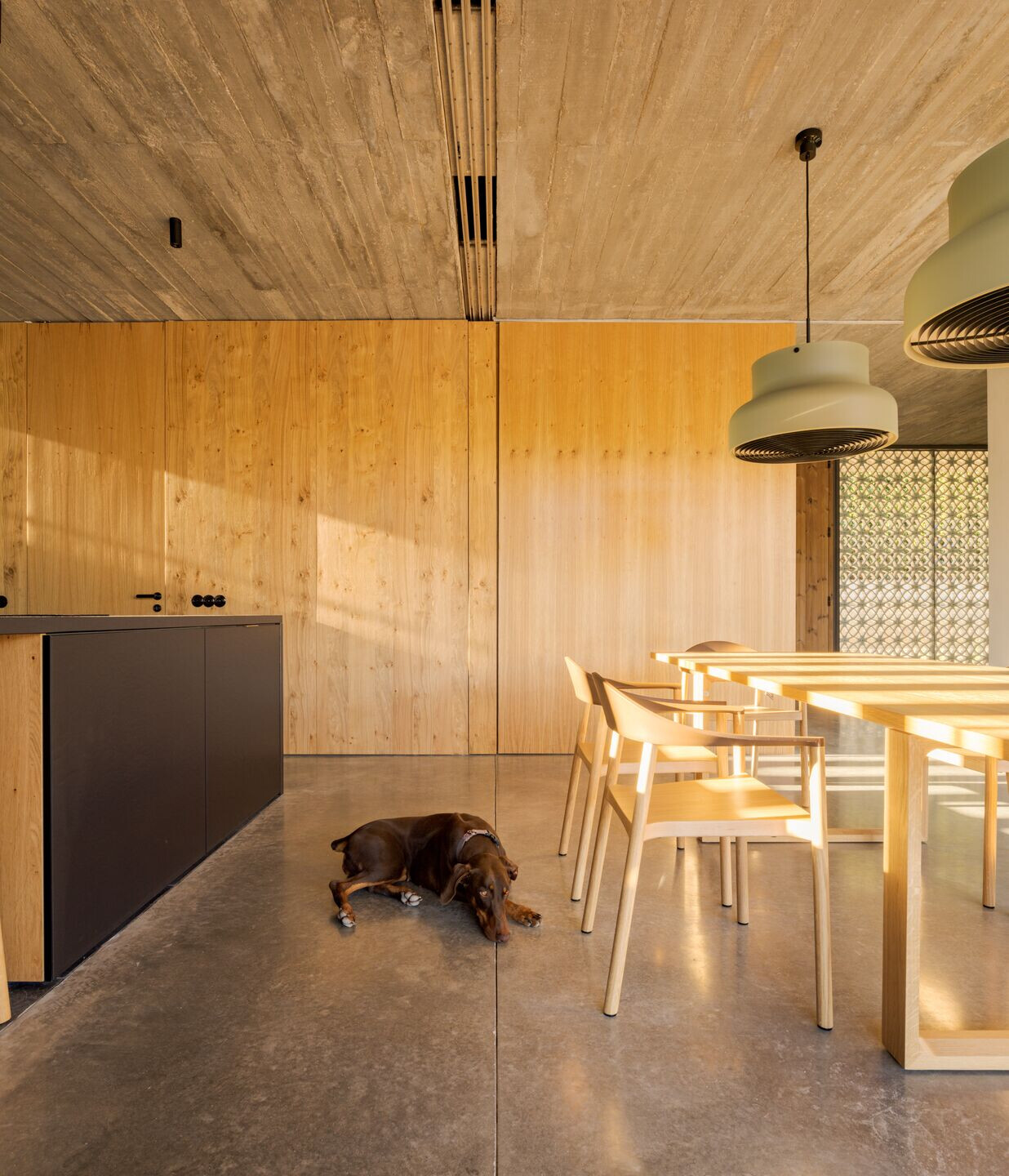 Scattered and hidden in the middle of the large volume, other patios illuminate and ventilate the bathrooms and the laundry room.
Facing south, large openings, with subtle frames concealed inside the wall, open up onto the landscape. The pine trees and the swimming pool, a huge mirror of water that reflects them, are transported to the inside of the house.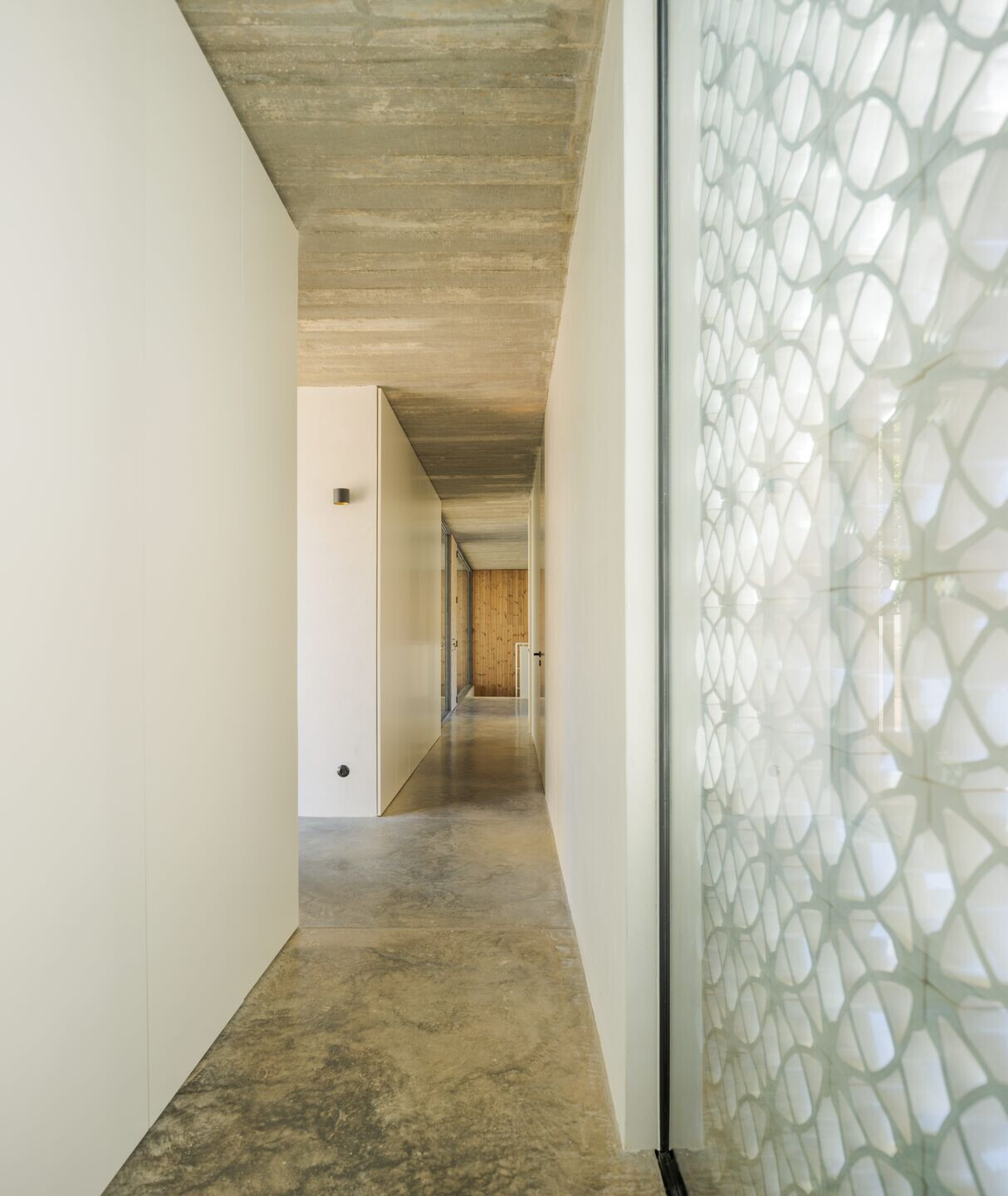 The basement hides the vehicle park, as well as all the technical support and storage areas.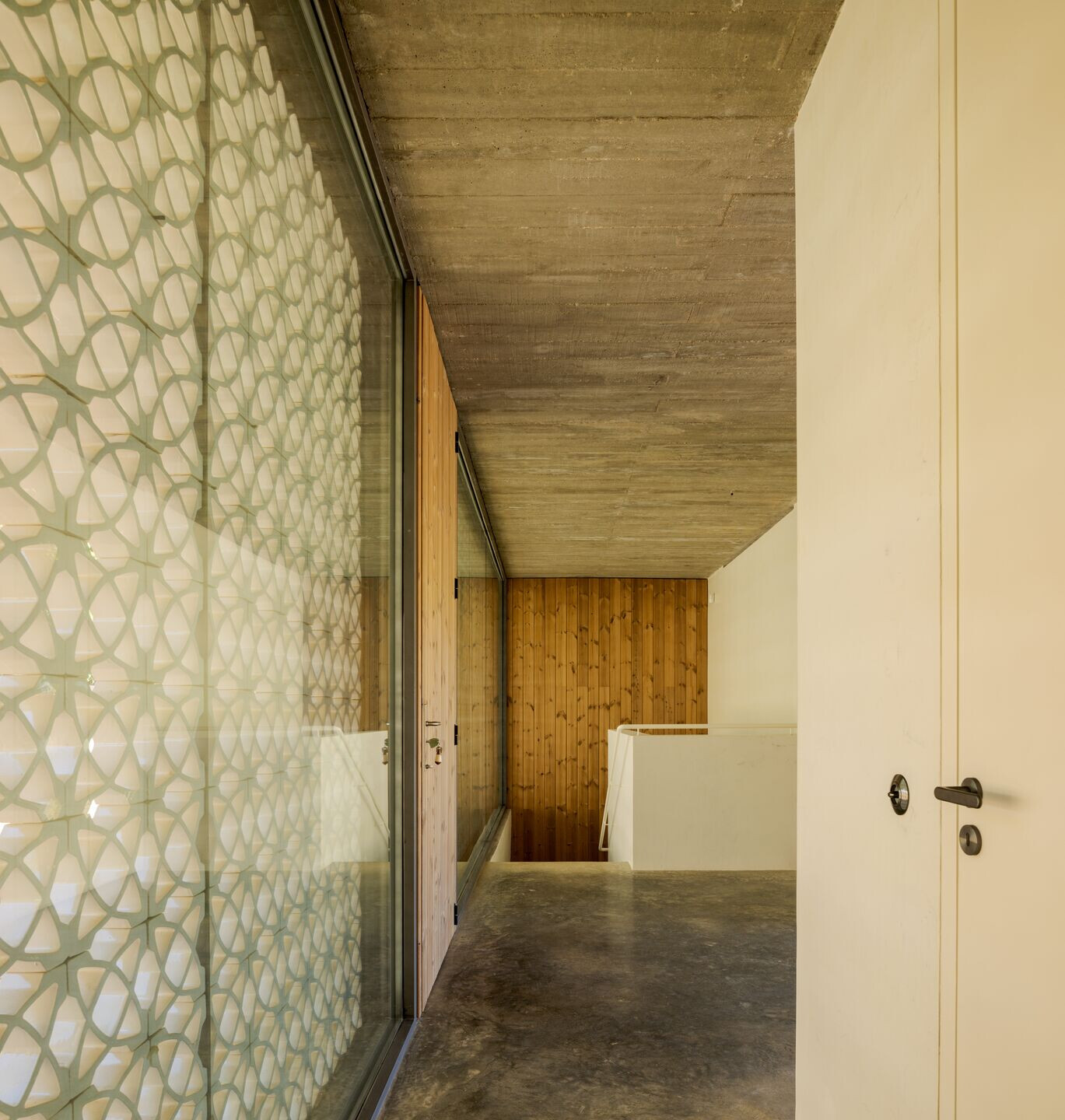 A house that respects nature and biodiversity, not only because it is integrated in the existing landscape, but also because there was a concern about reducing the ecological footprint associated with its use.
Large, south-facing openings capture all thermal gains during the winter, while a concrete canopy protects the interior during the summer.
Ventilated façades with high-performance projected insulation. Landscaped roof with insulation consisting of extruded polystyrene, expanded clay, river sand and night-time moisture collection system. Transverse ventilation for cooling.