The challenge here consisted in renovate a small office building, and subsequently change it into housing, as it has been advocated for Coimbra's downtown, seeking to demographically regenerate this historical part of the city. In accordance with its neighbouring buildings, this one's program is now composed of a ground floor for commerce, and the three following floors for housing. During the project phase, it was paramount to understand how, by changing certain architectural codes, would ensure the desirable conditions for living the spaces.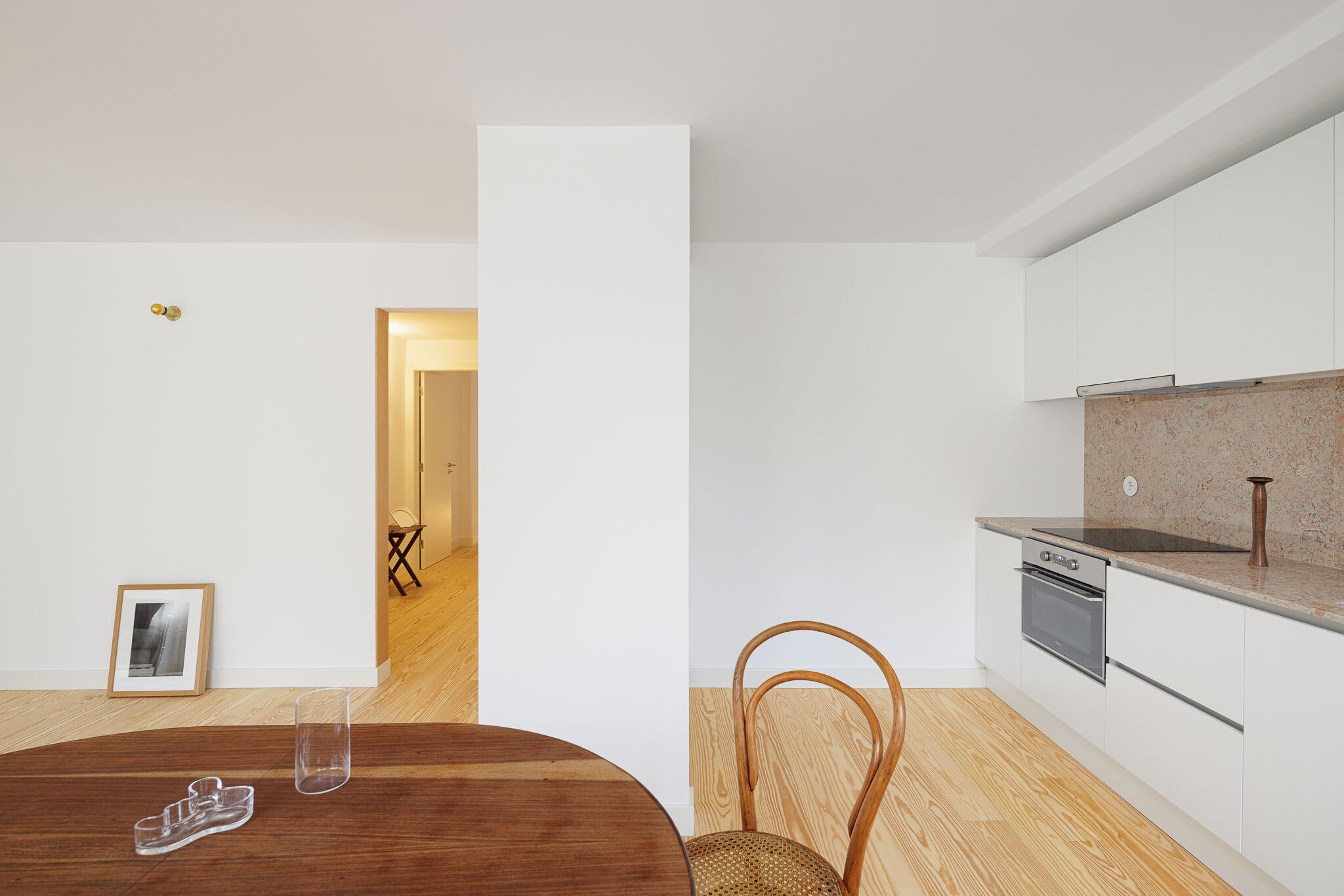 The building's status-quo was a condition that we inherited - and the commitment was to revert, and to improve, whenever possible. The flooring, which was of old grey ceramic mosaic, is now of pine wood, and the footers, as well as the interior walls are painted in white tones, so that light could be the space main character. The frames would remain of wood. Lioz marble and white ceramic complete the material choices. The main staircase, discretely plays its servant role, with light tones, and (almost) reddish afzelia wood on the handrail, enhancing the visual and tactile senses of comfort.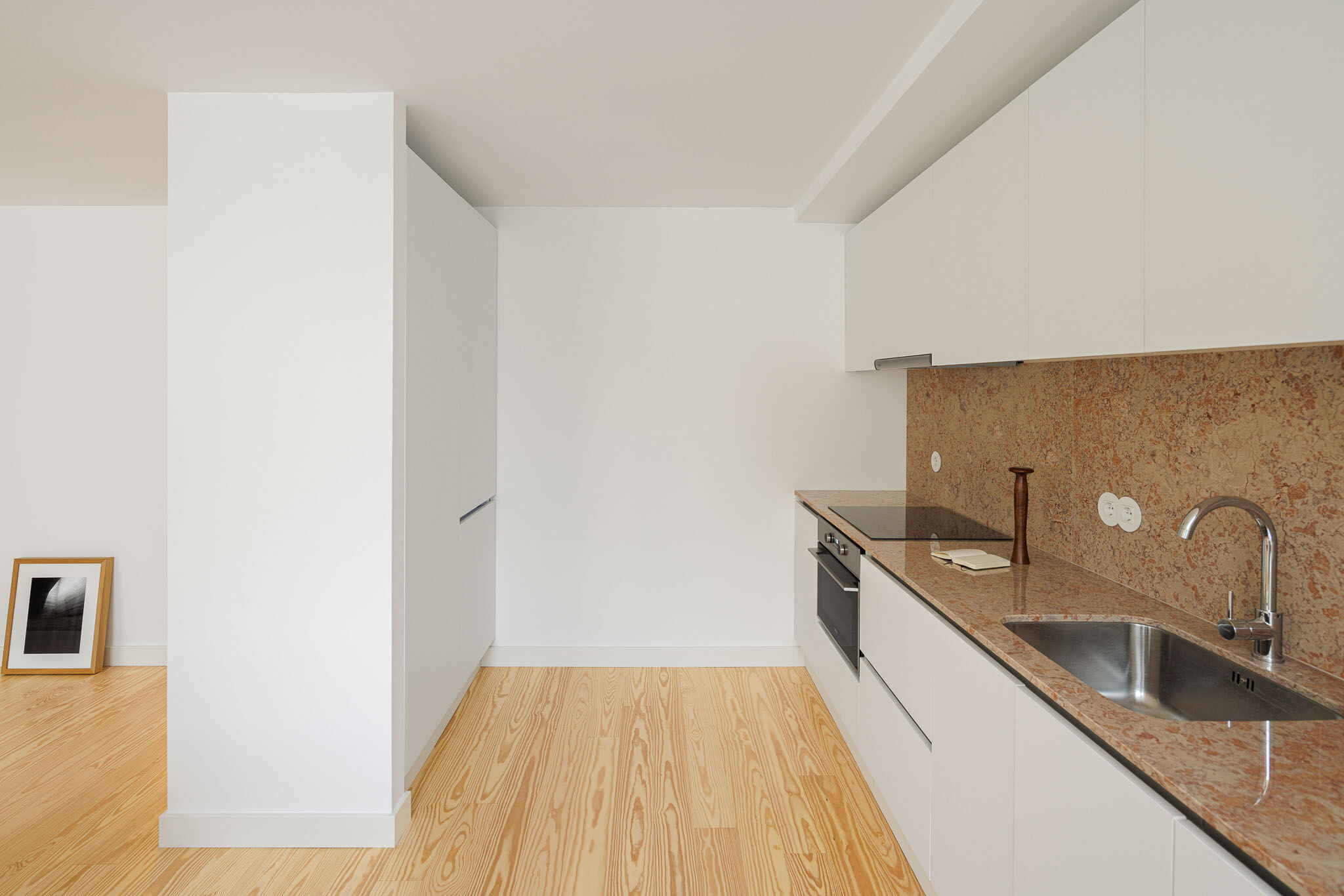 The exterior spaces, such as the patio, and the balconies will have vegetation, in order to increase and come closer to the relation with the natural elements of the landscape. The motto was to do everything so that, in the end, one would get the idea that it had always been like this - silently comfortable.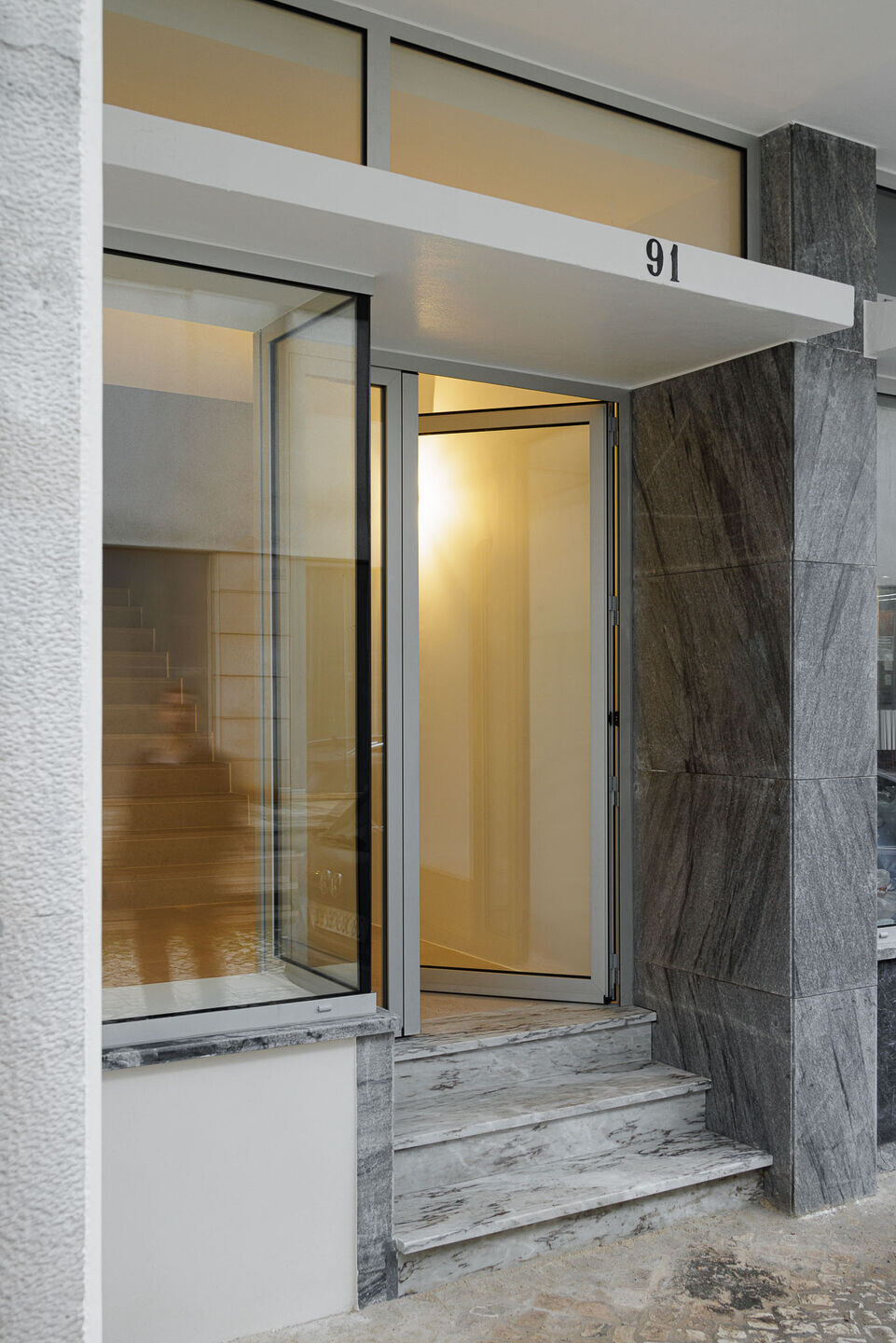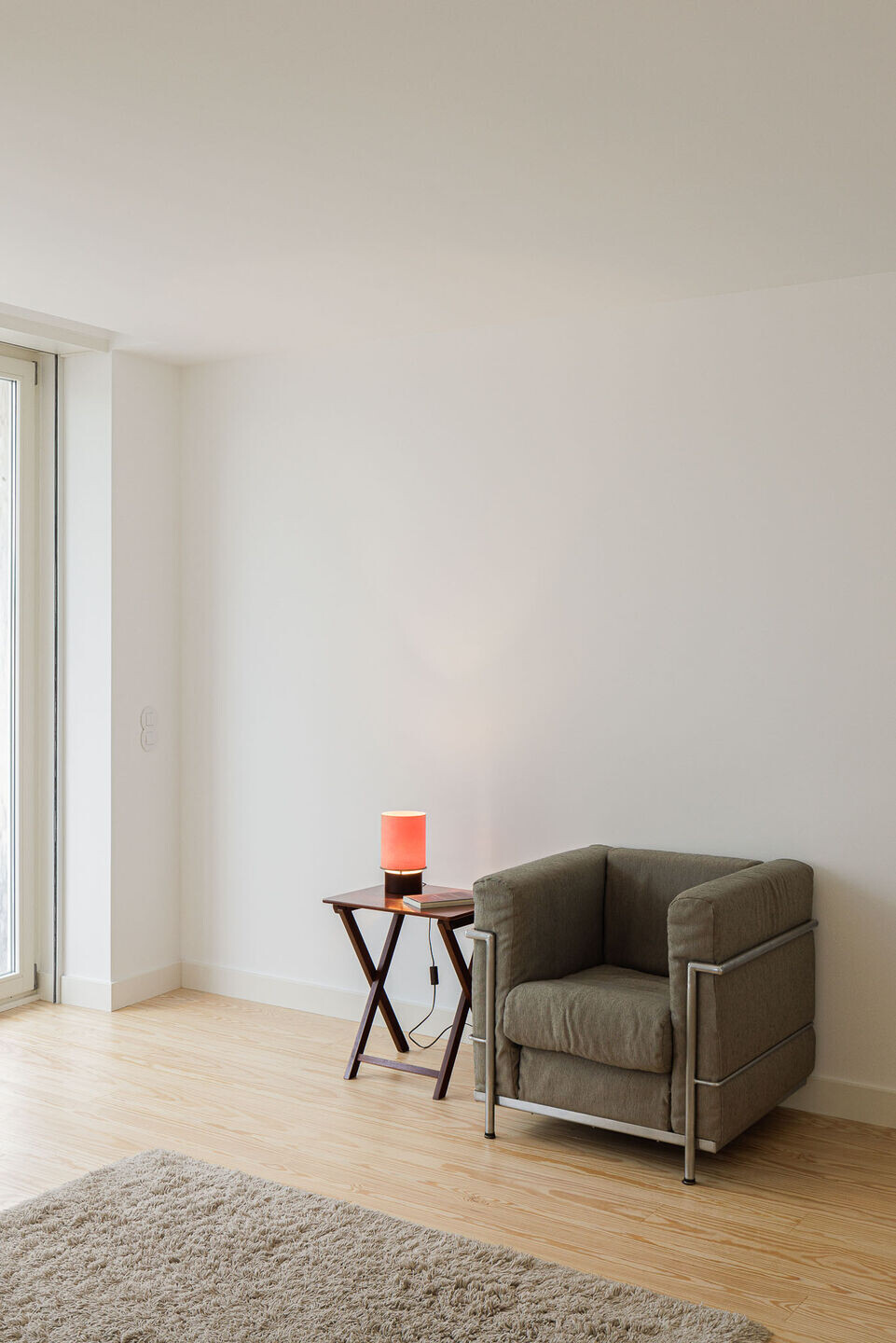 Team:
Architect: José Pedro Lima, arquitecto
Builder: Oliveira & Paiva
Photography: Ivo Tavares Studio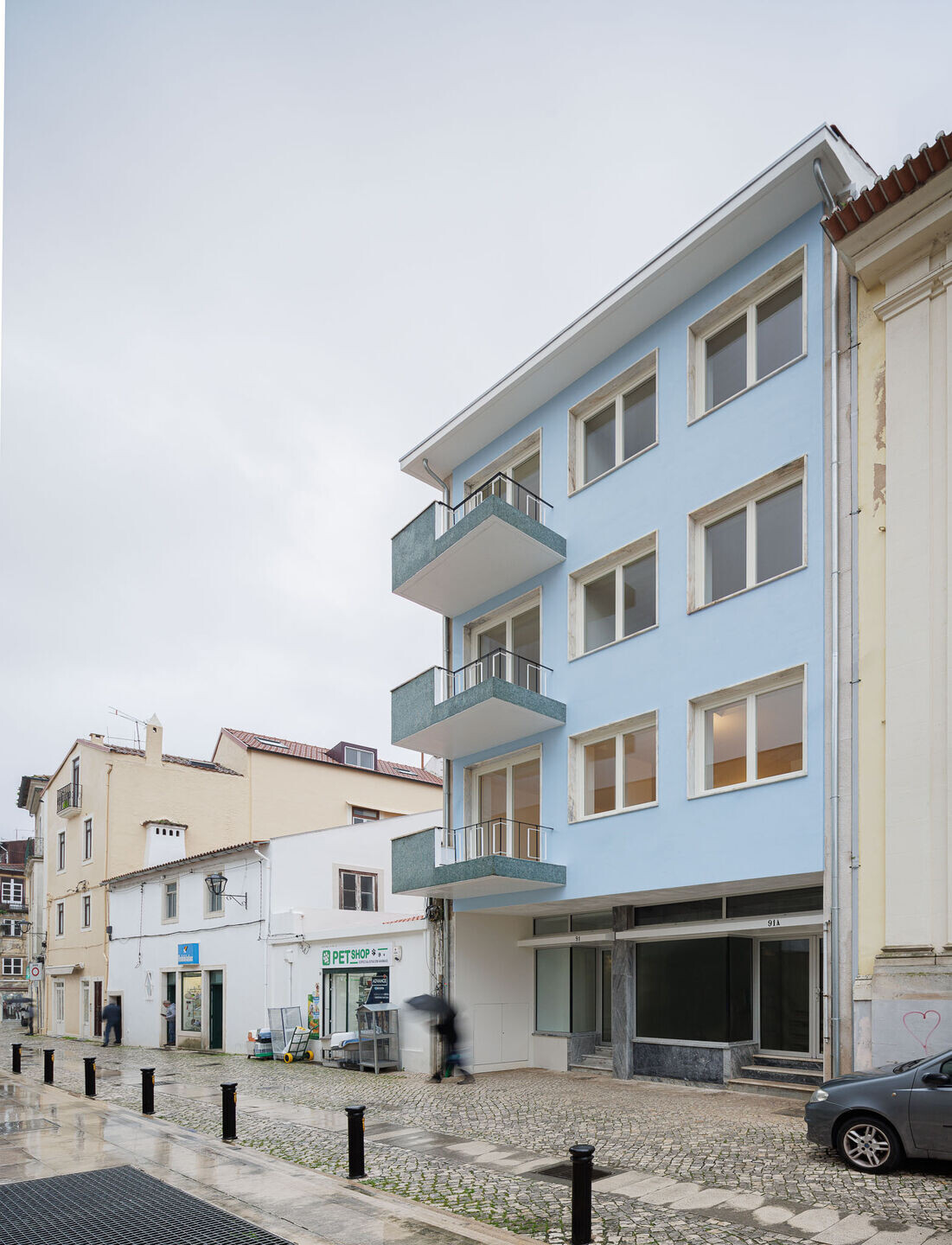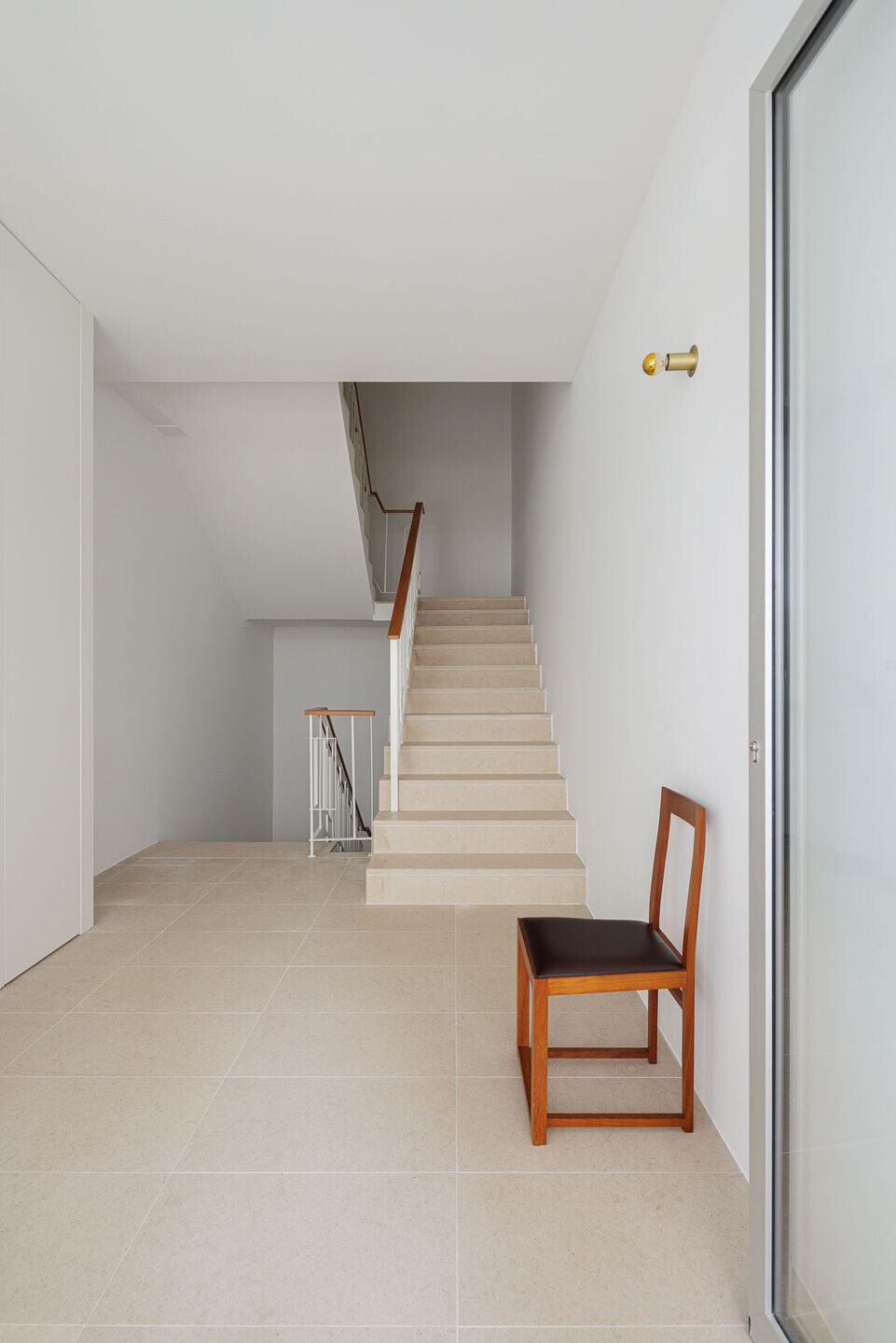 Material Used:
1. Poiarmex: Carpentry / joinery
2. Spss: Furniture (chair, lamp)
3. Primus Victoria: Ceramics
4. Alessi: Furniture
5. Teka: Appliances
6. Casa Cofil: Lighting