The design theme was the approach to nature through materiality, the contamination of natural light and their introduction into the urban context, in wich the space is located.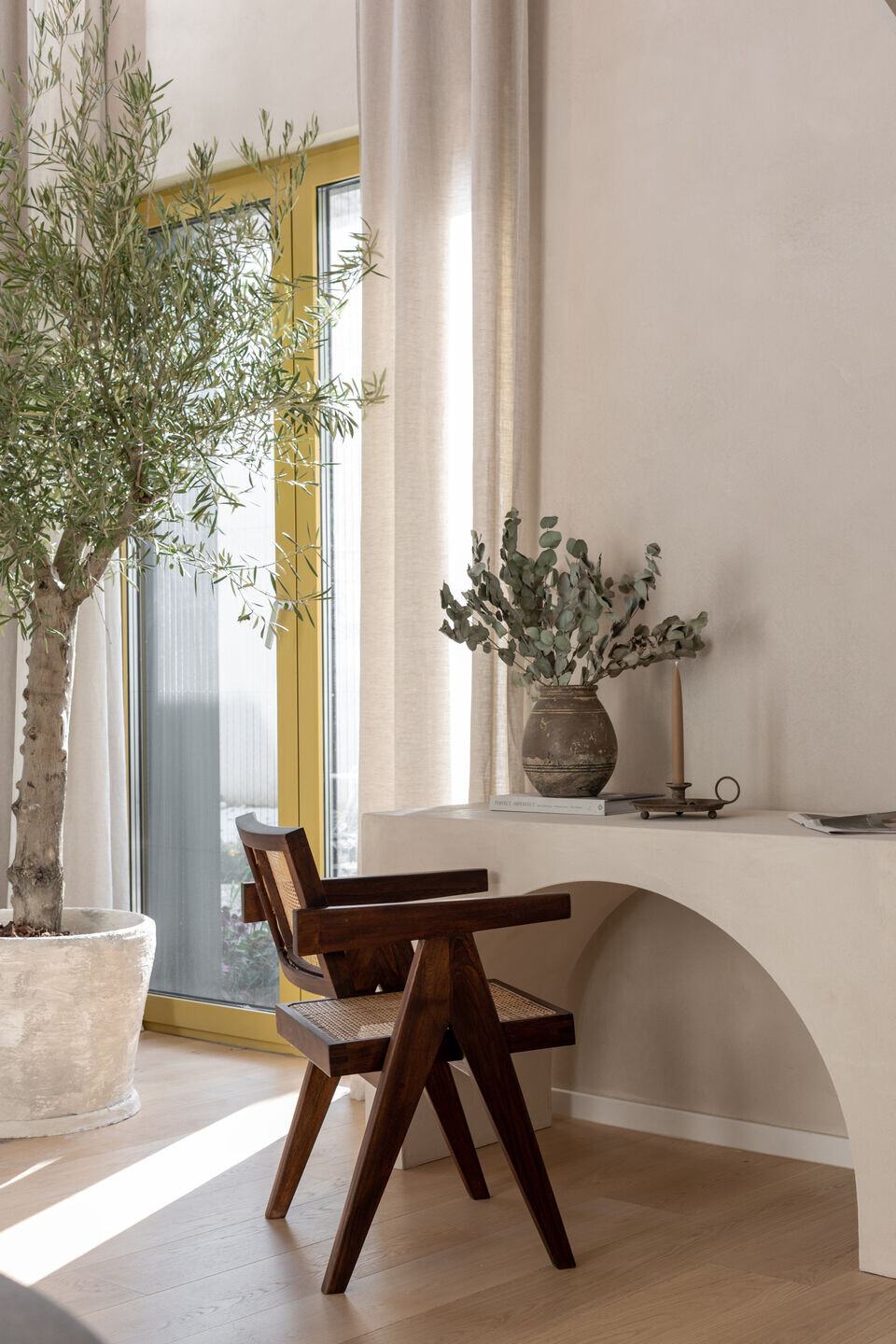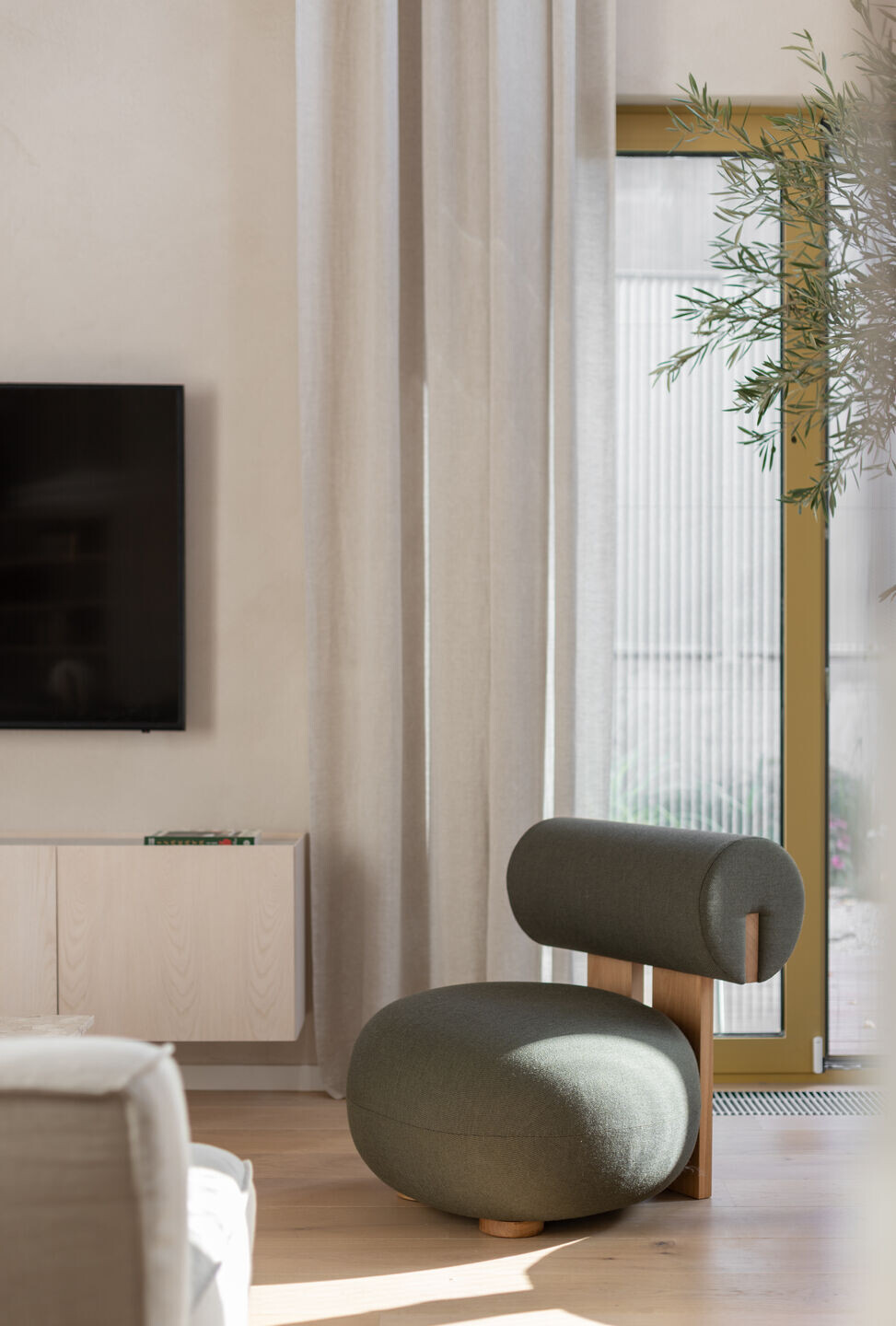 Finding the balance between old and new decorative elements, as well as keeping that imperfect feeling through materality.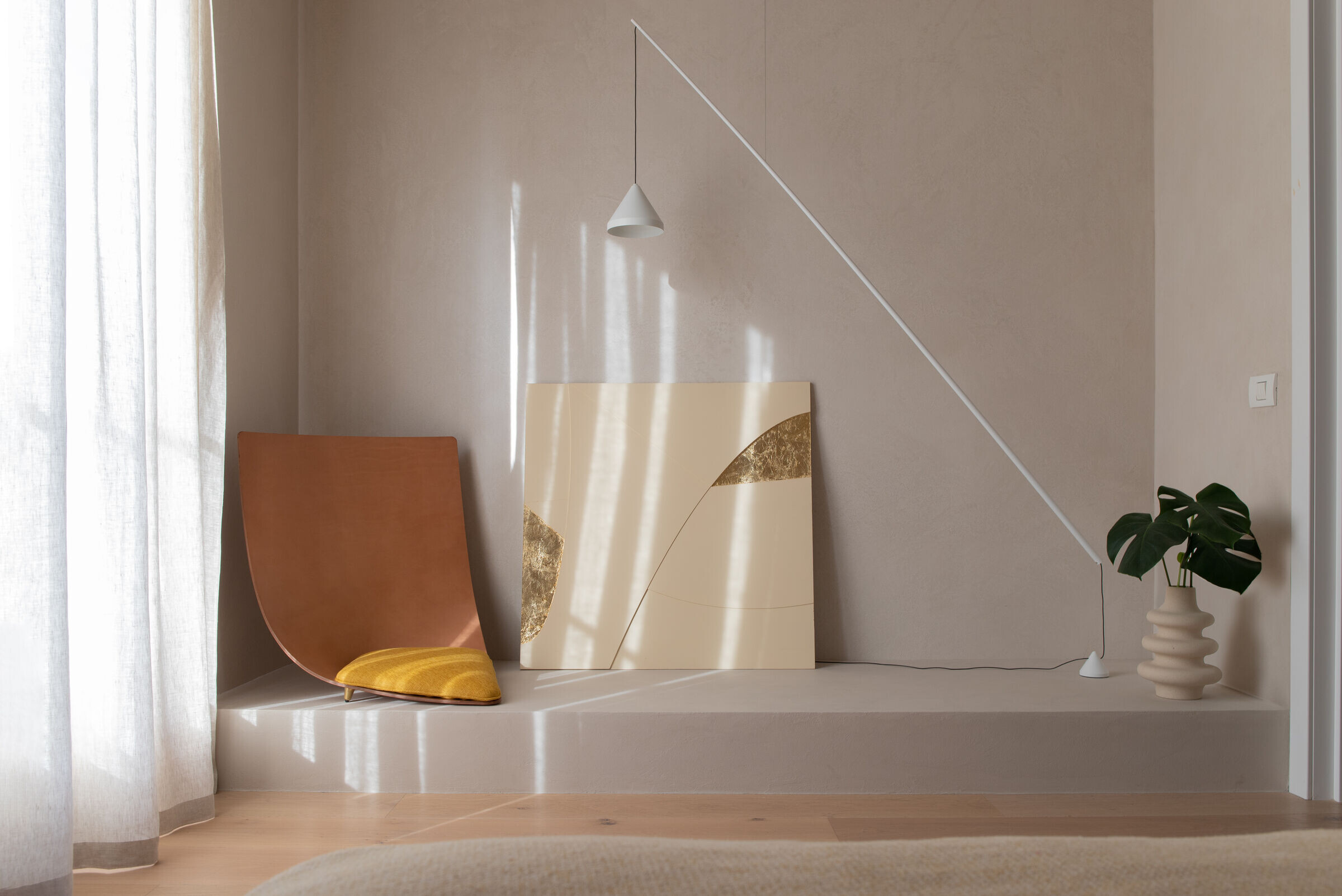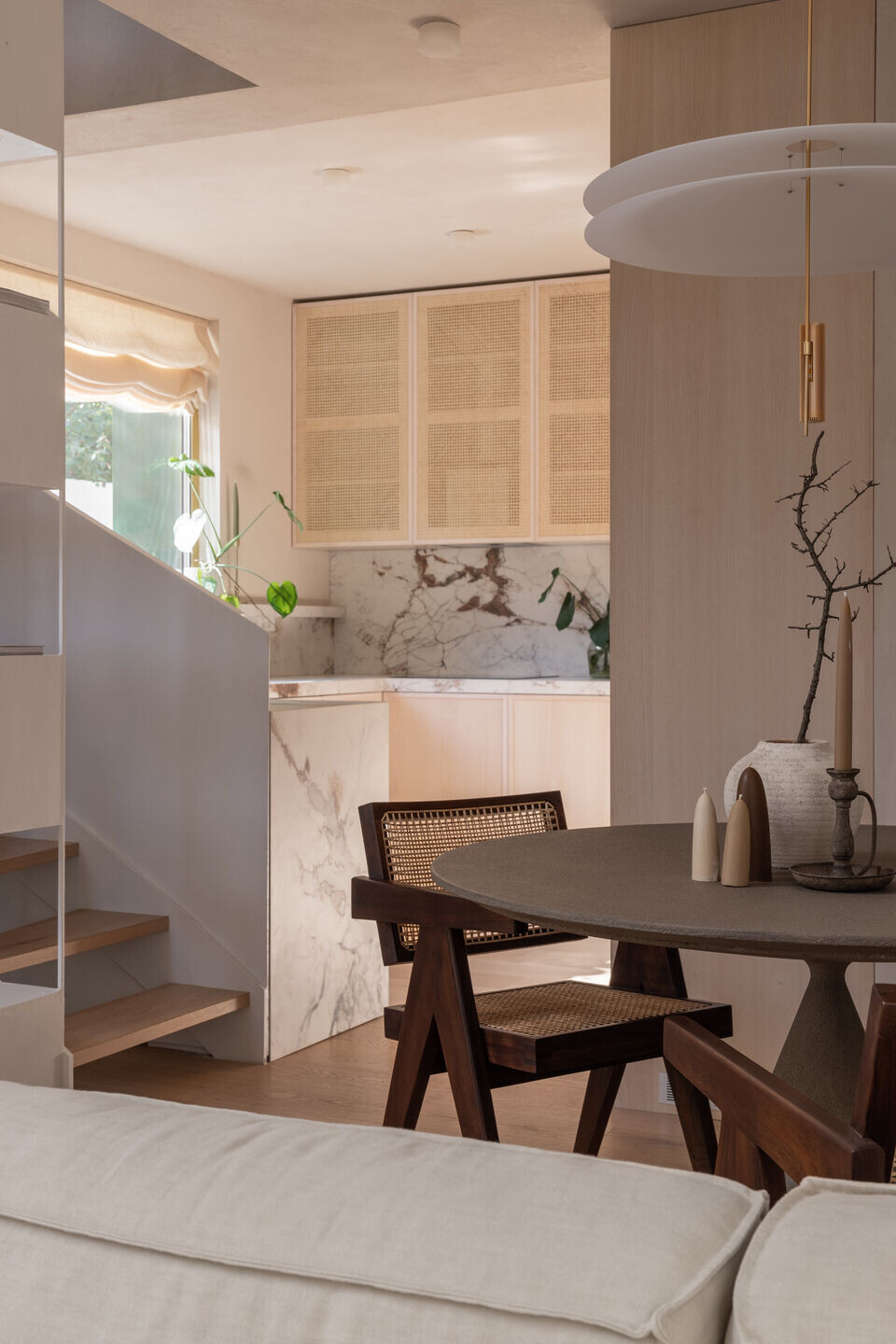 From the "imperfection" of the decorative wall paint, to the textured stone and the ash wood, the decorations as well as the plants chosen, all tend to outline the essence of life in an urban context, but as close to nature as possible.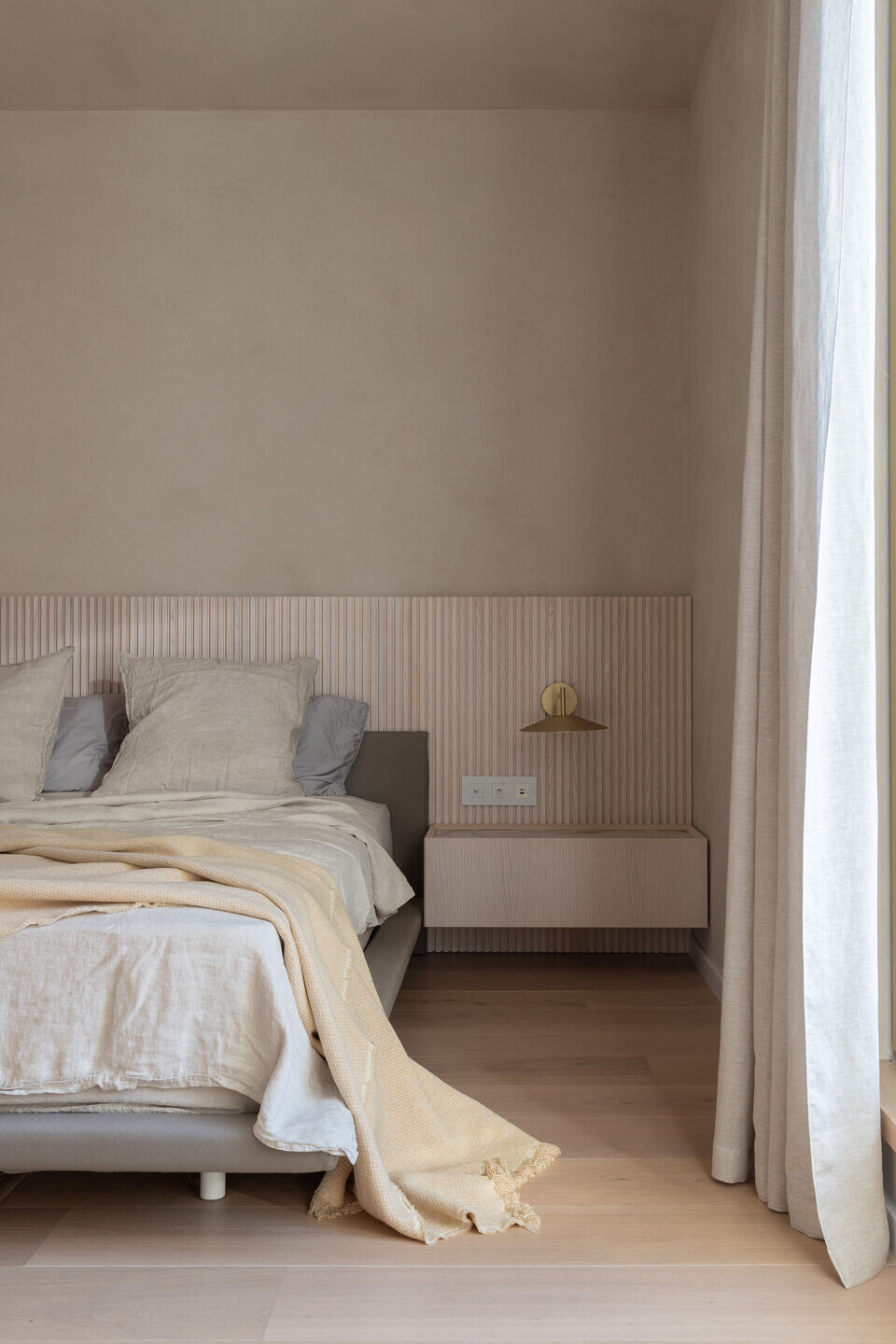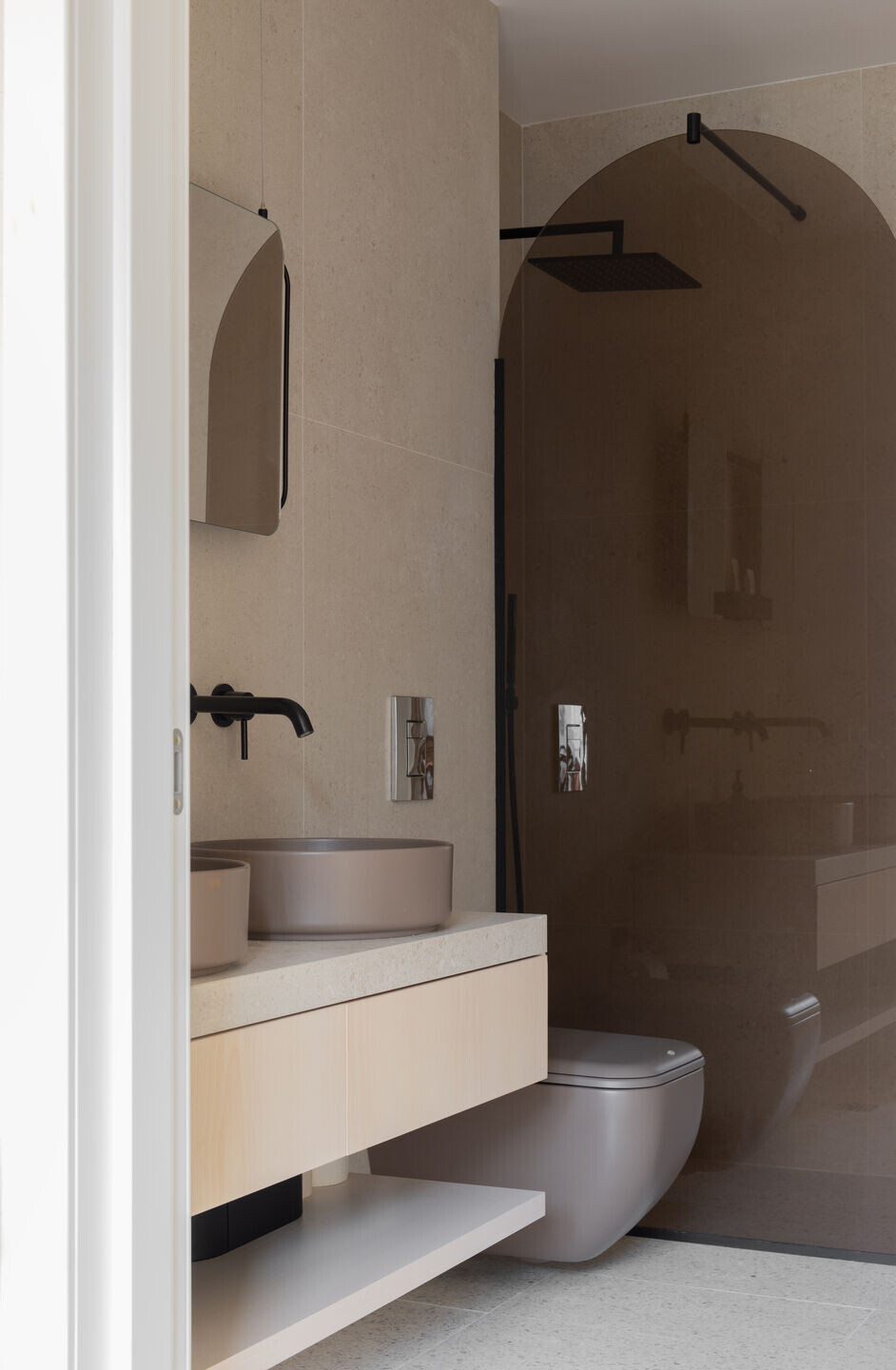 Team:
Interior Designers & Photography: Ioka Design
Other participants: Robert-Eugen Dumitru
Materials used:
Interior lighting: Vibia ( dining + bedroom), Aromas del Campo ( kitchen spots), Contain (staircase), Leds C4 (bedroom), Flos(living room), Nemo Lighting (kitchen) LucePlan (dressing)
Interior furniture: Sia Atelier (custom made furniture), dining table ( Desalto), Bed (Living Divani), Armchairs (Norr11 and Gubi), Bedroom armchair(Toru Barcelona), Dining chairs ( Srelle),Sofa (Bonaldo)