The new Warsaw headquarters of Red Bull are located in a postwar industrial building enclosed in a XIX century fort rampart. The building served as a radio and TV compartments production hall since 1960 and was revamped later on into a design workshop and office hub.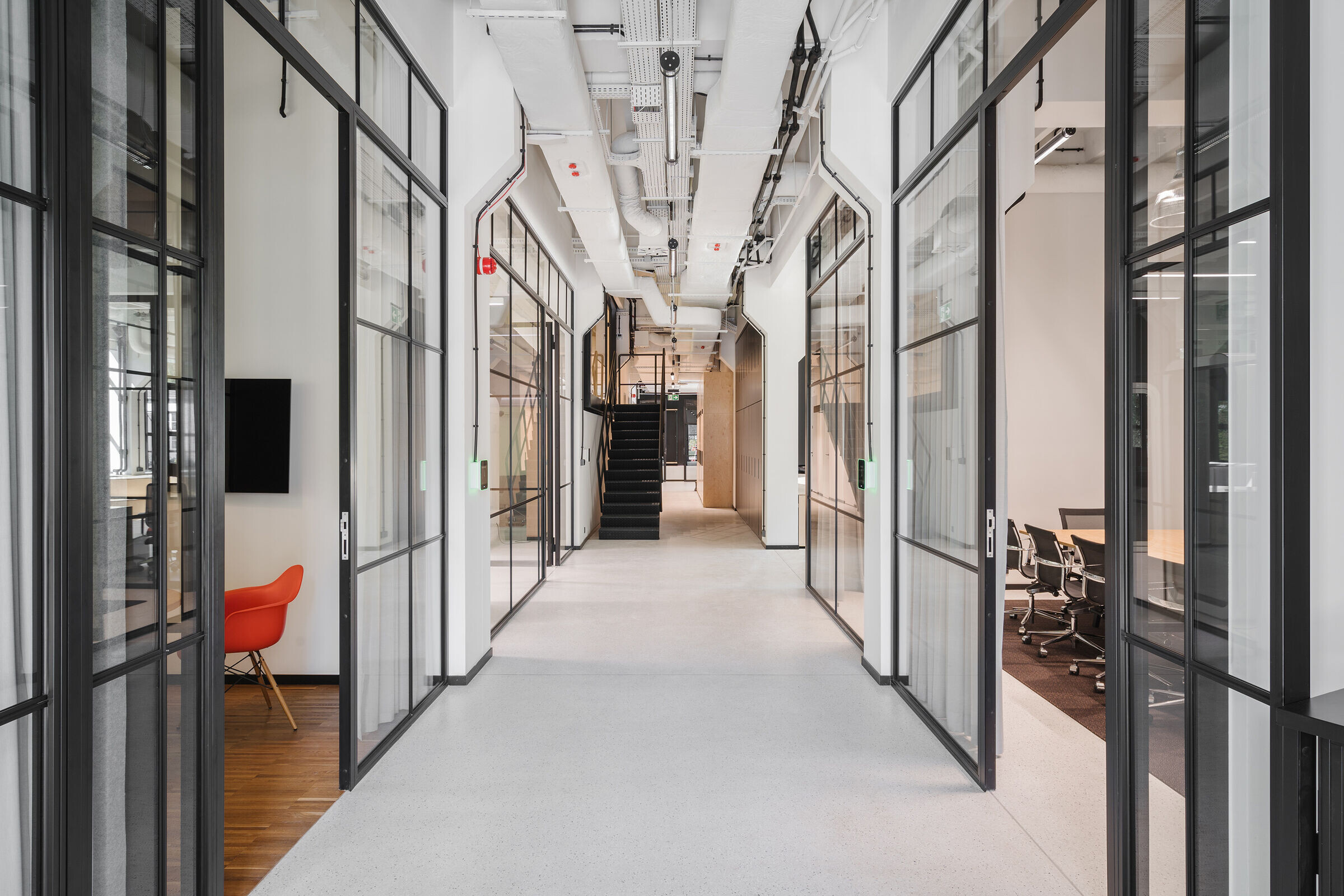 The Red Bull energy drink company best known by the extreme sport and innovative world records sponsorship expected an inspiring, authentic and sustainable office environment. The tall and naturally well-lit existing space had this potential.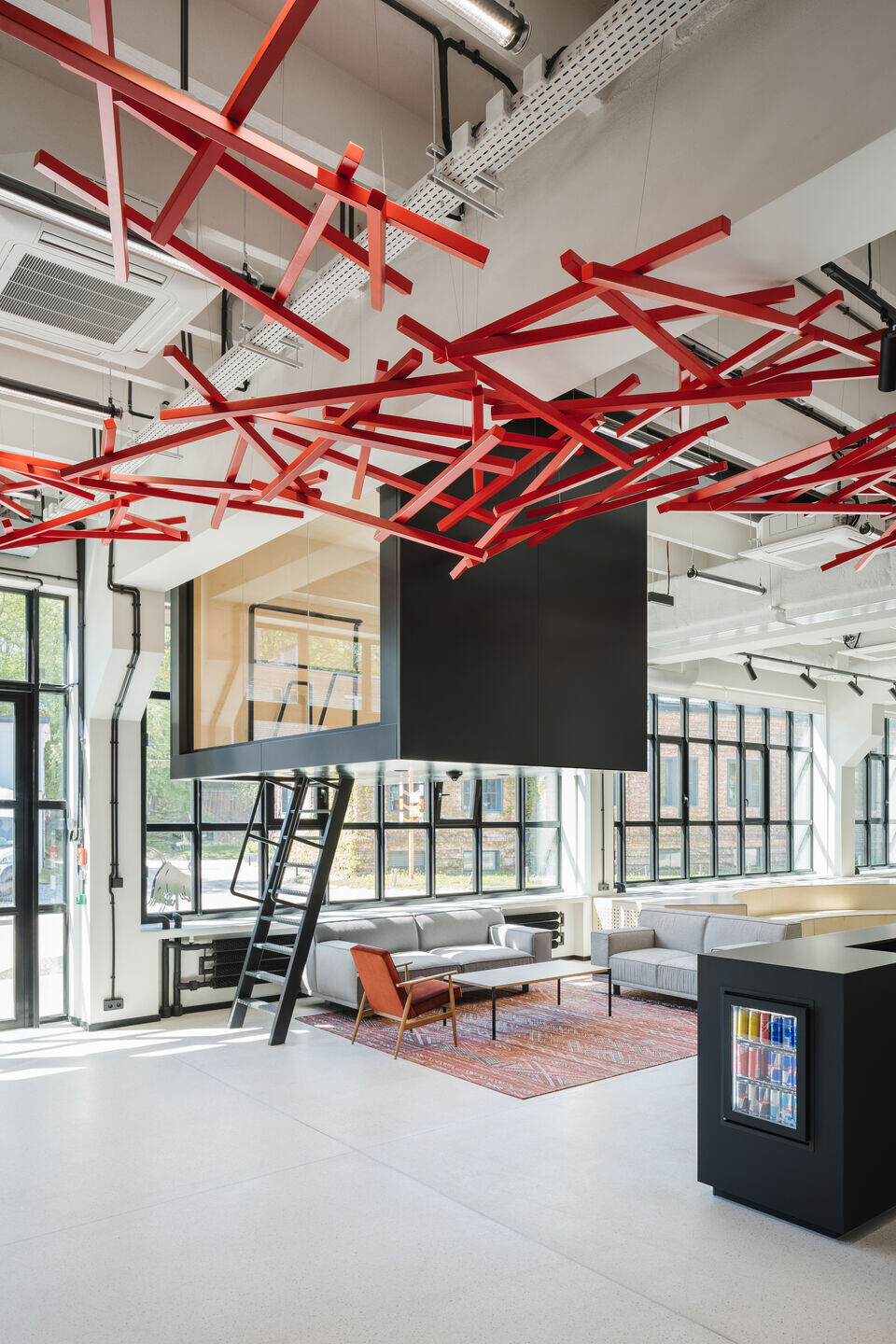 An art installation of red battens - Wave of Energy - swoops above the entrance area. The wall of polished aluminum at the back of the reception desk in the lounge area is a reminiscent of the silver Red Bull cans. The front of the house is set around a plywood seating arena, where team meetings or office events may be held. The large curved video wall is a commissioned flexible OLED screen composition.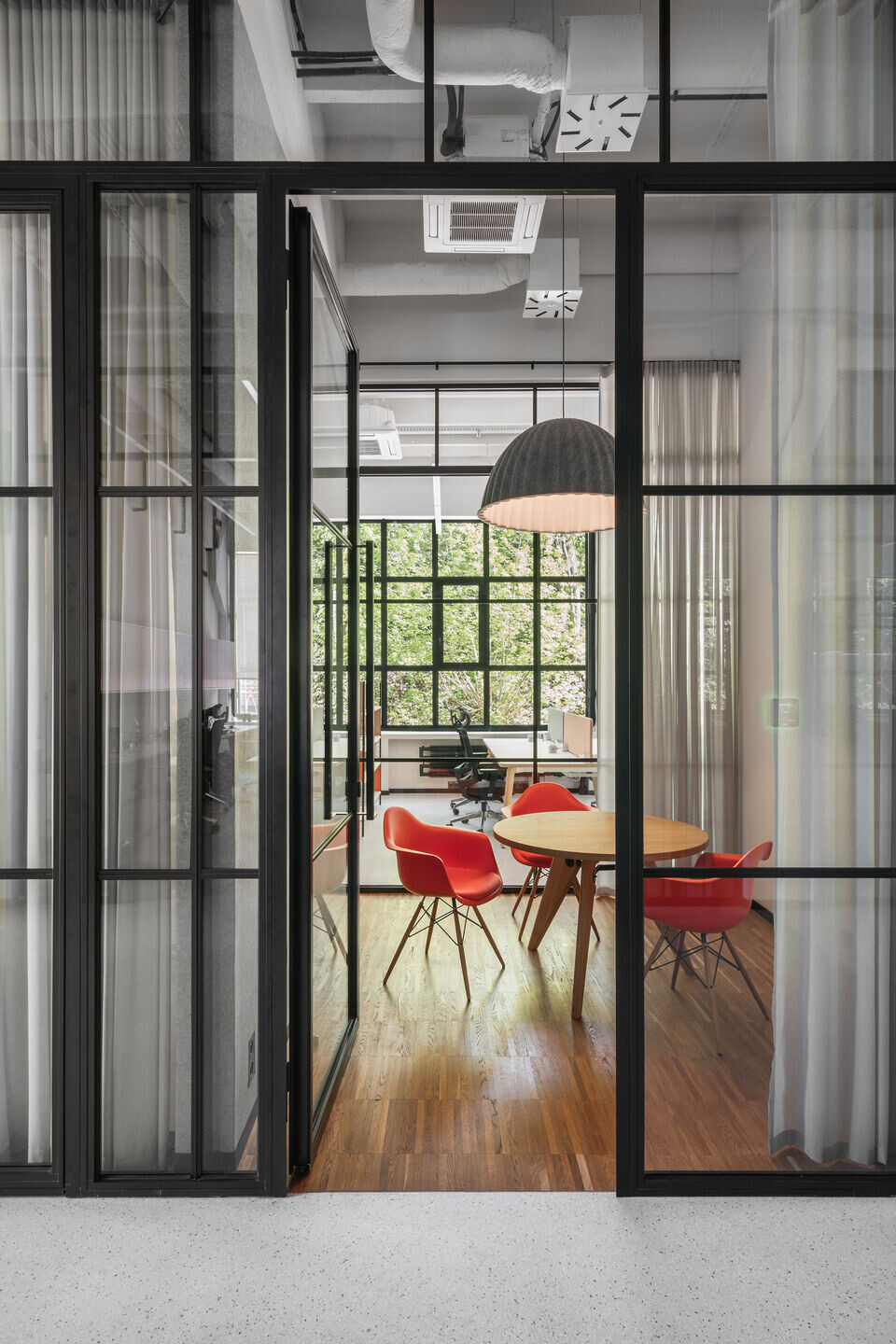 One of the most important aspects in the design process was the wellbeing of the Red Bull staff team. The two office floors are a mix of open space layouts with quiet workplaces. The amount and location of different sized meeting rooms and 1-2 person focus pods, as well as a range of quiet and loud relax areas meet high end fit-out standards. The office layout allows cross-working depending on the employees choice of type of activity during the day. Coffee points and soft seating areas, located throughout the building, enhance informal meetings, team work and collaboration.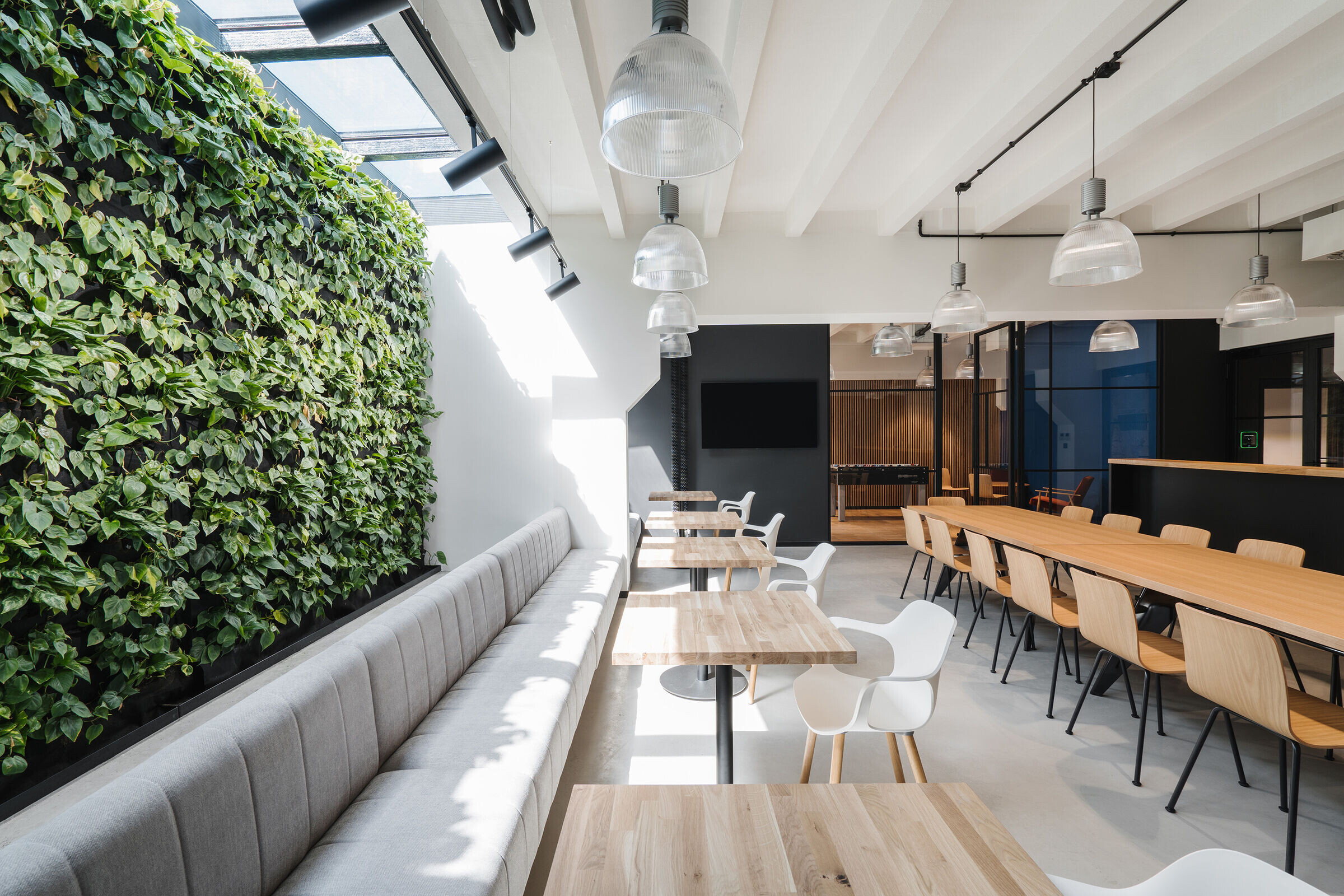 Special attention was brought to achieving satisfying acoustics by applying plastered acoustic ceilings to the existing slabs. The lighting function makes it possible to adjust the color temperature of light to ongoing needs in open space areas.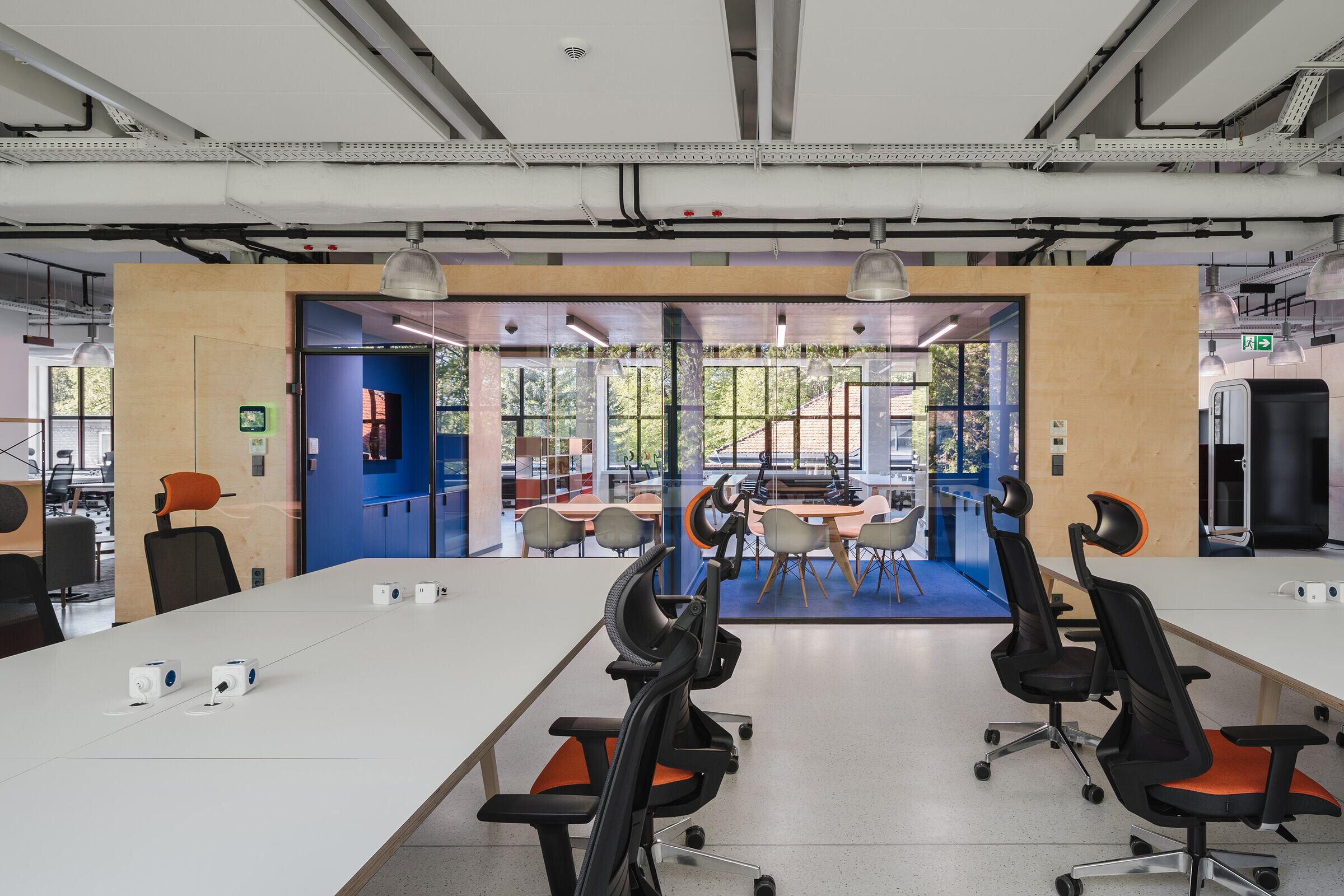 Two office floors are finished with new white marble terrazzo floor with white and black stone grain. Chosen walls of the office cladded with wood batten panels - natural oak and black shou sugi ban burnt wood. Birch plywood is the main material used in woodwork throughout the office. The mix of simple white topped workbenches with a choice of vintage styled soft seating and rugs in leisure areas create an informal atmosphere.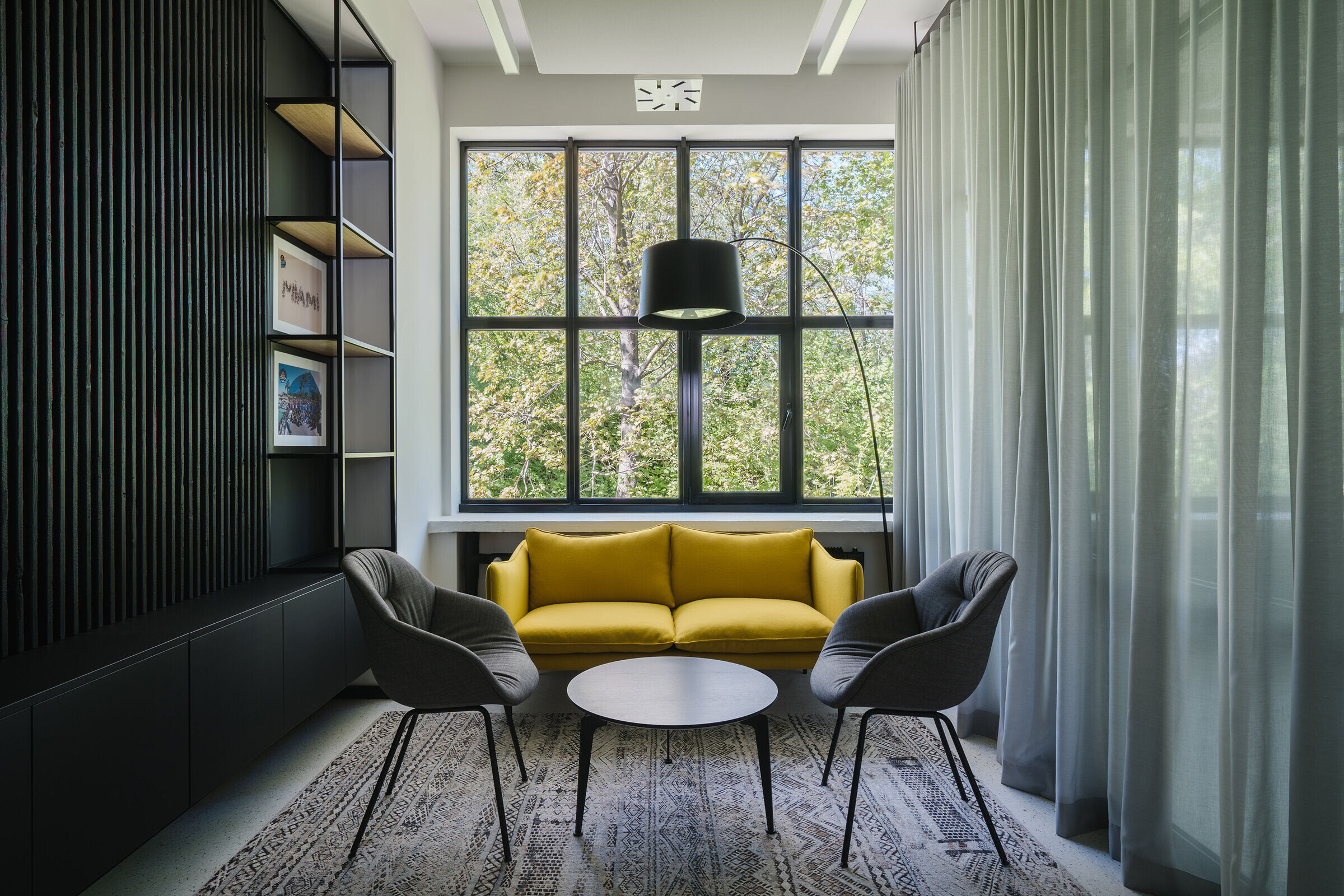 The suspended mezzanines, cladded in black metal sheet with plywood interior, fit quiet work rooms. The cubical conference rooms on first floor, with plywood outside and an all blue interior, divide the open plan office into team sized spaces.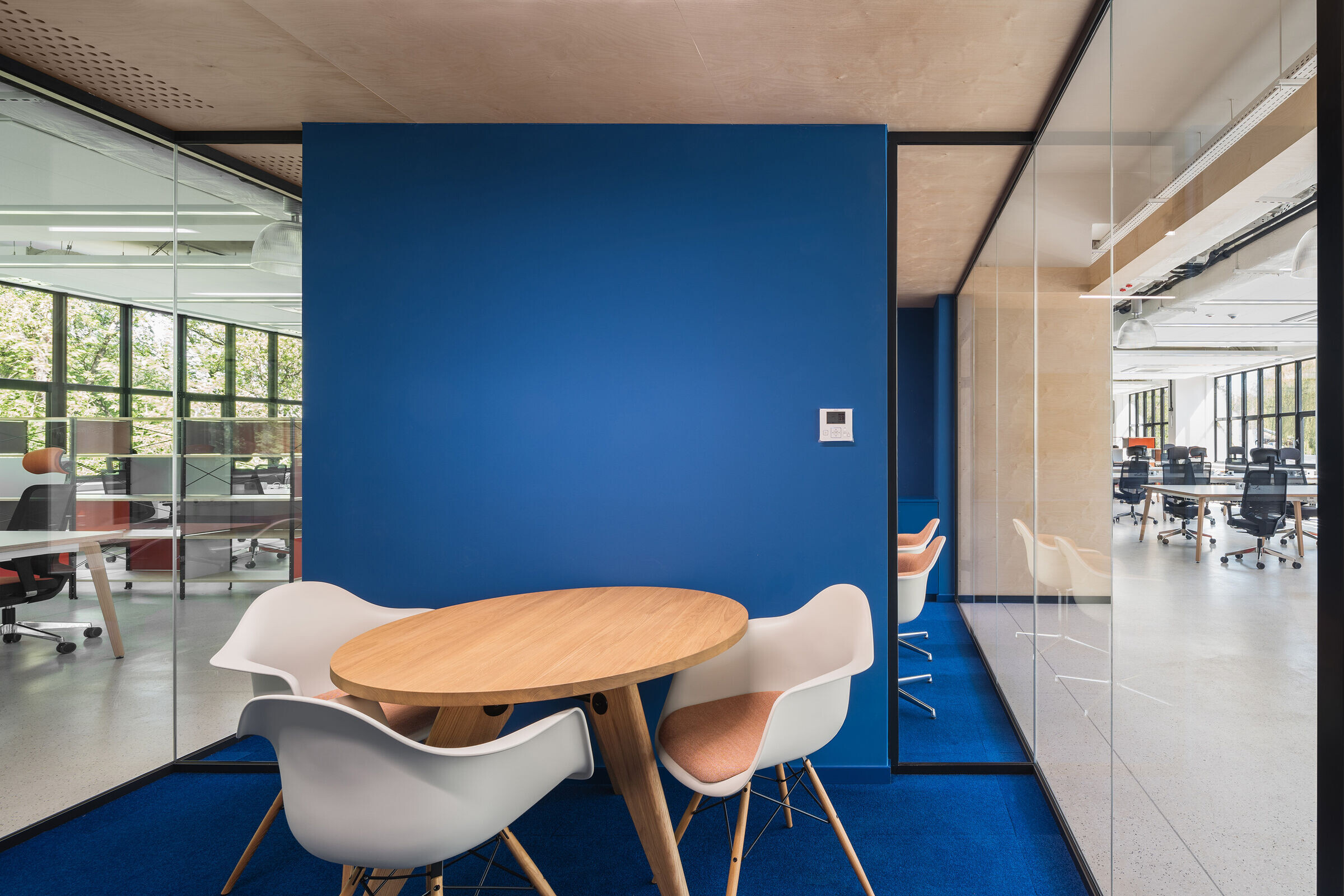 By adding a skylight in the basement along the external wall, the interior changed diametrically. The basement now holds a large cafeteria and socializing area with a green vertical wall, gaming and relax area, recording studio, as well as bicycle racks, changing rooms and shower facilities to boost activity and cycling.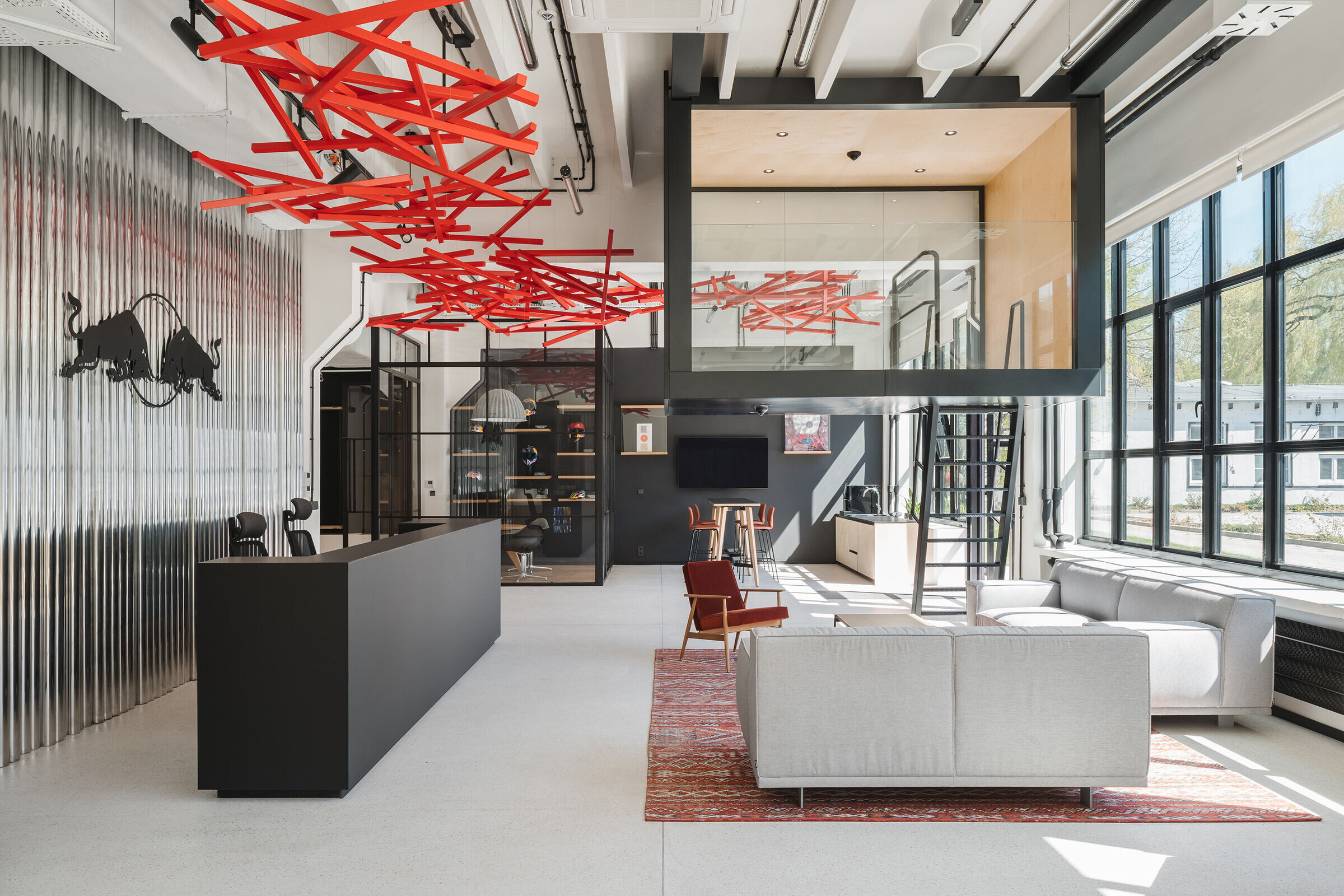 Overall, the careful approach to adaptive reuse resulted in creating a timeless, informal and domestic office environment. The new RED BULL office is pleasant to work at as well as hang out with fellow workers - filled with light, air and good energy.