The project highlights the heritage of this typical Brussels "Maison de Maître" while radically changing the way of living in the house.
Typical Brussels house are traditionally built following a plan of 3 rooms in a row. The rooms that are on the street side are prestigious spaces, while backyard rooms are dedicated to service. The central parts, which often lacks direct daylight, are generally left as secondary spaces.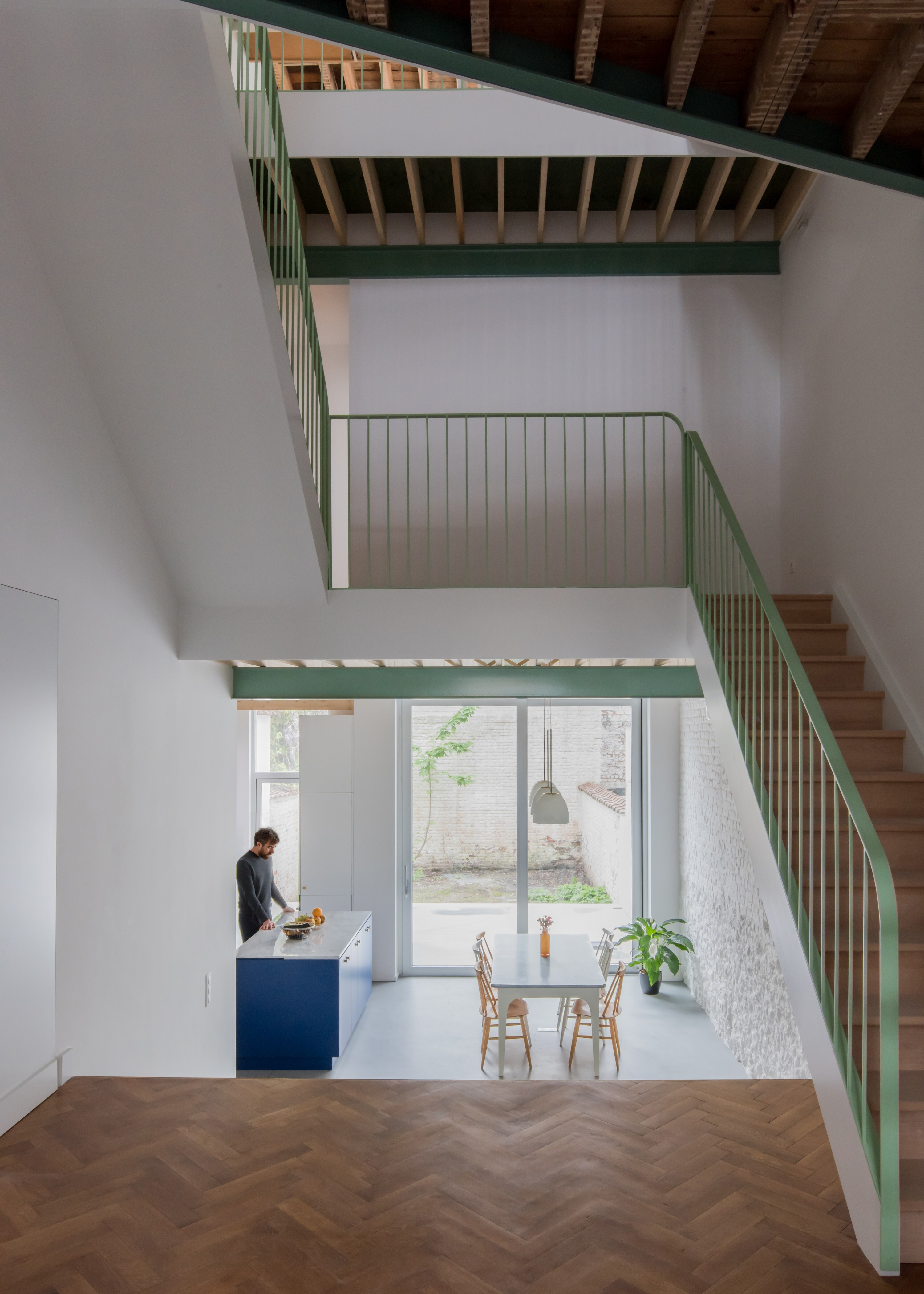 This beautiful house located in Ixelles is no exception to this rule. The project, which aims to transform the first 2 levels of this house into one dwelling, takes advantage of this configuration.
On the street side, the rooms are perfectly restored in their original state, by the conservation of their volume and the rehabilitation of their decoration.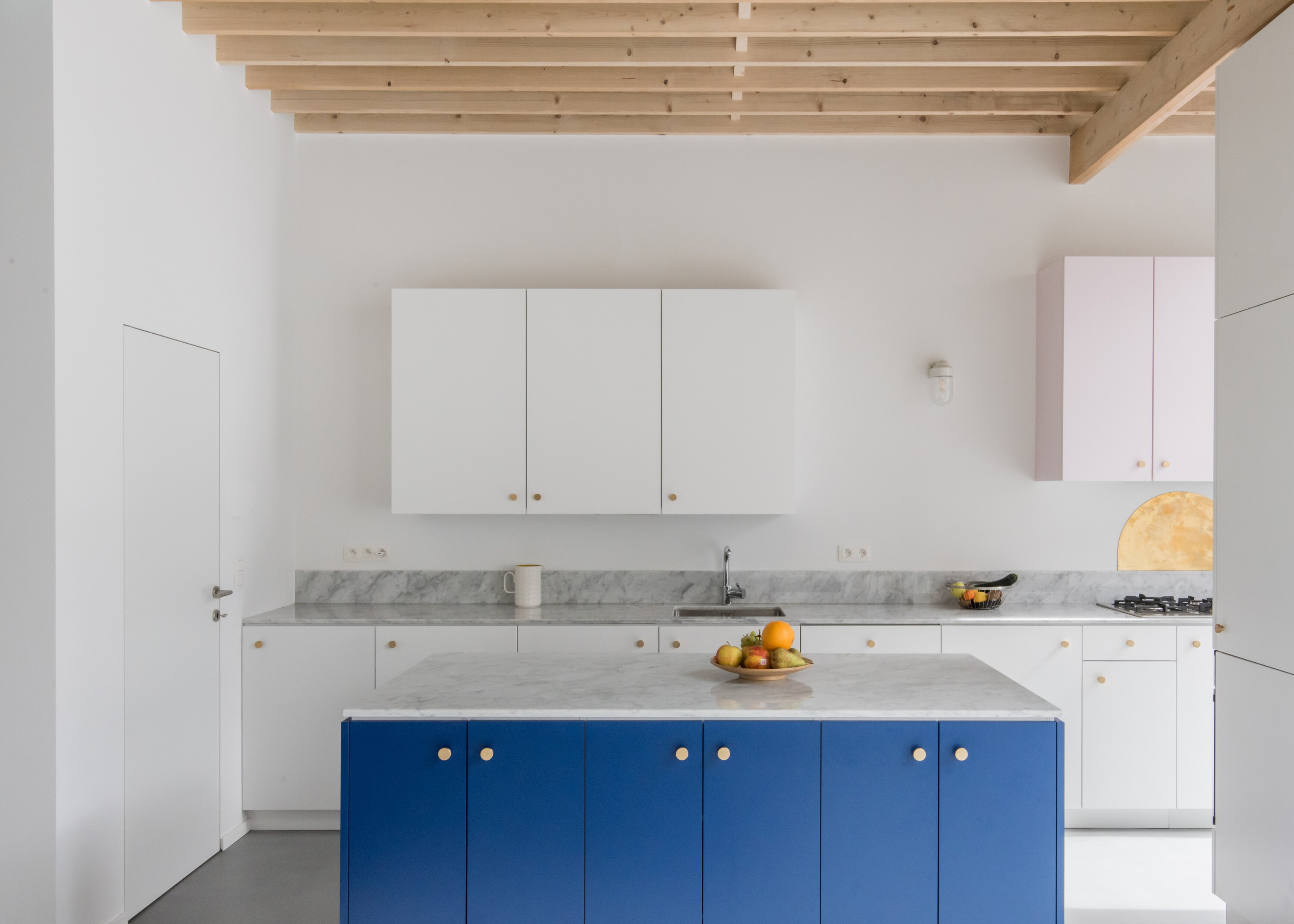 The central parts are dematerialized and transformed into a large staircase. This intervention is inspired by Belgian architect Victor Horta, which, a century ago, upsets the plan of the typical Brussels house by implanting the staircase in the centre of the house, source of light and visual connection. The stairs are connected to large landing like mezzanine, allowing to receive other activities than only traffic, transforming this space into a living area.
Garden side, all floors and walls, without heritage value, are demolished.This leaves room for new structures that host the bedrooms. The level of the ground floor is lowered along a monumental concrete stair, so that the kitchen and the dining room reach the level of the garden and gain ceiling height. Lowering the level of the ground floor also allows to integrate an additional floor by a set of split-levels, and therefore, reach the program of the client.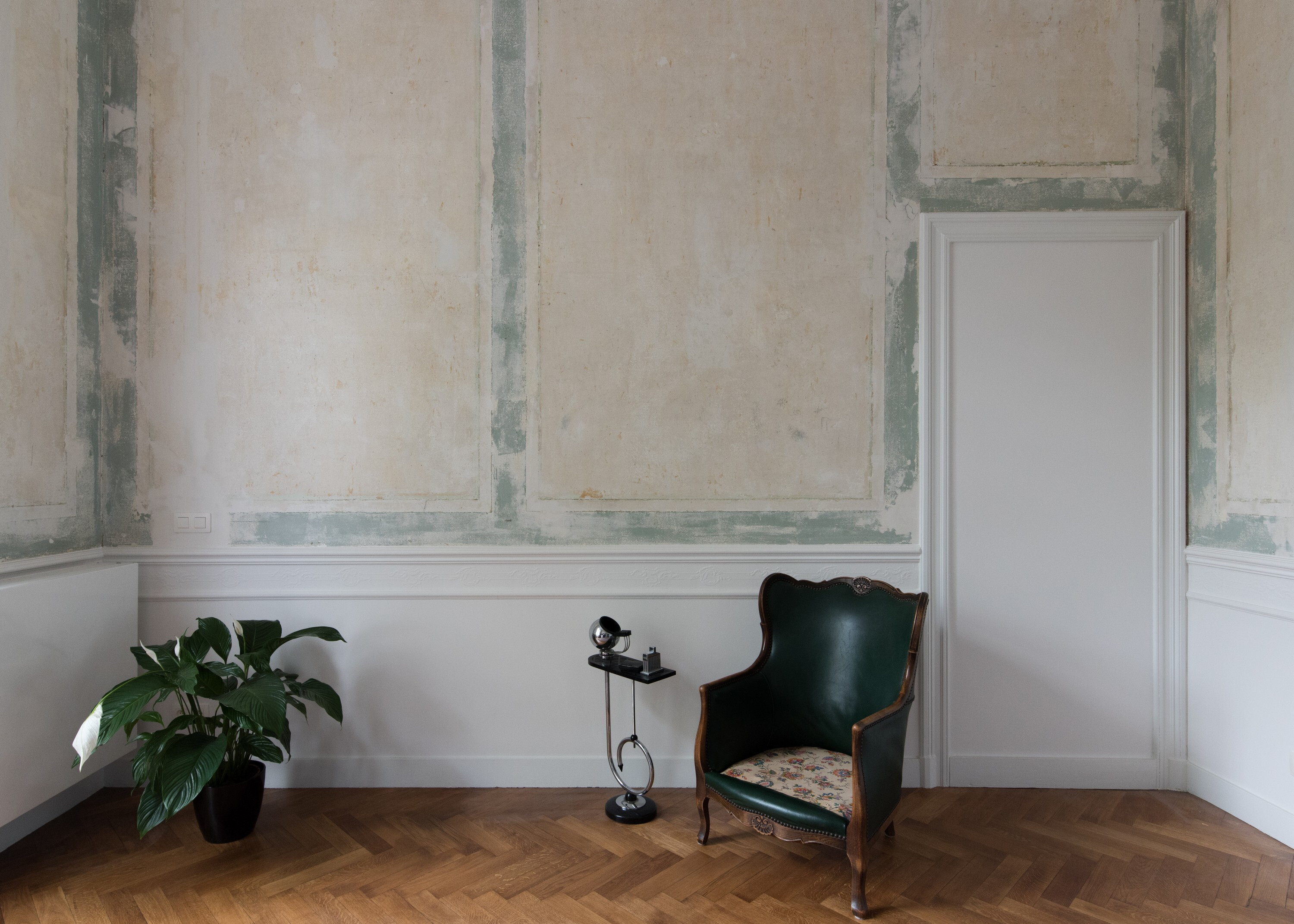 The project makes an intensive use of reused materials, saved from the demolitions or shopped at ROTOR (wooden floors, lighting, hardware, ...).