The corner plot is inclined, overlooking the Euboean Gulf. In order to optimally refer both to its surroundings and the sea, the house is placed diagonally, inscribed in a triangle. The horizontal prism is anchored at the southwest corner of the fieldthrough a curved-shaped end.Anti-diametrically it is released with dynamism, hovering over the ground. Its patio is accessible just below this swing. It is developed on two levels, with the first one receiving the entrance hall, while the living room and the sleeping quarters are arranged in the piano nobile. All the main areas of the house are located on the perimeter of the informally trapezoid patio that hosts its inner courtyard. A Melia Azedarach tree is already growing in its center. The first level comprises the entrance, parking spaces and the underground auxiliary facilities: mep, cellar, storage.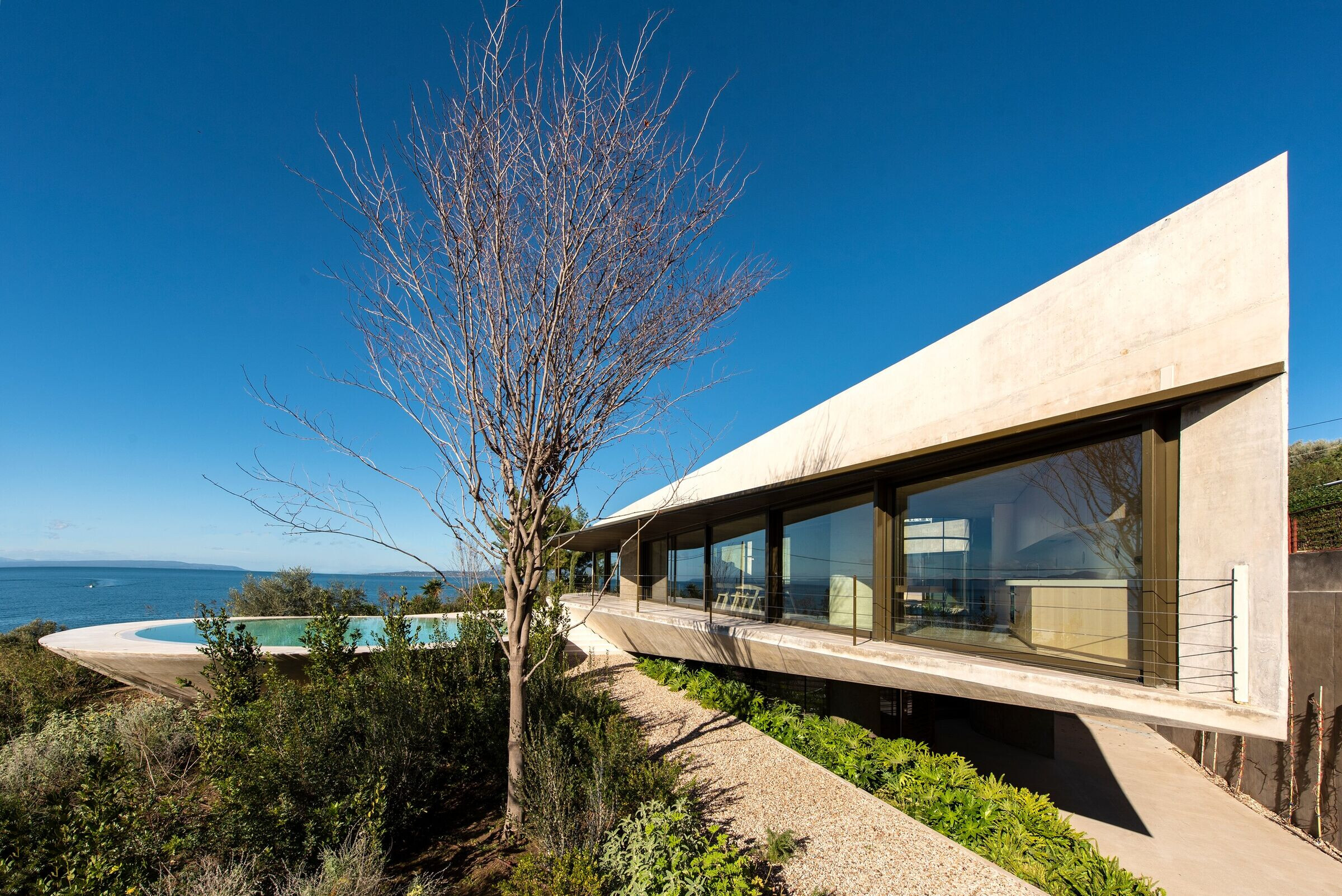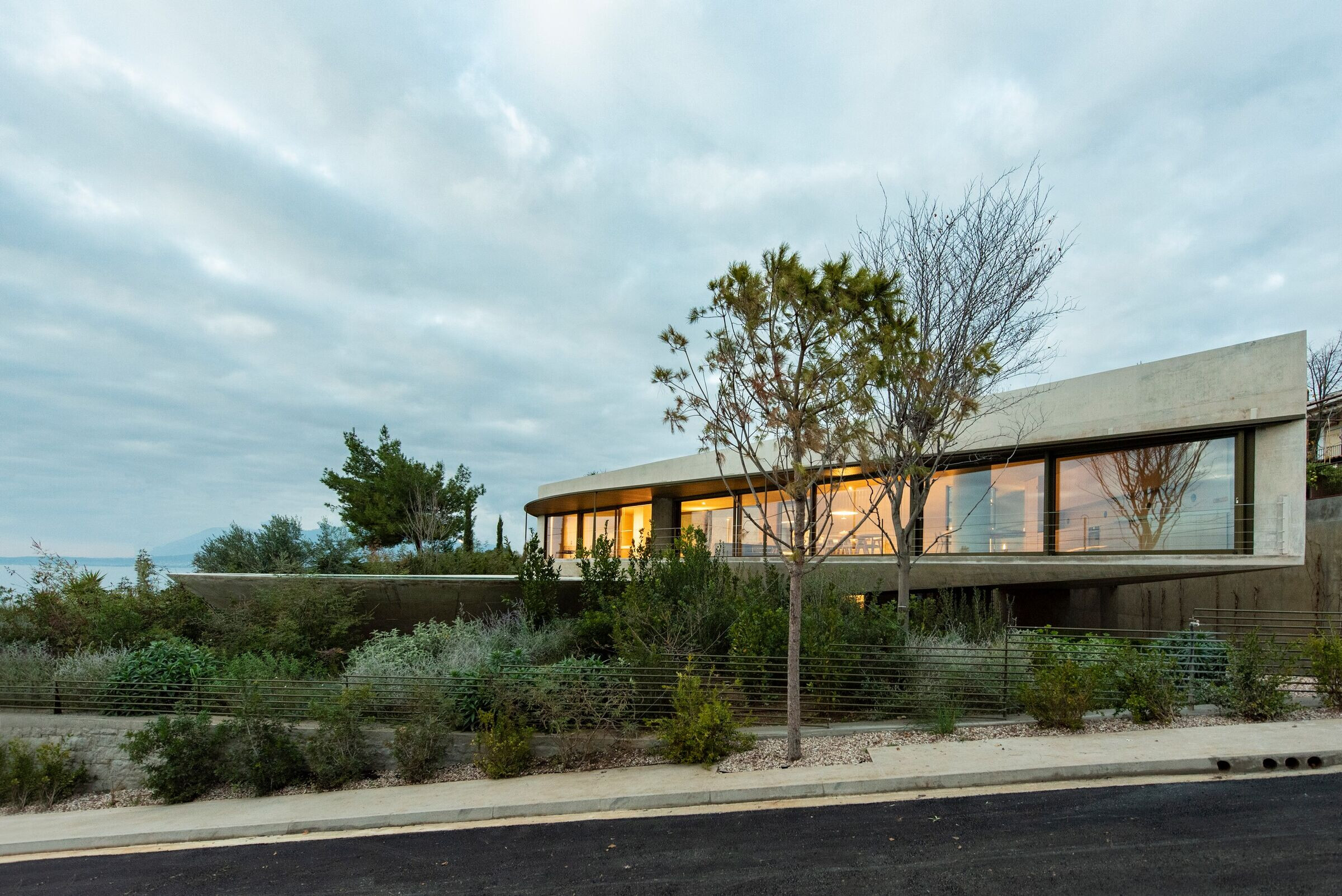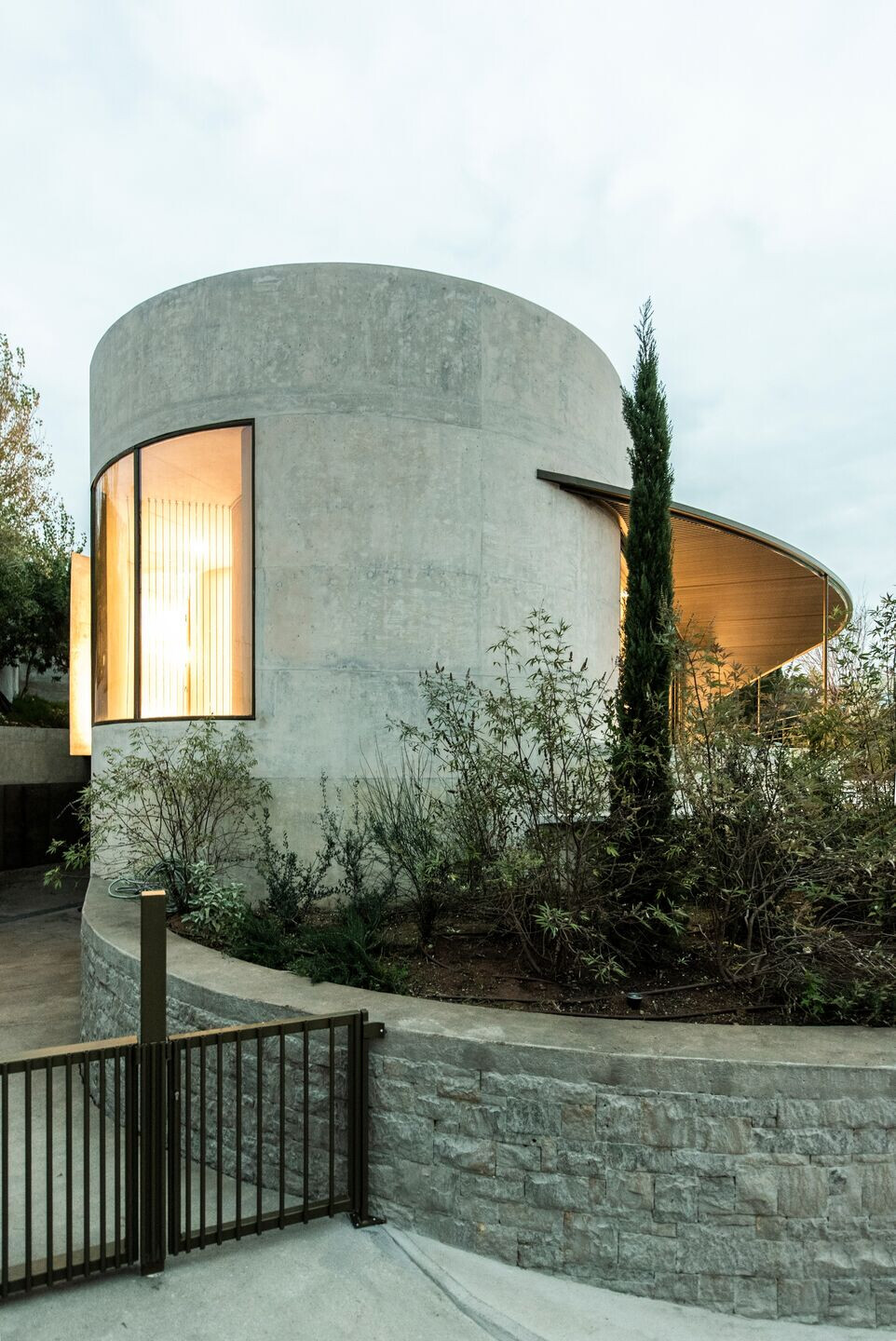 The load-bearing structure is made of reinforced concrete, which is tinted with an earthy, absorbent paint and remains uncoated on ceilings and walls. An elongated curved veranda is an additional expansion of the living space to the southwest - under a cantilevered pergola of the same shape. The swimming pool refers to the latter and is shaped in a sculptural way, also from exposed concrete. Its circular shape complements the triangular prism -resting freely in the surrounding countryside.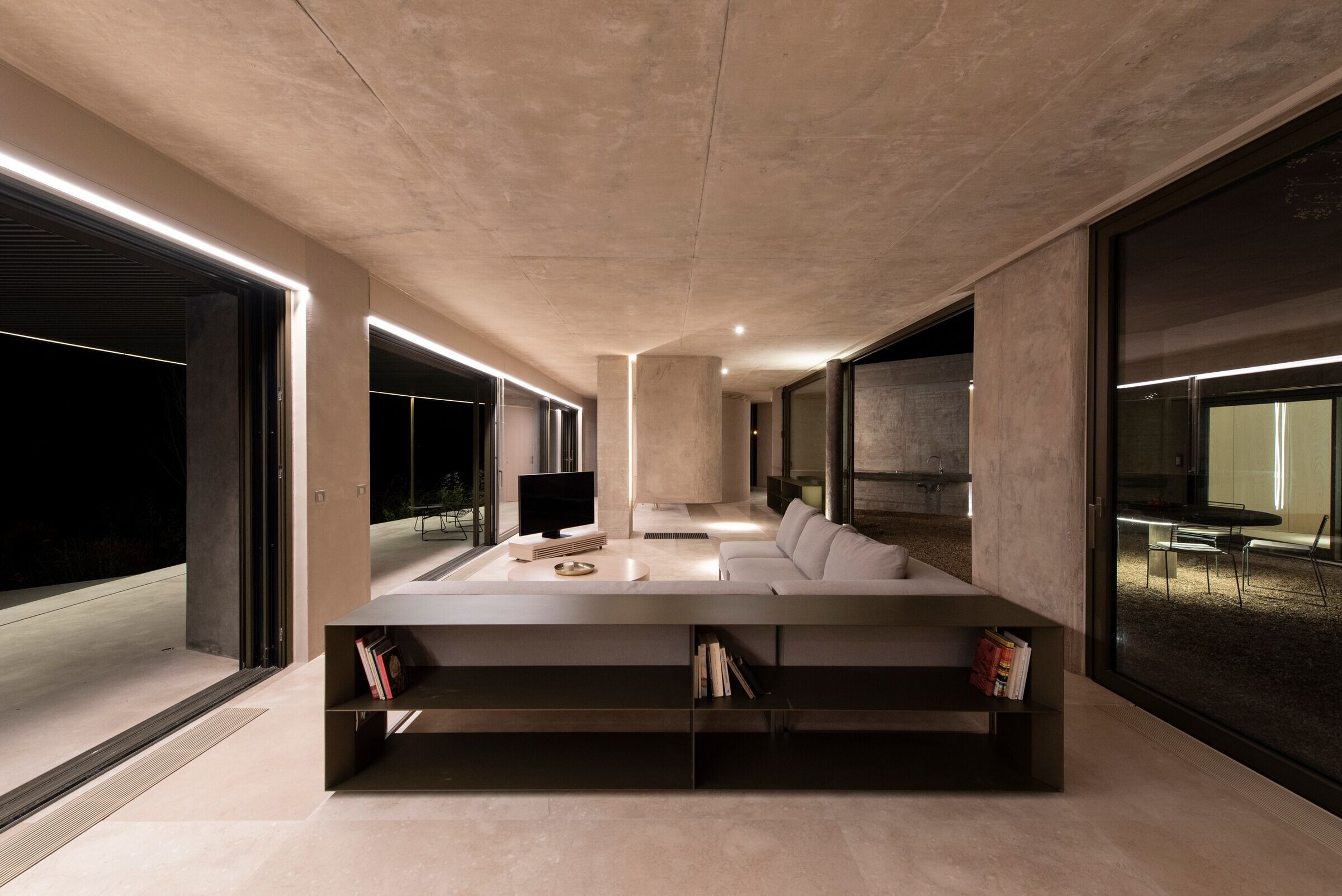 The garden is formed by surfaces of rammed earth or pebble pathways and is planted with Mediterranean shrubs and trees. The Judas-tree of the entrance stands inserted in-between the hovering corner and the swimming pool.