Three elements—the rectangle, the circle, and the triangle—creates a sculptural composition in a two-floor apartment. 120 square meters are divided into two floors. The first floor is the main area, with the master bedroom, while the second floor has two separate children's rooms. A dark-toned rectangle shape separates the entrance and wet areas from the cozy, wood-floored areas of the apartment.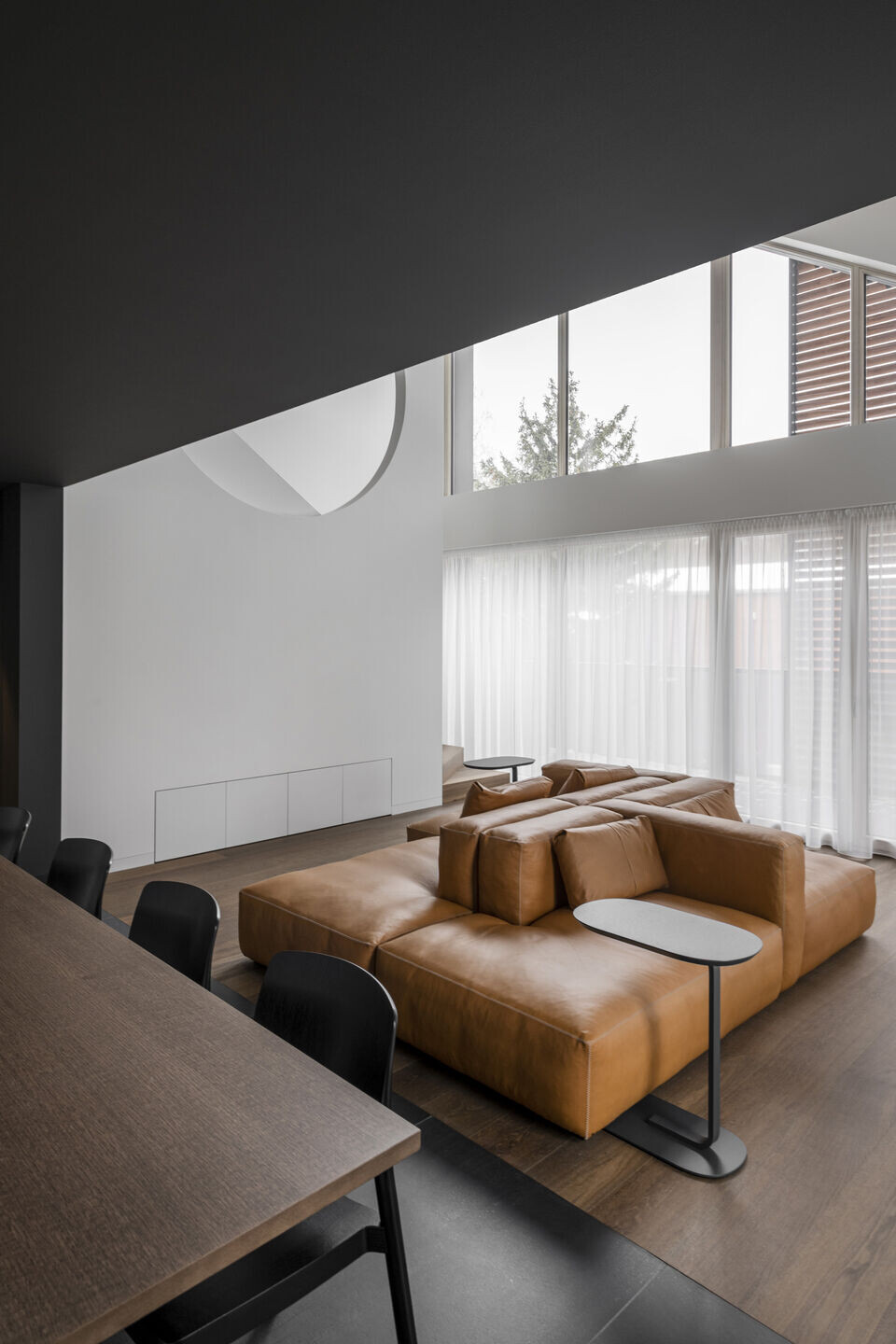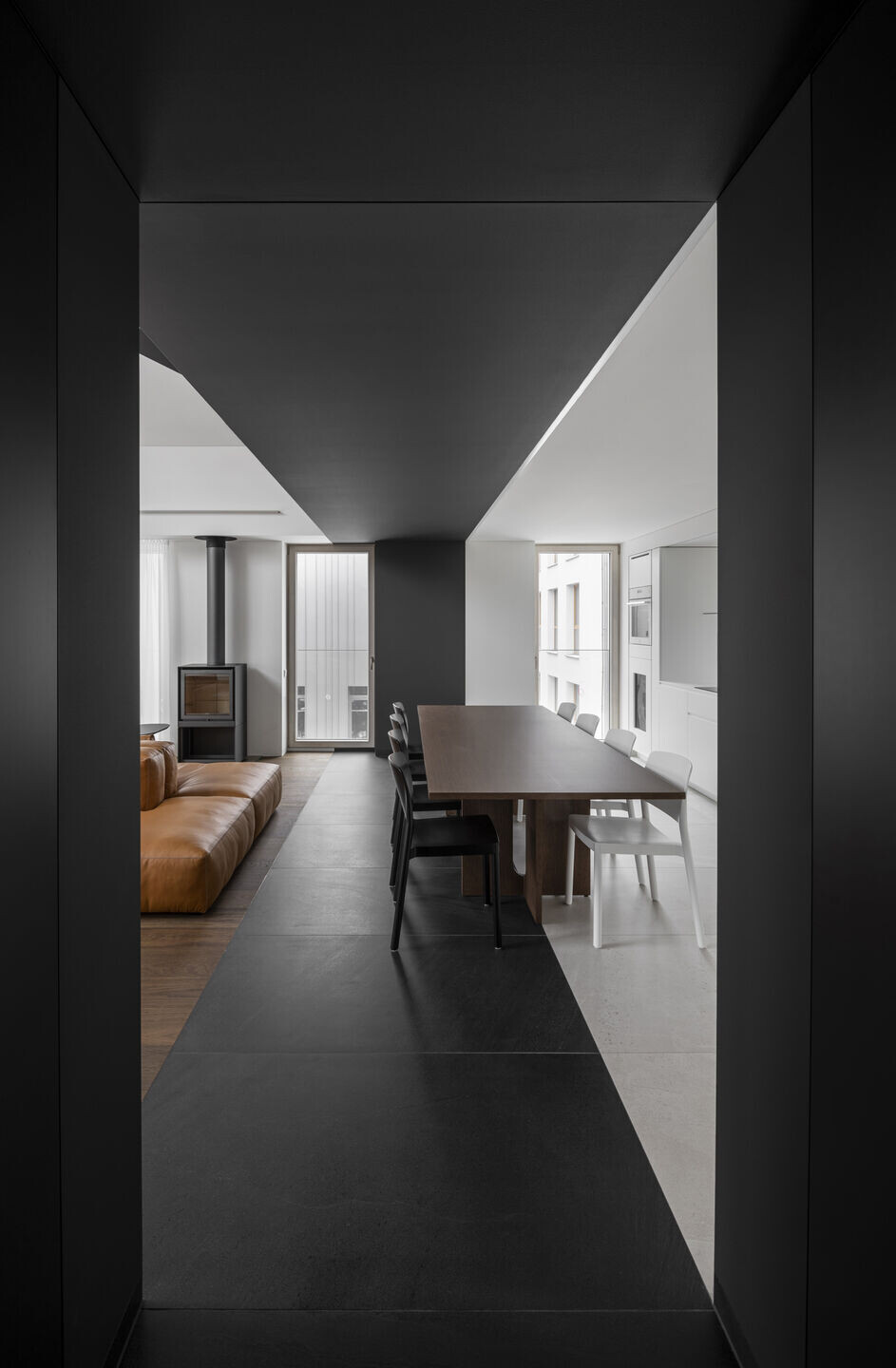 The main bathroom has a romantic bathtub situated just under the roof window, while other areas (WC and shower) are hidden in two separate dark zones. Because of the sloped roof in the common area, there was an idea to hide a perfect shape—a rectangle—in the projection that is visible from one point. The dark triangle is a part of the rectangle that hides the slope and creates a perfect volume in the main area. The circular void in the staircase path is a part of the scenographic ensemble of the apartment that creates a structural painting in the common area as well as opening an interesting view while walking down the stairs. The dark slice is visible on the second floor as well, since it is part of the main rectangle from the first floor.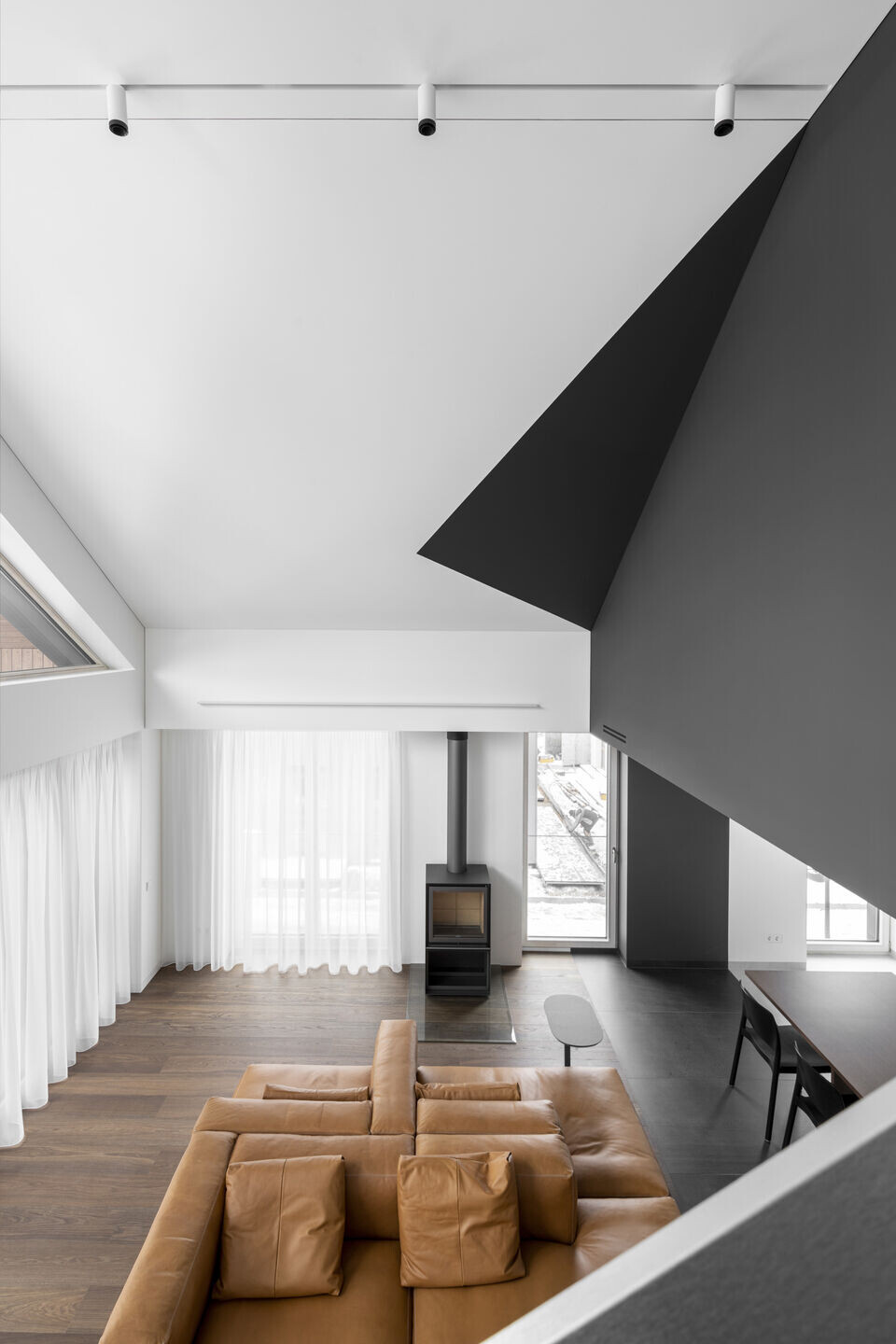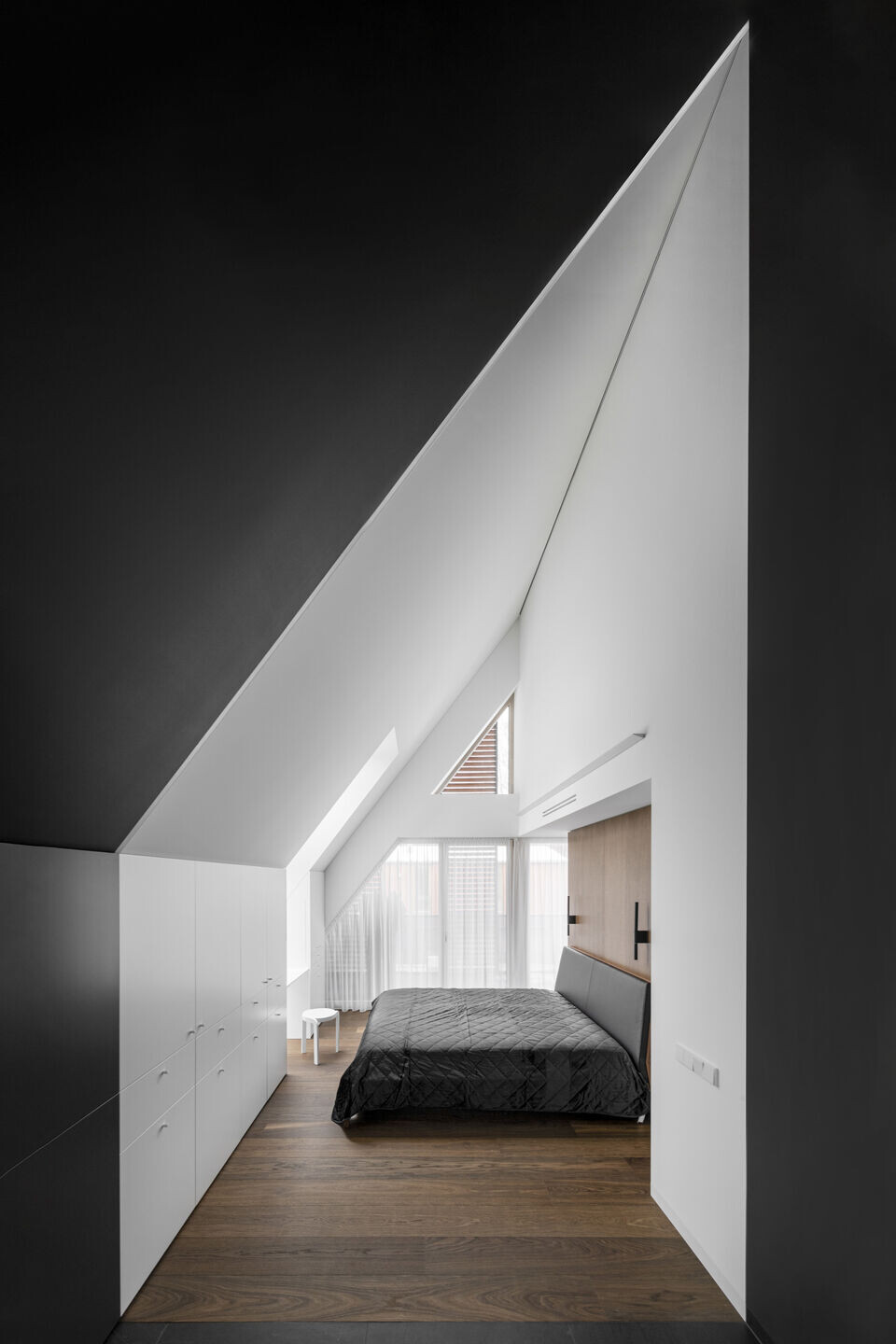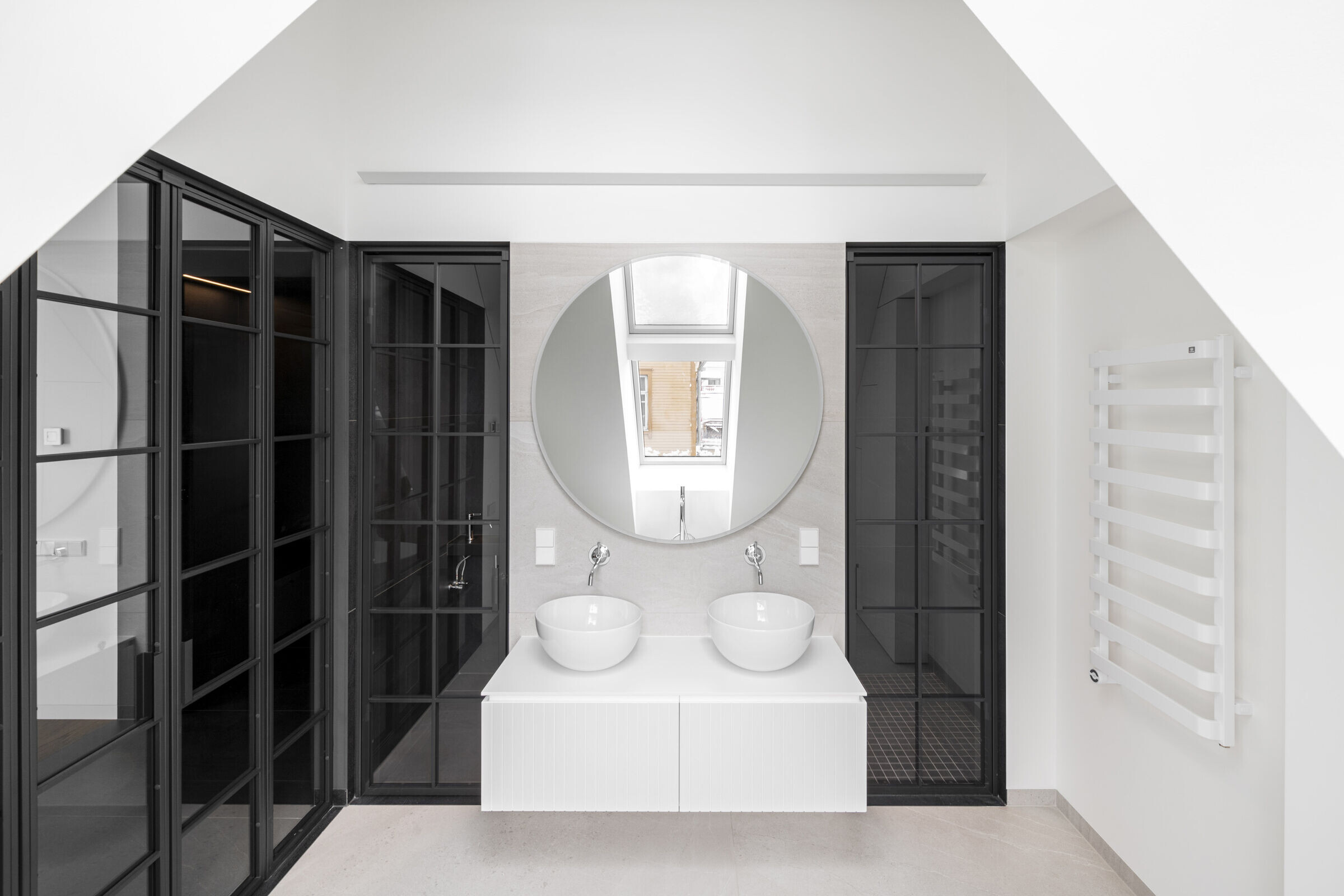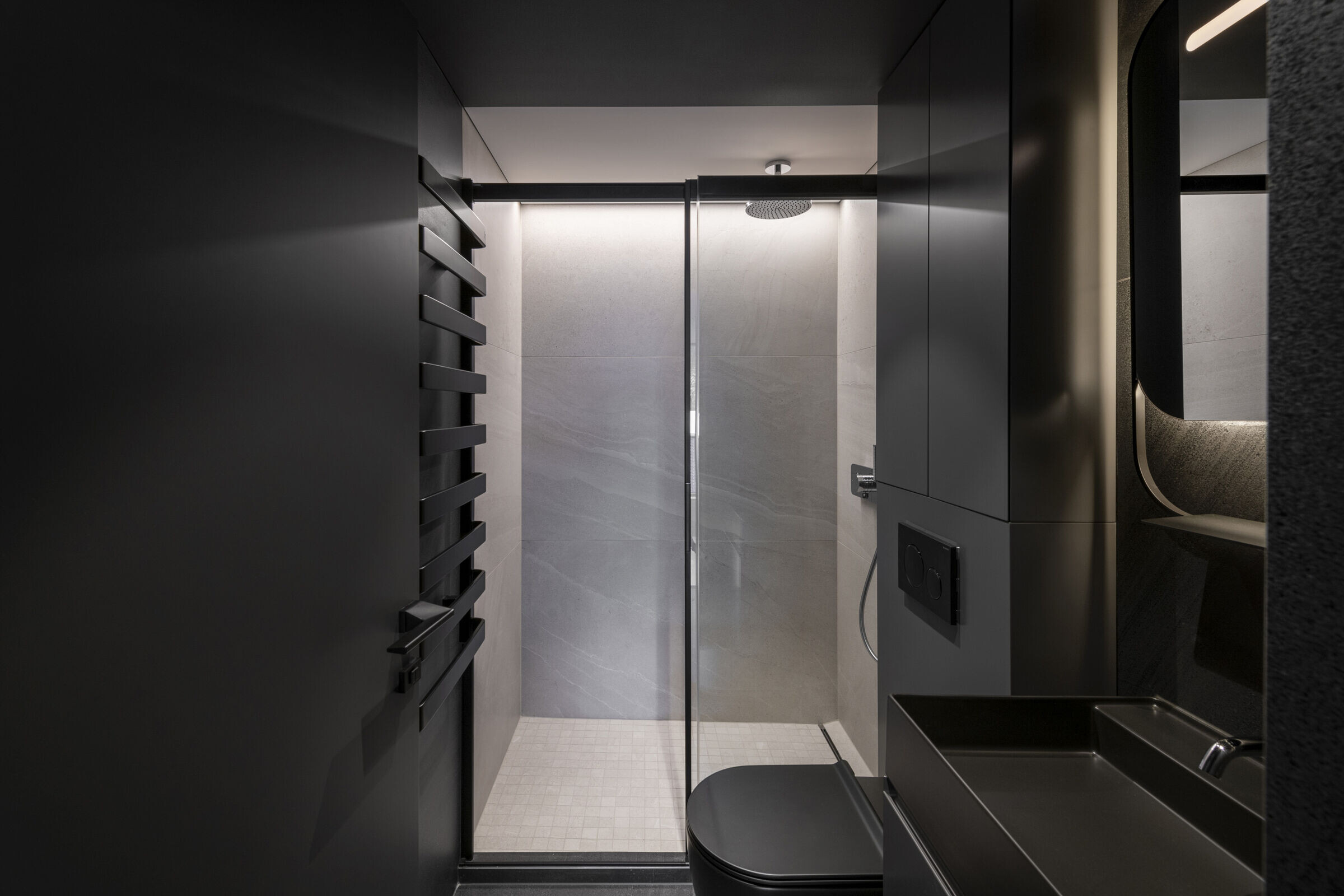 Children's rooms are calm; they are places for children to create their own spaces on white paper. The kitchen is an important part of the family, since cooking is a big thing that brings the family together. It is bright, big, and comfortable. The table is big enough for all the family and friends to have a nice dinner together. Three elements—the rectangle, the circle, and the triangle—are hidden in a comfortable and functional apartment.