Where theory meets practice
The ROVC technical education centre welcomes over 13.000 students each year for practice-oriented education and training. The design by ARX connects theory and practice by intermixing classrooms and lab rooms through a central hub where a restaurant and offices located. This vibrant social space is flushed with natural light and gives the building its distinctive appearance. The double-high lab-rooms are centrally located and interconnected. Four zones with classrooms form the cornerstones of the education centre.
"From the beginning of the project we aimed to create a building where students are inspired and challenged in the field of technology." ~John Huizing, director ROVC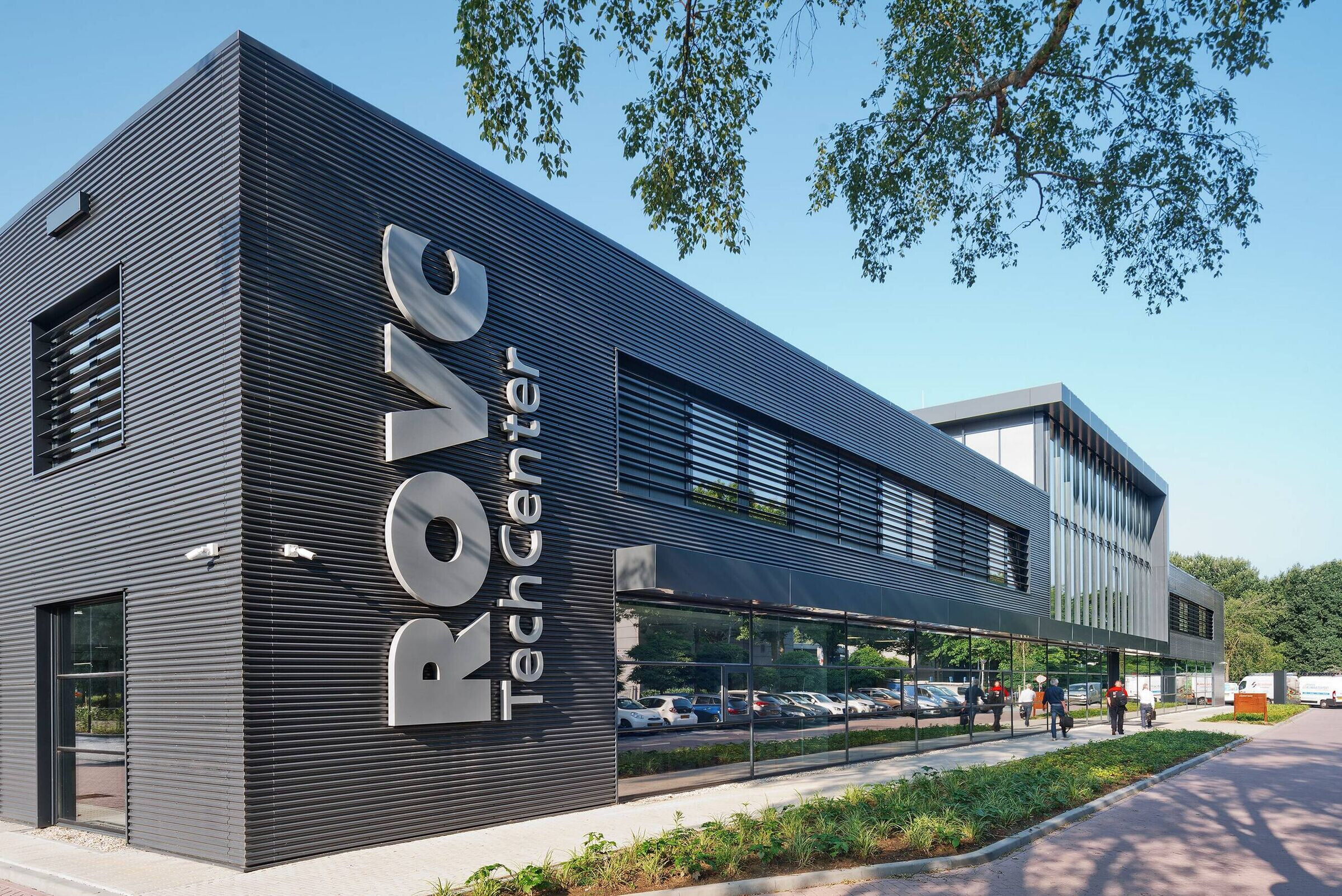 A tailor-made solution for hands-on technical education
The new ROVC TechCentre consists of 7.100m² of classrooms, lab-rooms, meeting spaces, offices for a 90 person staff and a communal restaurant. The clear organization of functions and internal routing creates a clear an interconnected building. This makes it easy for students and staff to switch between theoretic instructions and practical exercises.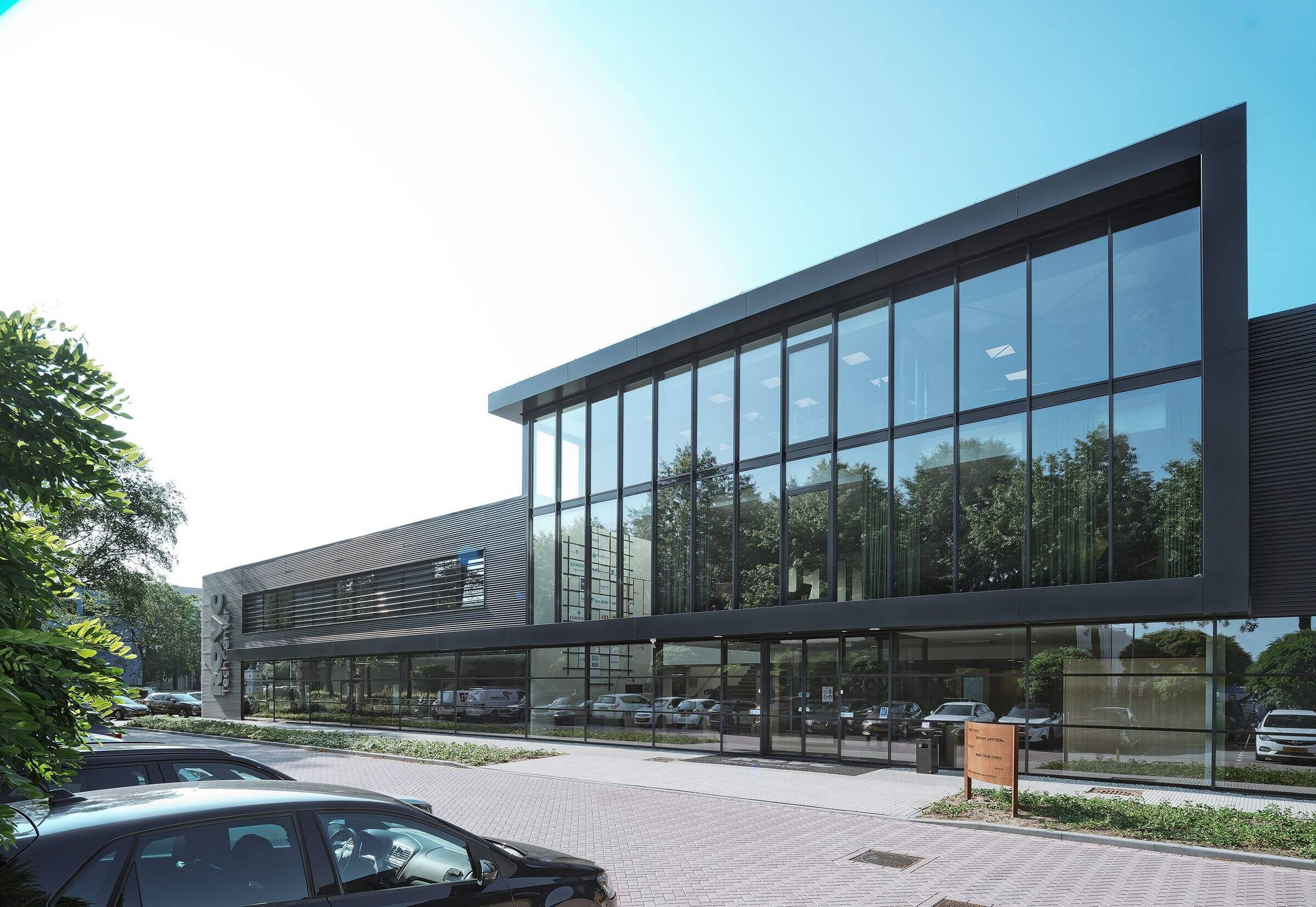 Visibly innovative
Demonstrating technology is one of the main targets of the TechCentre. The lab-rooms house several setups of innovative technology ranging from robotic-installations to heat pumps. The building itself is also equipped with state-of-the-art technology on building management and climate control. A total of seven climatic innovations are applied including an aquifer thermal energy storage, air-water heat pumps and a VRF system. These installations are purposefully placed in sight to inspire the residents of the ROVC.