On the southern foothills of the Wienerwald lies this home of a young family on the outskirts of Perchtoldsdorf. The elongated, two-storey structure nestles into the terrain and runs from south to north up the gentle hill. Towards the street, the building presents itself as a two-part narrow structure. The upper floor with wooden cladding sits on the solid-looking base. The wooden structure is extended by cantilevers to the north and south, and the split-level structure of the interior spaces can already be seen from the outside.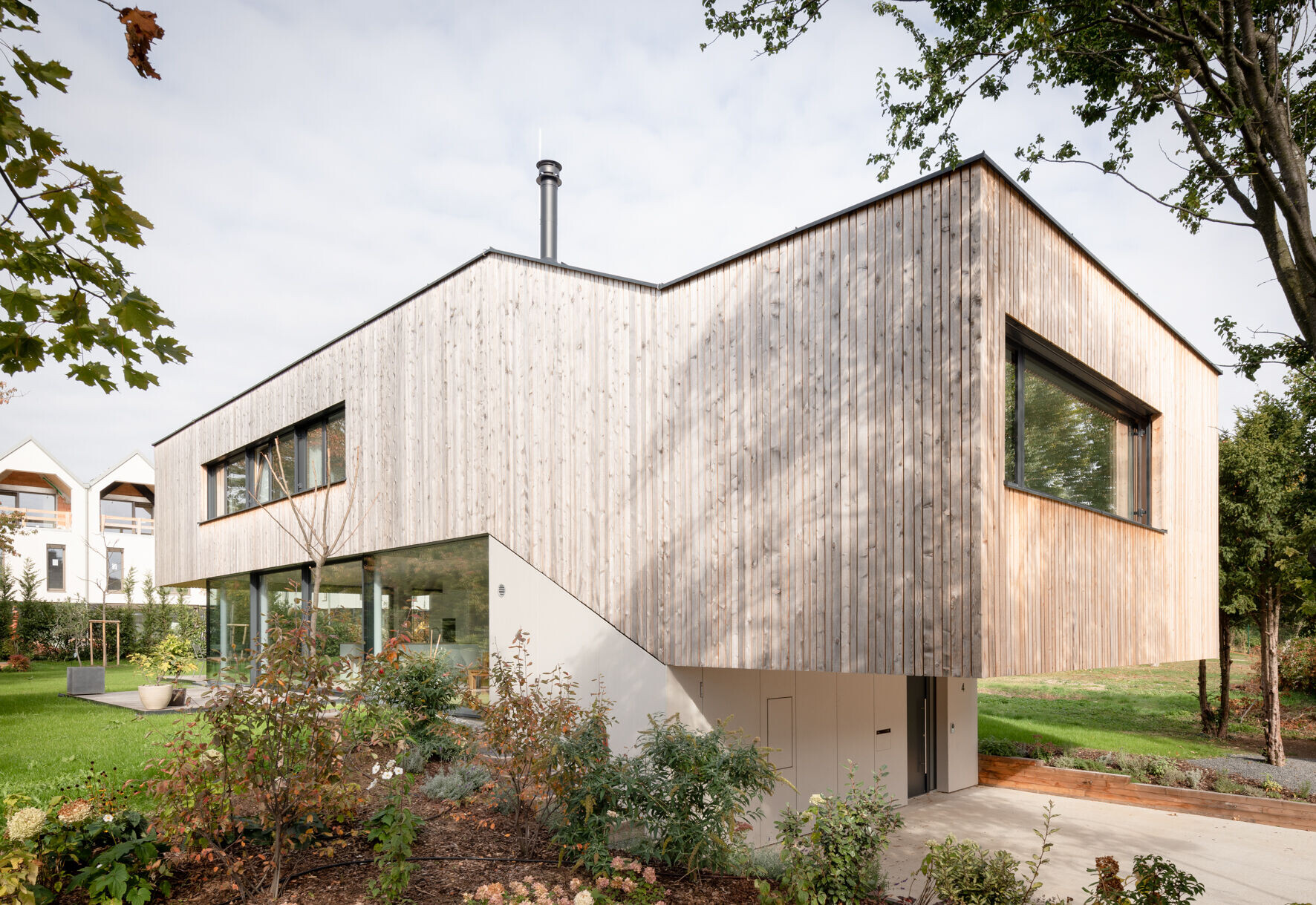 The building is entered at street level in the south. A half-storey-high staircase opens up the spacious living area at garden level. The natural elevation sets the living spaces apart from the public and creates a great deal of privacy despite the generous glazing. The central kitchen opens completely to the north and west into the garden. A work area, utility room and guest WC are also located here. The living room extends via split-levels to the upper floor.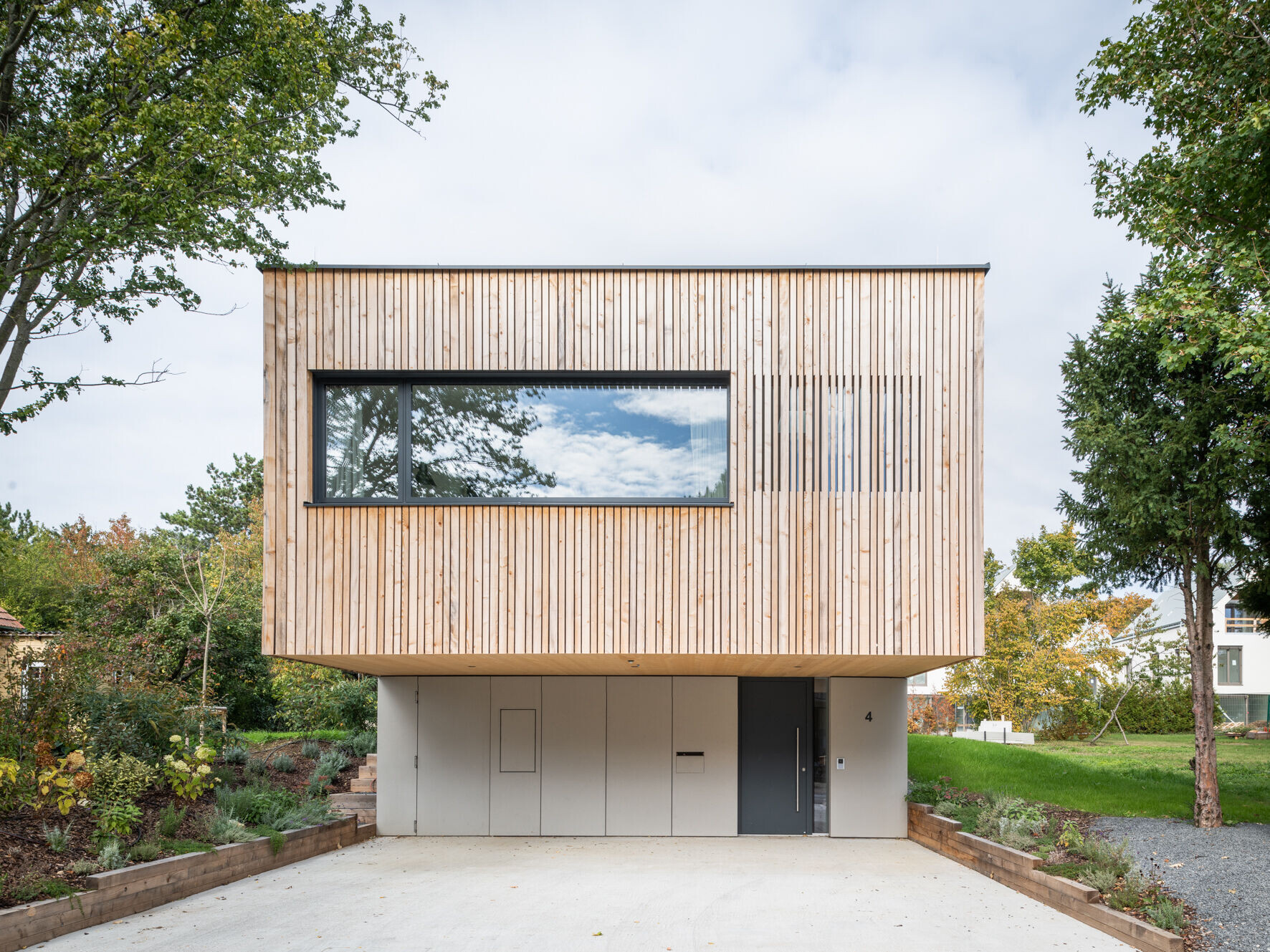 The fireplace is positioned in between and opens up as an independent piece of furniture to both the dining area and the living room. The skylights above the mezzanine level allow southern sun to flood from the living area into the kitchen. From the mezzanine, the entire living space can be overlooked and conveys a spacious living feeling. Along a generous bookcase, the staircase leads to the sleeping floor. Here are the three west-facing children's rooms, as well as the bedroom to the north. A seating niche next to the bookshelf lets eastern sunlight shine into the interior and provides a cosy reading place.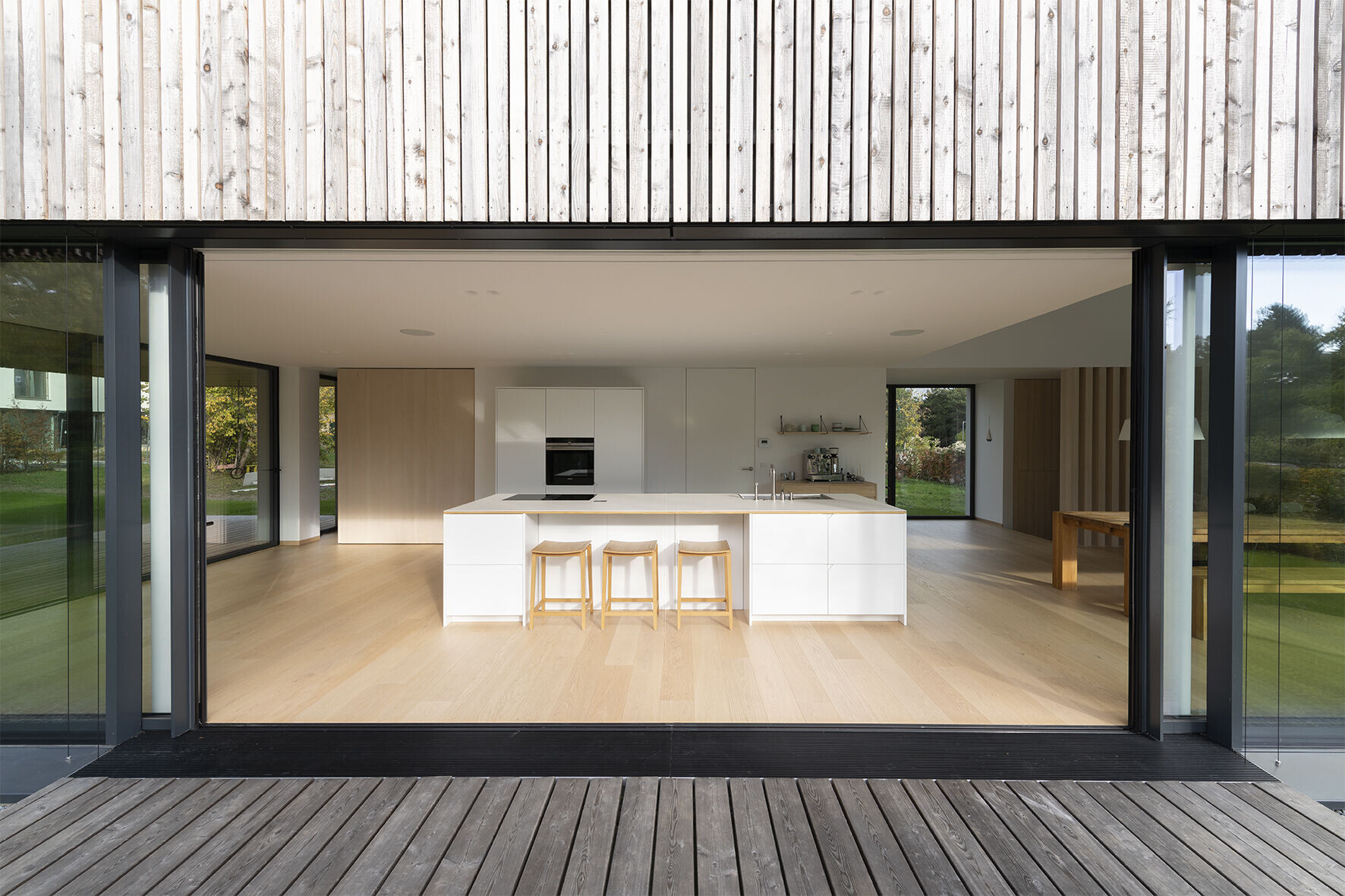 Light-coloured surfaces dominate the interior. The white wall and ceiling surfaces guide the light and meet light parquet flooring. White fir furniture completes the material concept. The grey fireplace carries the materiality of the concrete base over into the interior. On the outside, the wooden structure on the upper floor is clad with vertical silver fir lathing. In the façade of the ground floor, the fibre concrete panels meet large-scale glazing. Natural ventilation, underfloor heating and a heat pump with deep drilling round off the building services concept.