A time with different times
The atypical plot, due to its exceptional location and transition to the Marquês de Pombal square, is located in a consolidated urban structure. The correct geometry between the street and the square allows the obtuse angle that is installed in the back to allow differentiation and dematerialization operations that generate the gable.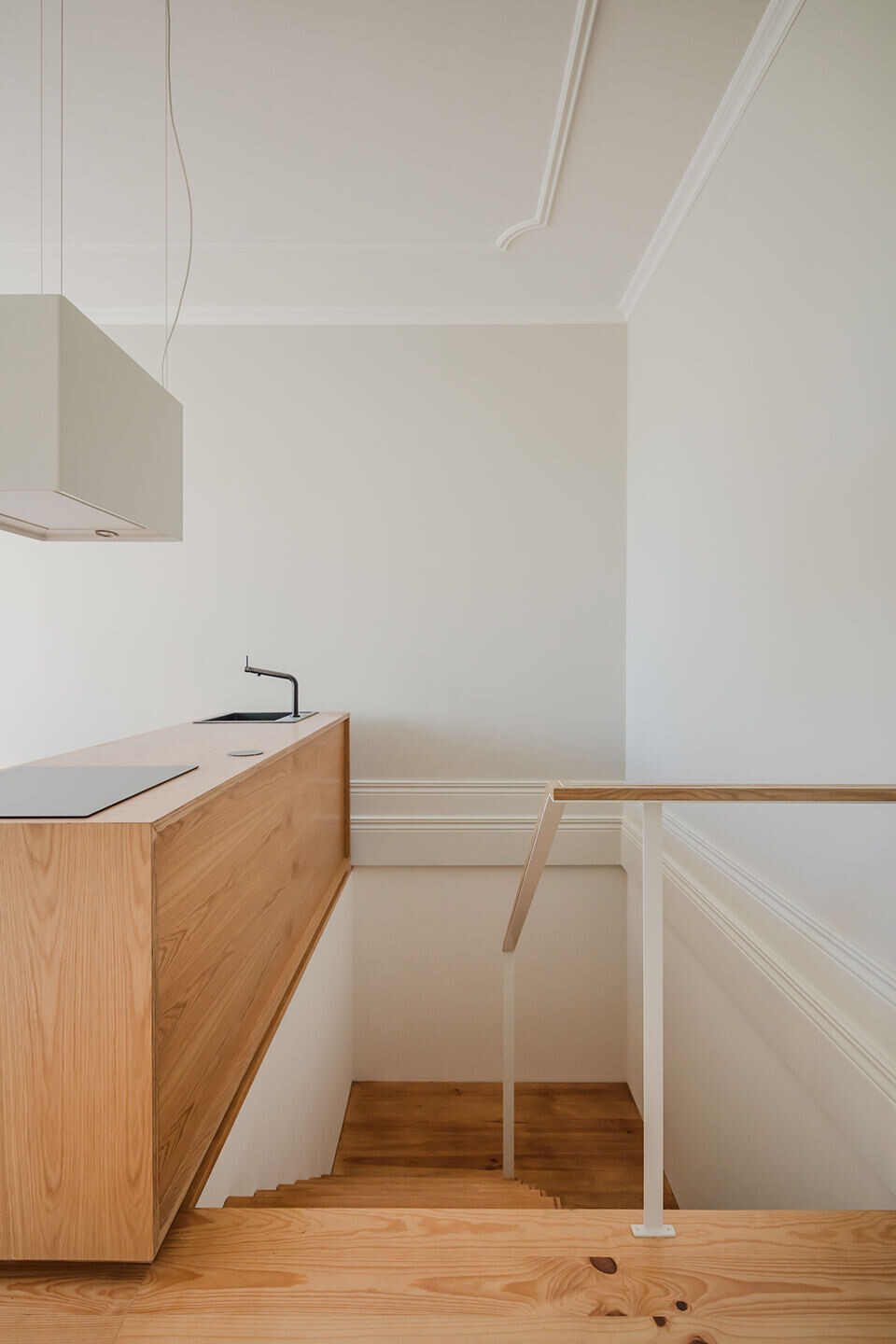 Between the maintenance and integral recovery of the frontal elevation and the preservation and transformation of the back one, the action fixes the vertical and central accesses of the plan to divide each floor into two independent apartments. The dwellings, between the continuity of the conserved and the temporality of the current residential units, live with flexibility and permeability, to which are added lighting and ventilation values. The filling of the posterior void creates variations and mutations of use that are important for the present condition.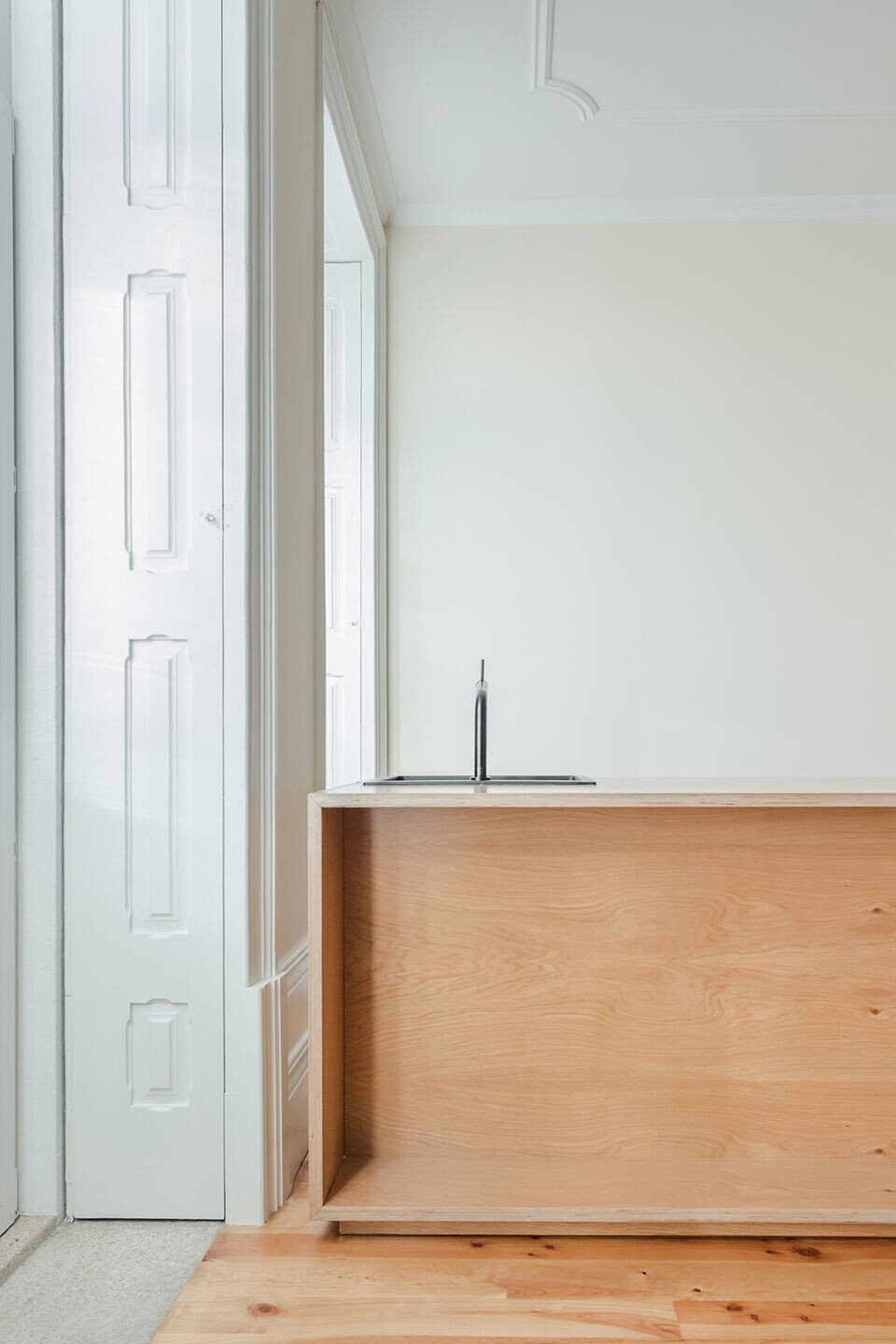 To the west, the backyard interprets the existing to expand it with actuality and its own materiality, inspired by the traditional metallic wavy cladding of Porto's gables, adopting the material with its truth and expressiveness. The repetition of traditional construction is opposed to the variation of the current organization. Inside, pure geometries translate traditional systems and subsystems into differentiated and qualified nostalgic reminiscences for the given space. In addition to the fixed perspectives of the recovered trusses, other organic and dynamic ones, diagonal and transversal, capable of unifying are joined to reconcile and overlap different times.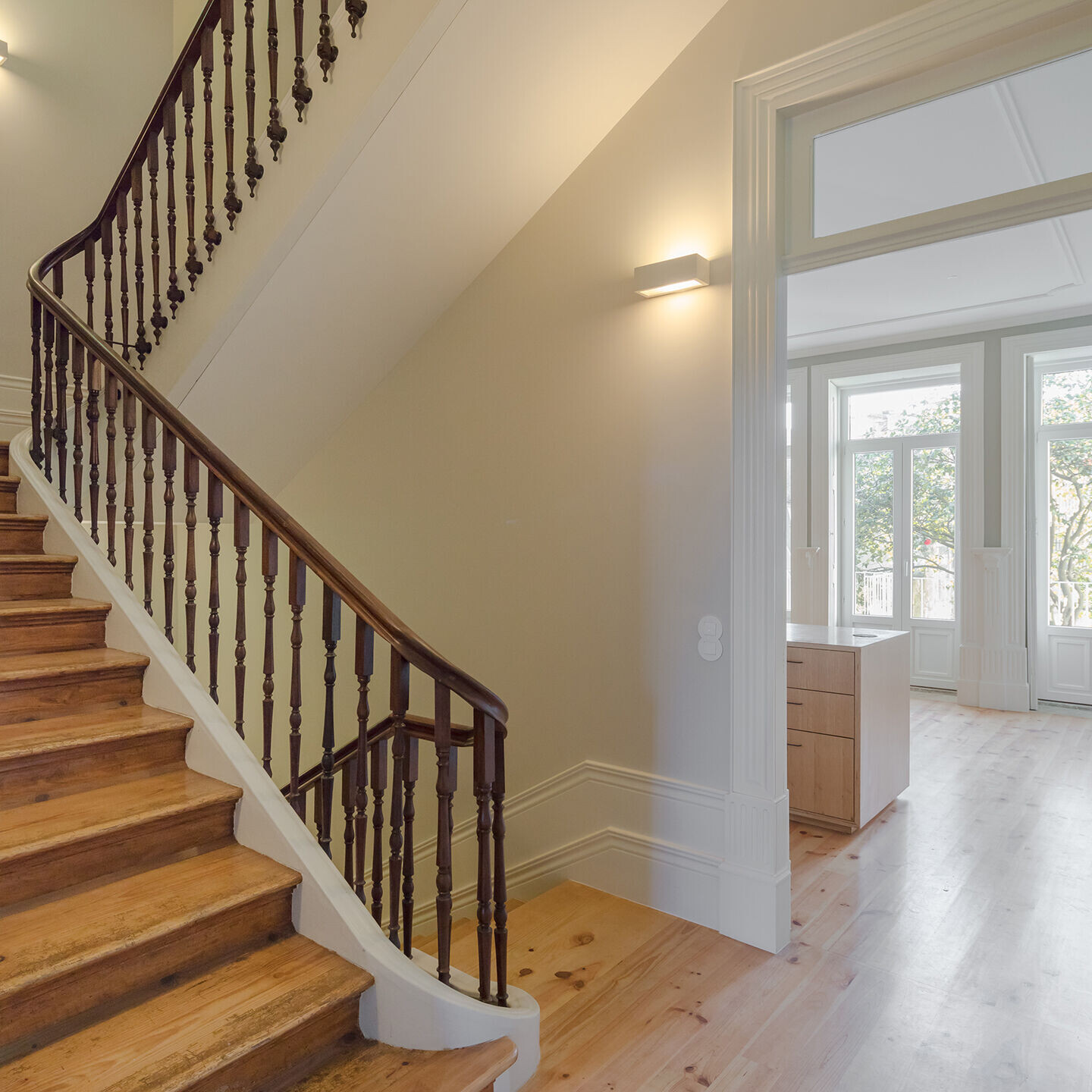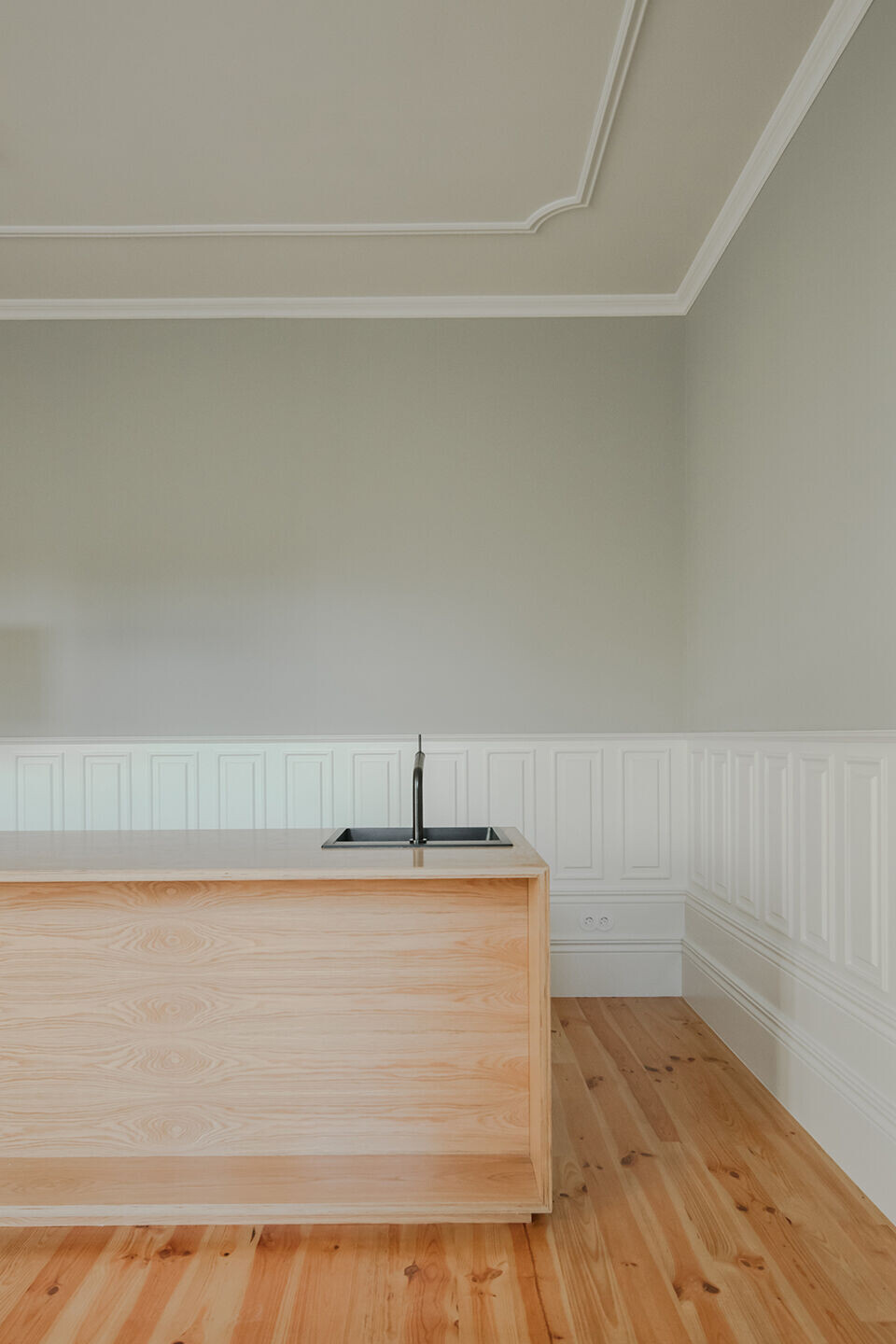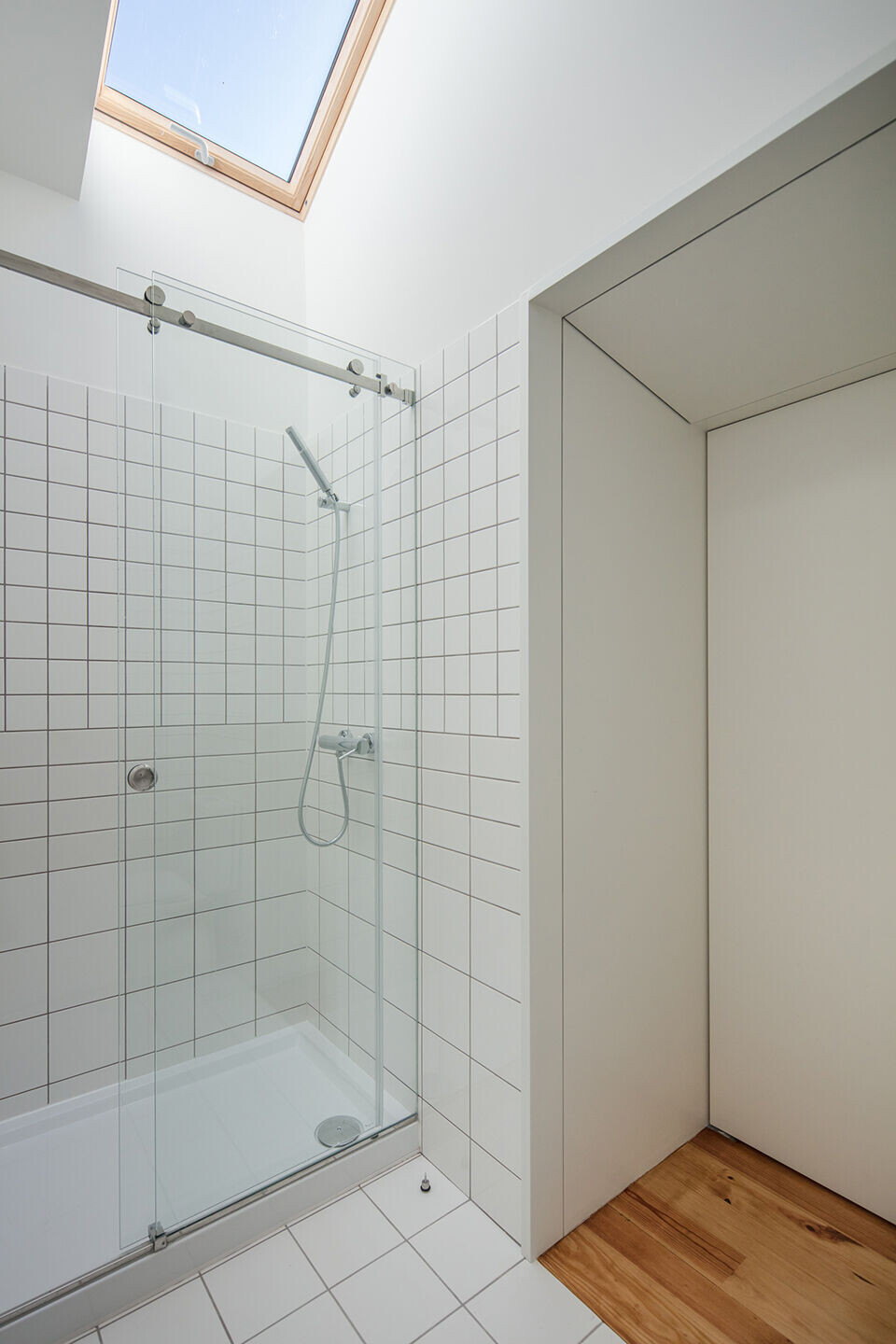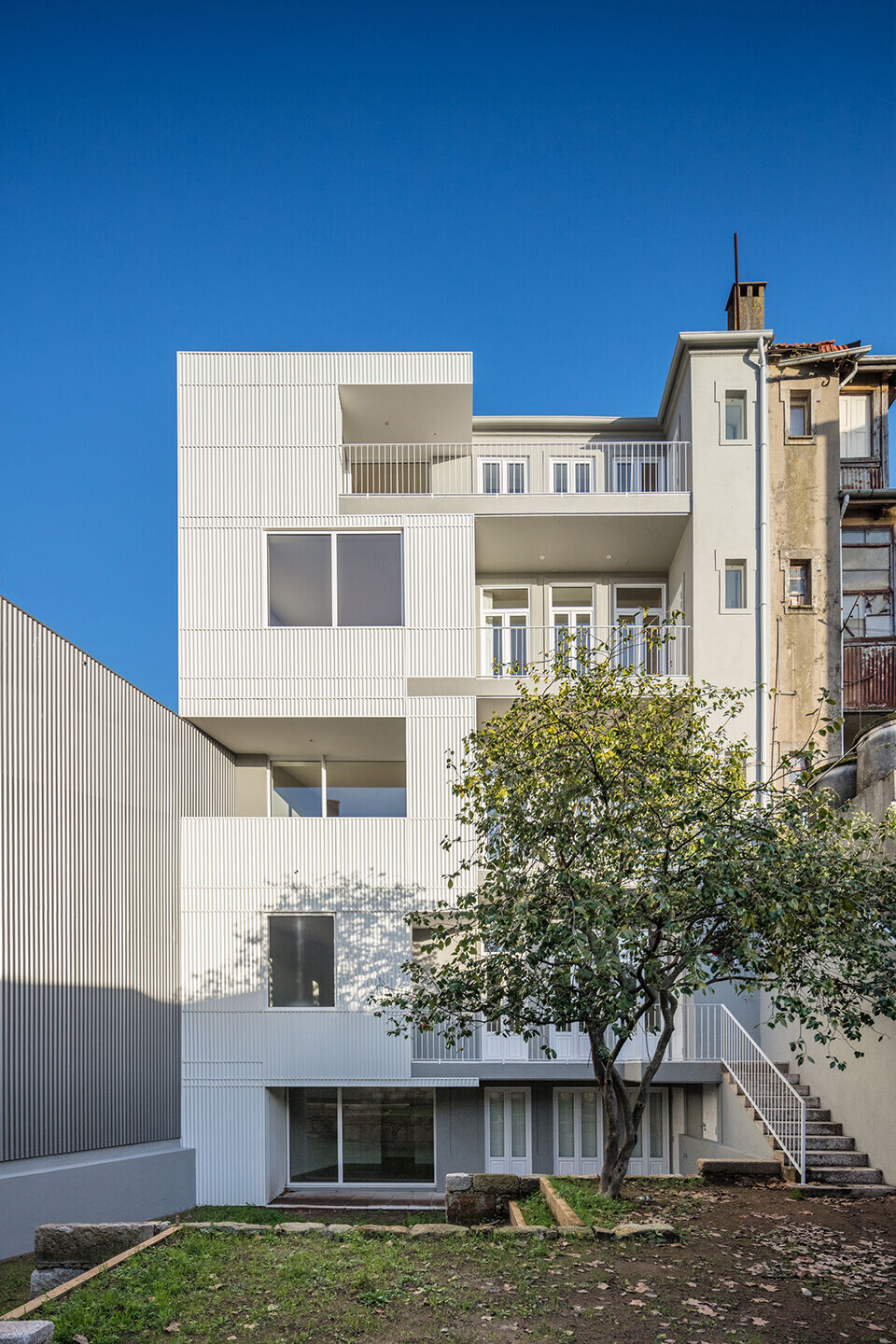 Material Used :
1. Facade cladding:
Traditional Tiles
ETICS System, by SIKA Consigo
Corrugated aluminium plate, by Perfichapa
2. Flooring:
Solid pine wood, by J. Pinto Leitão
3. Windows:
PVC with textured wood finishing, by Kommerling
Aluminium frame, by Cortizo
4. Roofing:
Aluminium plate
Marselha tiles
5. Interior lighting:
Light's references: Soul and Bravo, by Ineslam
6. Interior furniture:
Kitchen designed by OODA
Bathroom equipment by Sanitana