Saturno, was the name given by the clients even before the beginning of the project, almost as part of the briefing, it brings the essence of this space as a guideline. It represents spatial sobriety, functional minimalism. Not just a theoretical concept, it is part of the owners' wishes and dreams, interpreted and translated into architecture.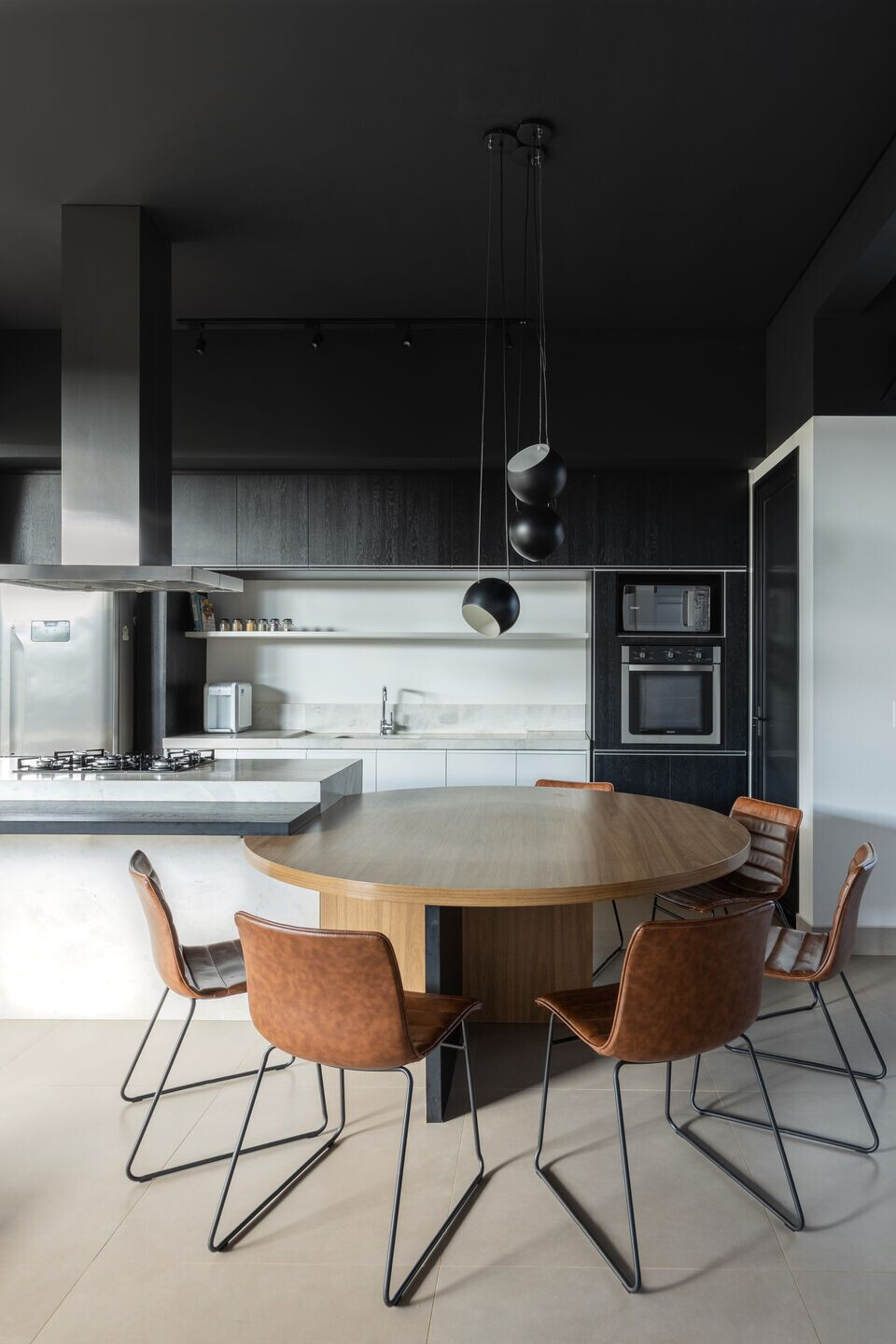 An existing house, which did not undergo any structural changes. A large social room, lot of natural light, and a ceiling height of almost 4 meters, was designed by us to maintain the feeling of unity and amplitude, valuing natural lighting and seeking to give intimacy and welcome to the space. A synthetic base composed of white, black and wood, unfolds in shapes and textures, creating a complex space, which derives from those few primary elements. Black and white are used as a design tool to enhance and mimic elements according to priorities.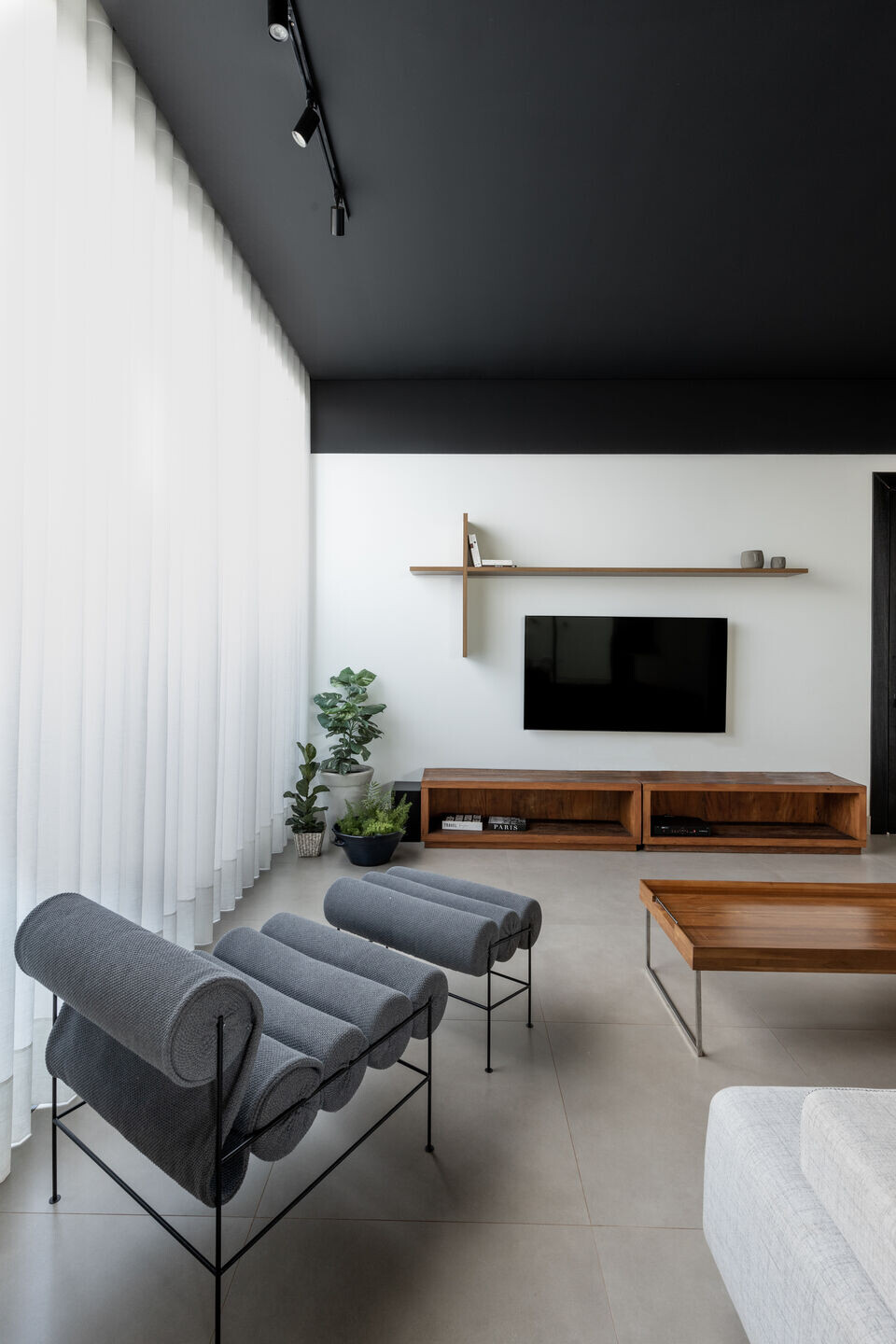 The choice to paint the entire ceiling in black, once very high and cold, a feeling of greater welcome and intimacy, while marks a more intimate height on the white walls, without losing the amplitude. Lighting takes place in apparent rulers, solving all functional demands without the need for lowered ceiling. The tallest and most functional cabinets are always placed against the walls, in the kitchen it is mimicked in an all-black, which gives discretion to the equipment and appliances and opens up a contrasting white niche for the countertop. Along the entire length of the opposite wall, marking the fluid continuity of the entire environment, more storage cabinets blend into the light wall. They create vents in the form of woody niches, winning the remarkable right foot in a voluminous but light set.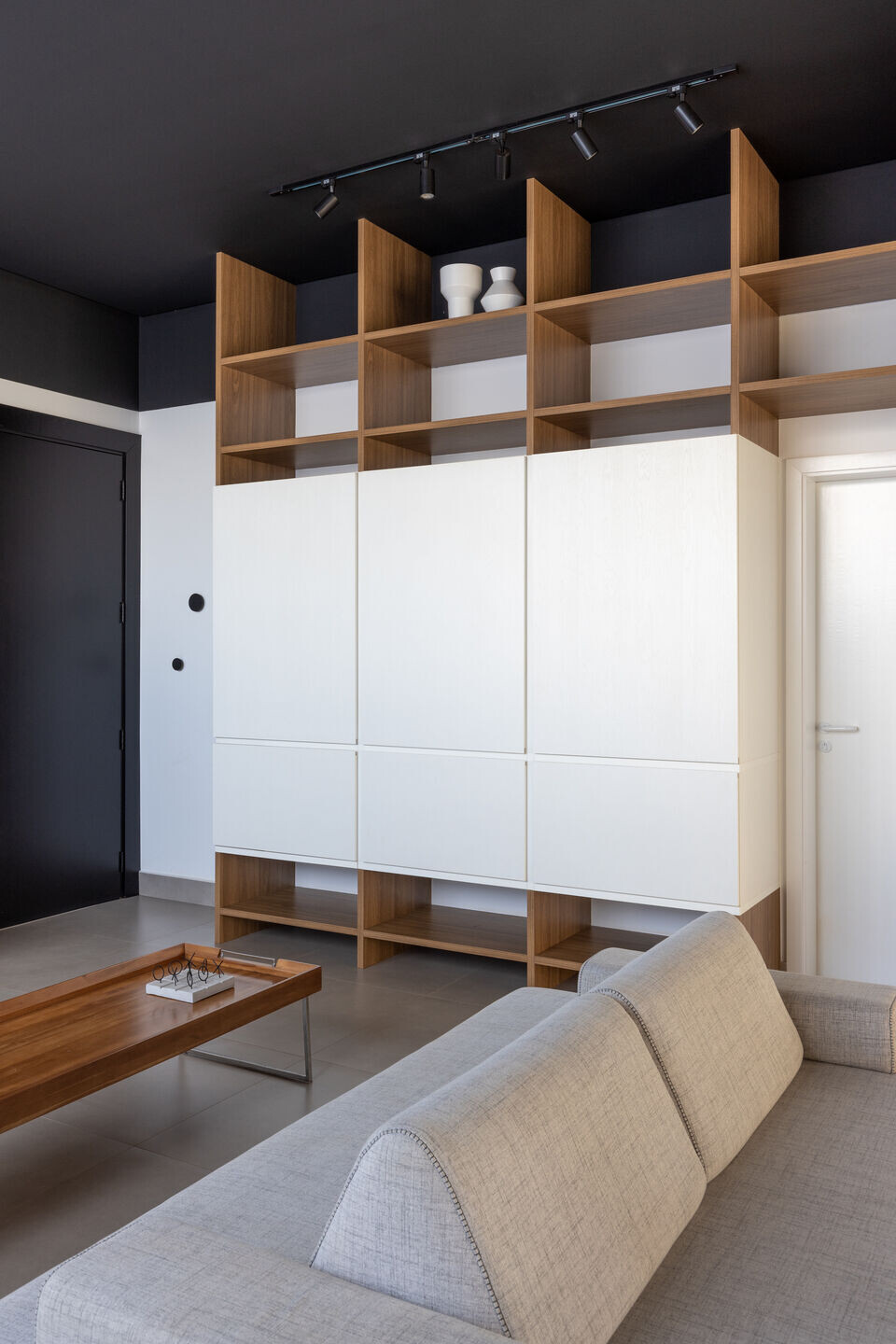 With the functions that demand more space supplied by the cabinets at the limits of the room, only low elements occupy the center of the plant. kitchen counter, table, chairs and island shaped sofa. These govern fluid circulations, as they are free at all ends and lows can be crossed and accessed from all sides, in addition to allowing natural lighting to permeate the entire environment, with no barriers on the way.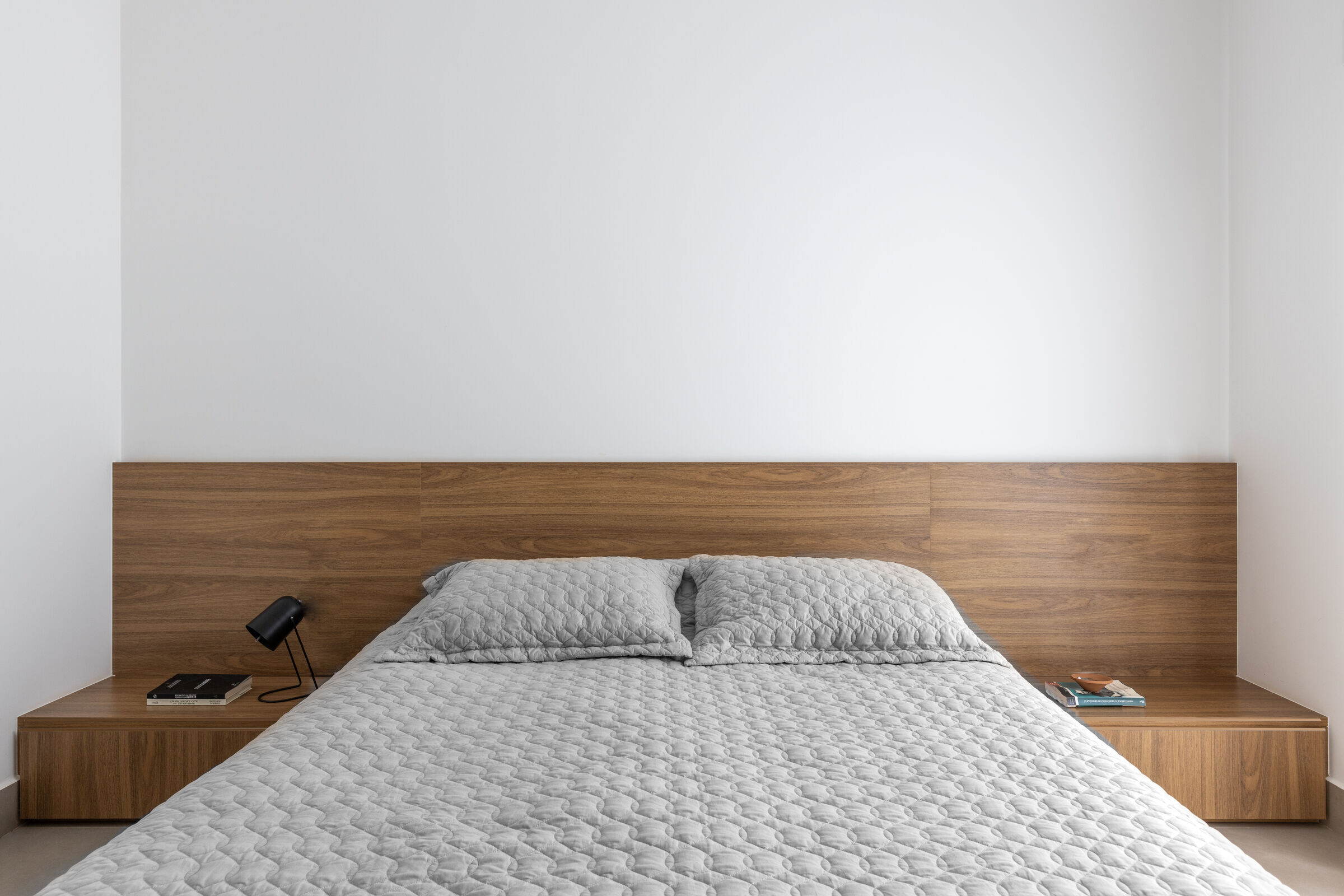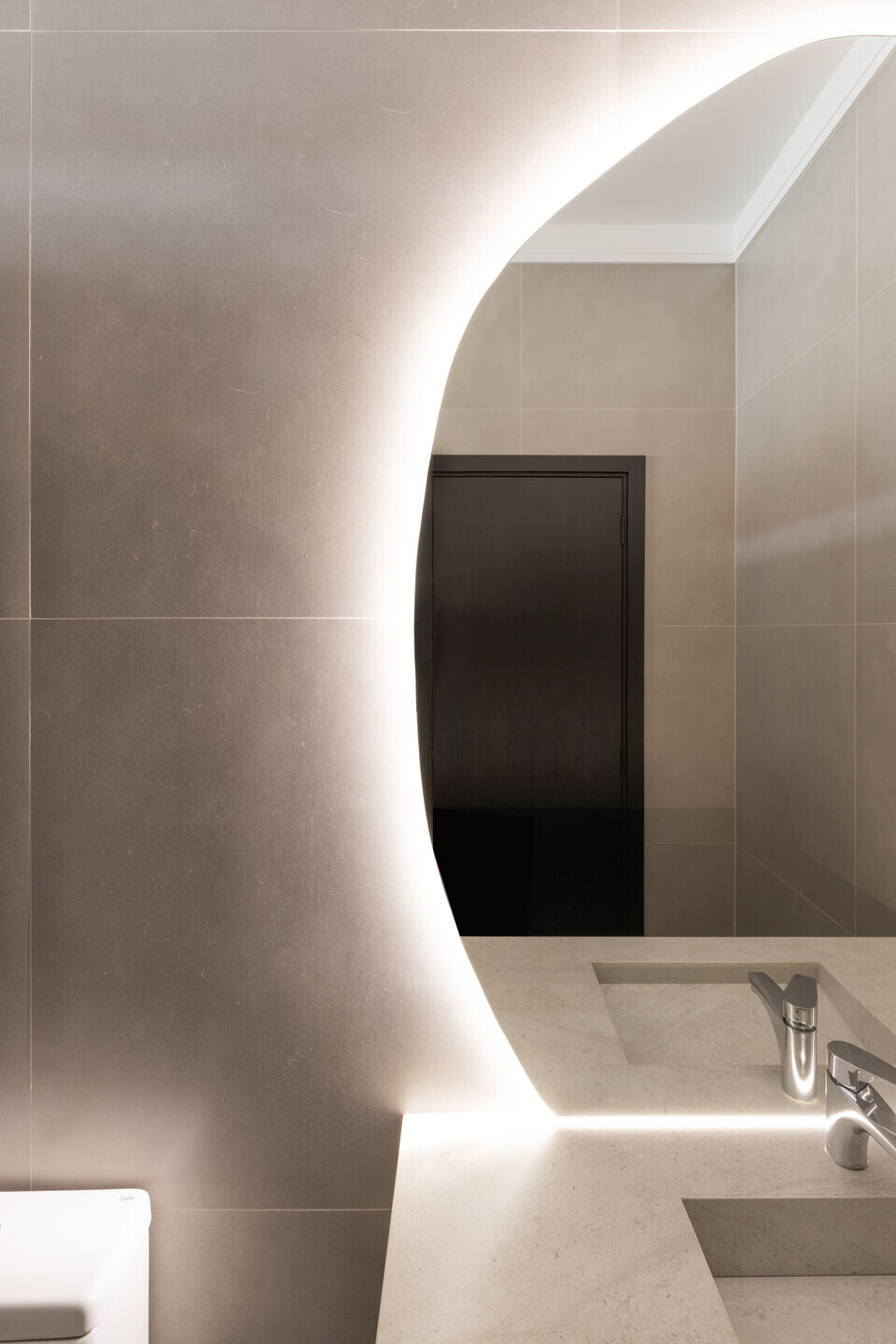 The absolute neutral colors of the base, which appear as an aesthetic concept at first glance, represent much more, they are essential here to organize all the complexity of this space. They are an important tool to meet all the functions of the project, creating a cohesive and complete atmosphere, which permeates all the environments of the house.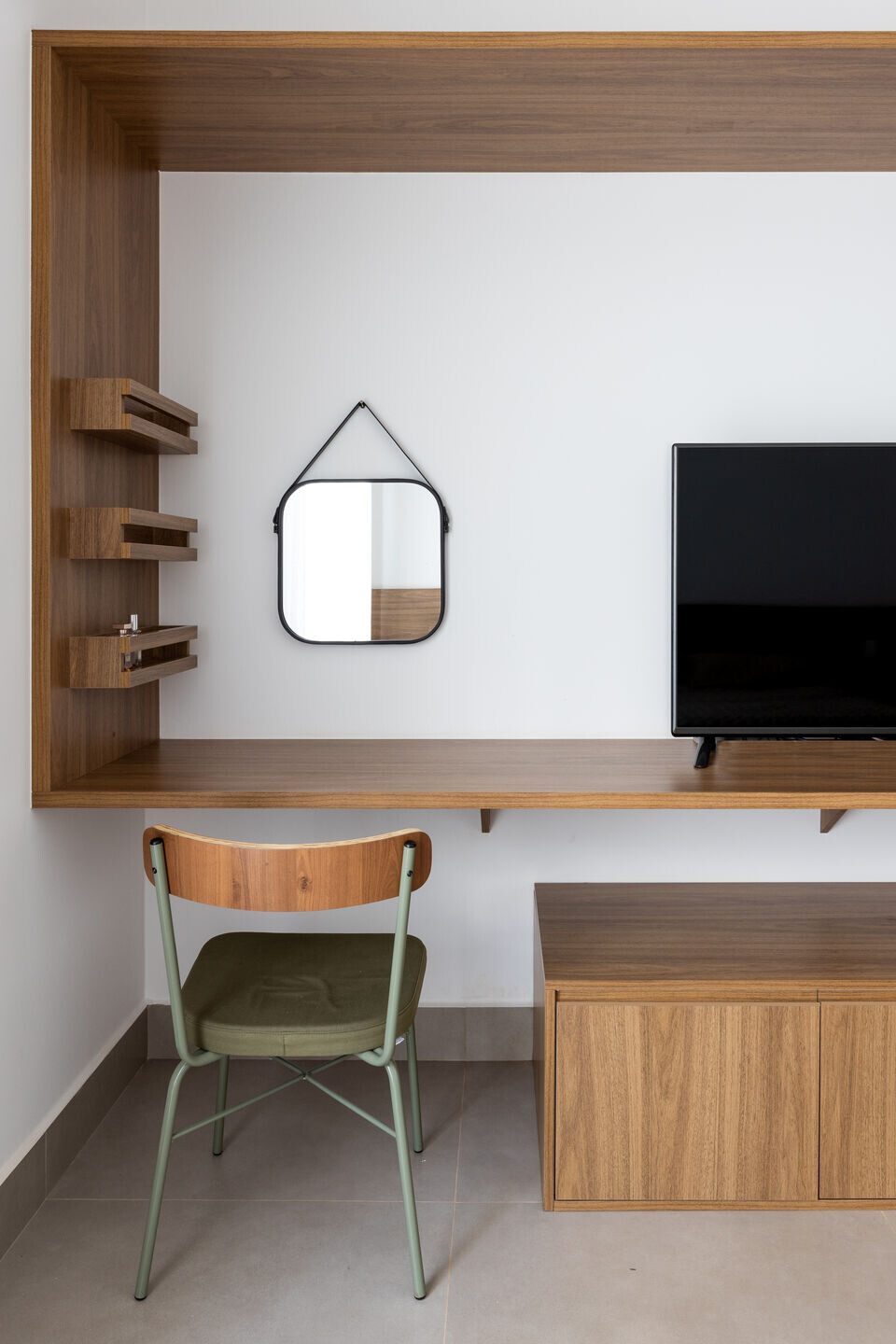 Team:
Architects: flipê arquitetura
Photographer: Gabriela Mestriner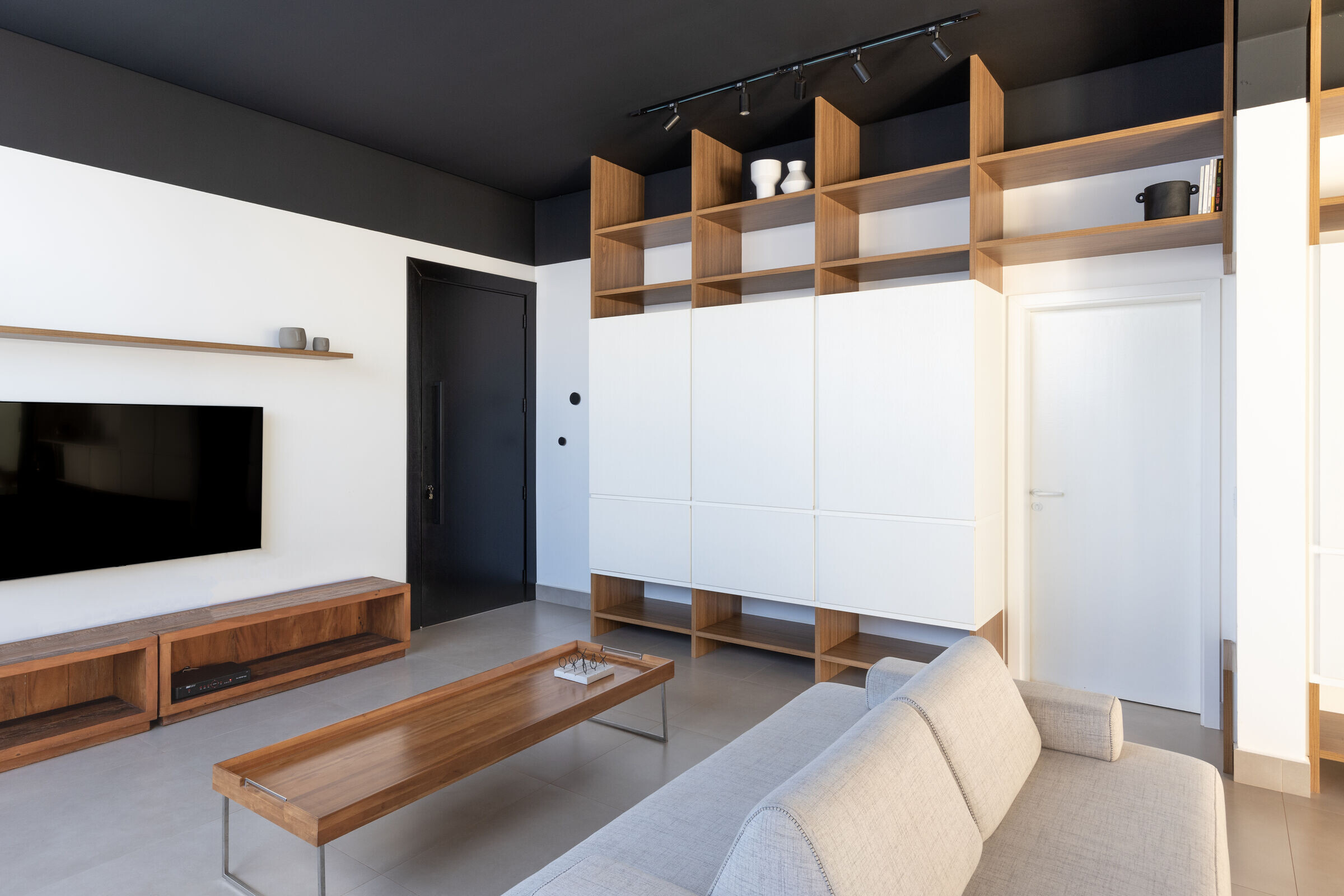 Materials used:
Construction company: JC3 Business
Woodwork: Casa Brasil Móveis
Hydraulic metals: Deca
Armchair rolls: Flipê Decór
Sofa: Lider Interiores
Dining room pendant light: Yamamura
Wooden armchair:Wood Lock
Rope sculpture: Dre Magalhães Vasos
Objects: Design Supplier