The house was planned for a family of four. Two cubes separated by a passage combine into an "L" shaped house. The front cube, of double height space, holds the public areas: entrance, living room, kitchen, dining room (all on the ground floor) and a study on the first floor.
The passage, 4 meters wide, continues the patio, which is the center of the house, and separates the public wing and the private wing. The rear cube, (the private wing) has 3 floors: The ground floor holds a living room, two children rooms, a laundry room and a guests w.c.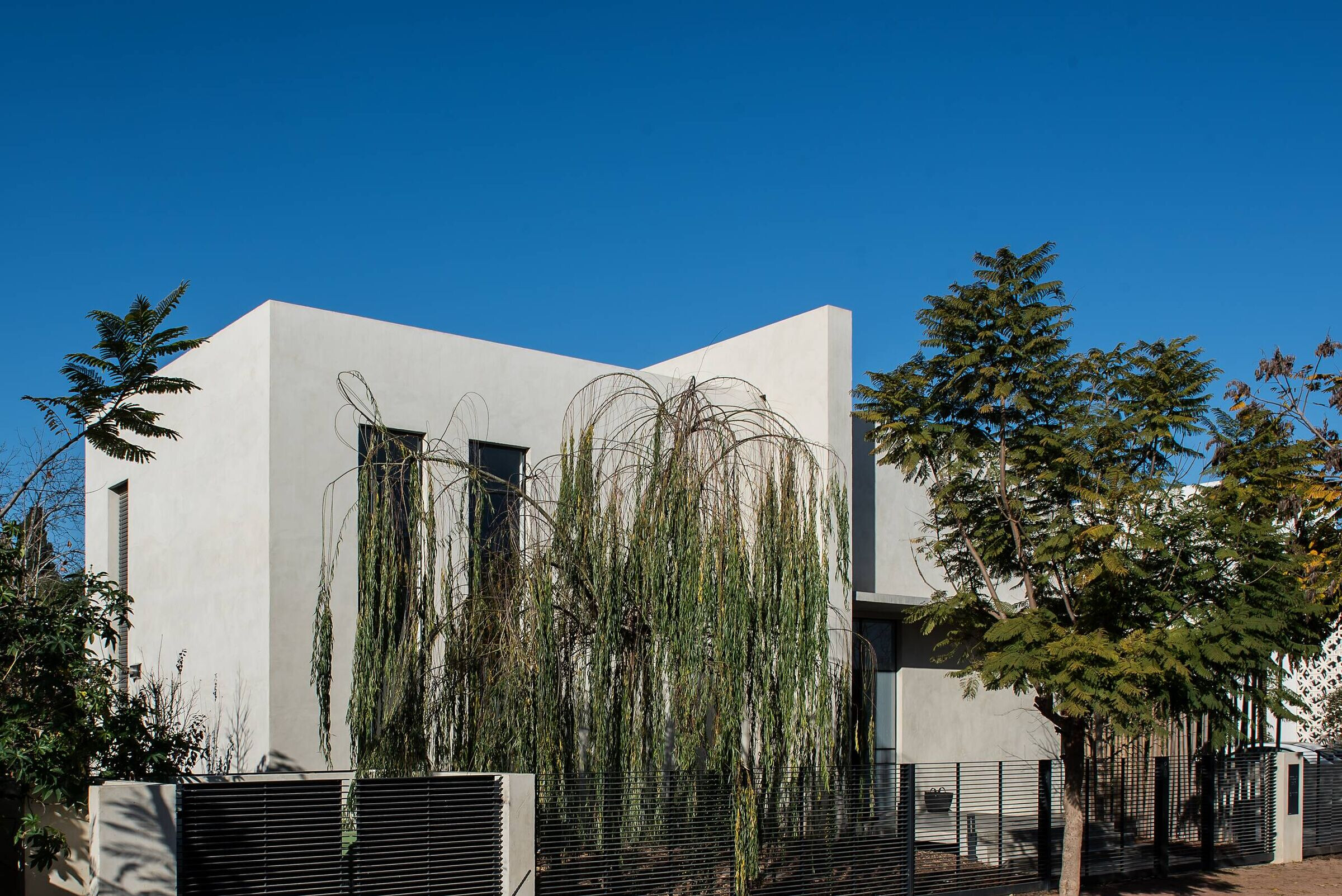 The 1st floor holds the master bedroom, and a bridge passage to the library (on the front cube). The basement is well lightened and ventilated by a large patio, and holds a guest's room, a safe room, and a storage room.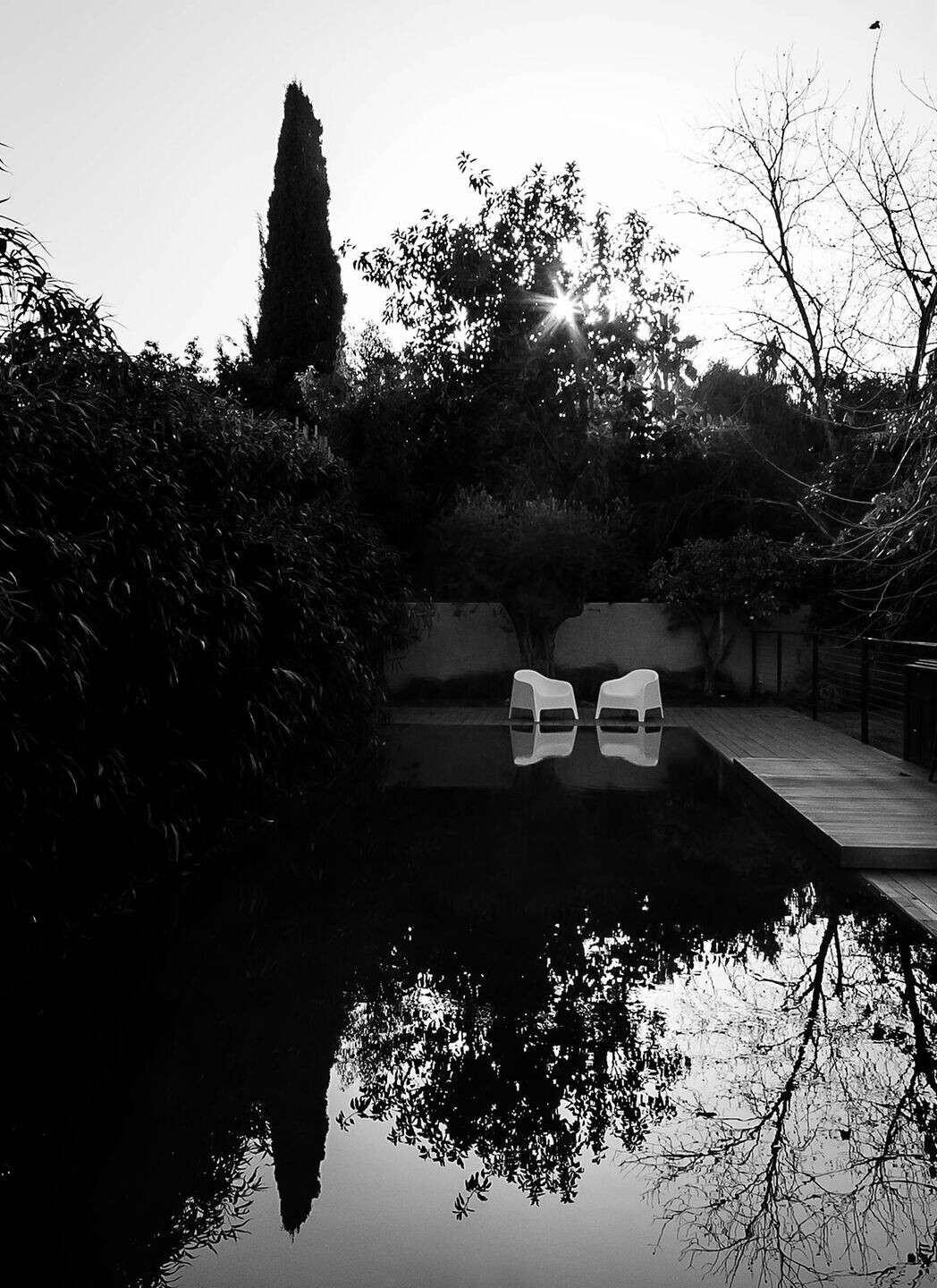 Material Used:
1. Facade cladding- Mineral plaster
2. Flooring- Hardwood
3. Doors- steel
4. Windows- steel
5. Interior lighting- Flos
6. Interior furniture- LigneRoset