Elevated on stilts, a butterfly roofline and blackened open joint wood cladding characterise this retreat designed for the views and experiencing the connection with nature.
Designed by Joaquin Karcher of Zero E Design, LLC as a short term rental it overlooks the Taos Mountain and the Rio Grande Gorge in Northern New Mexico. Visitors immerse themselves in the wide open space and observe the weather moving in and out alongside the Sangre de Cristo Mountain Range with changing and often spectacular light conditions. SkyNest is all about the experience of this magical spot, connecting with nature and slowing down.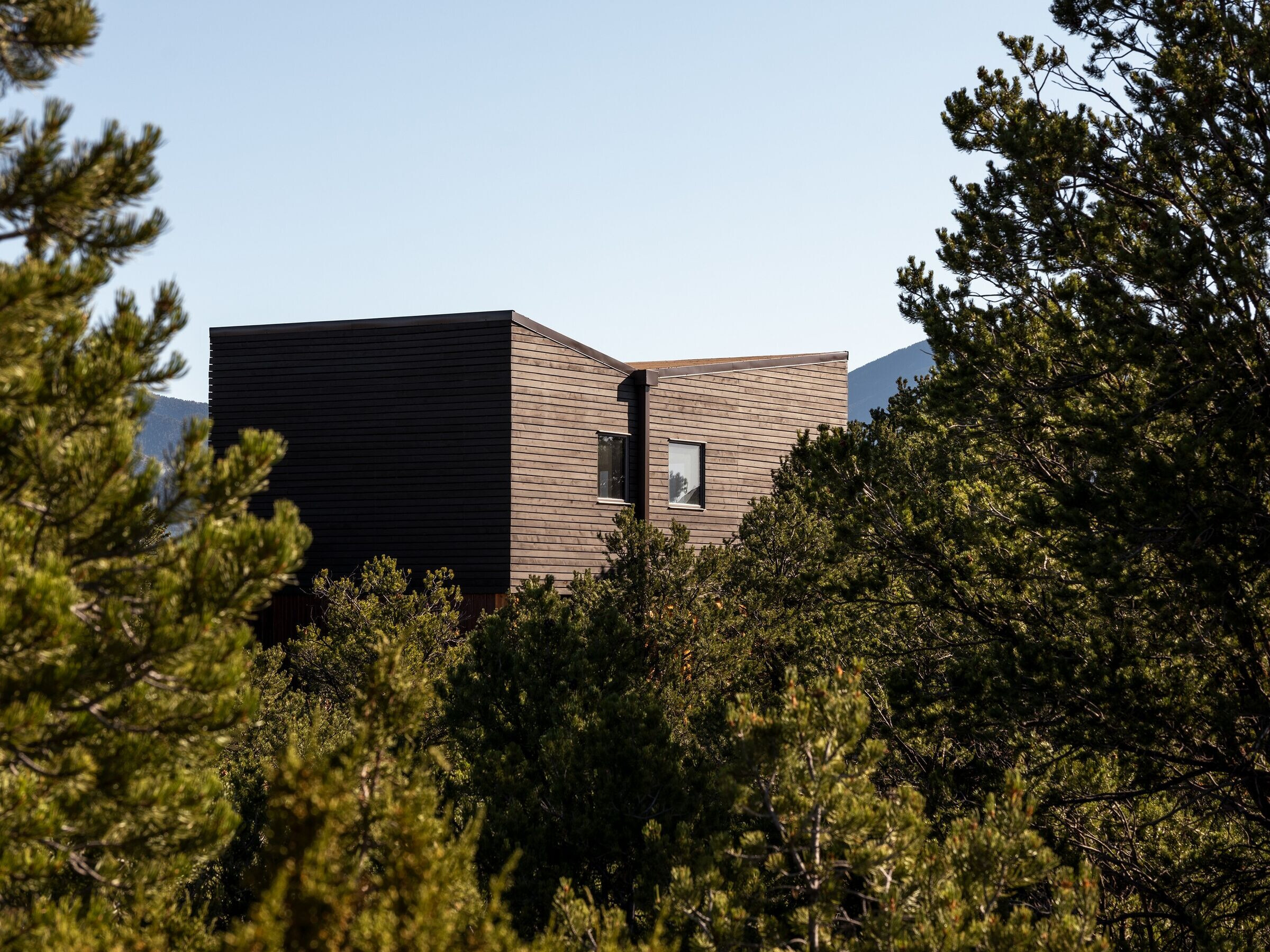 "I wanted to create an architecture that would sharpen the perception of visitors – of the location, the natural environs, and even of the way they see themselves."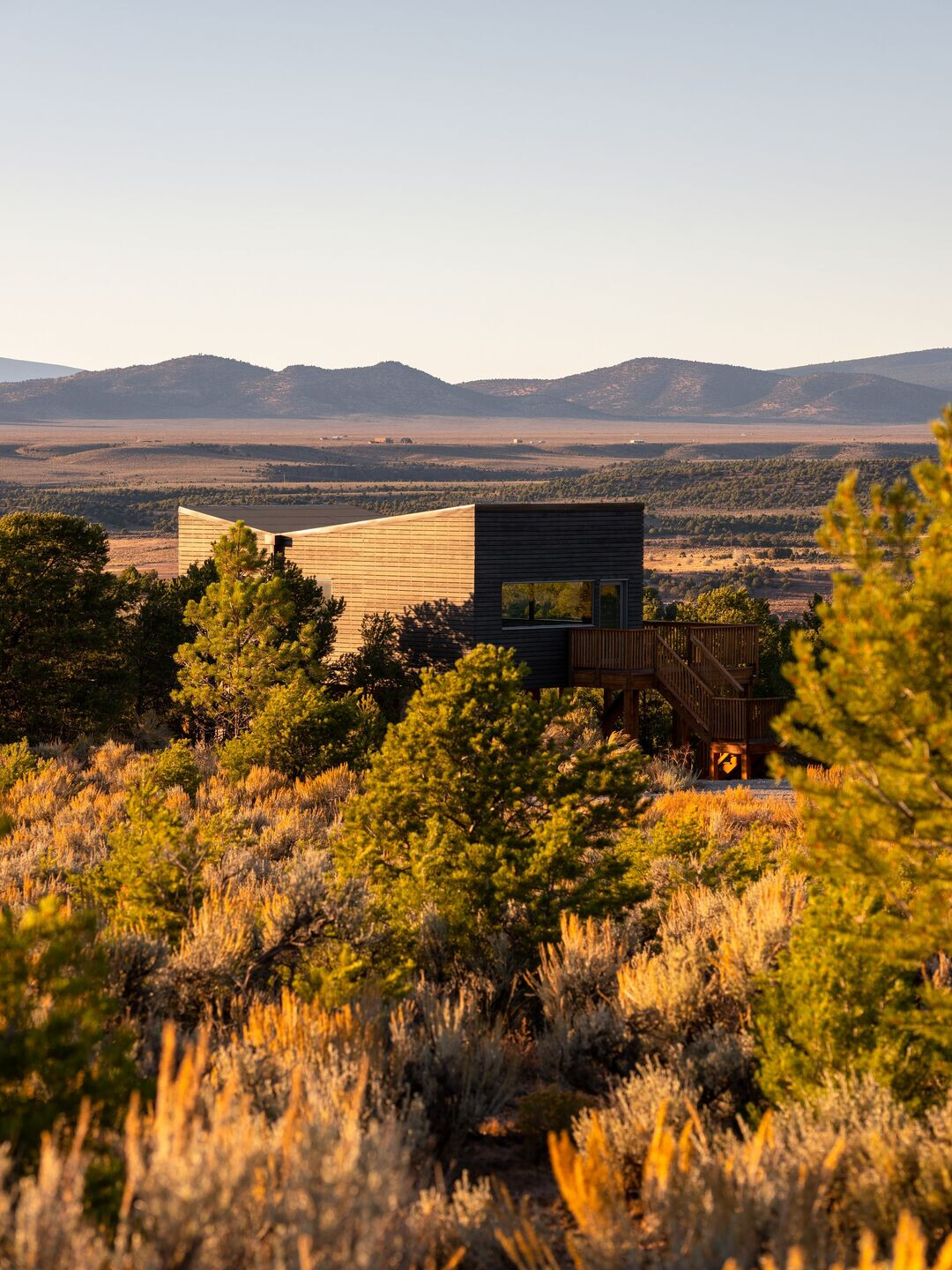 The 600 sq. ft living area rests above a smaller utility/ storage area and guests can park their car under the house accessing the living space upstairs through the exterior stair case.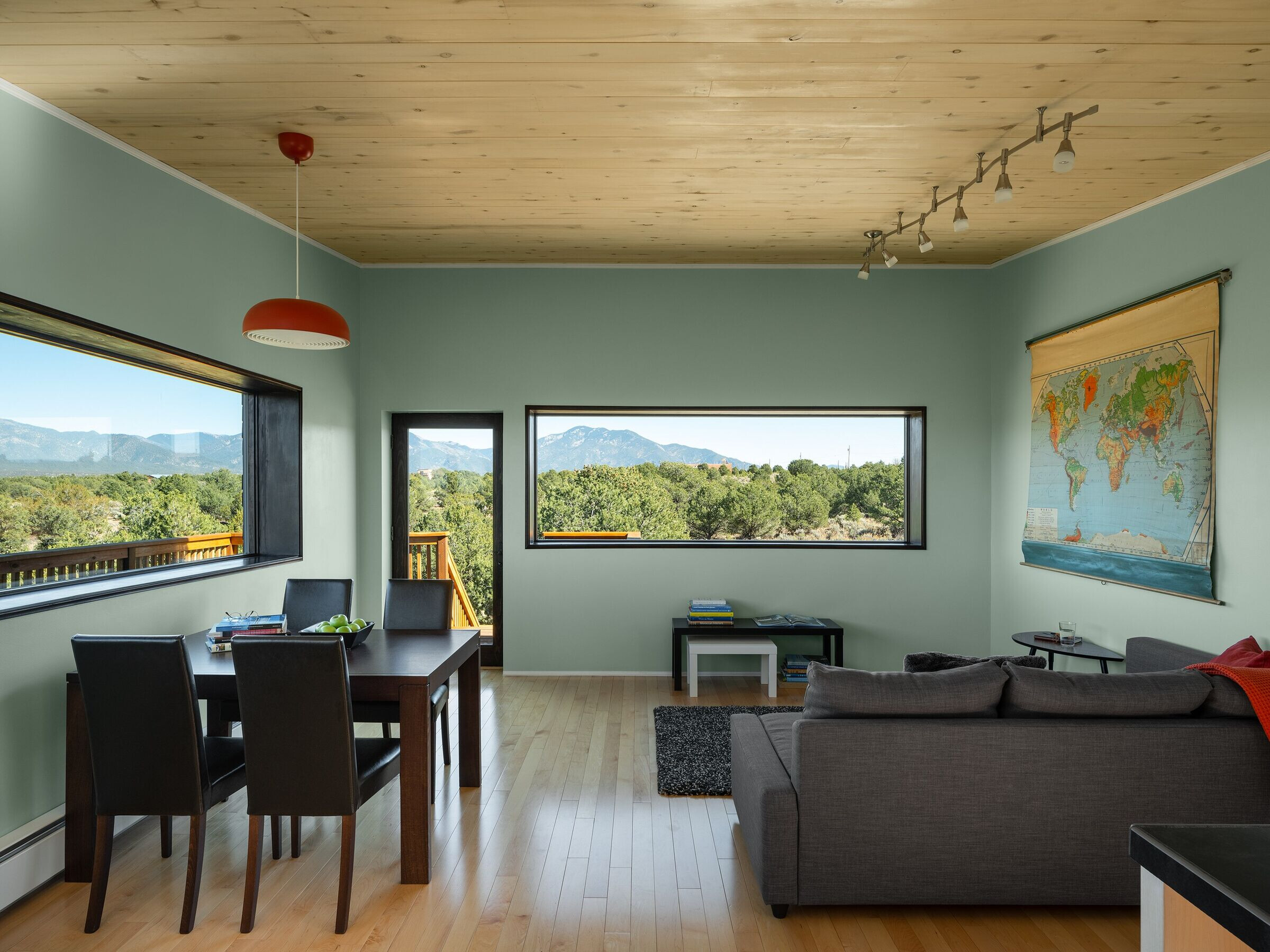 Joaquin Karcher designed the dwelling as an ultra- efficient building with an exceptionally high level of comfort. Materials are mostly locally sourced, recycled and healthy. The Douglas Fir wood cladding and timber came from a close by sawmill.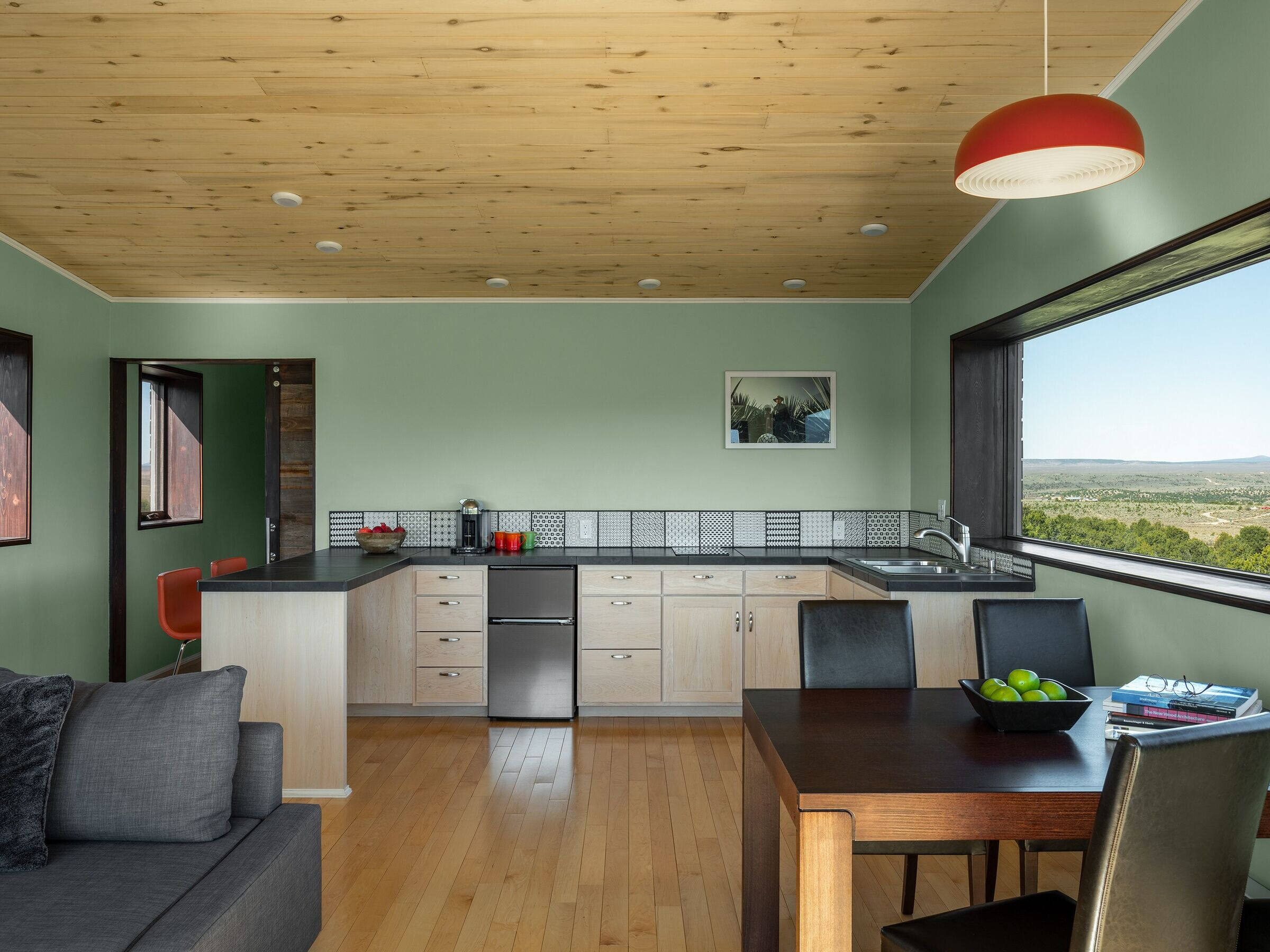 Among the many notable features are a steam bath shower with window overlooking the Arroyo Hondo Valley for apres- ski relaxing. Hand made tiles are each screen printed one at a time, fired in Mexico.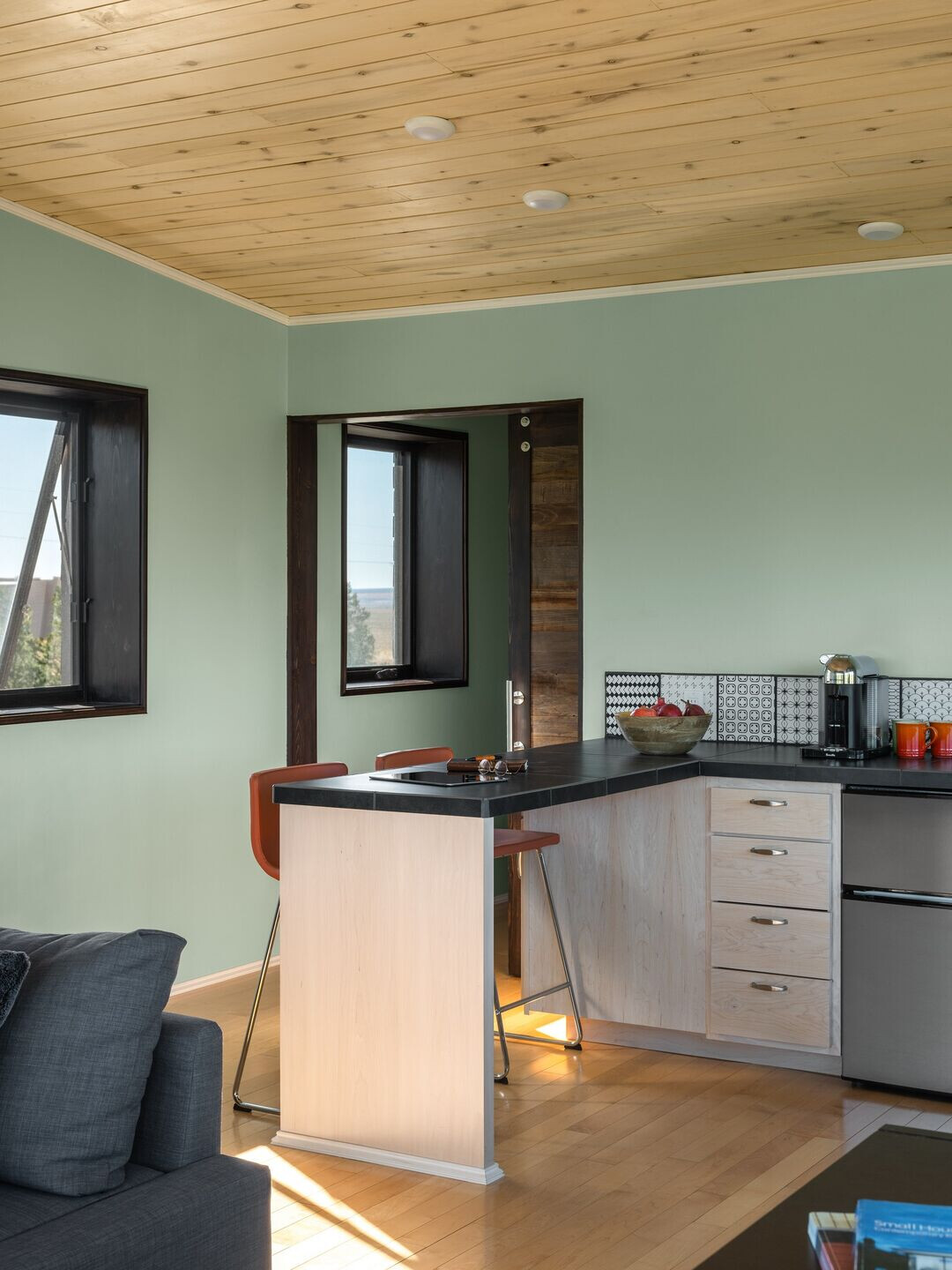 Material Used :
1. Blackened Douglas Fir - Rain Screen Facade Cladding
2. Double wall construction with Cellulose insulation
3. Lunos e2 - heat recovery ventilation system
3. Hand made tiles are each screen printed one at a time, fired in Mexico and designed by Ayse Design
4. Romae - Stem Bath