NDA home studio uses simple solutions and bold combinations. A small area of ​​30 m2 stores a large number of limited products of various fashion brands - from Nike to LV. The walls of the space are decorated with essential building materials - aluminum profiles for Knauf gypsum boards, buffed and polished finish, which reflects the multifaceted lighting in a dark, initially black room.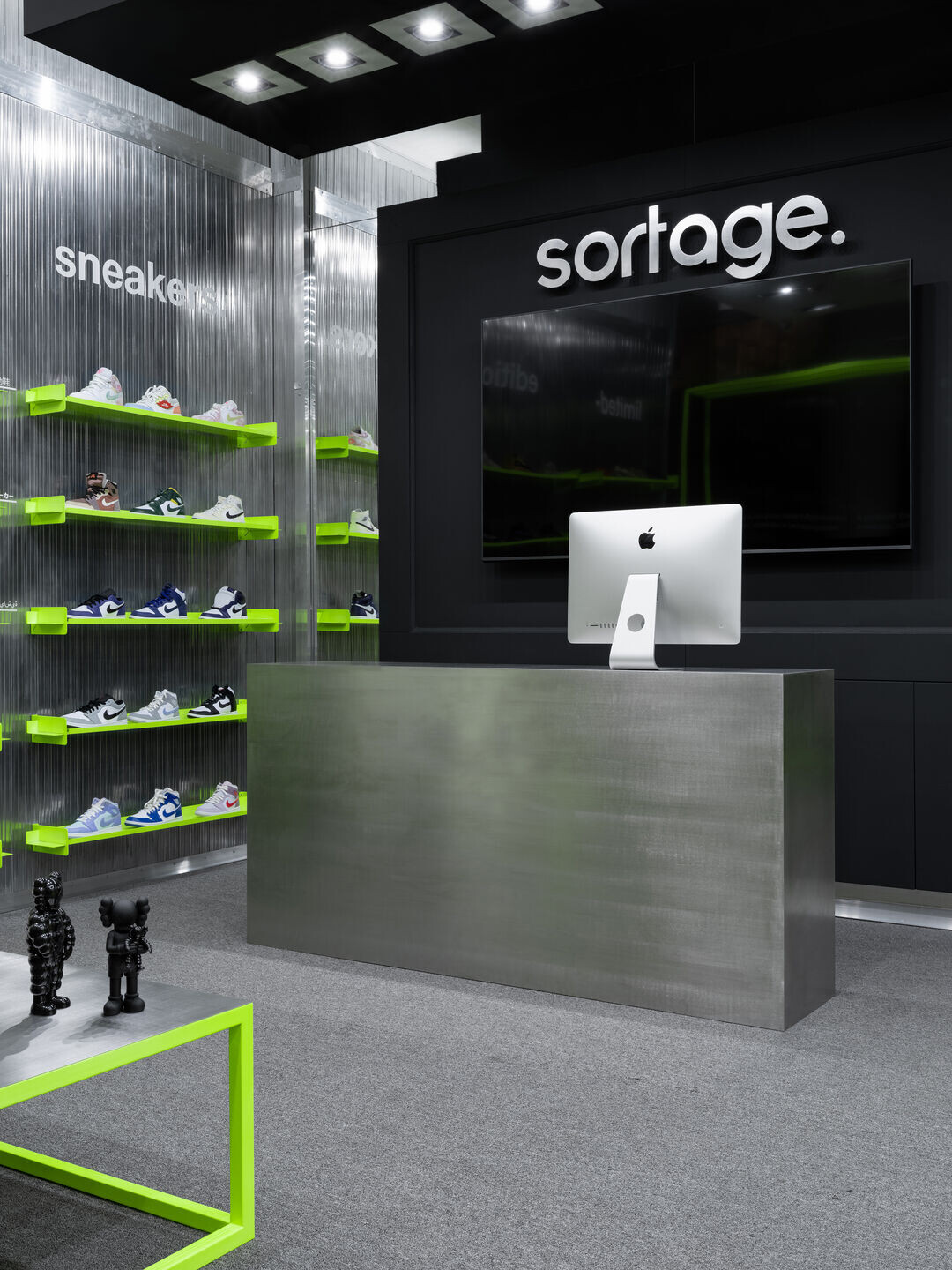 NDA Home studio owns its own workshop where all interior objects from metal and concrete are made - NDA Manufactory. It helps the studio to easily implement its turnkey ideas. This is how they created a stainless steel reception desk with hand-polished metal, a fluorescent color coffee table with a stainless steel top, racks, steel tube rail and shelves. All retail equipment is fluorescent green, which gives the concept store character and uniqueness, making the clients to draw the attention on space, highlighting it from other retail stores.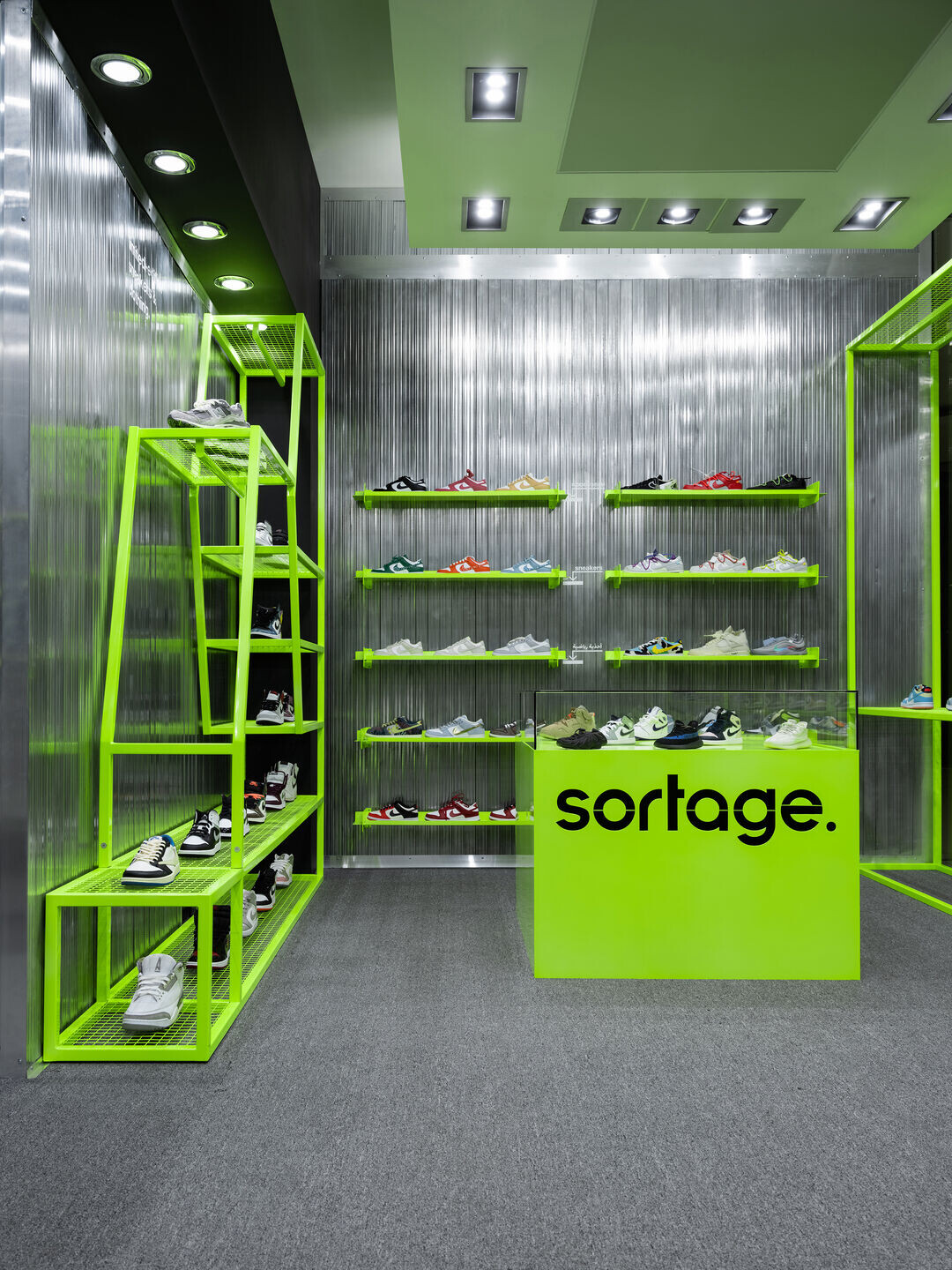 The Sortage concept store is a selling platform for limited-edition sneakers, clothing and accessories from various brands. While working on this space, it was necessary to take into account not only the repair and production time (it took up to 3 weeks), but also to create a new place of attraction for customers in the shopping center. The store looks like a bright, unusually light-reflecting space with a fresh and rich color accent, it evokes a taste sensation, a desire to go in and see what is behind the windows.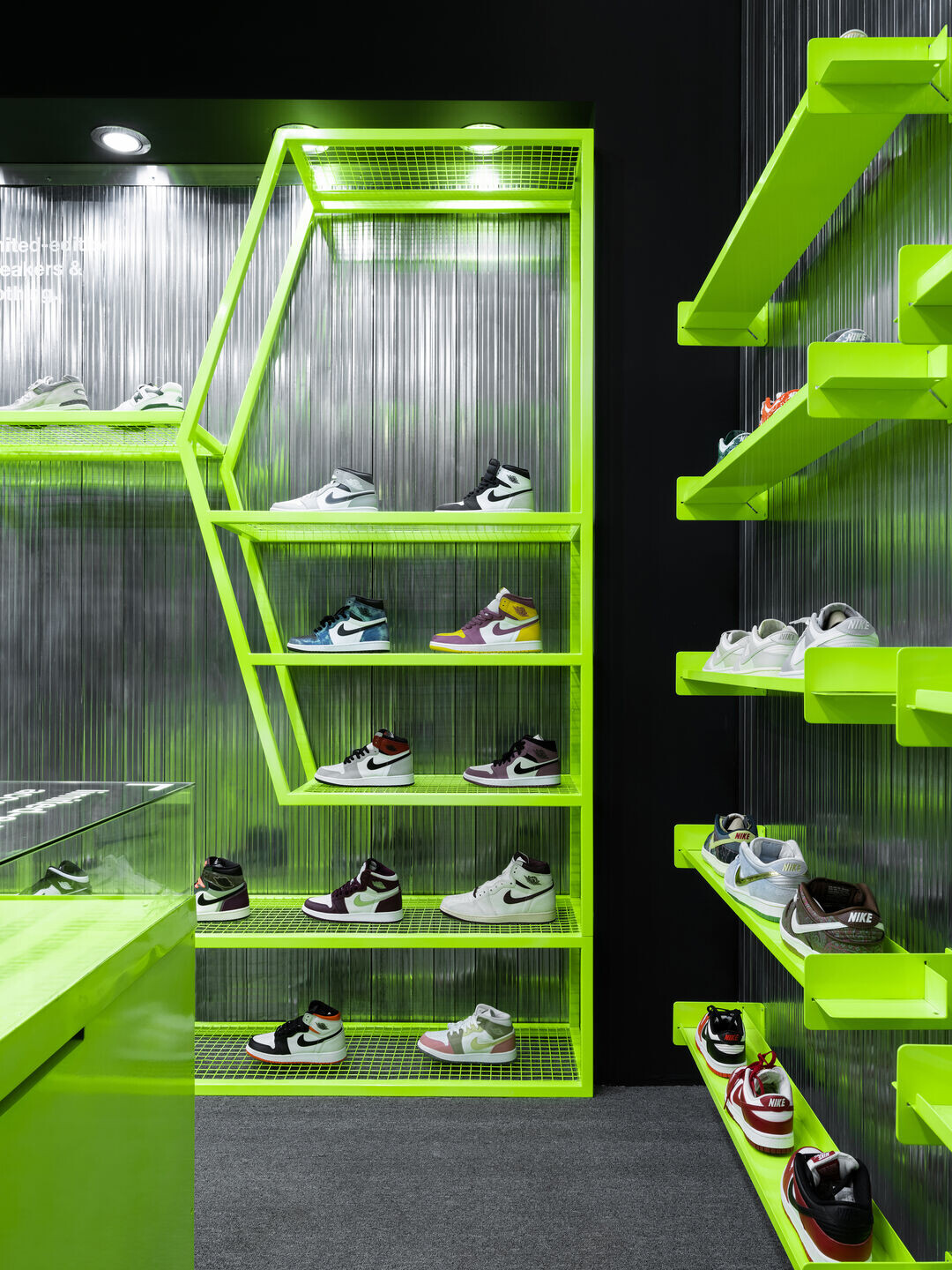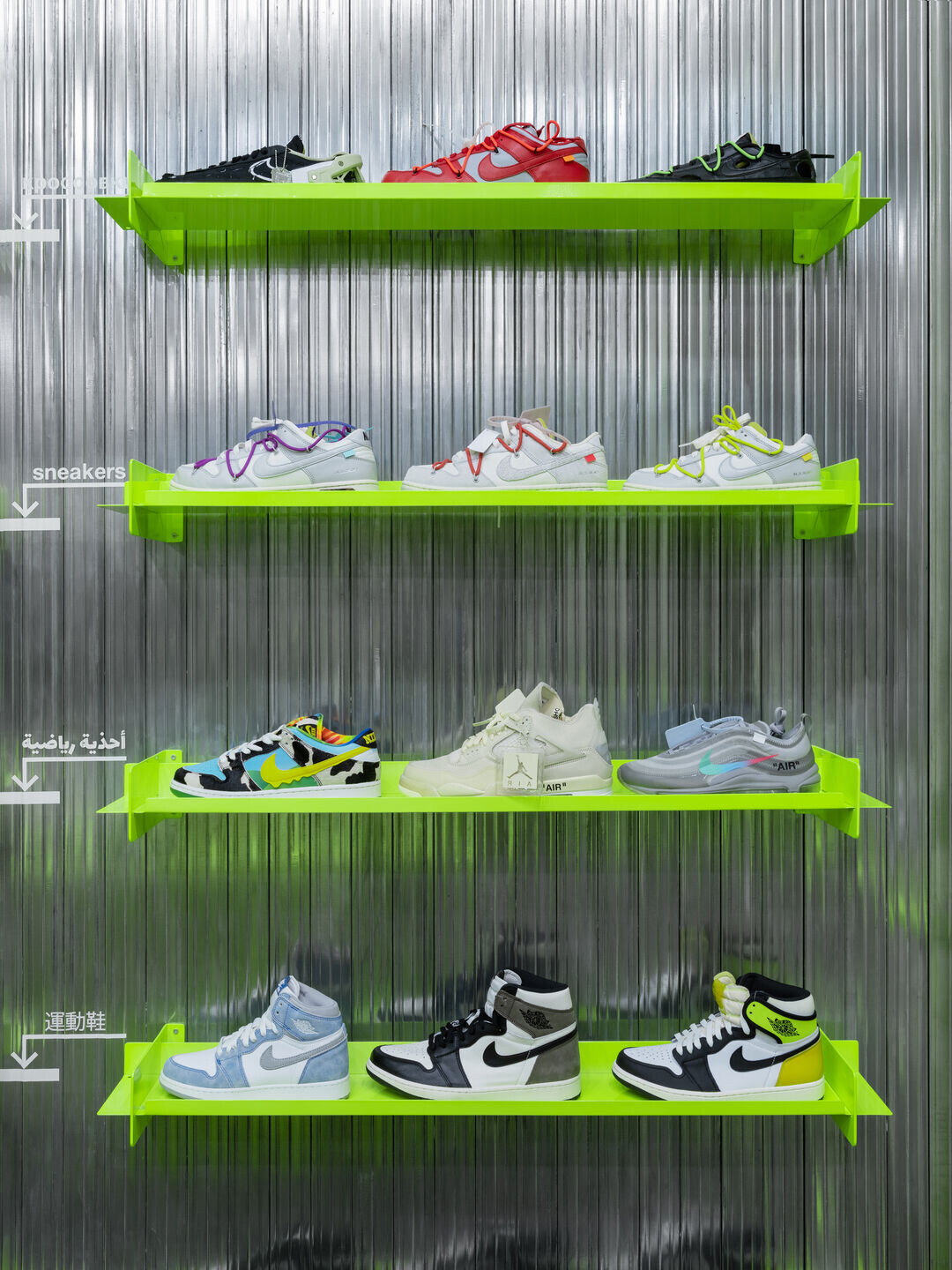 A small space, despite the use of building materials in the decoration, is perceived as something special and leaves visitors with a sense of uniqueness, exclusivity and desire to be involved in it.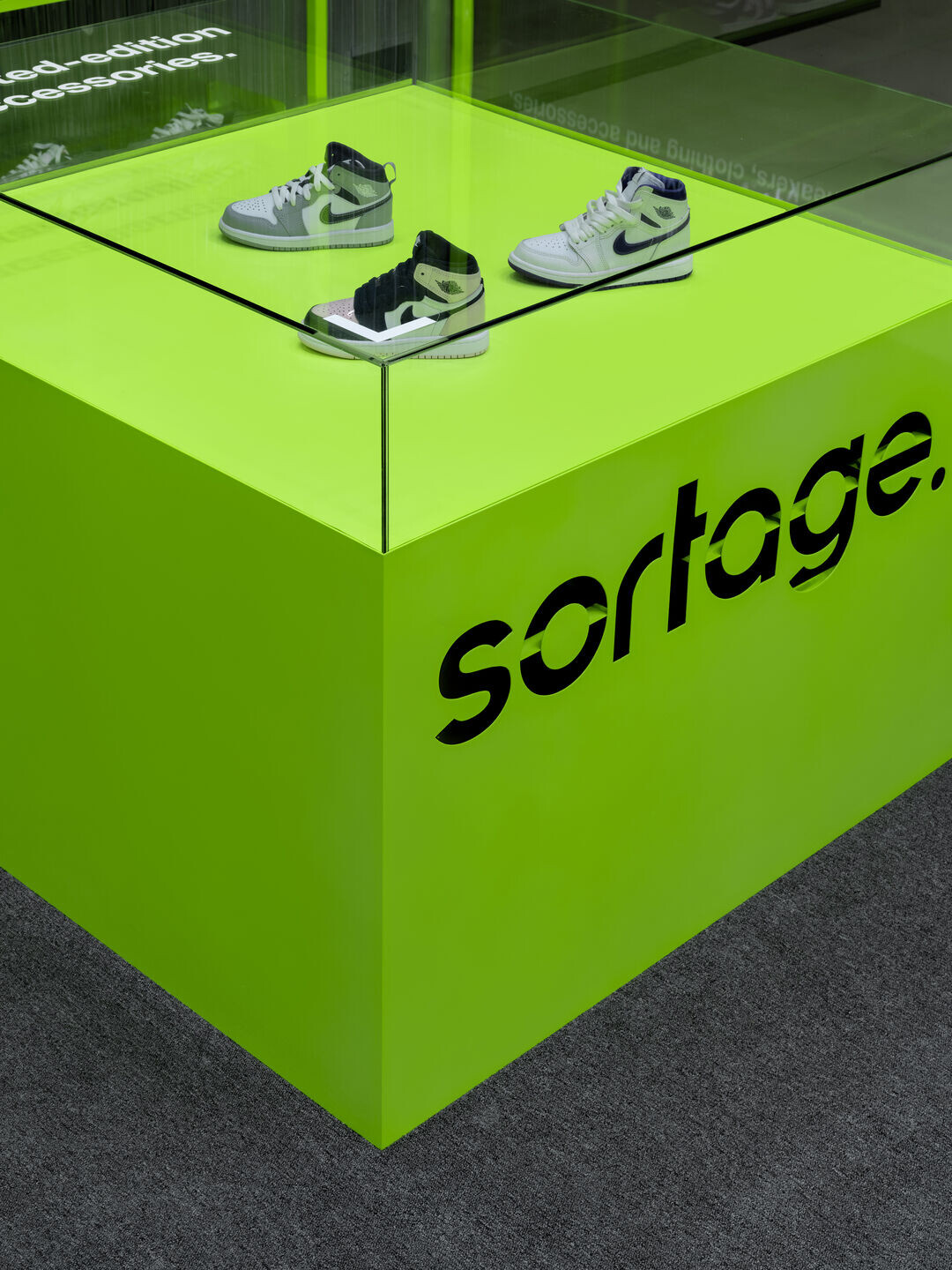 More:
nda-homestudio.com
https://www.instagram.com/nda_home_studio
https://www.behance.net/nda-home-studio