The scenario takes place on the third floor of a late modernist building in the central square of Hanover, Germany. The main challenge was to deal with the inherited structural elements- bulky concrete beams, and the low height of the ceiling. On the other hand, the visual connection with the Steintor square was an intriguing starting point for the process.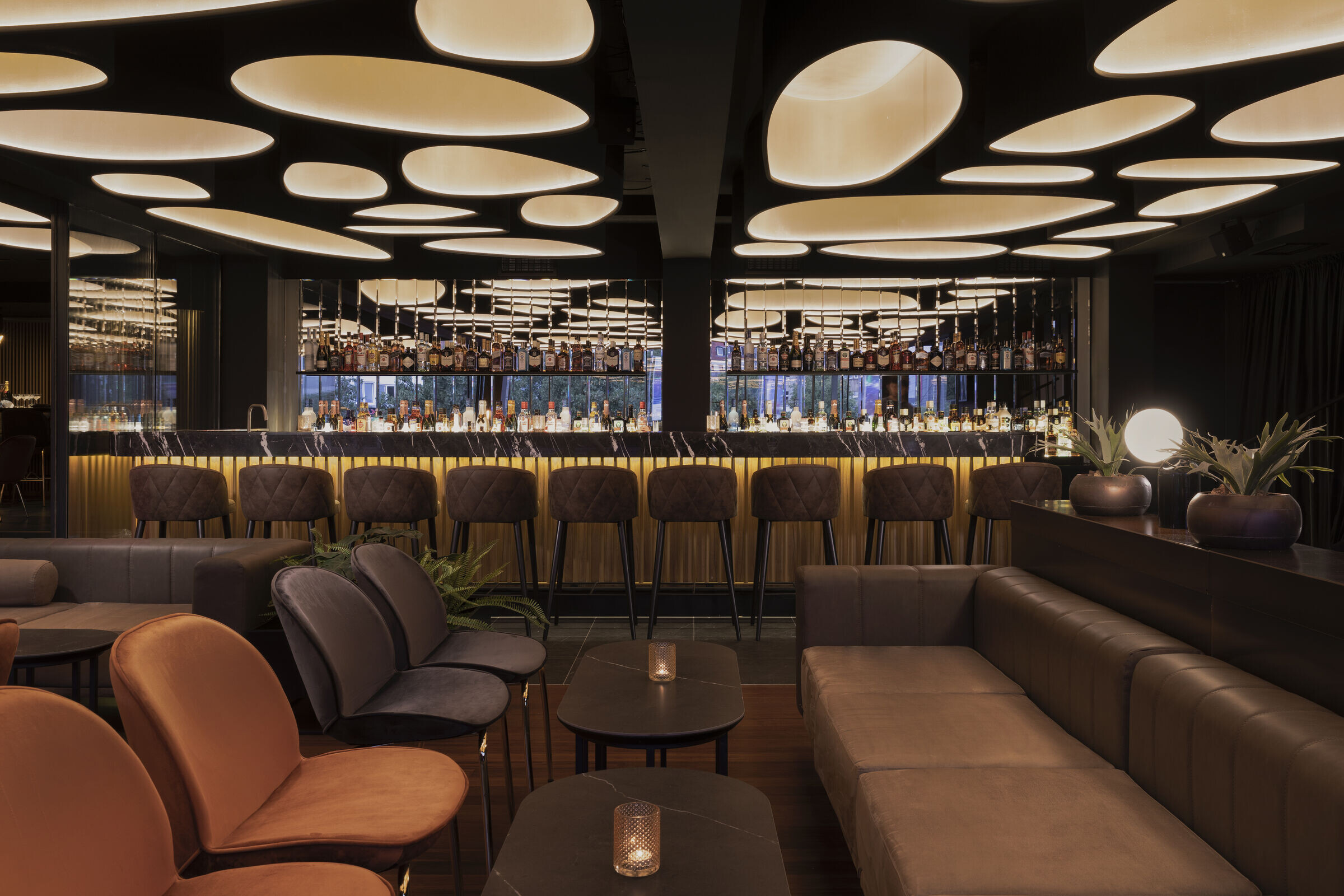 The proposed concept tackles the advantages and disadvantages of the space in a way that turns the design solution into a main attraction point from the square. Here the landmark is an organic-shaped ceiling, made of metal sheets spray coated in cooper and providing indirect warm lighting. The heavy concrete structure vanishes in the dark negative space between the dome-shaped lamps. The copper light ceiling manipulates the perception of height and distance and immerses you in the warmth created by reflected light. of the reflected light.
The material palette was carefully selected to blend in the ambience and define the boundaries of the experience. The floor finishes combine wooden planks, merging into the custom-made seating element, and granite tiles, marking the walk line. Existing structure elements are treated in dark color palette, allowing the ceiling to be the main attraction point for the visitors. The main bar was manufactured in brass, wood and light at brightness, is the visual finish and another element of contrast and luminosity within a space of dark and neutral tones.