For this one bedroom/two bathroom vacation home located in South Beach, Miami, Sire Design completed a full remodel of the interiors of the art deco condominium.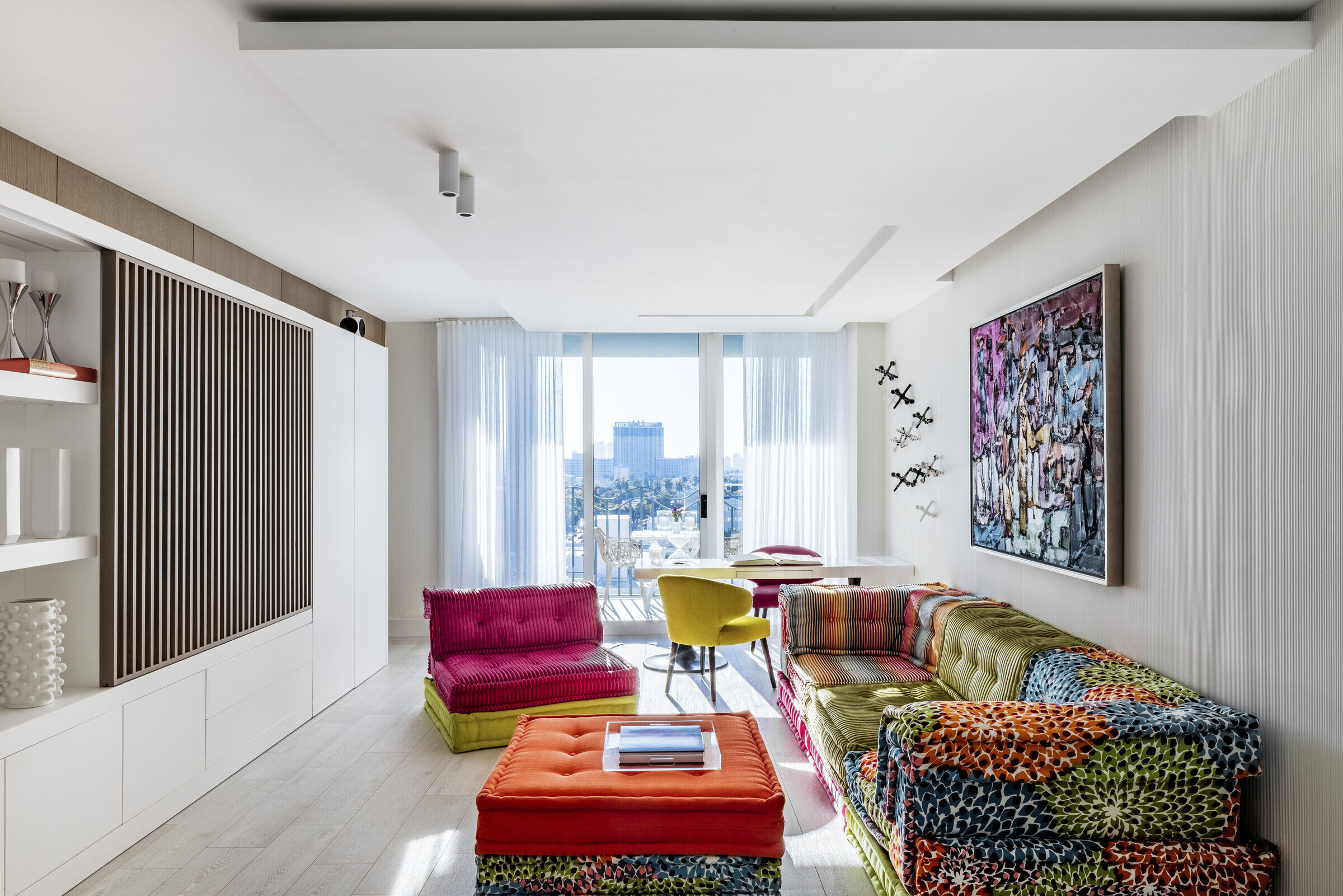 With the intention to revamp the colorful space, while maintaining a clean aesthetic, Sire Design ensured the bones and fixed fixtures within the home were flawlessly timeless in style and quality.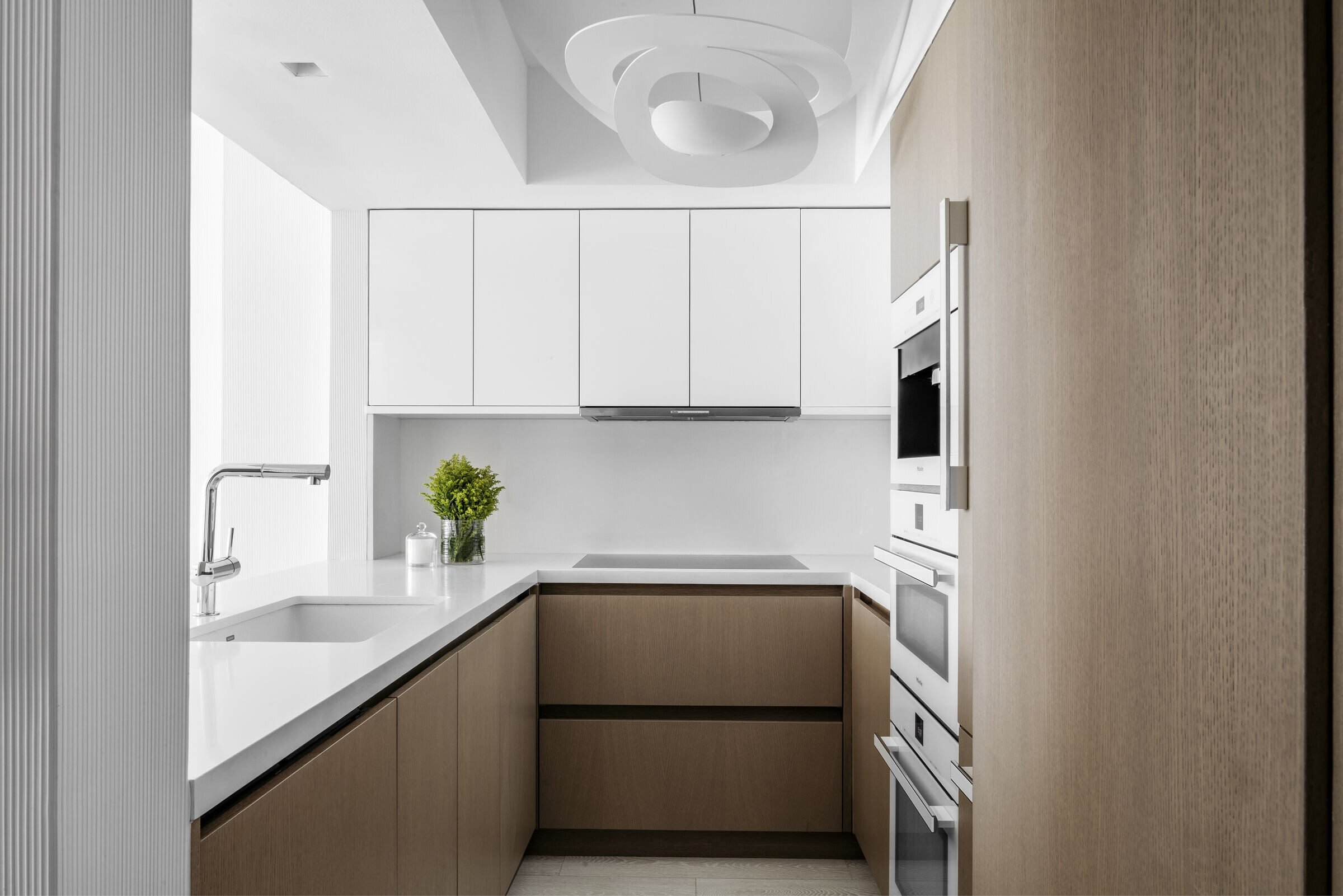 In conjunction, they incorporated bright pops of color with different statement pieces and accessories. The homeowners' funky and chic art collection, matching their bright and fun personalities, acted as a base for much of the design.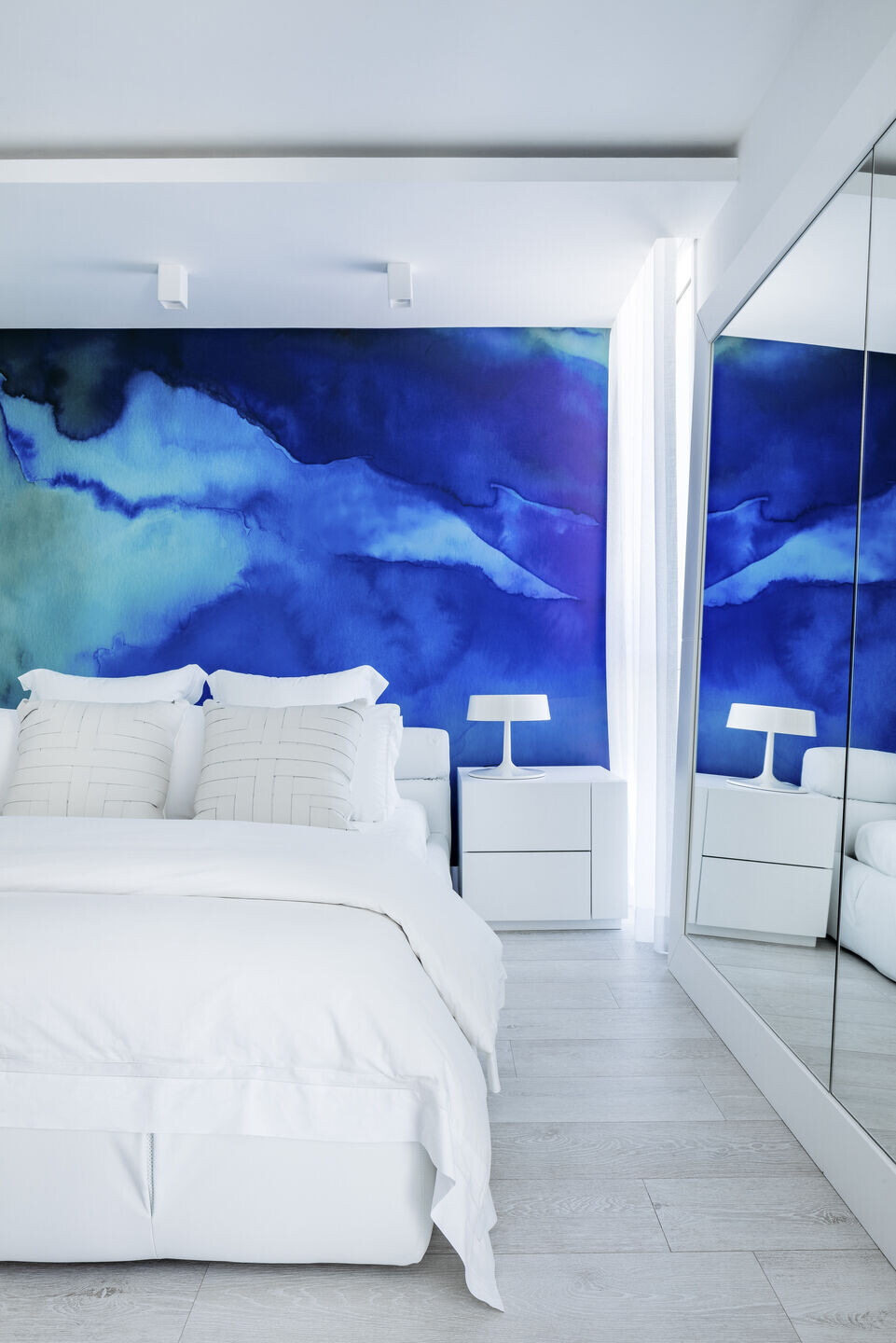 The space is laced with custom millwork, hidden push-open doors and bright features that allow the space to feel open and flow seamlessly while not compromising square-footage.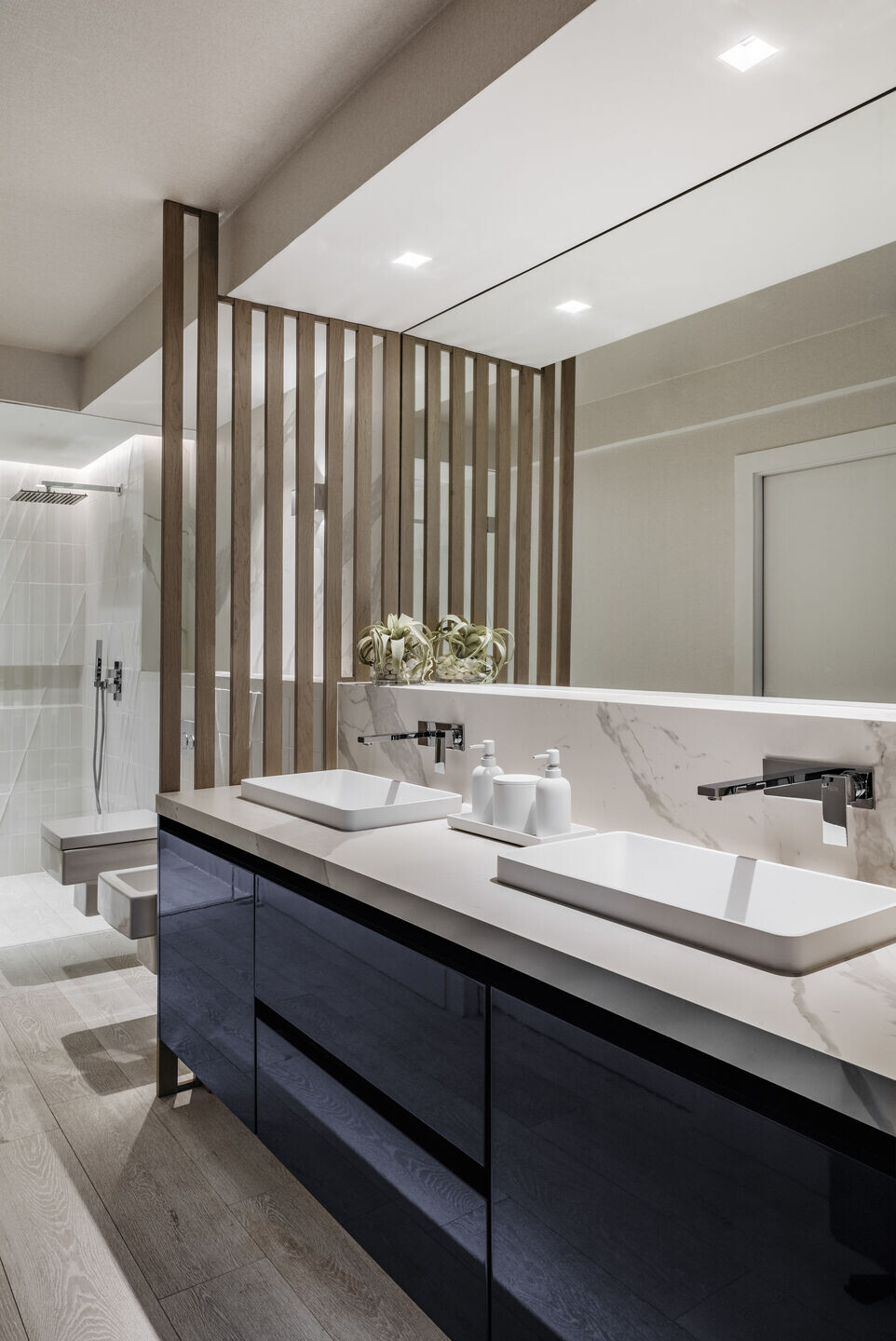 The neutral color palette of the home is outfitted with quirky and colorful design details, such as the Roche Bobois sofa in the living room and the art throughout the home.