SR House, This house was given by owner opportunity,who want to get away from hastines of a metropolis to spend their weekend with family in an serene area where is surrounded by rice fields in Saraburi. The house is located near the owner's weave shoe factory. This makes this house is relaxing and comfortable when the work is done.
The house has two floors. The first floor area is living room that extends to an outdoor terrace which gives panoramic views of the rice fields. The outdoor terrace is connected to the kitchen and dining area as well. The laundry, bathroom and storage are placed on the south side of the house. to get the afternoon sunray
The second floor area is the part of bedrooms that consist the three ensuite bathrooms and the buddha shelf. The bedroom area will focus on the morning sunray with wooden facade to filter the sunlight and also get a view of the rice fields through this wooden facade.
The exterior materials of the house that be chosen are terracotta bricks and artificial wood walls.To infiltrate in the modern architecture by trying to make the house not too different from the surrounding context. The part of interior material, wood is used as the main material to give the house a warm tone.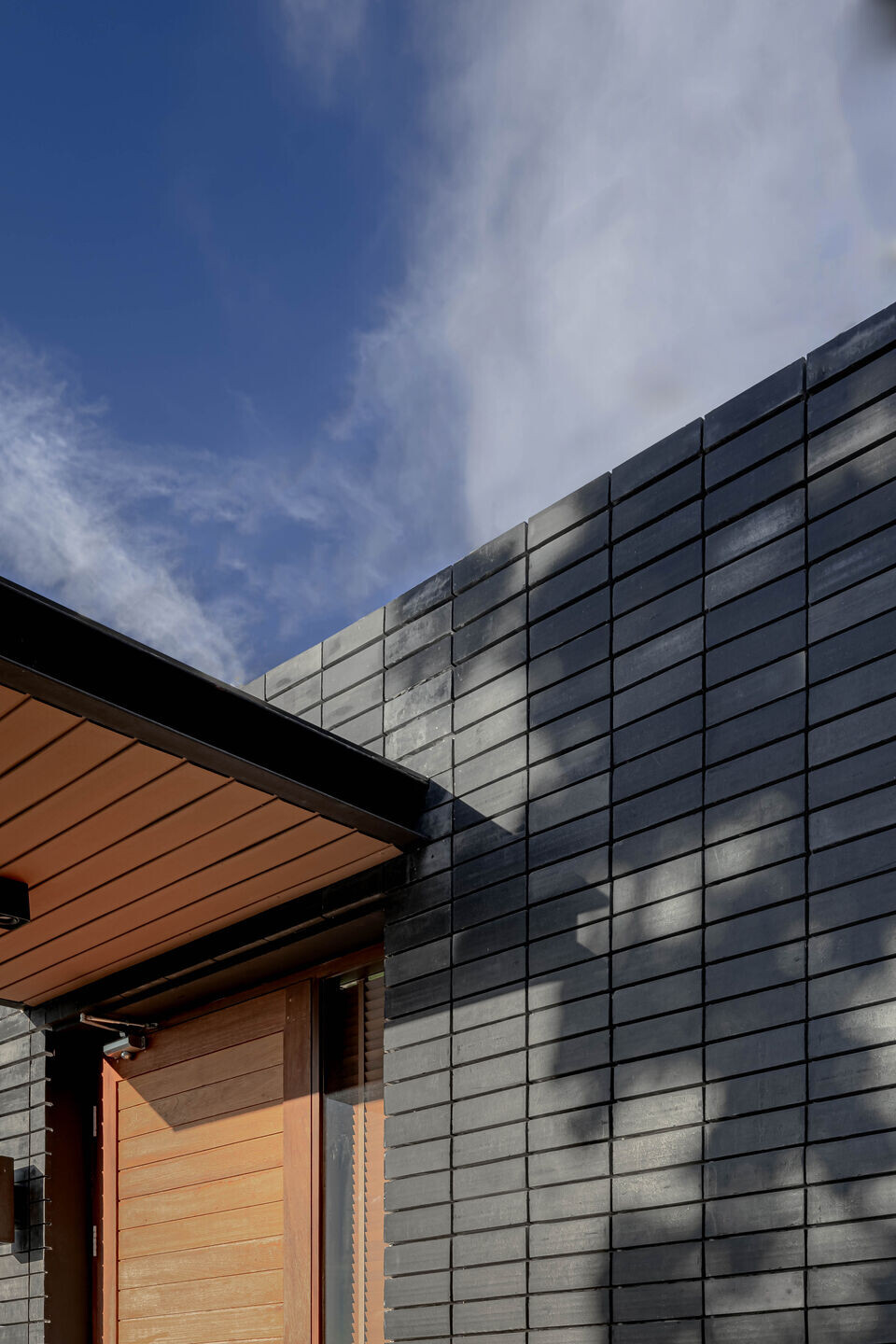 The architectural style is laid out in a simple way. The outlook will reflect from the placement of the area in the house according to the needs of usage and the direction of the light and wind.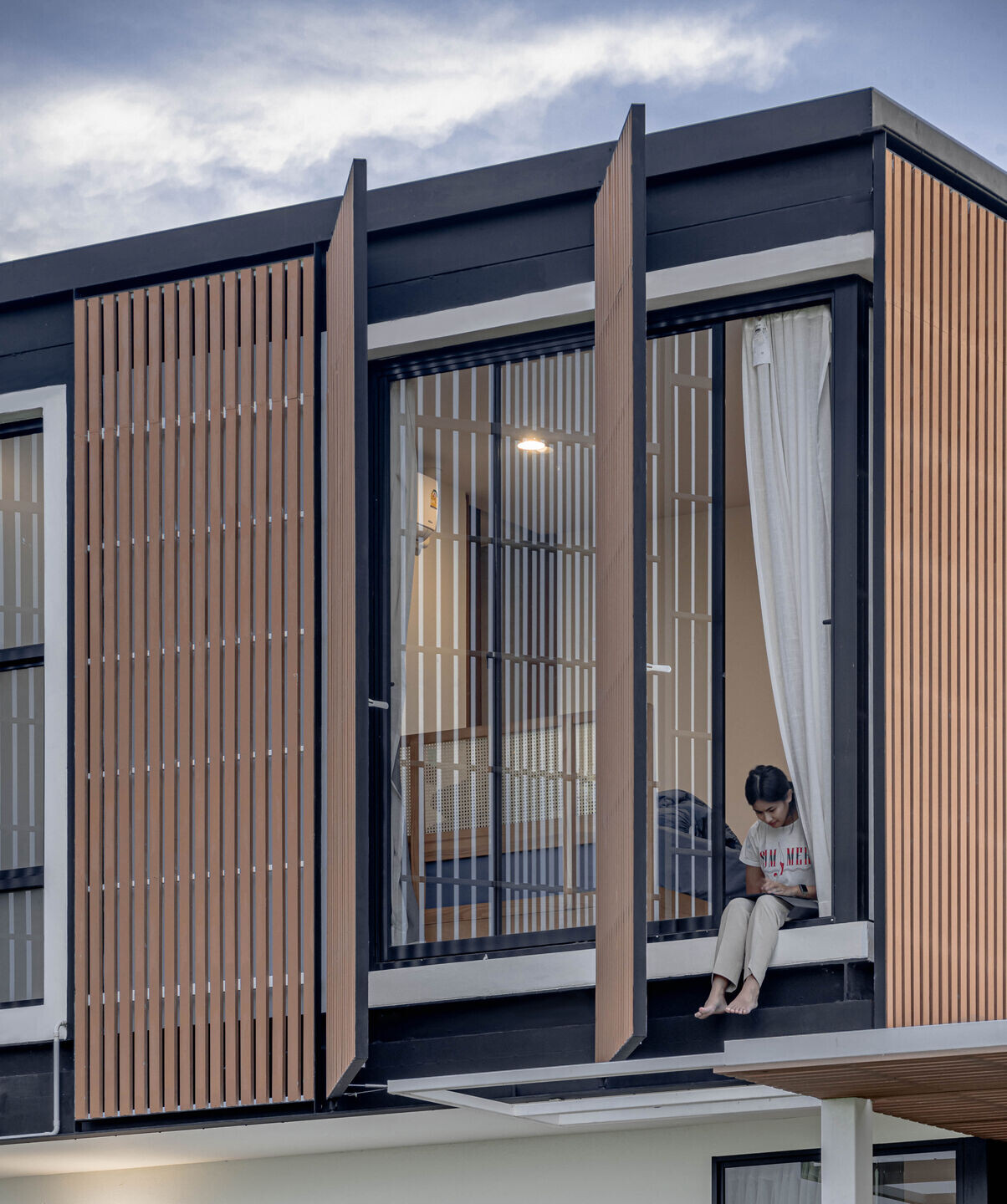 The boundary of the building is adjustable according to the suitability of the interior space including the placement of materials outside the house. As the result the architectural style is clearly defined in formation and boundary.