The Santa Maria building is situated in the higher part of the town of Lagos. Its large plot means there is ample space for a swimming pool, outdoor terraces and landscaped areas around the building. It is characterized by its robust shape, with a rectangular base, crossed by horizontal openings. These openings are the blank canvases for wide balconies / terraces for the 36 apartments, on 6 floors, in the building, and where white plaster is clearly dominant, as is seen in the torn lines of the suspended terraces that surround the building.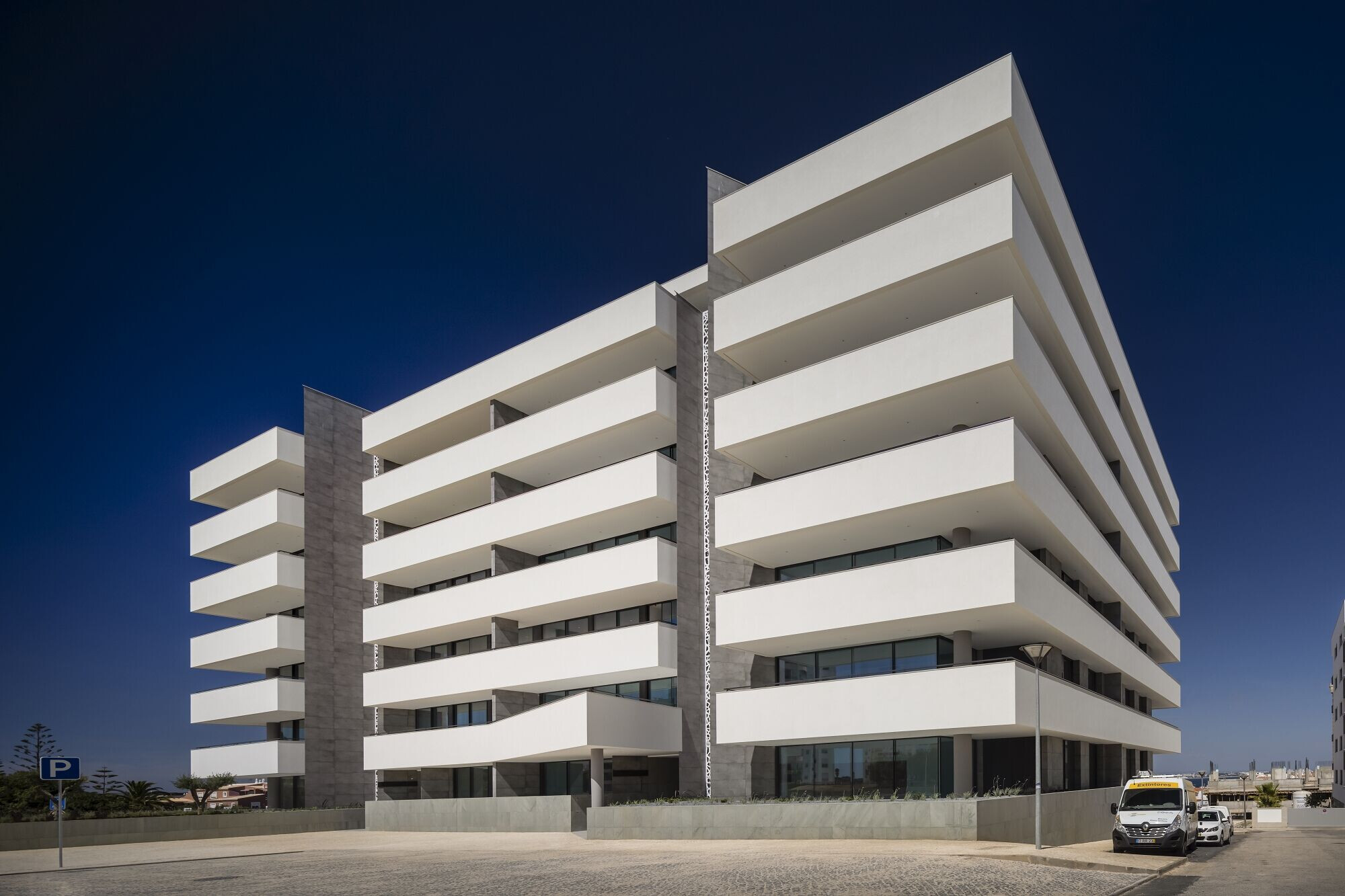 The greenish grey color comes from natural sandstone, used in the basement / ground floor, surrounding walls and various areas. The sandstone, due to its high porosity and restrained appearance conceals its presence, thus visually loosening the building, making it more elegant and highlighting a certain geometric rigor.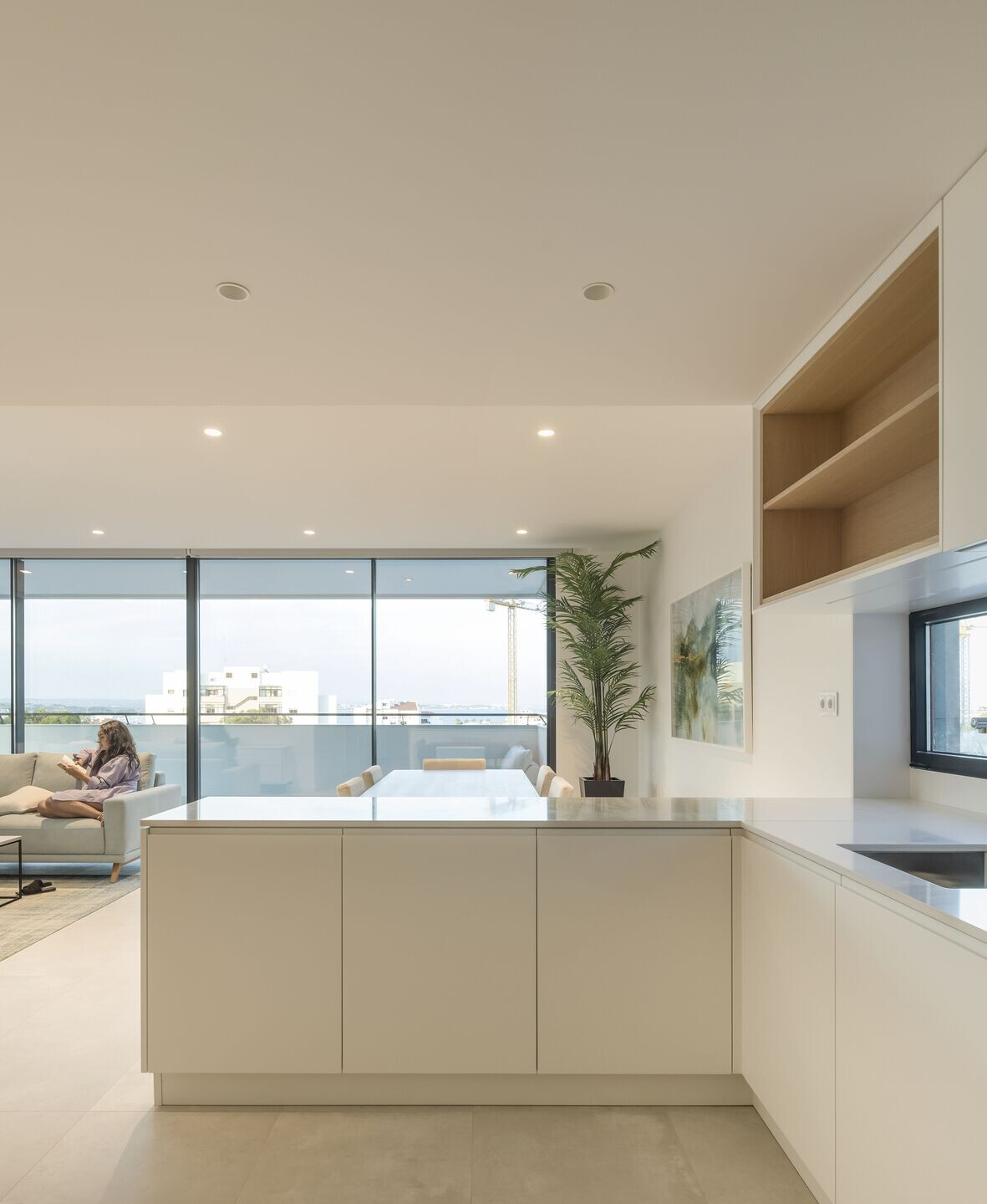 Nevertheless, this demarcation of each floor does not detract from the character of the building as a whole and its architectural composition, reminiscent of a paradoxical classicism seen in the building, foundation, development and finishing, and which is given to it by the shape of the sloping roof.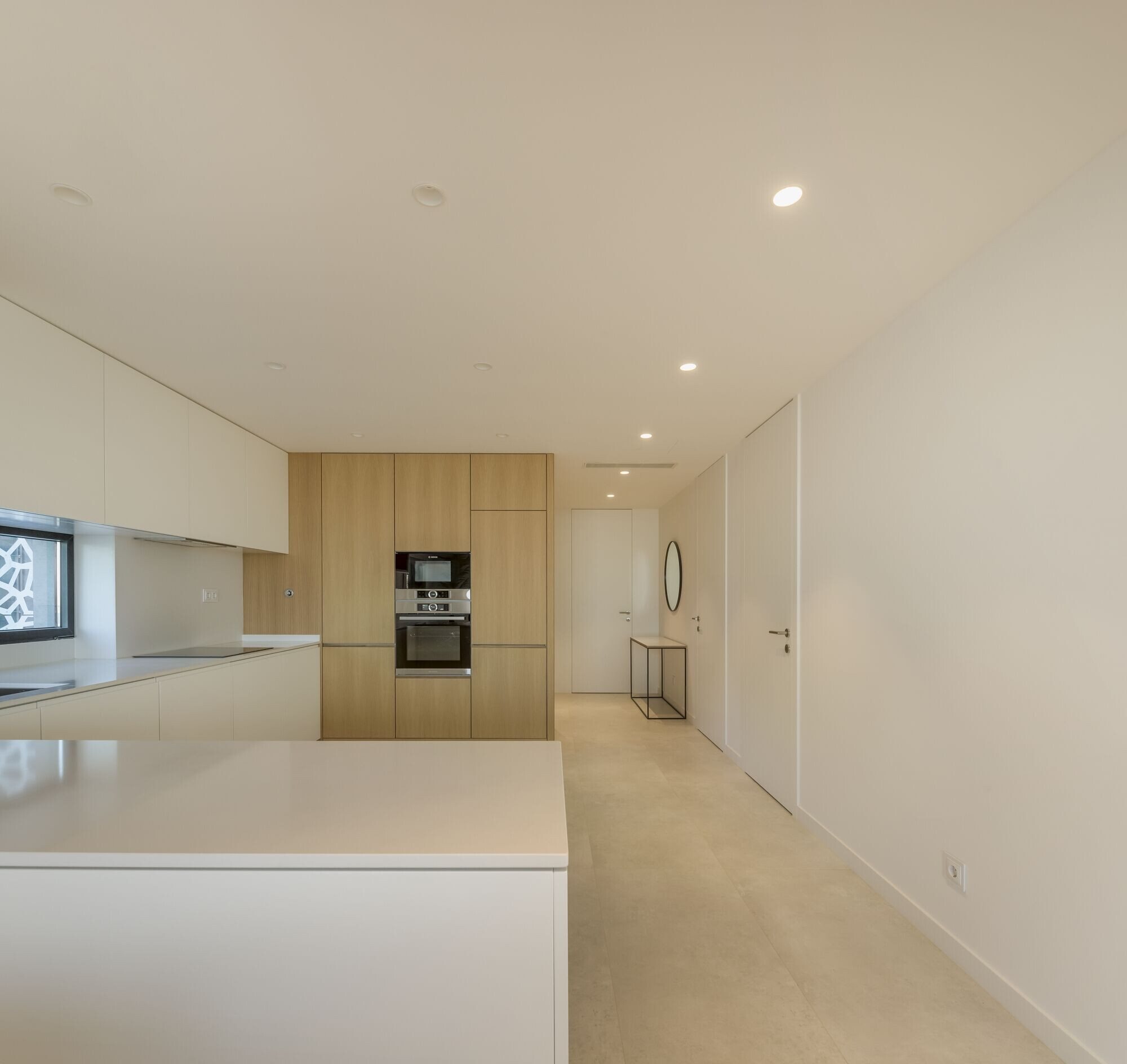 The entrance to the building is through two atriums, with an empty core that finishes in a skylight at the top of the building, bathing the surrounding galleries and atriums in natural light. This generously illuminates the accesses and entrances to all the apartments, which are preferably intended for permanent housing. The empty space accentuates a visual flow throughout the core of the building. The spacious balconies / terraces encourage outdoor living and the enjoyment, with privacy, of the mild climate and views of the town.
Santa Maria is a building that has great privacy but at the same time is urban: it has a commitment to public space and a connection with its surroundings. It is typical of the south, of urban life, of shade, of patios, but also has the intimacy of spaces through which we can look and become lost in the view.