Recently the new swimming pool R&A in Blaricum has been opened. This new pool is located along the A27 behind the highway sound barrier.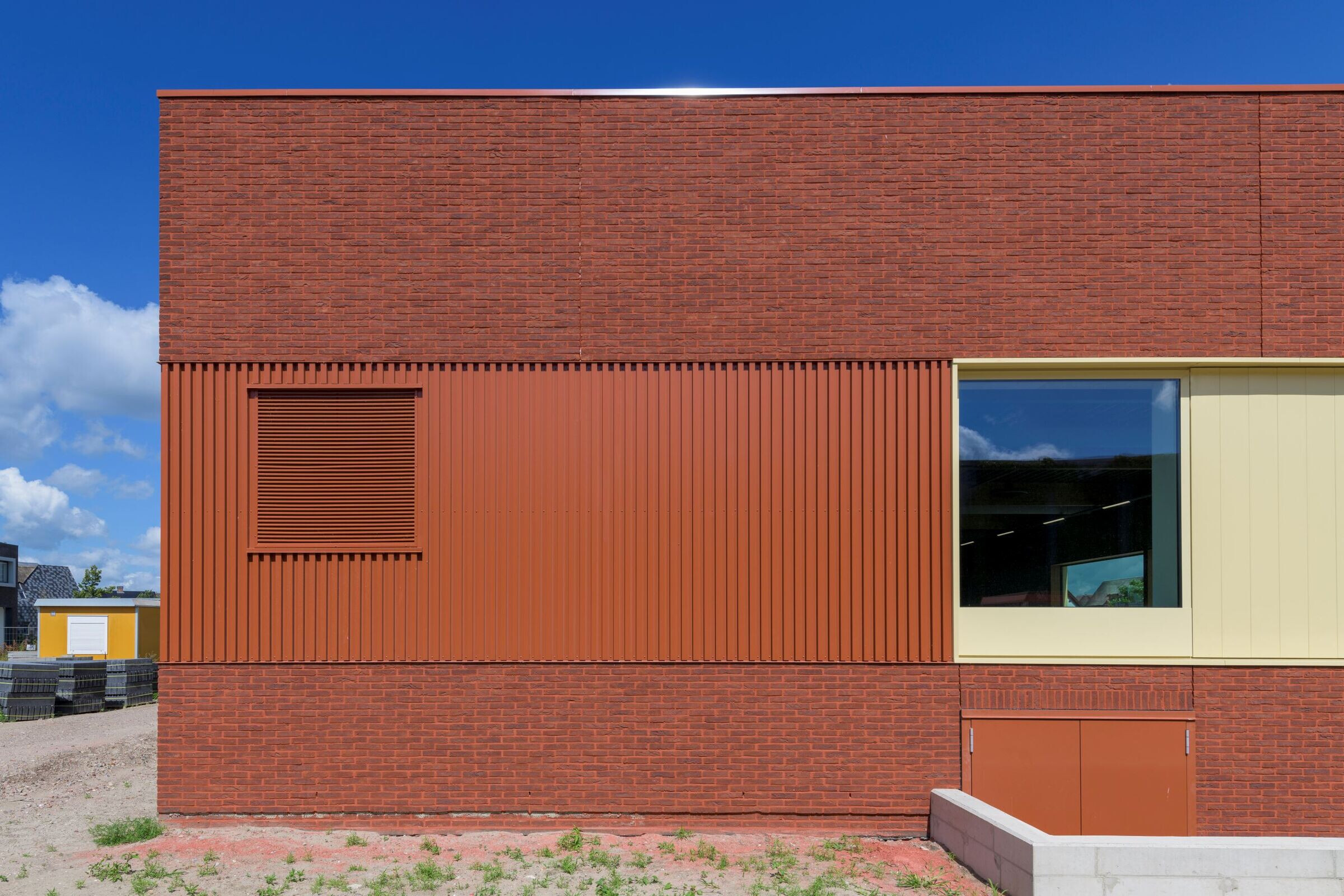 The design was made by architects Slangen & Koenis IJsselstijn, built by contractor Van Baaren and the facade was assembled by Metal Bouwkonsort Lopik. ArcelorMittal Construction Specials was asked to produce and supply several facade systems for this project, namely the Creneo Block 40 profile and several secretfixed siding / plank profiles for wall and ceiling.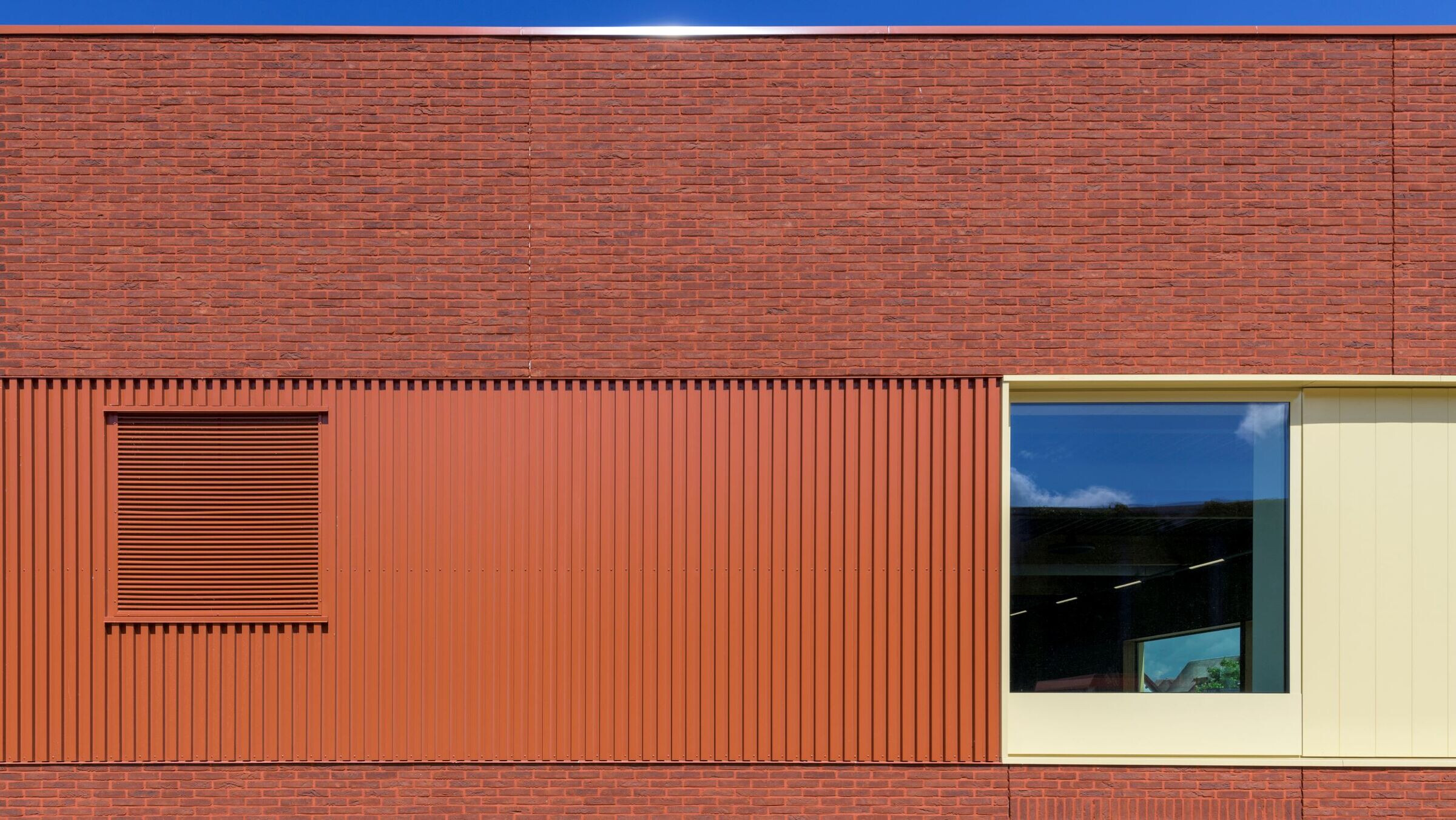 The Creneo Block 40 profiles were delivered in two versions. One completely closed and the other partially perforated in a R05T08 perforation on of the areas. These perforated block profiles are mainly used for single openings to allow light to enter.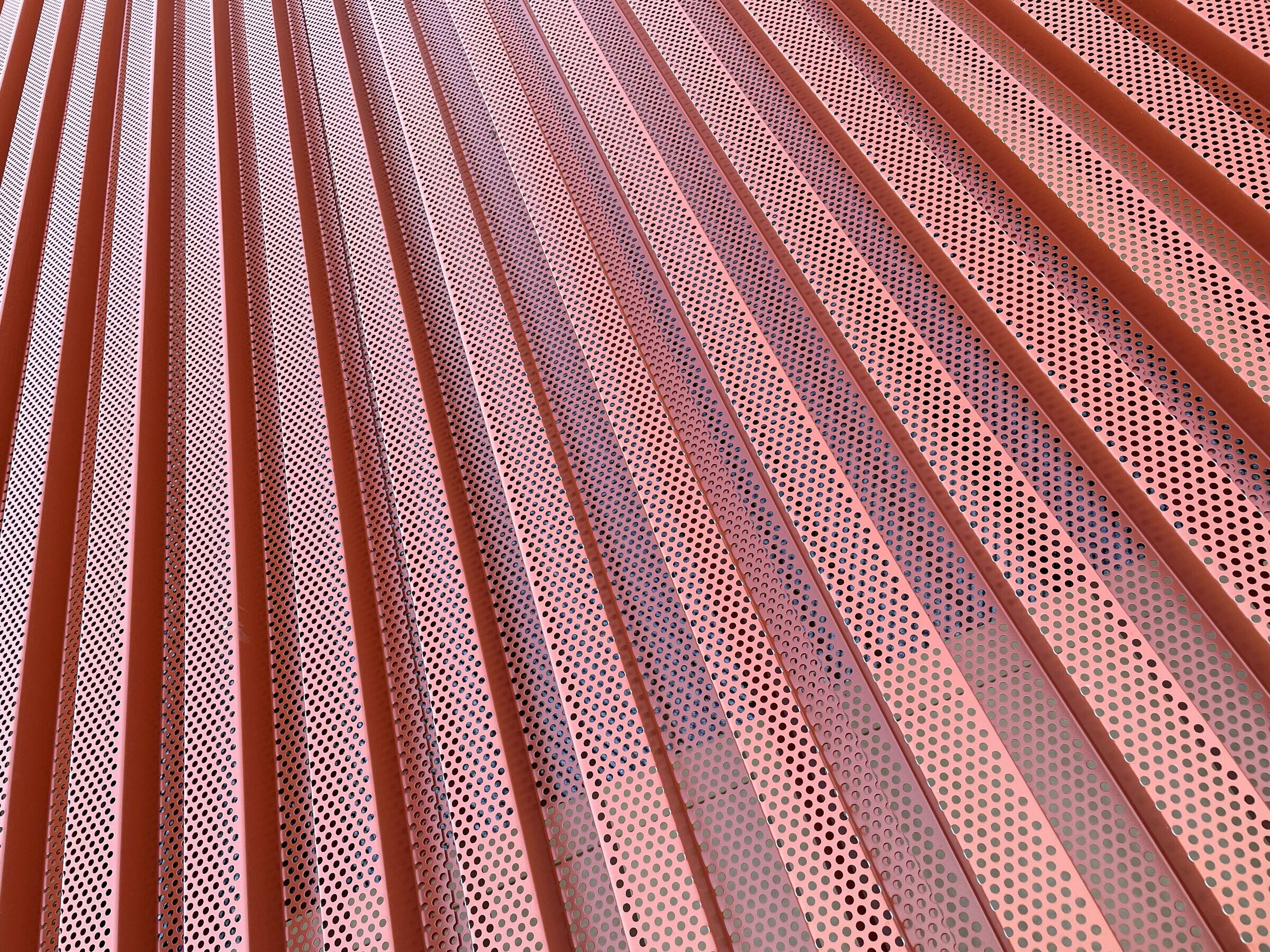 ArcelorMittal Construction also produced some blind block profiles for some façade sections and ceiling elements. Metal Bouwkonsort had these plank profiles powder coated afterwards in the desired Ral colour.
Architect: Slangen & Koenis
Contractor: Van Baaren
Engineering and assembly of façade systems: Metal Bouwkonsort
System: Creneo Block 40
Creneo Block 40 - perforated R05T08
Coating: double sided Hairexcel 60mu
Colour: 8014
System: Blind shelf profiles type PWO 30-250