In 2018 we were commissioned to deliver a bespoke home gym for a family in Tandridge, Surrey. The existing home was located in a greenbelt so we designed a transparent structure that both minimised its impact on the greenbelt whilst maximising the stunning views.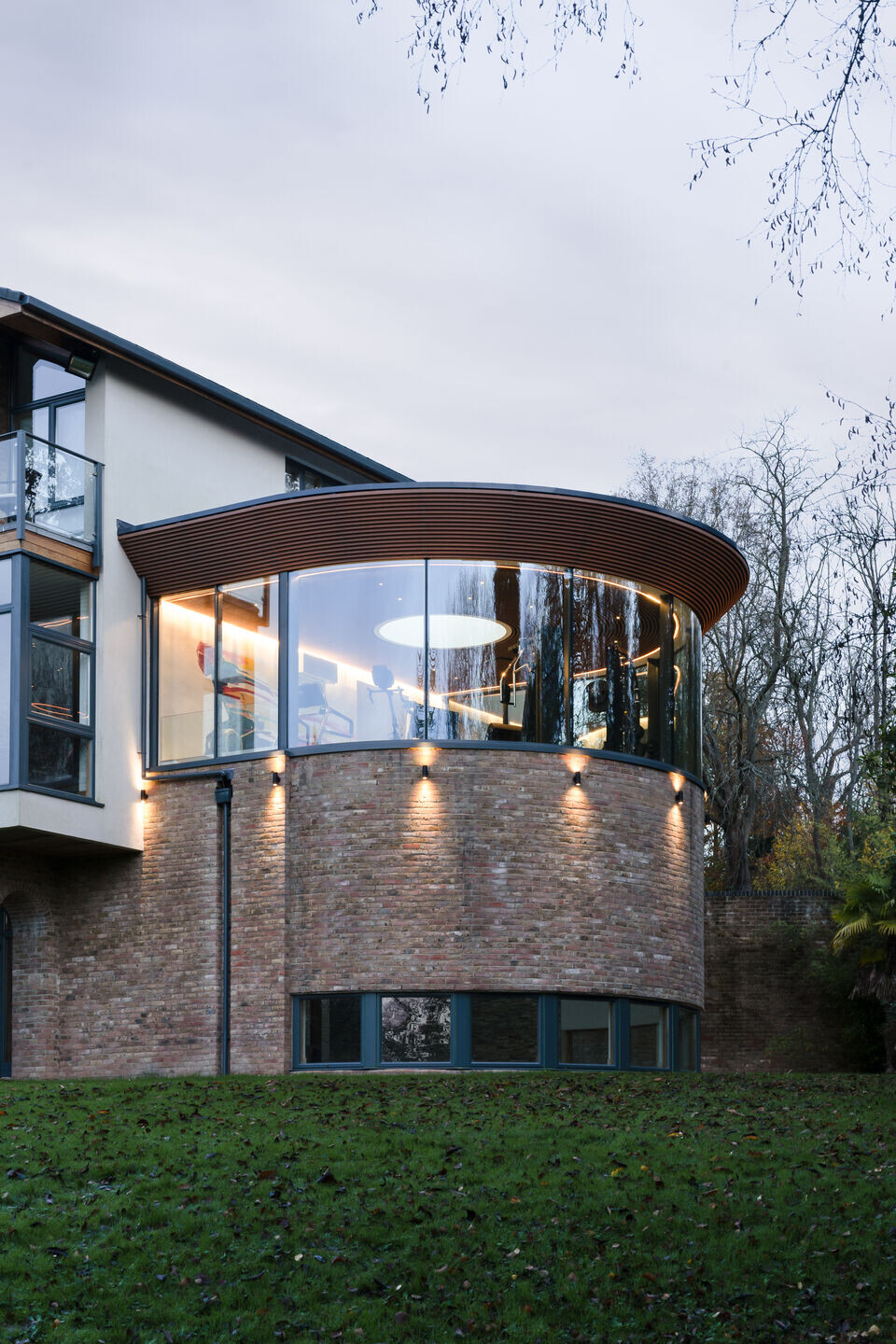 The gym is a simple design with 4 main components, the steel structure, a curved glazing system, an acoustic lined timber soffit and the main roof structure. All 4 elements were designed to be millimetre perfect with the majority built offsite to ensure a seamless connection between the gym and the existing home.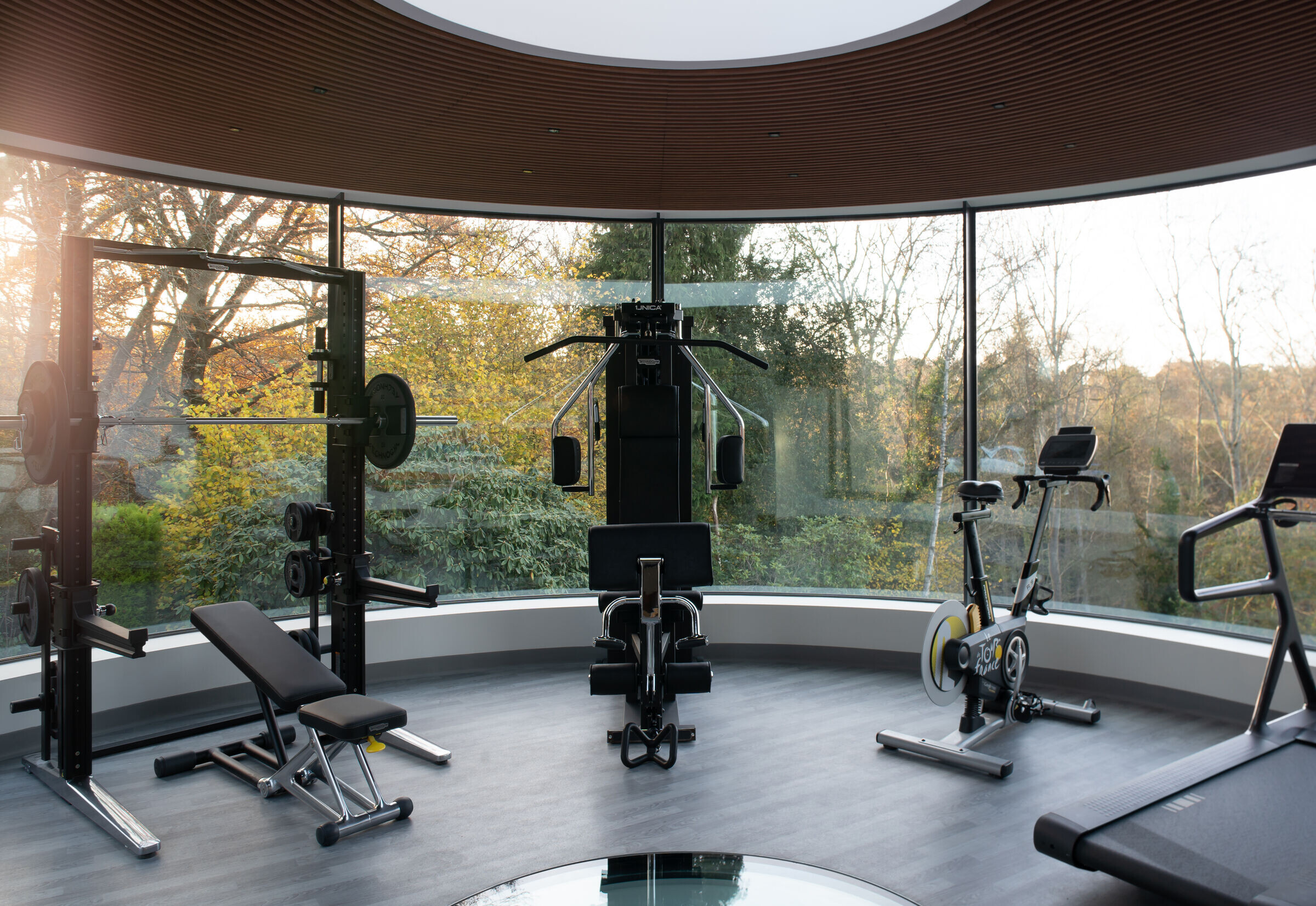 The result is a stunningly open and peaceful home gym which the family now enjoys with wide reaching views across their garden and surrounding countryside.