'Terramead Villa', located on the outskirts of the small city of Thiruvananthapuram in the Southern tip of India. Over past 40 years it stood witness to the transformation of its calm village neighborhood to a busy suburban semi residential locality, with the road in front growing from a single lane to four lanes. It's second-generation owner who had grown up in this house had a qualm of the rooms not growing up with him and the surroundings!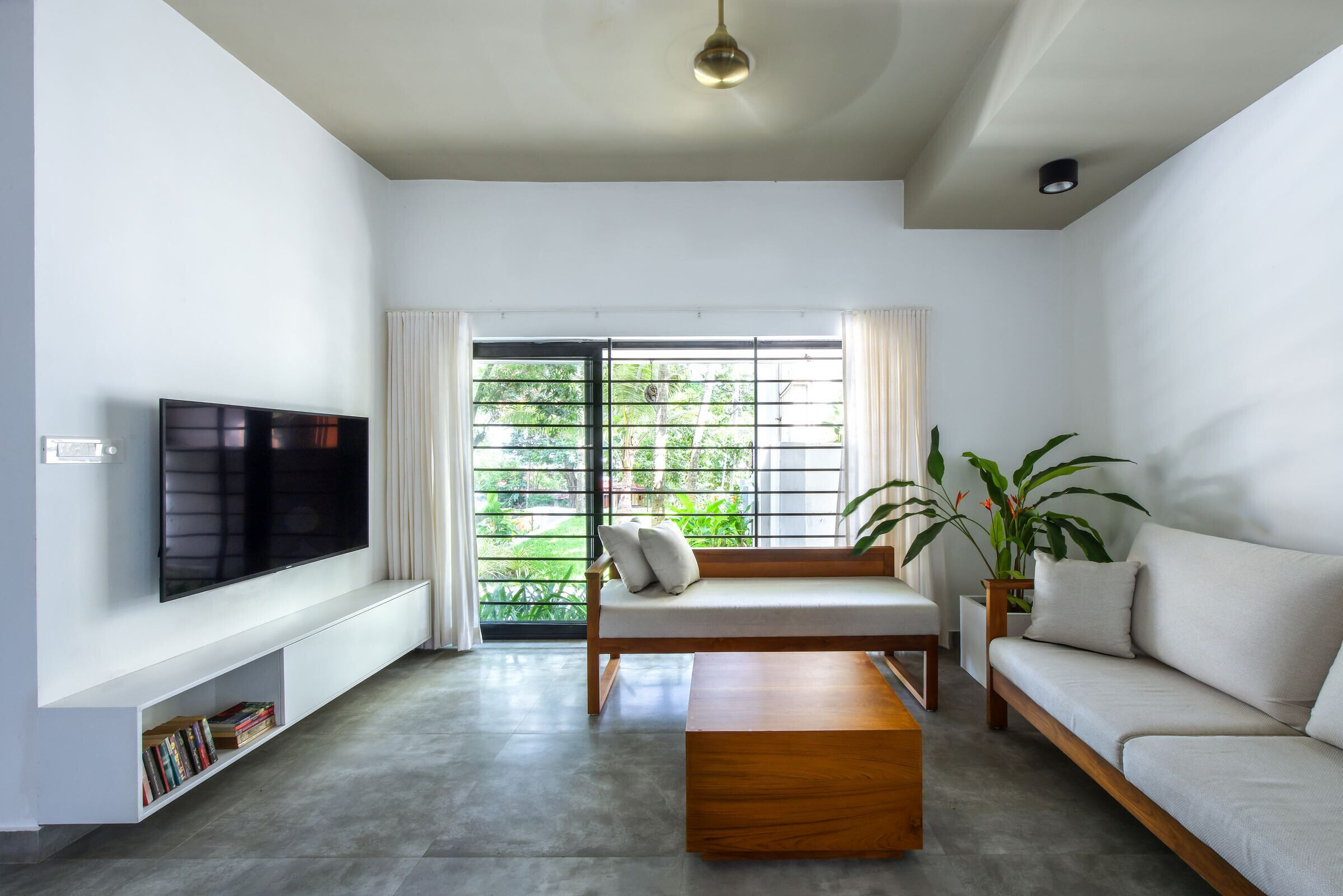 A re-design of the house was initiated, primarily to have more spacious and better lit up rooms.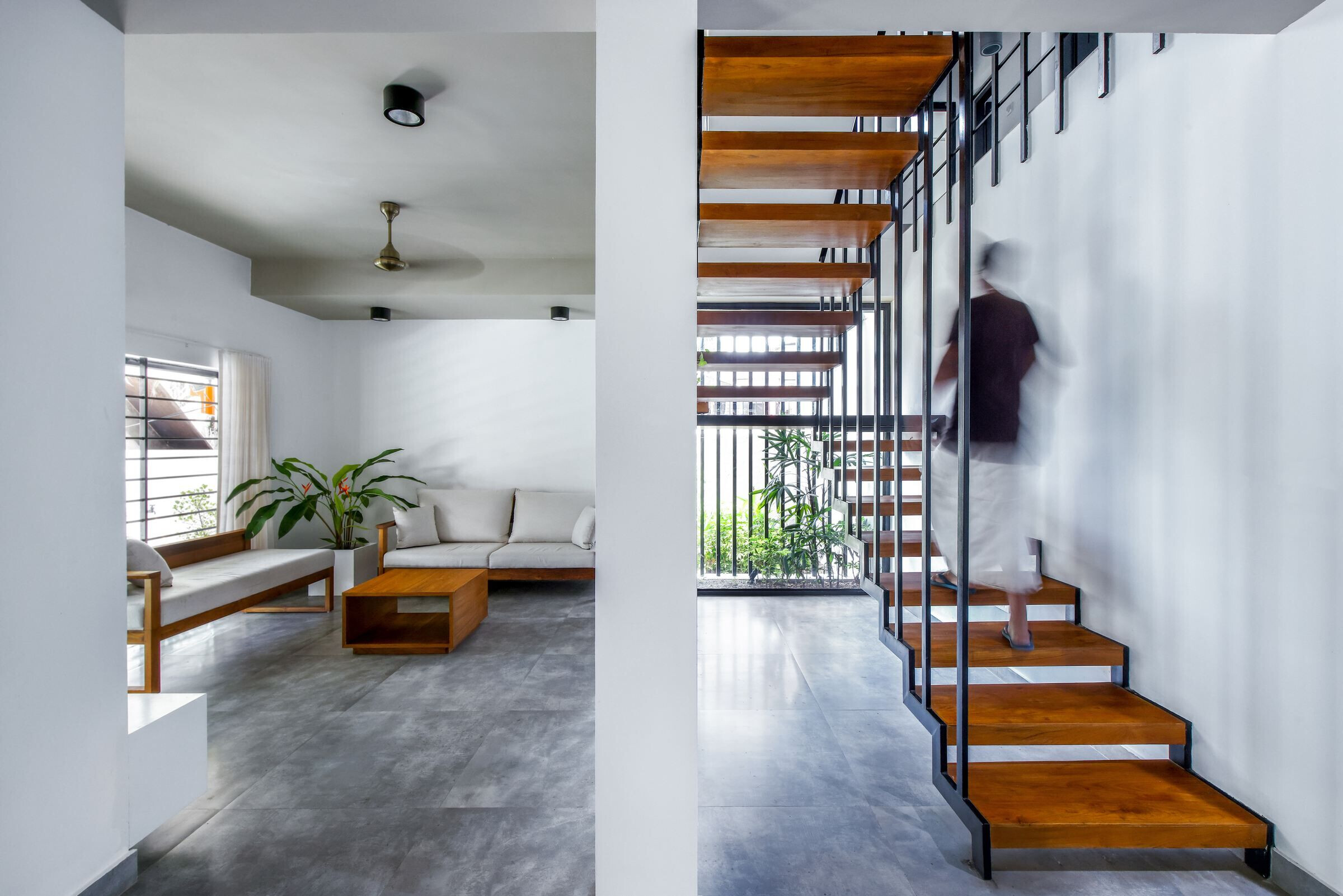 Structural changes involving replacement of walls to expand the floor area was a key challenge as the two storied house was built using burnt red bricks. Structural interventions had to be made in a phased manner and walls rebuilt. The old staircase was demolished and a new location given.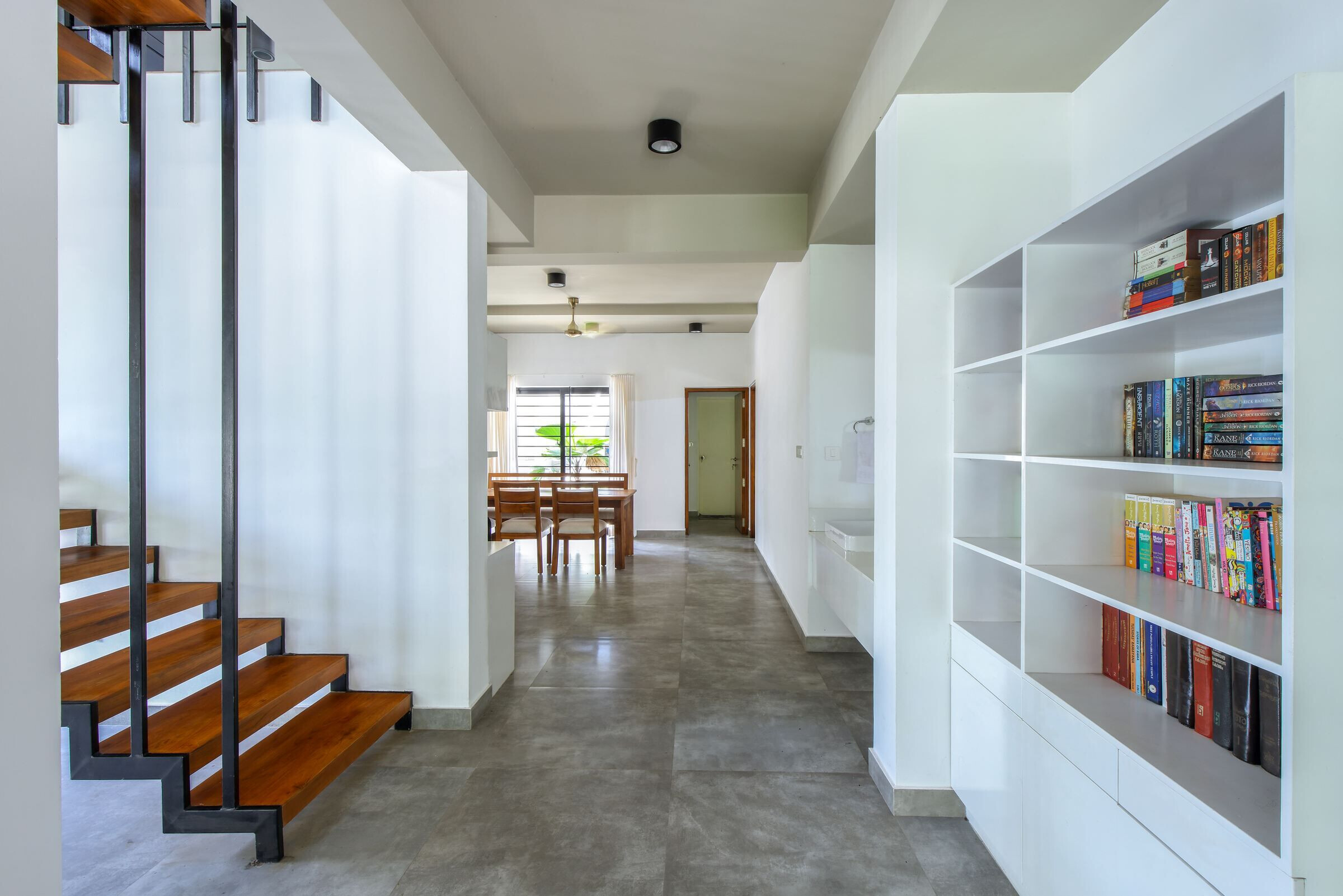 Openness in plan was a key design consideration. The living room had full sized windows opening to the landscaped lawn. Visual connectivity between the livingroom, stairs, upper floor areas augmented the spatial feel.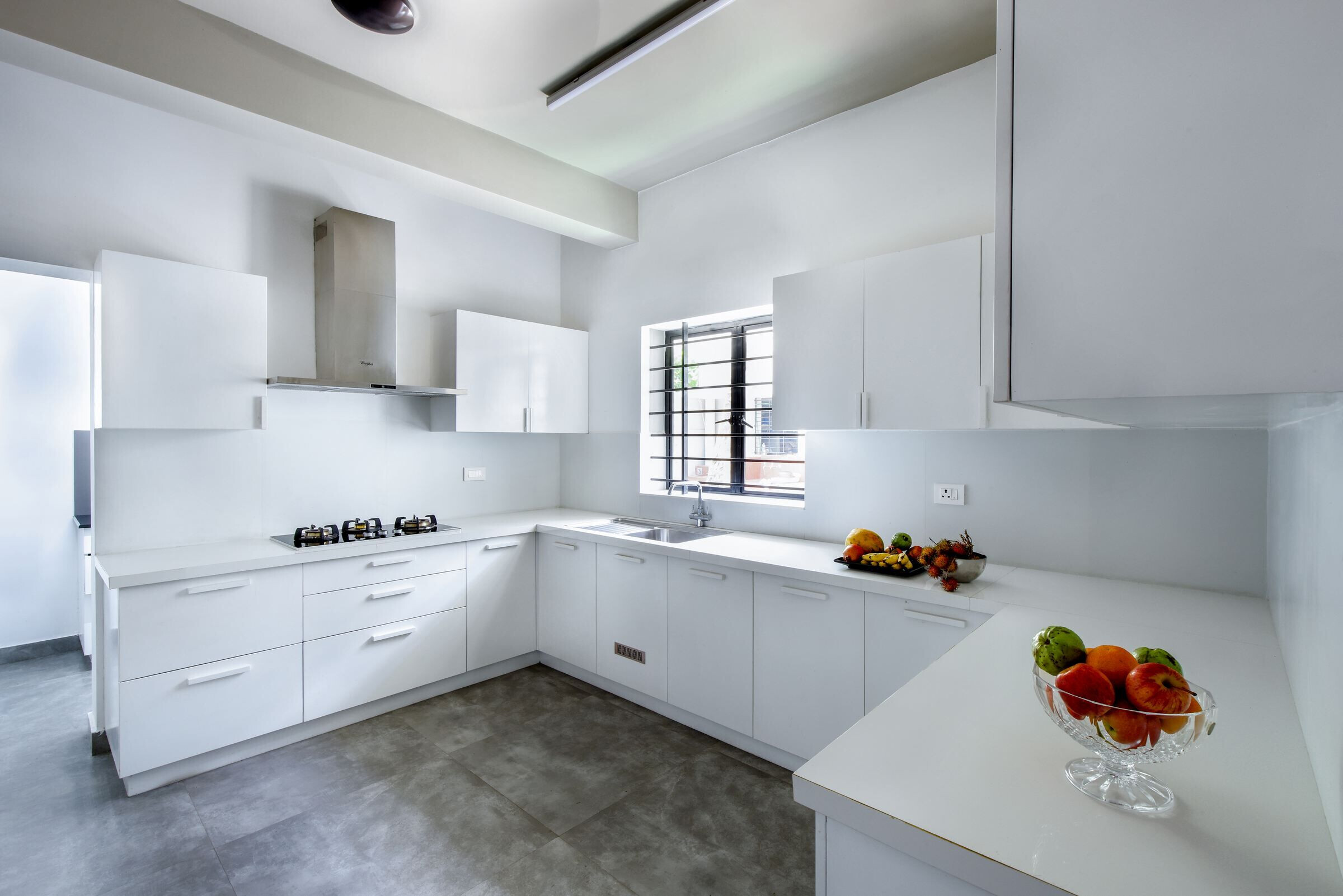 Separate circulation and usable areas were designed with fully functional areas. The dining area visually connects the lawn areas in the front and rear of the house.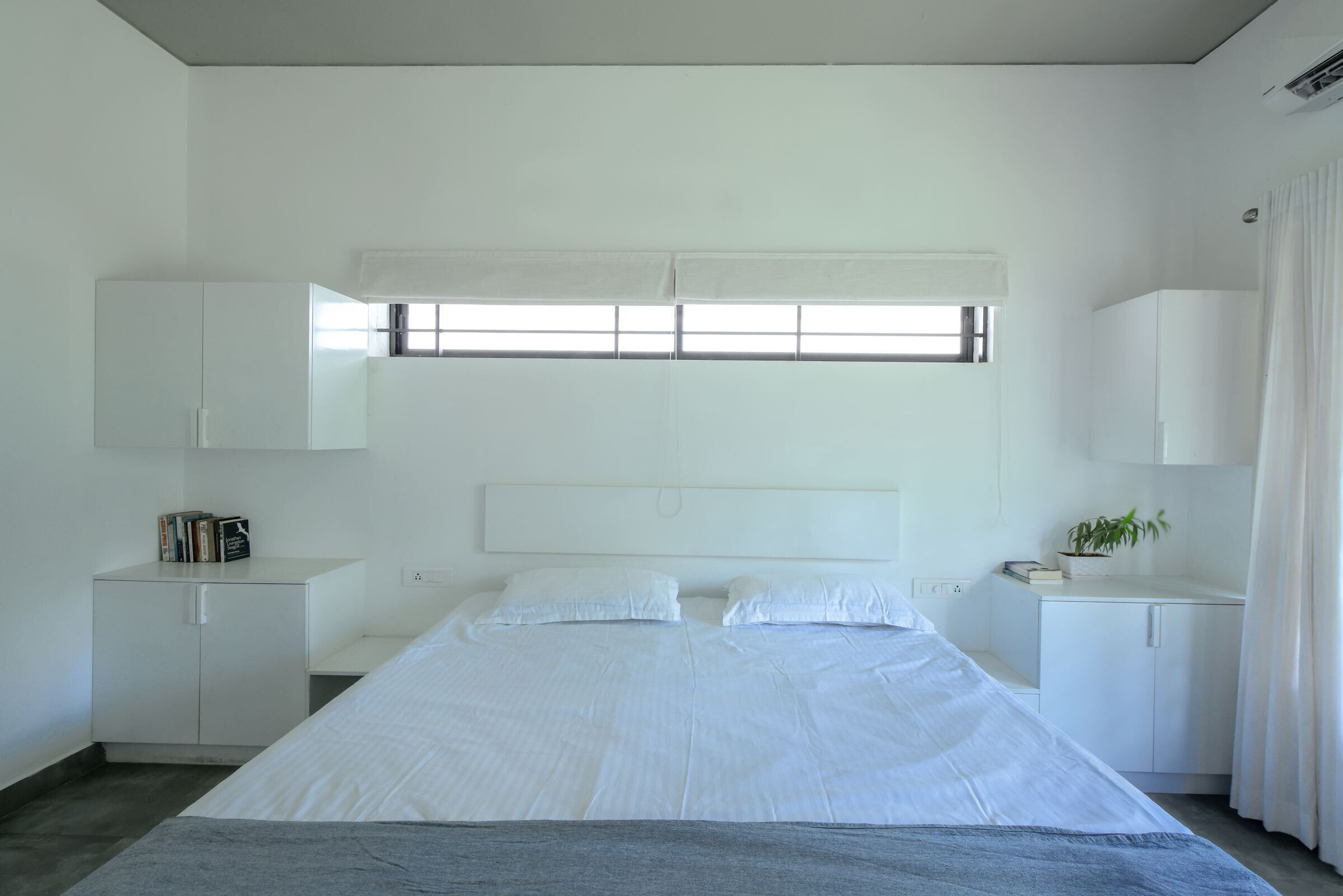 Natural light lit up the all white kitchen.
The bedrooms have a light tunneled courtyard and windows opening to the side lawn.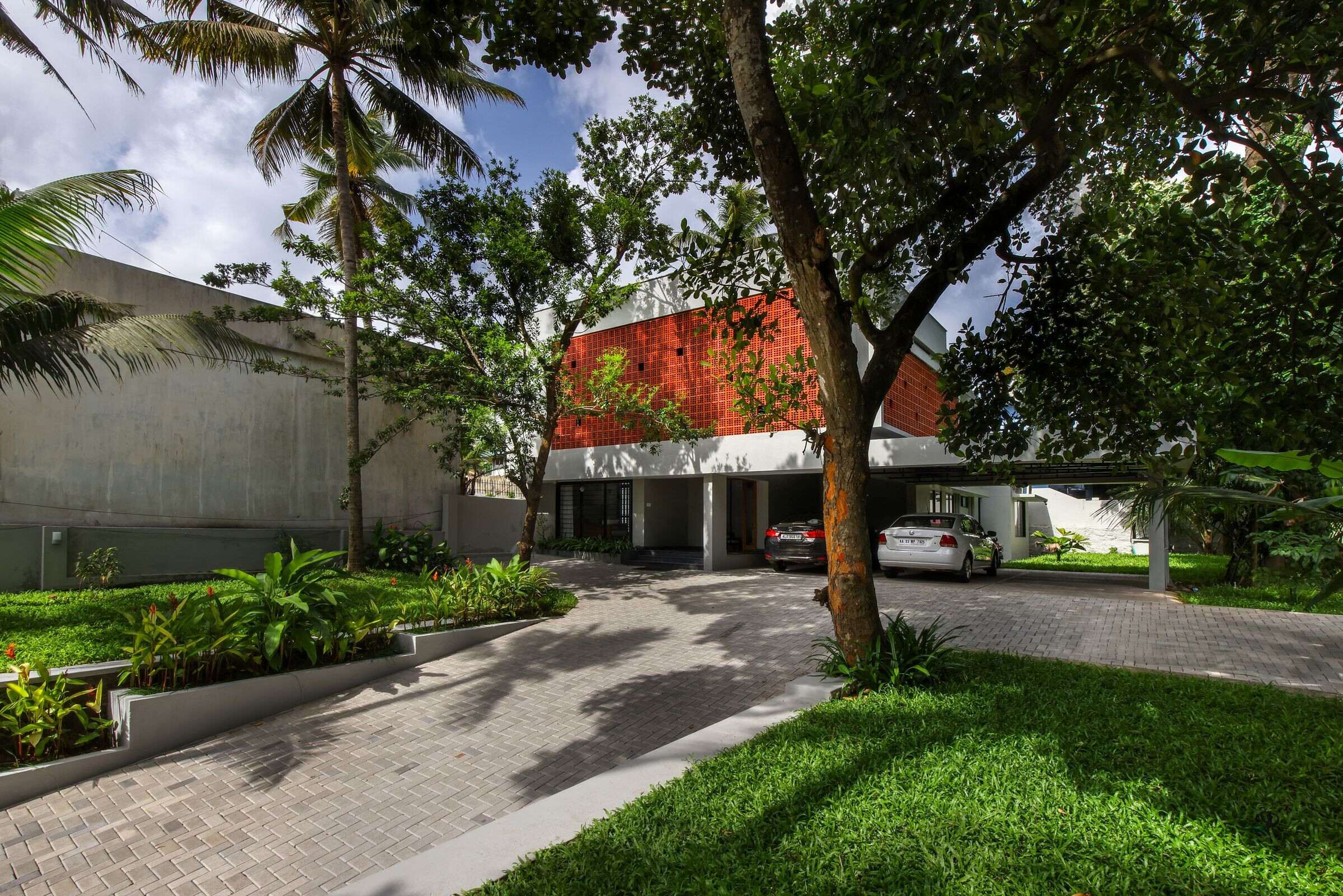 Terracotta louvers on the first floor helped bring in light and air. Given the tropical climate, that the terracotta louvers cool the air it lets in, was an added advantage. It complements the cement finish exterior as well. While the lawn areas were redesigned with an openness that integrated Terramead Villa with the neighborhood, the terracotta louvers added the optimal privacy for a house located beside a busy downtown road.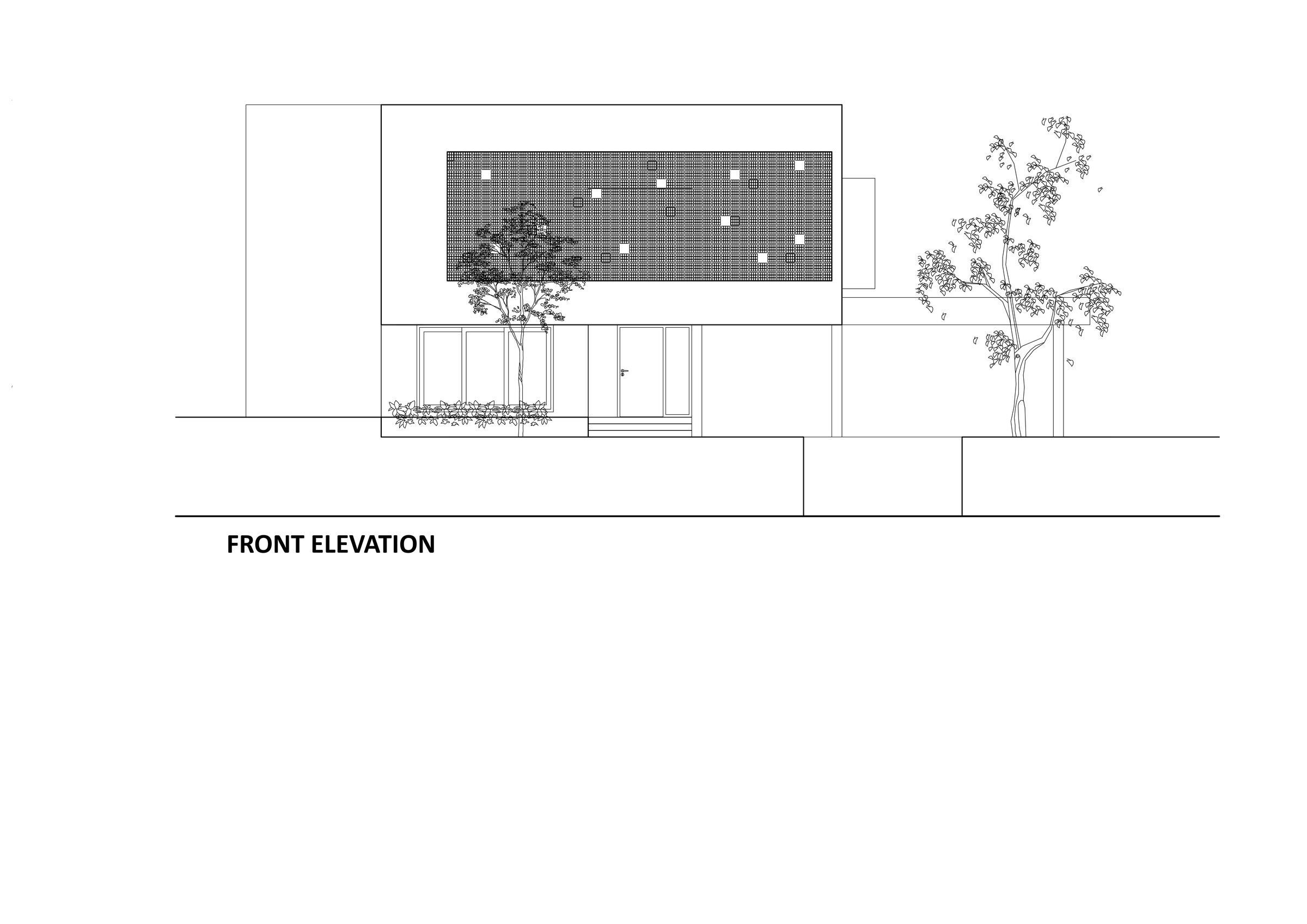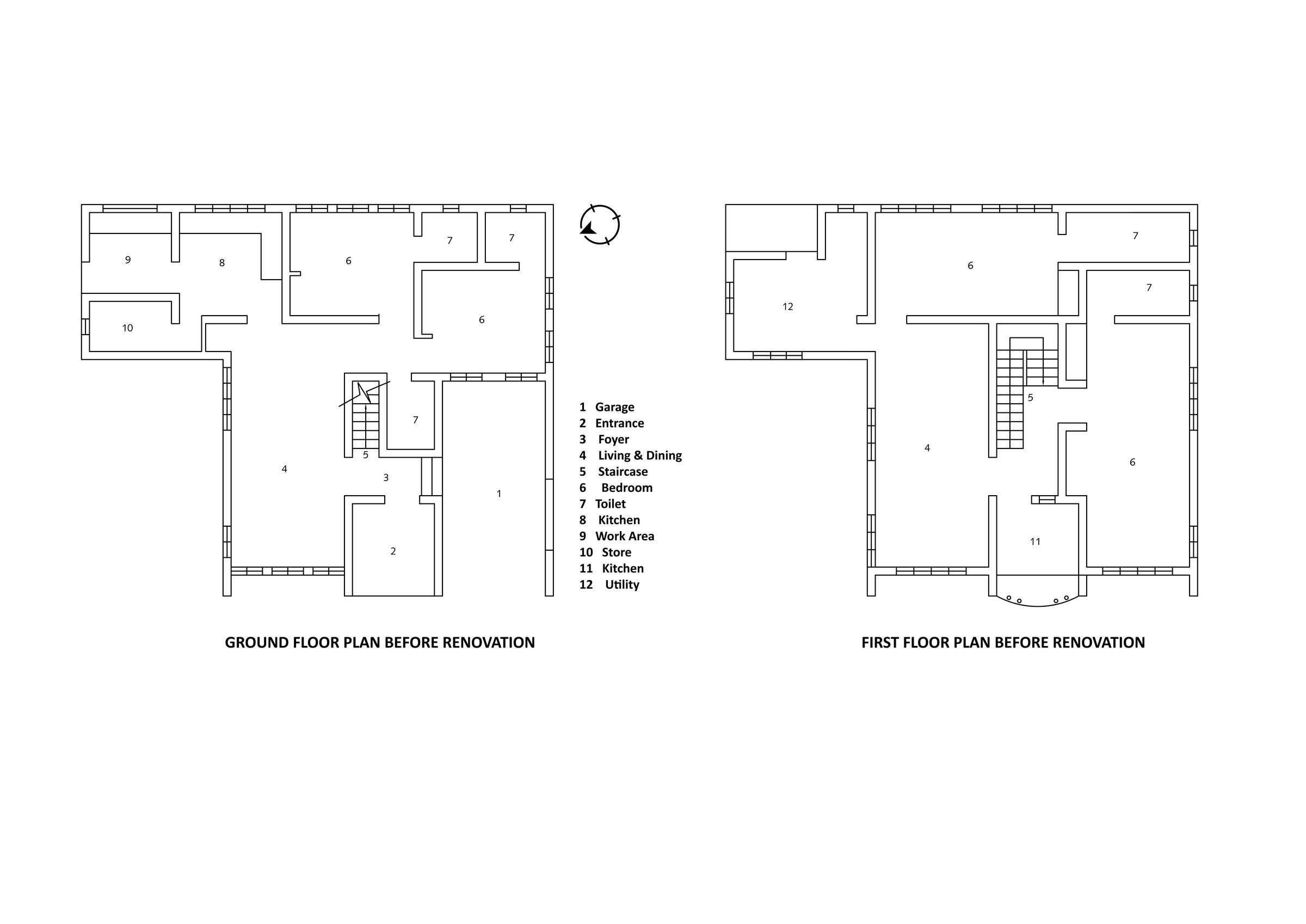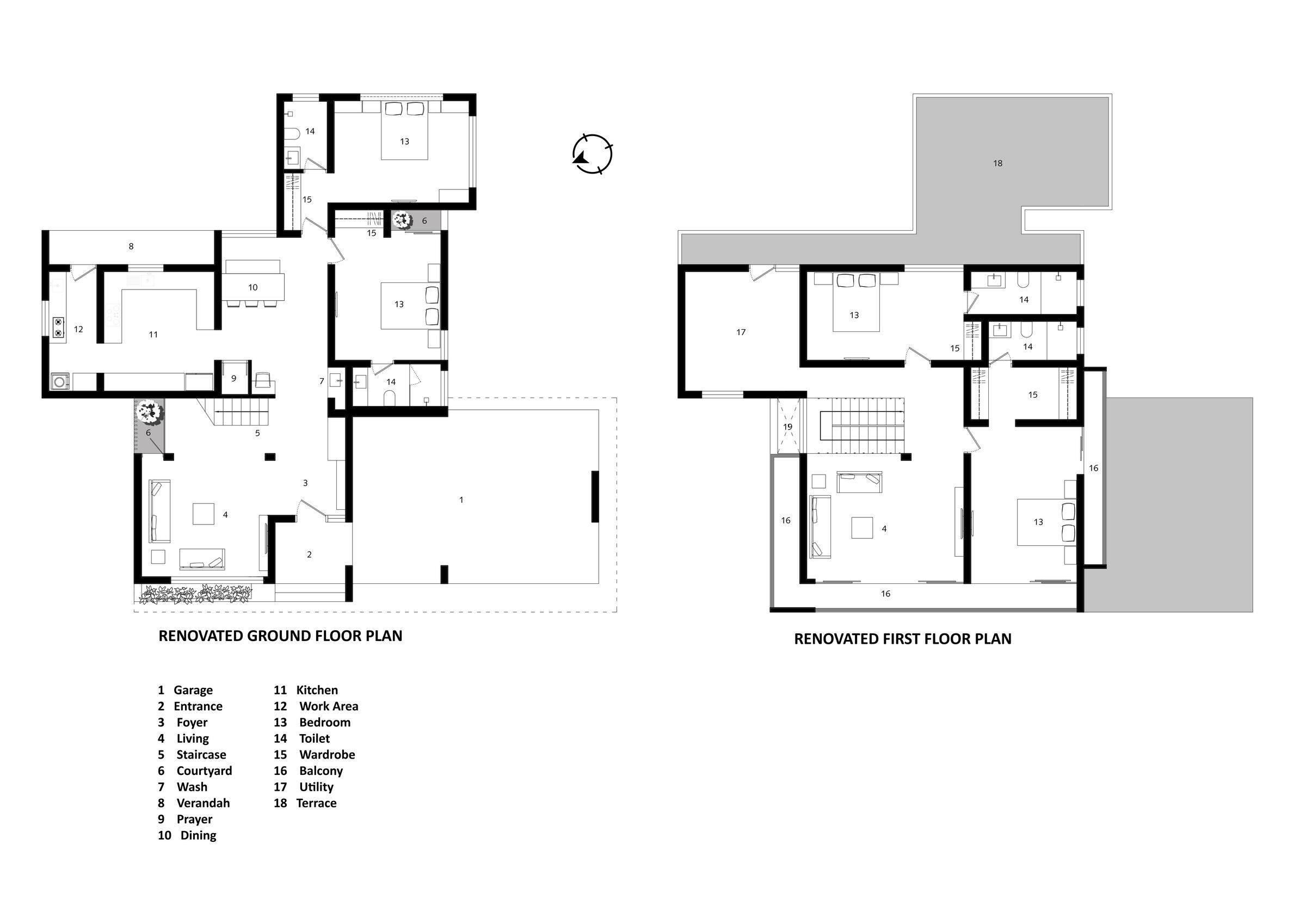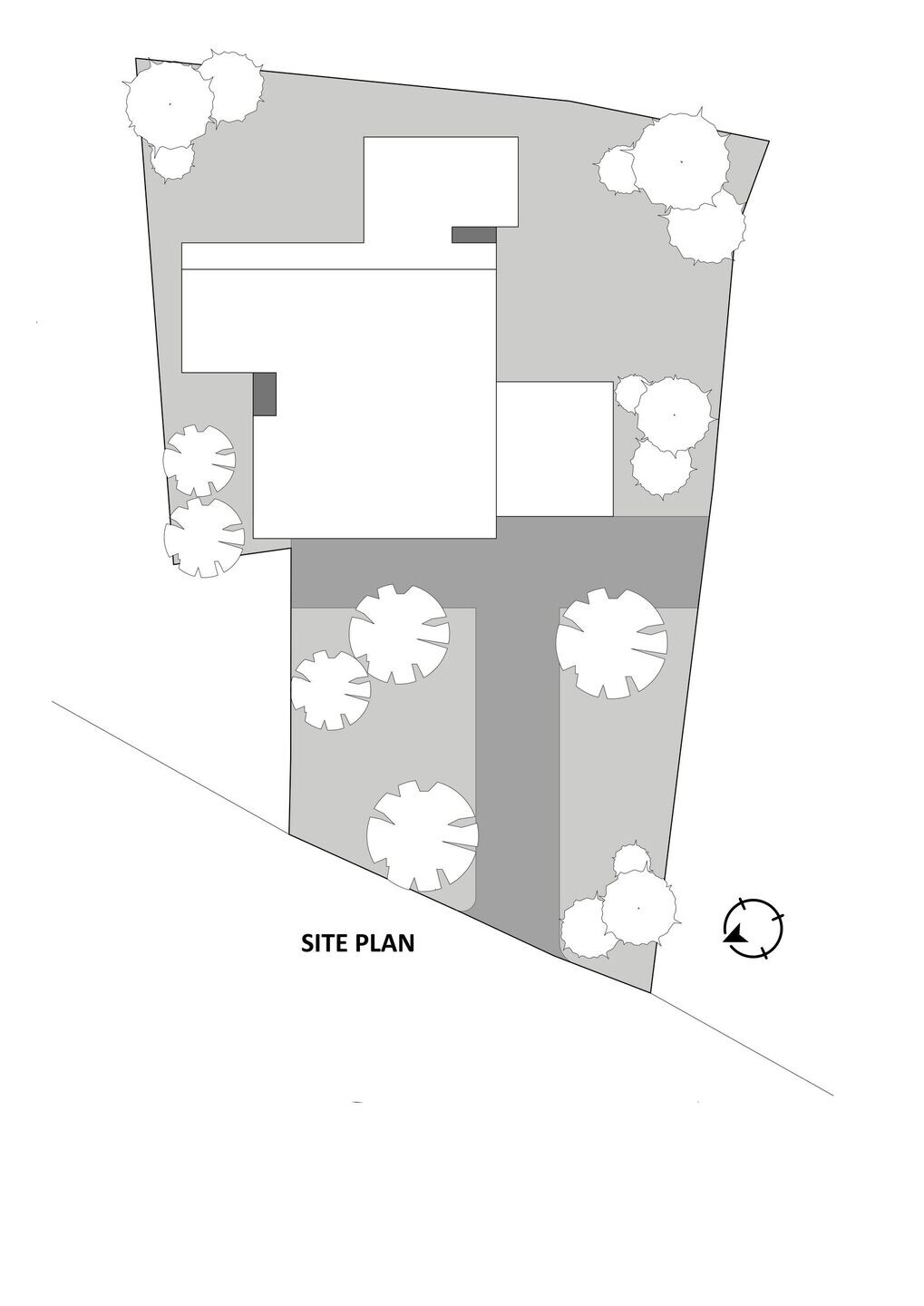 Material Used:
1. Designed and custom made: Sofa, Teapoy
2. Decowood: Wood Veneer
3. Kohler: Plumbing Fixtures
4. Electrodynamic, Tulip & Hybec: Lighting
5. Trojan: Plywood
6. Geosam: Curtains