A flexible space inspired by a line, the most basic graphic element of a drawing. The line here travels along the flat, taking a three-dimensional form while acquiring different functions along the way. From a graphic floor pattern that separates the spaces between living and dining, the line climbs up, becoming a display area for the client's art collection or it continues, becoming the metal profiles of the bookshelves or the cupboard's handles. It then carries onto the ceiling, becoming a lighting feature for the living area.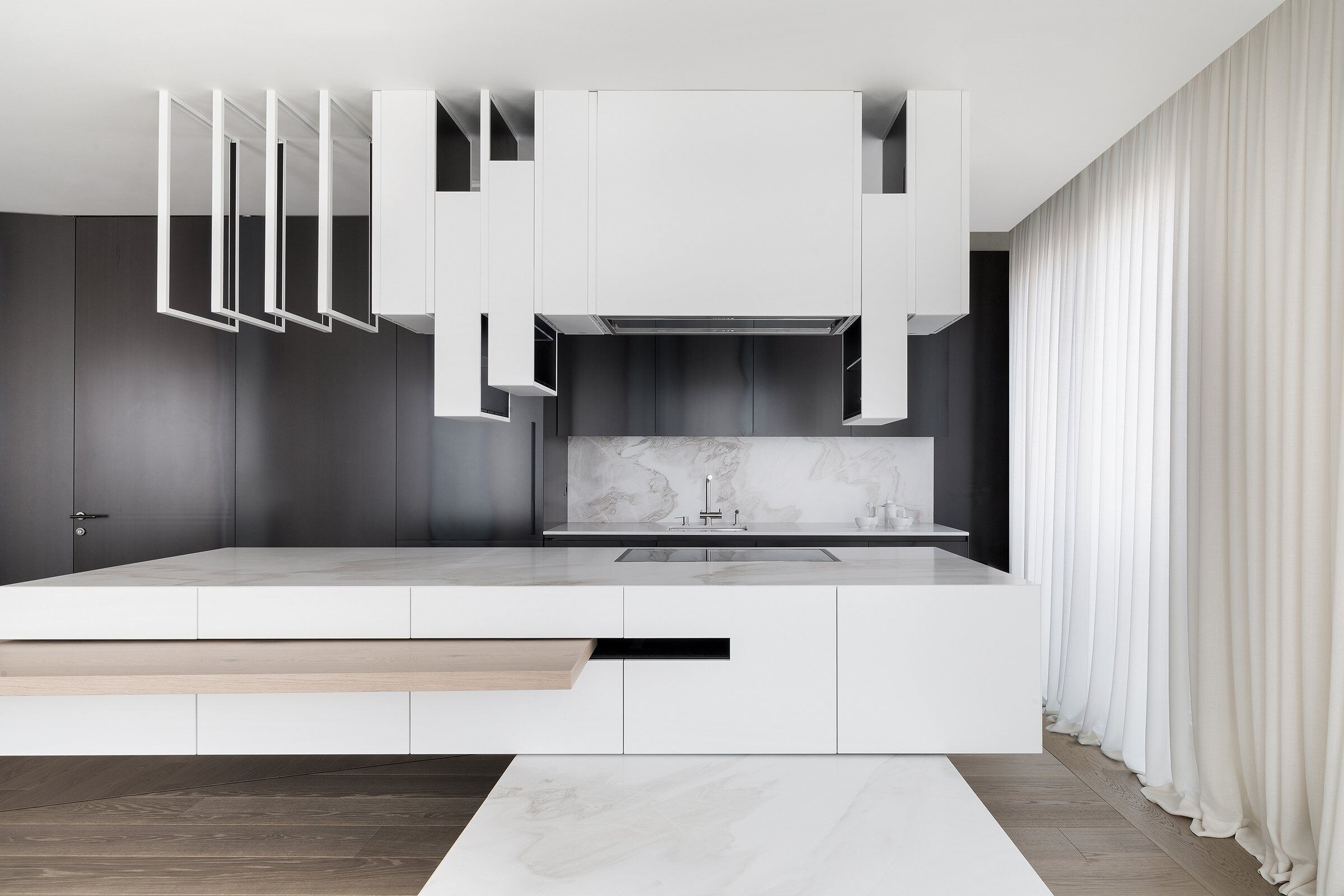 The kitchen : Practical yet flexible and sculptural, it provides a place to congregate, chat, relax and dine, while becoming the centrepiece of the house, offering either a space to lounge or an adjustable table to dine, or a bar area to have a drink.
With this kitchen the user can decide how to rotate or slide the table to suit its use.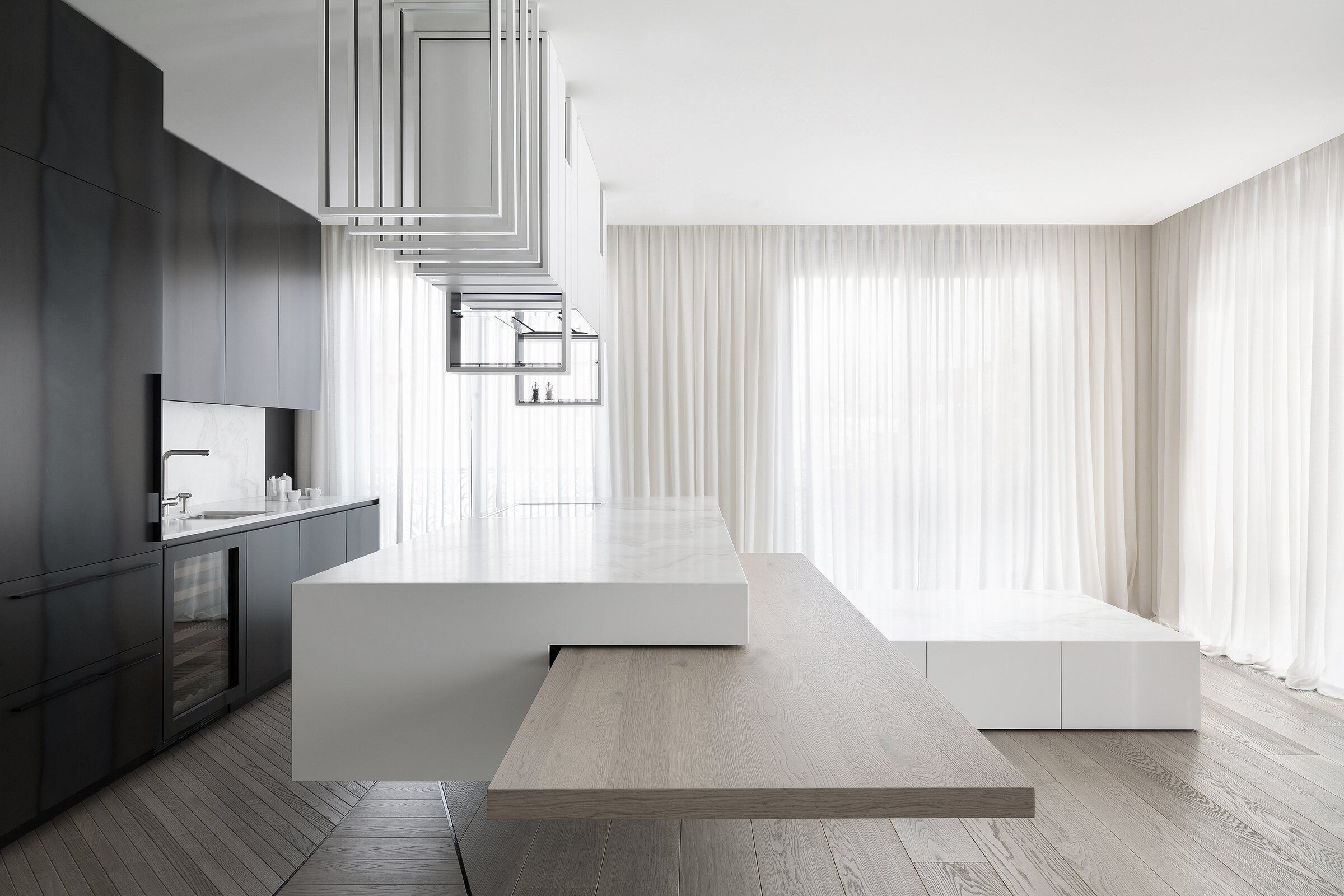 These two blocks contain storage and appliances. Above the parallelepiped, the ceiling space becomes completely functional. A sequence of rhythmic profiles with inset LEDs create a changing configuration of elegant hanging space and incorporate units that gently slide down from the framework for use as both display and storage.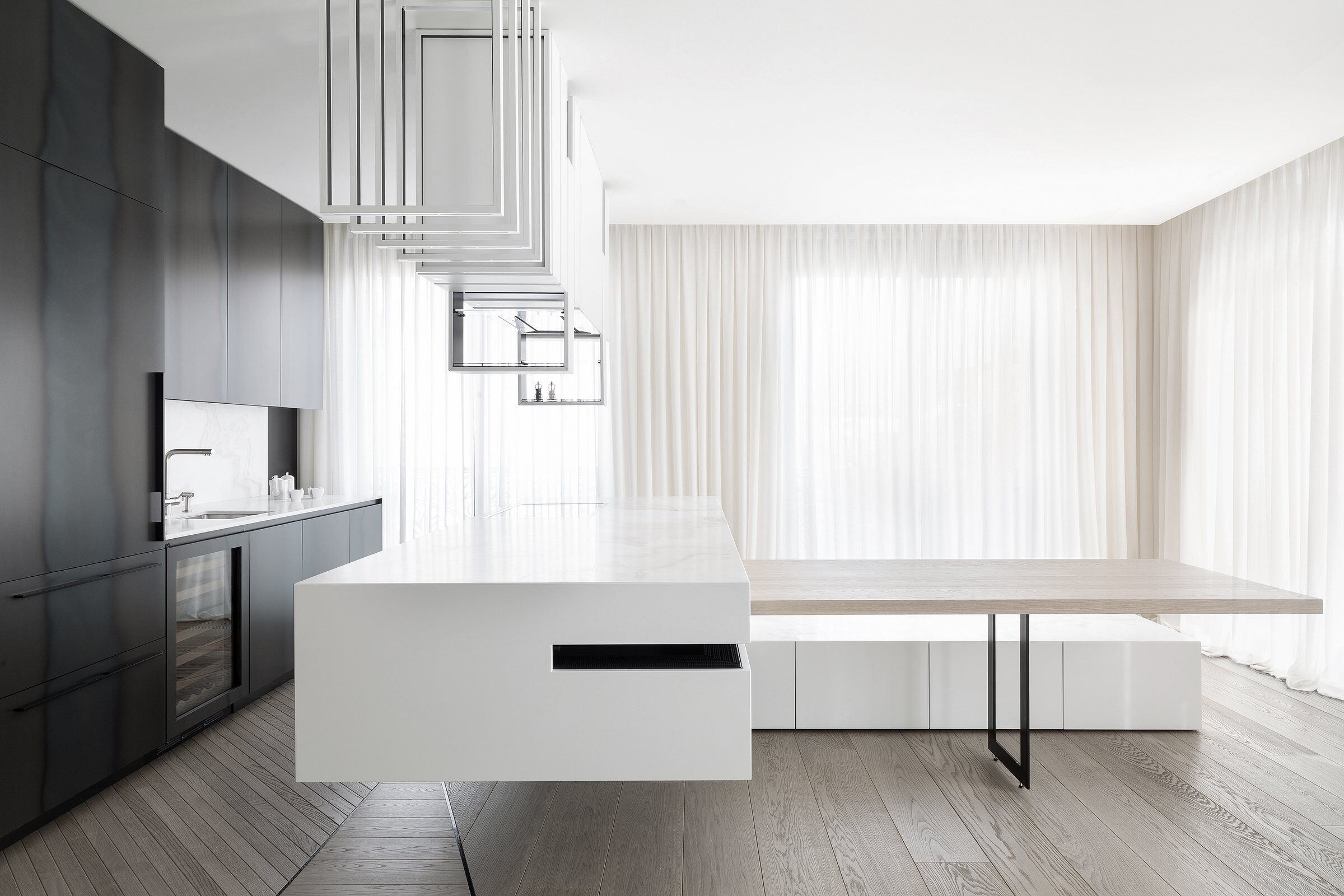 Inspired by Kazimir Malevich's paintings, which have a personal significance to the client, the bedroom becomes a three-dimensional canvas where the interior design itself is the painting. The lines and various shapes of the Malevich's paintings take the form of square bedside lights, diagonal bookshelves, oblique niches with tilted shelves, bespoke handles and a desk.