Thirroul house has an idyllic setting. On the coast and at the base of the dramatic Illawarra escarpment, surrounded by quaint streets, lush bushland and its very own creek.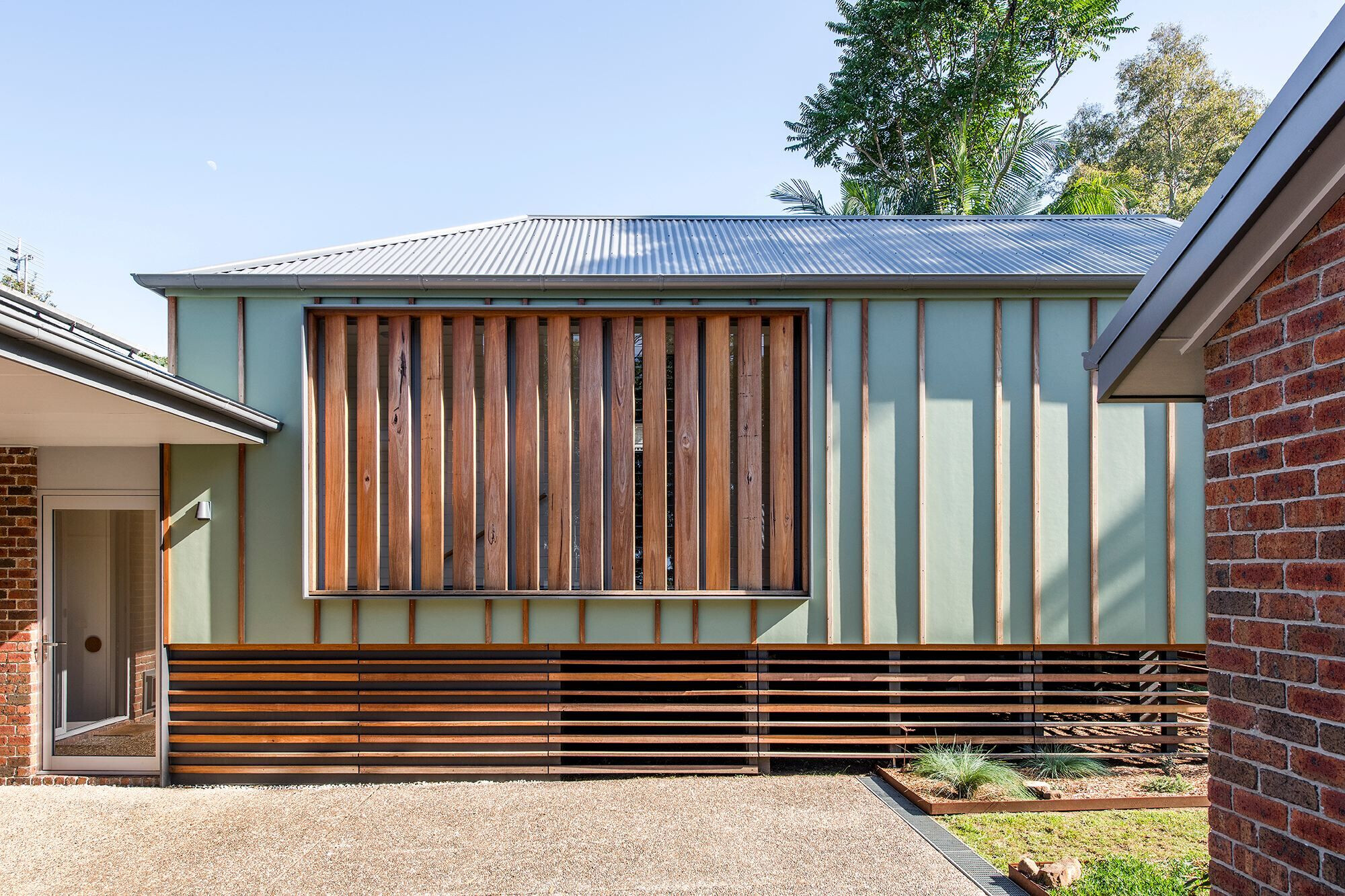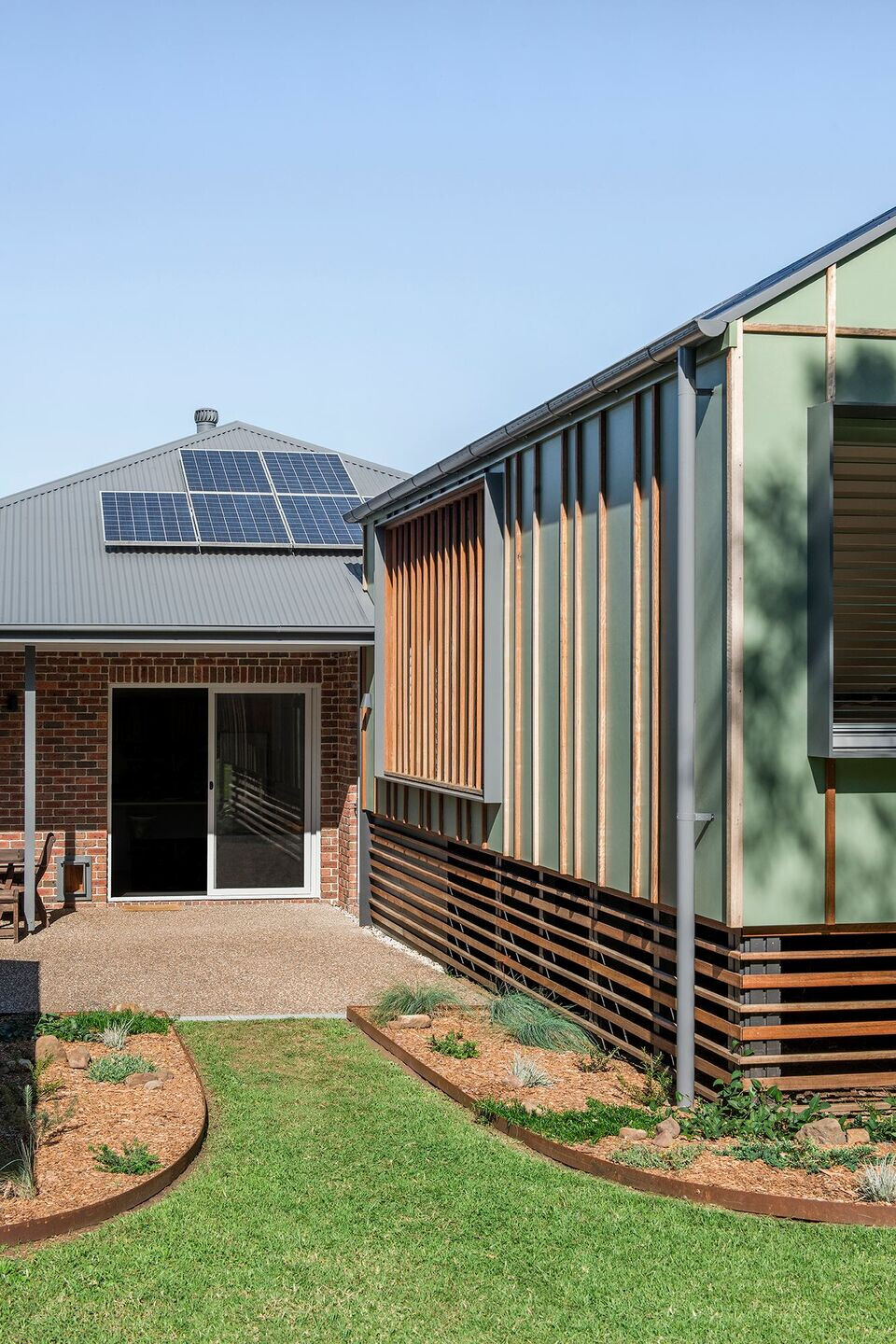 Like many beautiful parts of Australia, this one requires the built environment to be protected from the extremes of the natural environment. It is an area which experiences flash flooding.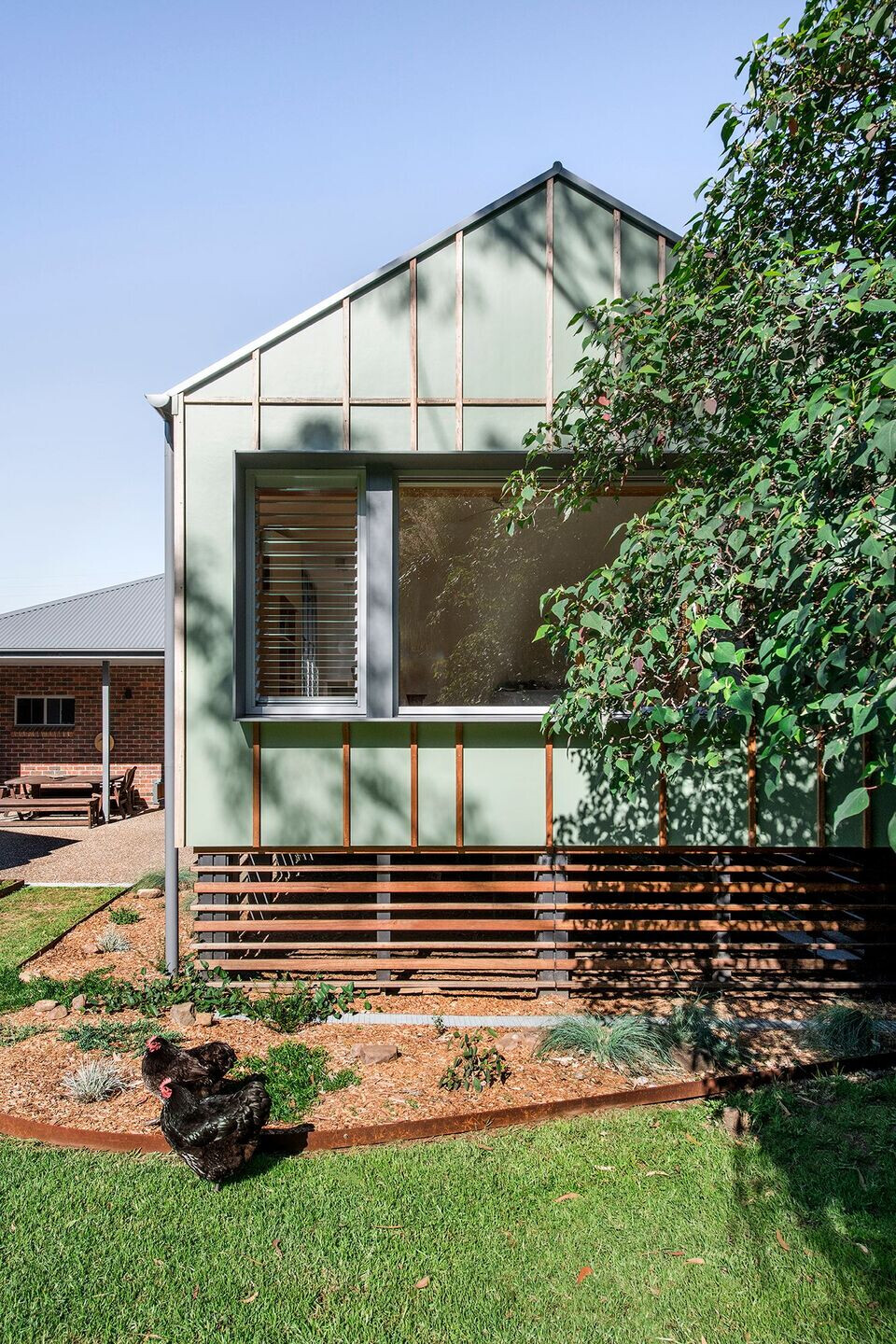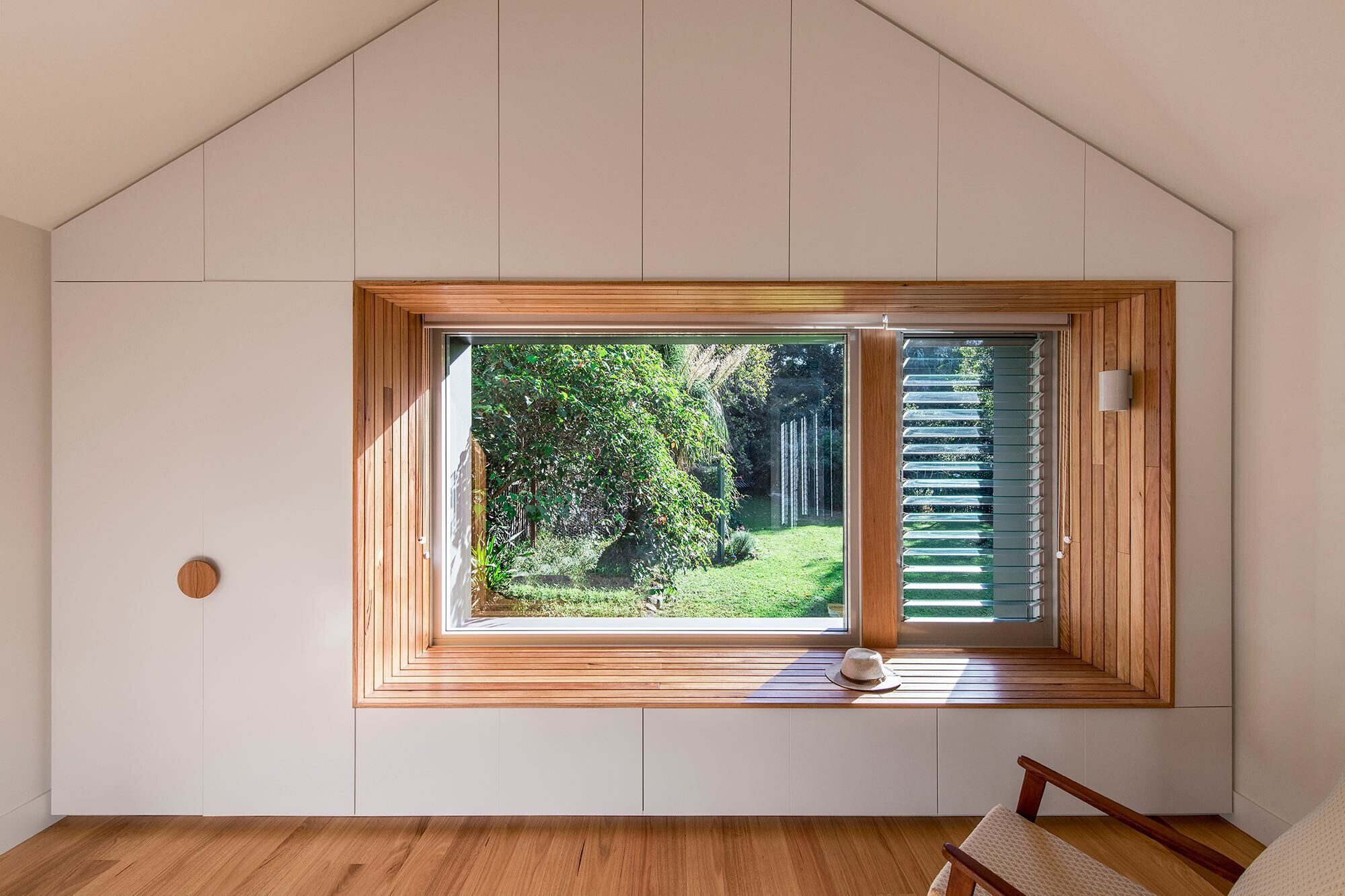 For the Thirroul house alteration, we sought to extend the home for more space, and to create a refuge in the rare but fraught event that the creek at the rear of the property bursts its banks. The extension is elevated above the risk level, with an open base to allow the free movement of water and air.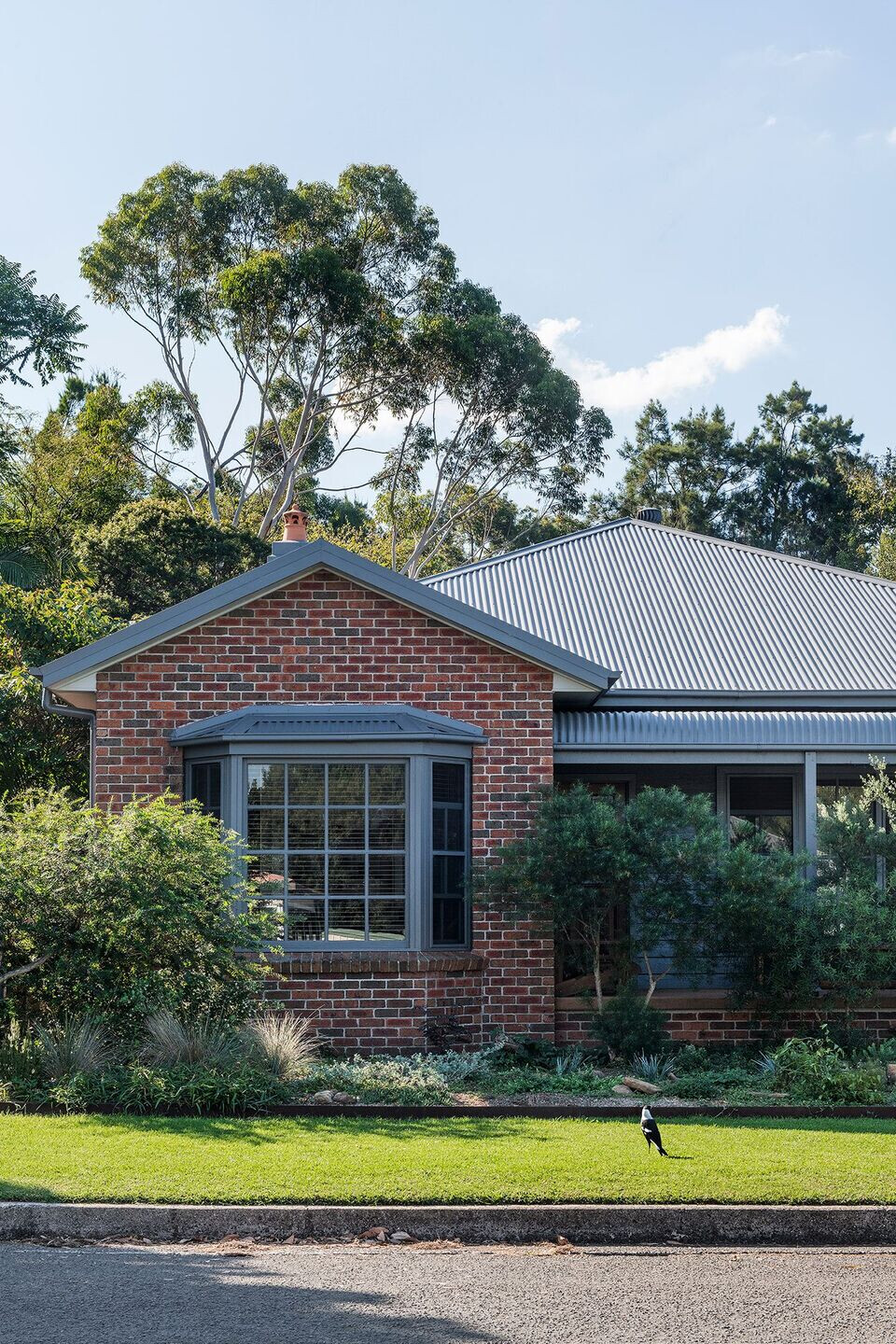 The existing housing at the front of the property has been given numerous tweaks over the years. We sought to unify these details with the simplification of a neutral colour palette and the removal of faux heritage details.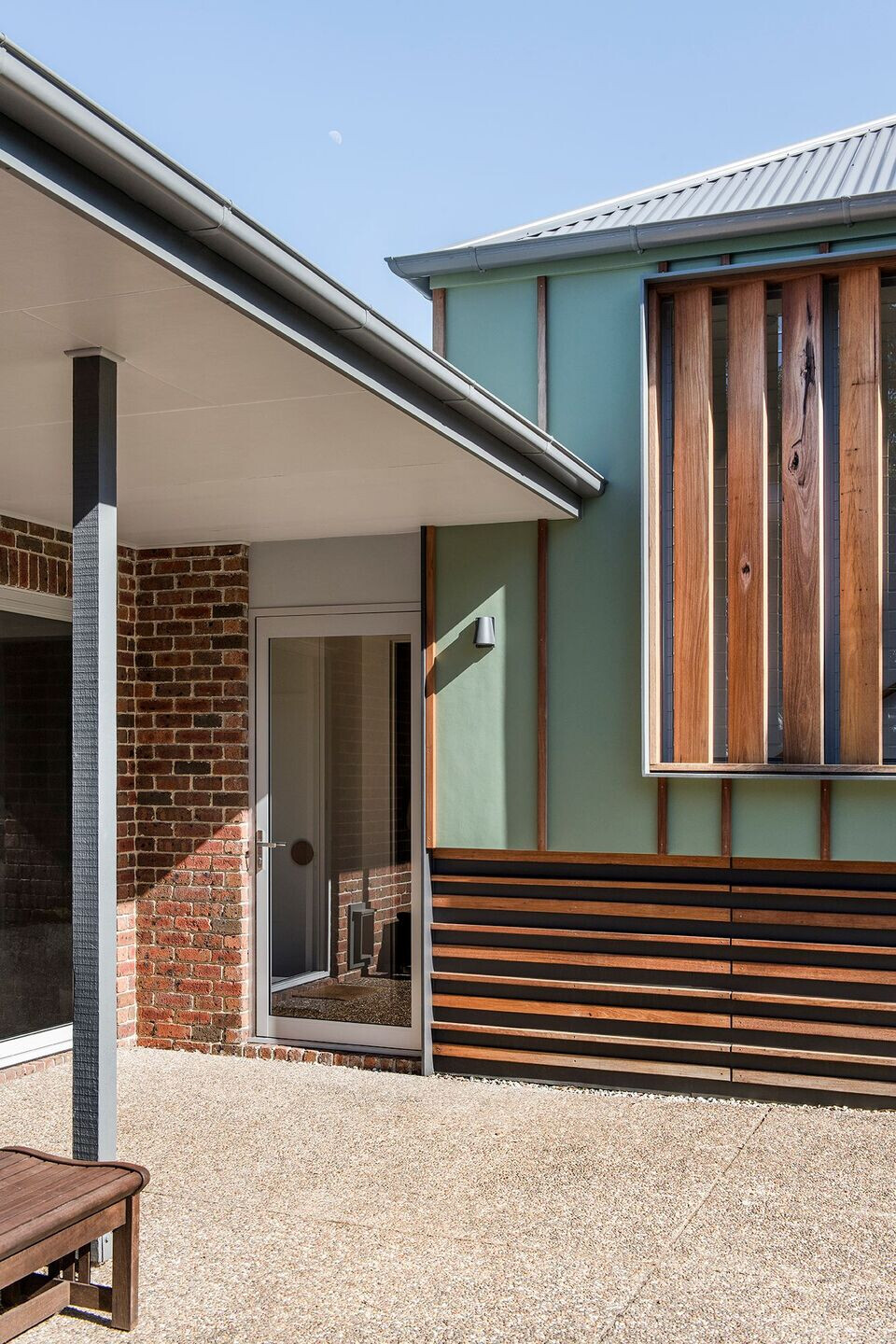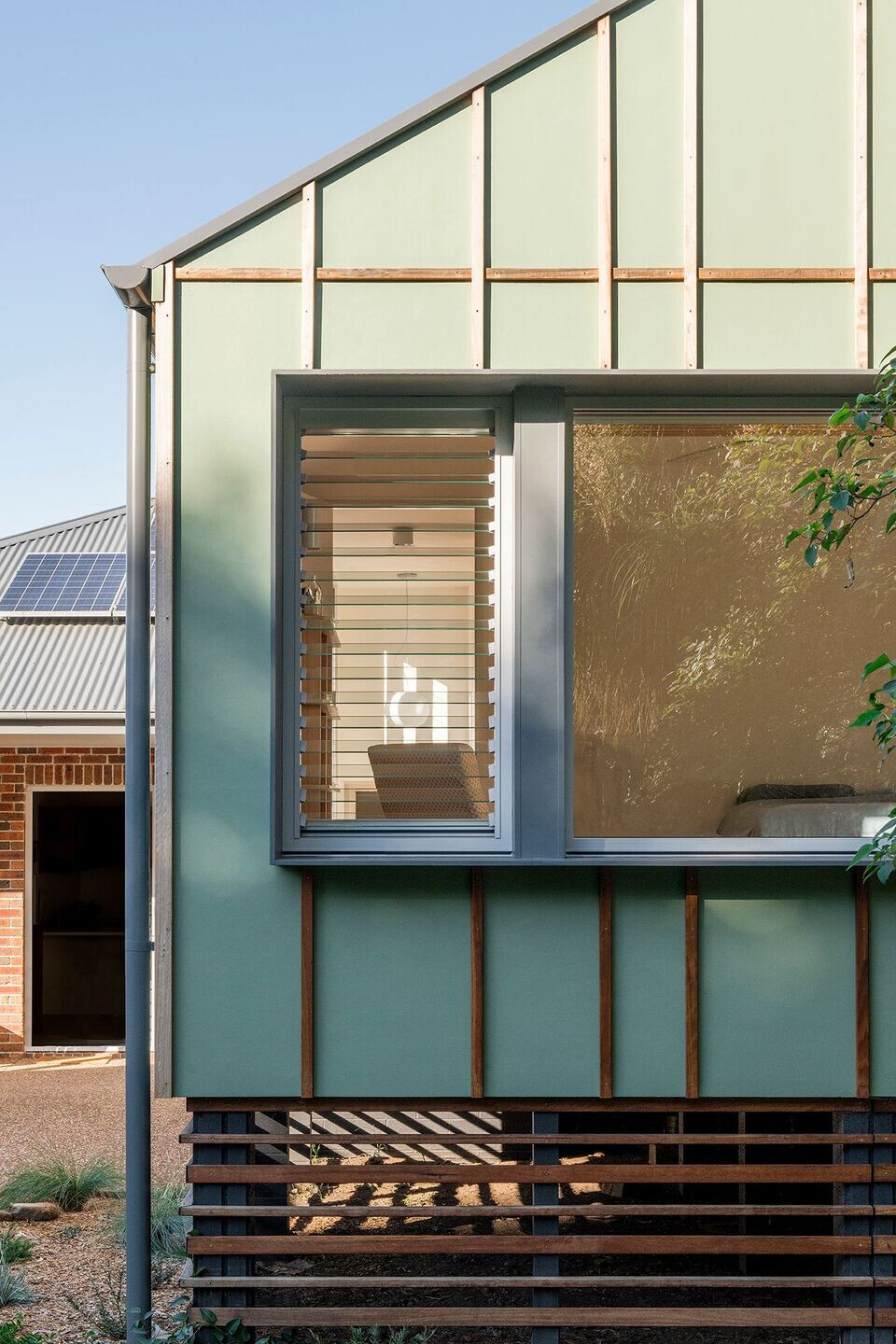 A key aim for this renovation was to provide a contemporary haven which settles into its surrounds and compliments the existing home. It is simply and thoughtfully crafted with a gable form, quintessential Aussie fibro cladding and timber details.