The project "Transparence" comes from the specific behavior of the Villa, having unobstructed views and non embellished interiors.
"Zero Elevation", a concept inculcated over the years by the firm where a minimalistic approach is adopted for the facade, resulted in the installation of an Architectural mesh (GKD Lago), the versatility of which acts as a dual feature for the house. Apart from giving rise to an aesthetic zero elevation, it also helps screen light, air, dust and provides security. Spanning the entire length of the North and West facade, this mesh allows unobstructed views of the surrounding while screening views from the outside.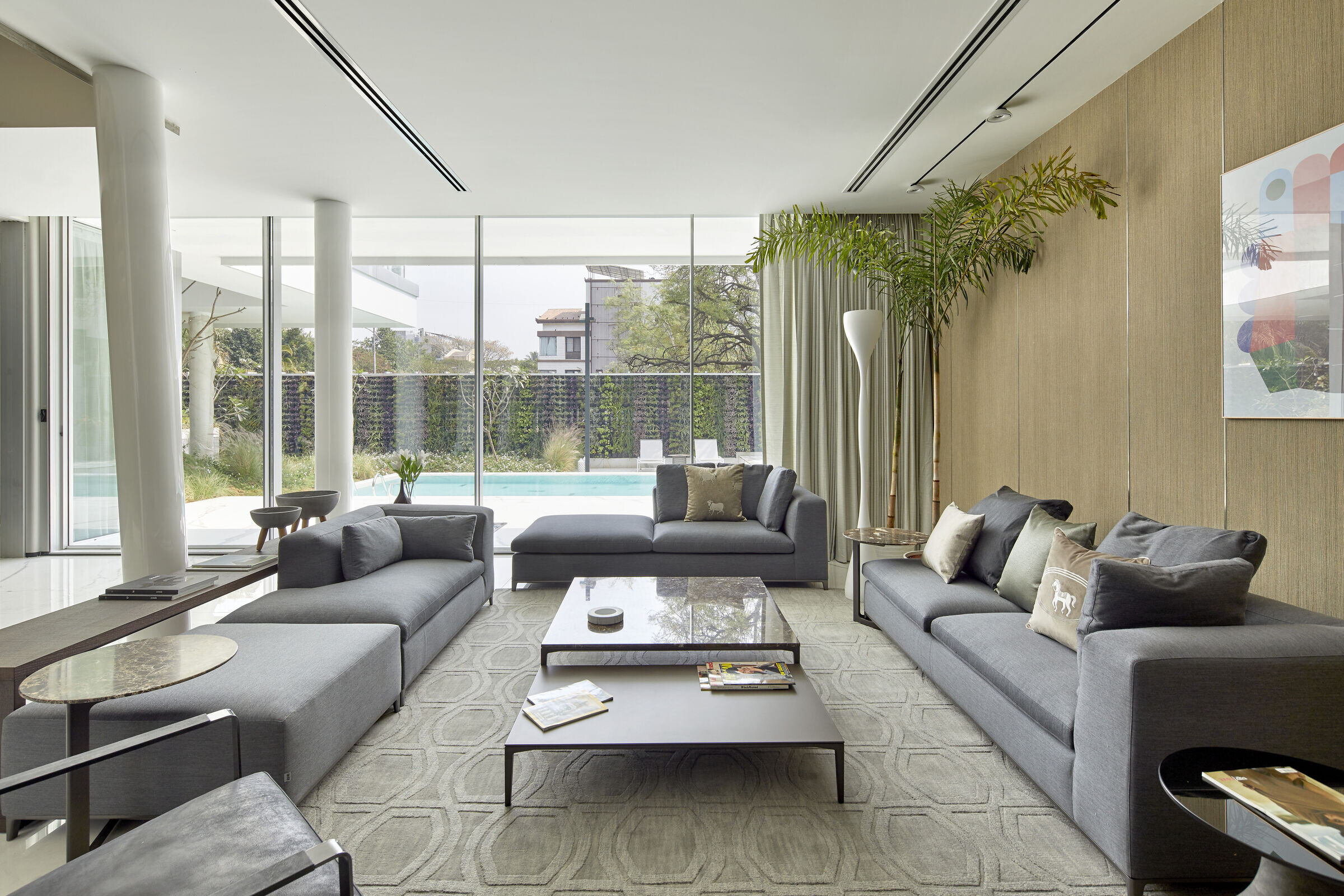 Fenestration on the East facade is set deep within the elevation to circumvent direct sunlight and wind. The South facade is a blank Aluminum cladded double cavity wall.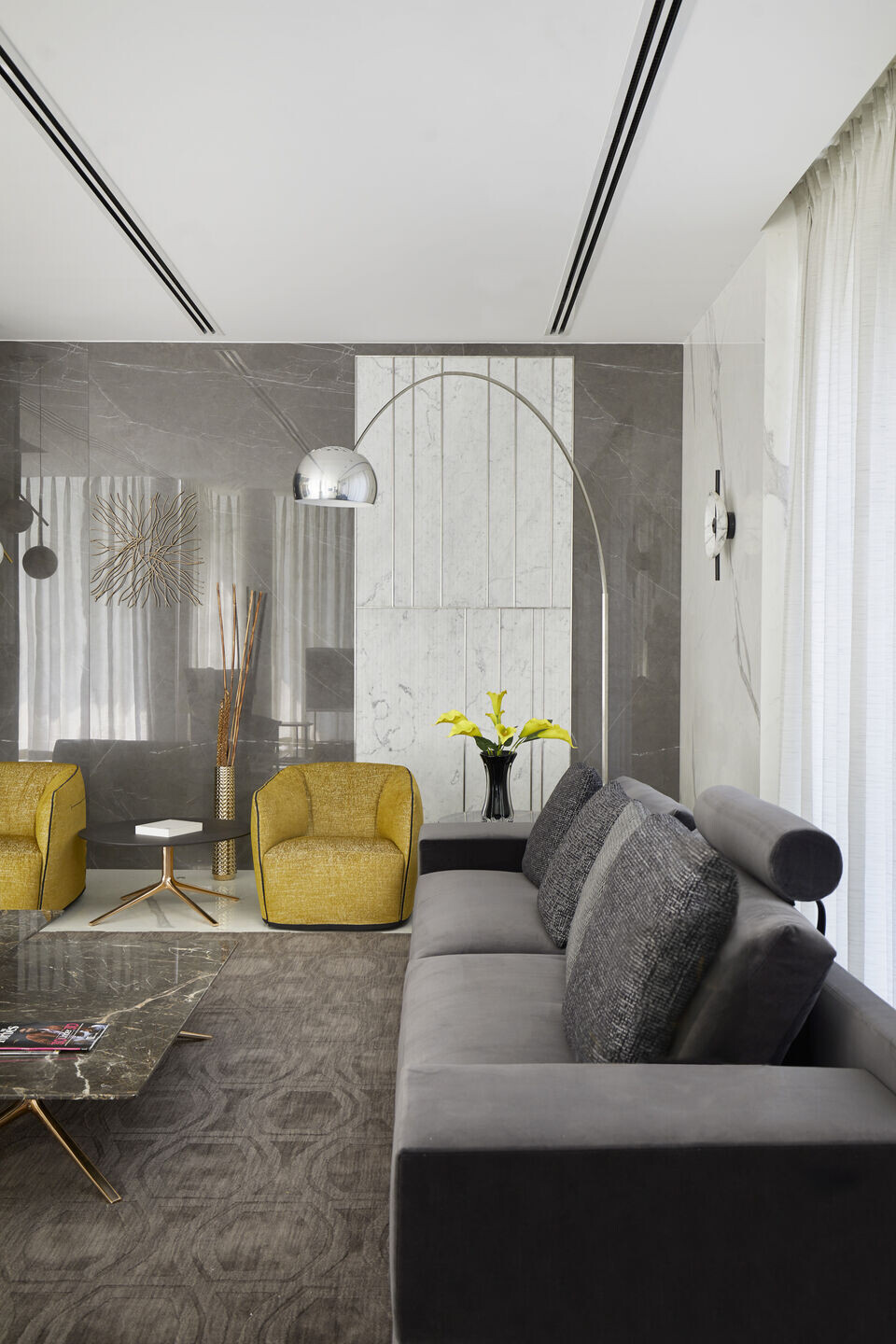 The material palette resonates the minimalistic approach, while allowing individuality for its residents. Large-format tiles have been used extensively for the interiors and exteriors, giving rise to a polished elevation complimenting the mesh. The use of paint was limited to reduce maintenance issues.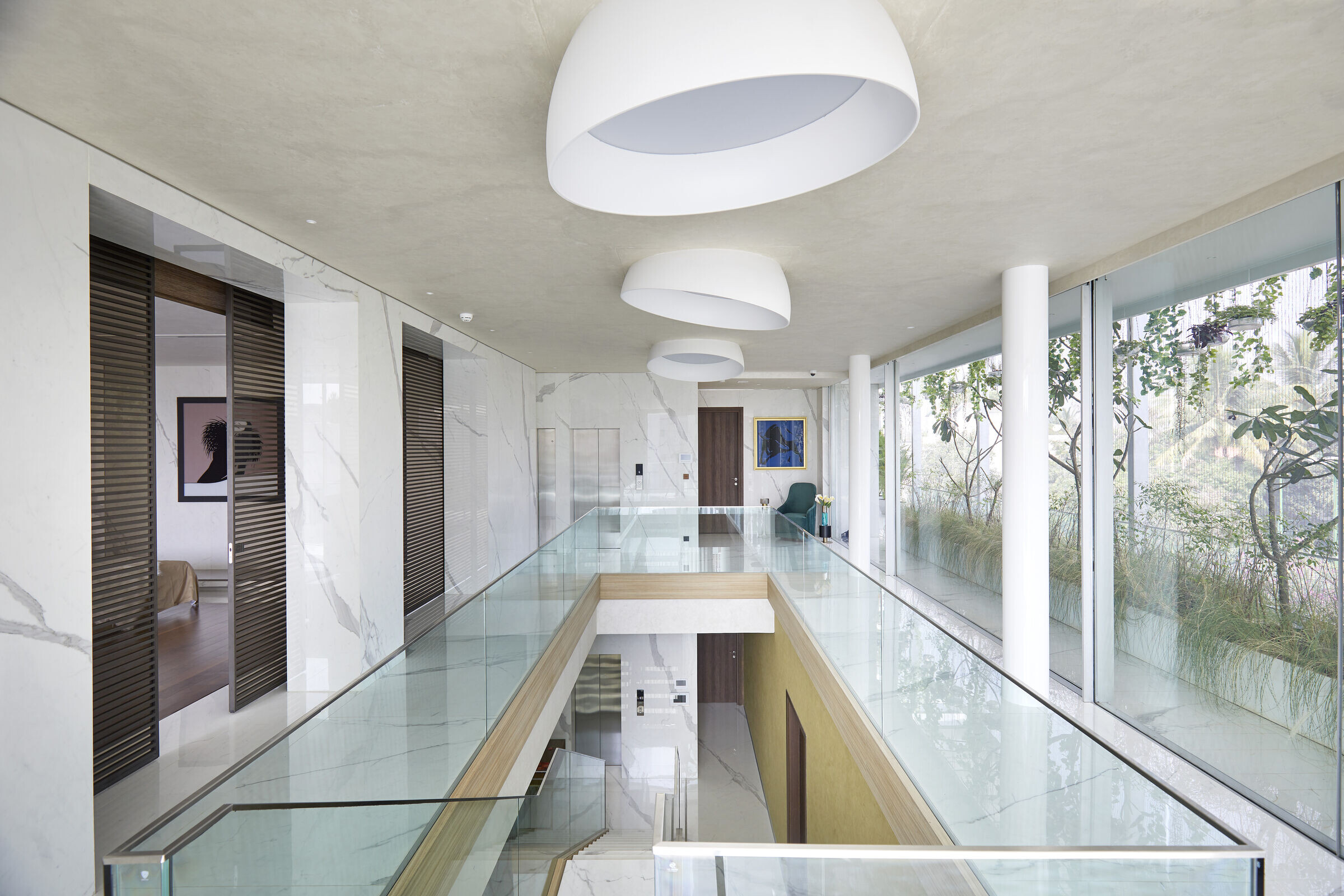 The Formal and Informal spaces of the Grand Hall with the oblique columns face the serene pool with the lush Pampas grass swaying in the background. A single-flight open staircase stitches the three floors of the house, allowing diffused light to percolate the interiors.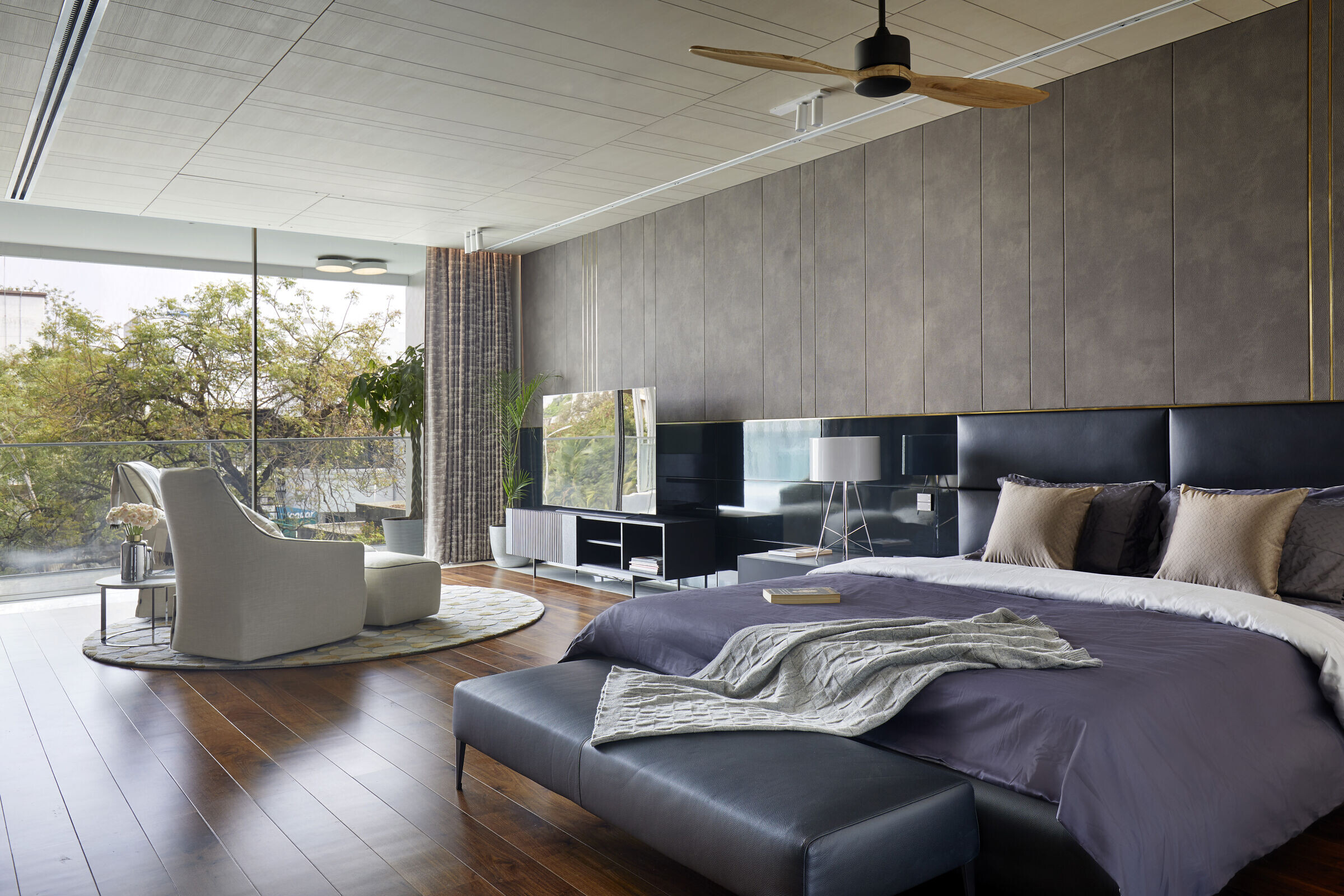 With light, breeze, and openness being the natives of the design, this Villa stands true to the innocence of spaces and the honesty of materials.