What was the brief?
Architectural study and interior design of a subterranean house in the municipality of Kissamos. It was a plot of 7 acres, quite elongated and tilted from east to west, with amazing sea views. The surrounding area includes a 40 m2 swimming pool, an outdoor seating area and a specially designed barbeque area. The subterranean house, is 126sq.m. and has been located at the westernmost and the lowest point of the plot. This ensures the uninterrupted view of the house towards the sea, as well as its bioclimatic character.
What were the key challenges?
On the plot, there was already a two-storey stone house. The aim of our new architectural study was to add to the plot two new independent houses of higher energy category. A subterranean and a two-storey stone.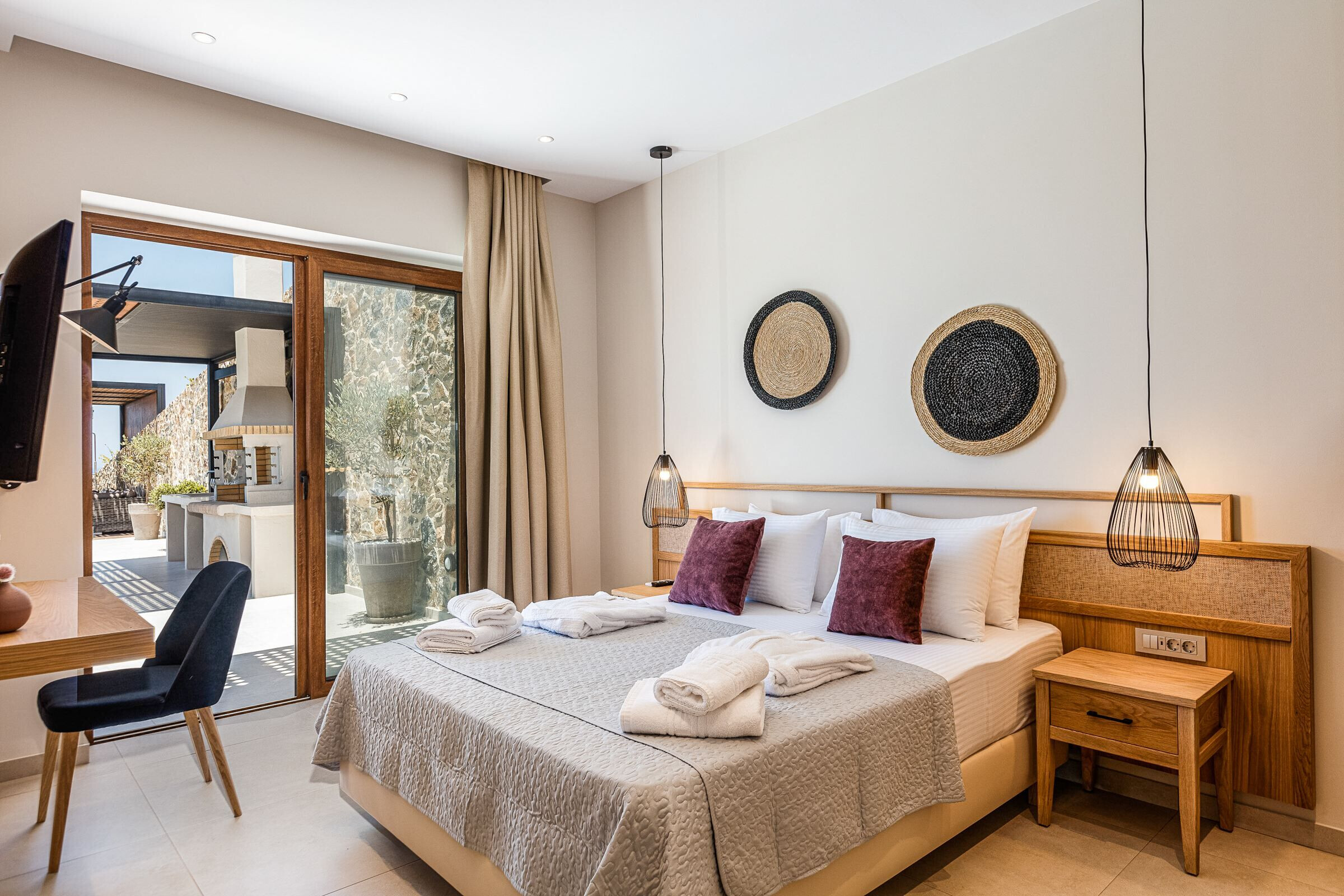 What materials did you choose and why?
The decoration of the house was based on creating a holiday atmosphere, choosing textures and materials in beige tones. For basic furniture, natural wood has been chosen as the main material. Special constructions such as wardrobes, headboards and boudoir have been designed by our study team.
Material Used:
1. Facade cladding: Stone
2. Flooring: Tiles, Keratile & Stn cerámica (outdoor tiles)
3. Doors: Wood, Local carpenter (Wright Wood Company)
4. Windows: PVC
5. Roofing: Plasterboard Ceiling, Knauf
6. Interior lighting: Wood, Alouminium, Glass, Led, Lamps, Zabelis, Nova, EgloHilcott
7. Interior furniture: Wood, Local carpenter (Wright Wood Company)