What was the brief?
This project was a renovation; the brief was to convert an existing 3000sf duplex loft space on lower Fifth Avenue in Manhattan into a family home for a couple and their two young children. Particular emphasis was placed on opening up the top floor (kitchen, dining, living) while tucking in small private spaces. We rebuilt the feature semicircular stair connecting everything in the middle of the space.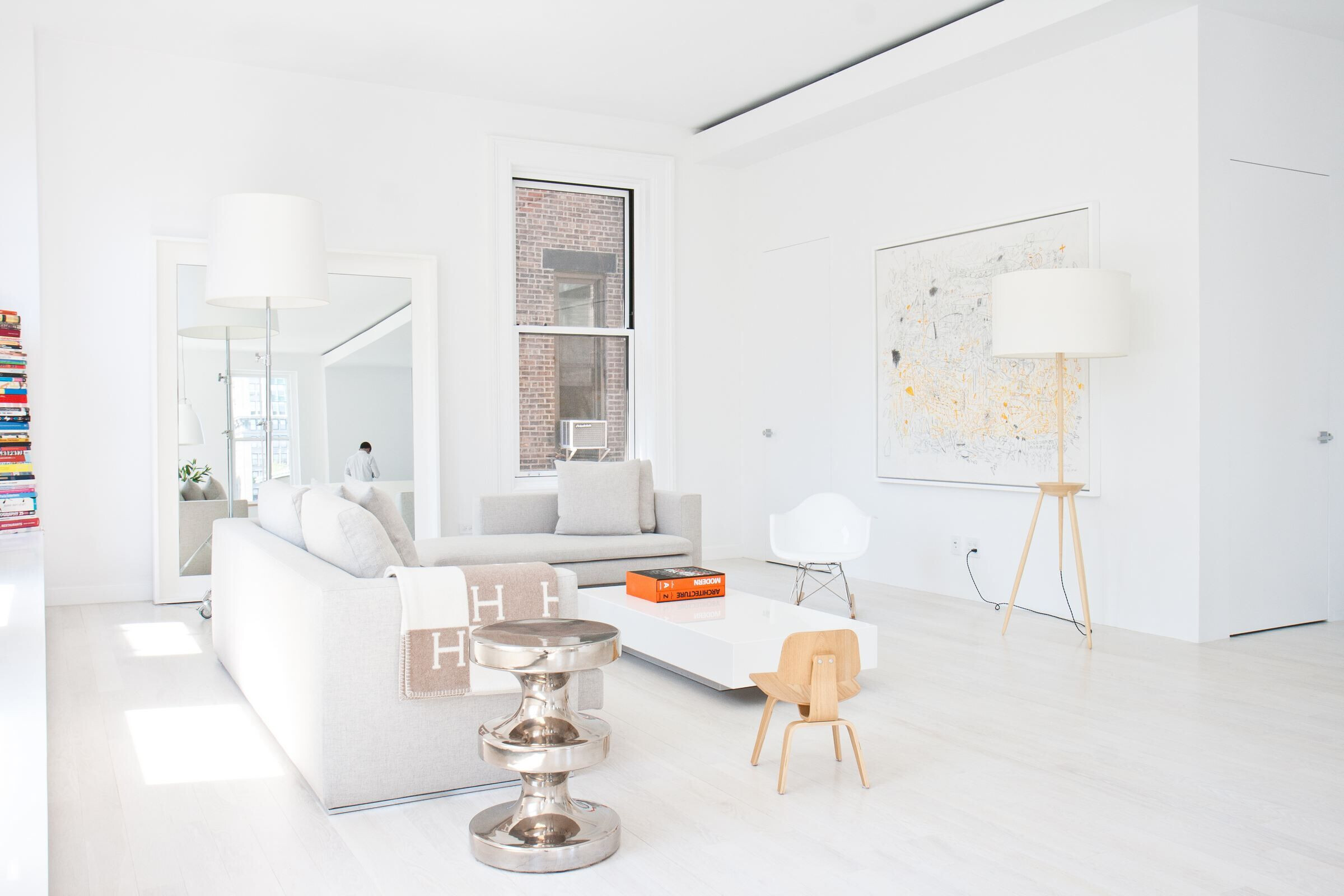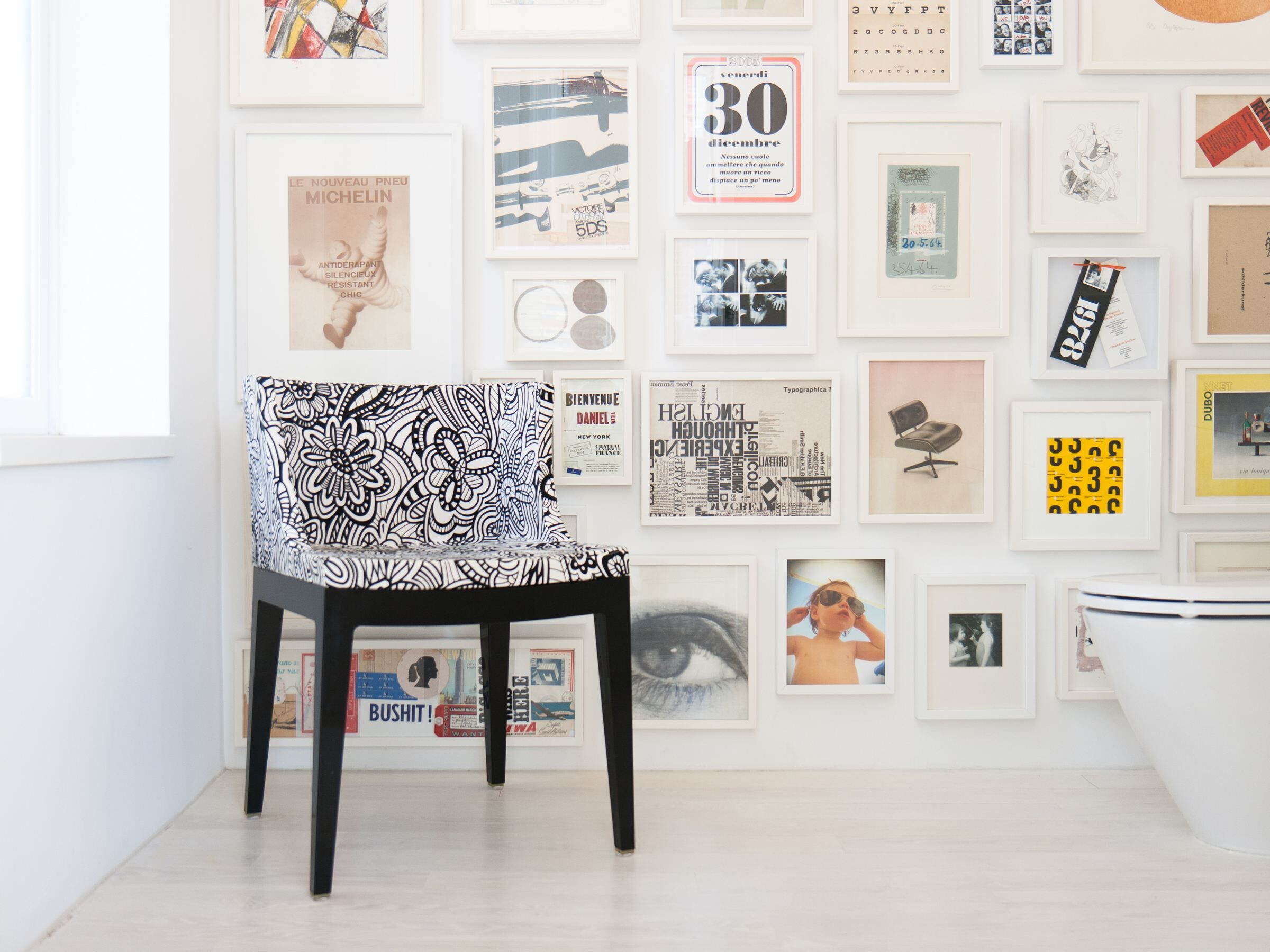 What were the key challenges?
Although the given space was not particularly small, the biggest challenge was to afford the client ample open, organic, and airy space in the home, a particular challenge in an apartment with two small children and the clutter that can inherently accumulate.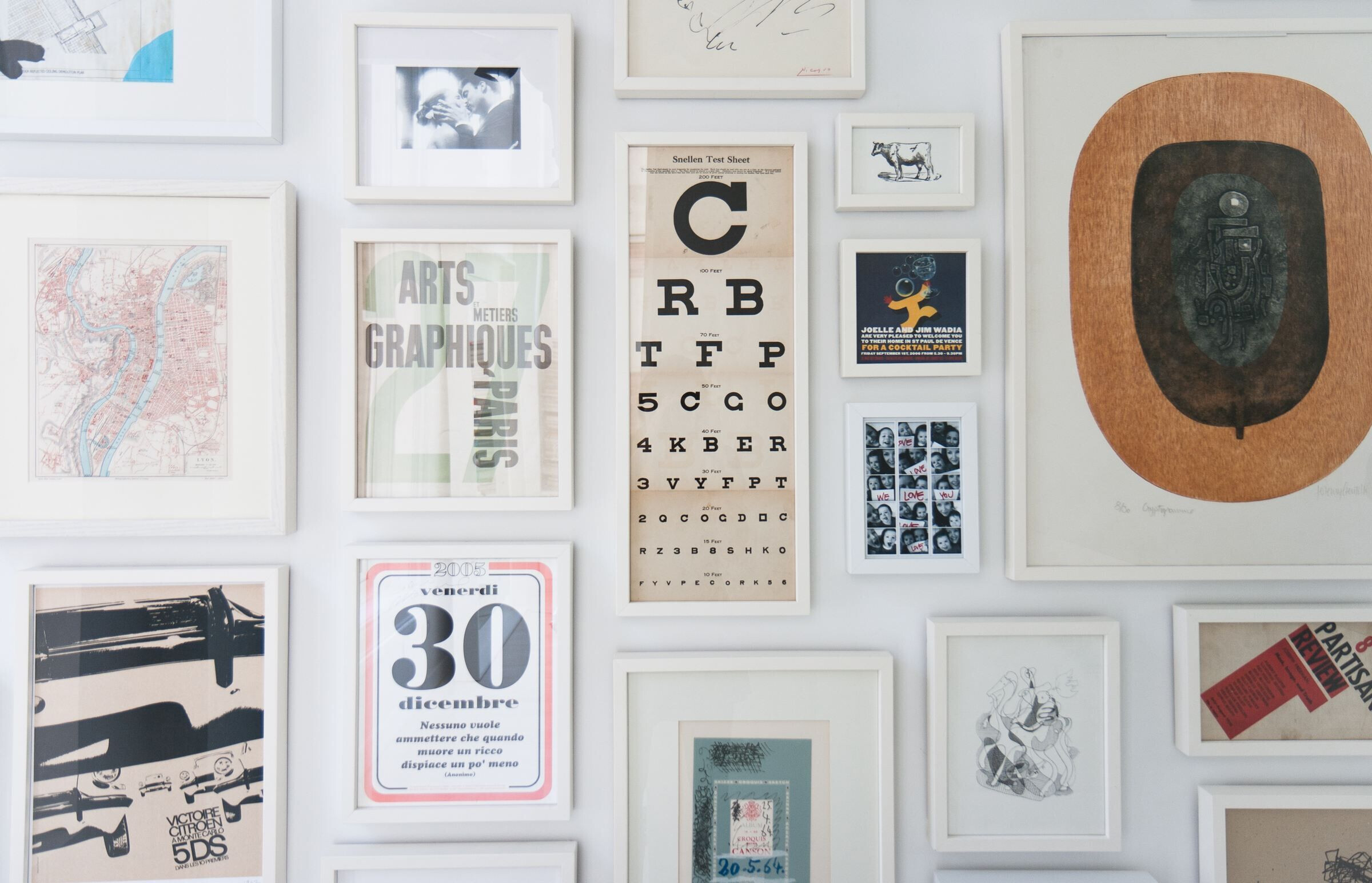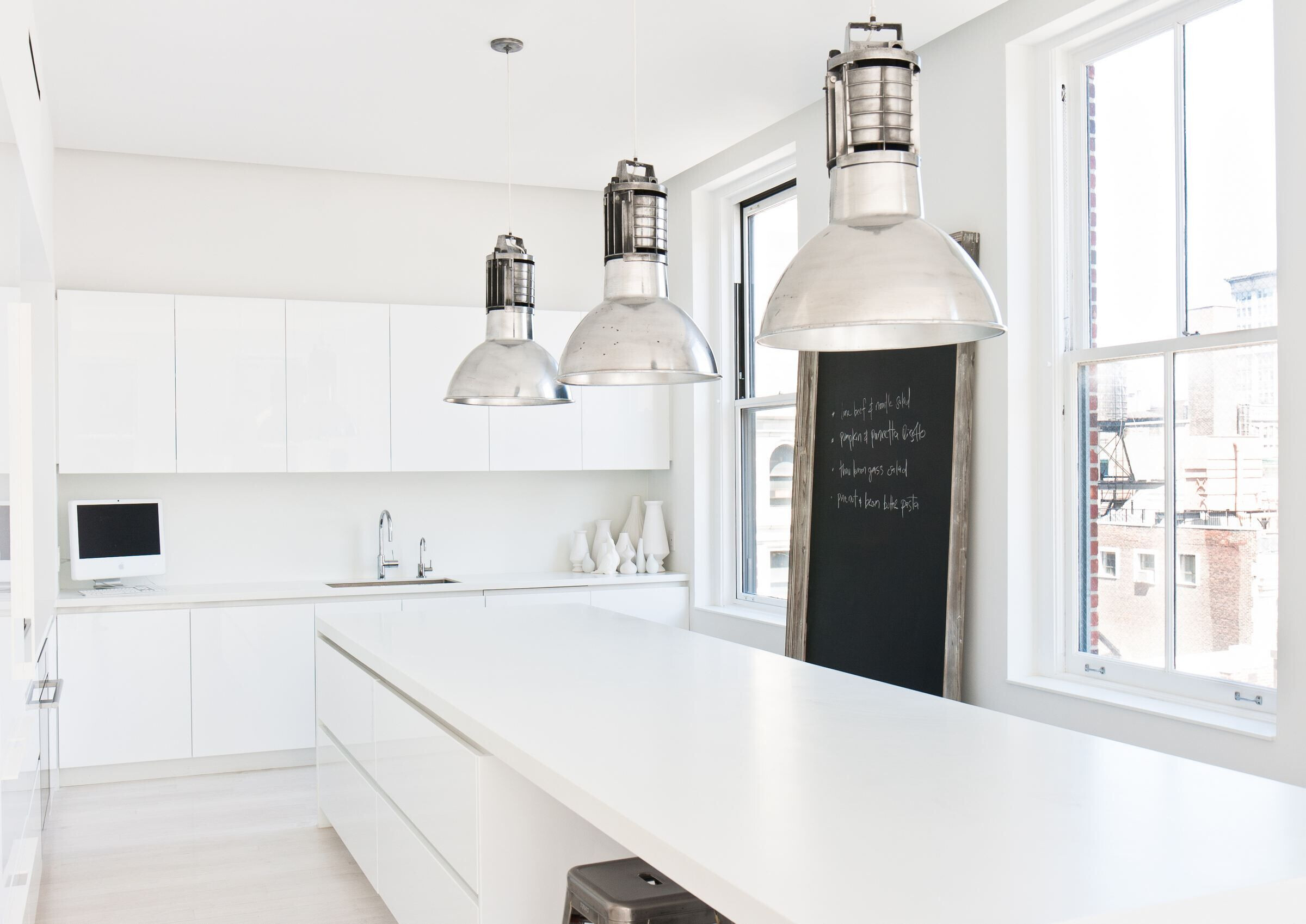 The client was particularly interested in avoiding over-programming the space with furniture, particularly on the upper level, and we addressed this challenge by maximizing clean, hidden storage built into the design, allowing for the luxury of clean lines and open space while remaining kid-friendly with plenty of toy storage.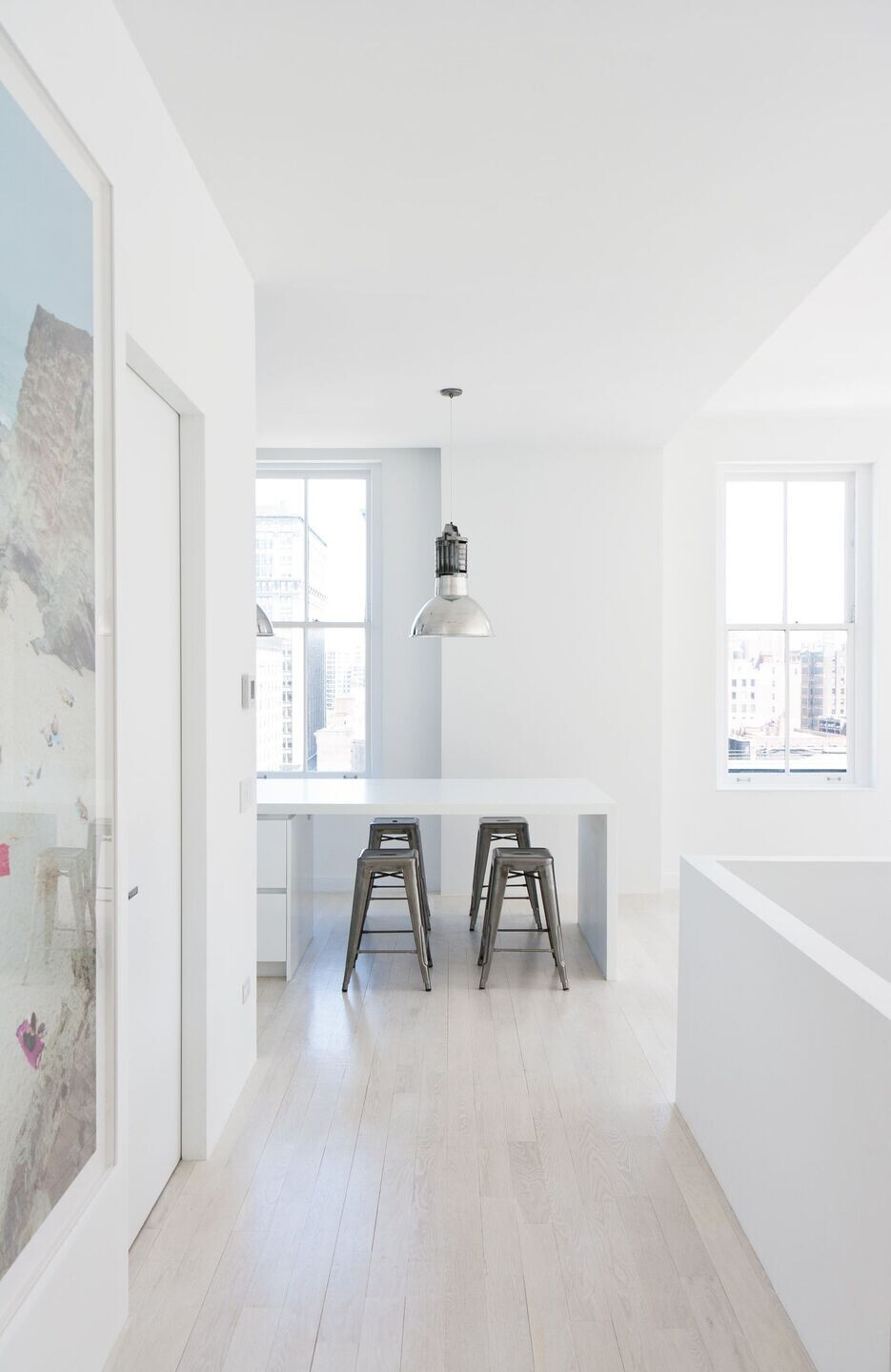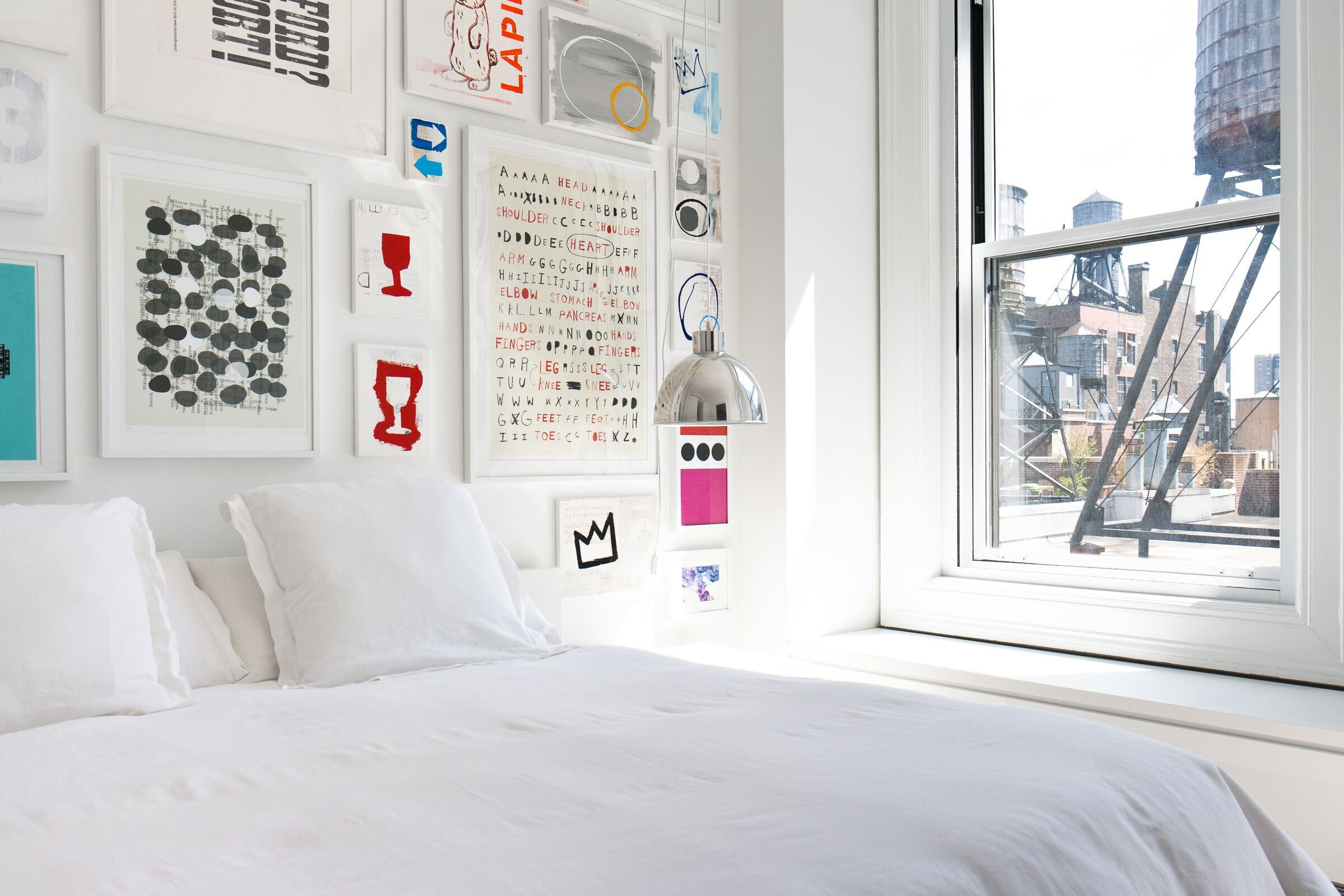 What materials did you choose and why?
Per the client's design aesthetic and preference, the materials throughout the loft are essentially white on white. Custom high-gloss white cabinets provide most of the storage while receding visually when closed. Corian countertops and sinks are employed throughout, giving a clean seamless look to the loft.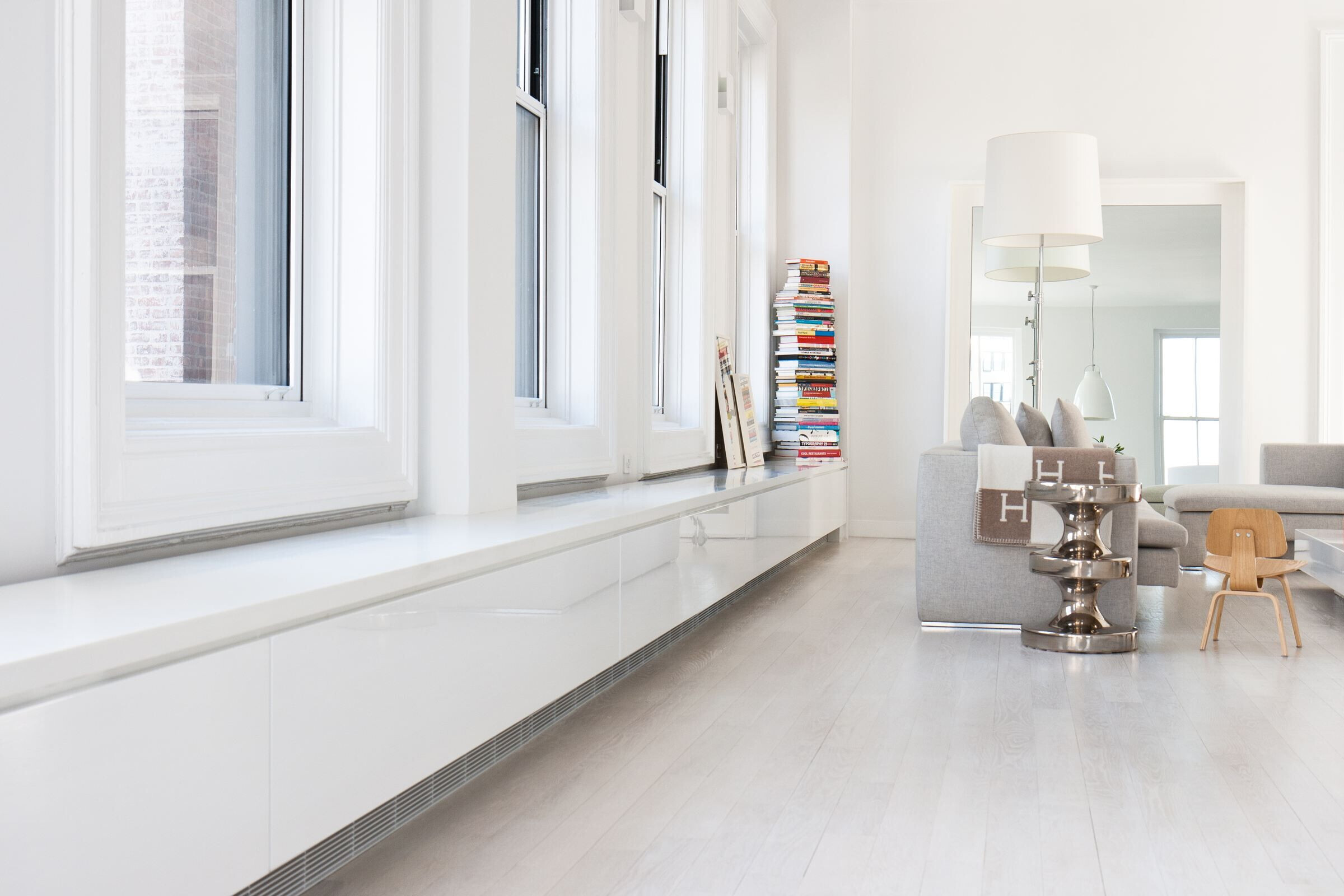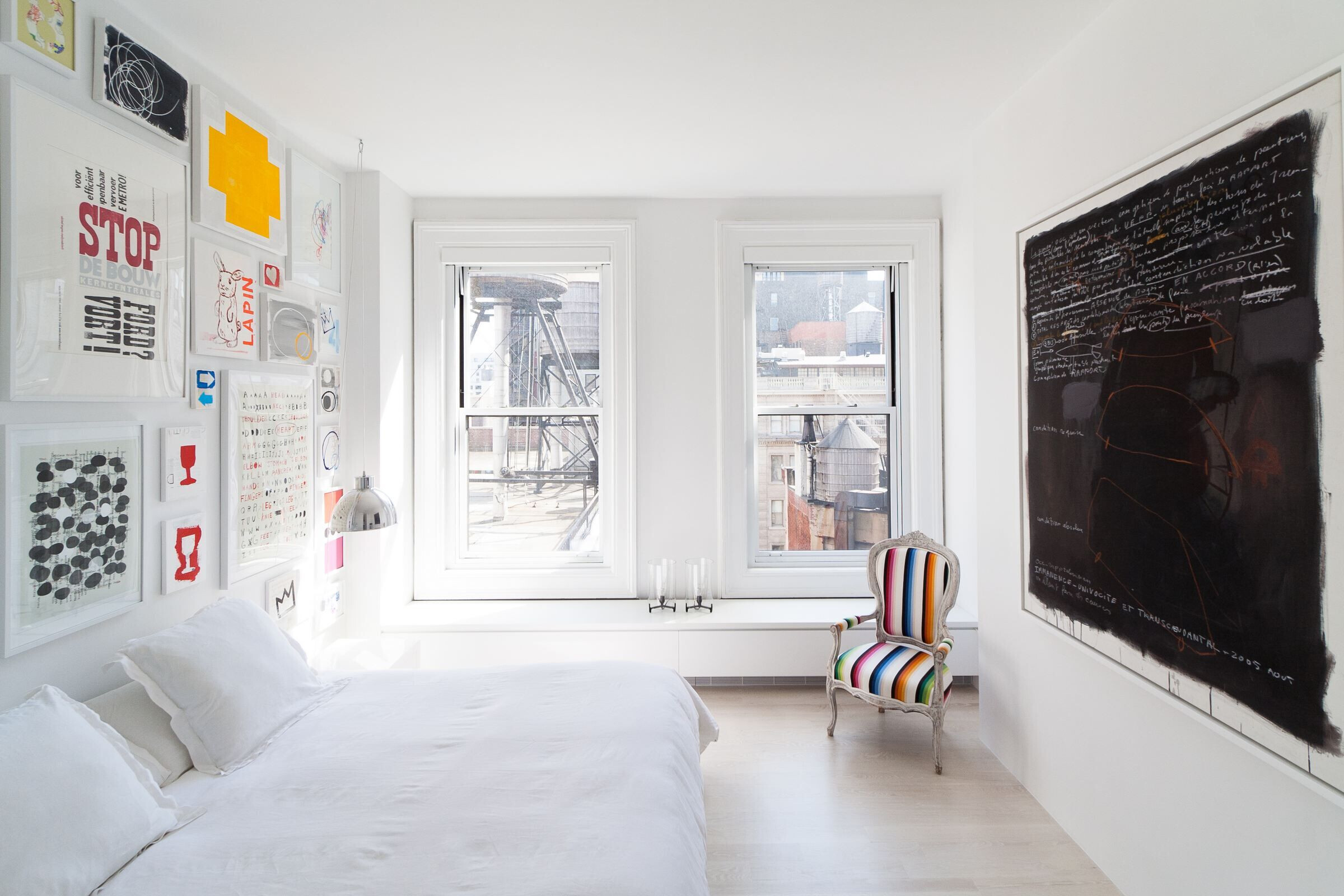 Door, window, and base details are minimal and integrated, providing a gallery-type environment as a background for dynamic art. The lighting and mechanical systems are all taped in and concealed to minimize visual clutter.
Material Used:
1. Flooring: Bleached & stained white oak
2. Doors: Solid painted trimless wood doors
3. Windows: existing
4. Interior lighting: USAI Lighting taped-in square fixtures with Lutron controls, vintage kitchen fixtures
5. Interior furniture: much of the interior furniture was designed by the client who is a graphic artist, including the custom-made white oak dining table and most of the wall art; Corian top & high-gloss custom cabinetry throughout for storage
6. Miele:
Oven: H4882BP
Cooktop: KM3474LP
Concealed Hood: DA3190
Dishwasher: G2872SCVi
7. Kohler: Kathryn Ceramic Undermount Bathroom Sink: K-2297
8. Zuma Collection: Kids' Bathtub: 6634
9. Subzero: Refrigerator: 736TCI
10. Dornbracht:
Shower Faucet: Tara 28568970
Kitchen Sink Faucet: 33826888
Powder Room & Bathroom Faucet: MEM 20 713 782-000010
11. Duravit:
Powder Room Toilet: Philip Starck 2 Floor Mounted
Bathroom Toilet: Starck 2 Wall Mounted
12. Corian: Custom Primary Bath Sink, Custom Cabinetry Throughout Project
13. Glassos: Primary Bathroom Wall Tiles