Our clients had lived in many different places, and had built several new homes. This place, this home, is different. It is next door to a property that had been in the family for years, a multi-generational cabin along the south shore of Lake Superior on Michigan's Upper Peninsula. Remembering long summers spent on the shore, our clients wanted a legacy home for themselves and their children, similar to the family cabin, but more comfortable and convenient, but just as enduring. It would represent their commitment to the land and serve as anchor to the family to this place over time.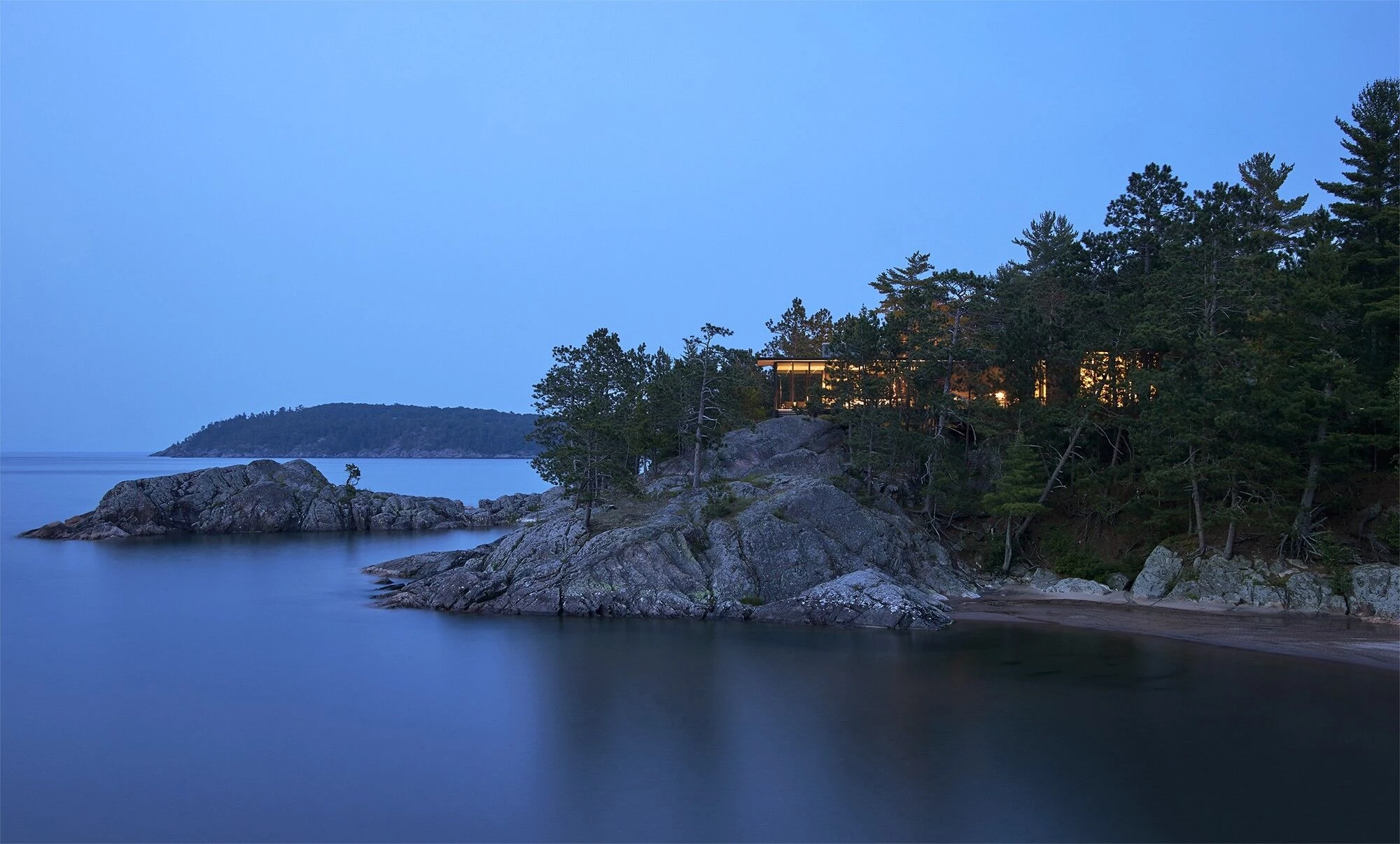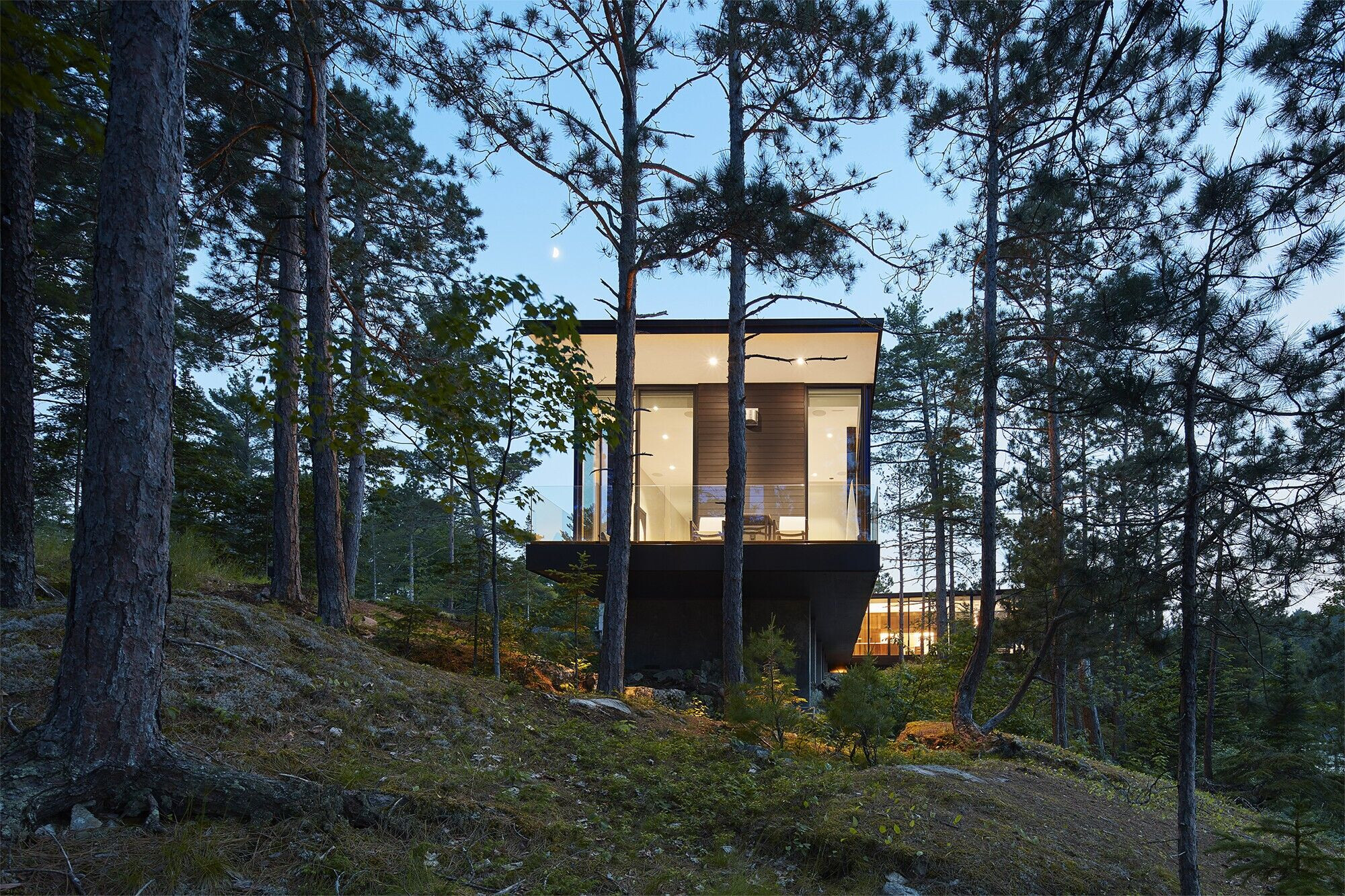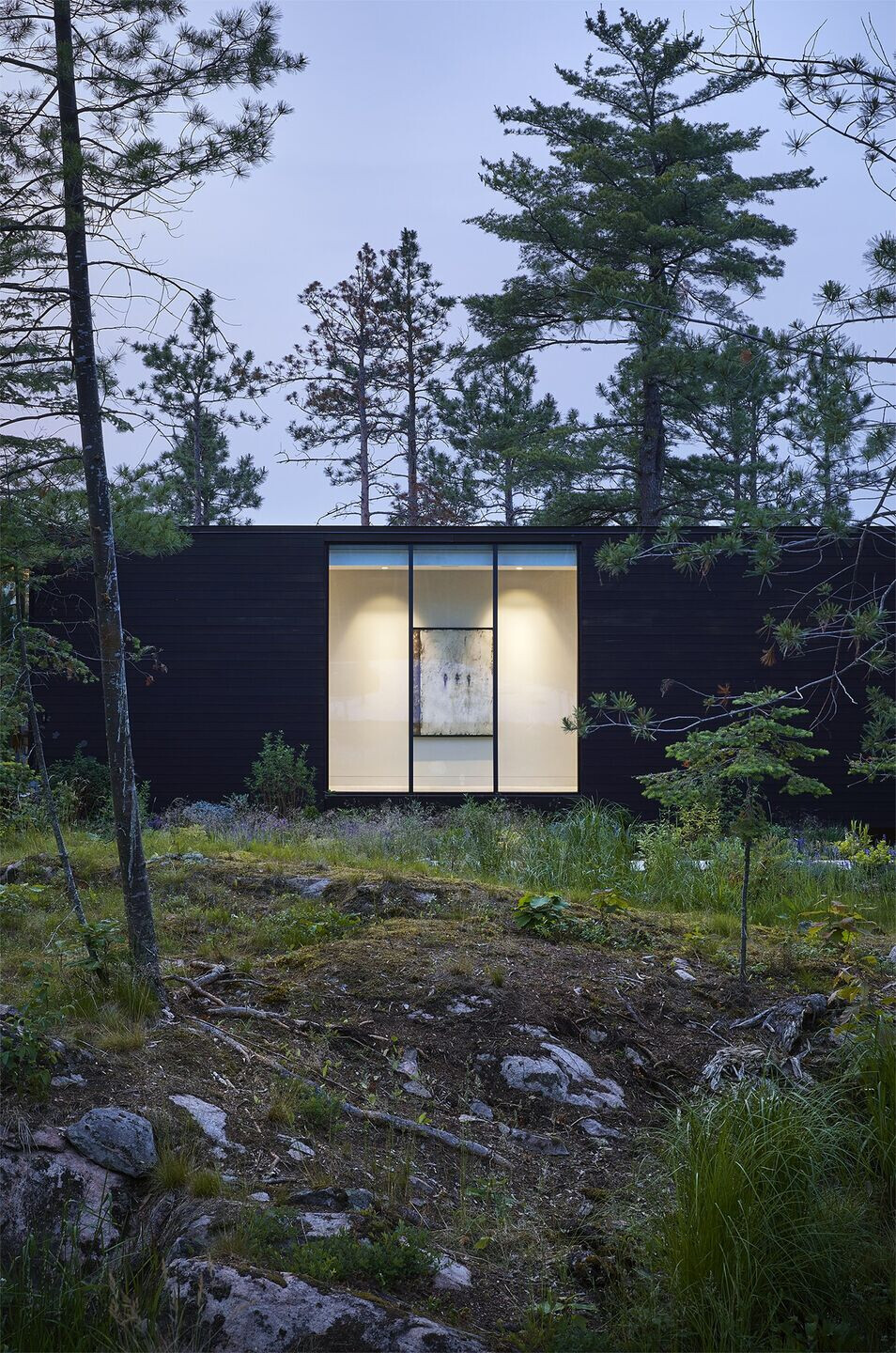 The shore line is made up of large boulders, stone cliffs and small sandy cove beaches. The house sits on a rocky promontory between two coves with sandy beaches. A single level house allows a low profile in a largely pine forest and gives the family a more accessible home as they age. The ability to find yourself in varied settings with multiple views of forest, coves and the great expansive horizon of Lake Superior drove the X strategy. The two intersecting bars of the house balance on the promontory, cantilevering toward the water and into the forest, creating captured landscapes between the bars and embedding its occupants in the varied landscape.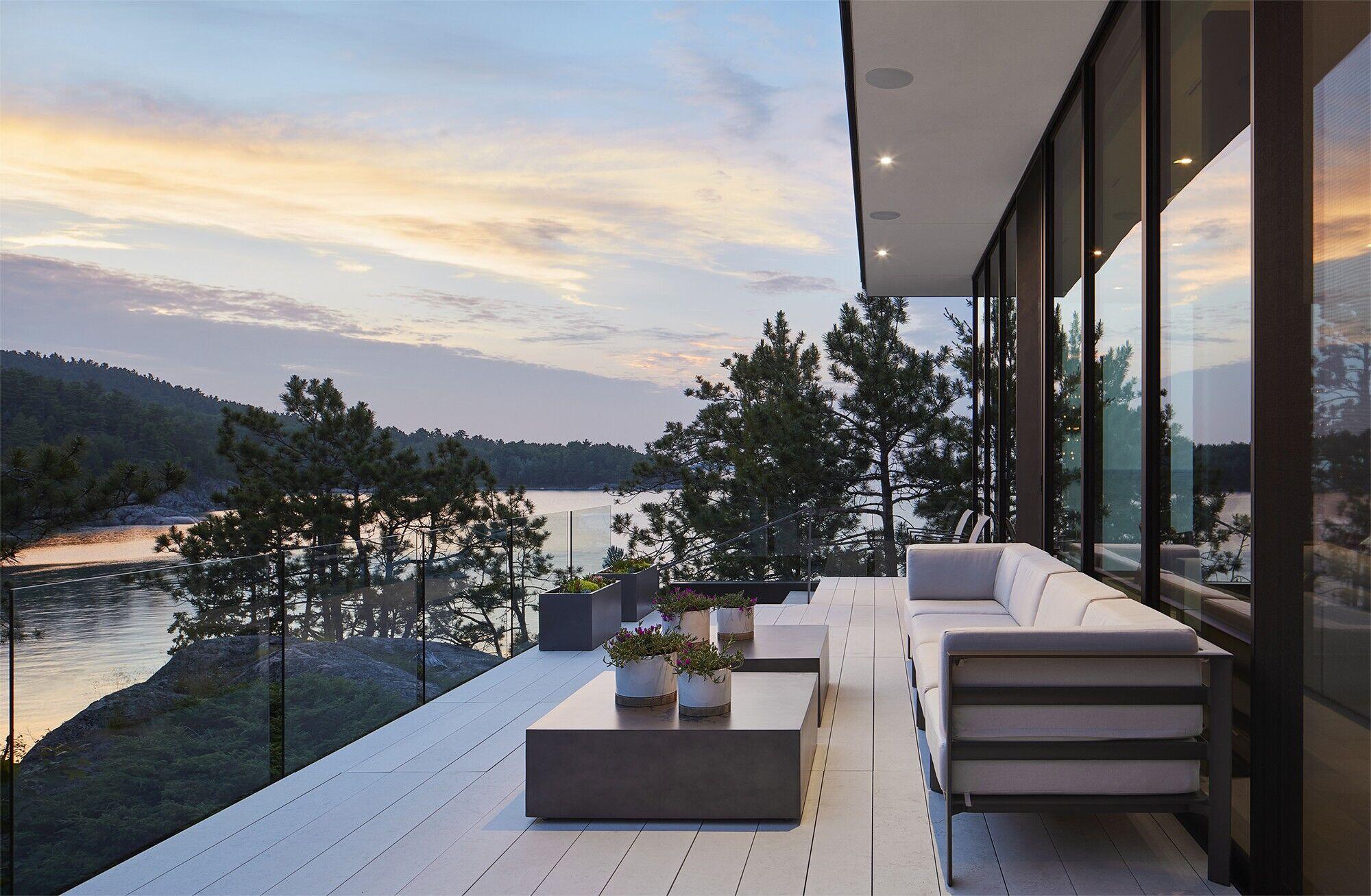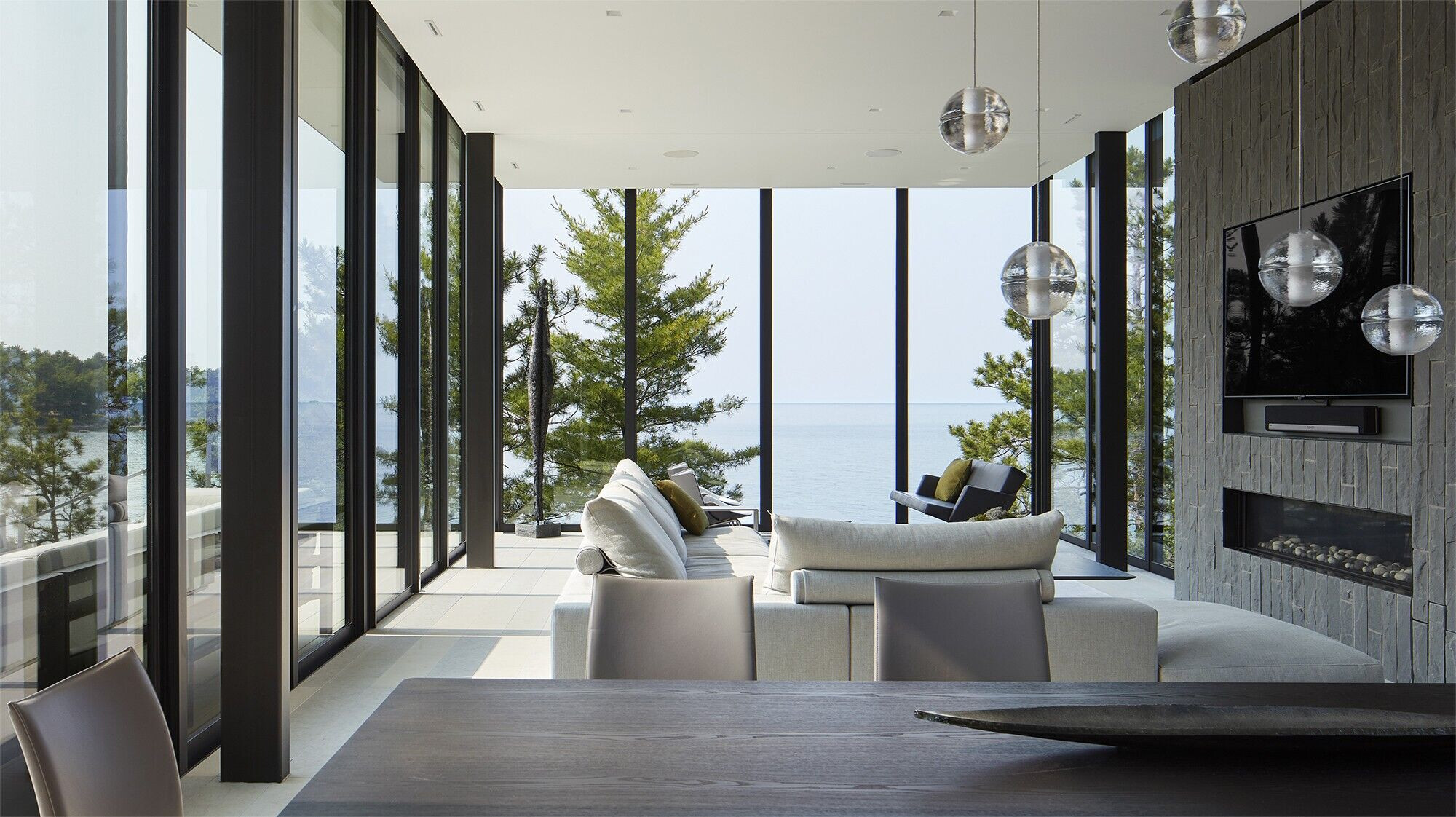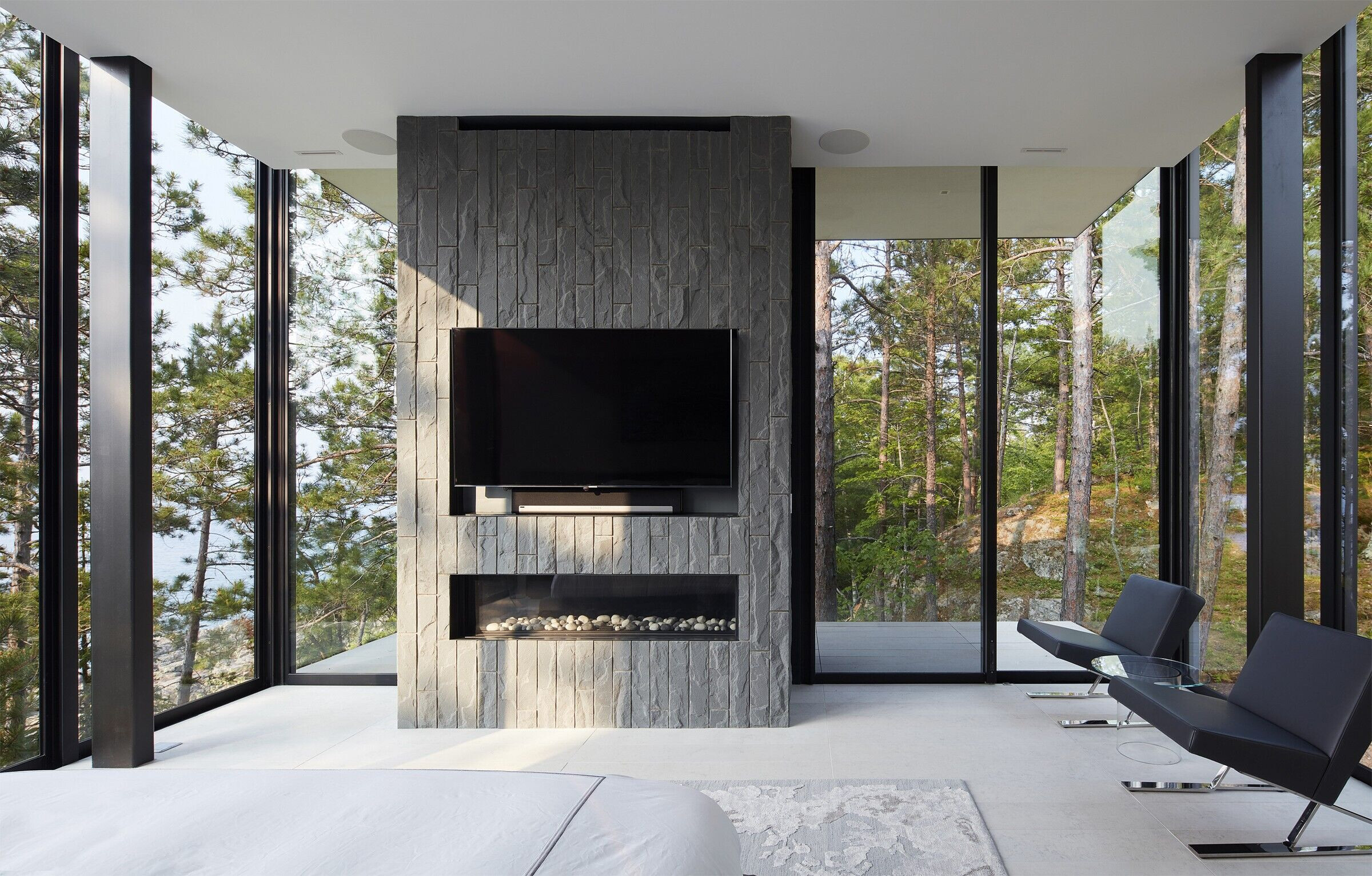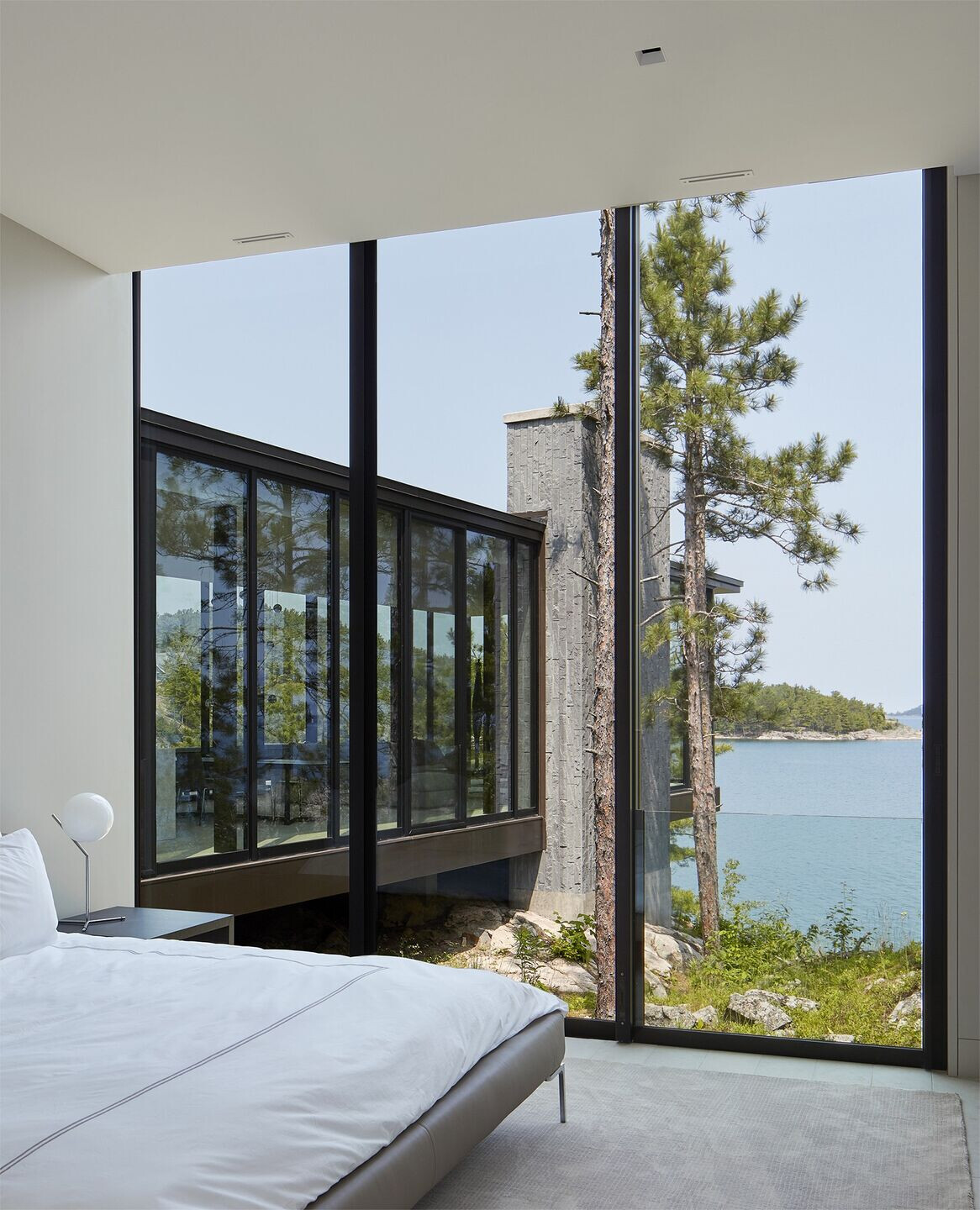 The region's winter climate with its heavy lake effect snows and strong north winds blowing across the expanse of Lake Superior drove a robust structural system of exposed concrete, steel framing, and sophisticated engineering systems. Living spaces hover over the rocky point with large panels of glass connecting the family with the beach coves, forest and the expanses of Lake Superior. A restrained palette of materials, stone, blackened wood and glass, connect inside and out.
The X House is a contradiction: it is necessarily robust and protective, yet it hovers lightly above the lake and land.
Material Used :
Exterior:
Wood Siding: WESTERN RED CEDAR SIDING WITH SOLID BLACK RUBIO MONOCOAT FINISH & Stone: BALTIC BLUESTONE
Flooring: VALDERS GRAY LIMESTONE
Cabinets: CUSTOM
Countertops: MADREPEROLA (Stone Source)
Appliances:
Cooktop or Range: WOLF
Cooking Ventilation/Vent Hood: WOLF
Dishwasher: BOSCH
Ovens, Built-In: WOLF
Refrigerator/Freezer: BOSCH
Kitchen fixtures:
Kitchen fittings (faucets, etc.): DORNBRACHT
Kitchen fixtures (sinks, etc.): JULIEN
Bathroom Fixtures:
Bathroom fittings (faucets, etc.): DORNBRACHT, WATERWORKS, ARTOS, NIKLES
Bathroom fixtures (sinks, etc.): TOTO, DURAVIT, GEBERIT
Lighting: ELEMENT LIGHTING & LUMINII
Masonry and Stone: BALTIC BLUESTONE
Paints and Finishes:
Exterior: SOLID BLACK RUBIO MONOCOAT FINISH
Interior: Sherwin Williams
Insulation: DOW BUILDING SOLUTIONS
Roofing: GEORGIA PACIFIC
Windows: FLEETWOOD