Minneapolis's North Loop neighborhood is known as a transit-oriented and historic warehouse district and has become one of the city's most sought-after areas in recent years to live, play, and work. Concurrent with this growth, the Minneapolis Metro Transit Police Department (MTPD) had a dual need to expand its headquarters' physical footprint and enabled increased public interface. As a community focused police force, it was important for officers and other public servants to have a work home that was pedestrian oriented, near housing and businesses, and accessible by public transit. Metro Transit's main campus in the North Loop offered the ideal solution.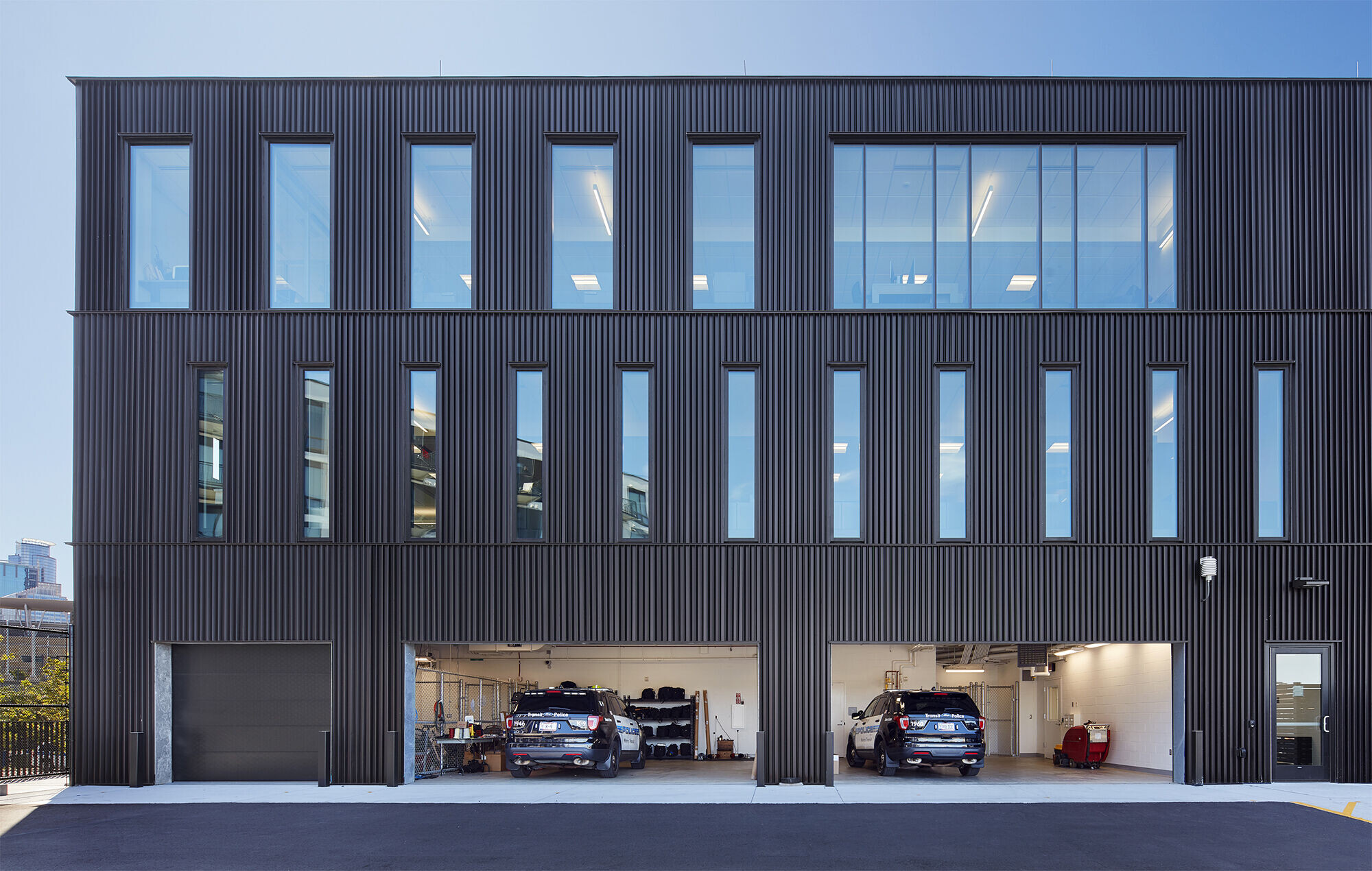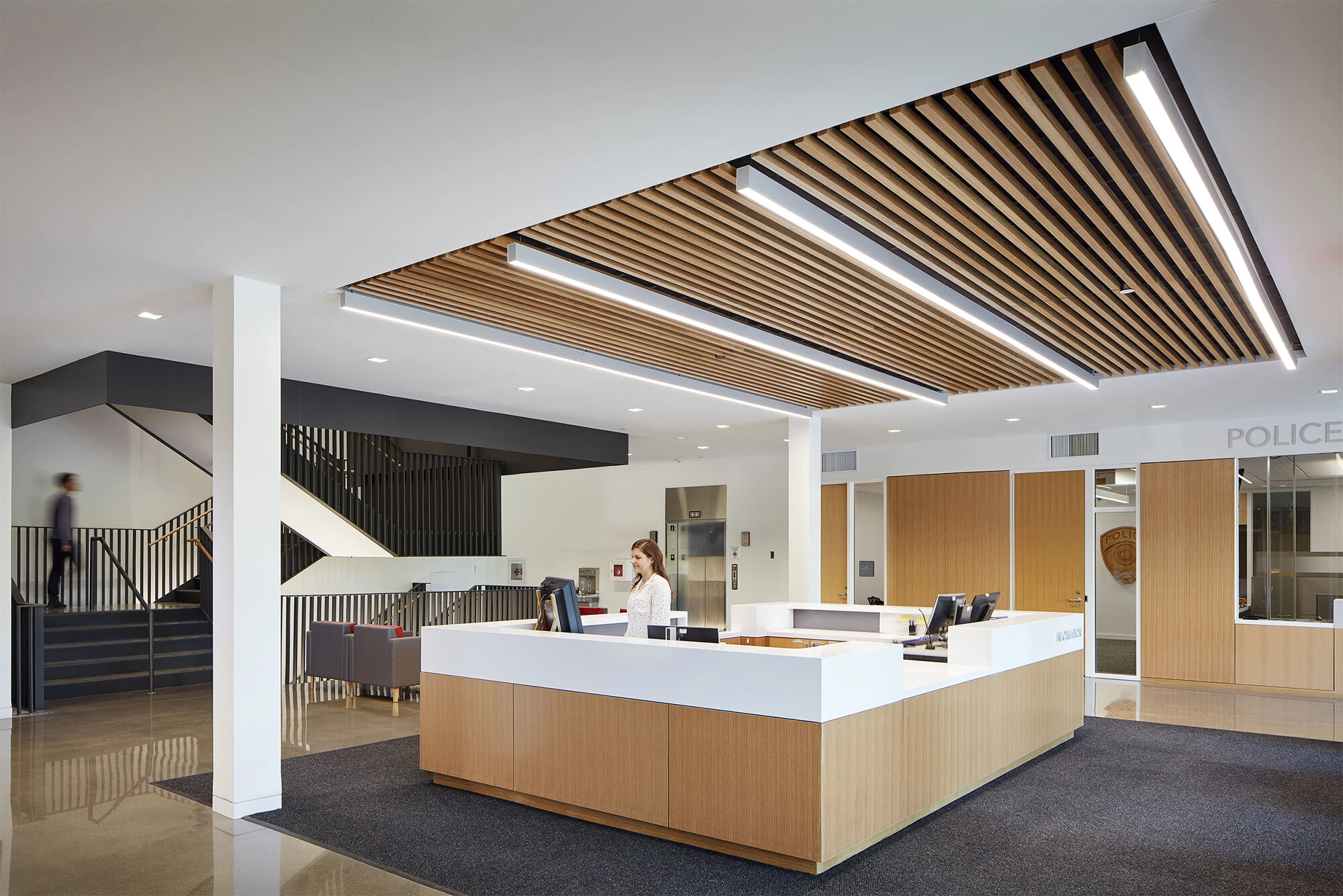 The new Fred T. Heywood building is now the public transportation operator's signature building on campus. Designed to house all Metro Transit executive and operations offices, as well as all MTPD officer units, the building has expanded department operations by 62,350 GSF. More importantly, the new facility has shifted the campus's main entryway from a hidden, car-oriented parking lot to public-facing, active sidewalk with accessible stairs and ramps. The use of custom folded anodized aluminum cladding anchors the MTPD to its industrial context.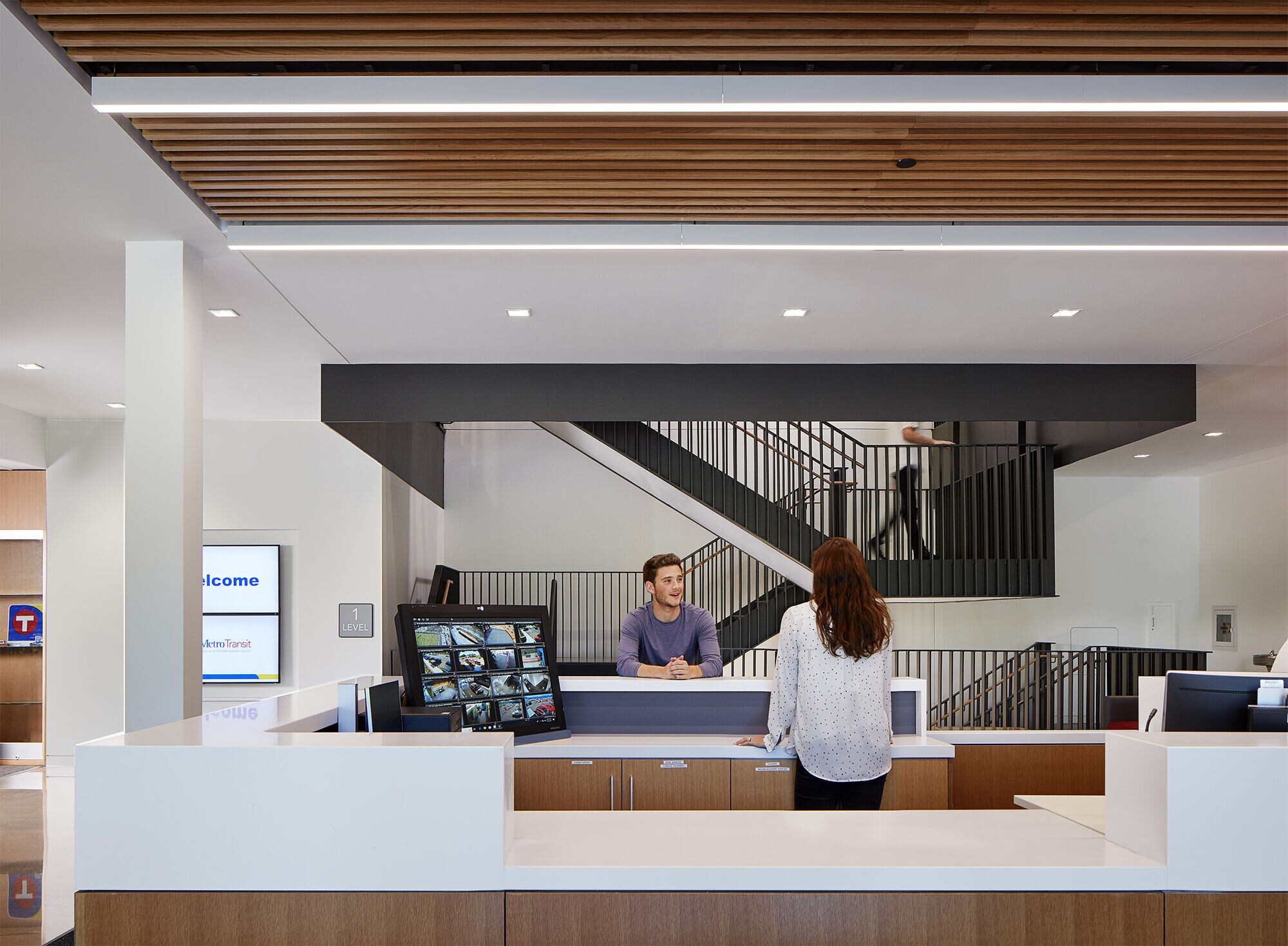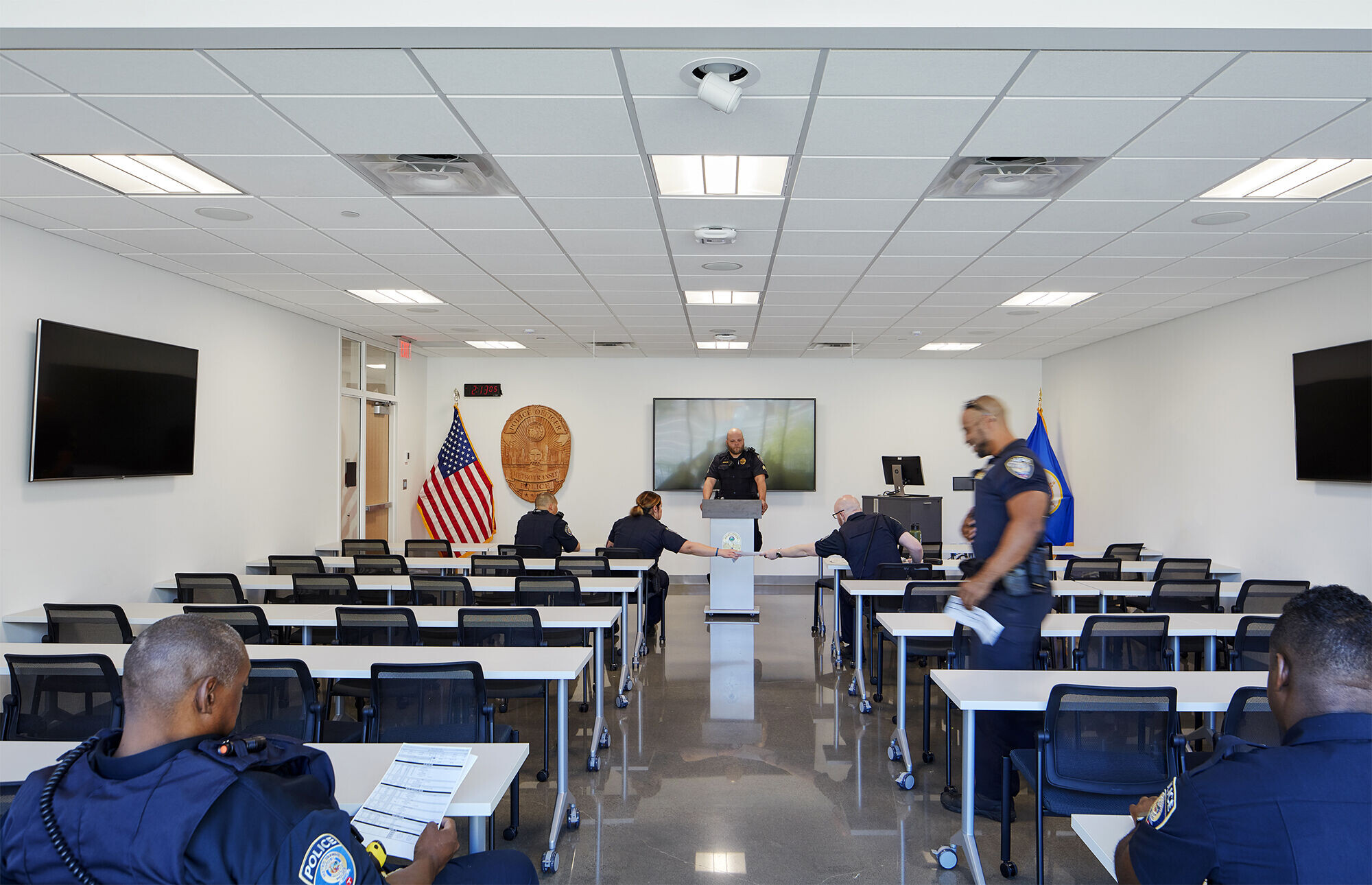 The Heywood building also boasts a regenerative design program that's in keeping with Metro Transit's broader mission to be community focused as well as eco- and cost-conscious. Such strategies include high-performance exterior walls, double- and triple-glazed windows, maximized daylighting, lighting controls, optimized lighting power density, ground-coupled heat pumps, and high-efficiency mechanical systems. The facility was designed to minimize energy use, reducing overall consumption by almost 60% when compared to a baseline energy model.