DesignAgency was involved in the creative conception and development for YOTEL Glasgow's common areas and VEGA - the top floor space age destination bar and restaurant with live entertainment facilities and a disco bowling alley. YOTEL Glasgow has transformed the former Westergate office into 256-room hotel.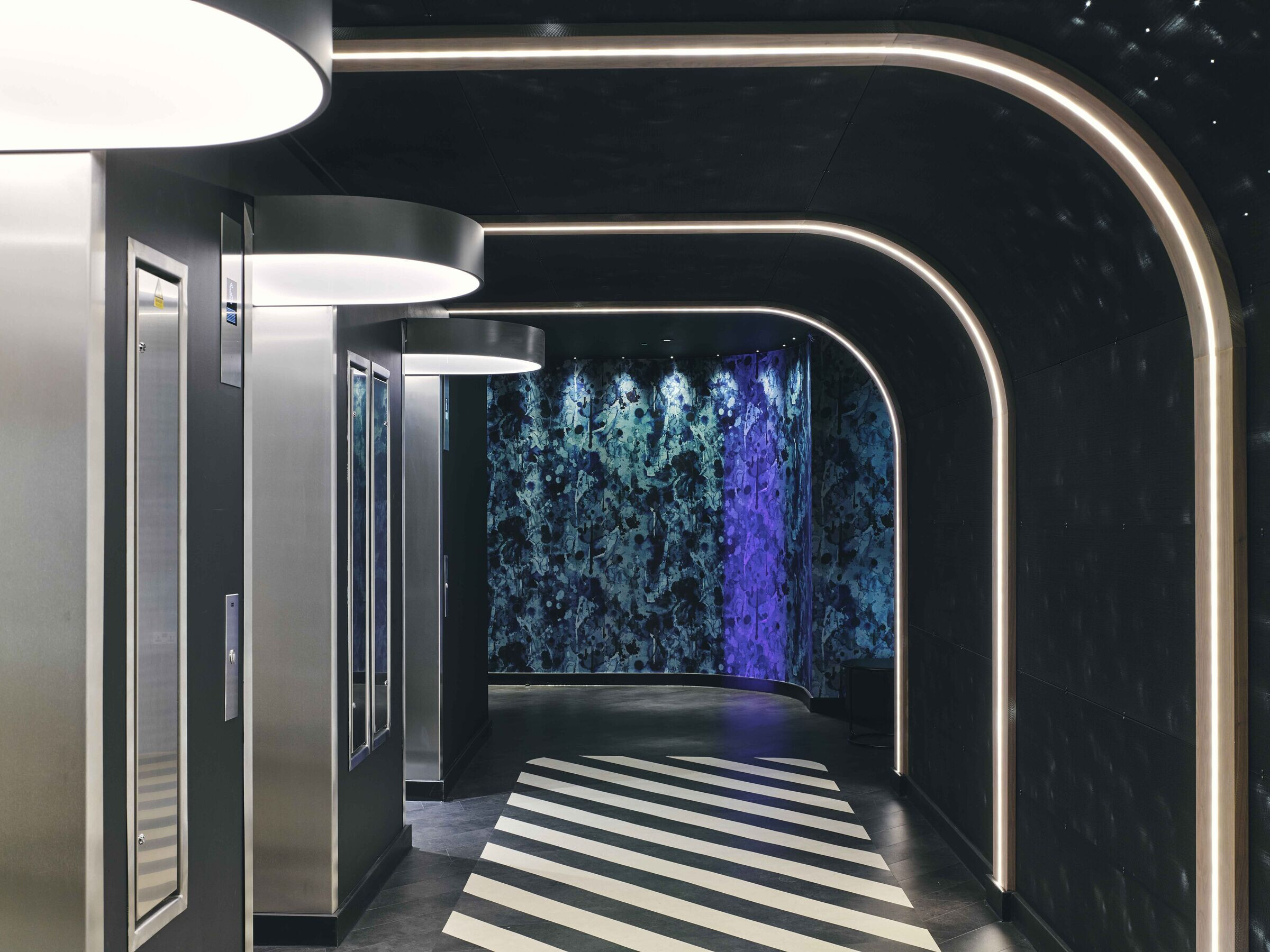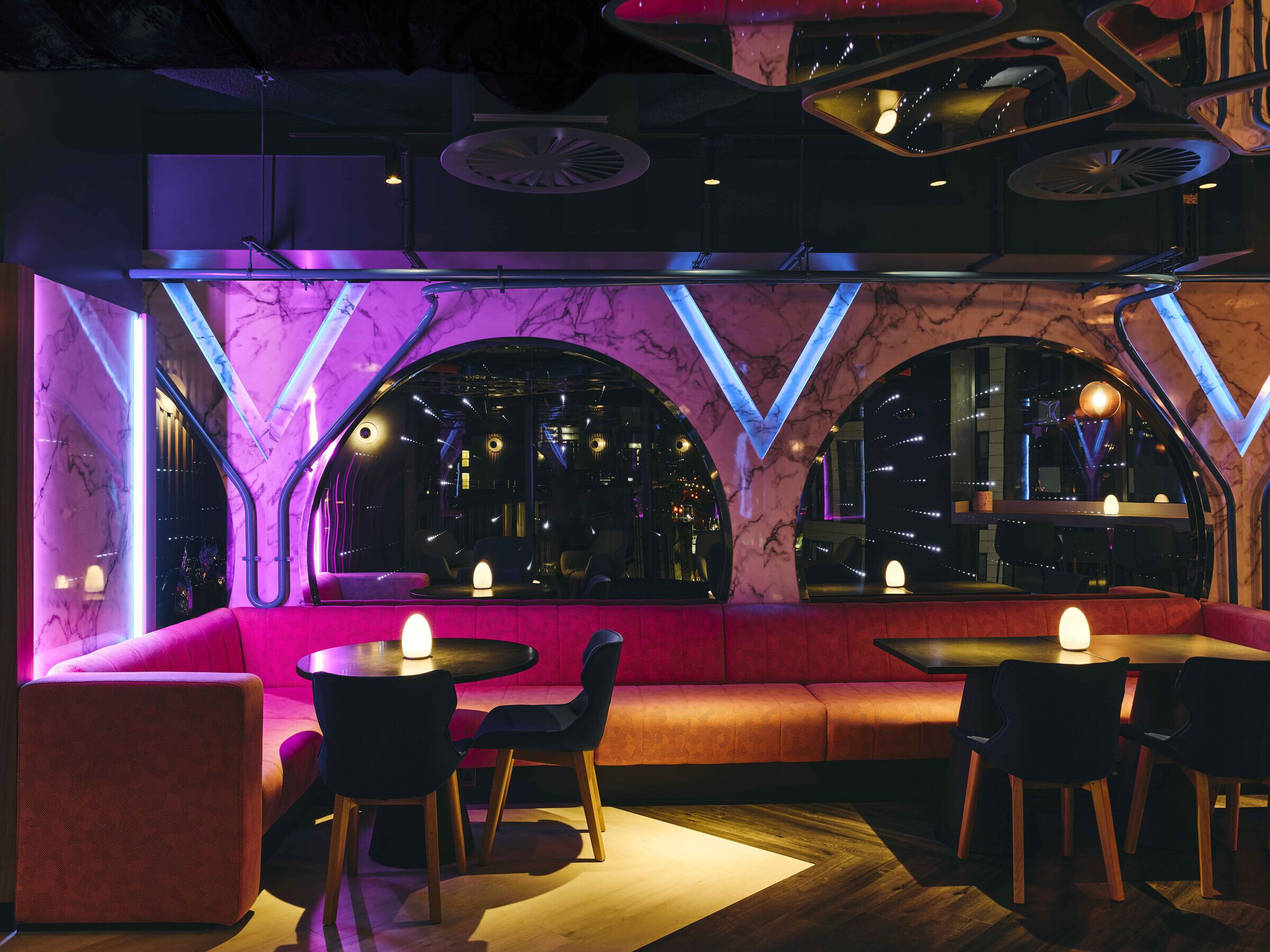 DesignAgency's team was tasked with developing an inviting and contextual experience that targets young professionals who are seeking an exciting and stimulating stay in the centre of Glasgow. Reacting to Glasgow's historic environment the design team created a contrasting plan that would bring something new to the city and turn the hotel into a unique destination not only for travelers, but locals too.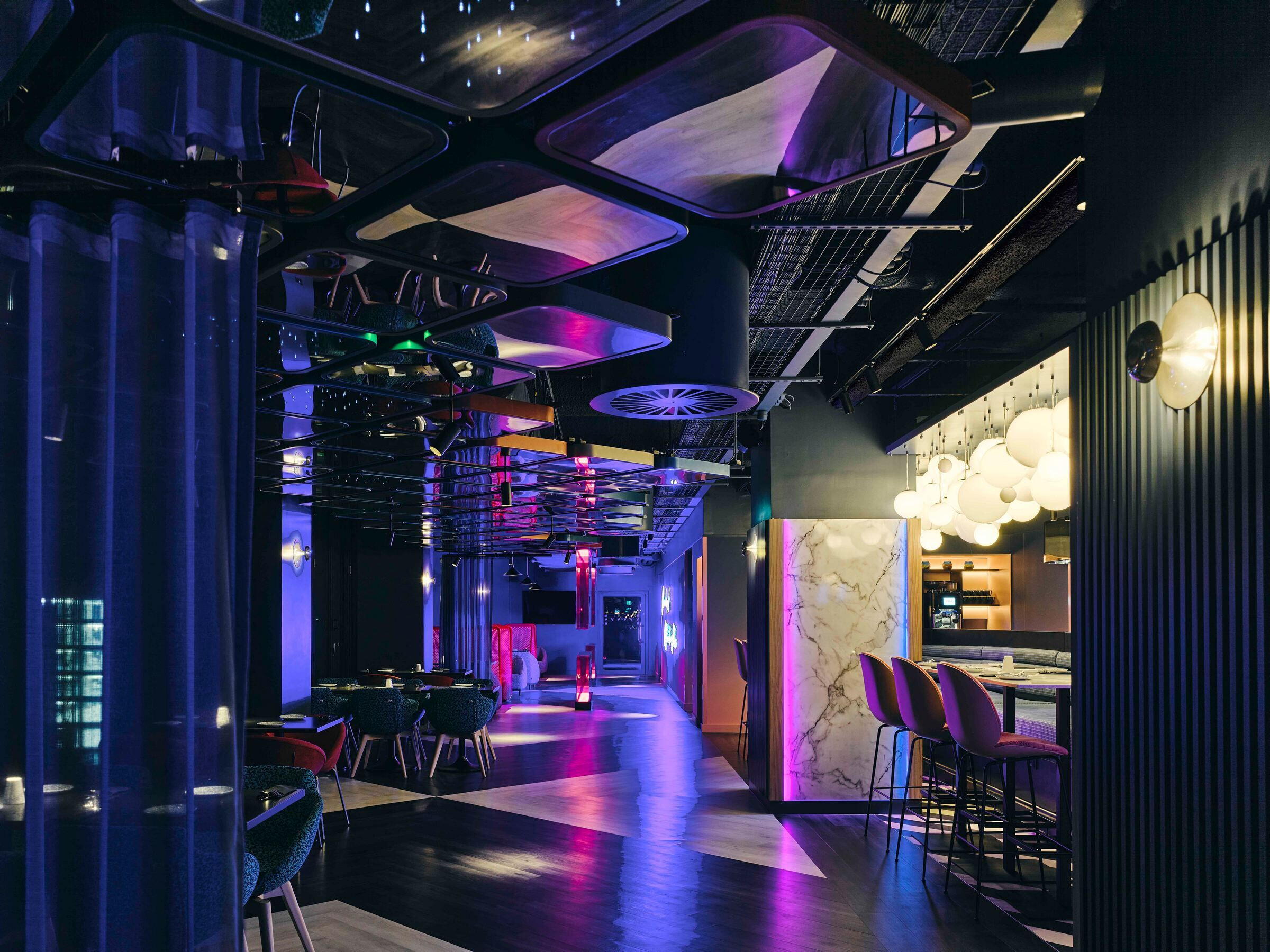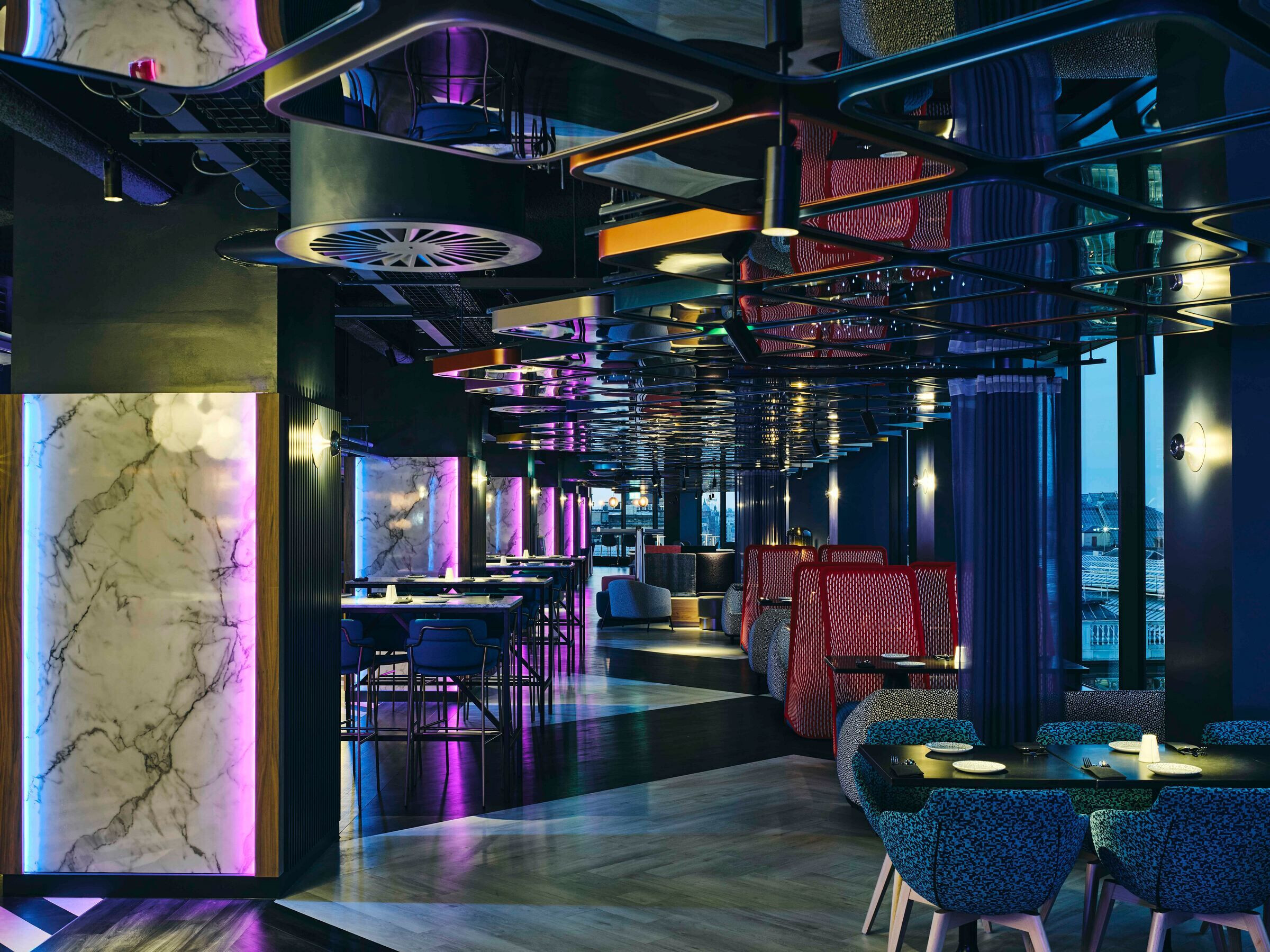 The Lobby space possesses a nautical vibe reminiscent of the rich history surrounding Glasgow's shipbuilding history. Inspired by the proximity of Glasgow Central Station, the airy space utilizes softened curved sinuous forms, wooden tambour walls, and coloured glass fins along the interior of the space to reflect the familiar purple YOTEL branding. All countertops in the lobby area are made of surfaces from Olivia Aspinall Studio, a modern take on traditional terrazzo, giving the space a refined, yet playful atmosphere.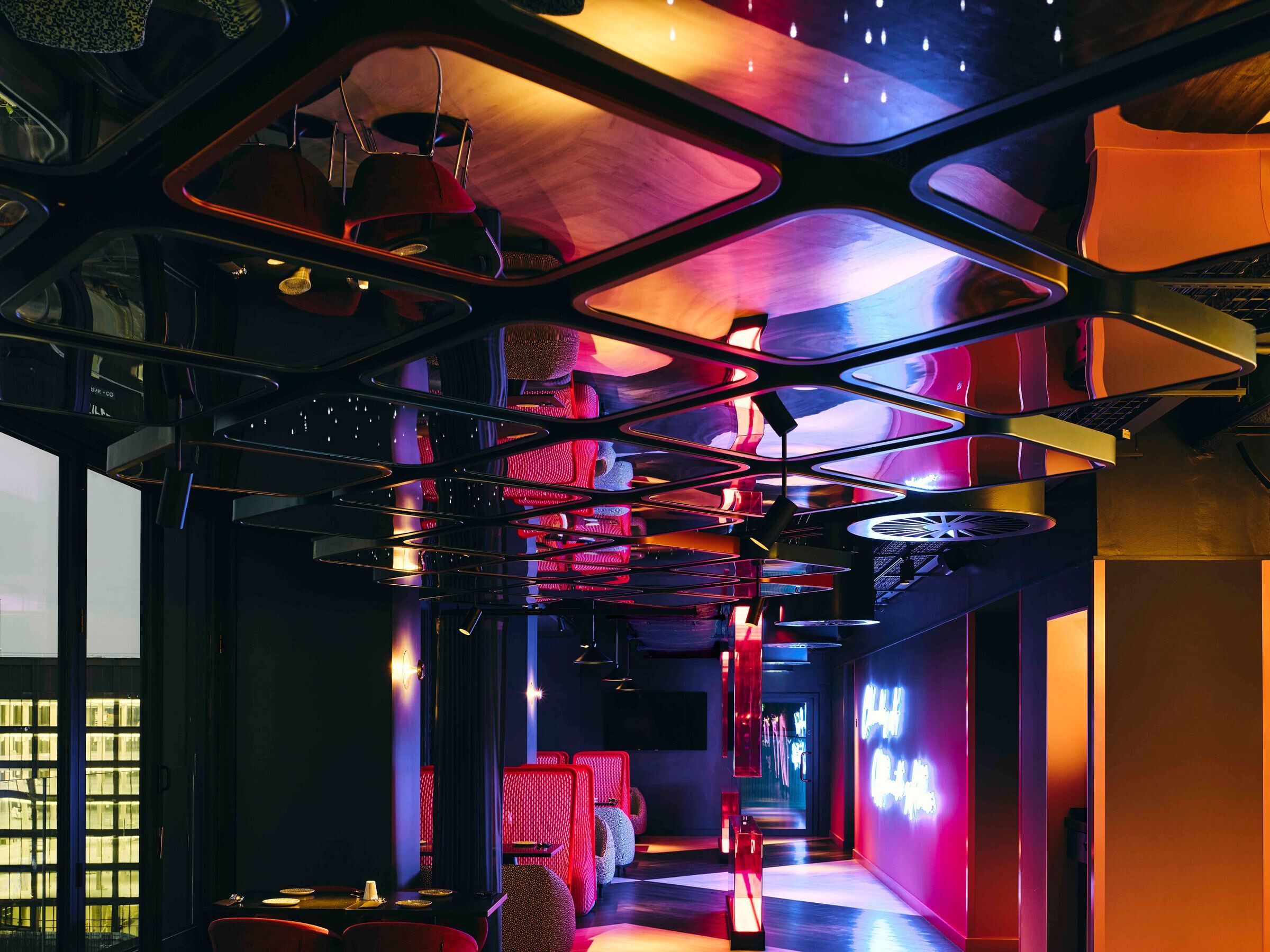 A second approach to the lobby on Hope Street gives direct access to the sky lift towards VEGA, the 13,700 s.f. rooftop space complete with bar, restaurant, and bowling alley. The 7th floor space transports guests into an era inspired by Glasgow's music scene and British pop culture with a distinctly 'space-age' vibe. Neon accents create a soft glow against the bold blue and black tones applied throughout the space. The area uses contrasting flooring with wood patterns, dramatic lighting and a combination of neon blue and pink chairs to create a visual focus point within the space. The four-lane bowling alley entertains guests with its animated ceiling projections and arched ceiling details.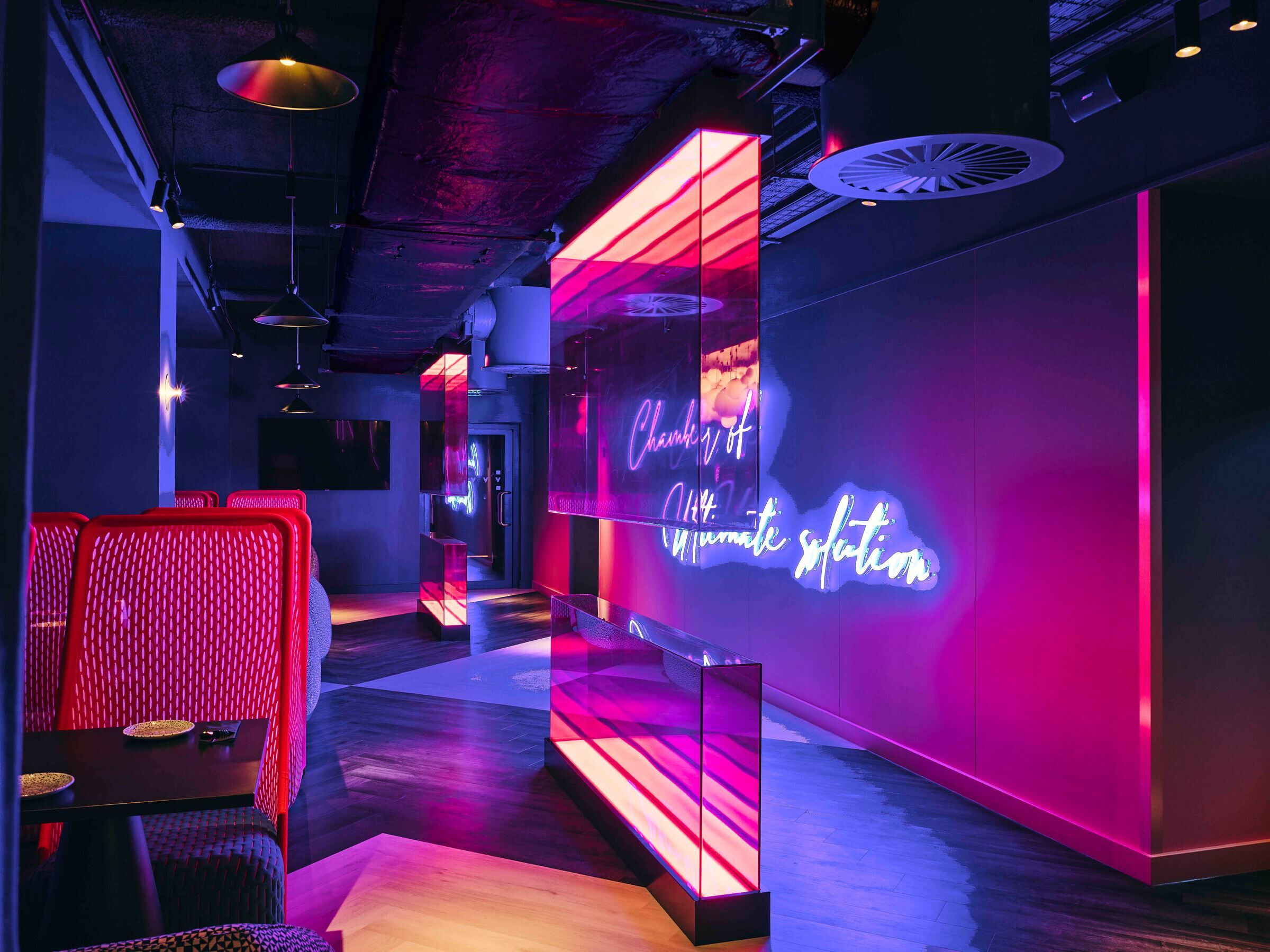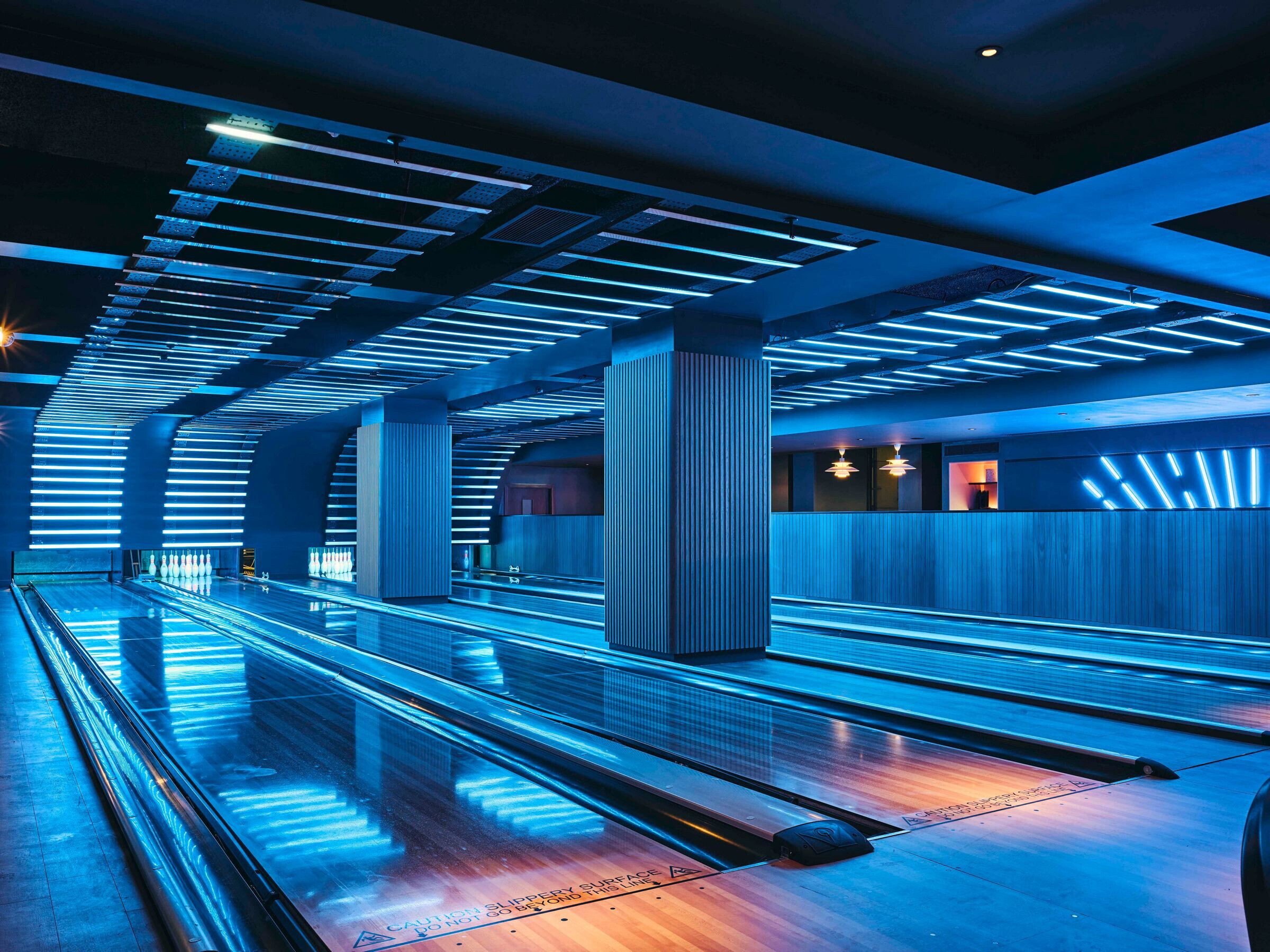 DesignAgency worked with Artin Light on the fibre optic ceiling details as well as the main lighting design throughout the entire space.