What was the brief?
house, concert hall, office. all had to be smart an movable, flexible and adaptable to all kinds of uses (concert, cinema, exhibition, diningroom, café, restaurant, bar, dancing floor, sleeping room, living room,….)
What were the key challenges?
mental and energetic aspects of the architecture. a room, that has to cover so many absliutely different kinds of uses need to adapt to different energies and levels of intimicy.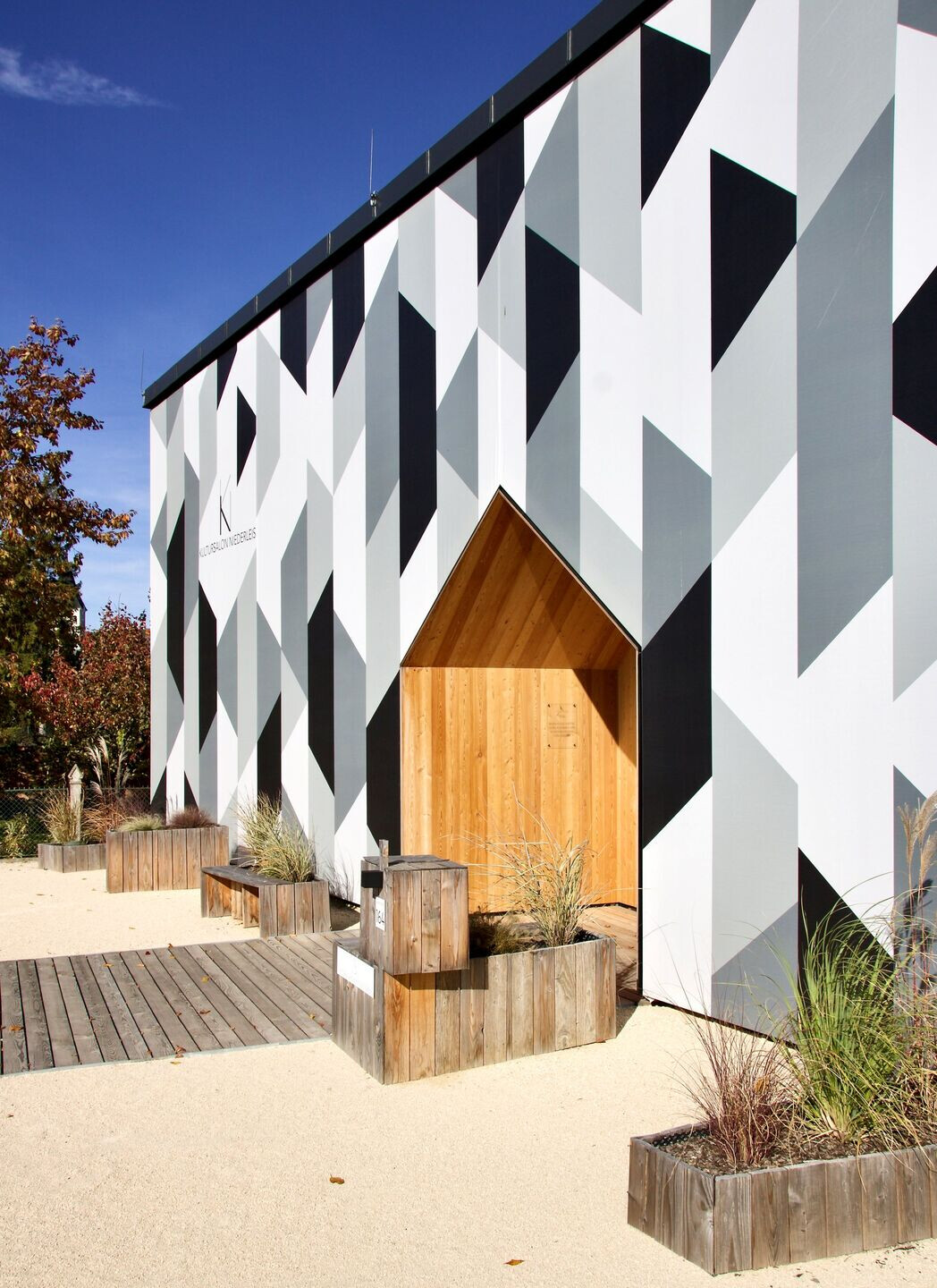 What materials did you choose and why?
wood, and for the basement structure (and the statical adaption of the old house) concrete. we have to plan buildings that can be reused, or even build down and up again on another spto. it is the time that forces us to think in cycles and to think of buliding in a material , taht makes the house convertable after use (at least you can build some furniture ofe the house after it has been left).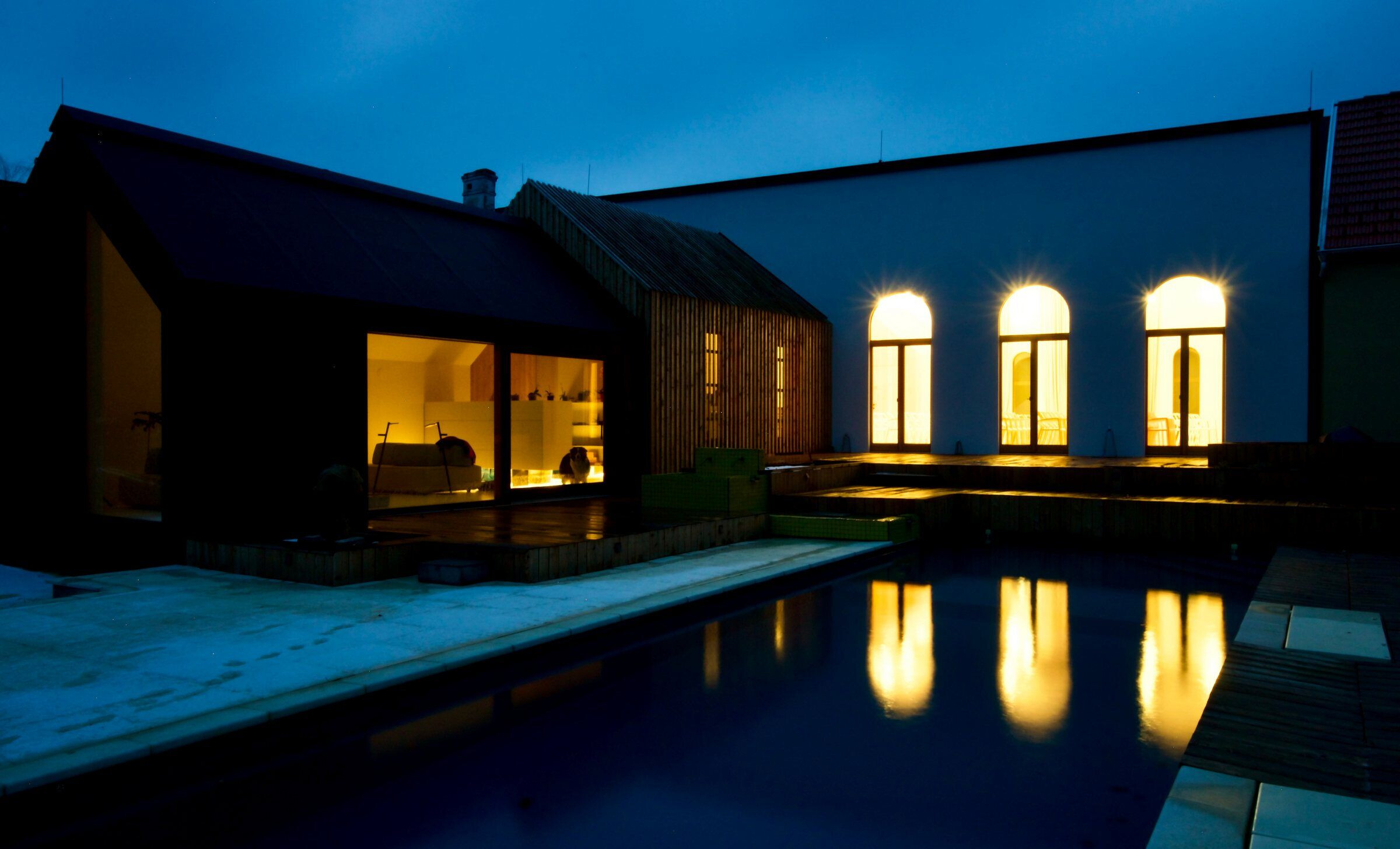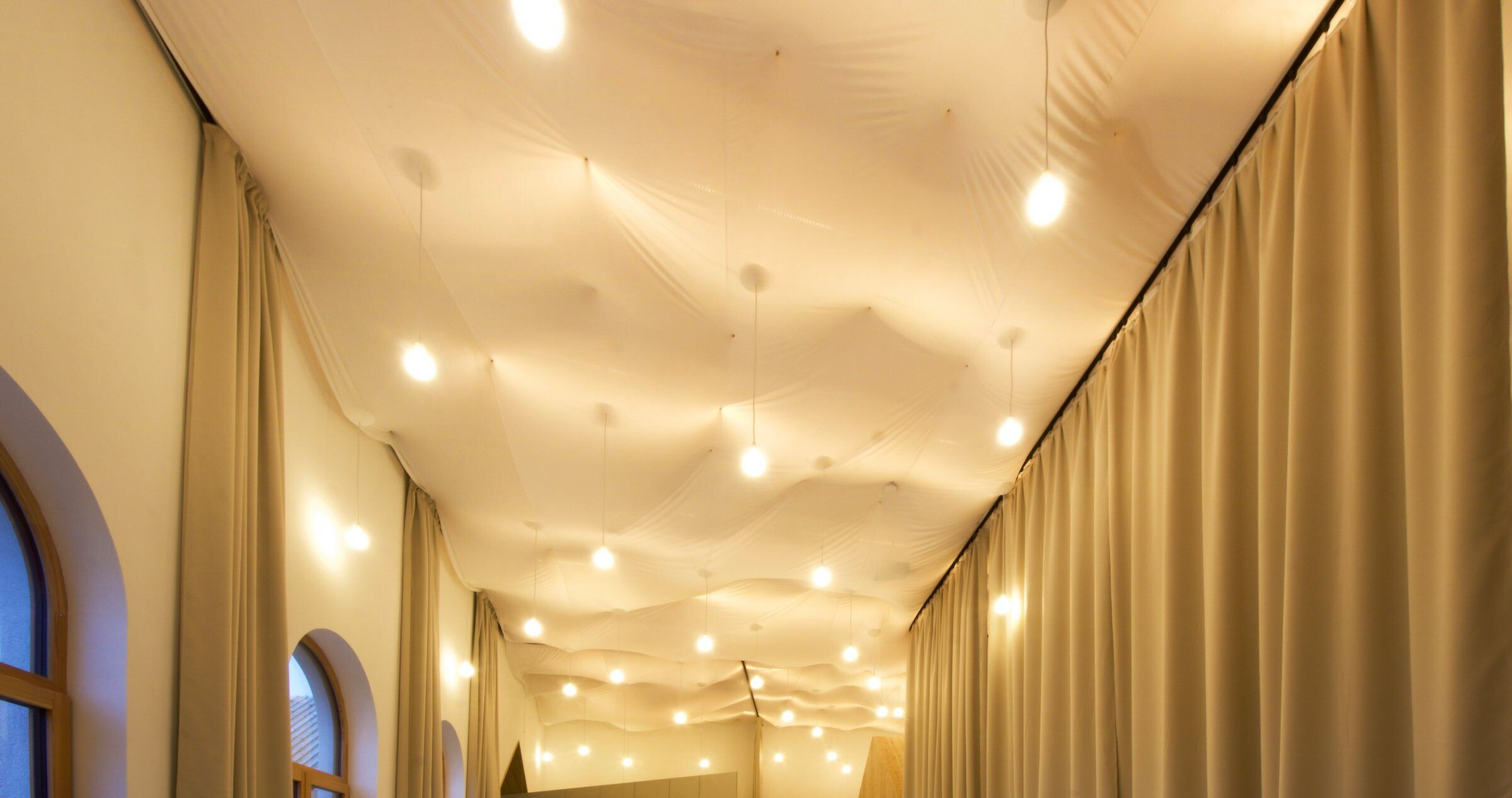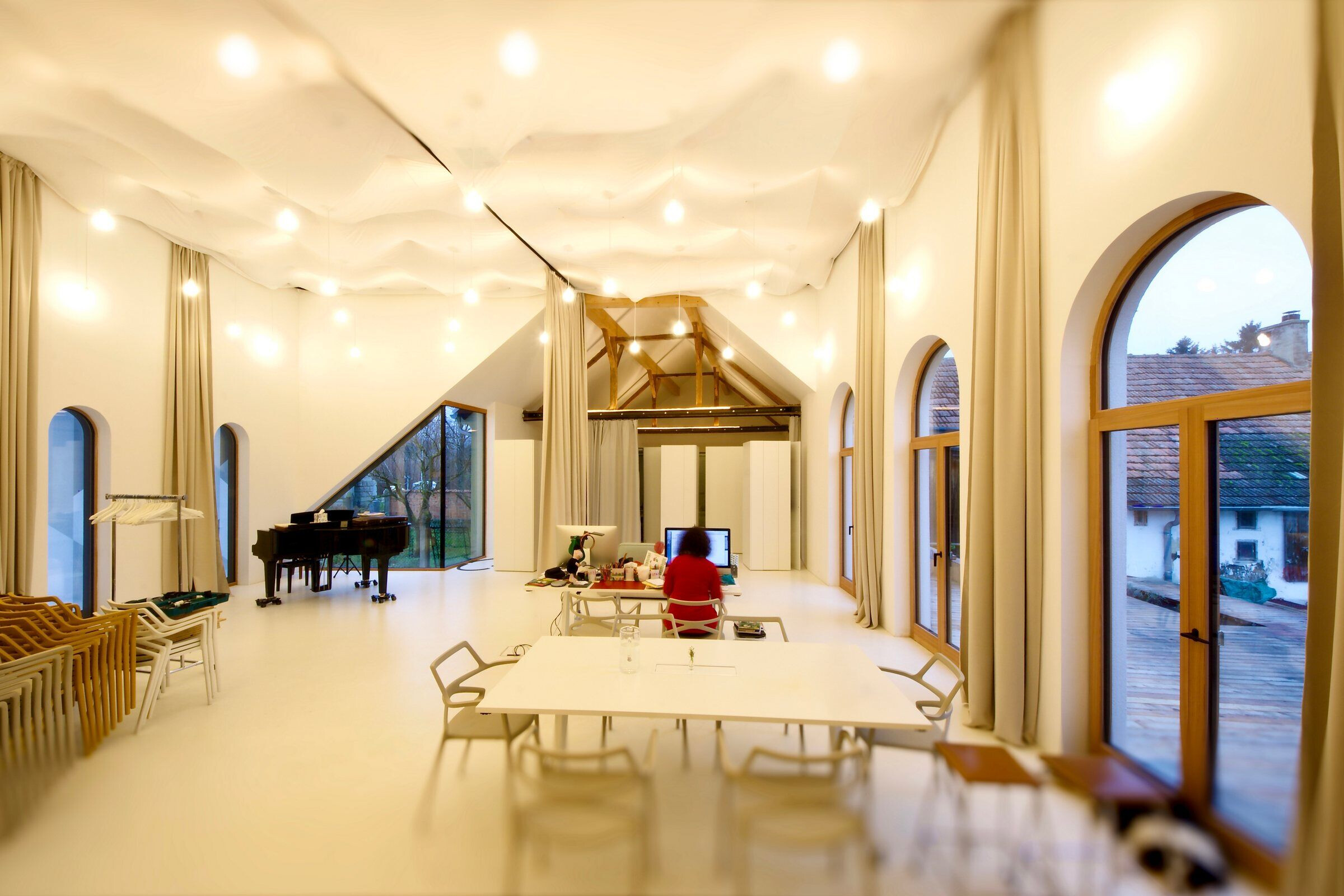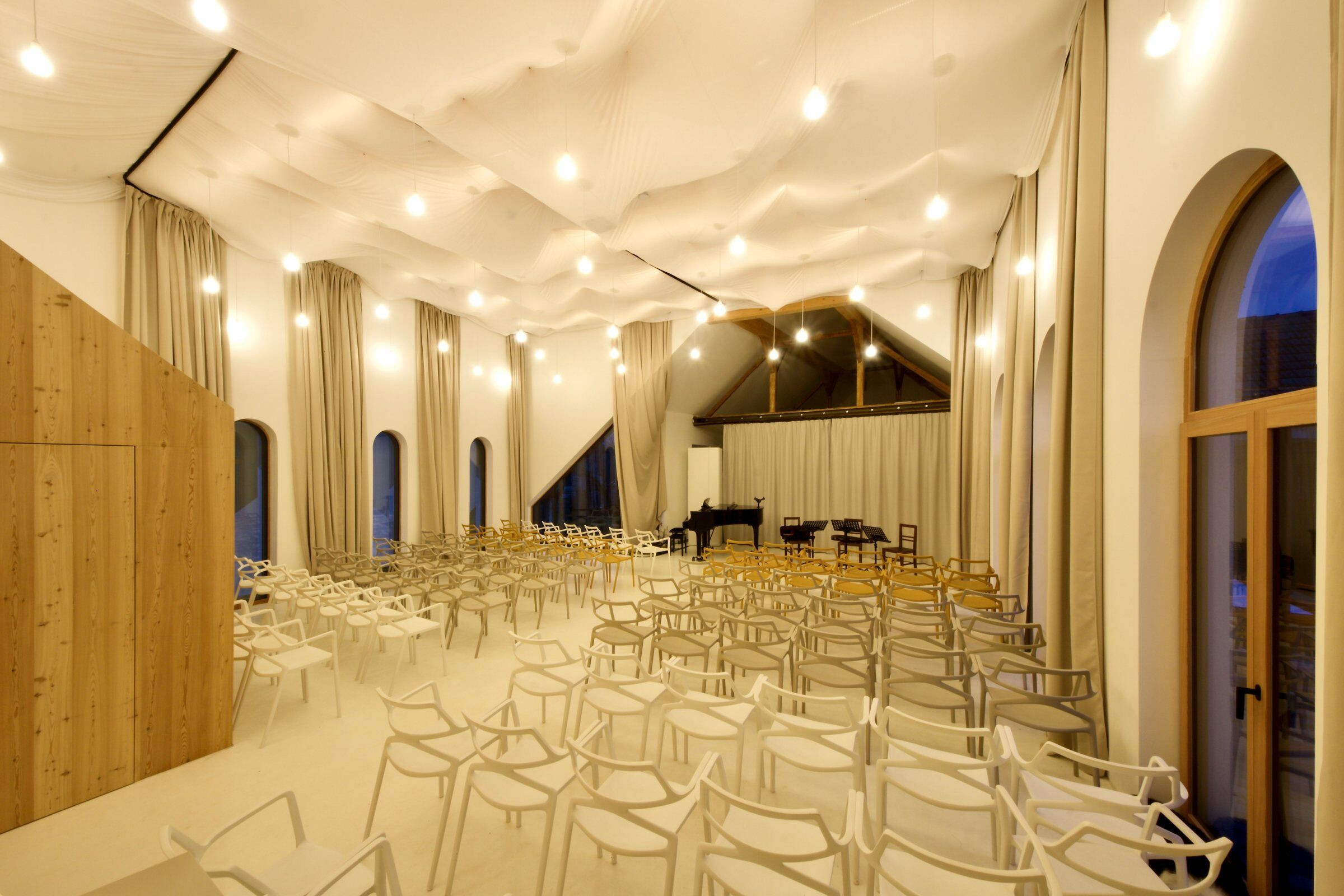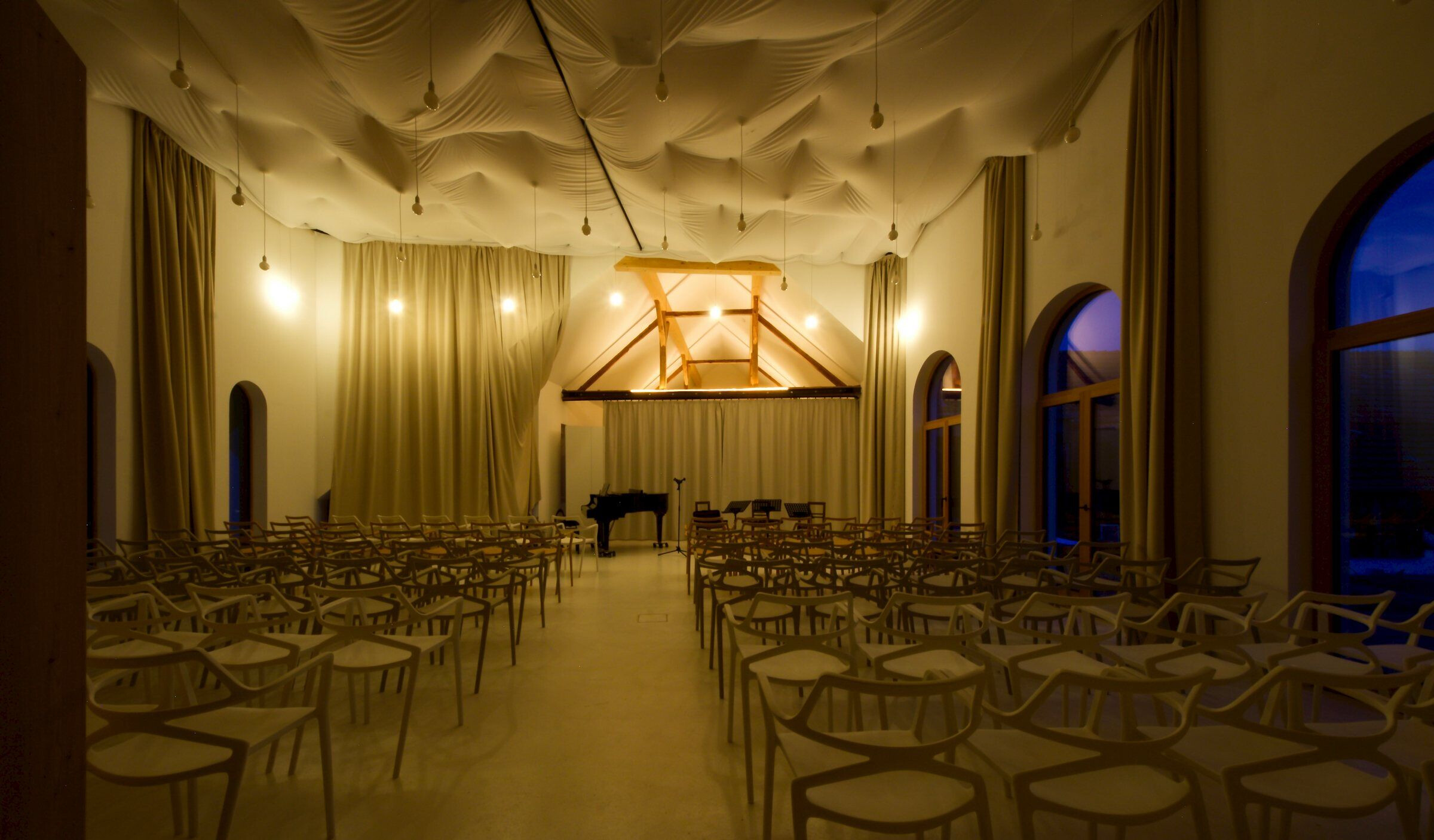 Material Used:
1. Facade cladding: Membrane, 3rdskin design
2. Flooring: Floating screed (anhydrite) sealed/painted (concrete)
3. Doors: Wood, glas, 3rdskin design
4. Windows: Wood, Bruckner windows
5. Roofing: Textile, 3rdskin design
6. Interior lighting: Led, 3rdskin design
7. Interior furniture: Wood/glass, all 3rdskin design