Over one of the oldest canals in Amsterdam's Red Light district, MX3D realized the world's first 3D printed bridge made from stainless steel. The bridge is designed by Joris Laarman Lab in collaboration with Arup as structural engineer.
The project started in 2015 with a proposal to print a metal bridge with robotic 3D printing technology as a playful example of how digital tools can create a new architectural language.
"Evolution is a truly wonderful process that we try to harness in our work. Endlessly trying, refining, improving until slowly, something emerges that is so ingenious it looks like magic if you don't know what went on before. In our work, we try to capture some of that magic. Using emerging technology to develop objects and a visual language of the future that is informed by logic, we aim to make small leaps in that evolutionary process."
- Joris Laarman, owner Joris Laarman Lab and Co-founder MX3D
Between 2017-2018 four robots printed the complex bridge structure using over 6,000 kg of stainless steel. The City of Amsterdam granted the bridge a two-year permit to replace another bridge.
MX3D developed printing technology that can operate off the shelf welding robots to print metal objects layer by layer. Generative design and topology optimisation techniques were used to design the bridge. The combination of the two allows for more freedom of form and significant material reduction.
The project was brought to fruition thanks to a collaboration with ABB, Air Liquide, ArcelorMittal, Autodesk, AMS Institute and Lenovo. Funding was provided by the Lloyd's Register Foundation.
The bridge is equipped with an array of sensors that turn the metal object into a 'smart bridge.' The City of Amsterdam plans to use the bridge's sensory data to explore the role of IoT systems in the built environment. The data could be used to analyze crowd behaviour and better understand the impact tourism can have.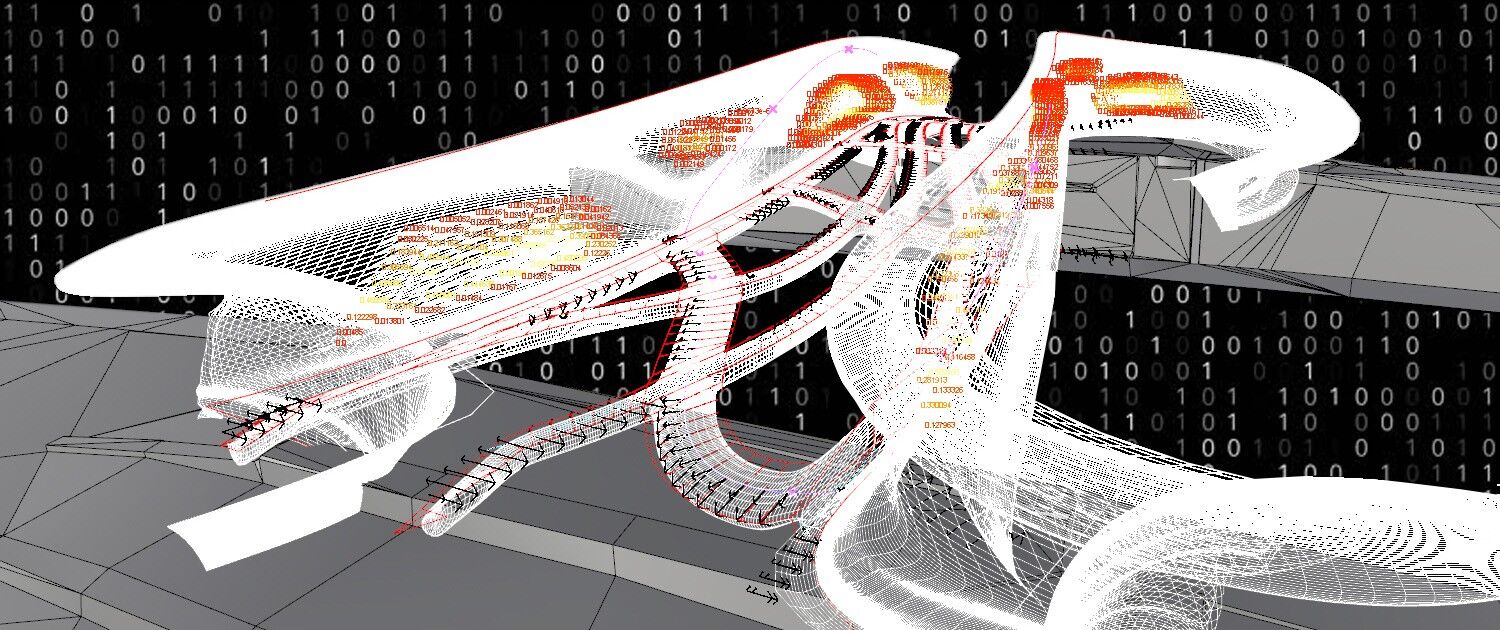 For the 'smart' part of the project MX3D developed an extended collaboration with The Alan Turing Institute (the Turing), Arup, Autodesk, FORCE Technology, and the University of Twente. The team developed a technique to feed real-time data collection into a Digital Twin of the bridge. A digital twin is an accurate computer model that represents the bridge in real-time. This will help to measure the bridge's health and monitor how it changes over its lifespan.