A lean and highly economical structure in the Austrian municipality of Lochau at the Lake of Constance, this flat, one-storey building sits between lake and landscape. A wide, protective roof covers various recreational program uses and serves as a mediator between the building's indoor and outdoor areas.
The entrance and shop/cafeteria form one unit, accessible from both street and lake. The terrace of the cafeteria is separated from the lakeshore by a slight difference in height with wall fencing that allows for barrier-free access to both bathers aand guests.
On the opposite side of the main entrance, changing, wet and locker areas are organized in an economical sequence. Short distances and compact arrangement of the units characterizes the building's core.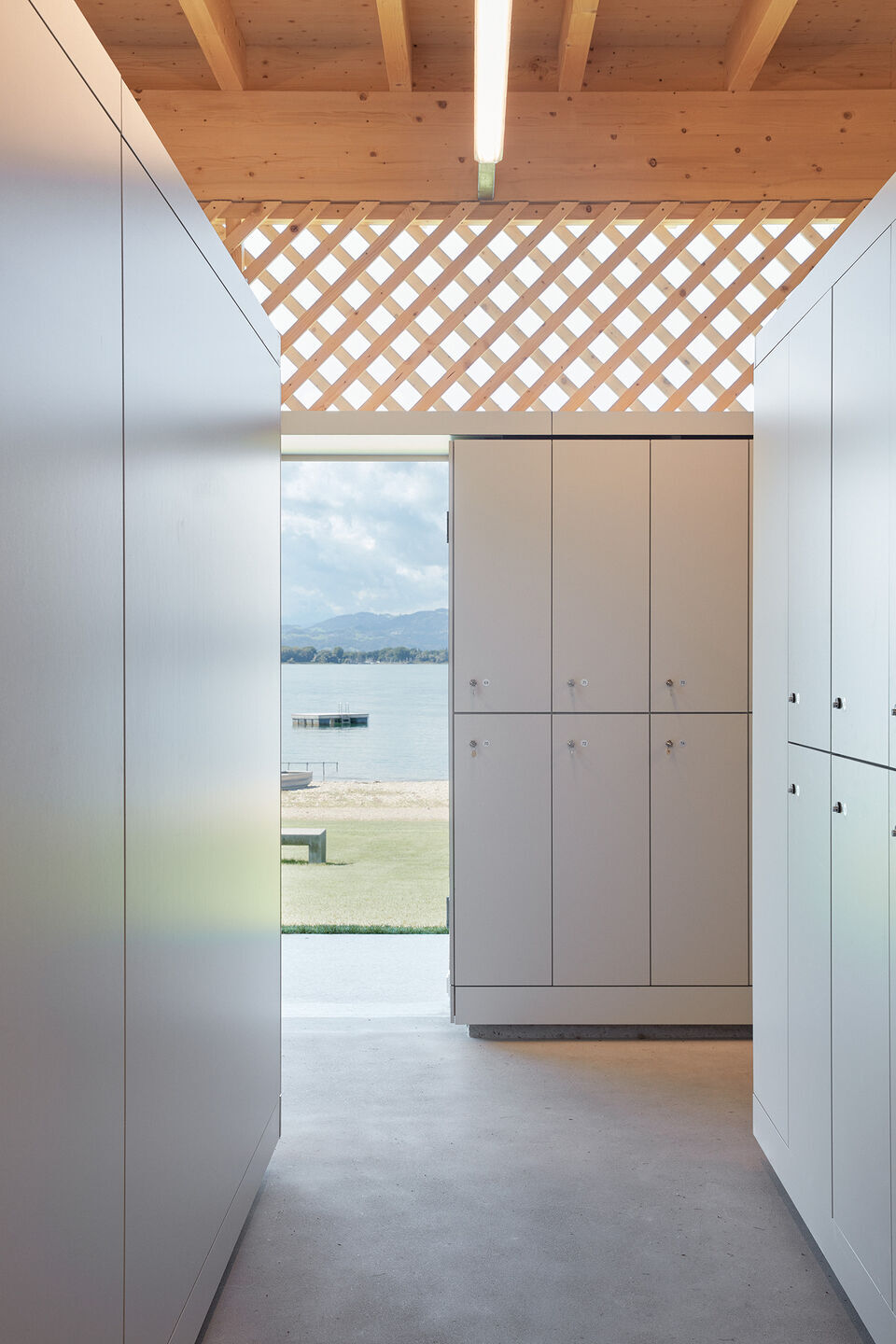 A simple wooden building, the light structure has a simple charm. Wooden wall panels are employed along the cycle path. A large, flat wooden panel as roof is mounted on a layer of beams, supported by a central spine of small walls of solid cross-laminated timber and wide downstand beams. The slender outer columns each have an equally slender downstand beam.
Spatial stability and rigidity are endured by the roof slab in conjunction with the small transverse wall slabs, supplemented by the longitudinal stiffening effect of the rear reinforced concrete wall.
The aesthetic qualities of the timber construction make any cladding unnecessary.