Precision detailing is characteristic of contemporary architecture. Clean lines and joints, planar surfaces and the ordered arrangement of materials represent not only well-considered construction but also help buildings to express geometrical order. Contending with joint lines in particular is an architectural necessity: all materials have dimensional limits. In many cases these are related to sourcing and production, such as the size of trees that yield wood panels, or the machinery dictating the size of cladding elements. Joints are also related to movement: stucco, concrete and even drywall, require periodic joint lines to limit cracking as buildings move, or as materials expand and contract with heat and humidity.
Fry Reglet is a company that, among other things, manufactures excellent products that help architects to achieve the desired effects of material joinery in all building types. With a catalog of seemingly infinite extrusion profiles, Fry Reglet product systems can be implemented to solve a vast array of finishing details with cleanliness and accuracy. Fry reglet's products are divided into five categories: trims and reveal systems, wall systems, lighting systems, column cover systems, and reglet and flashing systems.
The term 'reglet' originates from the masonry industry. It refers to the groove cut into a mortar joint to receive counterflashing, used to deflect water infiltration. Fry Reglet produces such extruded trim elements which are typically located on the exterior of a building, along masonry walls or parapets at roofs. In recent decades the 'reglet' has come to define the clean lines of trims found in building components ranging from drywall to millwork. A Fry Reglet extrusion can be specified to eliminate the need for casing around doors and windows, for instance. Others can be used to integrate lighting within drywall and ceilings. Some aid the installation of drywall corners, which can be sharp, beveled or curved. Fry Reglets can additionally be installed as transition elements and for architectural reveals, minimizing the need for often messy splices in finish materials.
Fry Reglet is an American family-owned company headquartered in Los Angeles, with production facilities in Atlanta. For more than 70 years, the company has served as a trusted source for metal fabrications and component systems sourced by designers, architects and contractors. The company uses recyclable aluminum as its core material sourced from three U.S. locations.
Here are three key products selected by Archello to represent the company's innovation and range: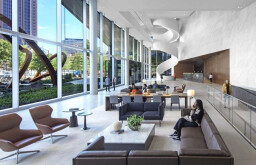 Norfolk Southern Headquarters
HOK
Norfolk Southern's new Atlanta headquarters consolidates 3,300 employees into a vertical campus that reimagines work. Designed with an emphasis on choice, collaboration, innovation and wellness, the building off...
Linear LEDs offer consistent throws of light along lengthy stretches of buildings, interior and exterior. LED fixtures are often hidden within coves or niches but using Fry Reglet products can also be apparent with translucent cover plates. Fry Reglet's Drywall lighting profiles can be integrated directly into drywall surfaces for flush finishes. They are compatible with 1/2" or 5/8" drywall and can be installed horizontally, vertically or in ceilings.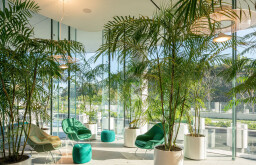 Eighty Seven Park
Renzo Piano Building Workshop
The site is the last piece of land north of North Shore Open Space Park at the limit of the city of Miami Beach. This is just an amazing and unique site, almost suspended between the sea and the park. The main idea of...
Columns often feature multiple cladding types: for example, tiled stone bases extending from floors are typically set below stucco finishes above. Columns also feature material transitions where they meet the ground or ceiling. Many architects seek clean solutions for these transitions. The Fry Reglet Reveal Column Ring is carefully curved to fit a round column and provide an attractive, economical finish for junctures of columns with either drywall or acoustical ceilings. The product is available as one full circle or two half circles, depending on the specified diameter. The extrusions are aluminum and can be customized for a range of powder-coated finishes or anodized colors.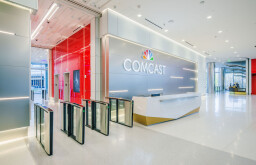 Graph Wall System
Fry Reglet
Graph Wall System consists is a factory-fabricated frame that accommodates a variety of panel options. The modular frame streamlines installation and enhances accuracy over traditional Z Clip systems. Explore a wide r...
Fry Reglet's Graph Wall System provides a factory-fabricated frame to hold panels in a wide range of orientations. It offers design flexibility, simple and non-progressive installation, fabrication to exact field dimensions, removable panels, and a wide range of finish options. The system consists of three primary components: a frame made of aluminum profiles, panels and panel clips. Graph Profiles are available in a variety of shapes and two different depths to allow for multiple thicknesses of panels to sit flush with one another. A variety of polygonal shapes are also possible, including square, rectangle, triangle, parallelogram, and rhombus, with panels produced up to a maximum size of 3 square meters (32 square feet).