Located in Saint-Bruno-de-Montarville, near Montréal, in Canada, this mid-century bungalow from the 60s is home to six members of a young family. Although the residence had already undergone some renovations, ever-growing needs and four young and energetic children convinced the clients to adapt the building to their family reality.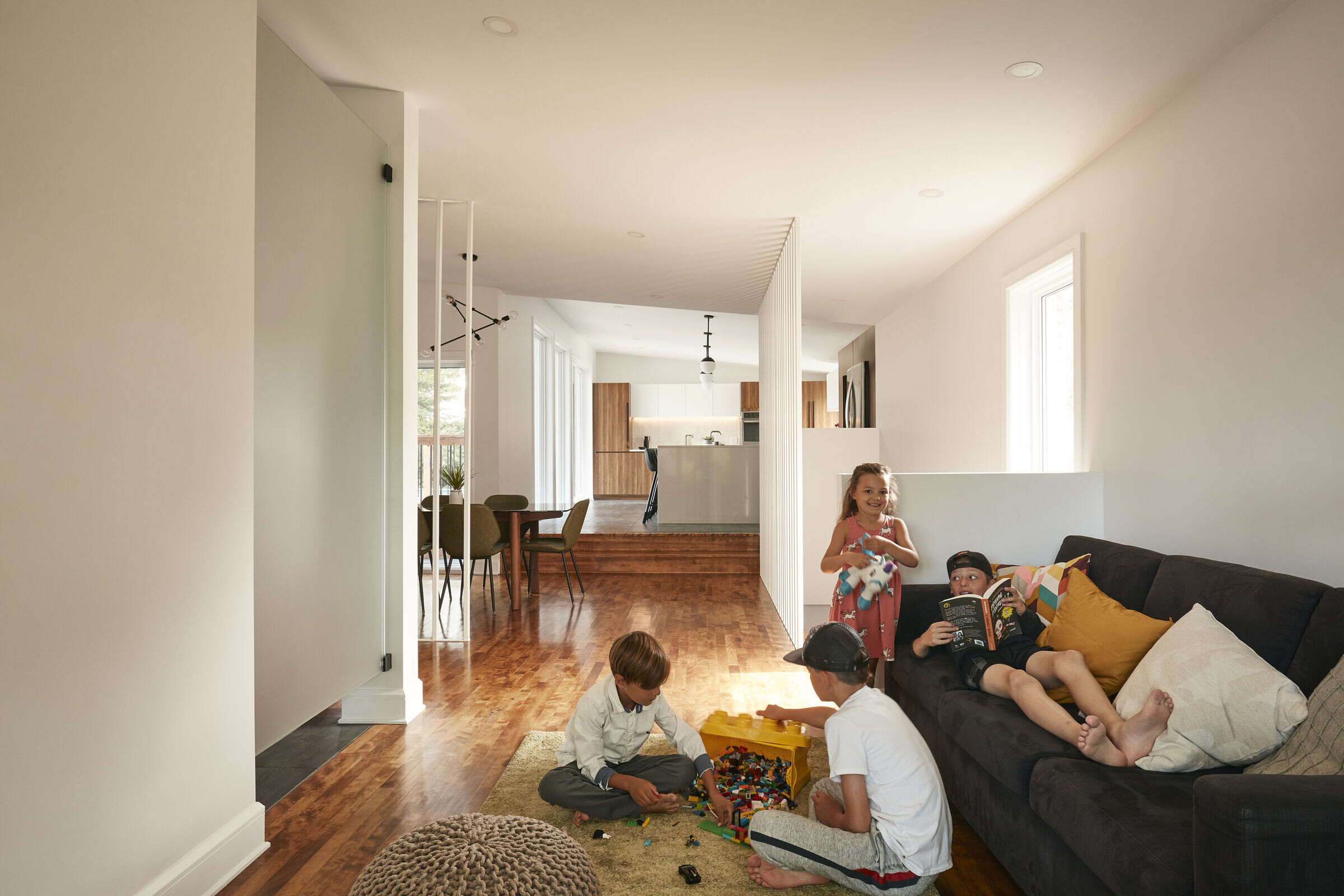 The mandate was to design an extension to the bungalow. This addition had to preserve the original architectural cachet of the building. The objective was to reshape the main rooms of the house. The kitchen and dining room had to be enlarged to host the entire family. As for the existing living room it had to be versatile and serve as both a boudoir and a games room. The entrance hall had to be enlarged and optimized. Ultimately, the project had to provide a house spacious enough to be called home for the next decades to come.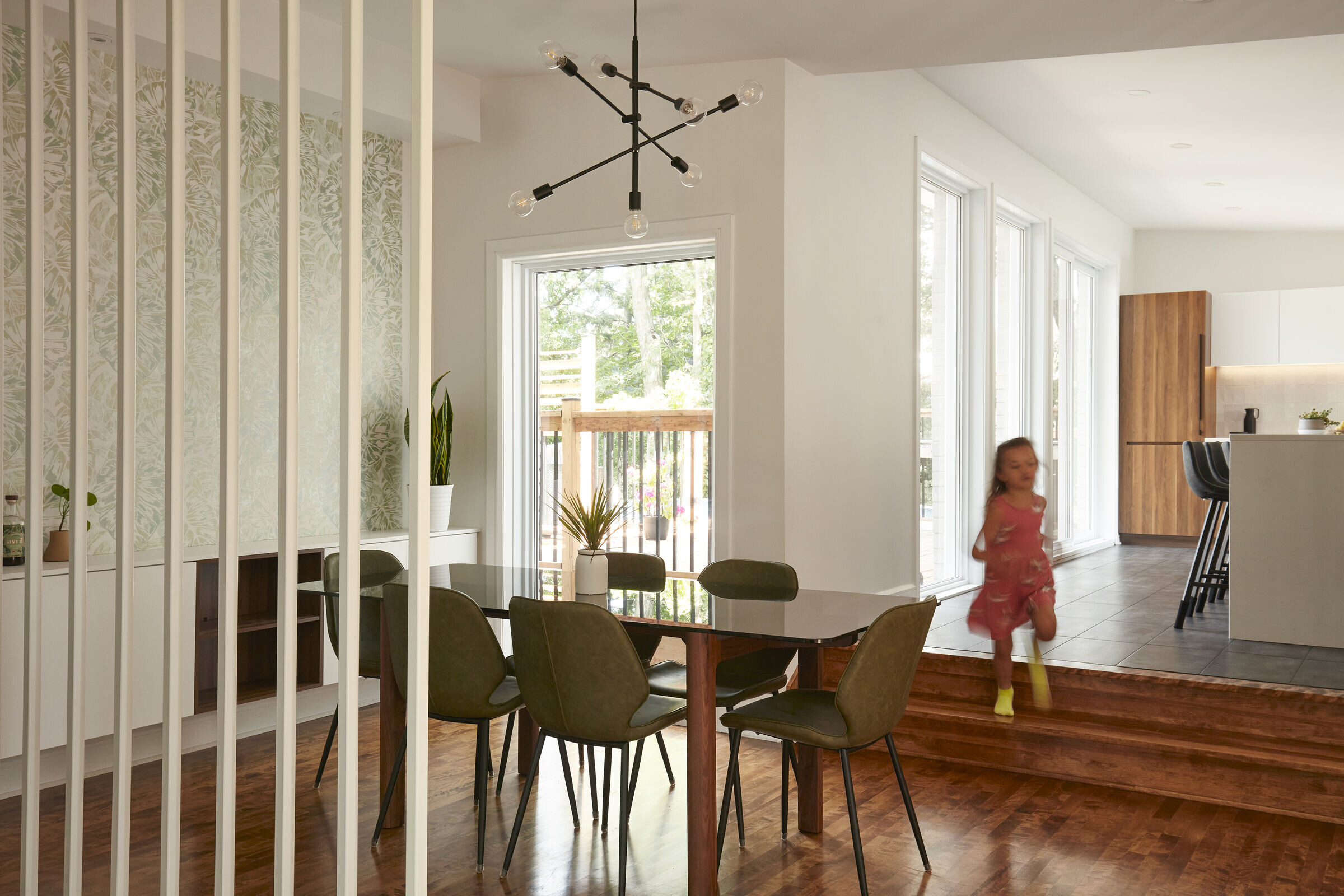 The project revolves around a backyard extension, in which is located a new kitchen on the ground level. With generous north-facing windows, this room is bathed in soft and constant indirect light. The central island is sized to accommodate six people comfortably seated. The master bedroom is located in the new basement next to its private bathroom.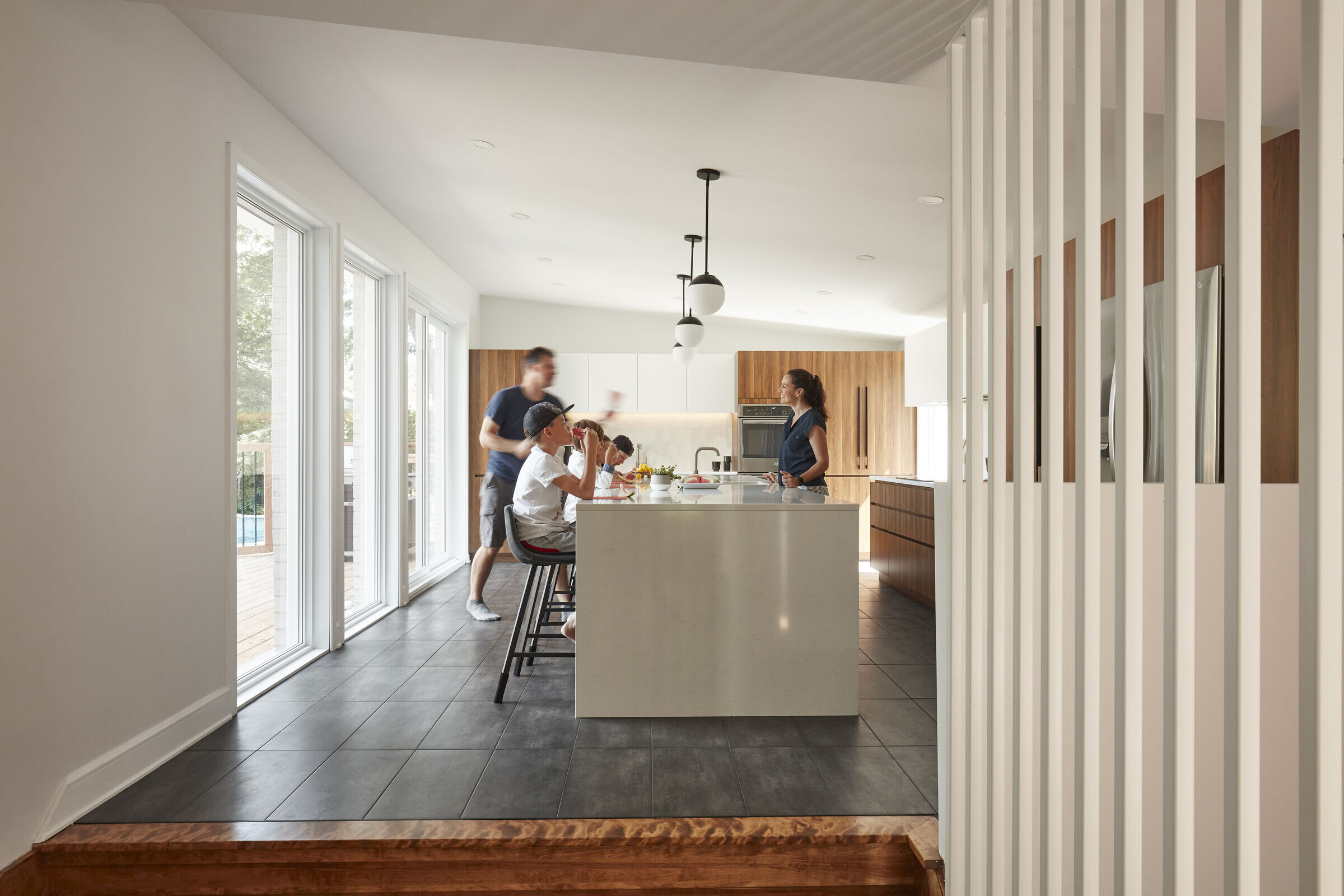 Analyzing the flow of the existing house led to the conclusion that reconfiguring the staircase would make it more fluid. By reversing the direction of the stairs flight, and by adding claustra next to it, the flow has become more effective and intuitive. On the main floor, the open space feels more structured without being partitioned. The rooms are now clearly defined while being arranged as an open area.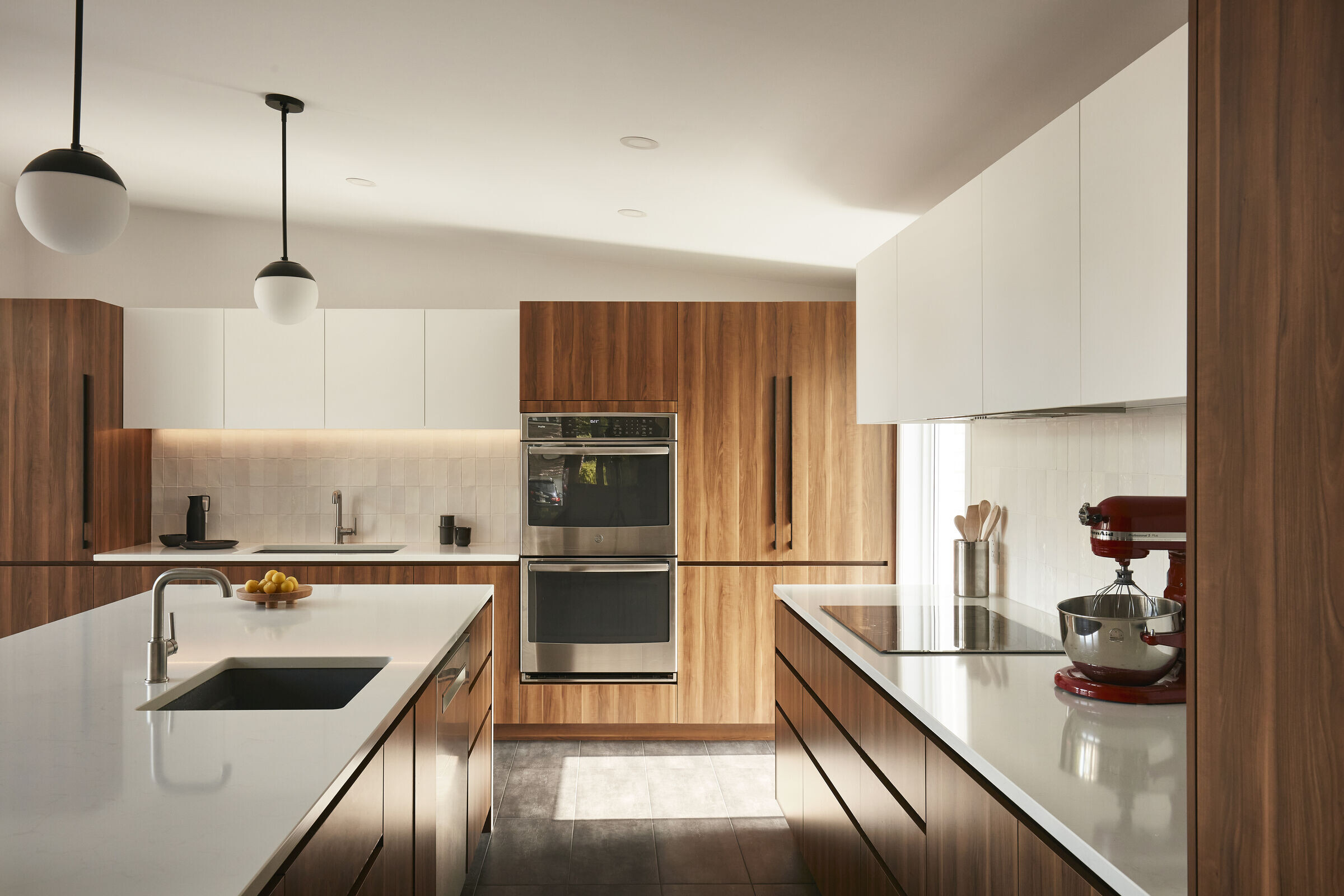 In short, project 18-041_Agrandissement D+M shows the true potential of Quebec's suburbs mid-century heritage. By choosing to renew their house rather than selling it, this family has confirm that house as their Home Sweet Home.