Our company took the job to rebuild/project of the second notary's office of Santos, offering a opening space and dynamic to a comfortable routine.
The project have some peculiarities, especially the storage of documents, separated the public attendance and a special request from the client to have all sectors in one plan.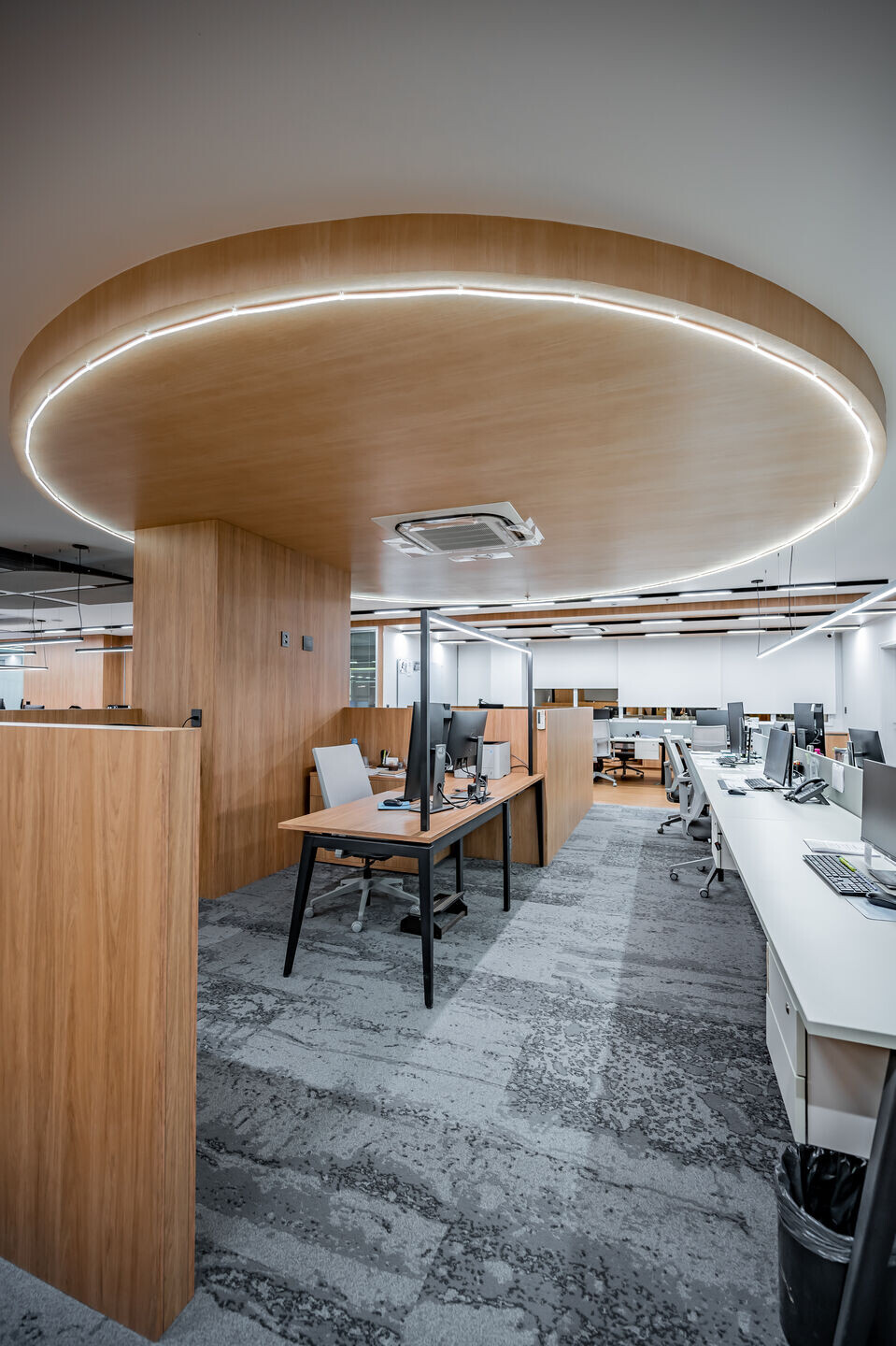 To correspond the expectation of our customer, we study the logistics of the office, and we concentrate the teams in the same area, on a central space, and near this the access of toilets and kitchen space.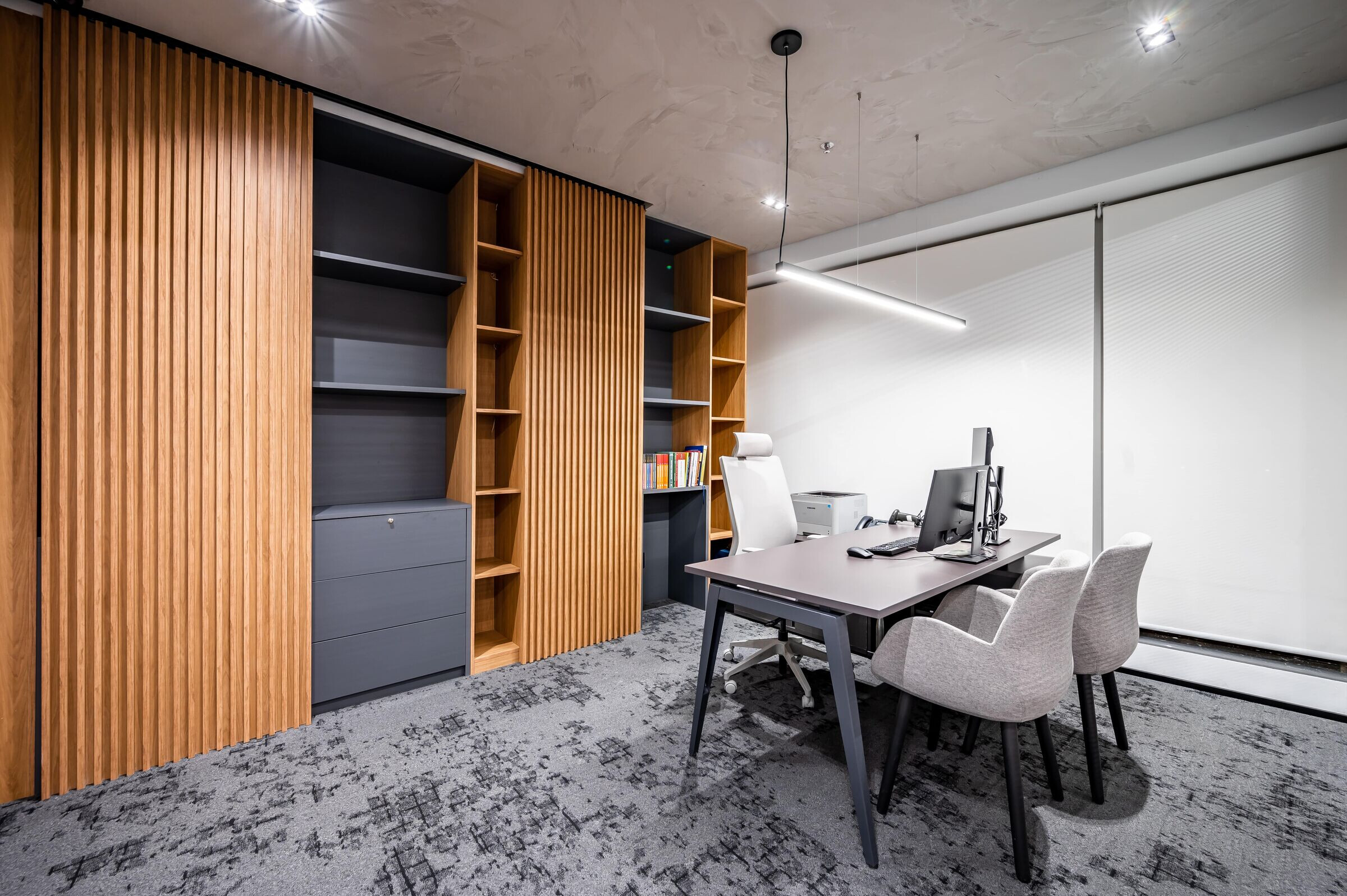 In this central space, we studied to build a room with good acoustic, and to do it, we work of different panels of wood with vinylic covering and some carpet, on the stations we use cloth to absorb the sound and some space with acoustic clouds.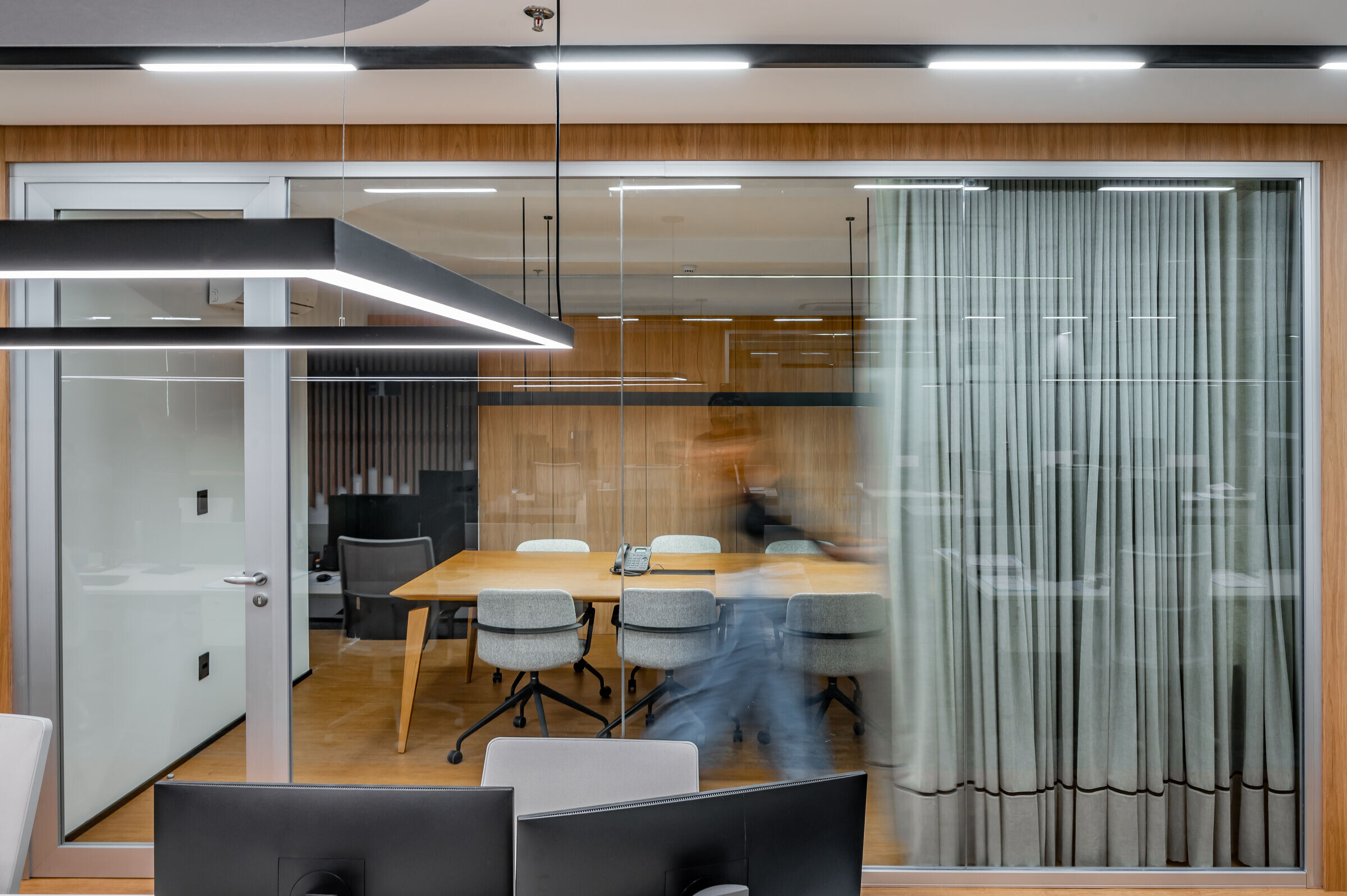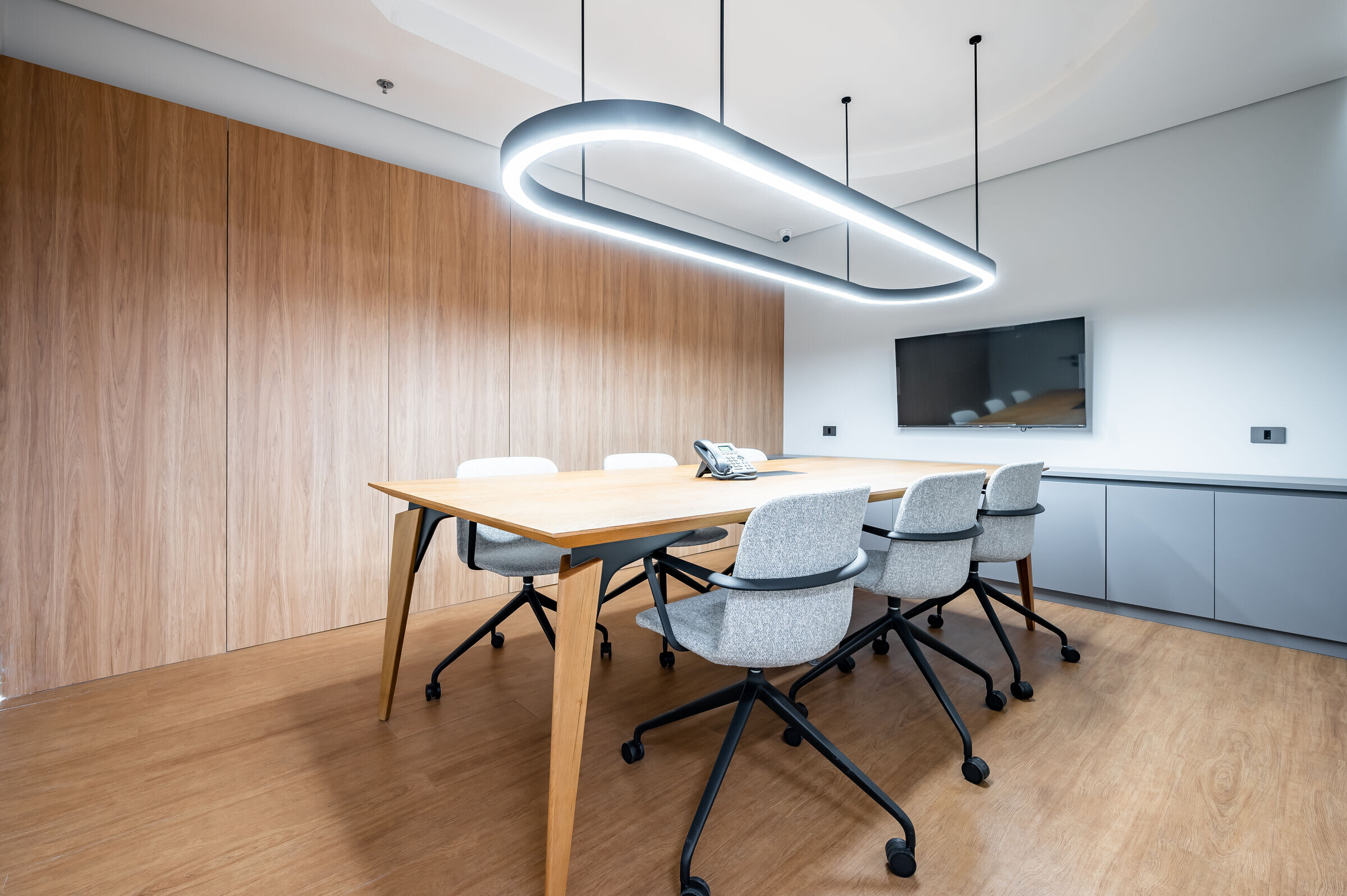 The new office provide a large lounges and open spaces for the employees rest, and a kitchen to providing a good meal to staff at all hours, while relax can drink and snack with a good view.